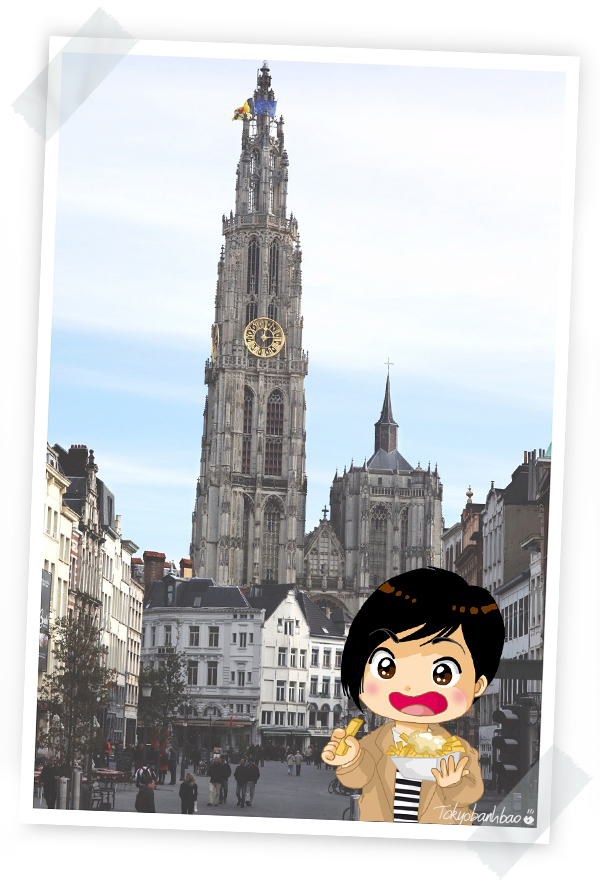 Comme promis, je reviens d'Anvers avec des adresses gourmandes dans mon sac ! Je remercie d'ailleurs Kika_p qui m'a donné de bons tuyaux sur Instagram !
FRITUUR N°1 (Hoogstraat, 1) : Il semblerait qu'elle ait été décrétée (ou s'est auto-décrétée, vu le nom) la meilleure friterie d'Anvers. Alors oui, elles sont bonnes, chaudes, surmontées de la sauce de son choix mais j'ai préféré celles de la FRITUUR KEYSERFRIET (De Keyserlei, 54) qui étaient plus grosses et plus croustillantes. À vous de me donner votre avis si vous y faites un tour !
As promised, I'm back from Antwerp with lots of great food places! Thanks to Kika_p for the great tips on Instagram!
FRITUUR N°1 (Hoogstraat, 1) : it seems it was ordained (or maybe – with a name like that – it self-ordained) the best fries in Anvers. So yes, they're good, warm, with a choice of sauce, but I liked those of FRITUUR KEYSERFRIET (De Keyserlei, 54) better: they were bigger and crispier. Tell me what you think if you stop by!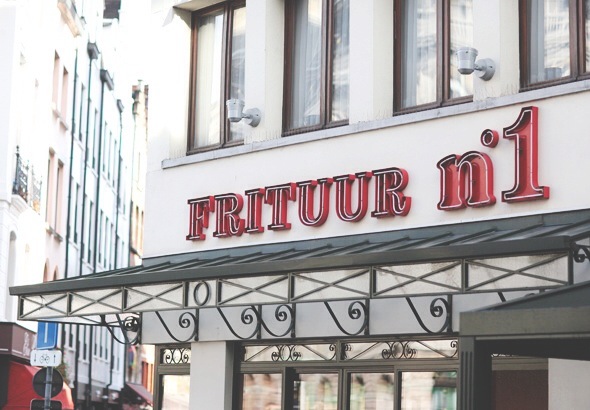 BARNINI (Oude vaartplaats, 10): Le cadre est à la limite du kitsch, un peu comme chez mémé mais on s'y sent bien. Tous les produits sont faits maison, y compris les bagels. J'ai eu une révélation Bagel à San Francisco, je la poursuis donc à Anvers avec cette adresse.
J'avoue que j'ai préféré les bagels américains (argh le croustillant parfait!) mais ceux-là se défendent bien. Leur point fort est la garniture savoureuse et bien équilibrée.
The setting is almost kitsch, in the style of what you would find at your grandmother's, but it's cosy. Everything is home made, including the bagels. I had a bagel revelation in San Francisco, I'm following up in Anvers with this address.
I will admit I liked the american bagels better (aaah, but the perfection of their crispiness!) but those are definitively worthy challengers. Their strong suit is the yummy and well balanced garnish.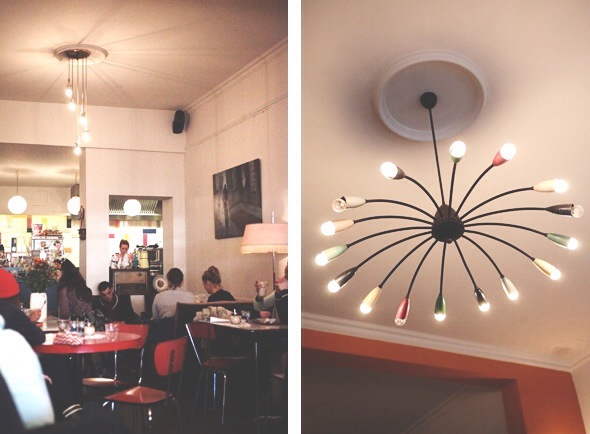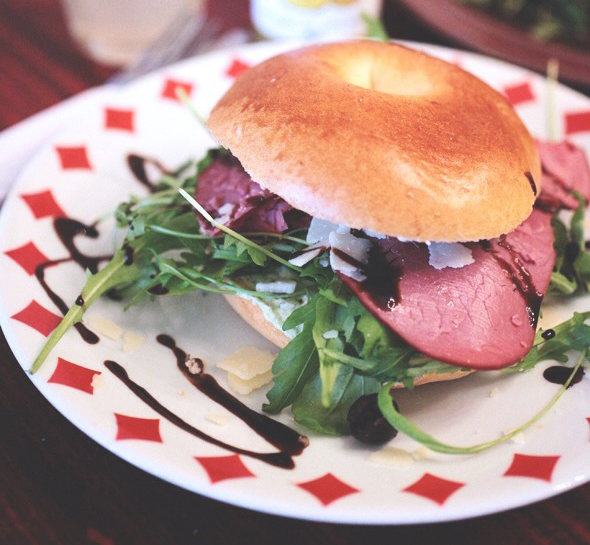 Ce jour-là, j'ai choisi le « Deli » (Pastrami, roquette, parmesan et cream cheese) et mon homme, la sagesse incarnée (ou la culpabilité incarnée d'avoir trop abusé des frites ?) a opté pour le « Veggie » (tapenade d'aubergine, mozzarella, roquette et tomate).
On that day, I chose the « Deli » bagel (pastrami, arugula, parmesan, cream cheese) and my S.O., aka wisdom incarnate (or maybe guiltiness incarnate from all those fries?) opted for the « Veggie » (eggplant tapenade, mozzarella, arugula and tomato).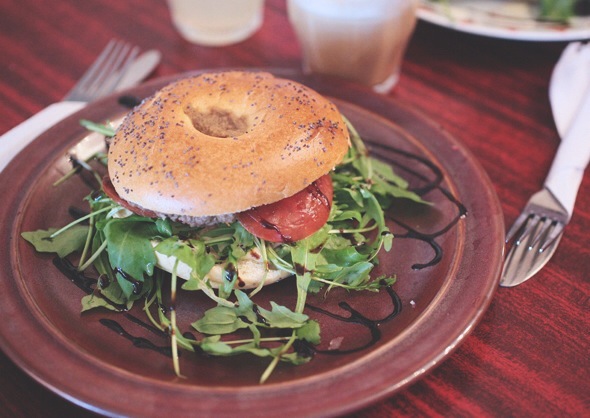 MOMADE CUPCAKES (Reynderstraat, 37) : Ah ! Qu'est-ce que j'ai pu en manger aux États-Unis ! Et ça continue ici en Belgique ! L'endroit est tout mignonnet, et pourrait jouer le rôle de maison secondaire à Charlotte aux Fraises : il n'y a pas beaucoup de place mais on peut toujours choisir de prendre des cupcakes à emporter.
Ah! I ate a million of those in the USA! And it continues here in Belgium! The place is cute as can be, and could probably be Strawberry Shortcake's secondary home: space is limited, but you can always choose to get the cupcakes to go.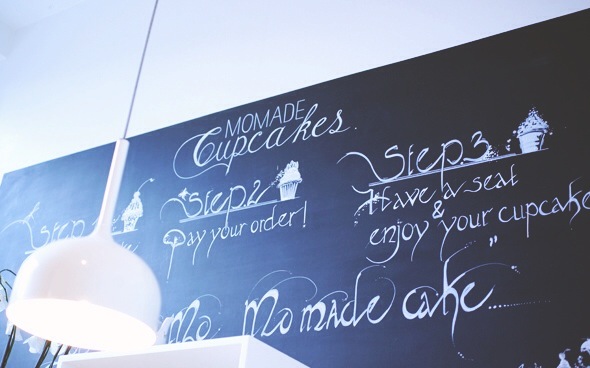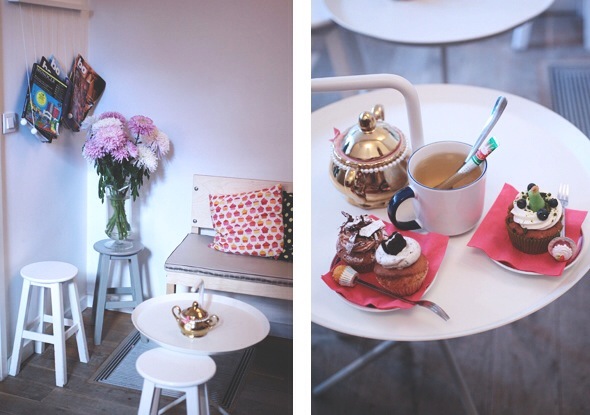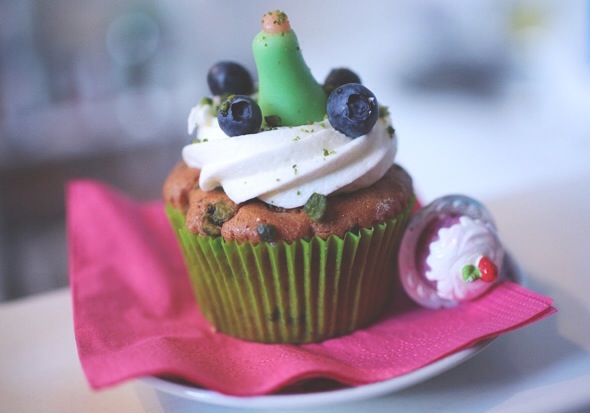 En tous cas, on a envie de tout goûter : je conseillerais donc le 99% chocolat, bien moelleux, surmonté de chocolat et fourré… de chocolat ! Le cupcake Oreo est pas mal non plus… bref toutes les saveurs, fruitées, cacaotées, pralinées sont au rendez-vous ! A vous de choisir !
In any case, everything looks delicious: I'll recommend the 99% chocolate, soft, topped with chocolate, and with a …. chocolate filling! The Oreo cupcake isn't bad either…so in short, there are a ton of flavors to choose from! Your pick!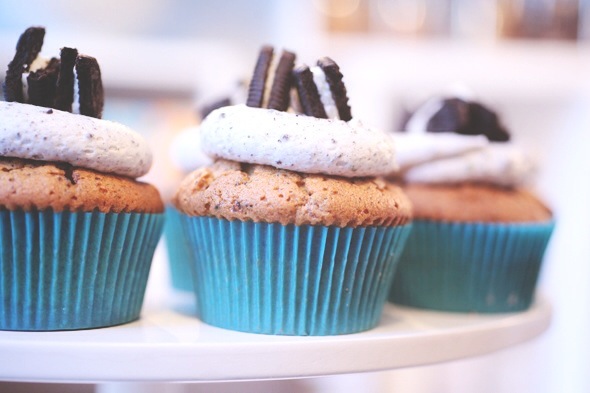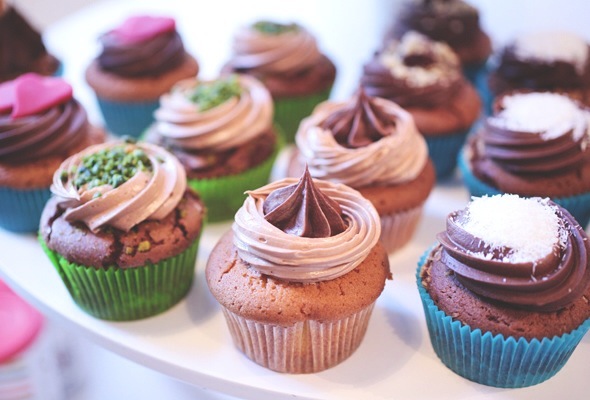 KOOL KAAI (Kleine Kraaiwijk, 1) : cette dernière adresse n'est pas un restaurant mais tout simplement le Bed & breakfast dans lequel j'ai séjourné pour le week-end. Trouvé in-extremis après une recherche acharnée sur internet, nous n'avons pas regretté notre choix, bien au contraire !
… L'accueil parfait de Perry et Sarah, un studio Duplex super bien agencé,  la localisation idéale à deux pas du centre historique et du fleuve Escaut et… cerise sur le gâteau, un petit-déjeuner (qui vous a bien fait baver sur Instagram ici et ici apparemment) qui nous est déposé chaque matin dans un panier devant la porte !
This last address isn't a restaurant, but our Bed & Breakfast during our stay. I found it at the very last minute after an internet search-to-the-death, and we didn't regret our choice, much to the contrary!
… Perry and Sarah's perfect welcome, the great duplex studio, the perfect location – right by the historical center and the Escaut river and …. cherry on top, breakfast in a basket by the door every morning (that apparently had quite a few of you drooling here and there on Instagram)!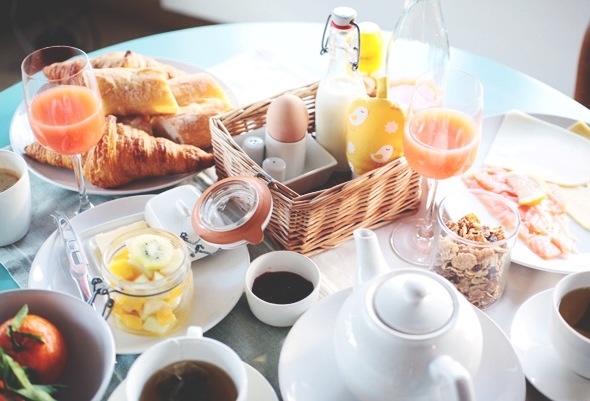 Je n'ai pas pris de photos du lieu pour vous préserver la surprise si vous décidiez d'y aller (mais vous pouvez quand même aller voir sur le site si vous êtes curieux). En tous cas, une belle surprise que ce Kool Kaai !
I didn't take any pictures of the place itself, to keep the surprise intact if you ever choose to go (but you can still go and take a sneak peak on the website if you're curious). Kool Kaai was a great surprise!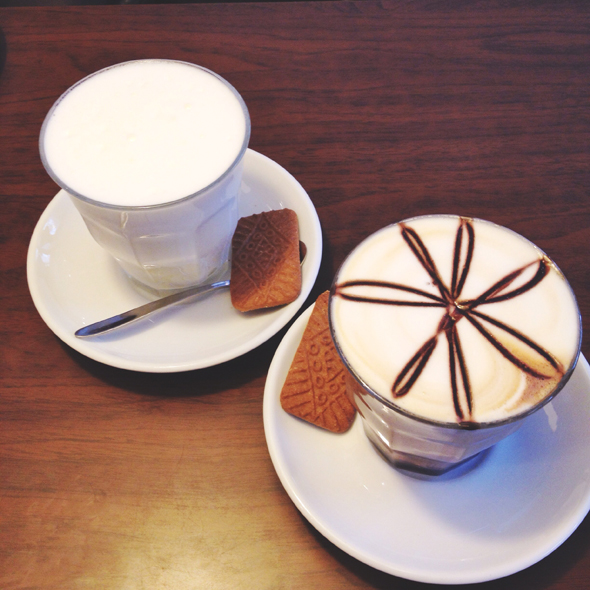 Adresse bonus pour prendre un bon café et chocolat chaud au chocolat blanc : NORMO COFFEE (Minderbroedersrui 30) : une bonne ambiance cosy avec des canapés à la Starbucks/Friends mais plus convivial qu'un Starbucks. Allez , Smakelijk !
Bonus address for a cup of good coffee or hot white chocolate: NORMO COFFEE (Minderbroedersrui 30): cosy atmosphere with Starbucks/Friends type couches, but friendlier than your average Starbucks! Well, Smakelijk you guys! (English translation by Bleu Marine)