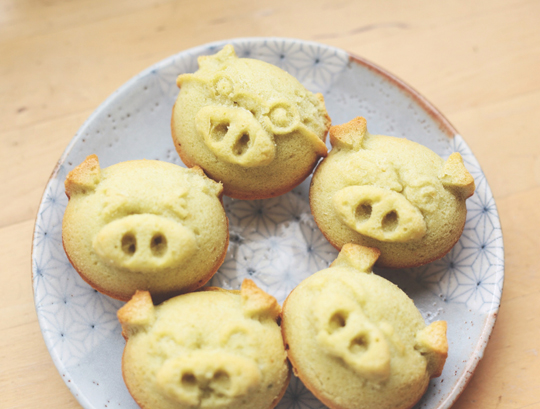 Depuis peu, je me suis mise à cuisiner (Tout arrive un jour !). Vous avez d'ailleurs pu le remarquer suite à mes 2 essais ici et ici. Je réalise des choses toujours très simples mais je prends plaisir à les préparer (et à les manger).
Pour m'encourager dans cette voie, je me suis munie d'ustensiles que j'ai trouvés lors de mon dernier voyage à Bangkok ou sur le net. Petit tour d'horizon de mes dernières acquisitions :
I recently started cooking (everything happens eventually!). But you probably already noticed, following my two tryouts here and here. I always make simple things, but I really enjoy making them (and eating them of course).
For self-encouragement, I got myself these ustensils that I found during my last trip to Bangkok or on the internet. Here are my last acquisitions: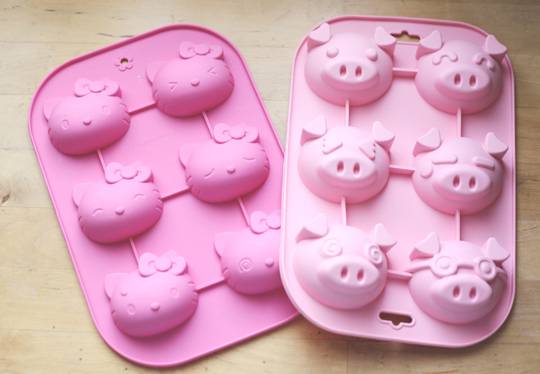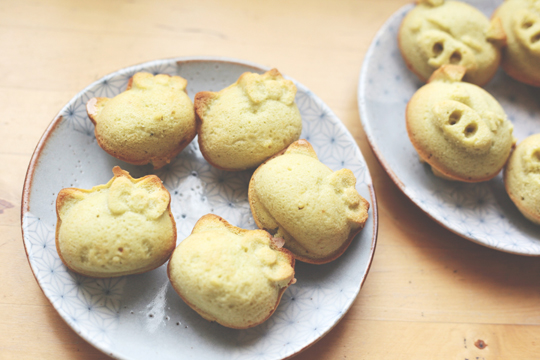 Moules en silicone / silicon molds Silicon Zone (found at Siam Paragon, Bangkok)
Des moules en silicone trouvés dans le supermarché gourmand du sous-sol du centre commercial Siam Paragon. Chaque compartiment est différent, c'est ça qui est drôle !
J'ai donc tenté de réaliser mes cakes au matcha dans ces moules et voilà le résultat ! On n'arrive pas à voir les différentes expressions du visage de Hello Kitty mais mes petits cochons sont plutôt pas mal, non? (… si on fait abstraction des 2 cochons « Van Gogh »)
Silicone molds found in the food supermarket, in the basement floor of the Siam Paragon mall. Every compartment is different, that's what makes it so fun!
I tried to make my matcha cakes in them, and here's the result! You can't really make out the different expressions on the Hello Kitty faces, but the little piggies aren't bad at all, what do you think? (…if you omit the 2 « Van Gogh » ones)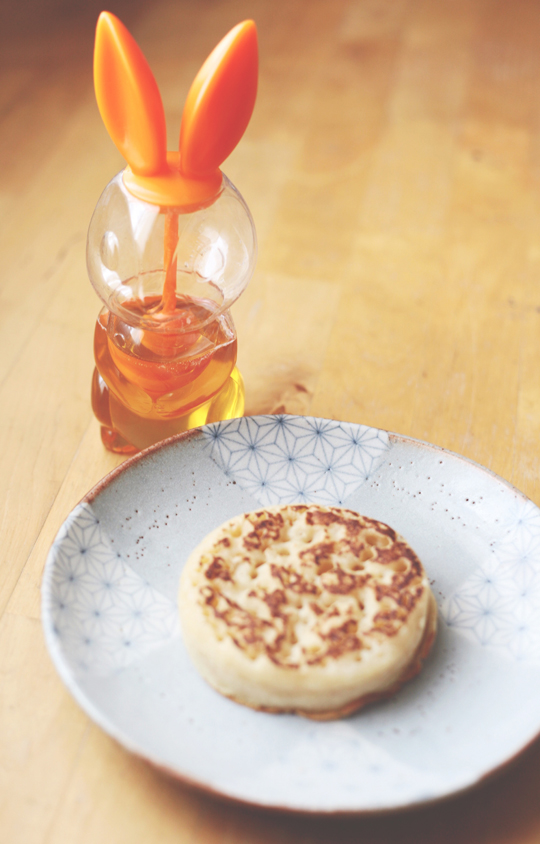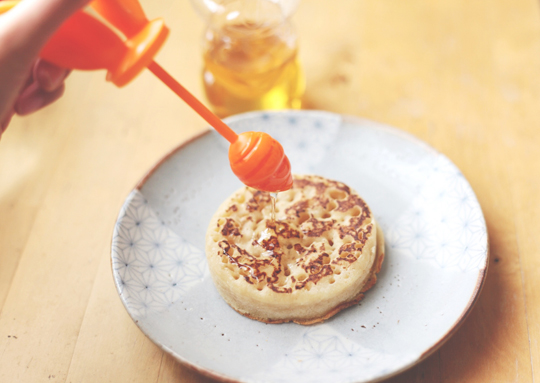 Pot à miel lapin / bunny honeypot Urban Outfitters
La logique aurait voulu qu'il soit en forme d'abeille mais nous dirons que les oreilles s'avèrent être fort utiles pour verser le miel avec précision !
Logic should have made it bee-shaped, but let's just say that the ears were very useful to pour the honey with precision!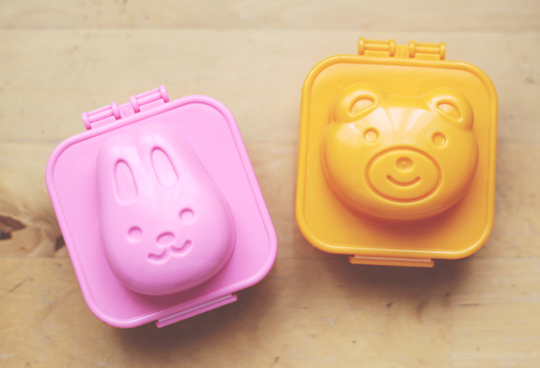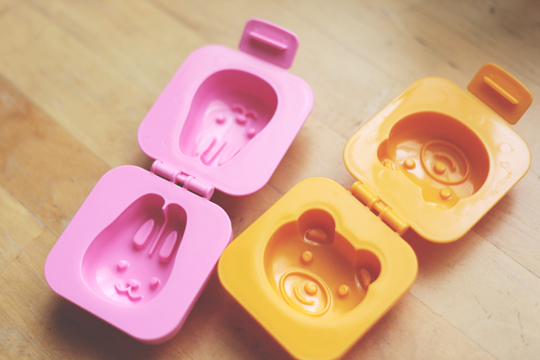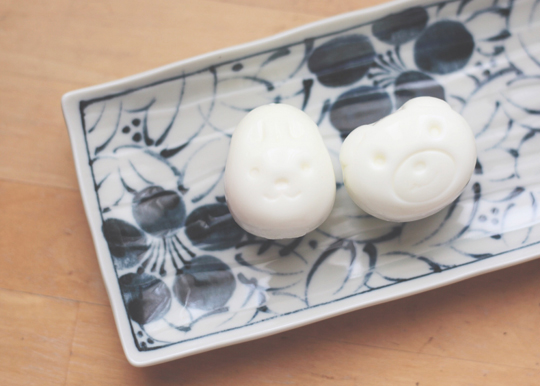 Boîtes à oeufs lapin et ours / Rabbit and Bear Egg boxes (brought from Thailand)

Des boîtes à œufs trouvées dans une boutique japonaise du centre commercial Terminal 21 de Bangkok. L'ustensile génial pour transformer ses œufs durs en animaux qu'on n'osera pas manger !
Egg boxes found in a japanese shop in the Bangkok Terminal 21 mall. A great tool to turn your hard boiled eggs into animals you won't dare eat!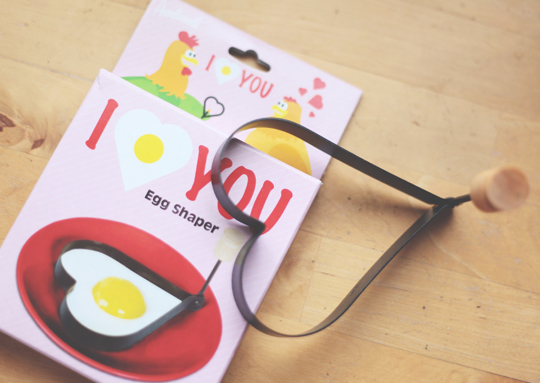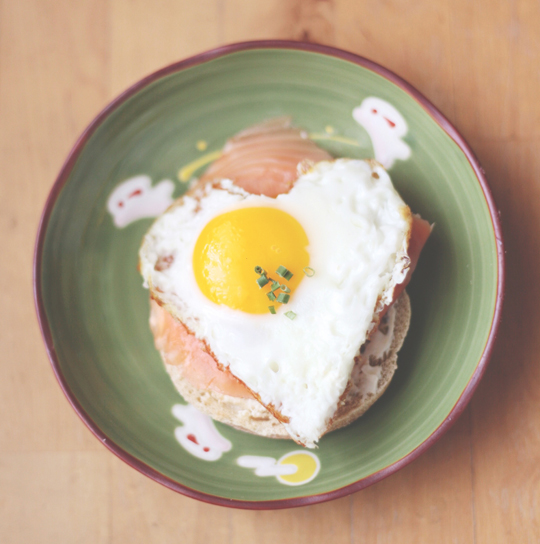 Moule à œuf en forme de cœur / Egg shaper Urban Outfitters
Pour exprimer tout son amour pour le cholestérol. To show your cholesterol love. (English translation by Bleu Marine)