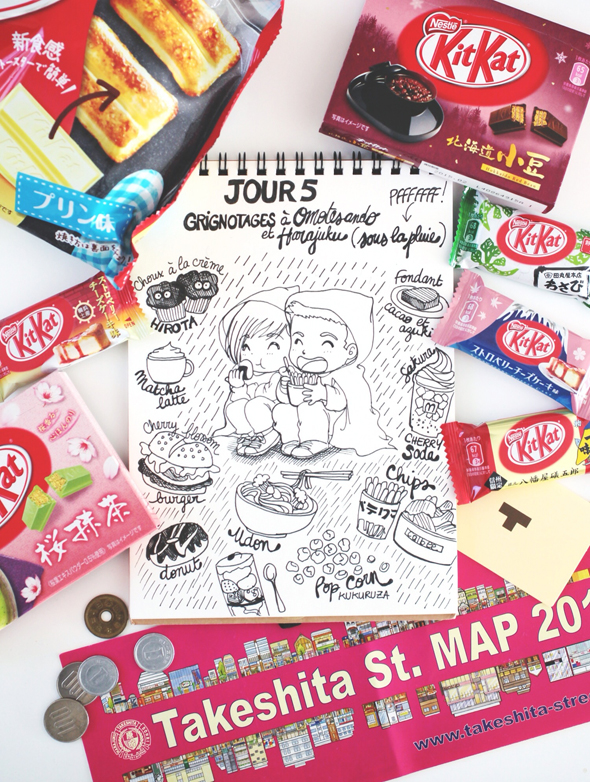 Rain ? Again ?!! To reassure you, if I am not mistaken, I think it is the last rainy day that I had to "endure" in Japan, which suggests more interesting days of visits coming up. As it is raining, I present you all my addresses and food experience in the neighborhood of Omotesando and Harajuku.
HIROTA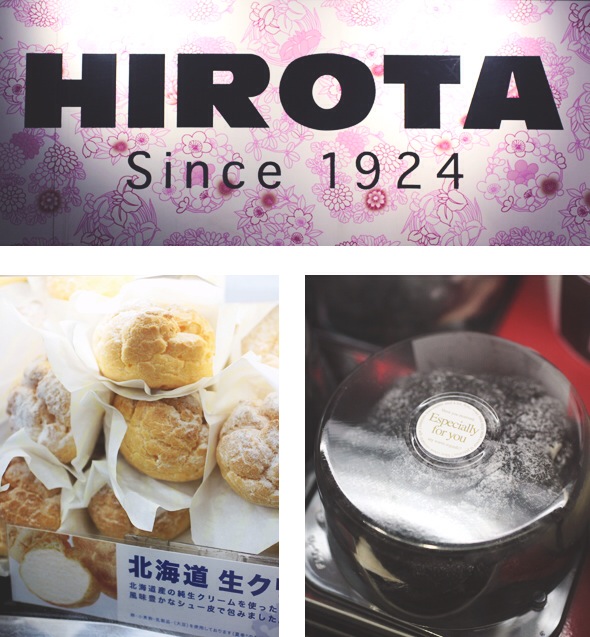 My "cream puff" revelation of the trip. In the corridors of the metro, you come across all sorts of stores designed to tickle your taste buds (bakeries, noodle restaurants …).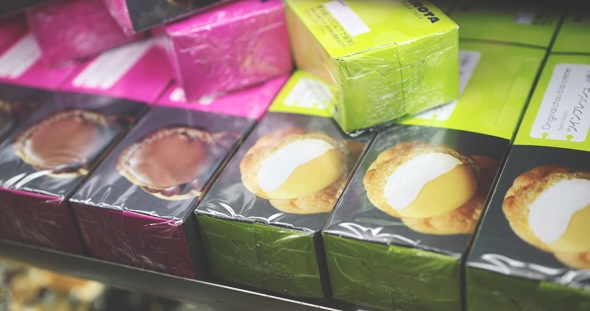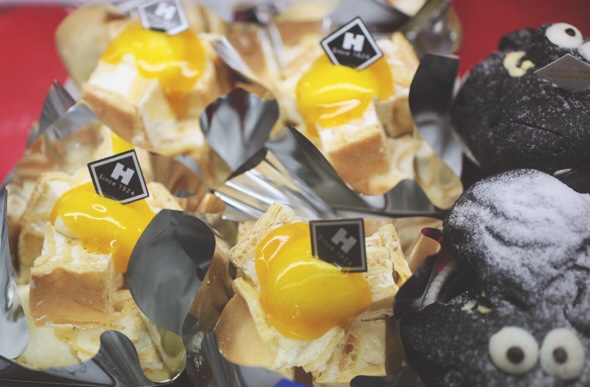 Here, at the Omotesando station ("Omotesando Crossing Gate" exit), this store specialized in cream puffs has convinced me: Matcha cream puff but also this bizarre black hybrid muffin, stuffed with cream (called "Omote-kun") that I tasted twice because it was so good.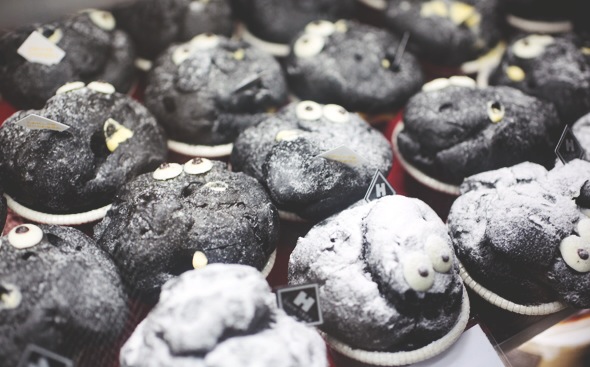 By the way, they also come out jumbo shaped "especially for you" apparently…
KUKURUZA POP CORN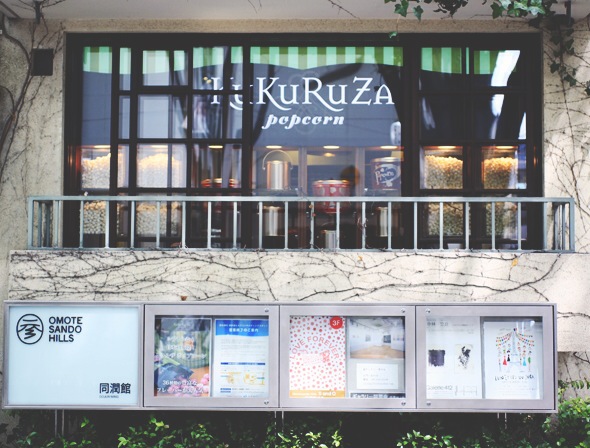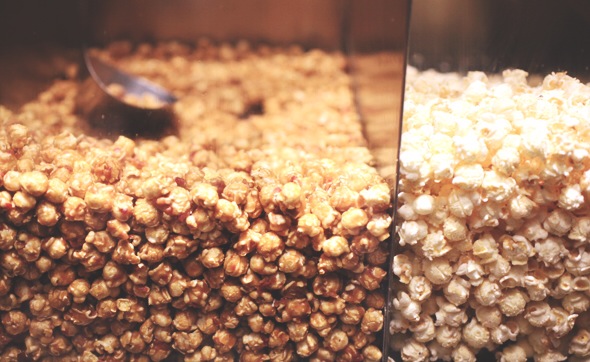 (Omotesando Hills 4-12-10 Jingumae, Shibuya-ku)
We stopped in front of this shop because there was a longue queue in front of it. It isn't a local specialty at all because it comes from Seattle, but we were still keen to discover unusual flavors of popcorn: vanilla cream and black raspberry, truffle and cheese, bacon and maple syrup…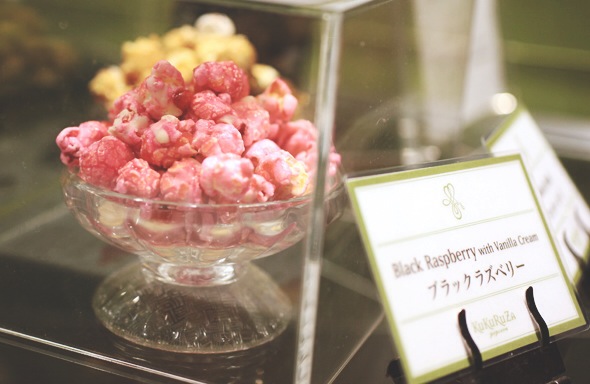 For the unadventurous ones, you can still have the original caramel flavored. The popcorns are good but not crazy good, but if you are as curious as me…
IROHA UDON
(1F Kimura Building, 4-28-26 Jingumae Shibuya-ku) 
A place mixing "japanese style" udons and more western ones. I particularly liked the shrimp creamed udons. Its not too expensive (around 6-7 euros a bowl) and they are delicious.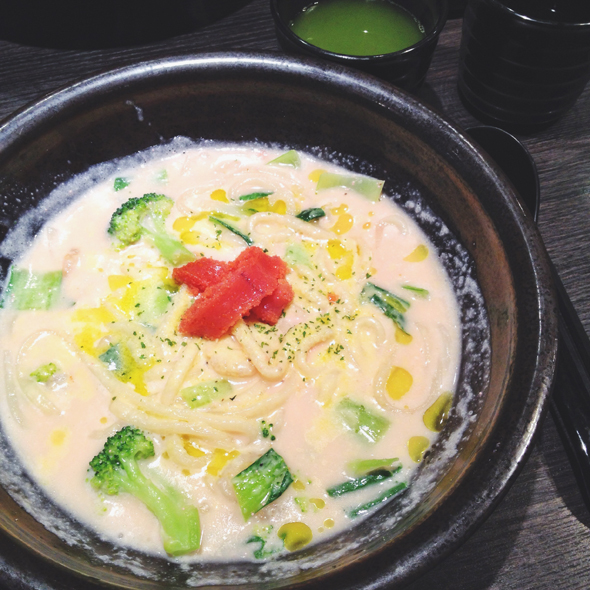 TORAYA CAFÉ
(Omotesando Hills, B1, Jingumae 4-12-10,  Shibuya-ku)
I don't think it has anything to do with the one in Paris but it is still a tea house. Situated in "Omotesando Hills", it is a perfect break from shopping.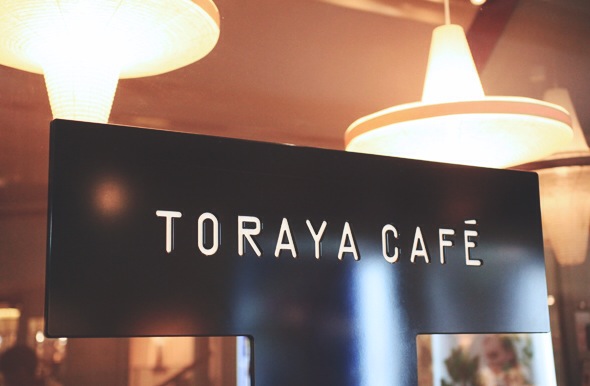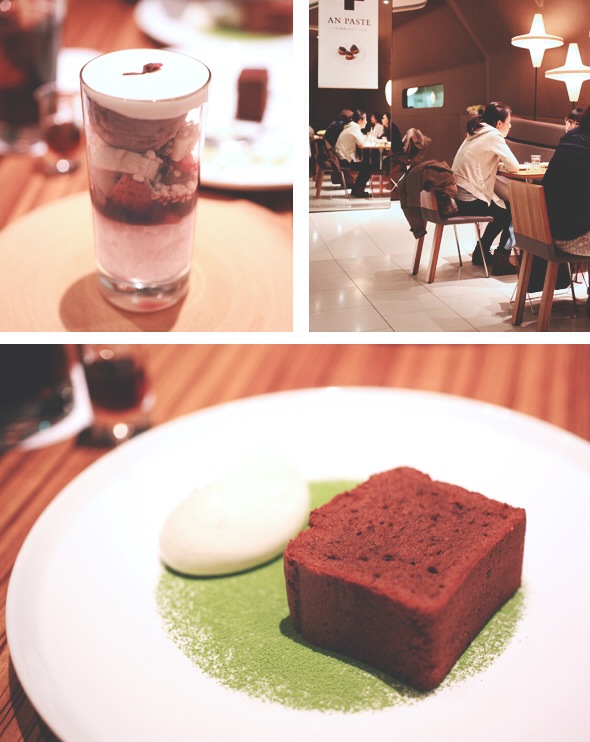 Cocoa & azuki (red bean) cake

The "Cherry blossom parfait set" deserves a special acknowledgement, it is composed of several layers: milk rice, mochis, strawberries, cream, and all of it is cherry blossomed flavored.
Mc DONALD'S
(Takeshita dori, Harajuku)
Haha ! Unknown place, a little fast food restaurant which works quite well hey!… Ok, they are everywhere, but it is always interesting to try Mac Donald's abroad.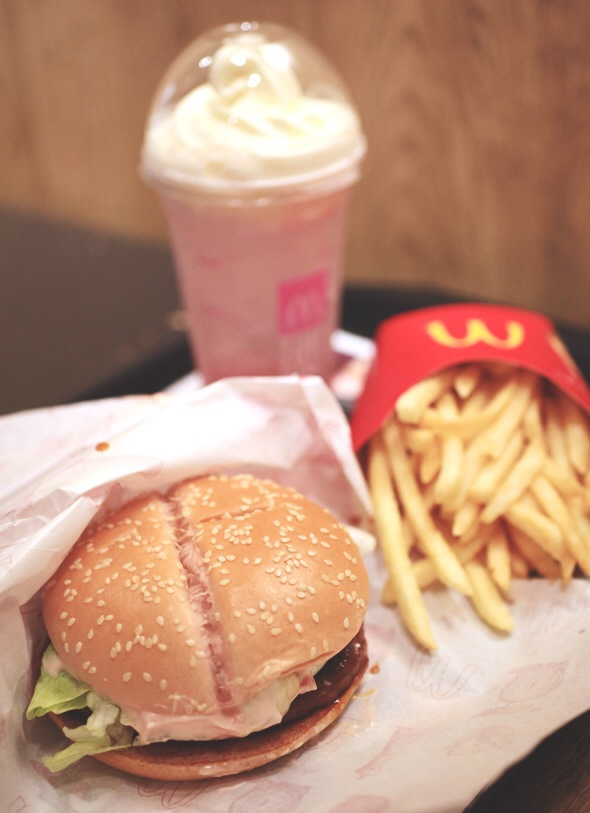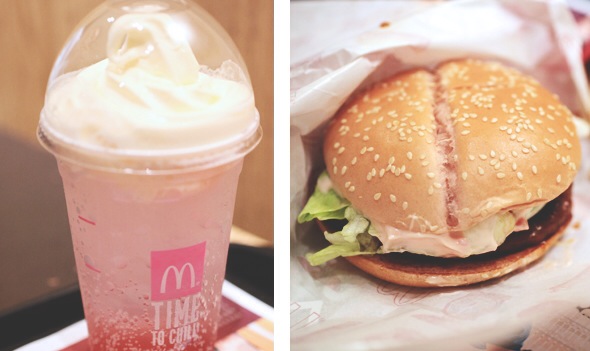 Obliged Hanami, they had a "Cherry blossom burger" composed of pink bread (which you cannot really see on the picture), egg, ginger pork "teriyaki" style, and a delicious daikon sauce (white radish). You can also find a fizzy drink "cherry sakura" in order to be 100% matched.
Enough with the food, we'll meet again very soon to go "back to the future". (English translation by Daphné)
Previously on MY JAPAN TRAVEL DIARY :
Notre appart à Tokyo
Day 1 : Sumida Park & Asakusa
Day 2 : Namco Namjatown
Day 3 : Omotesando & Harajuku
Day 4 : Ueno Park