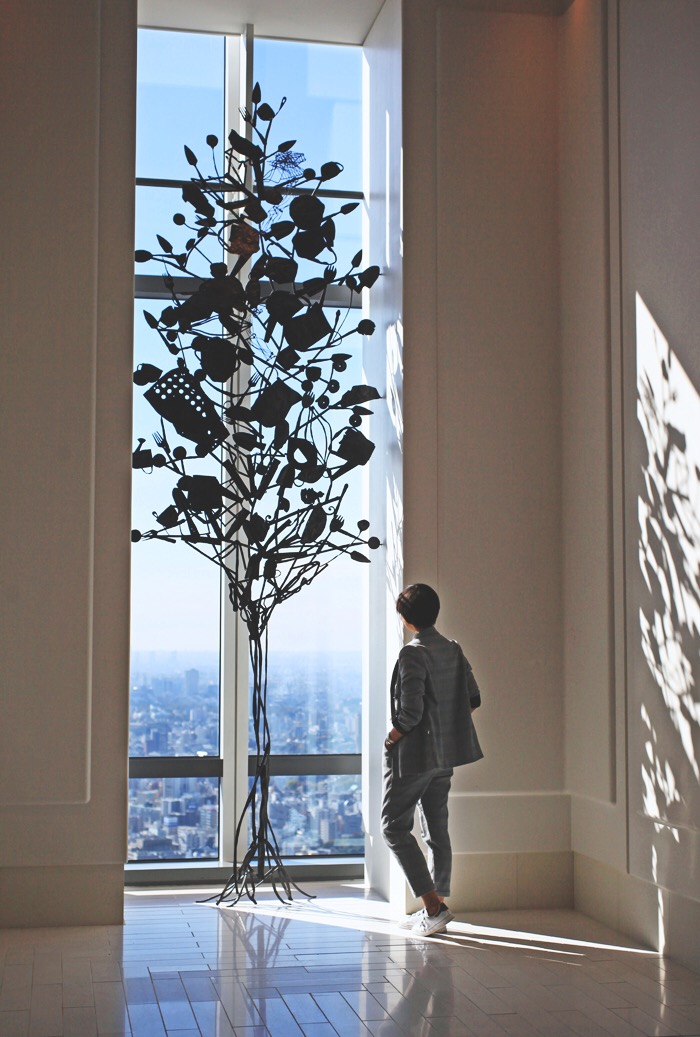 Before we really delve into our autumn japanese travels (we're getting there I swear!) I'll wrap up Tokyo with this new fantastic place I discovered.
Indeed I was spoiled during my last Tokyo stay: I got to stay in the fabulous Andaz Tokyo Toranomon hotel, following an invitation on their part. It opened in june 2014 and it's spanking new. It takes up the last floors of the Toranomon Hills building, next to the Tokyo tower and a couple minutes away from Ginza.
Welcome to Andaz
When we checked in, the warmth and real eagerness to put us at ease was palpable: no check-in desk, but a living room where the concierge (or friend, it gets confusing, haha!) greets us, with snacks and tea, before showing us our room.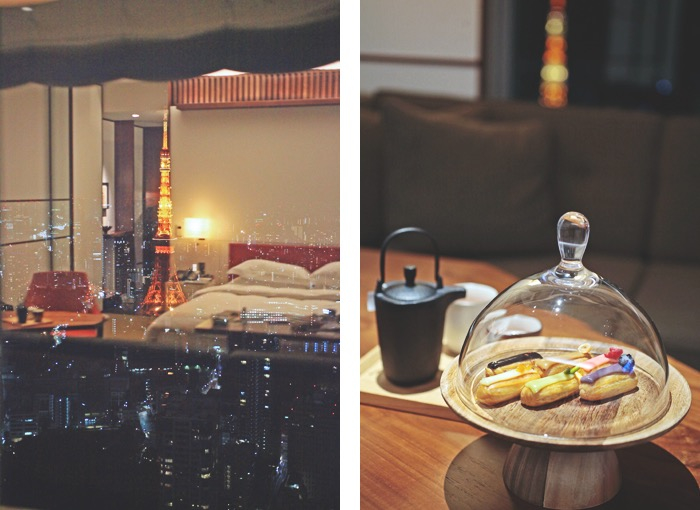 It's on the 48th floor, and the view on the Tokyo Tower is quite a sight to behold!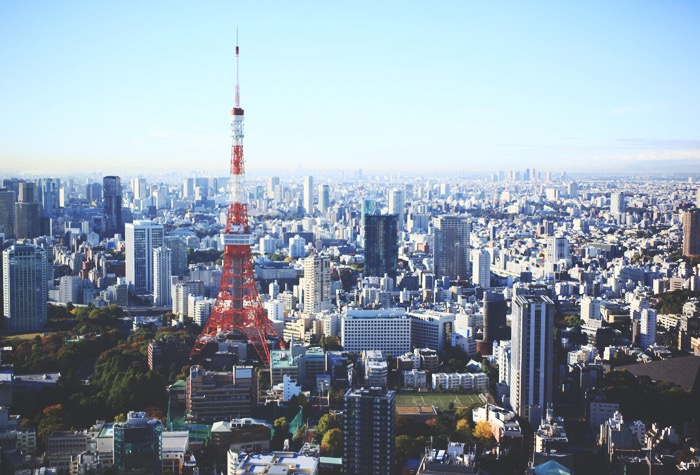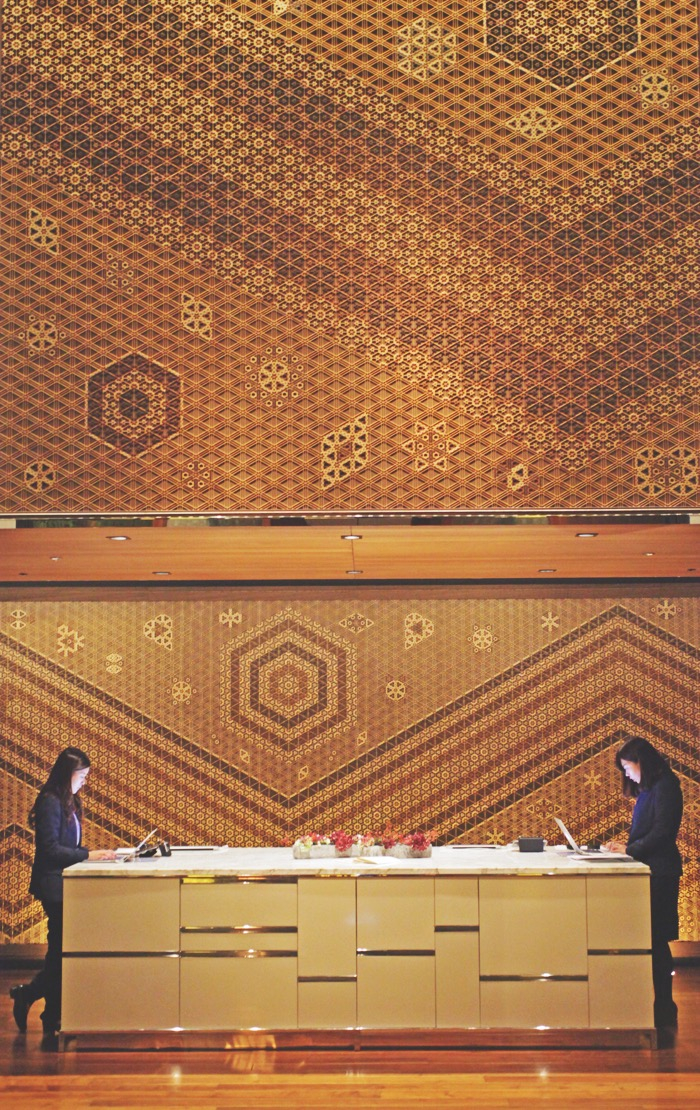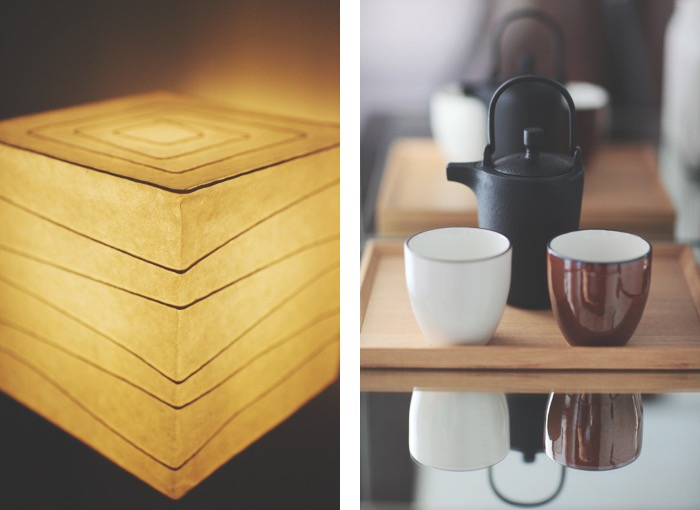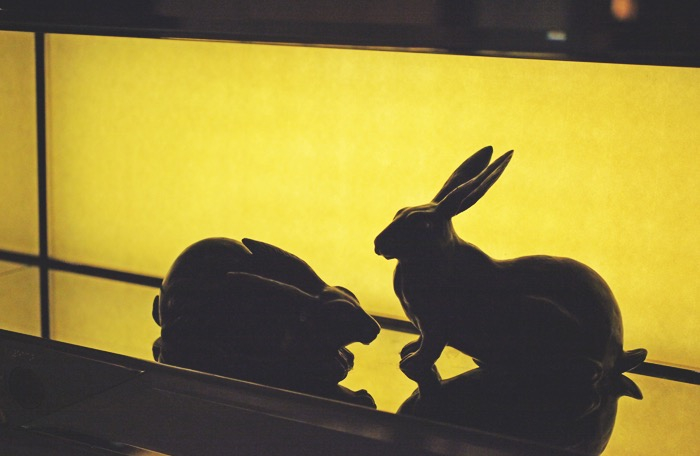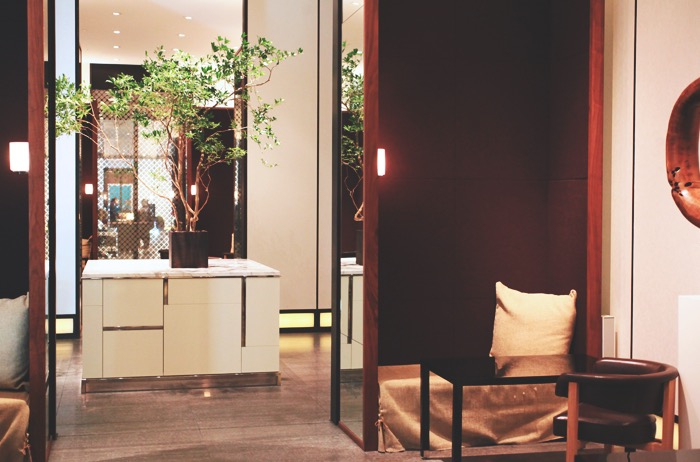 The design is a mix of modern (with its graphic lines) and traditional (with raw material like wood of japanese washi paper).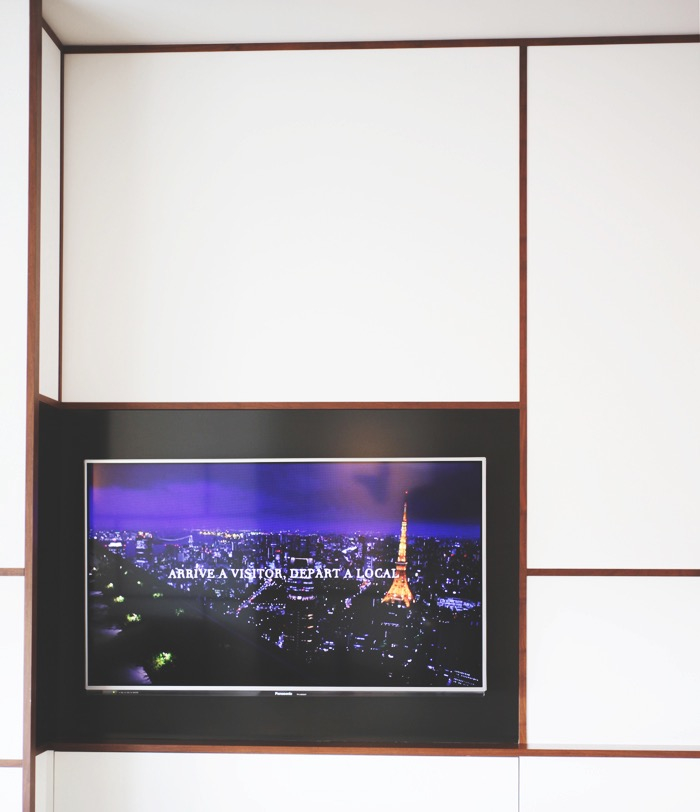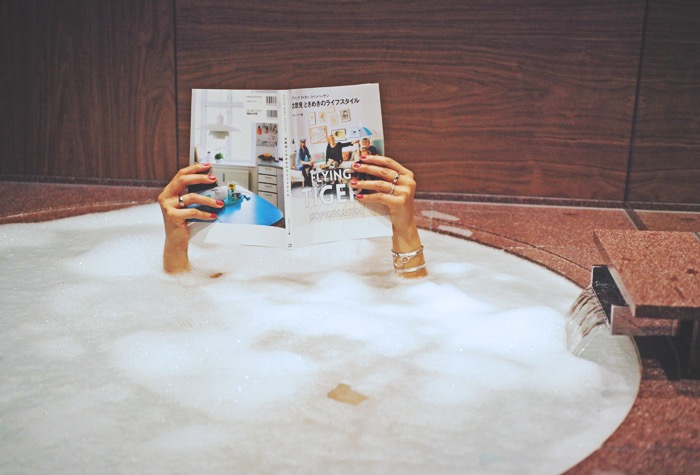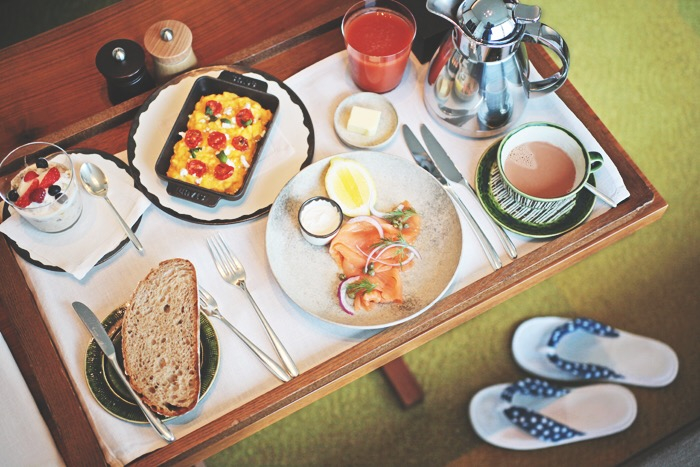 The green carpet is rather surprising, but it's a choice Tony Chi, the designer, stands by – wanting it to be a reminder of the japanese garden in each room.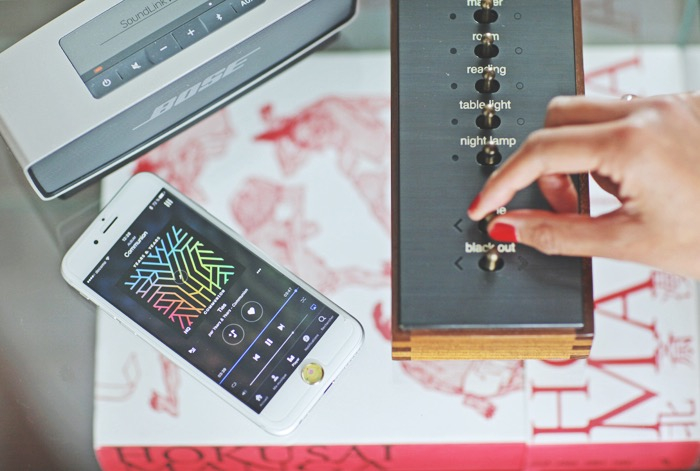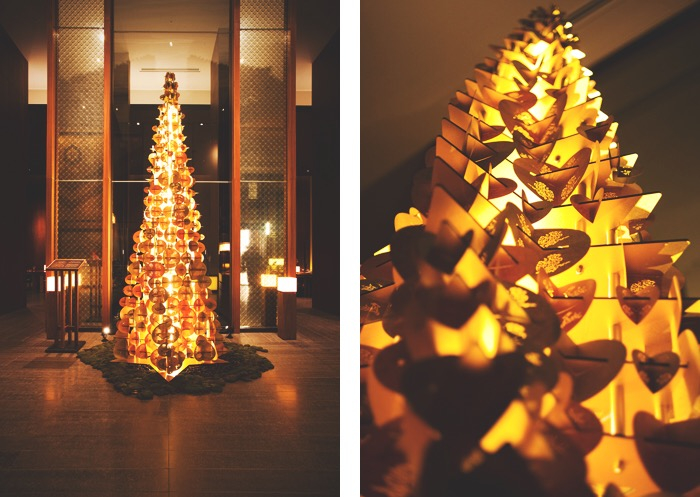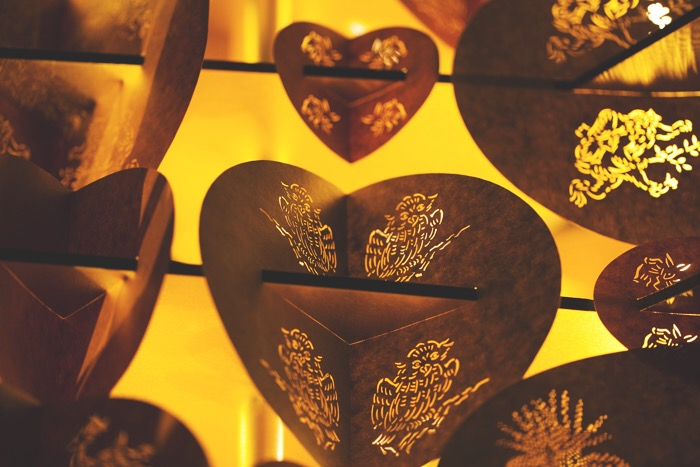 The Christmas tree Edition 2015 by French artist Marianne Guély
We are told that the hotel's ambition is to have art and art of living go hand in hand; cooking and/or artistic activities regularly take place thanks to those "Andaz salons" (I would actually have loved to see the japanese artist Yoshi Itu customize white sneakers live, but it was a couple days before our arrival, too bad!)
Delicious temptations

At the foot of the hotel's building, the Andaz Pastry Shop offers seasonal pastries with maple syrup or chesnuts. The éclairs are particularly yummy, and are quite up to par with our french ones.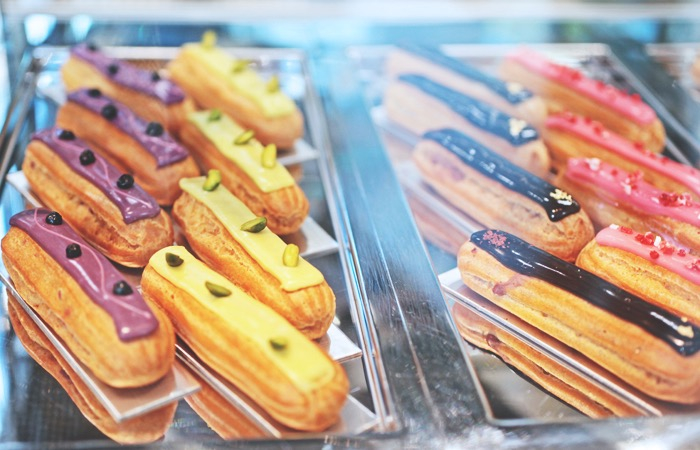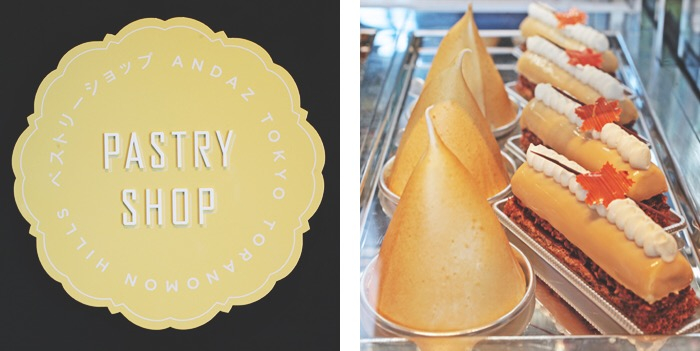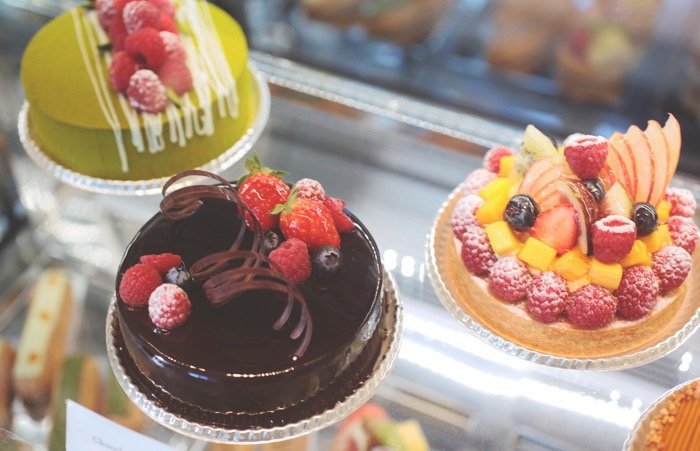 As for breakfast, I tried both versions: buffet and room service (not on the same day though, don't worry).
I was particularly taken with the sweet and savory buffet (loved the puff pastry with rasperries and the waffles, that were crispy-heaven).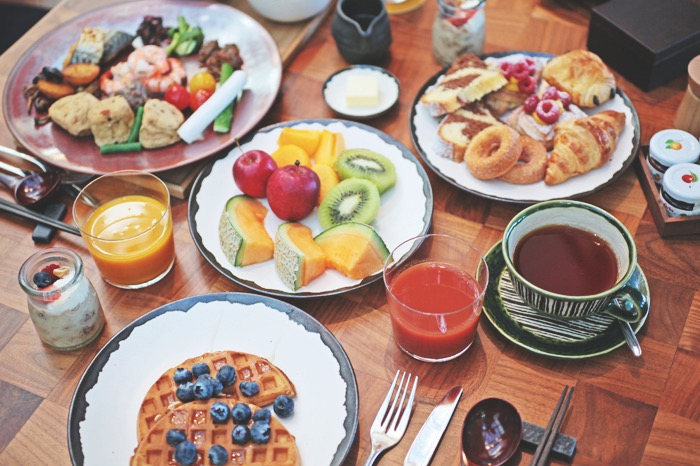 Buffet…
Had there been noodle soup it would have been perfect (I love having them for breakfast when I'm in Asia, I don't know why … I guess my asian genes play up!)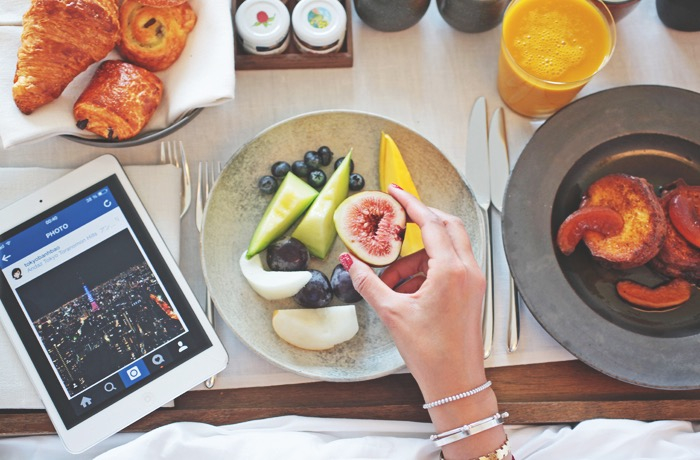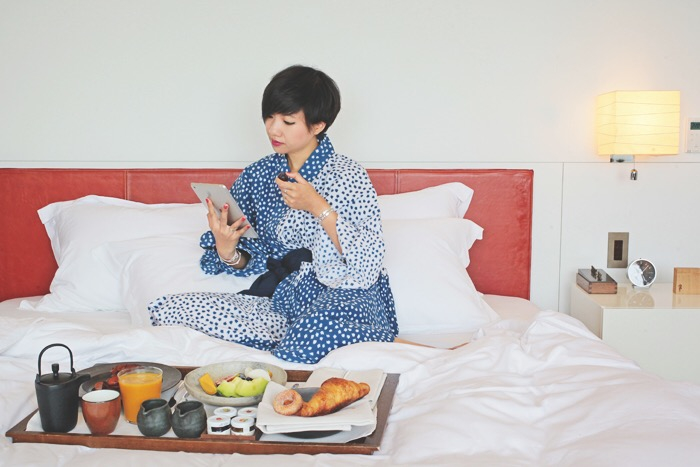 … or breakfast in bed

The room service breakfast is a great way to have a plate, dressed in yukata in bed (= and then go right back to sleep). The caramelized french toast is absolute heaven.
The Toranomon Hills area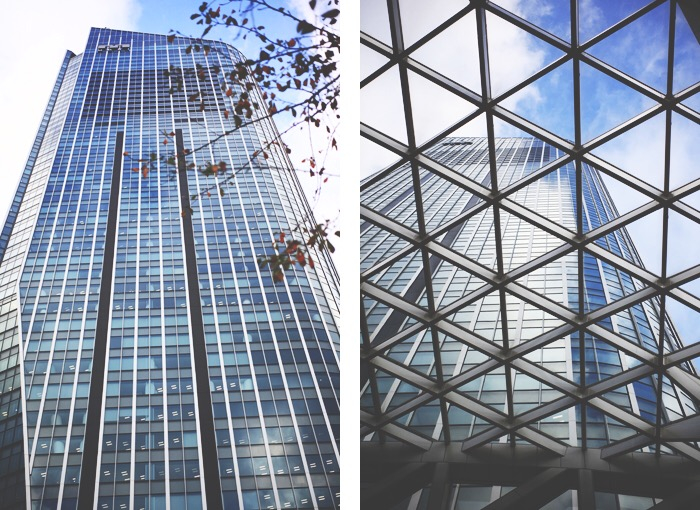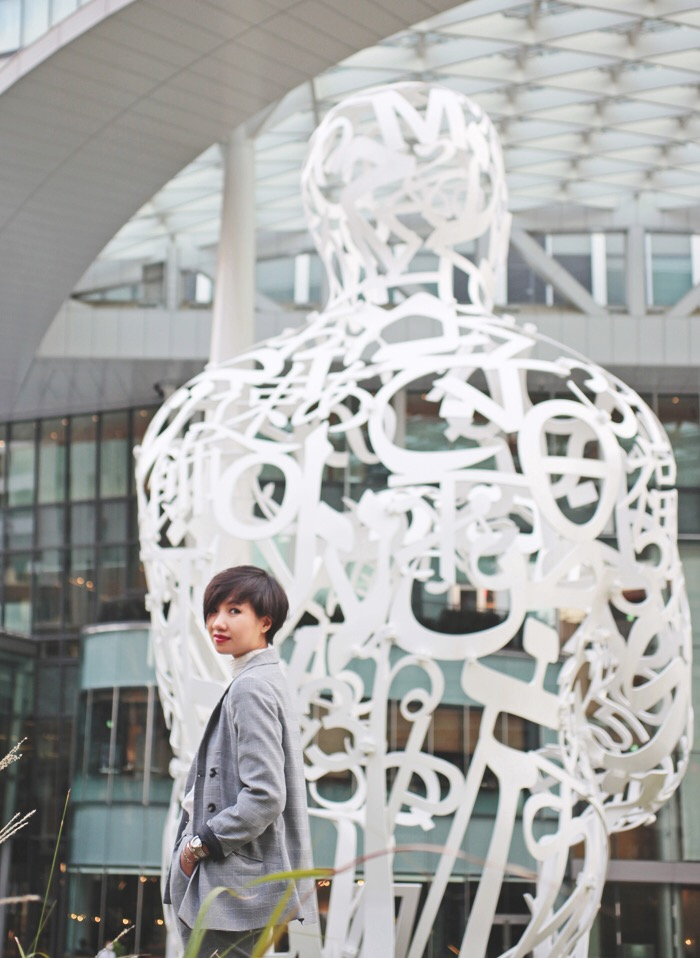 In front of "Roots" from the artist Jaume Plensa
A little walk in the hotel's neigborhood allowed us to uncover the building's mascot: Toranomon ! (oddly he looks like an albinos version of Doraemon).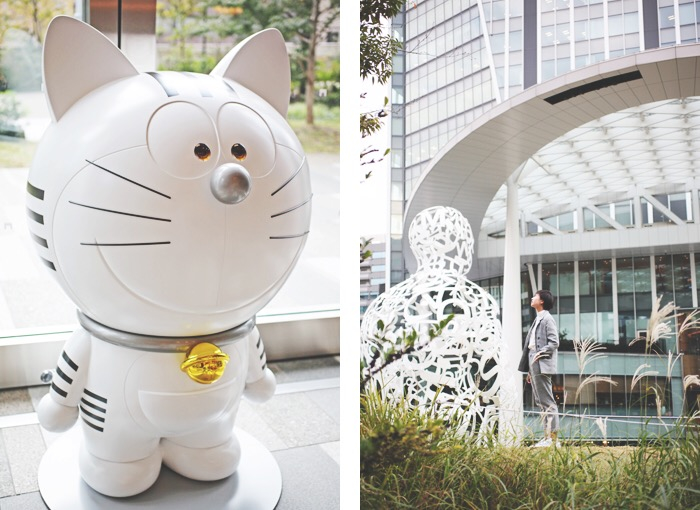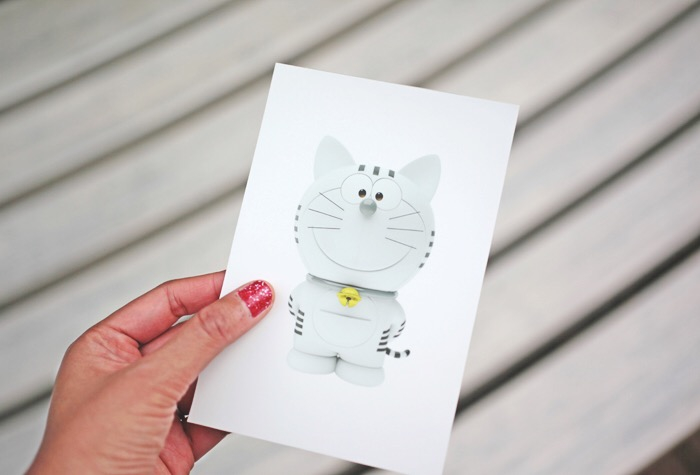 It's incredible how japanese have mascots everywhere (and the merchandise to go with it – I'm perfect bait, I left with postcards, and whining about the fact that the figurine was out of stock …)
Andaz Tavern
The hotel lunch at Andaz Tavern is not a fancy affair (but with the view and the impeccable service nonetheless).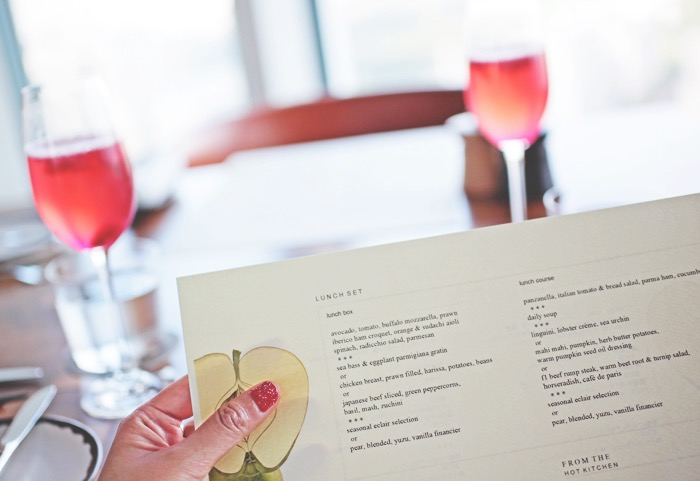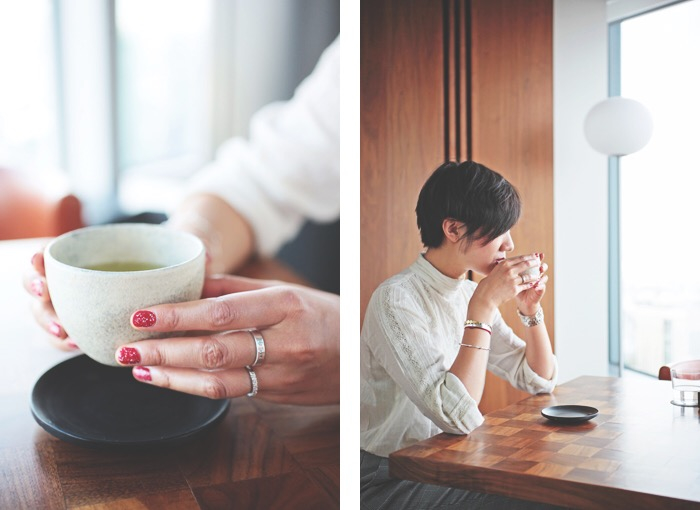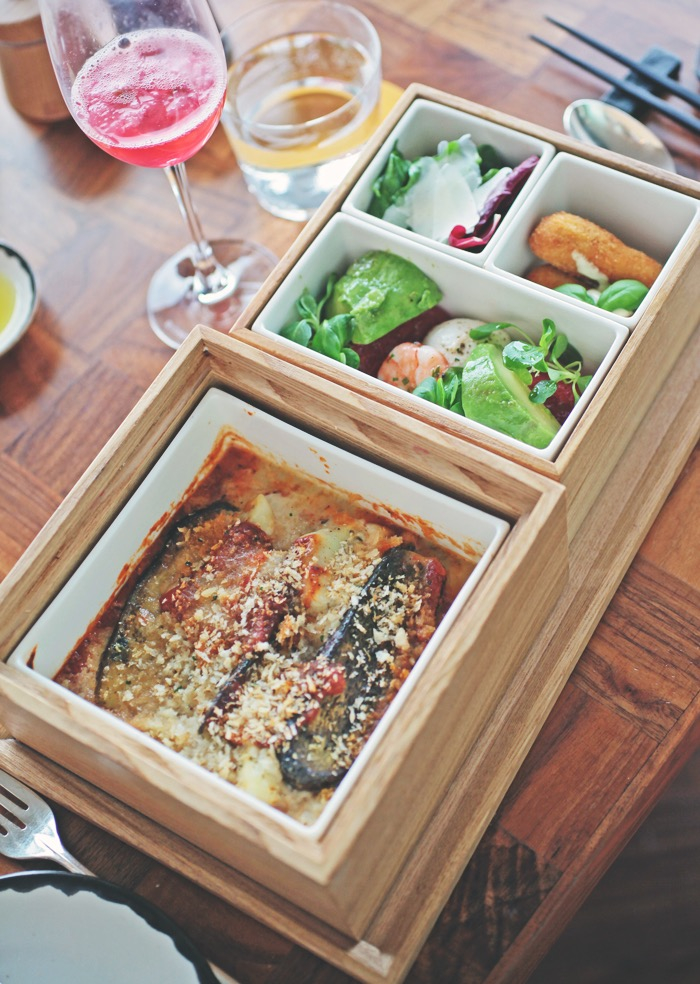 I chose the lunch box: a bento with a european style meal (the chef is austrian): eggplant gratin, avocado salad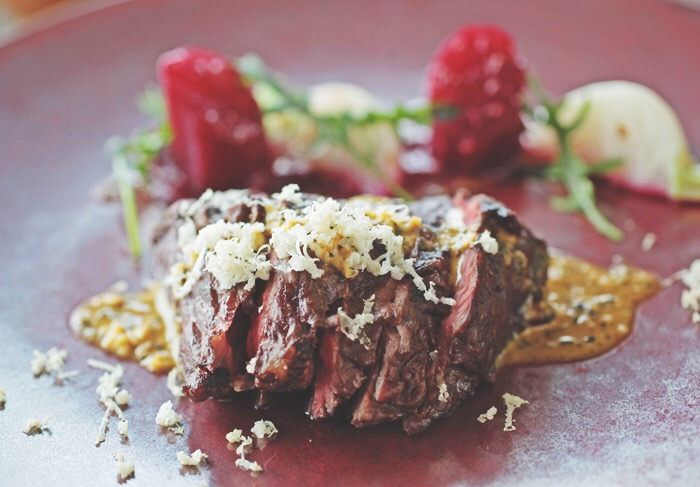 …my SO opted for beef and beets. Simple and of excellent quality.
JIYUJIZAI at the AO Spa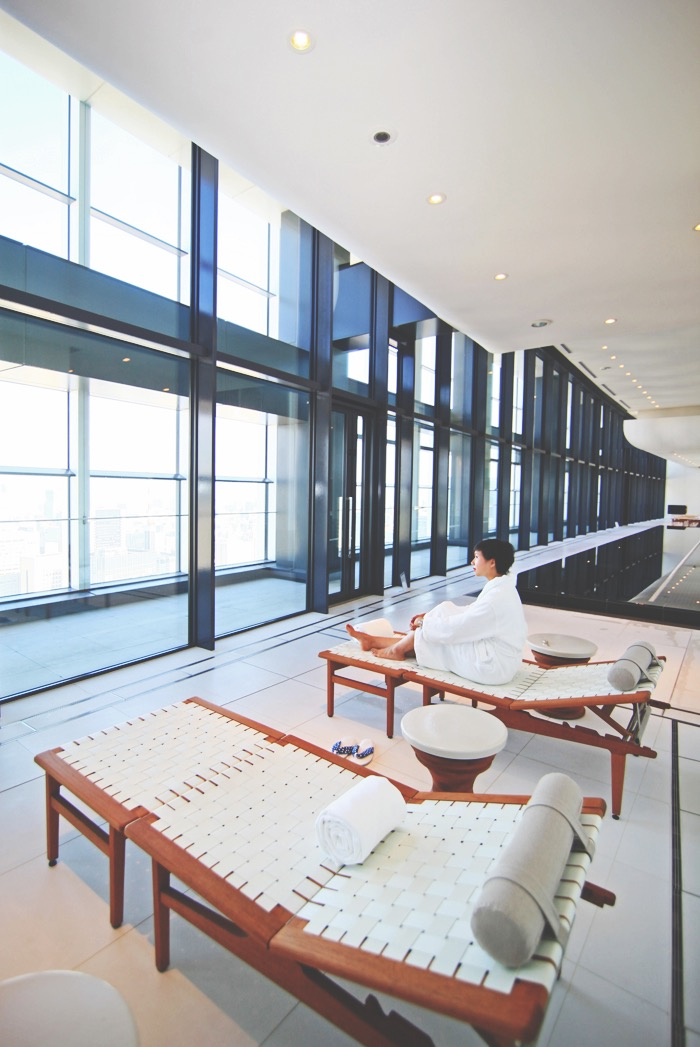 During my stay, I even got to try out a personnalized beauty treatment called Jiyujizai.
After answering questions on your preferences with regards to scents or activities/favorite season, they prepare a special scrub with a mortar and pestle. I'm glad I refrained from telling them about my love for really creamy camembert…my scrub smelled divine.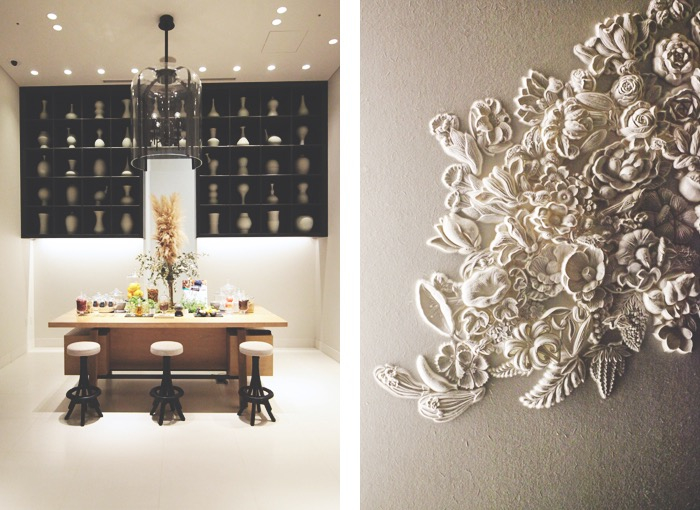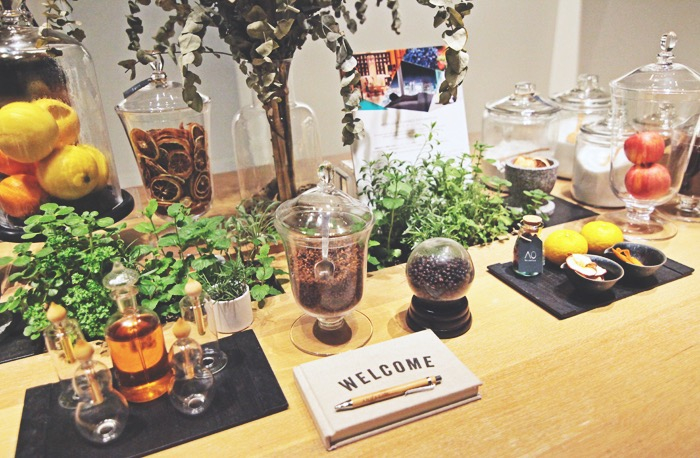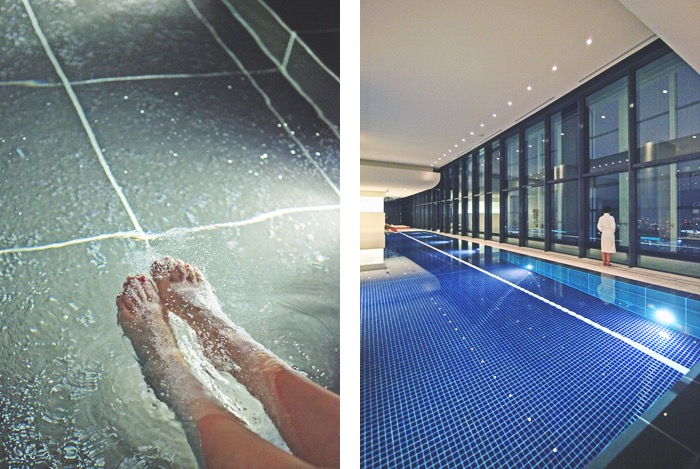 Ensued an energetic-relaxing massage, thanks to Saori's gentle hands (the purple haired princess from Saint Seiya !), and the finishing touch was a bath in a carbonic gas filled tub. I couldn't have dreamed of anything better.
Rooftop Bar
The view is absolutely breathtaking: it's located on the 52nd floor.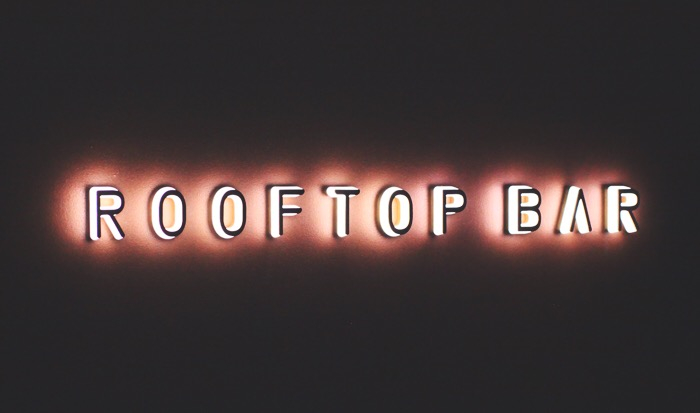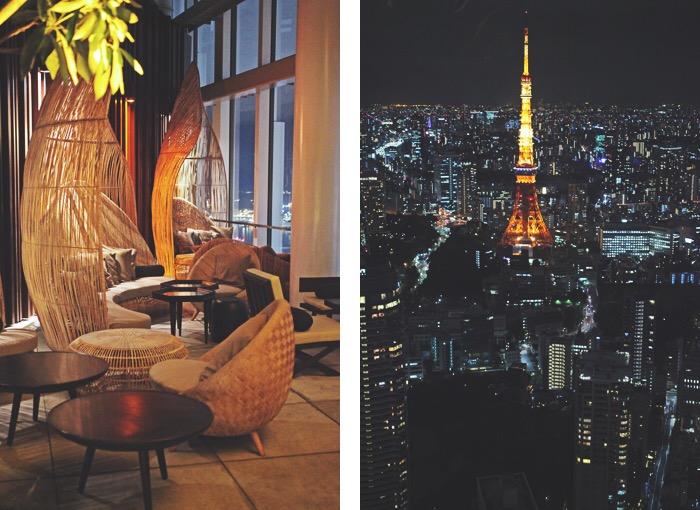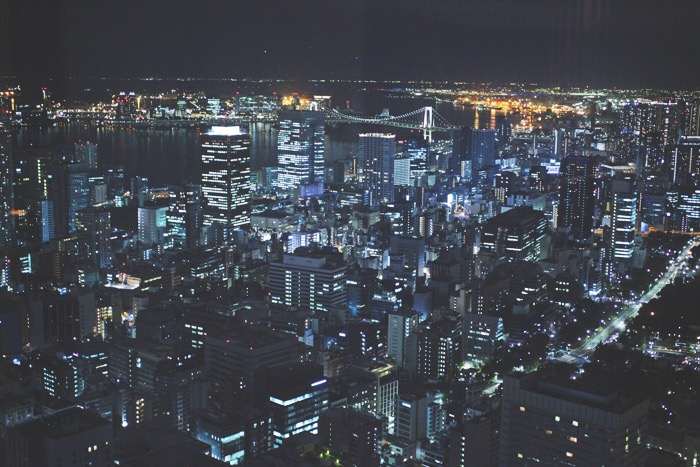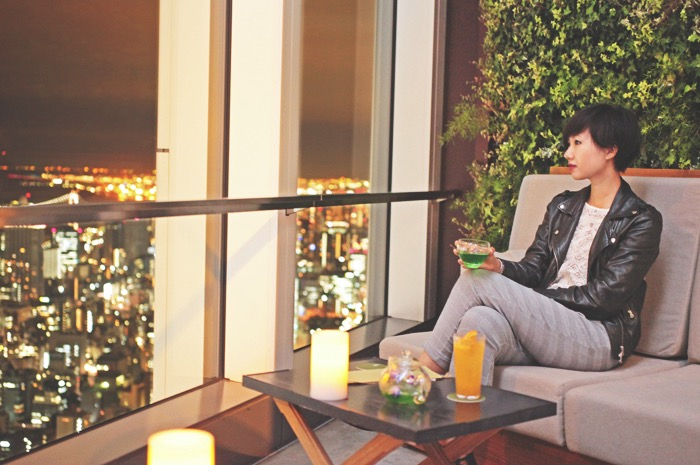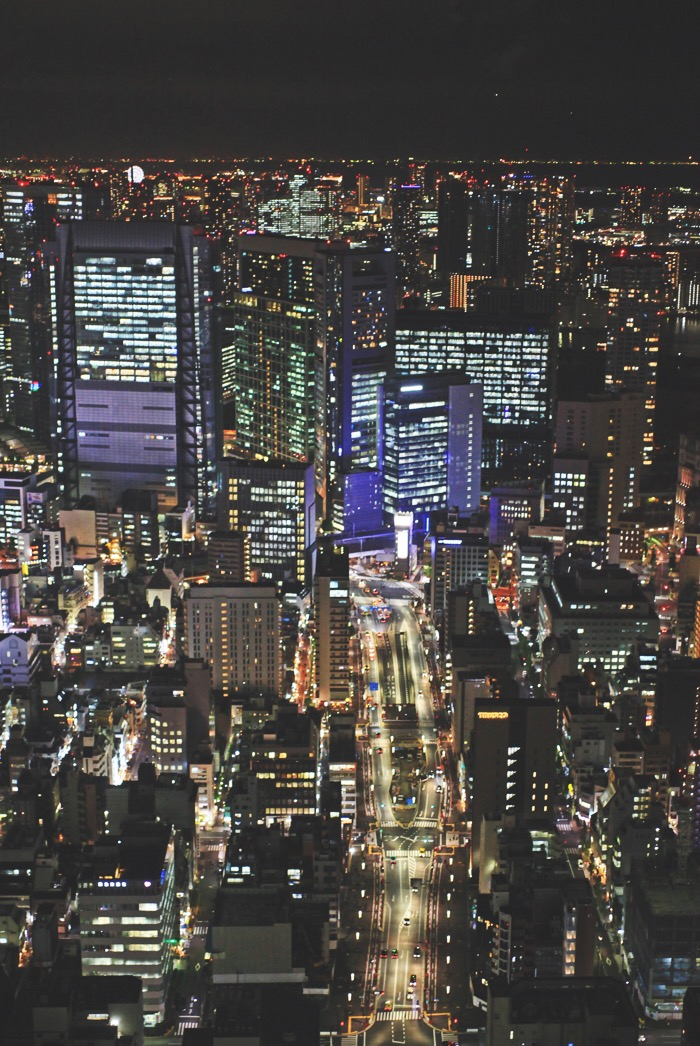 The bar is also accessible to anyone who is not a guest of the hotel. For those of you who enjoy great views and original cocktails, this place is for you if you're ever in Tokyo.
The Sushi
This restaurant wasn't on our program, but seeing as there was a free table as we passed by (the place has only 8 seats) and as we didn't really feel like going out … we thought it was a sign, and we didn't regret our choice (YOLO as they say … and it was our last day in Japan).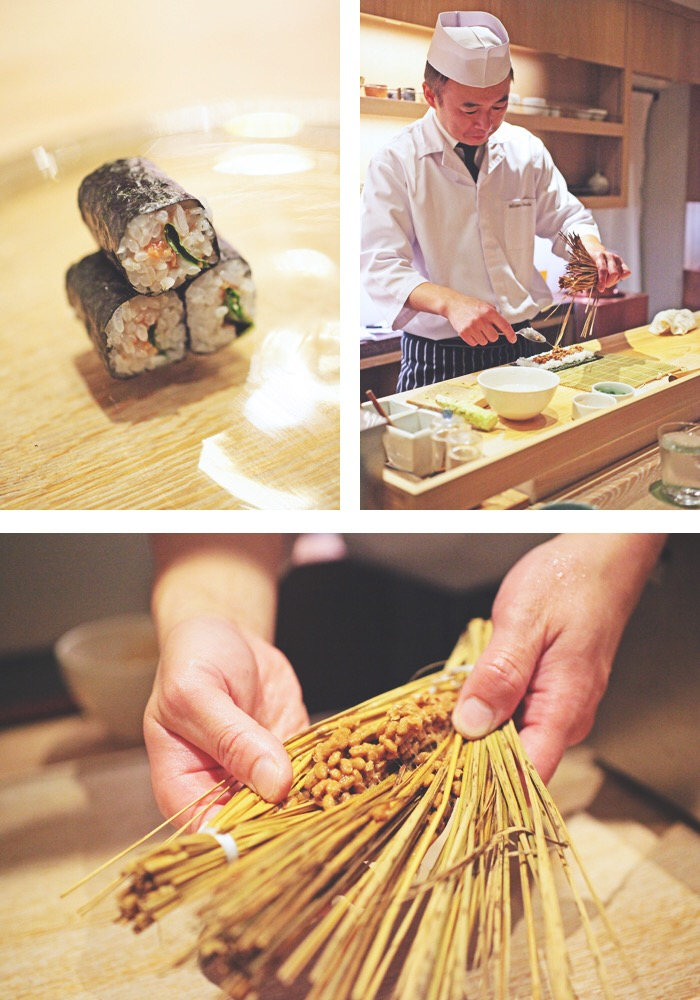 The "famous"(and special) natto
The prices are a bit steeper than in your classic sushi restaurant, but I do believe it's one of the best places I've ever been to.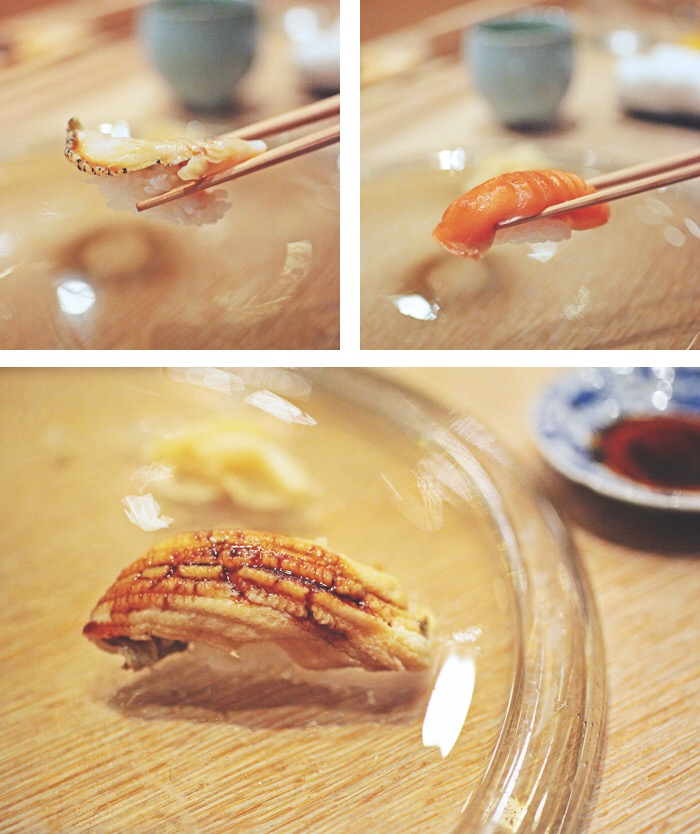 Unagi sushi (eel)
There is no set menu, you pick what you want on the menu, and Misato Masuda – the chef – will prepare what you want as you go along, sushi by sushi. We had a good connection with him (even if he didn't speak a word of english) but we still managed to communicate all through the meal, with lots of Mmmm or oiishii (delicious in japanese).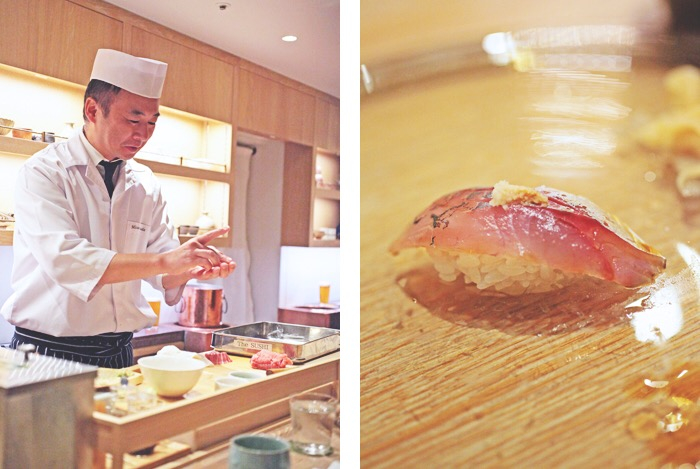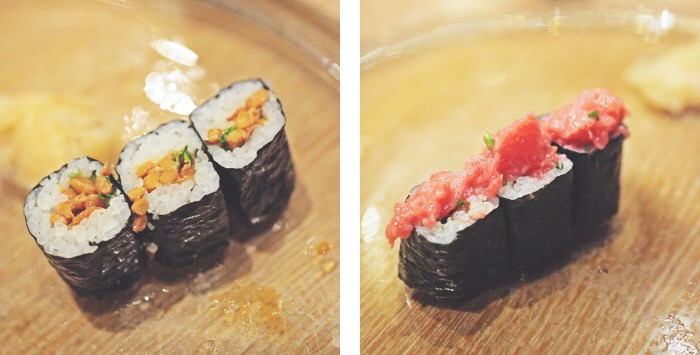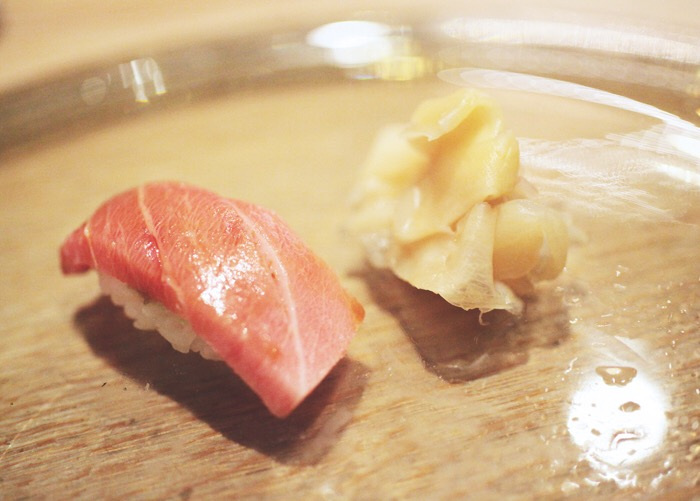 The amazing otoro sushi (fat tuna sushi)
From the otoro sushi to unagi, we even tried the natto maki, this very strange traditional japanese dish based on fermented soy. Everything was perfect.

Thank you Andaz !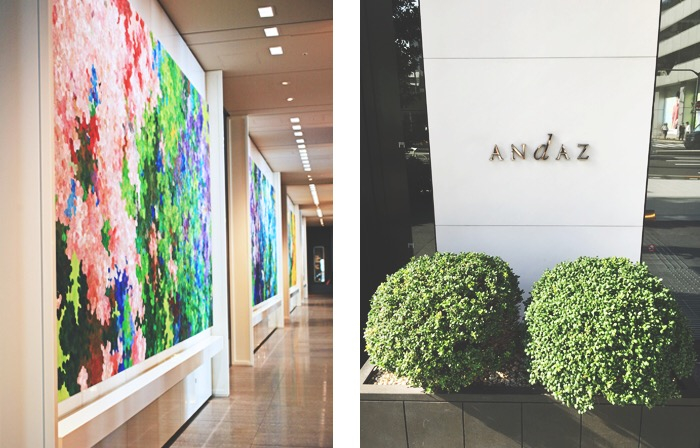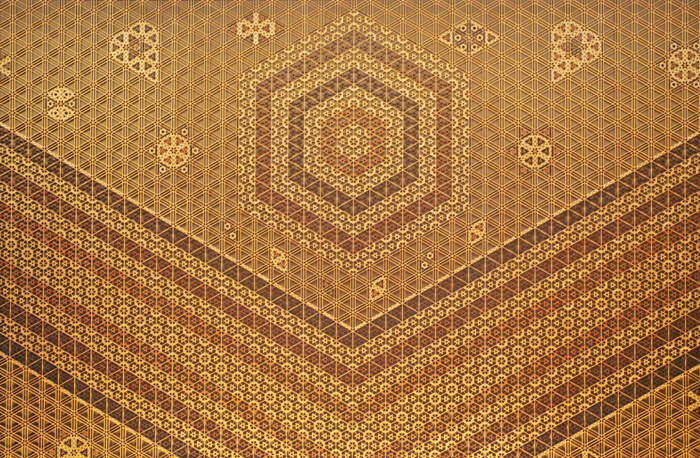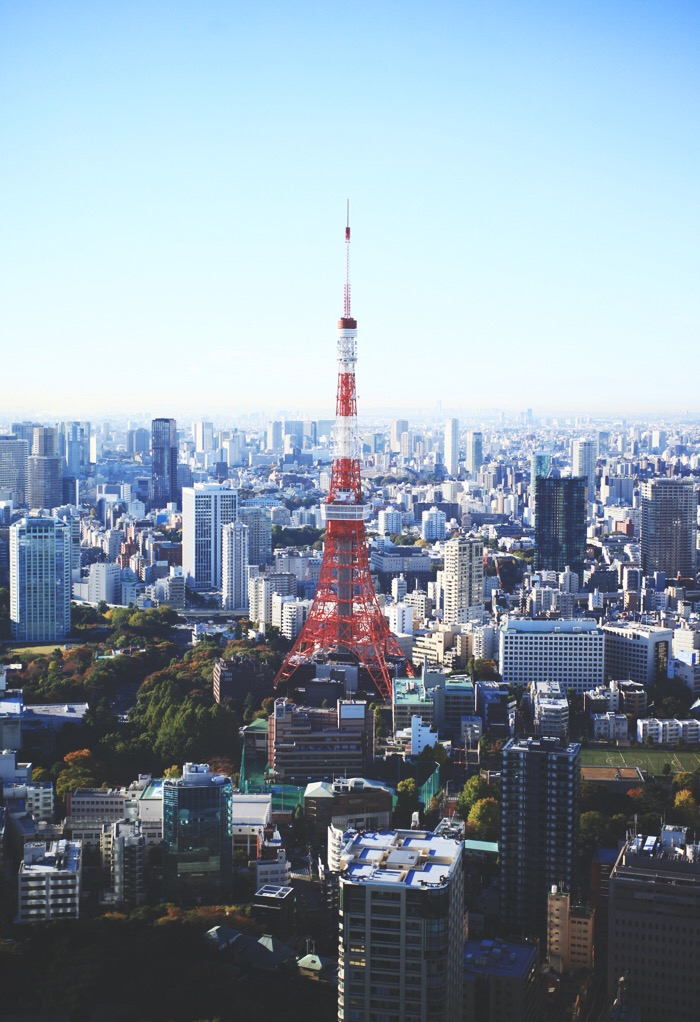 A great thanks to the Andaz Tokyo hotel team for taking such great care of us during our stay. "Arrive a visitor, depart a local" is what was written on our room's screen when we arrived, and there was no better way to describe what we felt as we said goodbye. (English translation by Marine)
Photos credit ©Tokyobanhbao except the Xmas tree pictures ©Andaz Tokyo