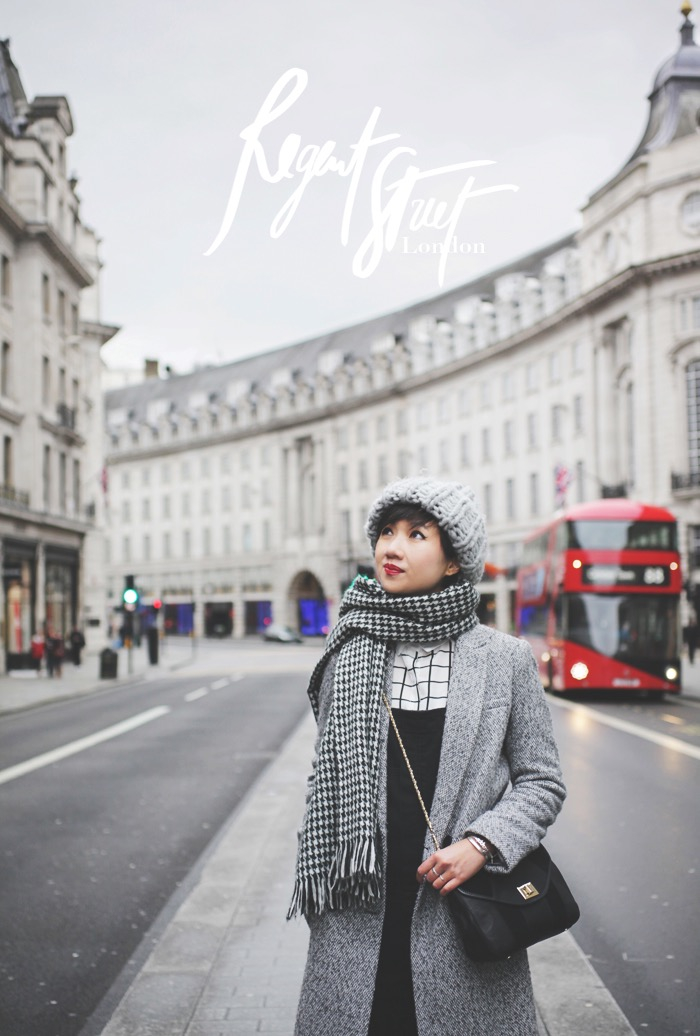 I'll admit … I didn't come to London to apply for a job at the Kingsman secret service agency, but I was invited by Regent Street to discover the reknown shopping area (well, who's to say I'm not an undercover spy?).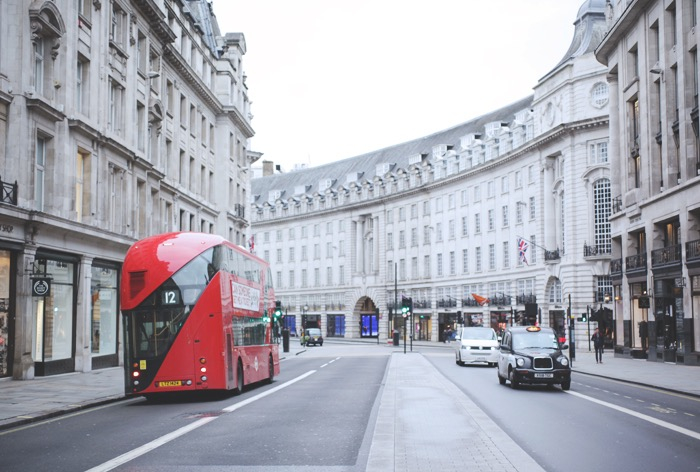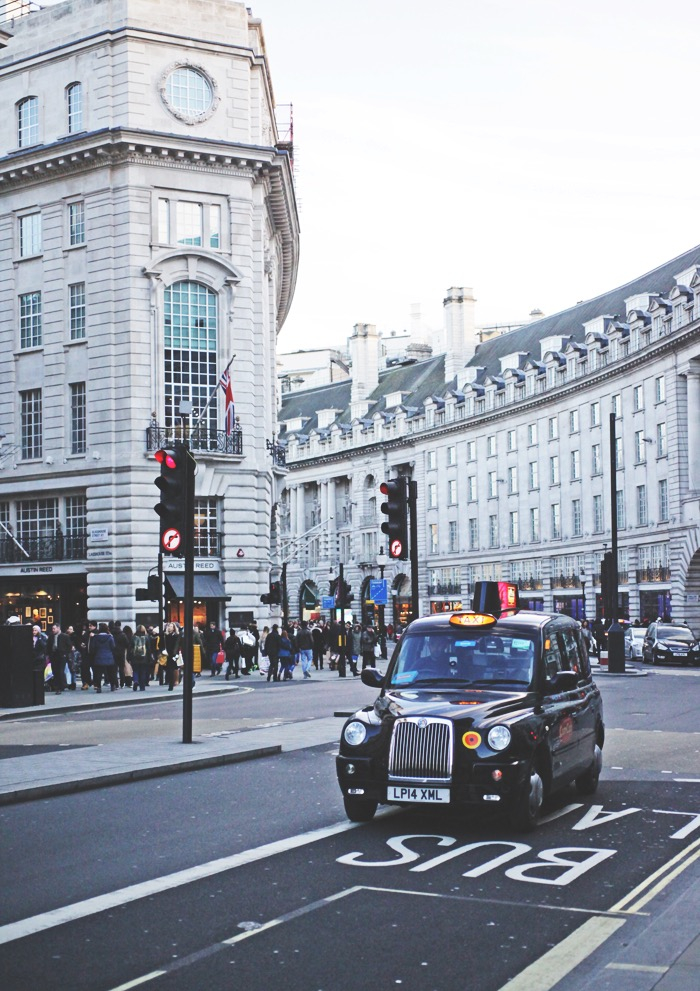 The program was pretty intense, with yummy and spectacular discoveries. Here's a little mix of what I saw in the street (and around).
Tea-time fanatics
SKETCH (9 Conduit Street)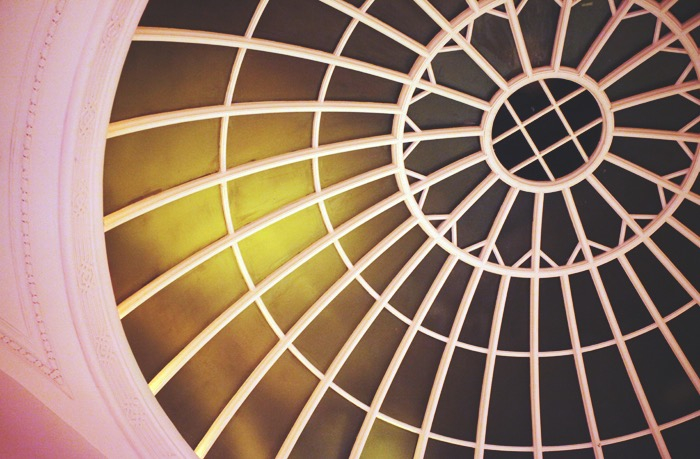 The weekend saw a daily teatime happen, and on friday it took place in Sketch, a pink candy tea room, one of the most instagrammed in London, where I had never been so far.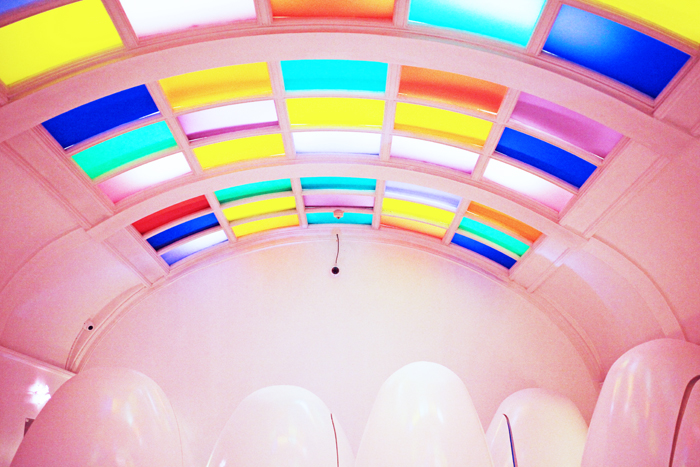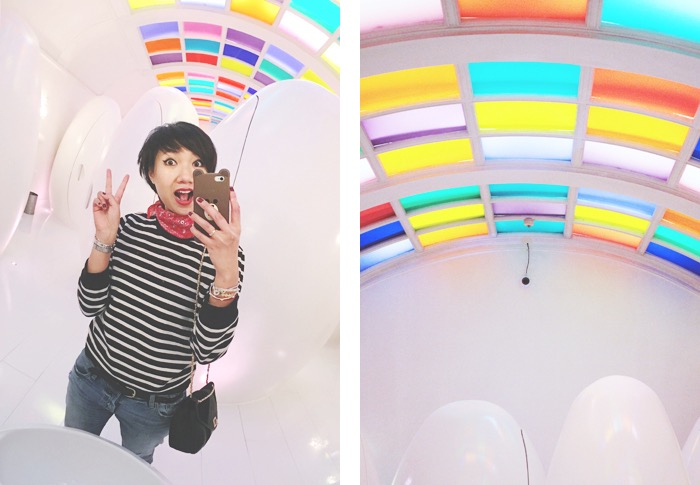 I had seen so many pictures of their bathroom on the net that I couldn't help myself but add to the collection – it's as unusual as it is clean :
You could almost have tea in it, with the little maid who is always around to clean up … (isn't that right Alix, *wink wink*)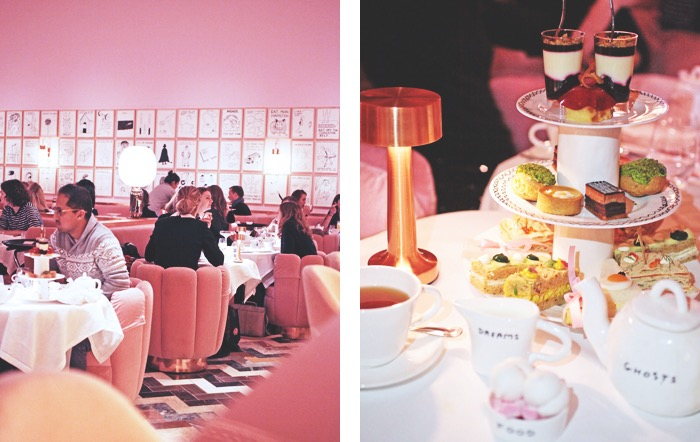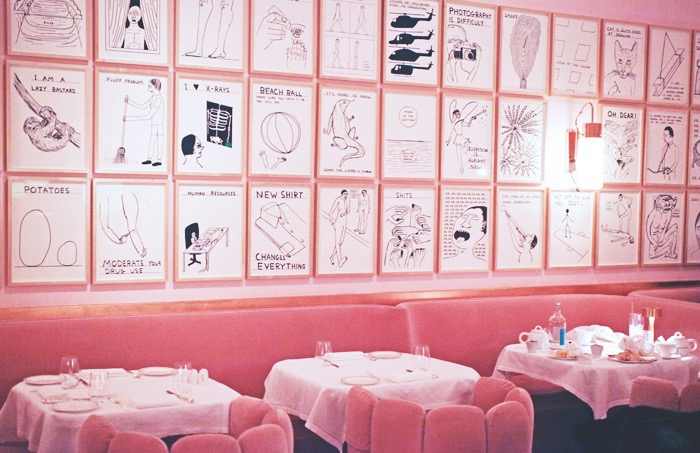 What about the tea in itself? It's a very cosy spot and humongous pastries/sandwich platter (for 2 people!) that you can refill as many times as you want (!).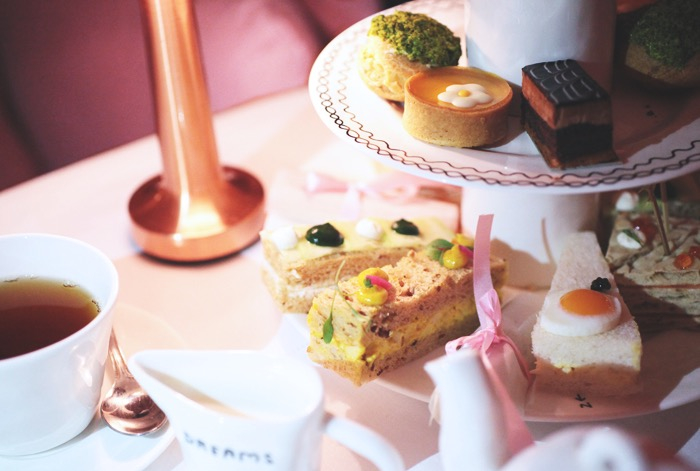 A bit too much mayonnaise for me, but with the pastries, I especially enjoyed the little lemon tarts, and the pistachio cream puffs.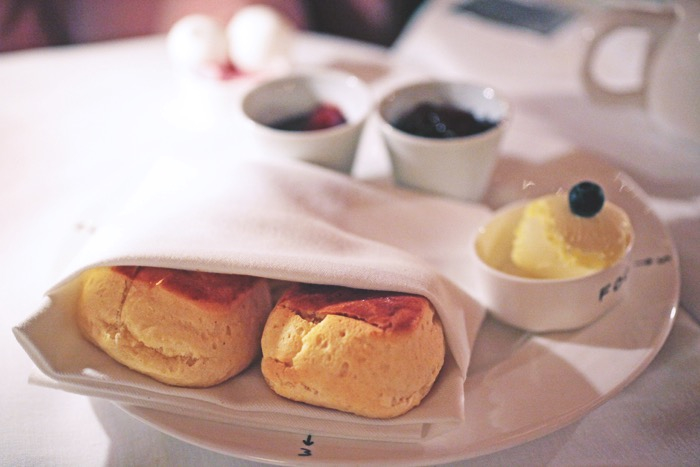 Then come the steamy scones in a towel. Perfect for a refreshing and delicious pause during the day.
THOMAS'S AT BURBERRY (Burberry, 5 Vigo Street)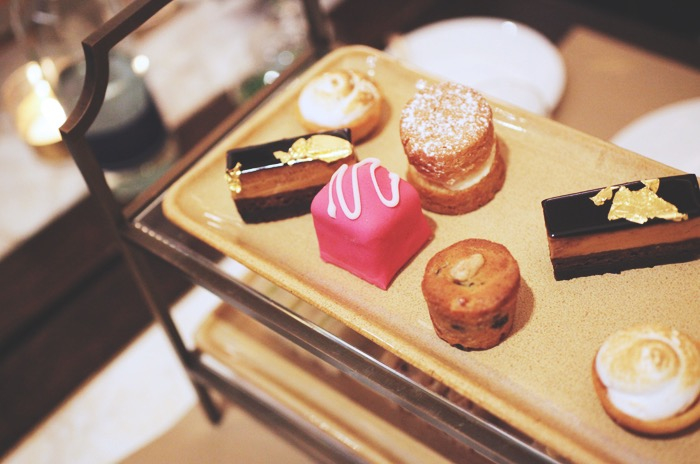 Another alternative a little bit further down the neighborhood. I didn't even know Burberry had it's own tea room!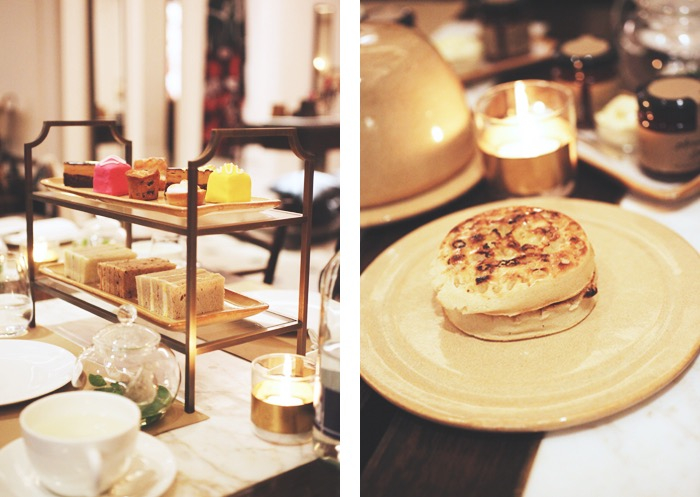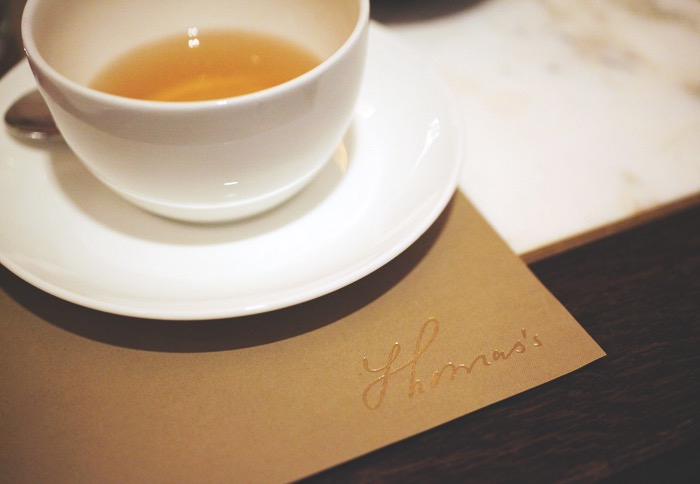 It's a very calm and enjoyable spot: you sip on your tea in Burberry's very "tartan" universe. Here also, a great – if a tad less refined – pastry and sandwich tray.
I'd recommend to go for the scones or the crumpets (the latter were perfectly toasted : with a hint of cream and jam they were just perfect … careful not to stain your trench! (=yes, I'm totally showing off my trench)
Cocktail masterclass at Heddon Street Kitchen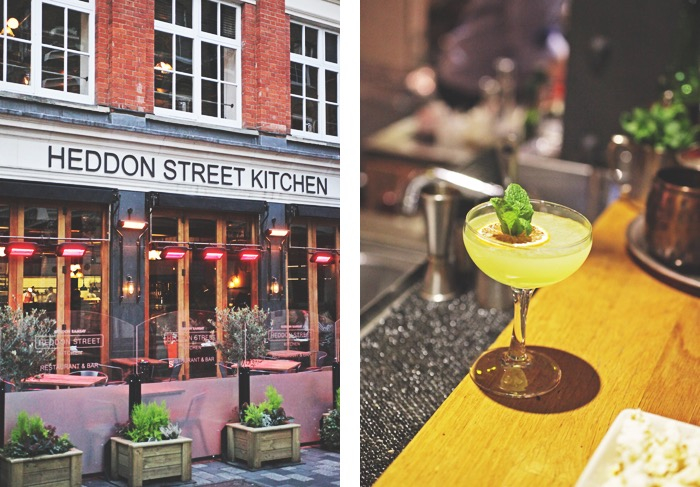 Heddon Street Kitchen (3-9 Heddon Street) was also a great discovery.It belongs to the famous Gordon Ramsay.
I attended a cocktail class. For my part, I asked for a non-alcoholic cocktail recipe (knowing that I can tolerate just about one glass of cider … and maybe not even that).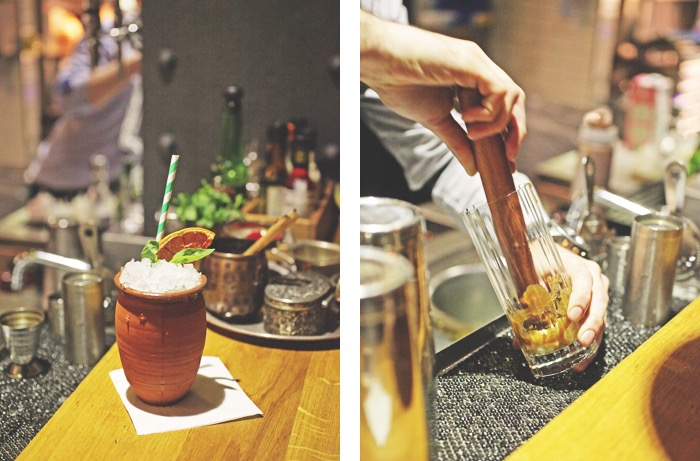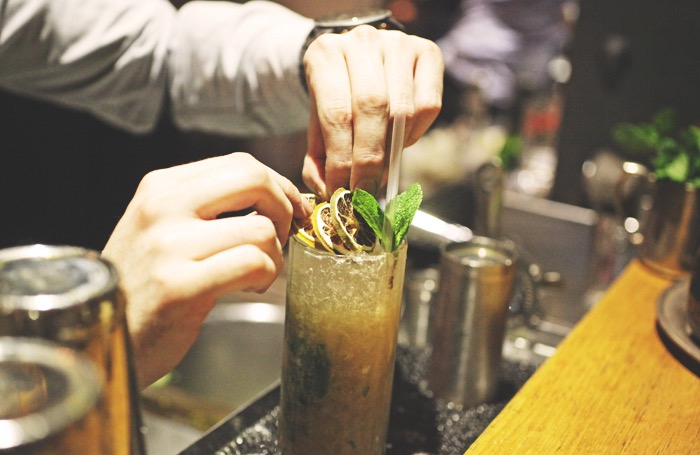 Challenge accepted for the barman who made me a virgin mojito with a twist: caramel, banana, apple juice, mint and soda: refreshing and good!
Restaurants of the world

FRESCOBALDI (15 New Burlington Place)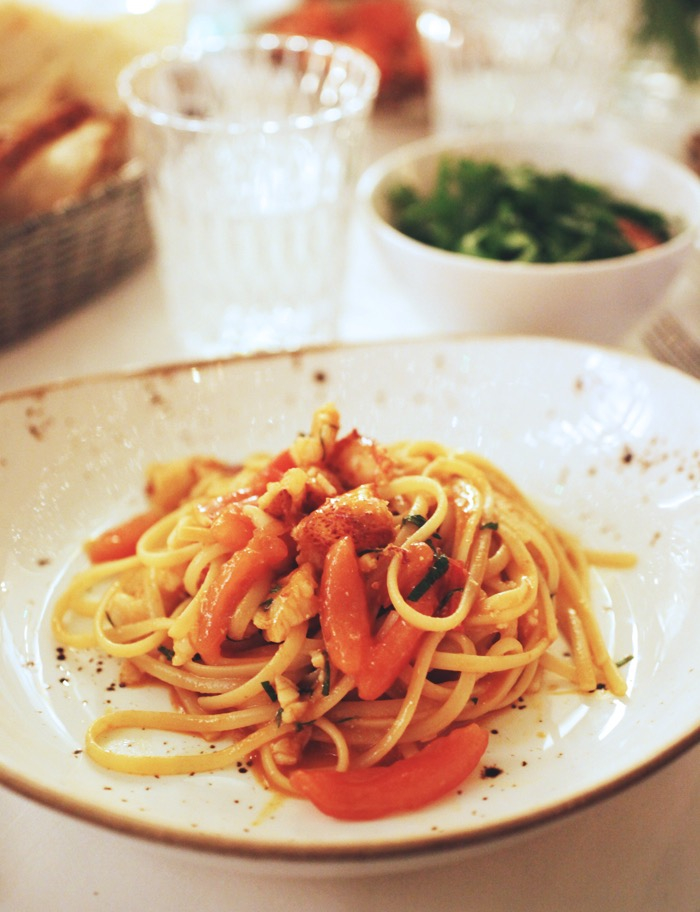 Lobster and chili Linguini

A very good italian restaurant, where I enjoyed a sea bass carpaccio and spiced lobster linguini.
They offer a very warm welcome. London and Toscany are actually not that far apart!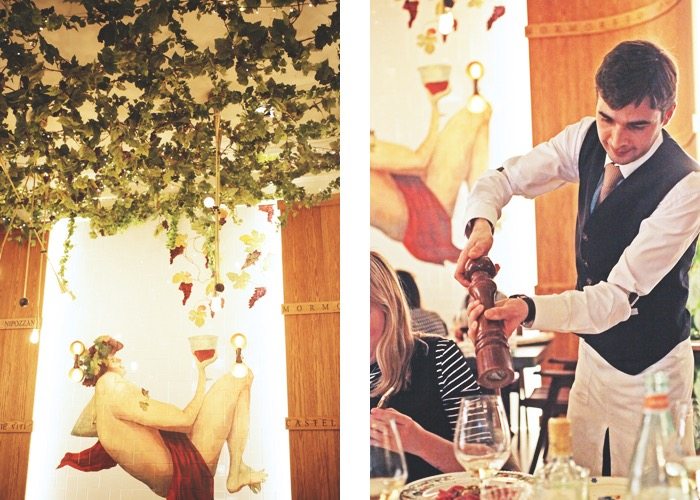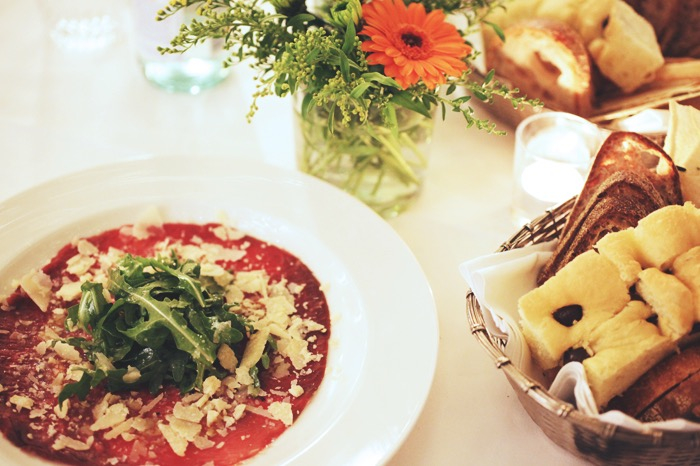 Beef Carpaccio, rocket, parmesan
Tuna tartar with red onions, olive Taggiasche and chili

AQUA KYOTO (5th Floor, 240 Regent St)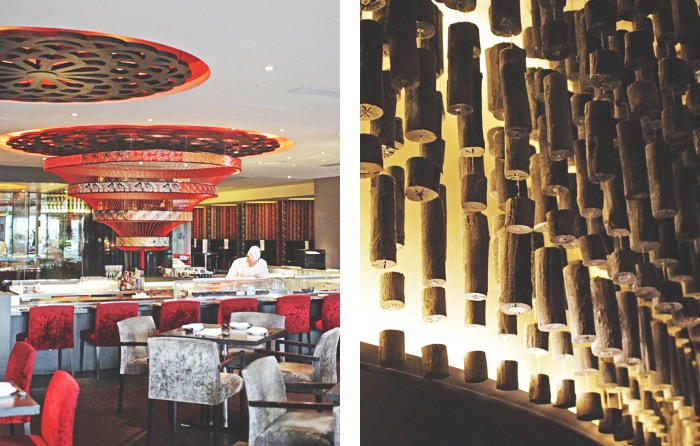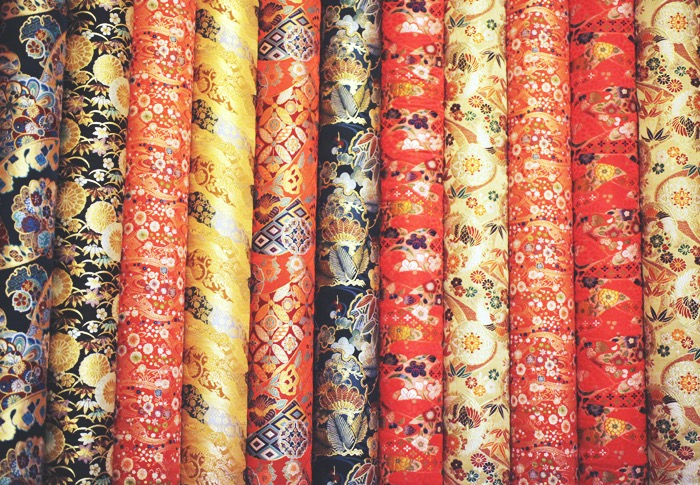 Not a great fan of concept-restaurants in general (I prefer authenticity in… authentic restaurants) I did however enjoy the creativity and quality of the meals here.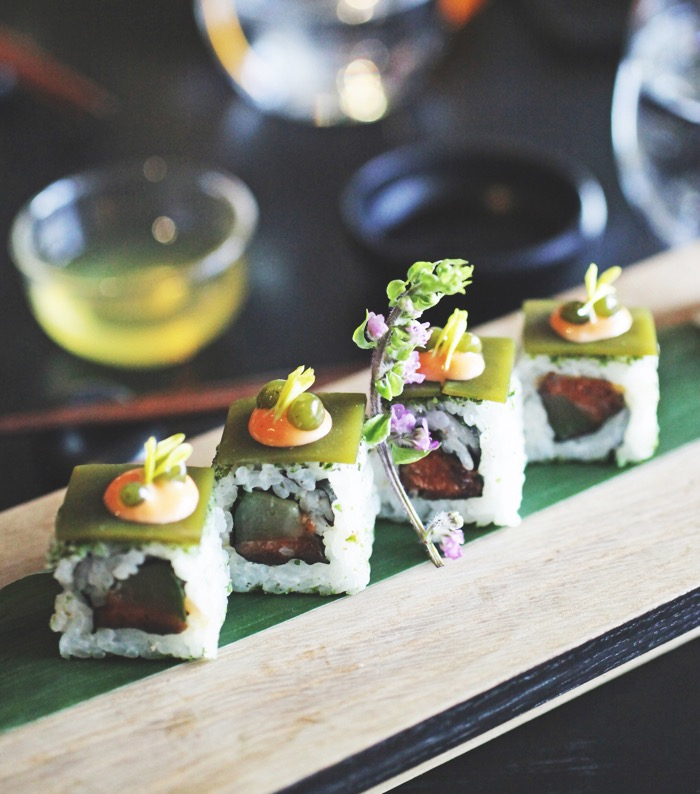 matcha Maki, cucumber, spicy tuna & green tea caviar

The idea (in the "tea-infused" menu) is to make a whole course with dishes based on different kinds of tea. Here are, in no particular order, some of the dishes that were served at my table.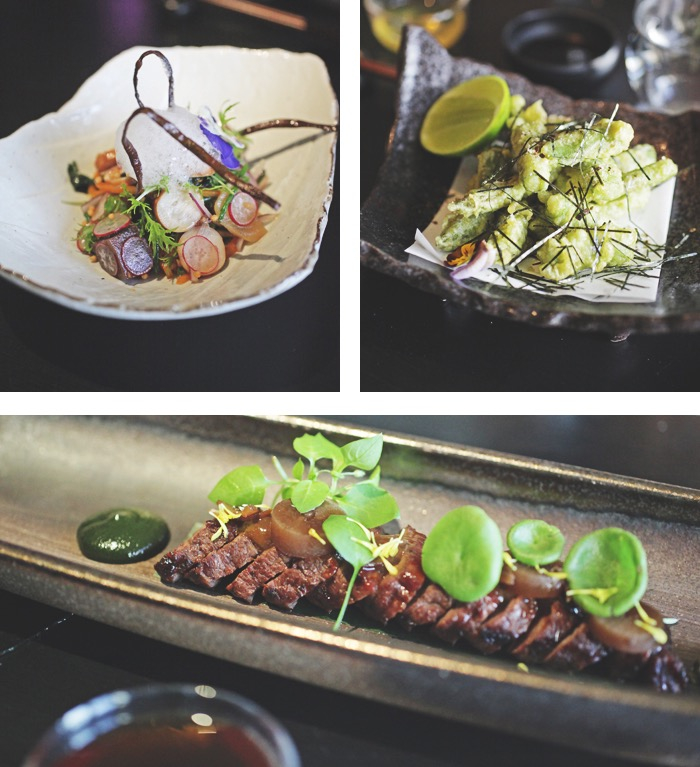 Octopus salad and its yuzu foam, Asparagus tempuras with Sencha tea &  Wagyu beef Teriyaki sauce and Daikon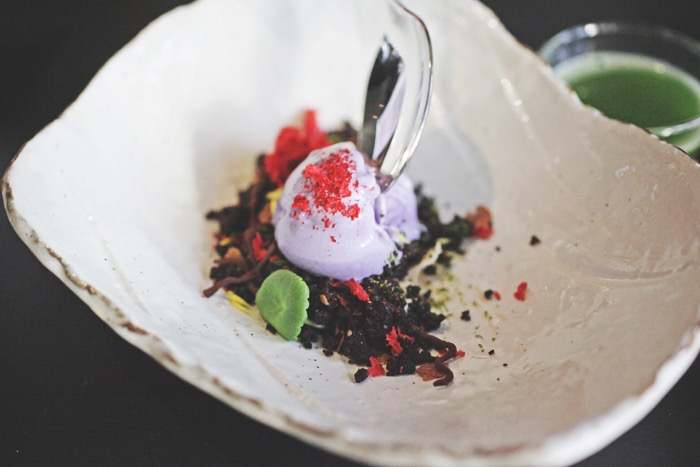 Bergamot tea Panna cotta,  Green tea crumble and violet ice cream
Heavenly sleep at Langham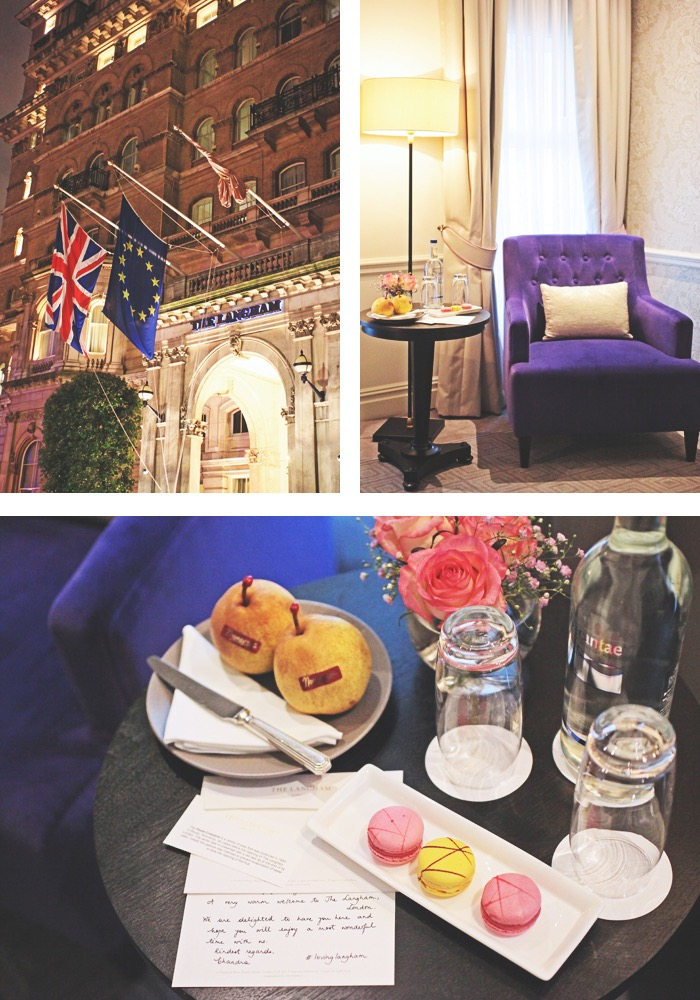 I was lucky to be staying in the exceptional place that is Langham Hotel.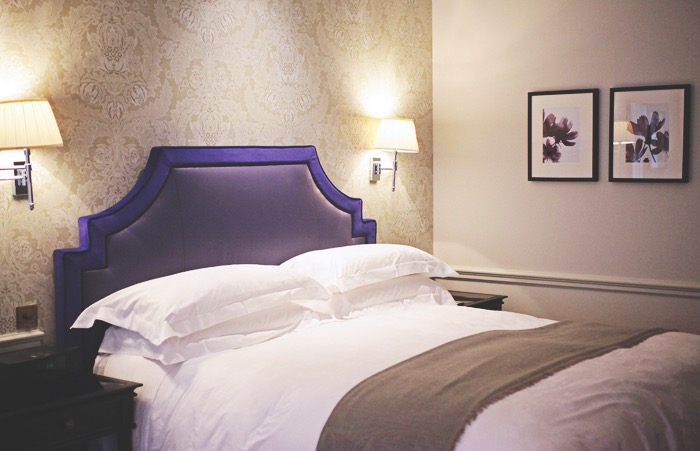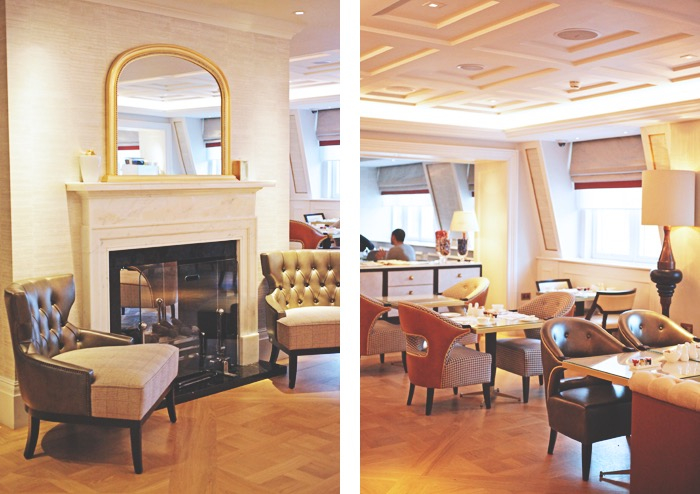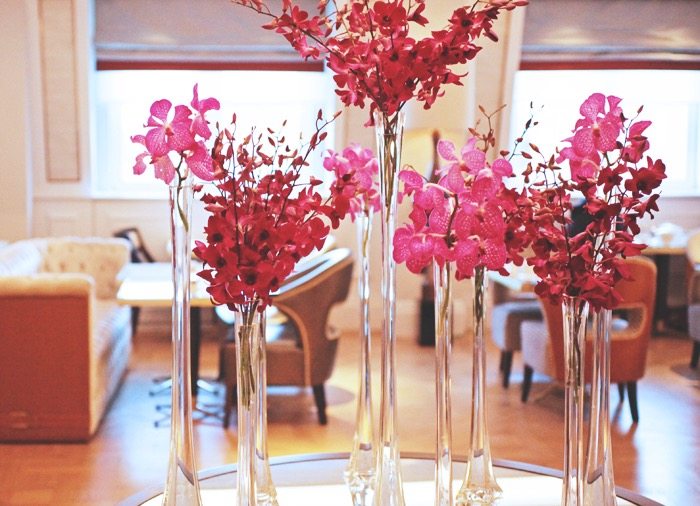 Ideally located on top of Regent Street, with a very caring welcome, a complete and delicious savory and sweet breakfast (the honey in it's honeycombs! the scrambled eggs! the pastries!). I'm fully aware of how lucky I am.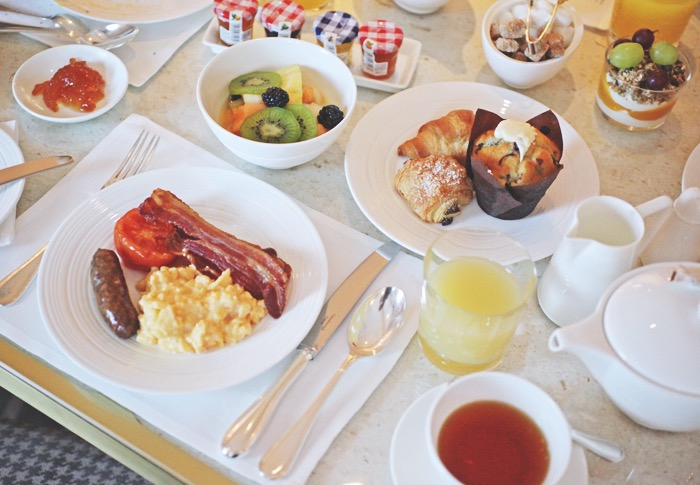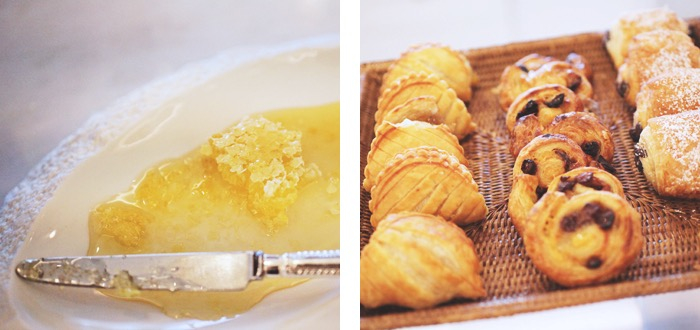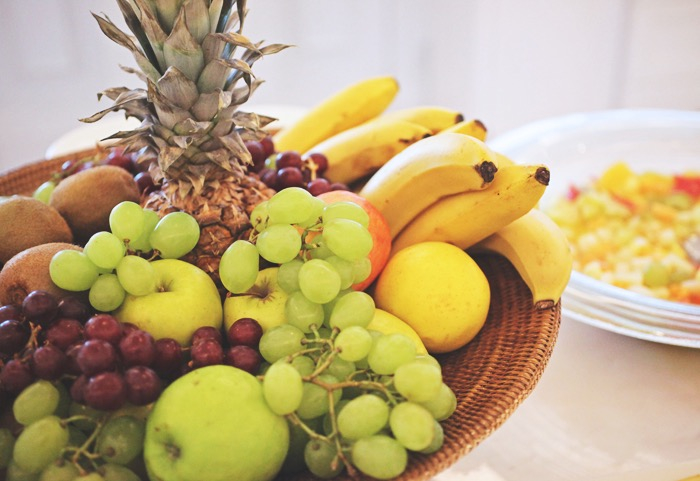 I even found the time to go swim in the Spa Chuan's pool, in order to compensate for the (too) many teatimes (40mn in the pool is what, 1 scone? half of it you say? 1 fourth??)
Lumière London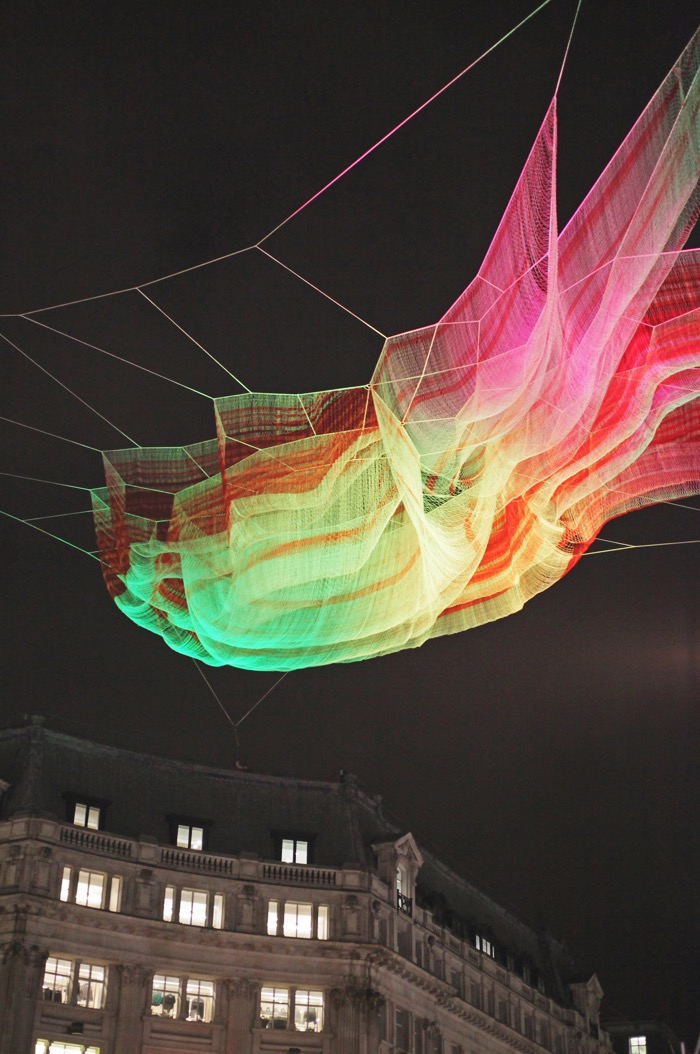 "1.8 London" by Janet Echelman
We got to enjoy the London Lumière festival that weekend, more specifically located on Regent Street (but also on Trafalgar Square or King's Cross).
Many artists (Janet Echelman, Groupe LAPS, Novak…) were implicated in the creations that illuminated the city.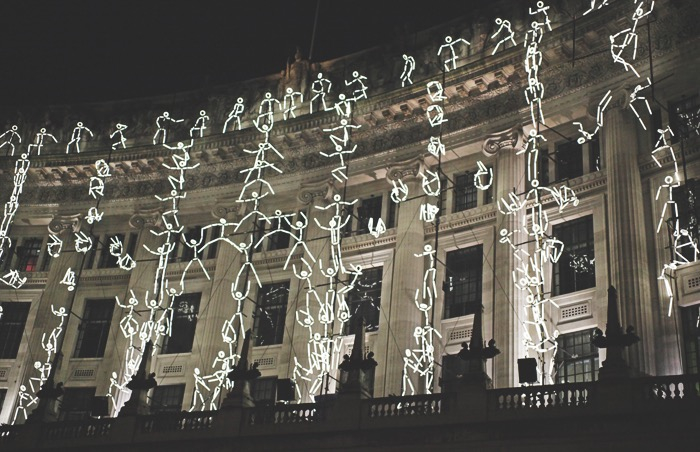 "Keyframes" by Groupe LAPS
Regent Street was closed to traffic after nightfall, which allowed an enthusiastic crowd to move about more freely. Truly magical.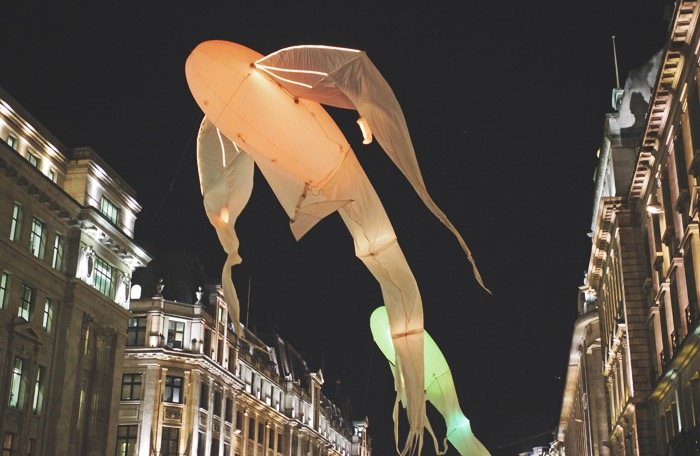 "Luminéoles" by Porté par le Vent
Thank you Regent Street !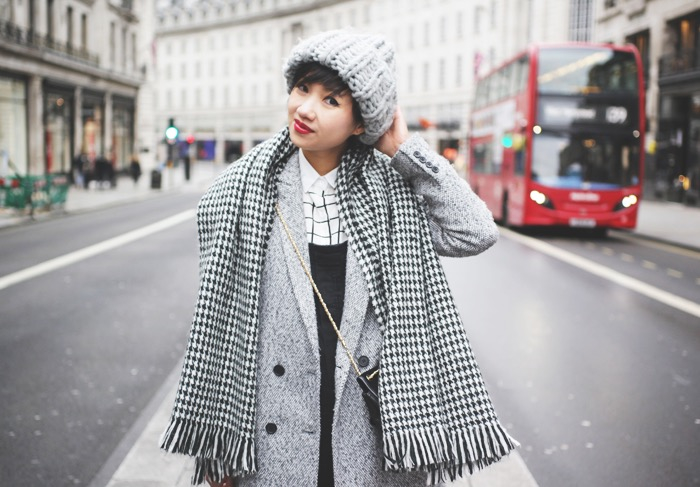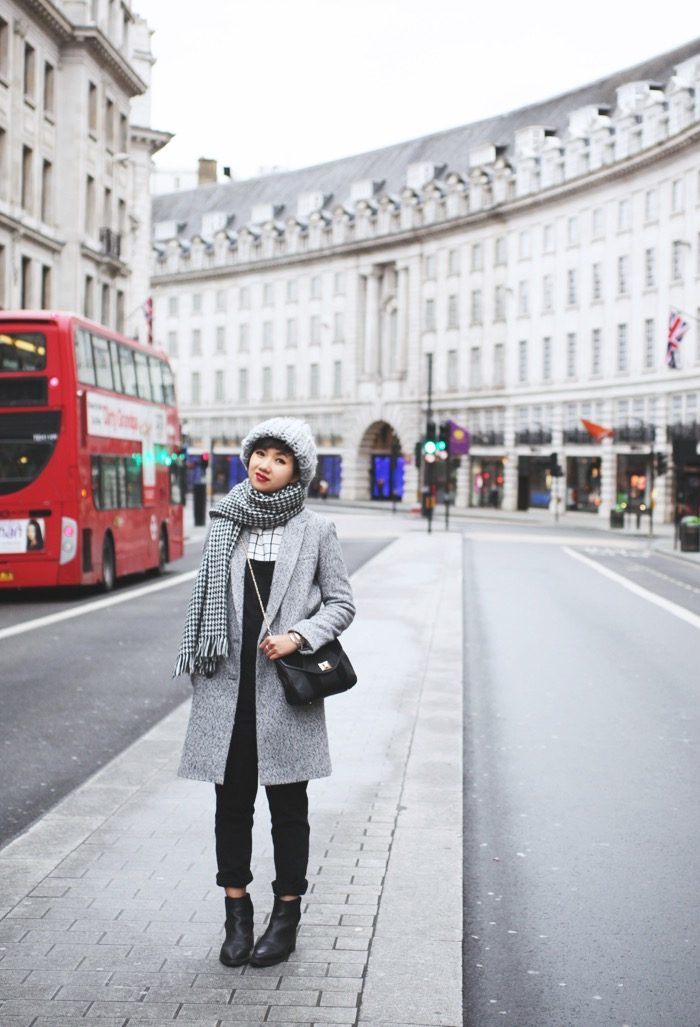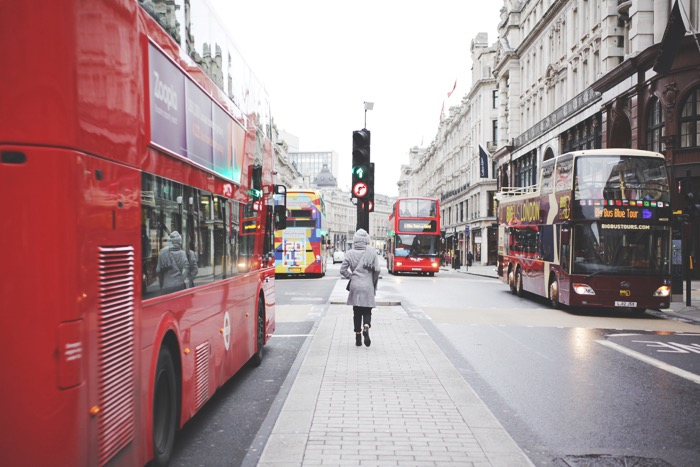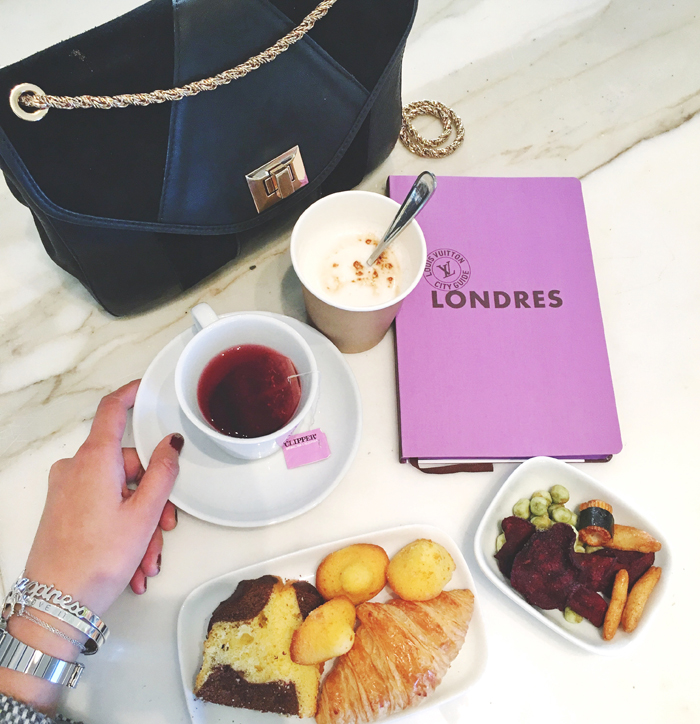 Thanks for Regent Street, Eurostar, Chelsea and Sophie for inviting me to partake in this dreamy London weekend, and for allowing me to practice my english ("My Kingsman tailor is rich !"). I was truly spoiled !!