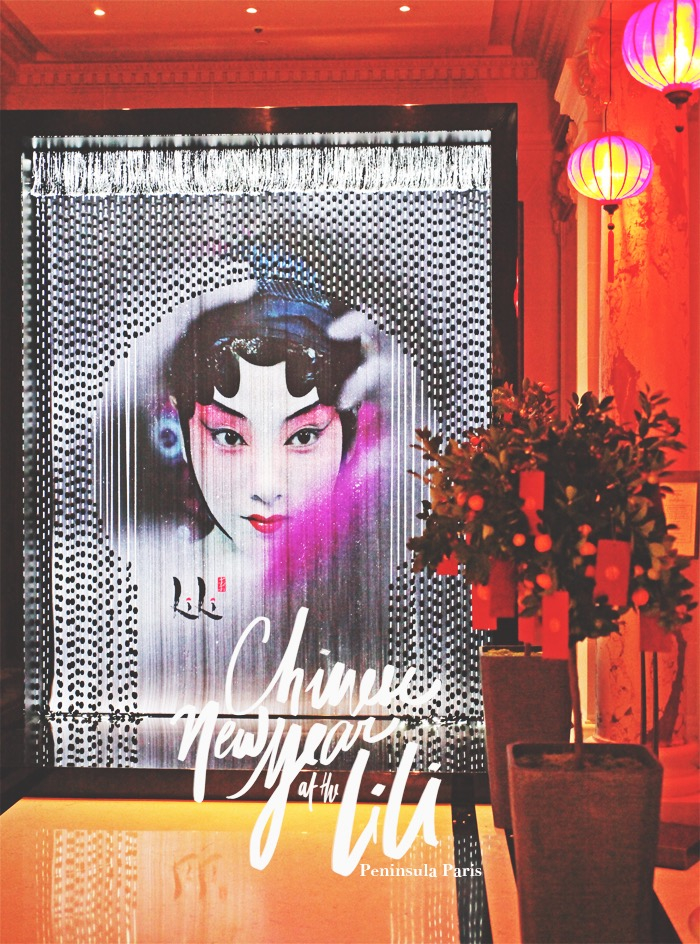 Sorry if your head is starting to spin from hearing about Japan, then the Vietnamese new year with the family, and now Chinese new year at the Lili. That's fifty shades of yellow right there !
Today is about the 6 course Chinese New Year meal served by the Lili restaurant at the Peninsula Paris Hotel. I got to try it out right as the year of the monkey began.
Even if I had to let the year of the goat go, I have to admit this new year started out pretty well with this prestigious invitation, in the restaurant headed by Chef Tang Chi Keung.
A Chinese Opera decor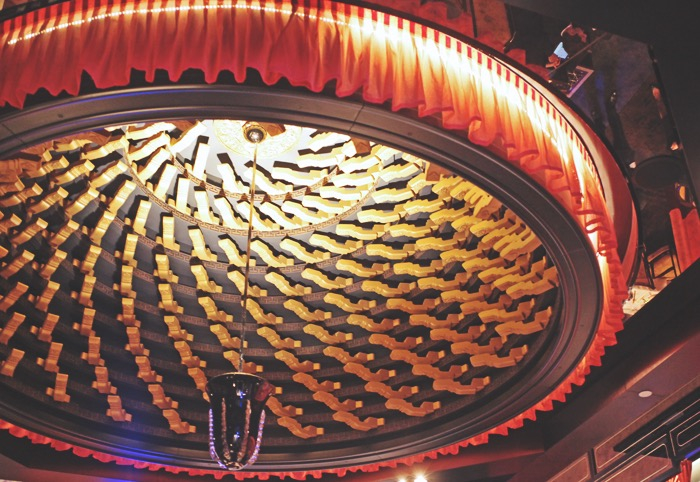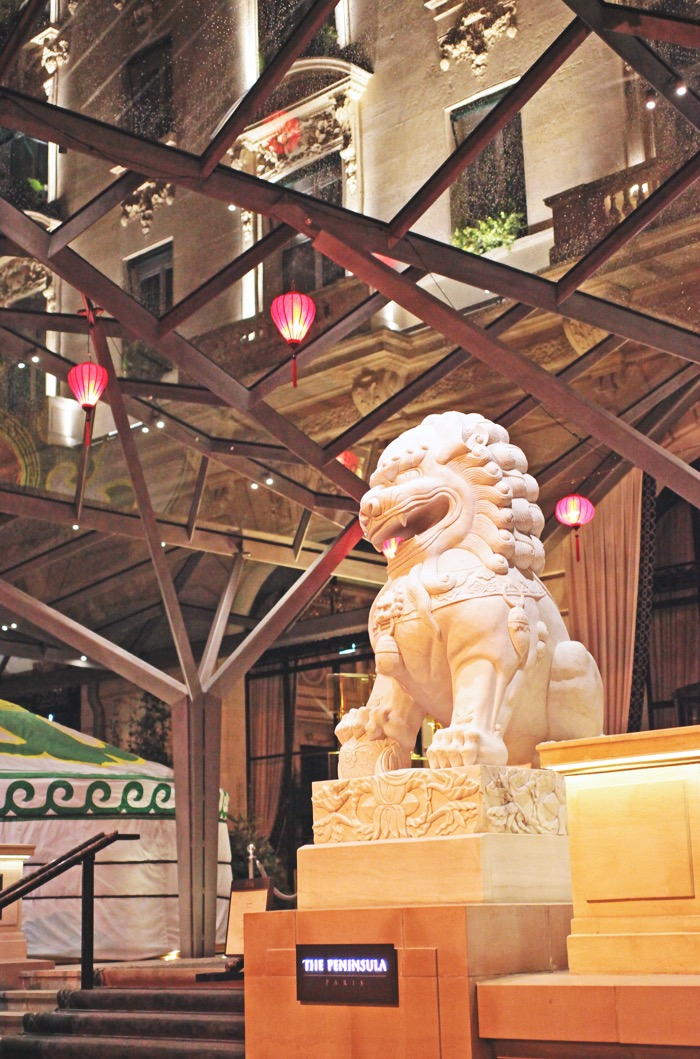 I had never set foot inside the Paris Peninsula Hotel: I got to admire the setting a bit before heading to the cantonese gastronomic restaurant Lili, a tribute to a famous chinese opera singer.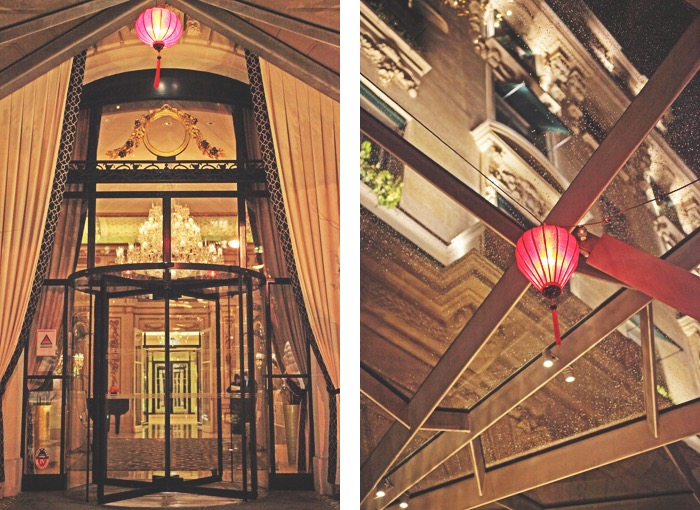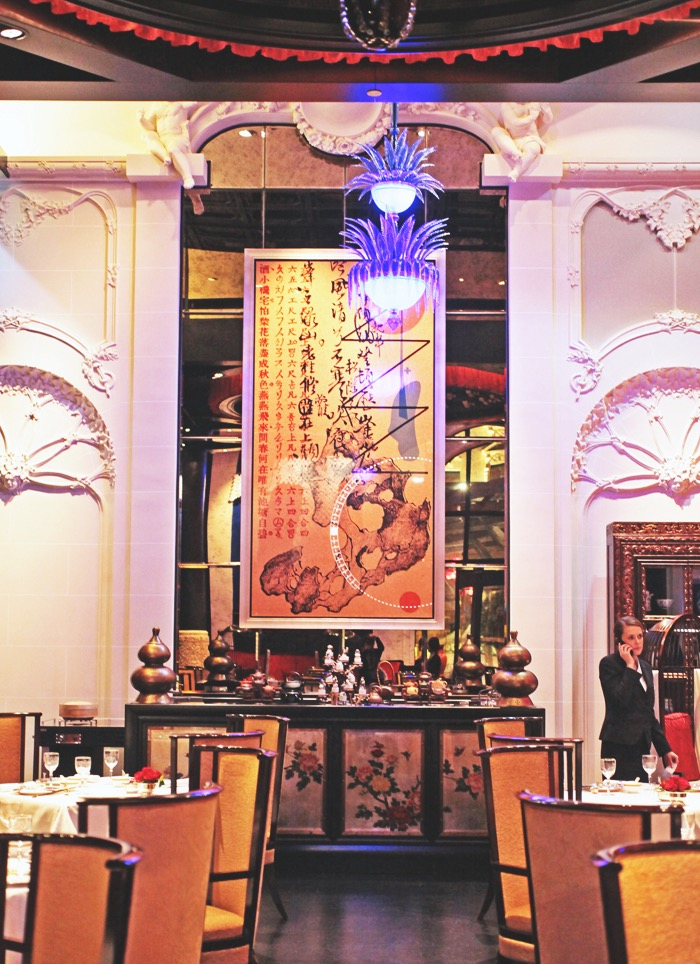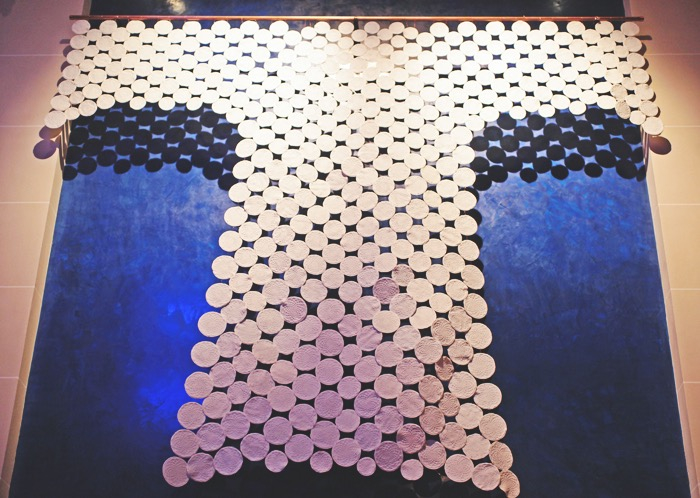 My knowledge of chinese food is pretty much limited to my incursions in the 13th arrondissement. I don't know much about the subtleties of this gastronomy.
I'd say I know more about vietnamese or japanese cuisine, but you know me, I'm always eager to learn!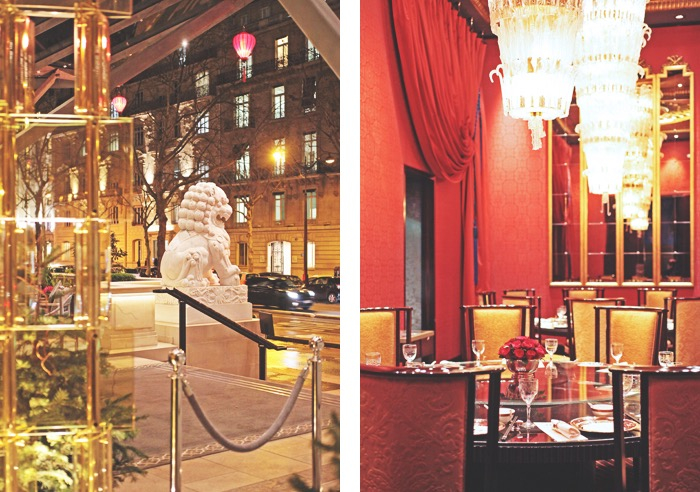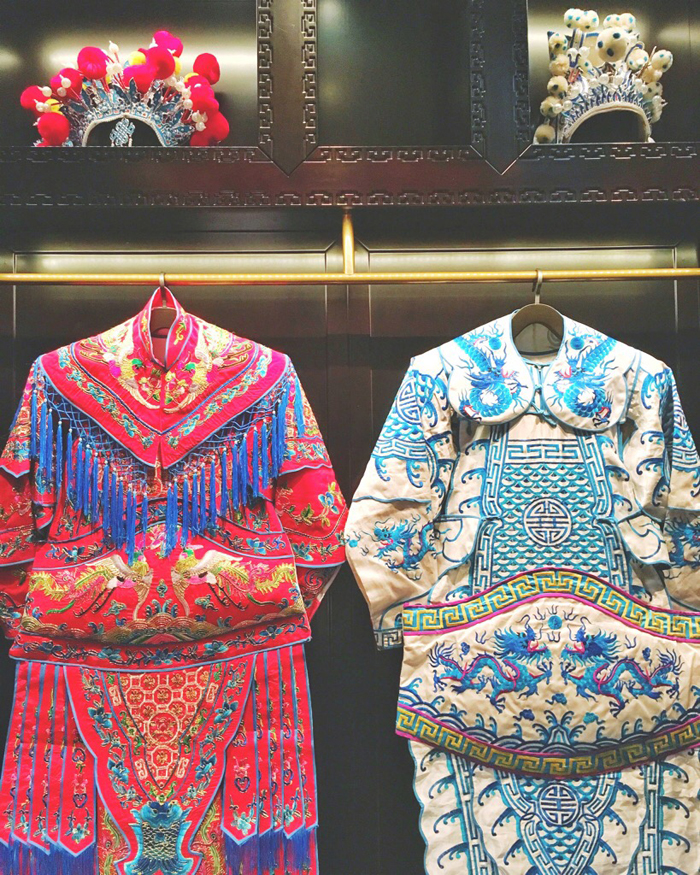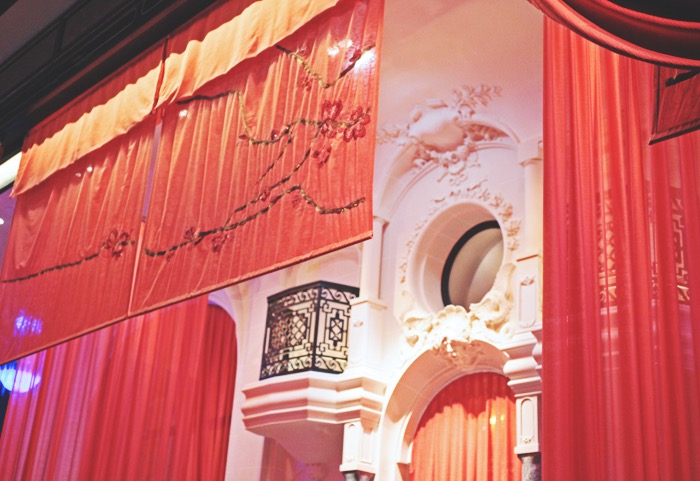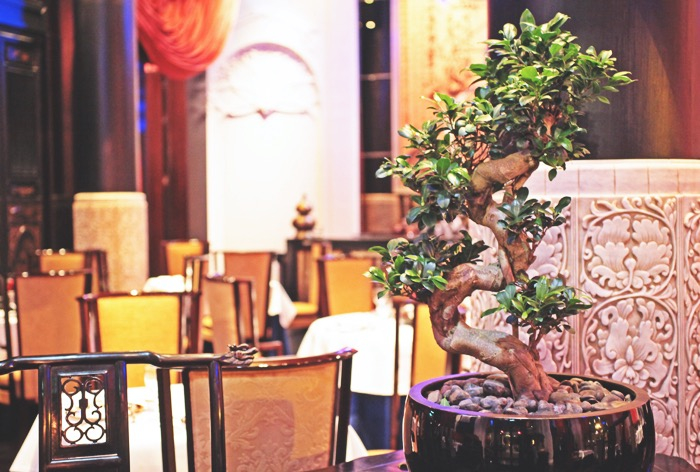 In this exceptional place, everything is grandiose: a gigantic portrait of Lili, the embroideries on the opera costumes proudly displayed on the wall, the Murano glass chandeliers, the red drapes. Detail is of importance here, as attest these chinese-boat shaped chopstick rests.
Not really my decor style (pretty far from the sober scandinavian design!) but once inside, it's like traveling to some faraway place !
The Chef's table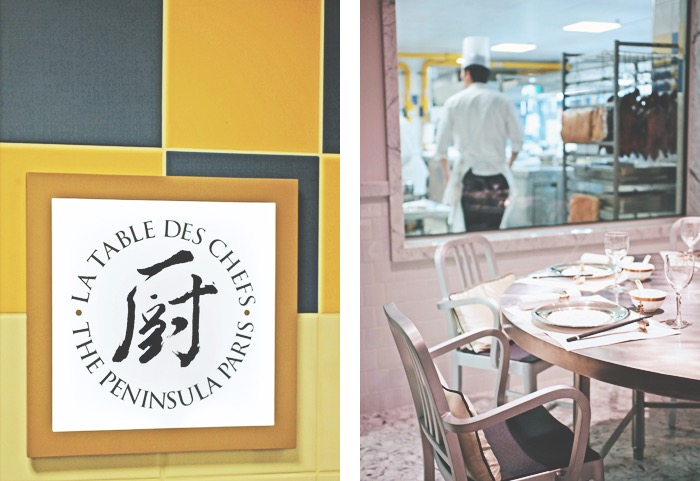 Keeping an eye at the backstage !
For those of you who follow St Thomas (who only believe – and only eat – what they see), you can choose to book a private table, separated from the establishment's kitchen by a porthole.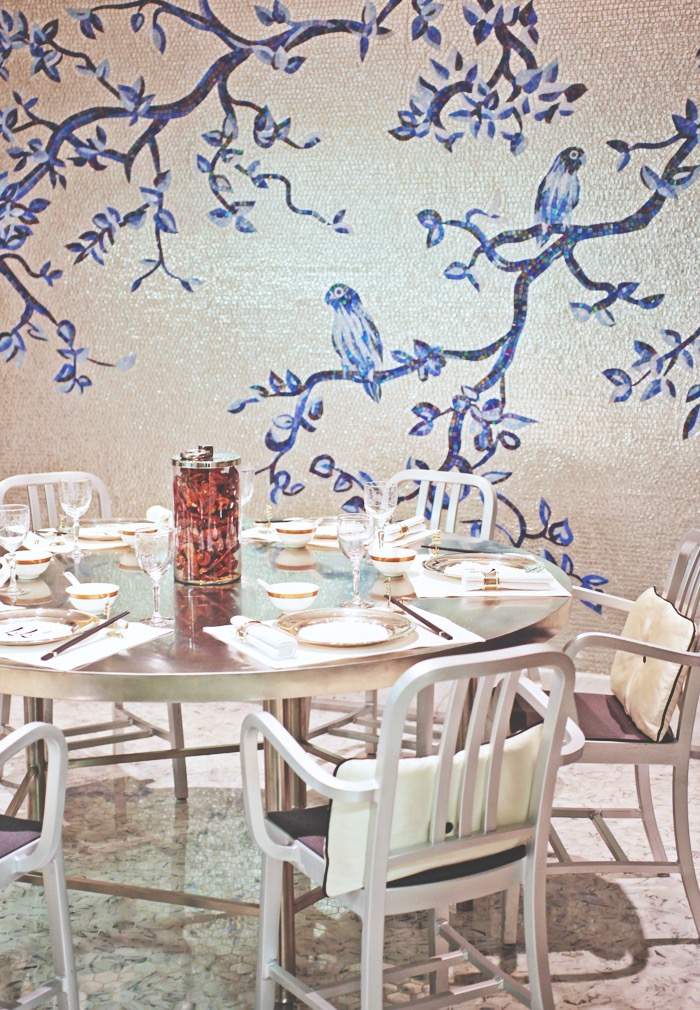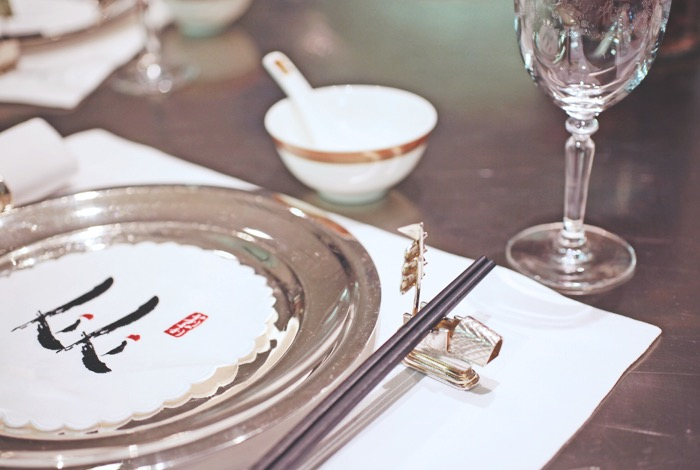 You can follow the Chef as he lovingly prepares the Beijing Duck or calls his help in order when the dim sum aren't correctly folded (never happens of course). I find the main room to be more cosy and romantic, but why not?
6 course meal (and bonuses)
Once we're settled in, here comes the first course: a selection of 3 dim sums.
The selection of  3 dims sums
You can feel how refined they are at the first bite. Blue lobster and truffle, spinach-shrimp and veggies-mushrooms. Delicious.
A waiter informs us that we'll be brought "bonus" courses to get a better idea of the restaurant's variety. I can't say no: "yes, yes, show me how diverse your cuisine is!" cries my stomach.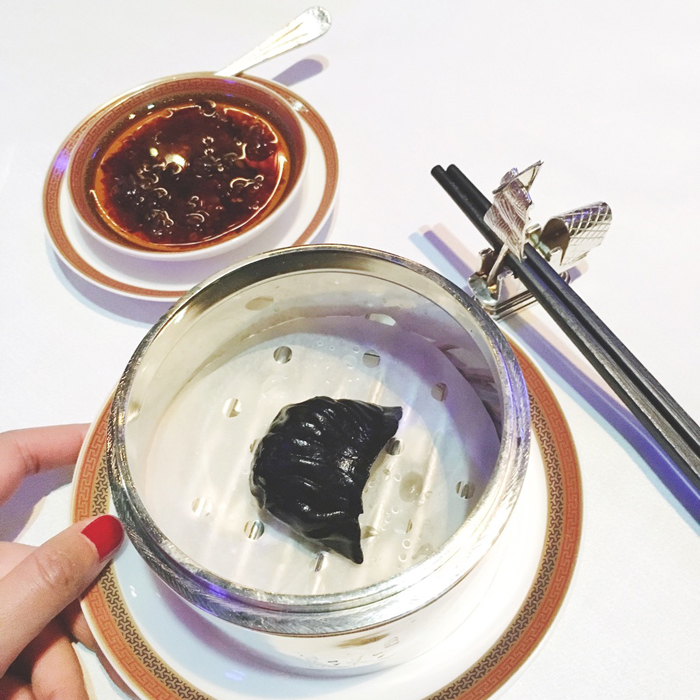 Black squid ink ravioli

A black squid ink ravioli as a bonus : as refined as the other 3, but as with italian pasta, squid ink is more a visual than a tastebud effect. It's still enjoyable.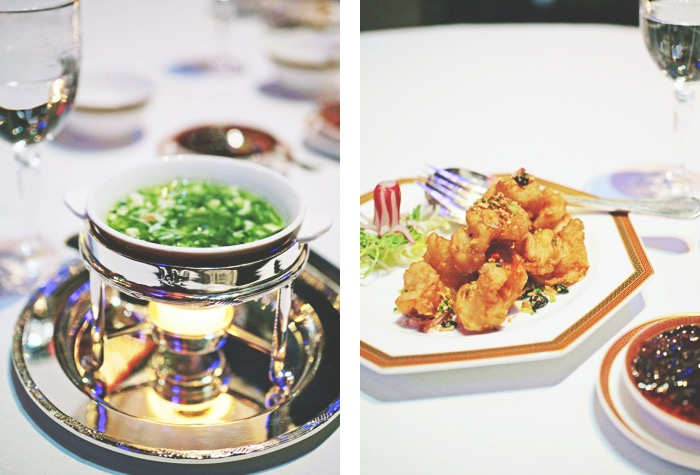 Tofu and crab soup and Bi Feng tang Shrimp fritter

Then comes the tofu and crab soup, with a perfect consistence, and another bonus dish (my personal fave): the Bi Feng Tan shrimp fritter.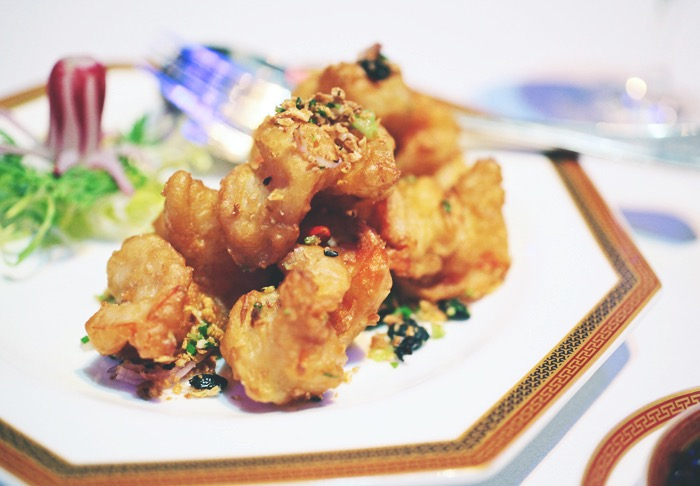 Crispy and spicy Bi Feng Tang shrimp fritter

It's crispy and spicy and I'm asking for more (not really though, we're at the Peninsula, I'm trying to have manners).
The menu goes on with the steam baked turbot with a soy and ginger sauce.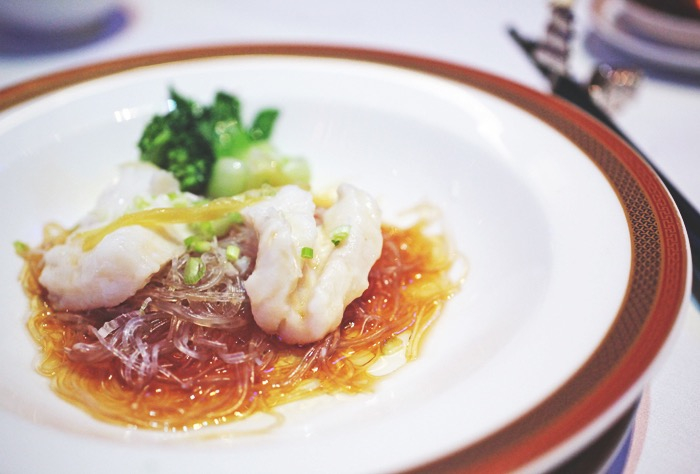 Steam baked turbot with a soy and ginger sauce
The wagyu beef with veggies and the Chef's sauce (that's when the private table can come in handy : you can try to steal the Chef's secrets).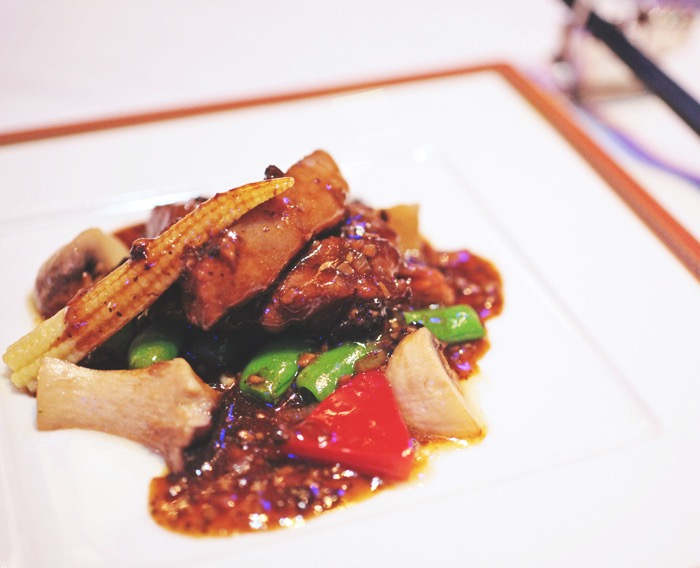 Wagyu beef with veggies and the Chef's sauce
The beef is as good as the one I had had in Tokyo.
The meal ends with caviar braised longevity noodles.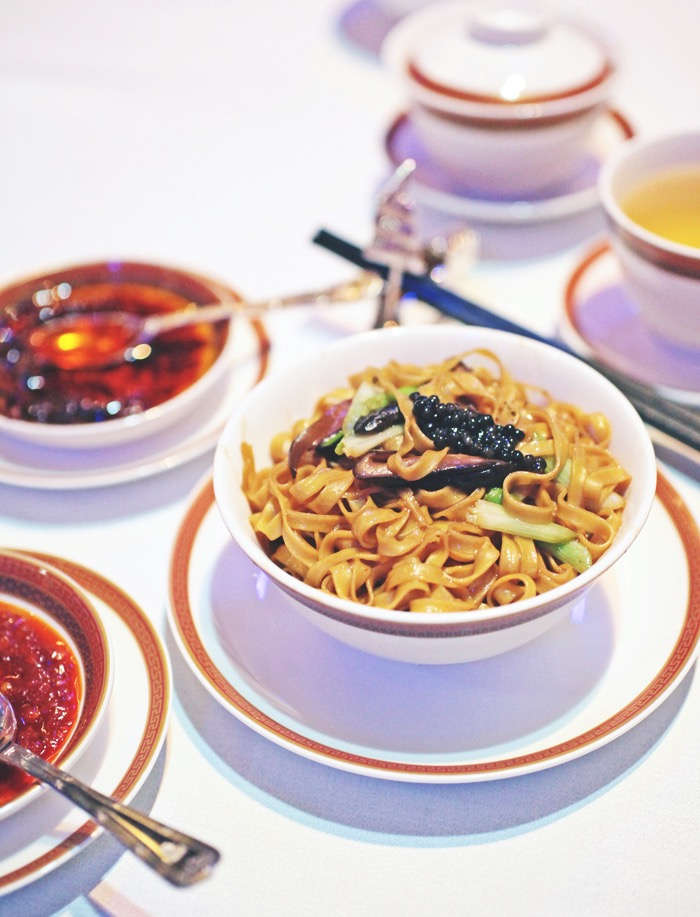 Caviar braised longevity noodles

These noodles get their name because they are long; veeeery long, and they're served at Chinese new year or for birthdays.
Not too sure about caviar being part of traditional chinese cuisine, but let's not split hairs, shall we? Let's meet up in a hundred years, to see how these noodles are working!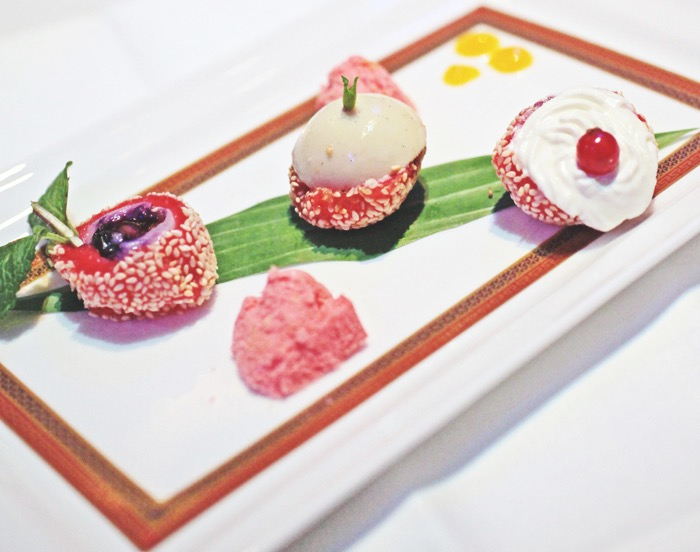 Litchi sesame rice balls

Dessert is litchi sesame rice balls. I know these sweets well, my mother "Momo" makes them perfectly. (Bánh Rán in Vietnamese, with a soy ball in the middle. For those who don't know about it yet, it is a deep fried glutinous rice ball. Kind of like an asian churros.
The rice balls are very good (almost as good with my mom's – who will be all proud when she reads this). The pairing with the litchi is rerfreshing.
Not a big fan of the spongecake that comes with everything : a bit too heavy for me.
All in all

I was once again very lucky to benefit from this great invitation. The location is perfect for celebrations (or if you feel like having delicious chinese food).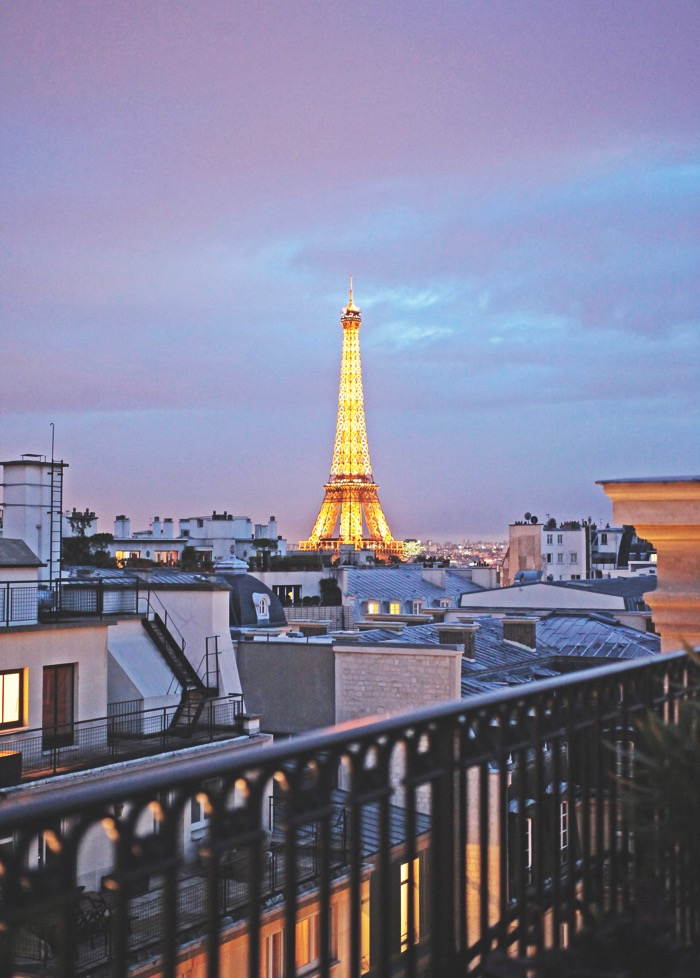 View from the terrace
I hope you'll have enjoyed discovering this place with me. I might be back to try this famous beijing duck.
In the meantime, it's not too late to wish you – again – a happy new year of the monkey, may it be as crispy and delicious as the Bi Feng Tang! (English translation by Marine)
LILI Cantonese restaurant
PENINSULA PARIS
19 avenue Kléber
75116 PARIS
(Métro Kléber)