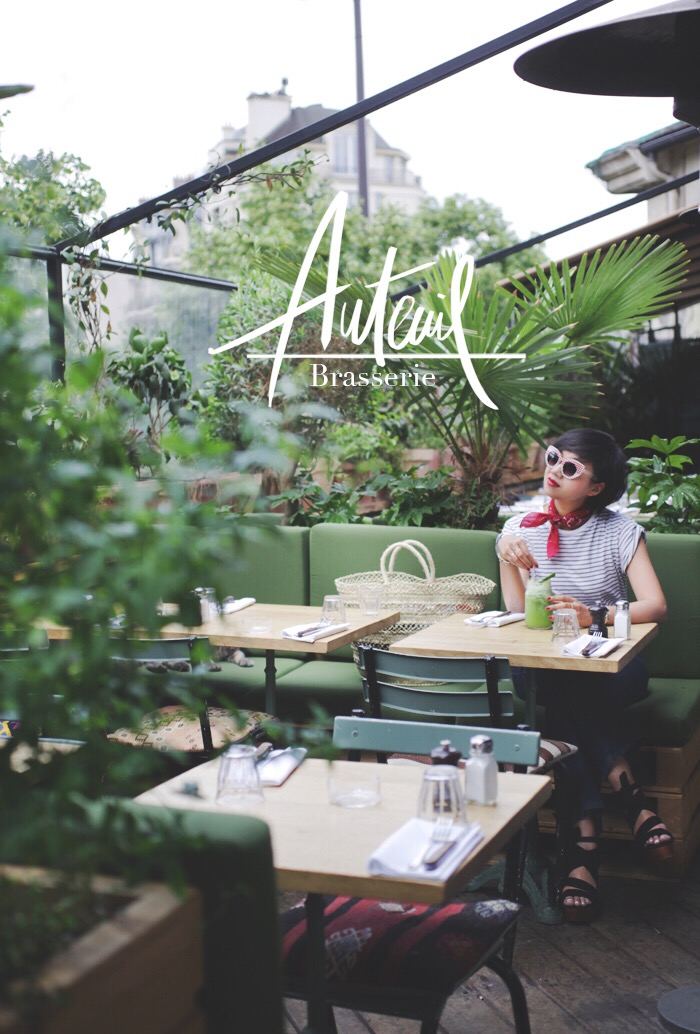 Recently, Merci pour l'Adresse (=thanks for the address) magazine asked me to reveal one of my favorite food places for the summer.
Well … I don't have any place specifically for summer, as I like to change up my routines depending on my cravings or walks around the city, but I did end up thinking about this place that my SO and I came across a few months back, just before heading to Roland-Garros to see my dear Andy.
Inside or out

When we first visited, we ate inside, and I had appreciated the attention to detail in the decor. The atmosphere was maybe even a bit too perfect! I'm generally pretty sckeptical as to the quality of what's in my plate when the surroundings are too instagramable.
In any case, we were given a warm welcome : good start. Even better : the salad and pasta we ordered ended up being devoured in a matter of seconds.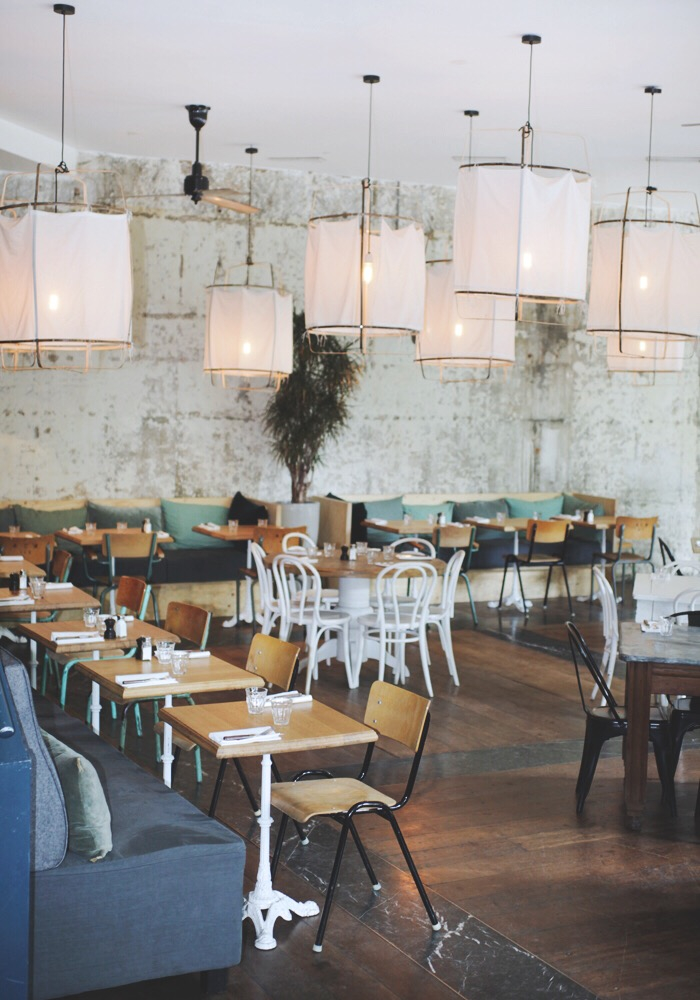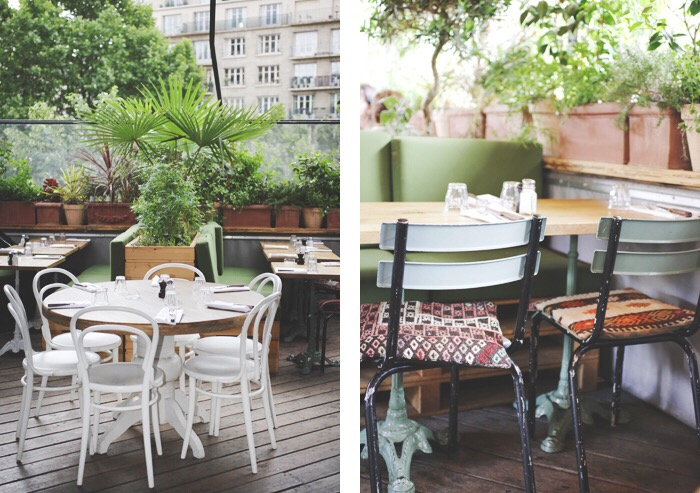 We came back during early summer (aaah, this incredible hybrid/unstable/rain/sun summer!) and this time decided to have lunch on the rooftop.
This is clearly their n°1 asset : the rooftop is perfect to enjoy summer (if summer actually happens) and yet you and your food are protected thanks to an ingenious folding roof. Hence, you can enjoy the rooftop, whether sun or rain.
The Menu

Food has italian influences, with carefully selected ingredients.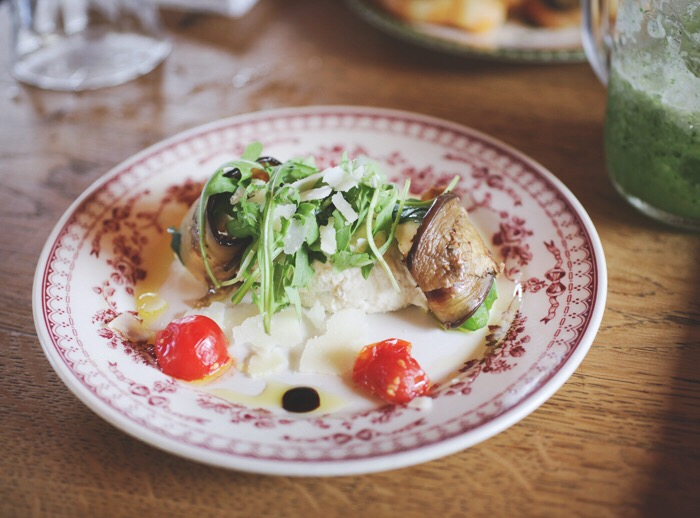 Marinated aubergines, ricotta-artichoke cream, mozzarella di bufala, parmesan cheese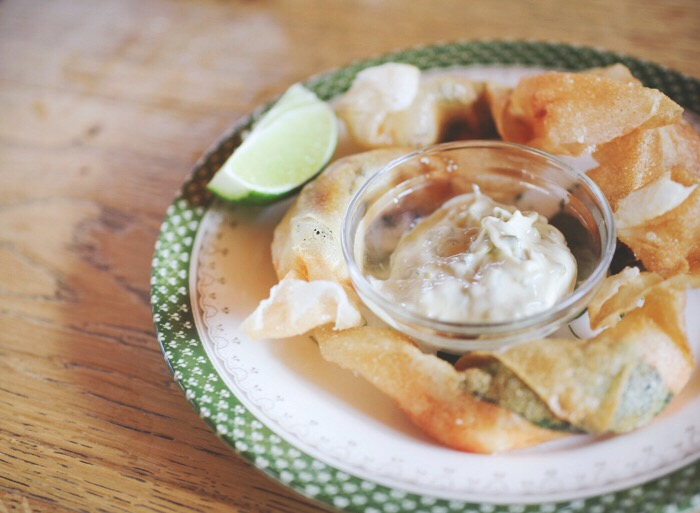 Crispy gambas with basilic
After a few antipasti, my SO tried the pasta, like last time.
For a bit of variety, and to make sure you leave the table feeling full (that's my bottomless stomach talking), it's a good idea to get a plate of pasta and a salad to share.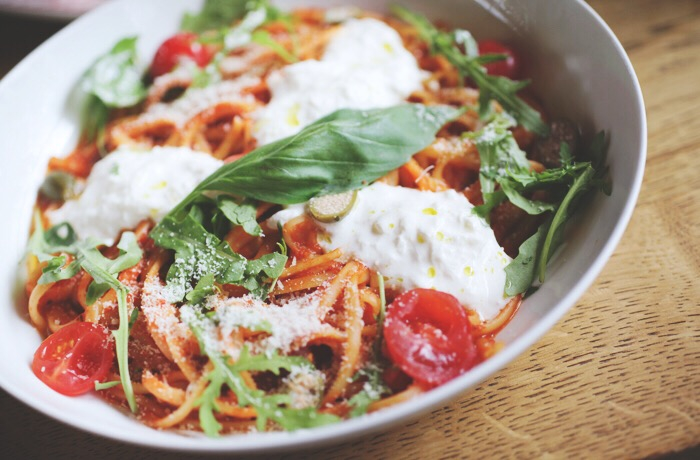 Linguine pomodoro & stracciatella (heart of burrata)
As for the salad, I compared with last time, and I enjoyed the Tonno & carciofi salad (seared tuna salad & artichoke) I had last time best. It's more generous than the Auteuil salad (a bit too light for my taste), but both were very refreshing and well prepared.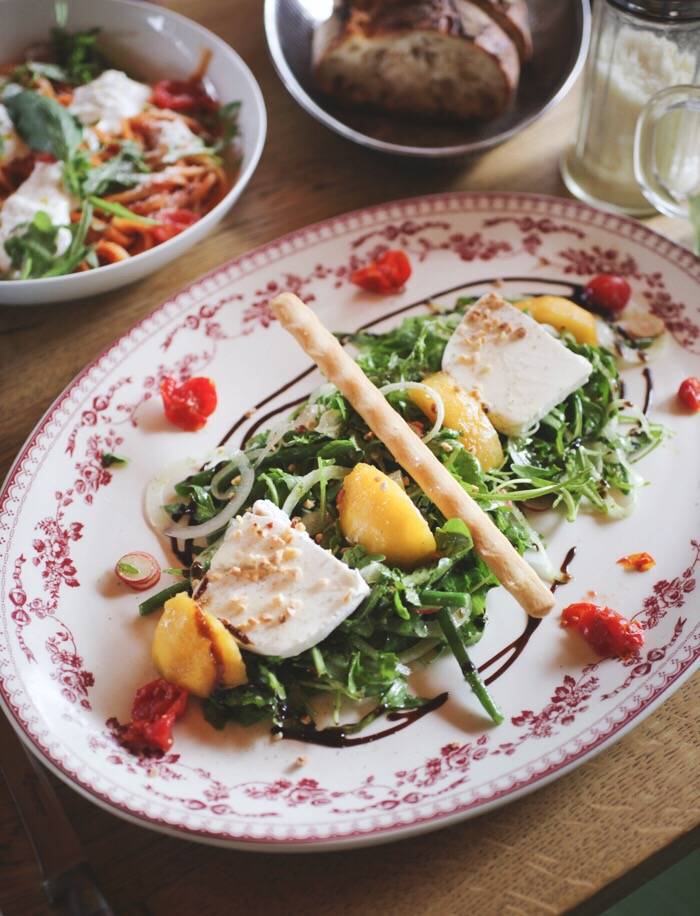 Auteuil salad (Ricotta, green beans, yellow peach, rocket, radish, candied cherry, nuts, honey, thyme)
It's not a meal if you don't have dessert! Especially if you want an excuse to enjoy the rooftop a bit more. I tried the Frutta Rossa – mascarpone ice cream and berries.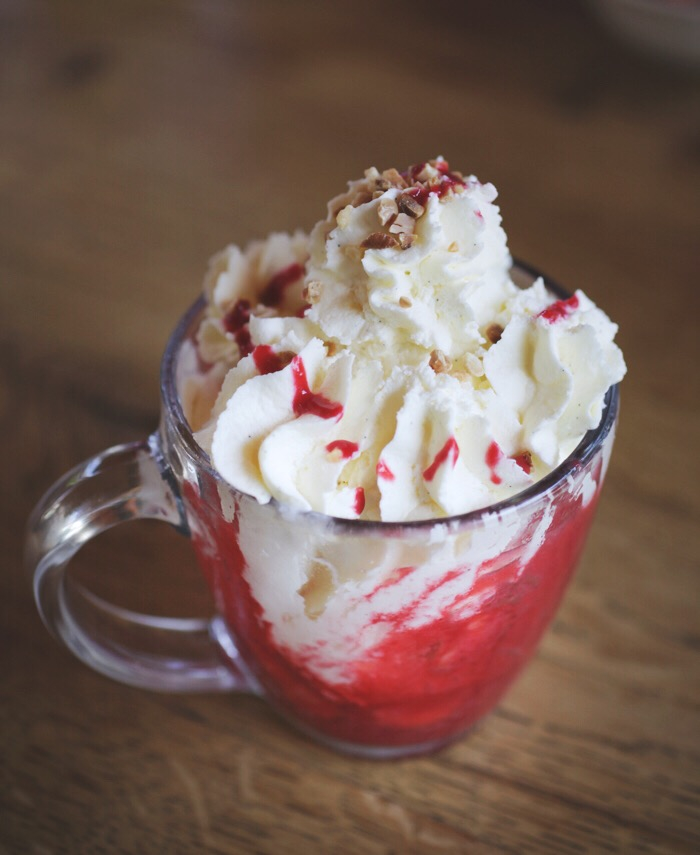 Frutta Rossa (mascarpone ice cream, raspberry sorbet)

The berry tiramisu (yes, we went half-half for dessert as well!) was delicious as well. Not the best I ever tried, but it's pretty good, and a perfect creamy end to this meal.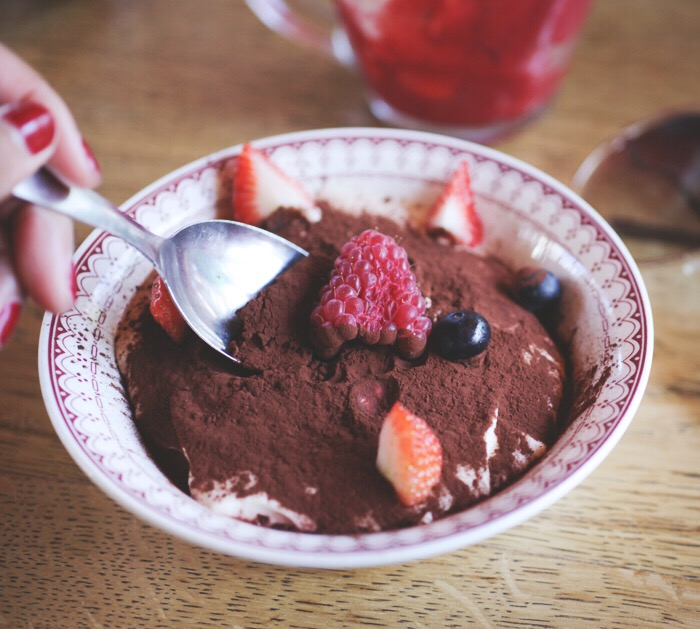 Berry tiramisu…

All in all…

This is a perfect place to give you month of August in the city a summery, vacation-like feel.
A great place for a drink or lunch (maybe even dinner: I'm pretty sure it'd be pretty fantastic under the stars), the prices are those you'll find in the area (around 20 euros for a salad and 16-20 euros for pasta), but the dishes are prepared with care, the staff is friendly and efficient … and, well, there's that rooftop!! (English translation by Marine)
AUTEUIL BRASSERIE
78 rue d'Auteuil
75016 PARIS
(Métro Porte d'Auteuil)