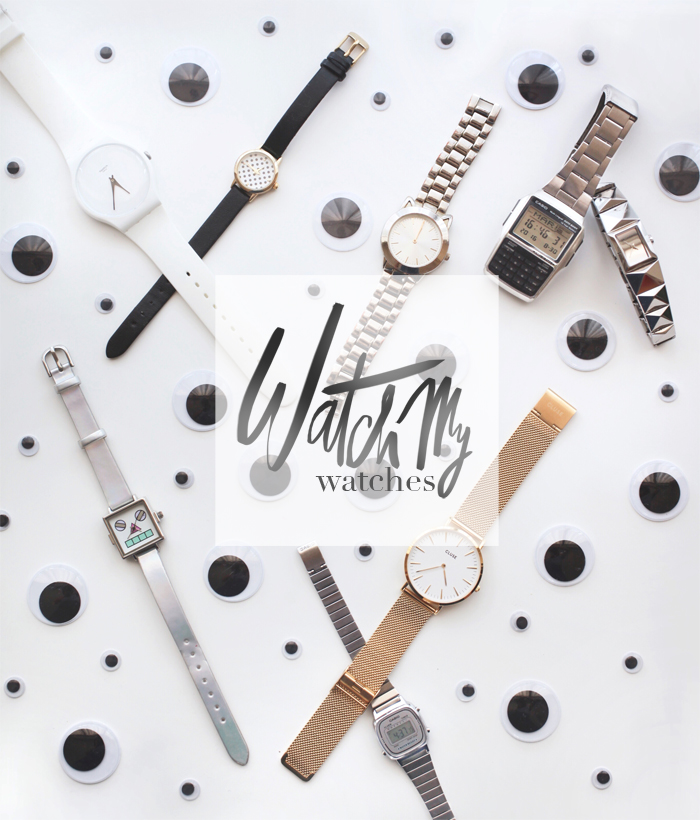 I don't think I ever shared a pic of my "family of watches" with you guys : people have been asking about it via emails or messages.
(…not at all actually. Nobody ever asked me about it, but I was hoping that fake info would increase your interest, haha).
My little collection

As you can see, each watch shows a different time. It's not to be on different time-zones, "organized globe-trotter" style, but simply that the heart of some stopped beating, and that for some others, they'd need to be set on either summer or winter time.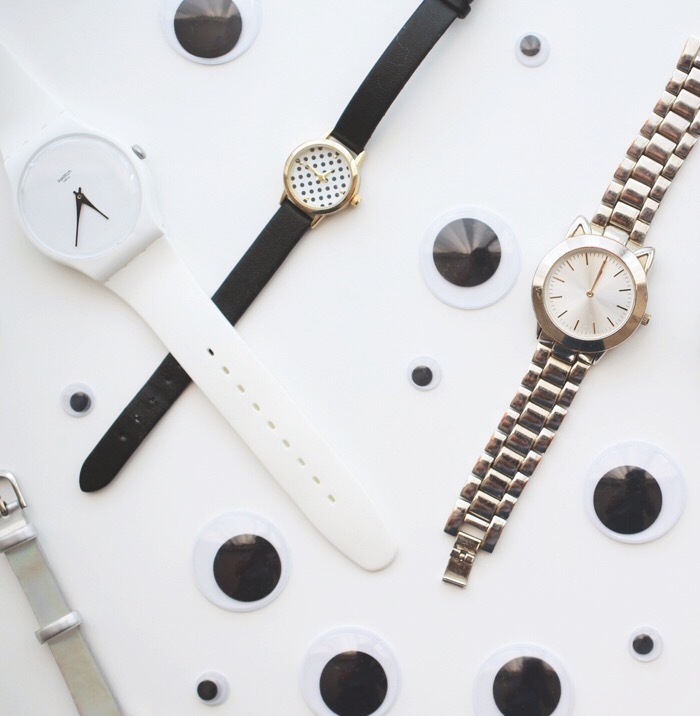 Swatch x Jeremy Scott watch (already seen here)
ASOS polka dot watch (already seen here)
ASOS cat-watch (already seen here)
And it's because the battery died that I'm no longer able to wear my cat-watch : it's dead set on 12 PM, which is kind of problematic. It's one of the cheapest from my collection, yet one of my favorite. One of my resolutions for this month is to get the battery changed!
Some of you who have been following me for some time may recognize my Jeremy Scott x Swatch watch – it lost some of its visual appeal since I lost the wings, but it's still part of the collection, so here it is!
Those that are attentive to detail may also note that one of my Casio watches is missing : it couldn't stay propped up correctly for the picture, so I had to let it be.
The "Instagram" watch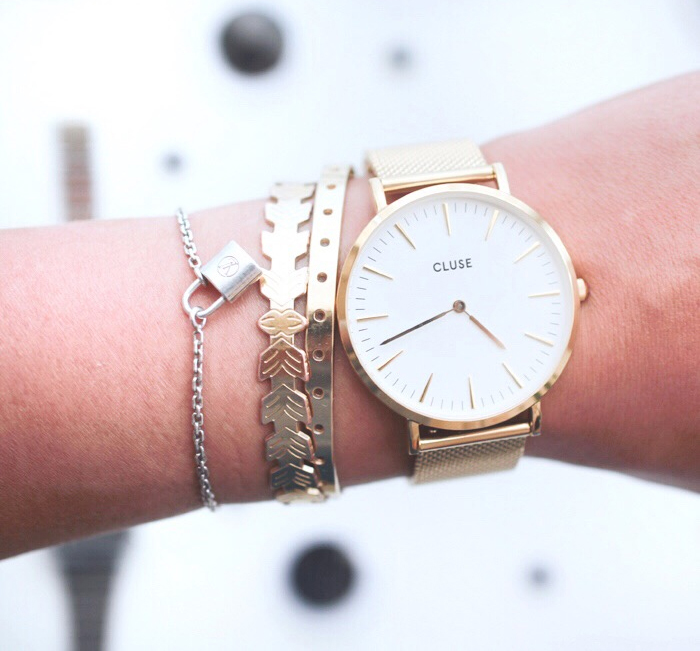 Cluse watch
Mya Bay bracelets
Louis Vuitton #Makeapromise bracelet
This post is also an occasion to show you my latest acquisition : an "Instagram" watch, as I like to call it, because you keep seeing it everywhere on Intagram pictures. There are different brands with the same type of minimalist design. The visual marketing lobotomy worked perfectly on my brain as you can see, and for the time being, I'm quite satisfied with it.
Be prepared to see this watch laying carelessly across a Mac keyboard, next to a #ButfirstCoffee mug (alas, I don't drink coffee), settled on expertly crumpled white sheets … in a nutshell … Instagram!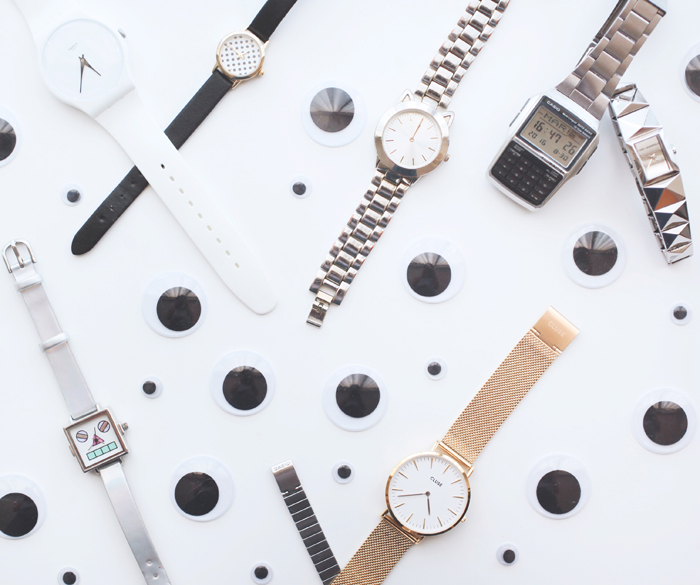 ASOS robot watch (already seen here)
Casio retro watch
Karl Lagerfeld watch (already seen here)
Cluse watch
In any case, I love all members of my little family – from the youngest to the oldest, not forgetting the broken … no jealousy! (English translation by Marine)