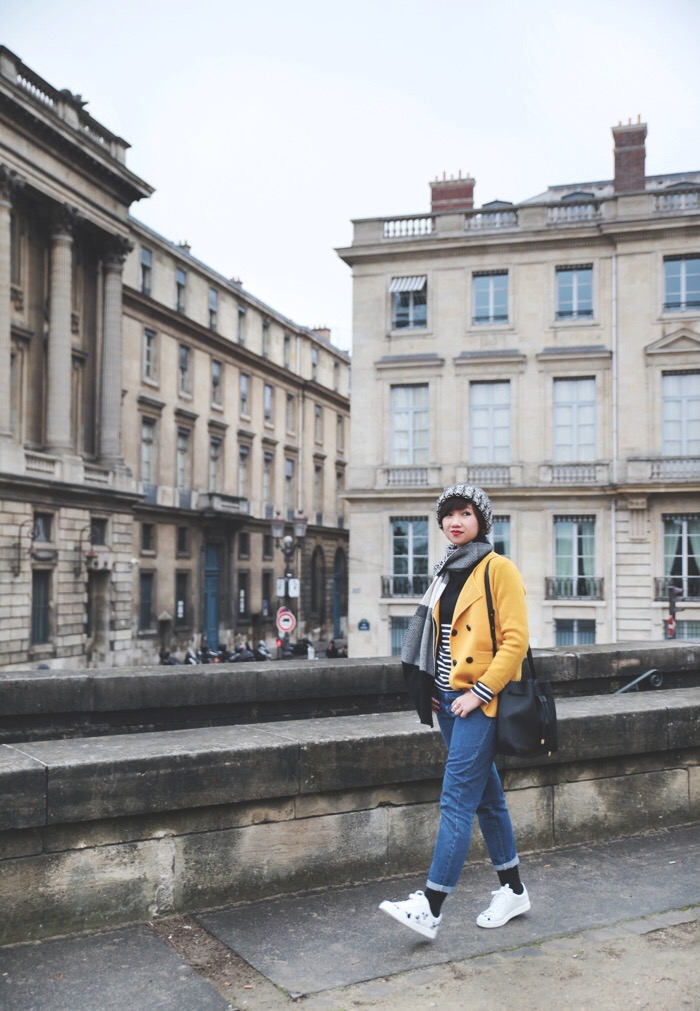 I'm finally back, feeling much better to show you this first "full" look of 2017!
To add some vitamines to this surrounding greyness nothing better than this mustard color jacket. Not really made for this season but I warmed it up with a small puffer jacket beneath and a scarf.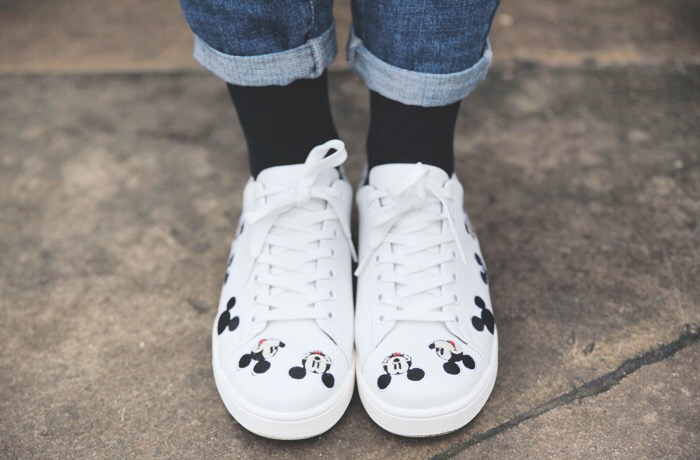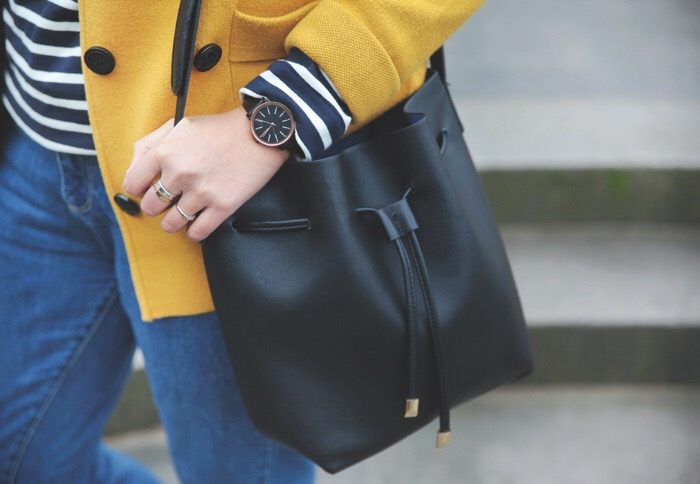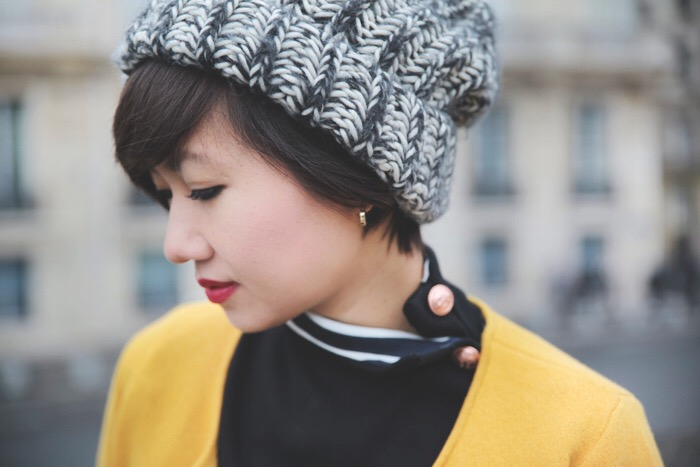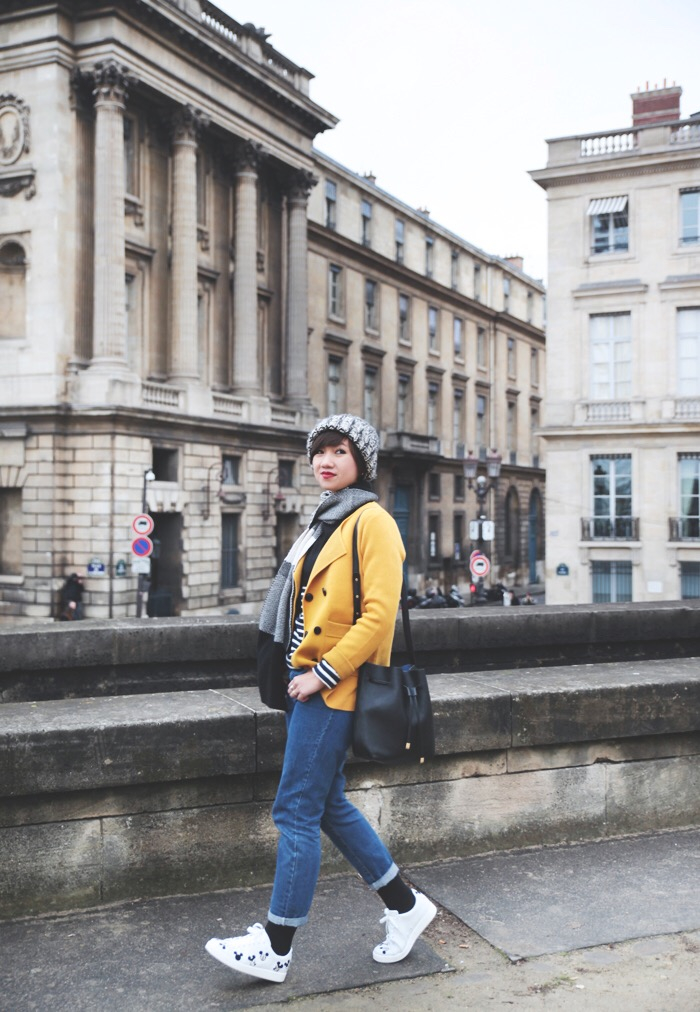 Also new on my feet, these Mickey faces embroidered sneakers ! I start having a nice mouse collection : I'm trying hard to refrain myself but no matter how, I can't resist to this regressive side which is never far.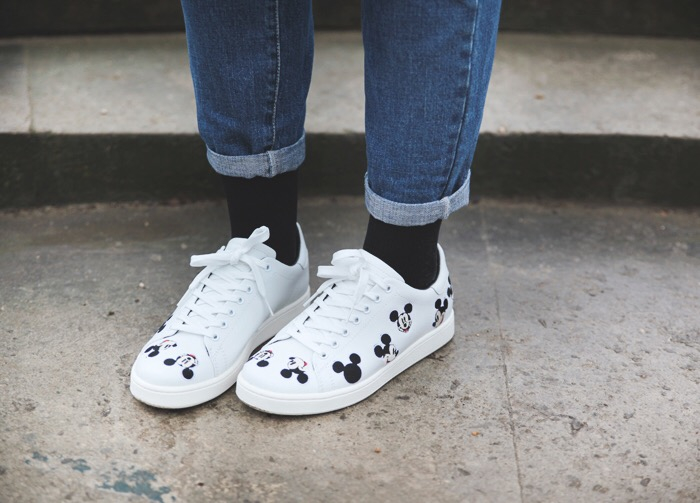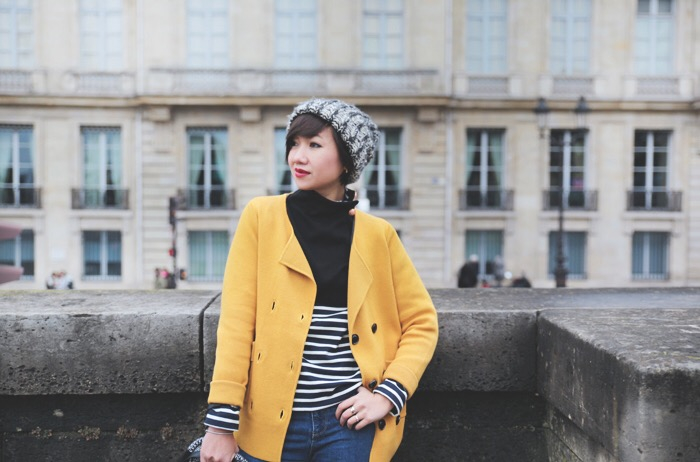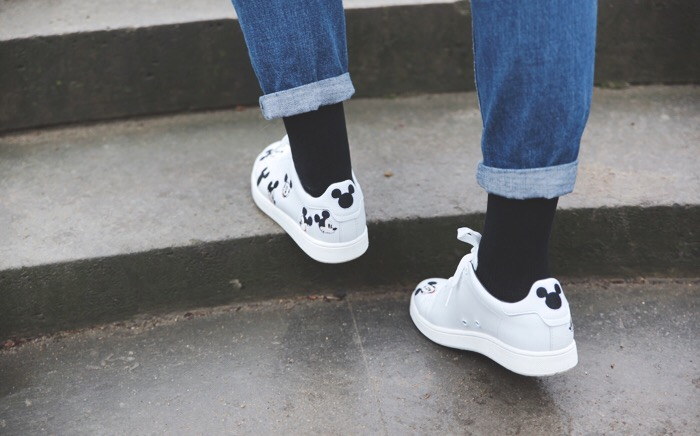 Talking about Mickey, there might have a chance that I will finally start telling you this week about my visit to Disney in Florida. To be continued! (English translation by Quiterie)