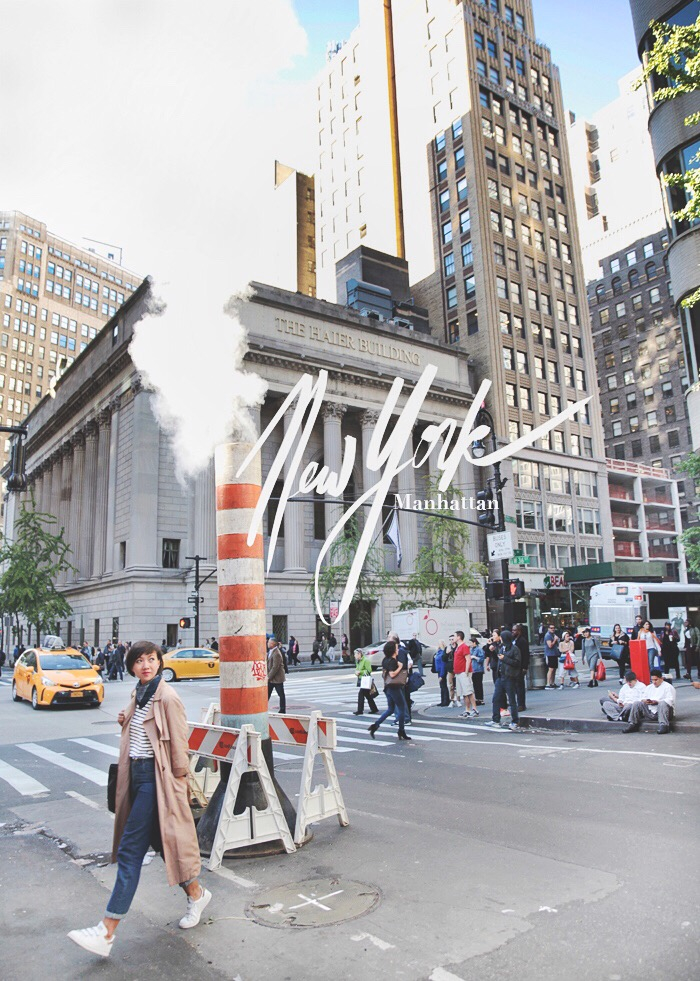 You guys got a little preview of NYC from the heights of Rockefeller Center, let's come back closer to the ground, and head off to explore Manhattan. During this last stretch of our american road trip, the weather being especially favorable, we didn't opt for a lot of museums, but enjoyed walking around the city.
This post won't shine with particularly original visiting ideas, but maybe you'll enjoy walking around as we did. I did find a couple of yummy stops that I'll be sharing below, and that could turn out to be useful if you visit Manhattan.
Walking around Manhattan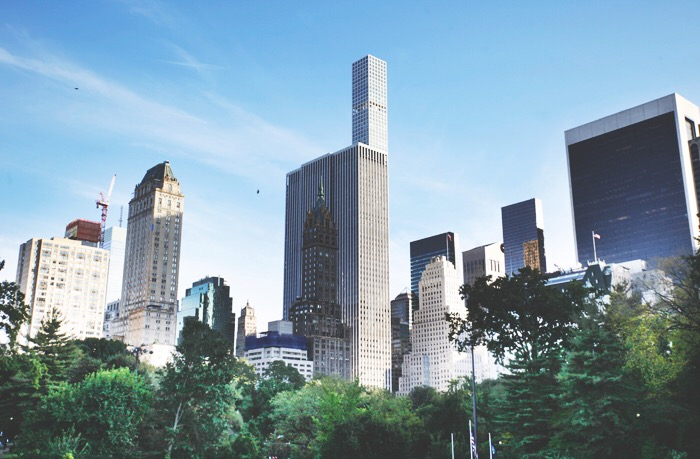 We walked quite a bit during those 3 days we spent in Manhattan in October 2016. North to South, we walked through all of Central park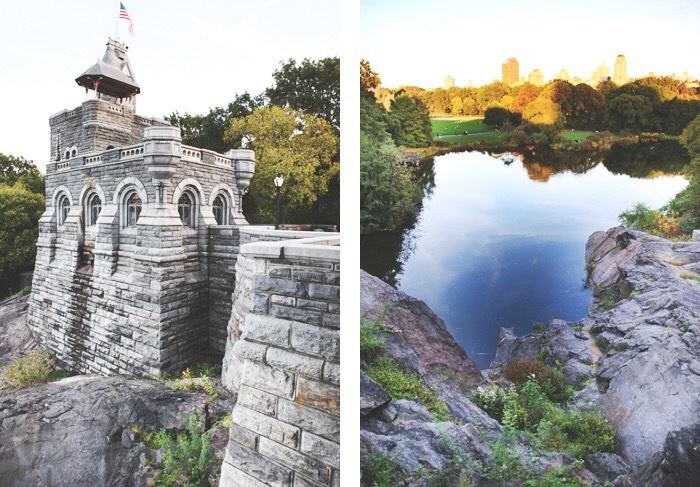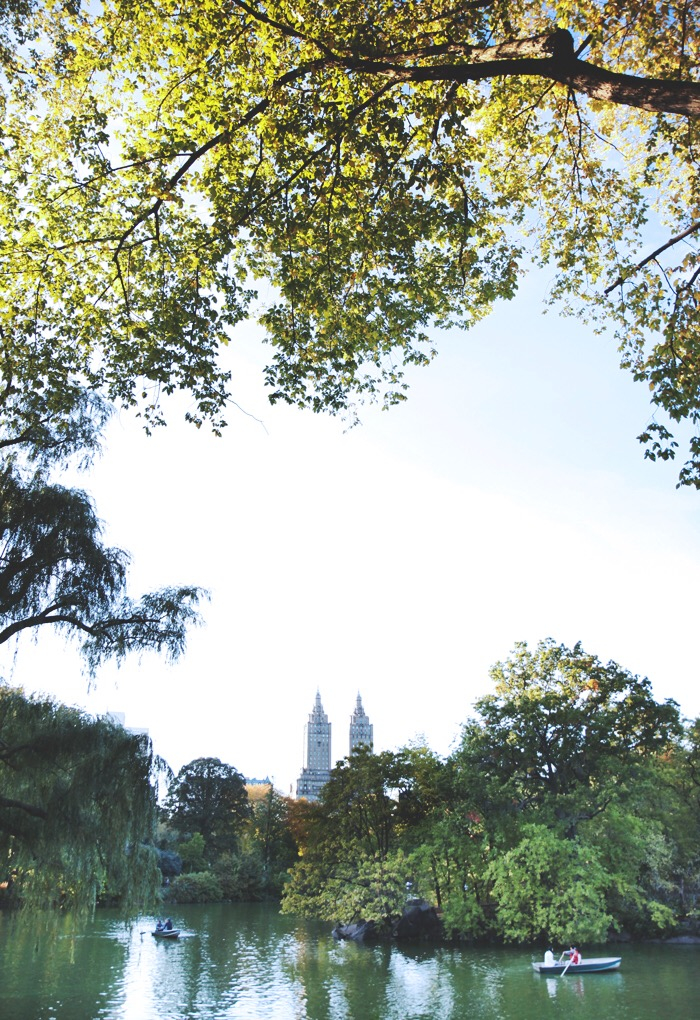 Quiet and peaceful Central Park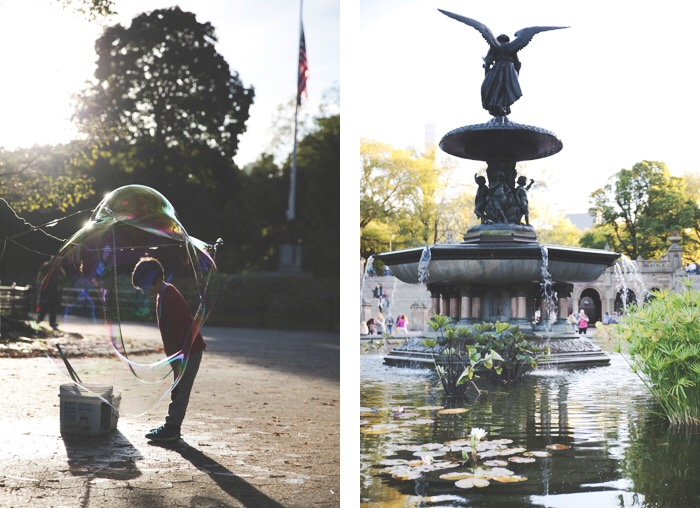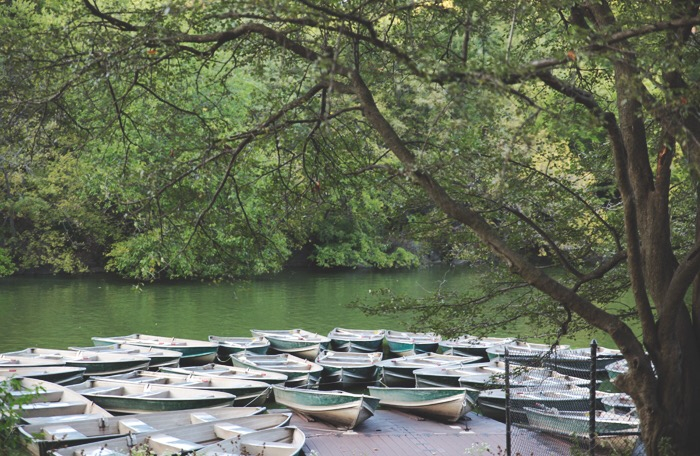 … made our way through the crowd on Times Square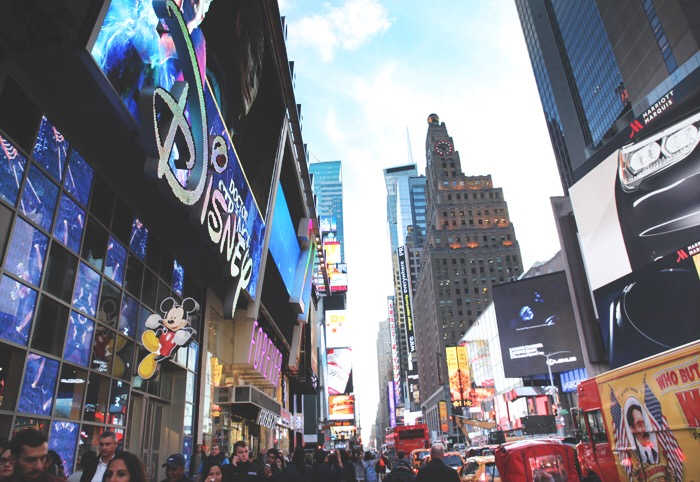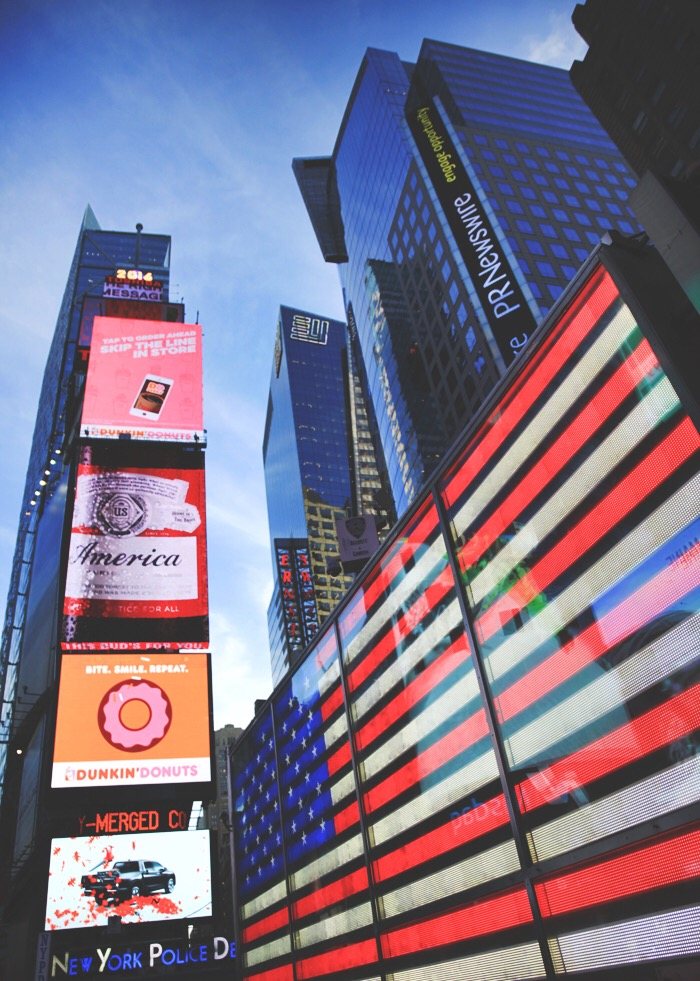 Times Square
… walked down the mythical 5th avenue, found a couple beauty products in Koreantown, stopped here and there in Madewell shops (remember this cape?) …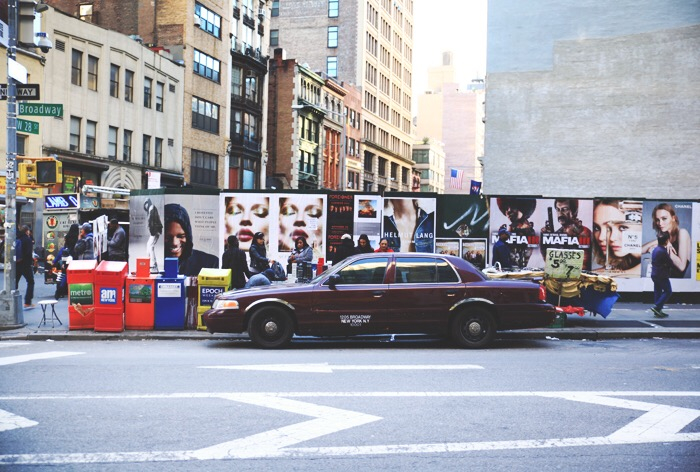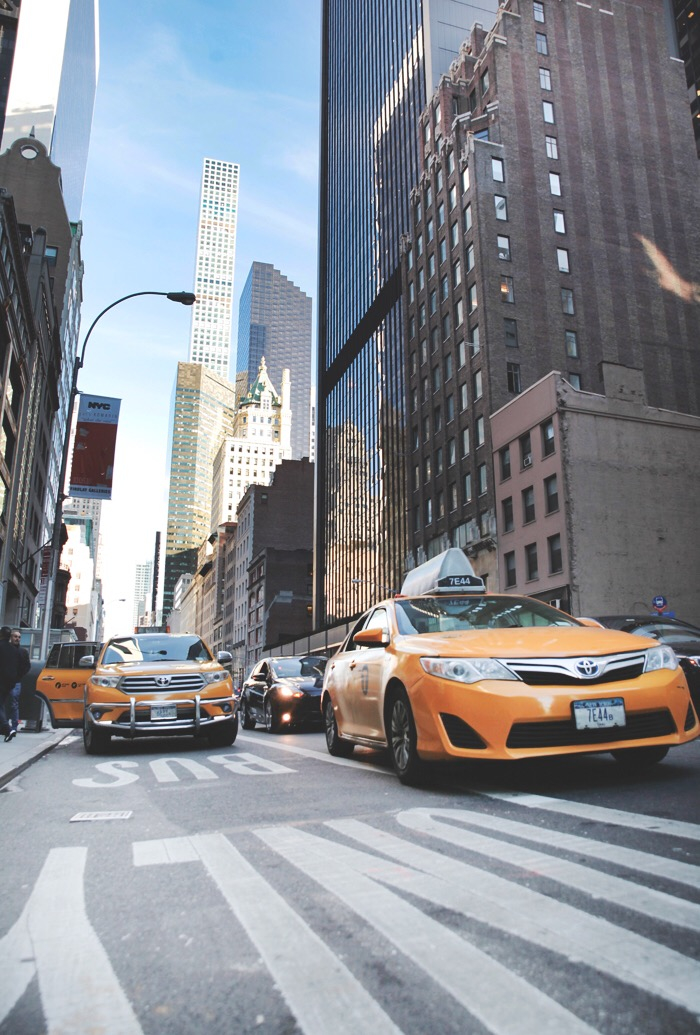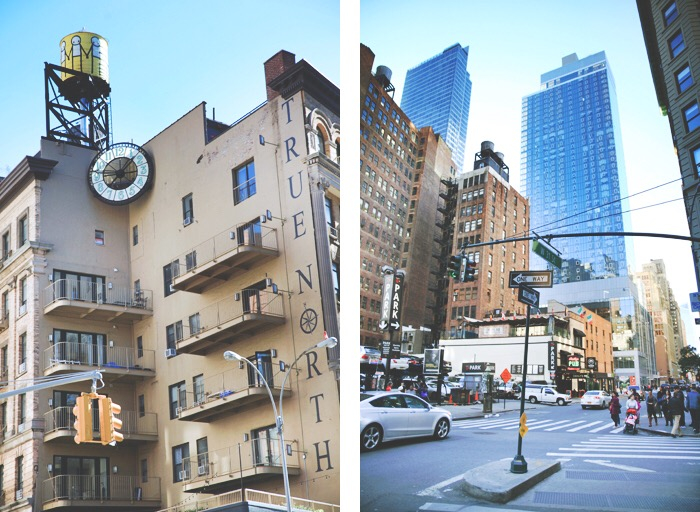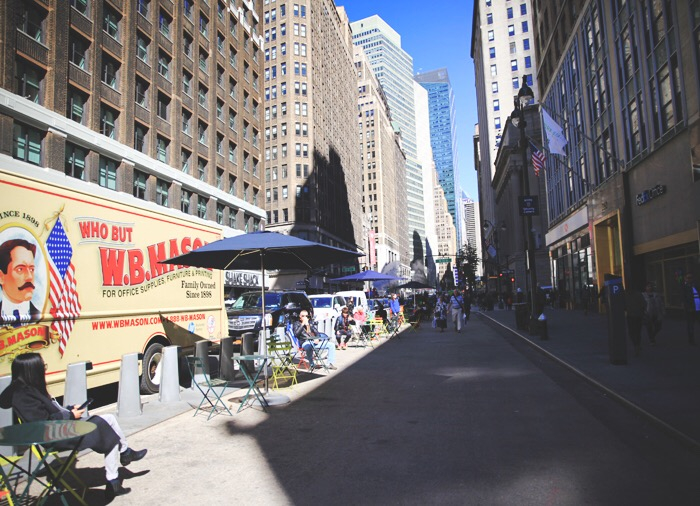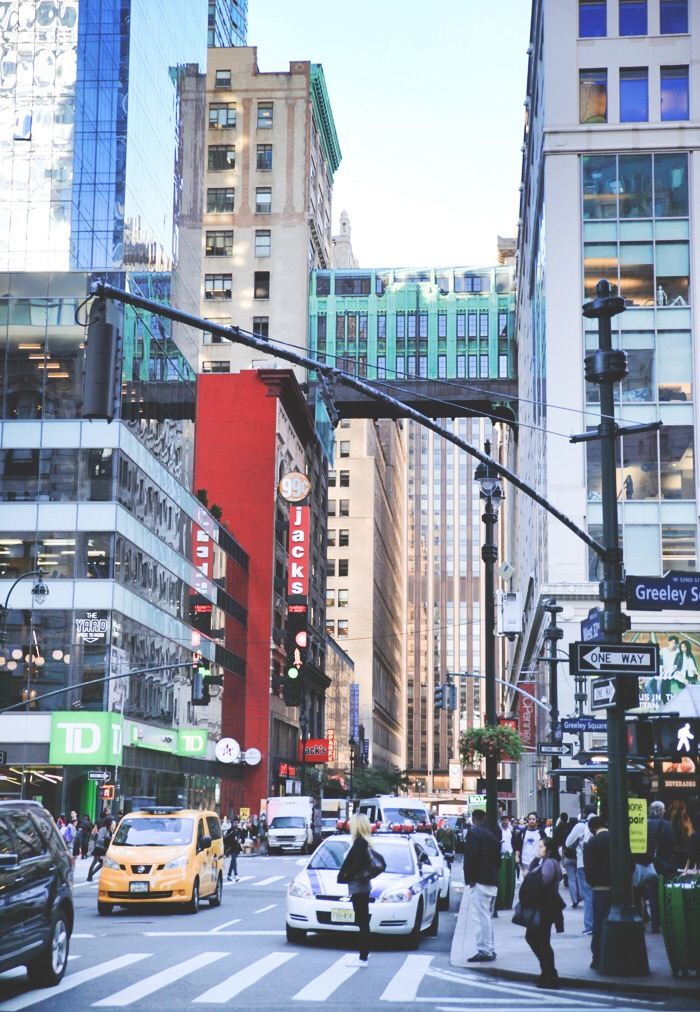 … and admired the Flatiron building.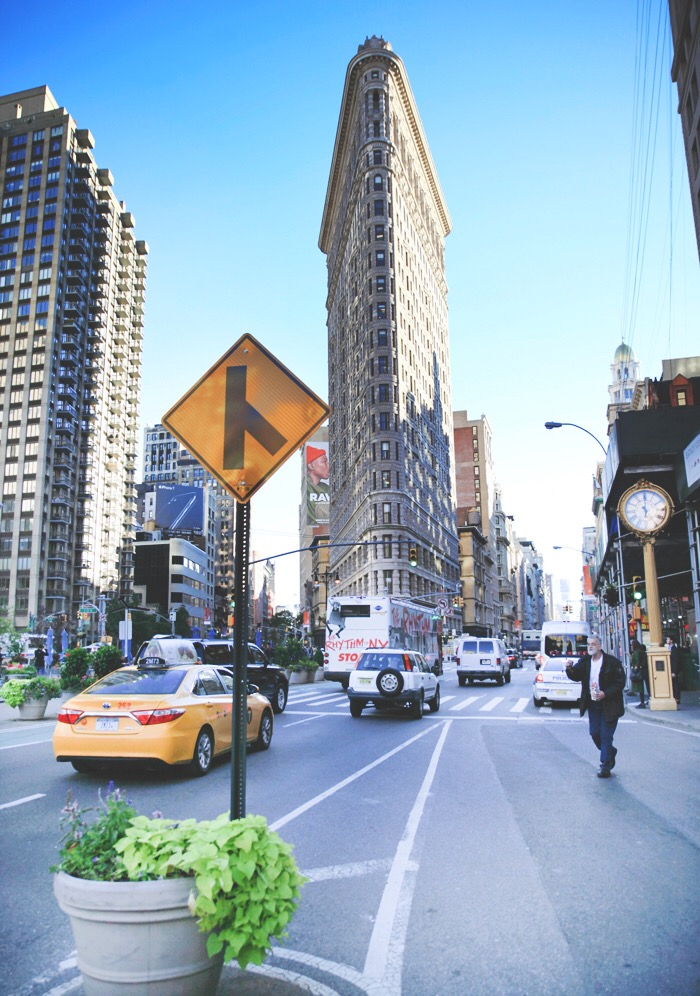 Flatiron building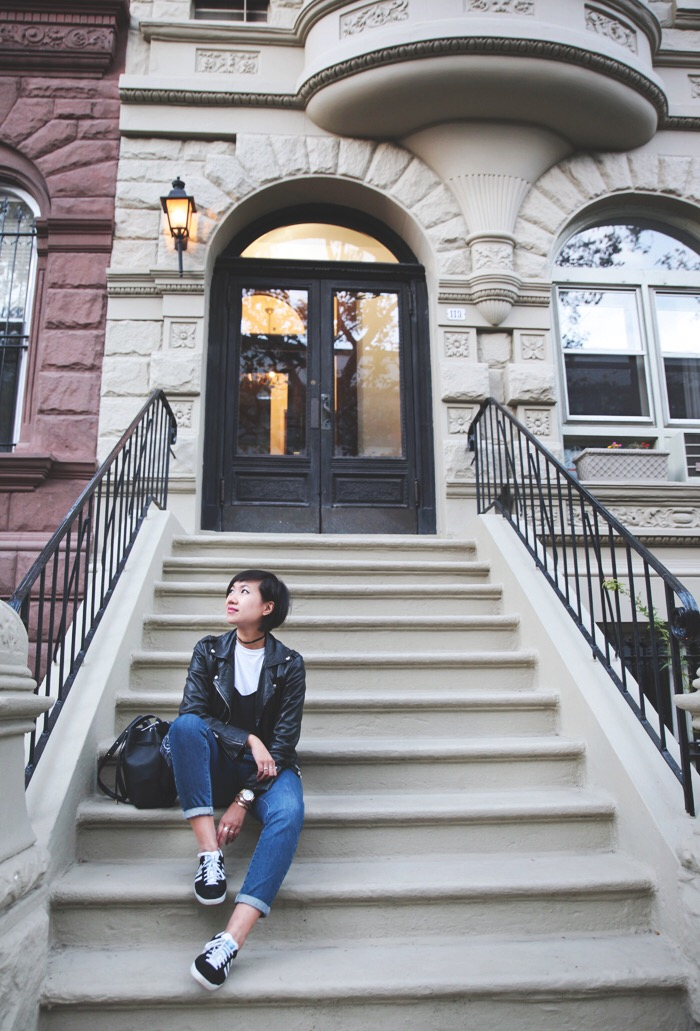 Doing everything by foot is the perfect way to discover a number of details, new shops and have a feeling you're living in a film or american sitcom (xoxo Gossip Girl).
Yummy spots in Manhattan
JOE'S PIZZA (7 Carmine Street)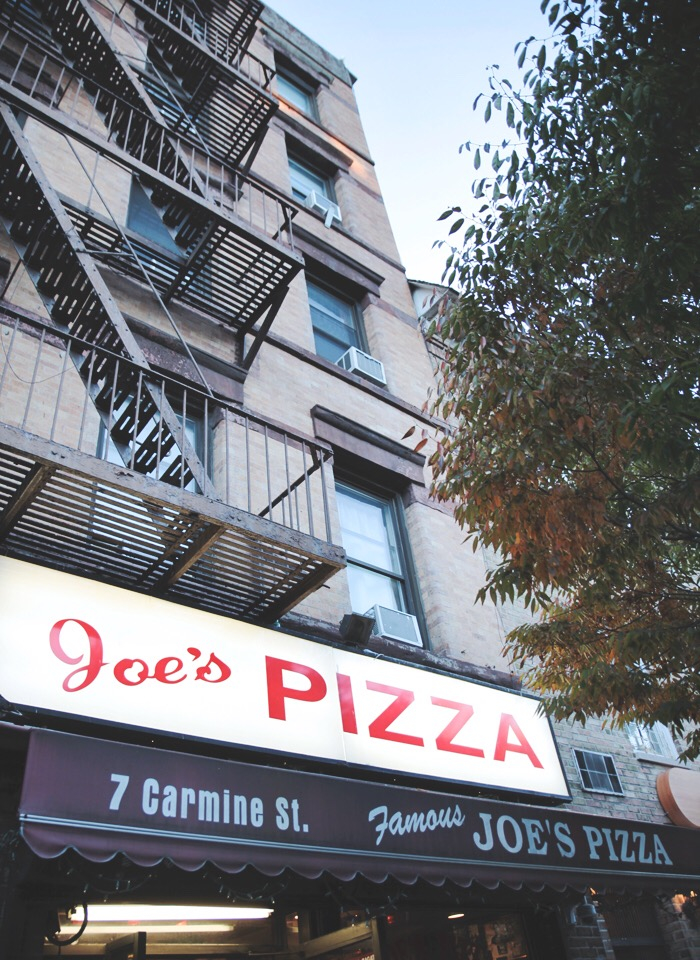 This "famous" restaurant (as advertised on the storefront) founded in 1975 is known to serve delicious pizzas to go.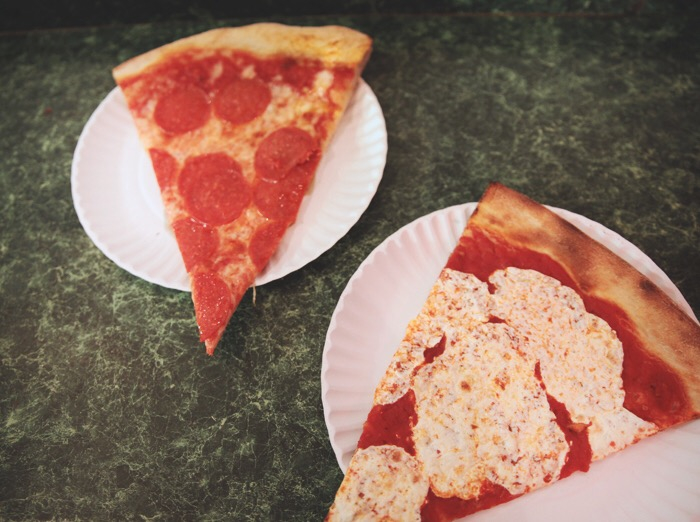 We stopped for a snack and ordered only 2 slices, but of course, you can get a whole pizza! Don't expect a whole lot of choice with the toppings, the pizza is served here in a very simple way, but it's still pretty delicious.
SHAKE SHACK (691 8th Avenue)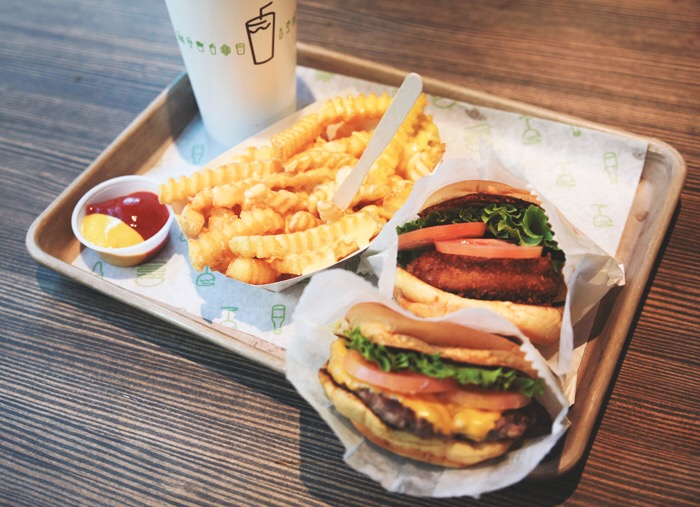 The brand has multiplied since my last stop in NY. It's almost impossible not to cross these burgers if you're staying in the city (and they're in London now! Maybe we'll see them in Paris soon?). Buns and meat are soooo soft and juicy!
My favorite burger is without a doubt the Shroom burger : a huge fried portobello mushroom with a mix of melted cheddar and munster, some salad, tomato and the famous Shake Shack sauce …. so yummy.
TAIYAKI NYC (119 Baxter Street)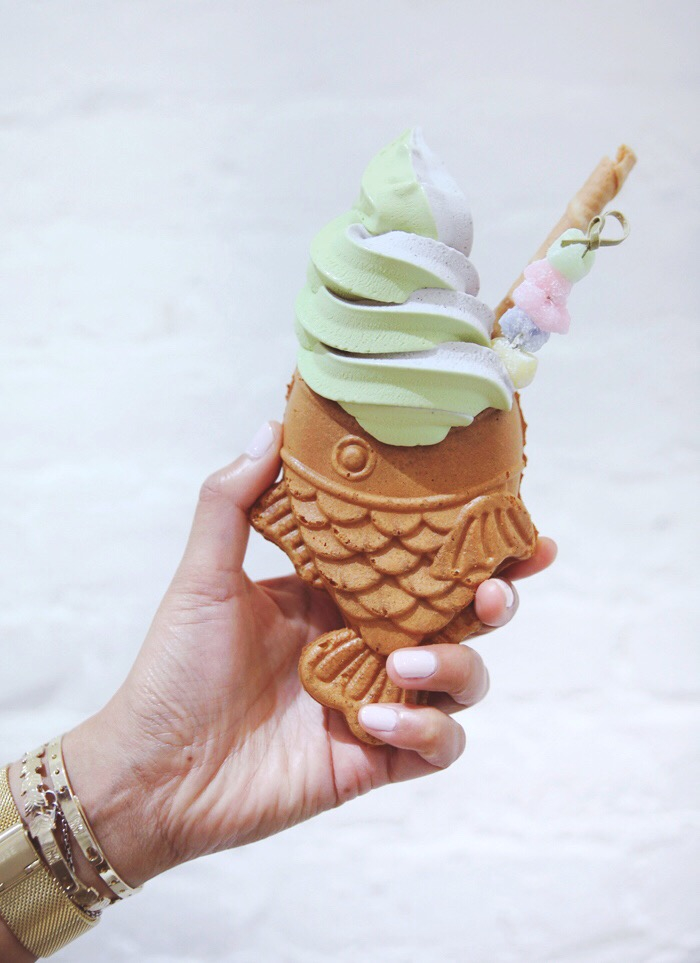 "Straight outta Japan" ice cream

This ice cream is as good as it is photogenic : it combines the yumminess of a Taiyaki (a fish shaped japanese waffle) and a creamy ice cream (matcha green tea, vanilla or chocolate).
"Matcha better" ice cream

We returned twice during our stay, alternating between "Matcha better" (Matcha ice cream, red bean filling, matcha powder, strawberry drizzle) and "Straight outta japan" (Matcha sesame swirl ice cream, red bean filling, mochi, wafer). Good and Beautiful.
UDON WEST (150 E 46th Street)

Not very far from the Rockefeller center, this udon soup restaurant is friendly and reinvigorating!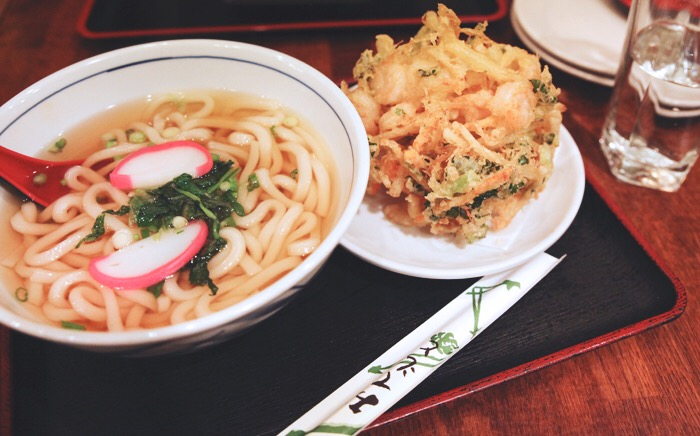 PHỞ GRAND (77C Grand Street)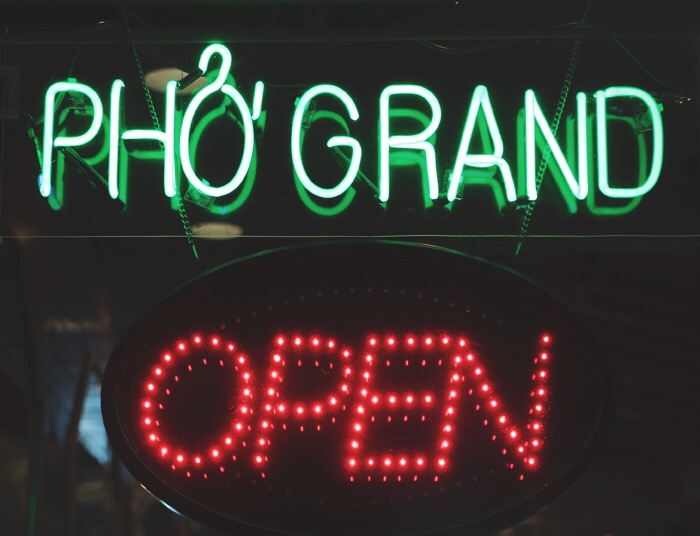 When I'm travelling, I love going back to basics after a while! I enjoyed this place, that offers Phở bowls that have a great homemade feel to them. The vietnamese food they serve there is pretty authentic.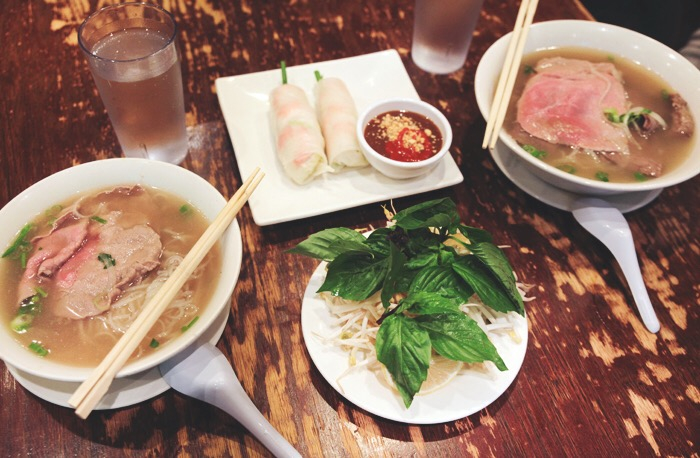 POKEWORKS (63 W 37th Street)

These little hawaiian bowls (pokebowls) are the rage right now : they are both healthy and yummy.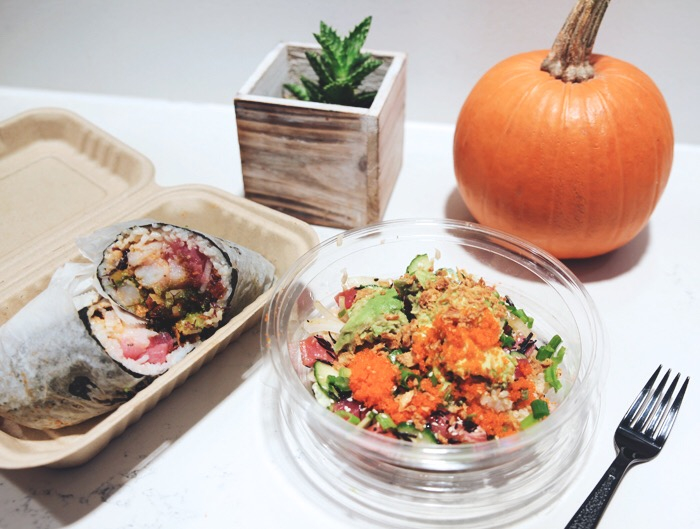 You can choose to eat your Poke in a bowl, a burrito or as a salad, and then choose your proteins (fish, shrimp, tofu) and toppings (algae, edamame …) that go with it. Once again, healthy and yummy. What more to ask!
GENJI SUSHIBARS au Whole Foods Market (226 East 57th Street)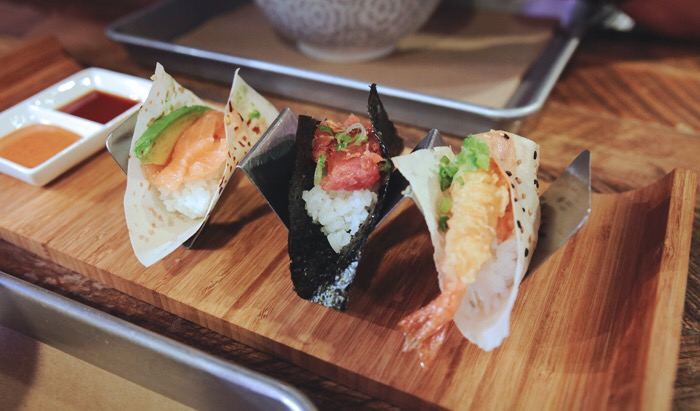 Sushi-tacos
I am obsessed with Whole Food markets – this organic US brand that has all sorts of fruits and healthy food options. This is where I discovered this sushi bar.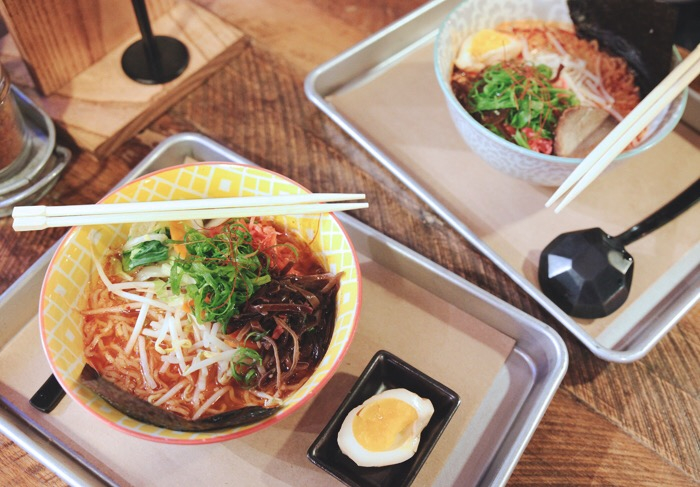 Ramen soups
It's far from the traditional sushi, but this taco style was pretty good, as were the very well seasoned ramen soups.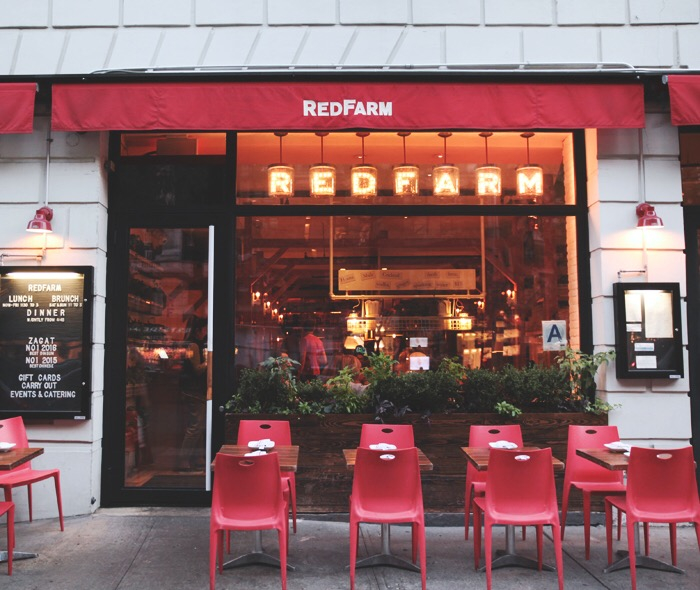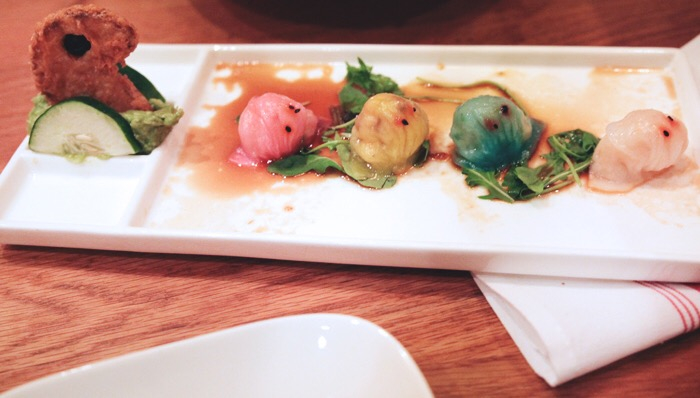 Good idea… but pretty disappointing

However, I was disappointed with RED FARM, that appartenly received a prize for best dim sum (dumplings): too expensive for the quality, and although the Pac Man theme had the merit of being creative, it wasn't really worth it with regards to taste.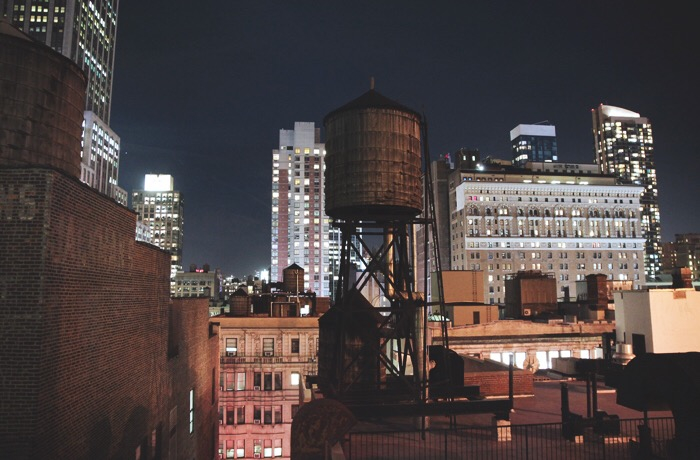 So here is a rather quick view of Manhattan. Next up – and last post about my US road trip, will be about Brooklyn, that I had never visited until now. See youuuu! (English translation by Marine)