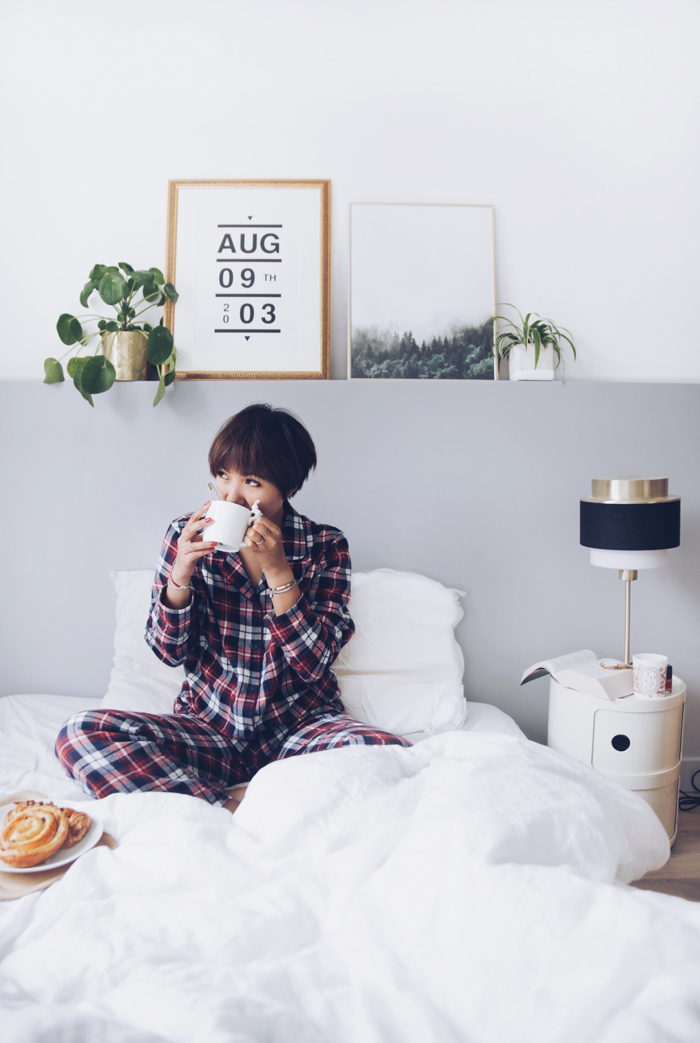 On the blog, the "Five senses" articles can be counted on the fingers of one hand ! Despite this, here is a new one to tell you all about what stimulated my 5 senses lately.
The refurbishing work in our apartment is slowly coming to an end, and even if we still have to fine-tune the decoration (still no bed and dressing!), here is a quick overview for our bedroom that might change again! But I will talk about it more in details later on: for now, let's talk about the 5 senses!
Smell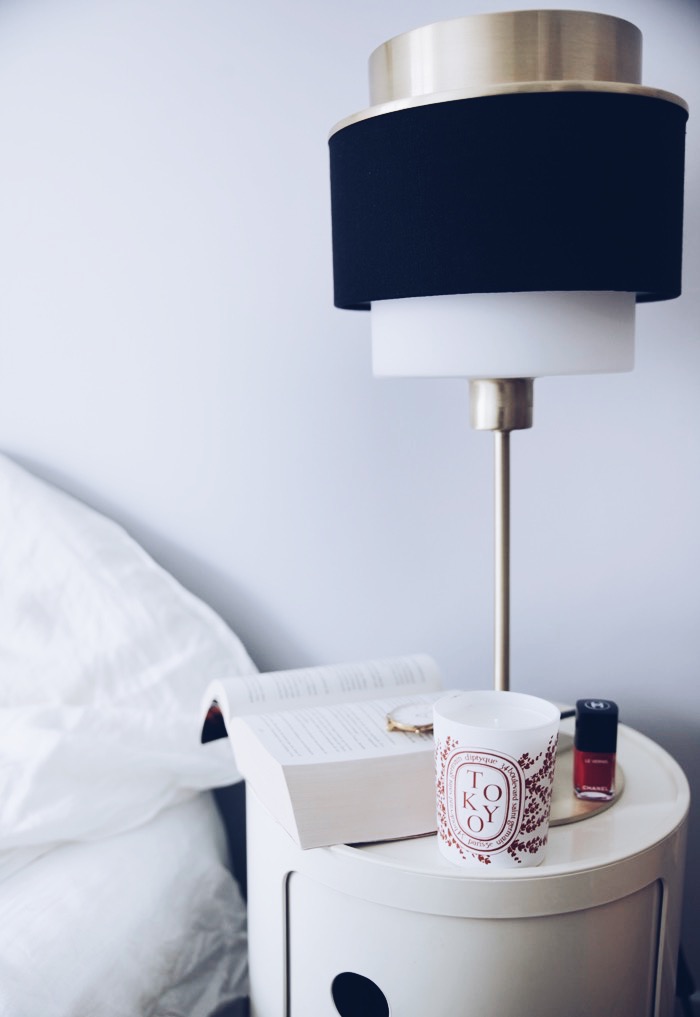 Candle "Tokyo" Diptyque
Nailpolish "546 Rouge Red" Chanel
Lamp Sarah Lavoine pour La Redoute
The work in the apartment puts away all the cocooning moments since early August, but I tried to anticipate the long and rainy autumn/winter Sundays! In September, I luckily purchased this Diptyque Tokyo candle on limited sales on their website.
Woody perfume of the cypress, cedar and pine trees, mixed with scent on incense stick coming from Japanese temple: a sweet memory of a walk along Yoyogi Park, I couldn't dream about a better way to escape to this city I love.
Touch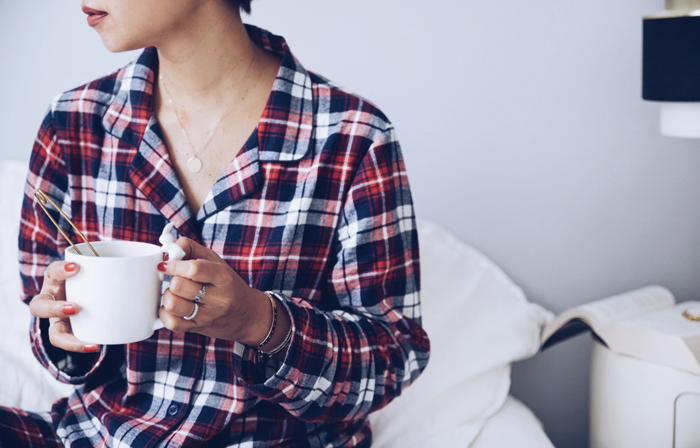 Pajamas La Redoute Collections
Necklace Minetta Jewellery
Thinking about cocooning also means pajamas. These flannel pajamas are just ideal to chill the whole Sunday: its Scottish check pattern will be perfect for a surprise visit from Ewan Mc Gregor  when I will be watching the usual Christmas movies in December.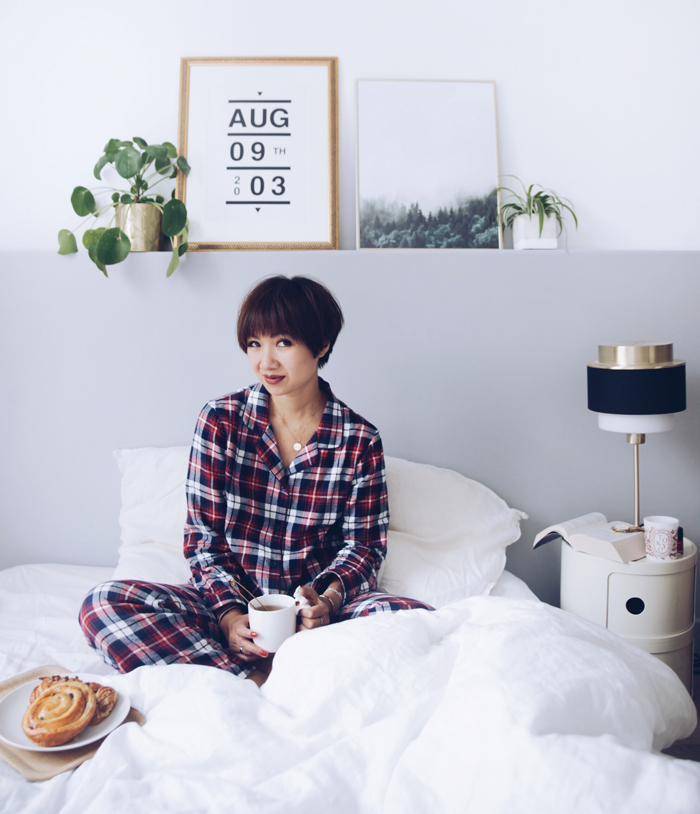 Sight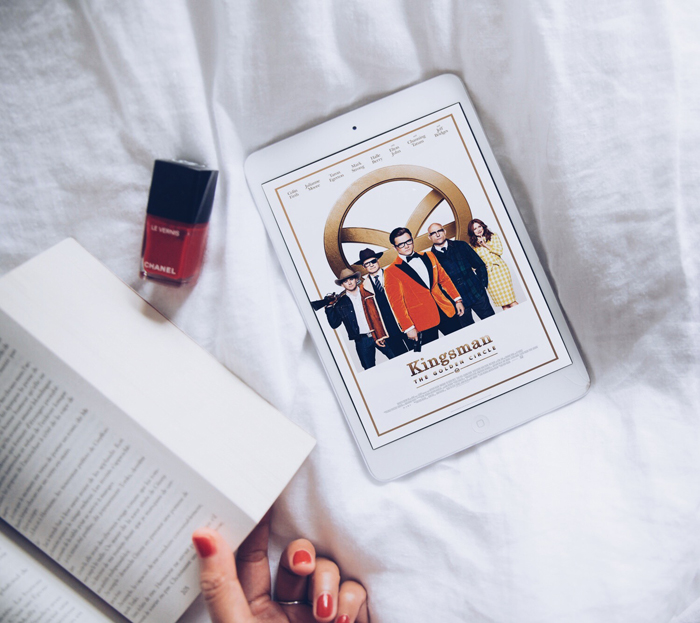 You know my unlimited love for Kingsman: I already told you a lot here about my passion and there during a pilgrimage photoshooting in London. I was lucky to be able to attend the premiere of the second episode: Kingsman: The Golden Circle last September 20th. Since then, I am so excited to watch it again and talk about it with my relatives when it will out this coming Wednesday!
I won't say much today as I don't want to spoil you (one advice: do not watch any trailer before watching it) but just so you know, my enthusiasm remained unchanged after watching this second one, in fact, the mix between "quirky British humour and hectic actions" seduced me even more than what I hoped.
Hearing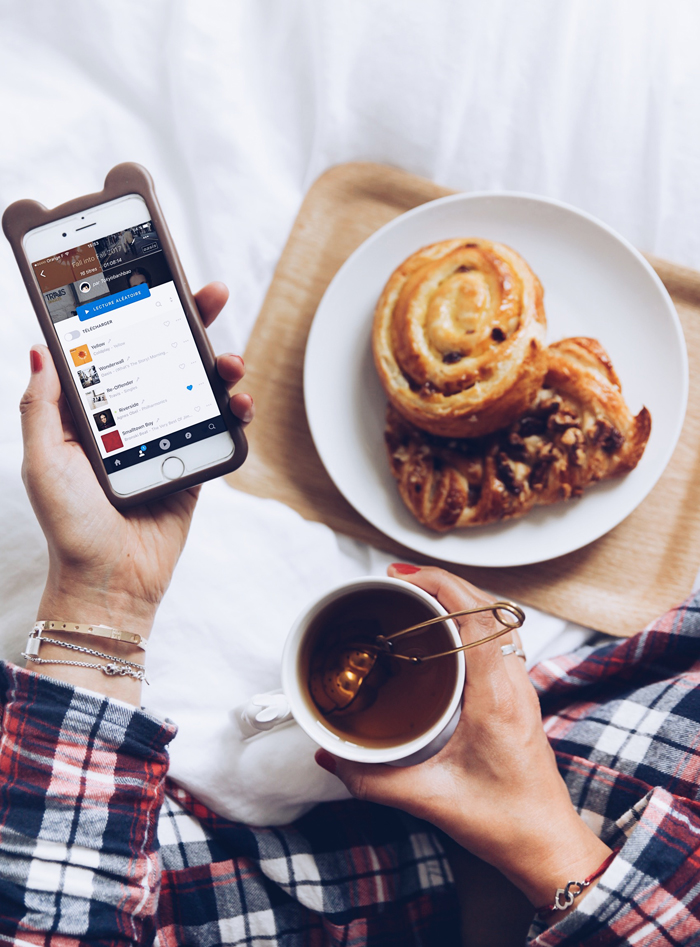 My "Fall into Fall 2017" playlist on Deezer
Tea infuser Rice
Mug Rabito
Autumn and its melancholic spirit have an influence on what I listen to. When I draw I always listen to music. I had the idea to share with you my autumnal playlist, with tunes reminding this season and other a bit more randoms, which I've listened lately.
I will add more songs in the coming weeks but if you want to know more about my music tastes lately, you can find my "Fall into fall 2017" playlist here.
Taste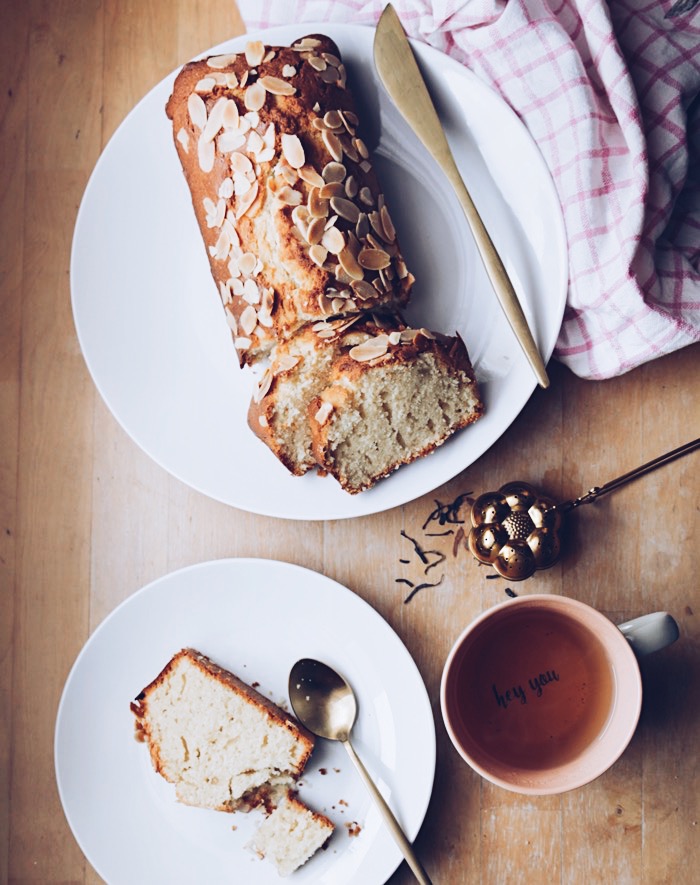 Tea infuser Rice
Golden cutlery AM.PM
Mug Bloomingville
When I wrote this post about my brunch, I asked you if you were interested by the recipe of the almonds cake, which you answered yes! As I didn't have much time, I couldn't publish until now but here it is since it could be the kind of cake to perfectly enjoy with tea when wind will be blowing outside and you will be on your sofa, wrapped up in a blanket.
I used as a base a recipe found on "Le Journal des femmes" website but I changed a bit the quantities to match my tastes.
Ingrédients :
Flour: 150g (wheat or chestnut)
Butter: 90g
Almonds powder: 100g
Eggs: 2
Yogurt: 1 (even low fat is ok)
Sugar: 120g
Vanilla-sugar: 1 sachet
Baking powered: 1/2 sachet
1 tablespoon of rhum
Slivered almonds
Recipe :
• Mix slowly the yogurt, sugar, vanilla-sugar, eggs, flour and melted butter in a big bowl. Add the baking powder, almonds powder and rhum
• Pour the mix into a greased cake mould or covered with baking paper (idea if you don't have brush or if you would like a lighter cake!) and sprinkles with slivered almonds.
• Bake for 45min at 180°C and check the cooking with a knife. Enjoy hot, it's the best. If you want to eat it later, wrapped it with cellophane paper or foil so that I won't get dry. Bon appétit ! (English translation by Quiterie)