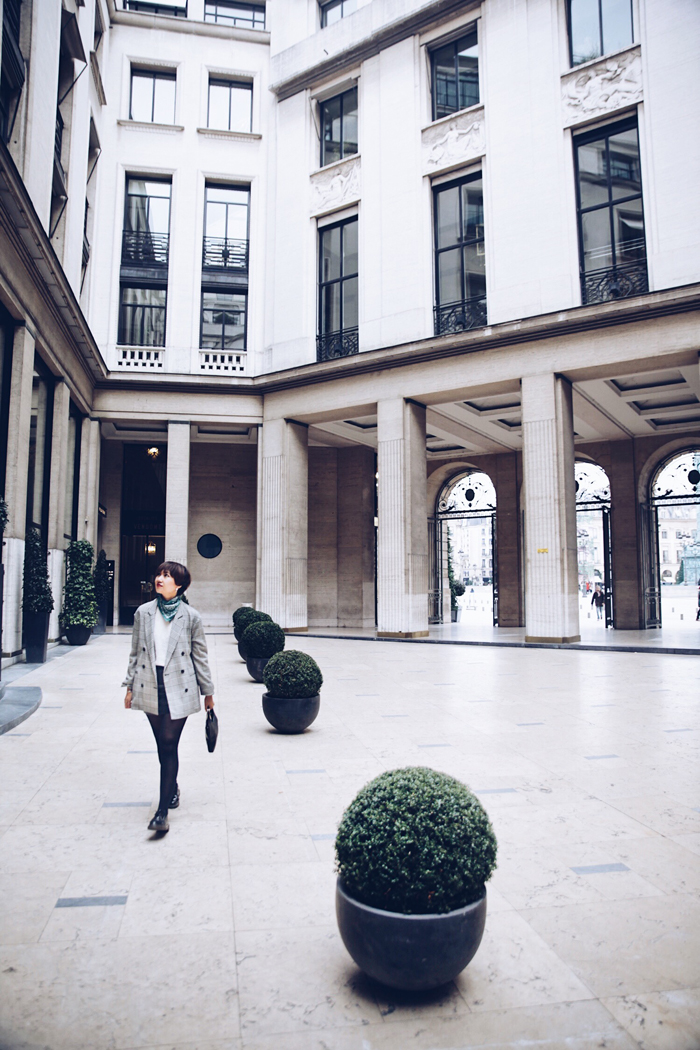 In line with my long-lasting and minimalist wardrobe objective, after "Blazer & jumper", here is the "Blazer & skirt" combination.
Nothing revolutionary, but this outfit is a good example of my will to optimize as much as possible what I already have in my closet while adding new details and one or two accessories.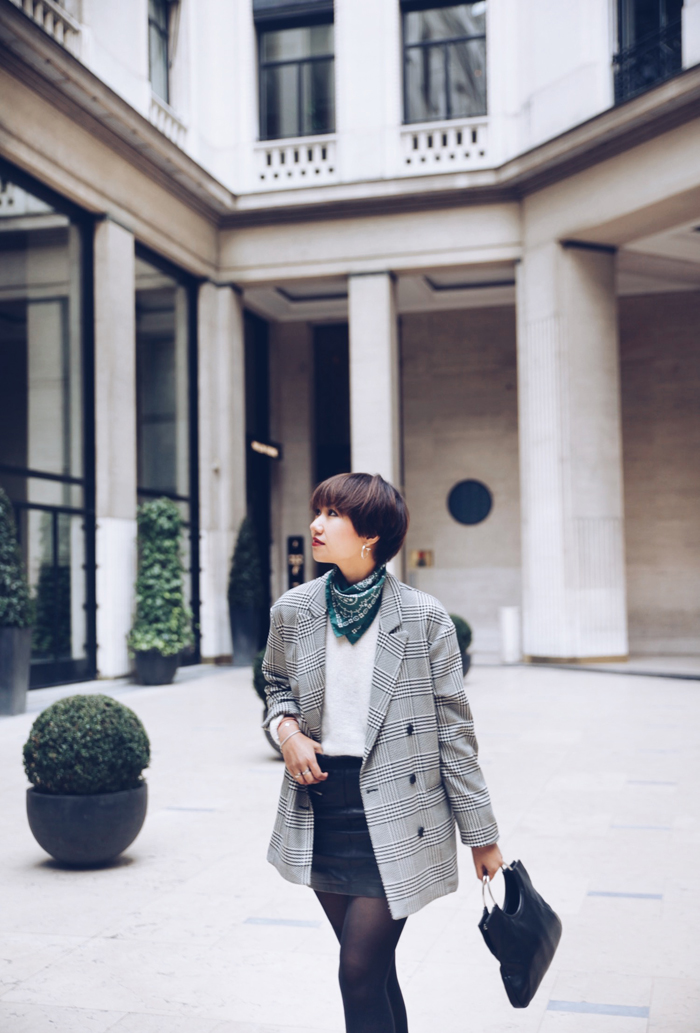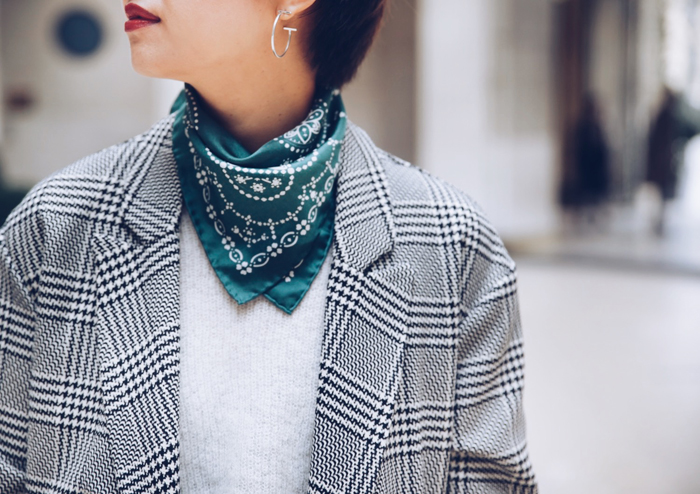 As you can see, my passion for bandanas is lasting: the quality of the one I am wearing today surpasses all the others, it's 100% made of silk and it's made in Japan.
It gives a certain interest to my outfit, which is only made of known clothes already seen here.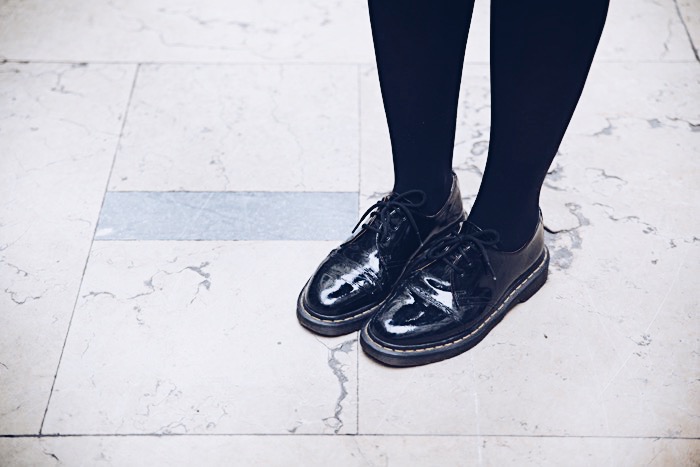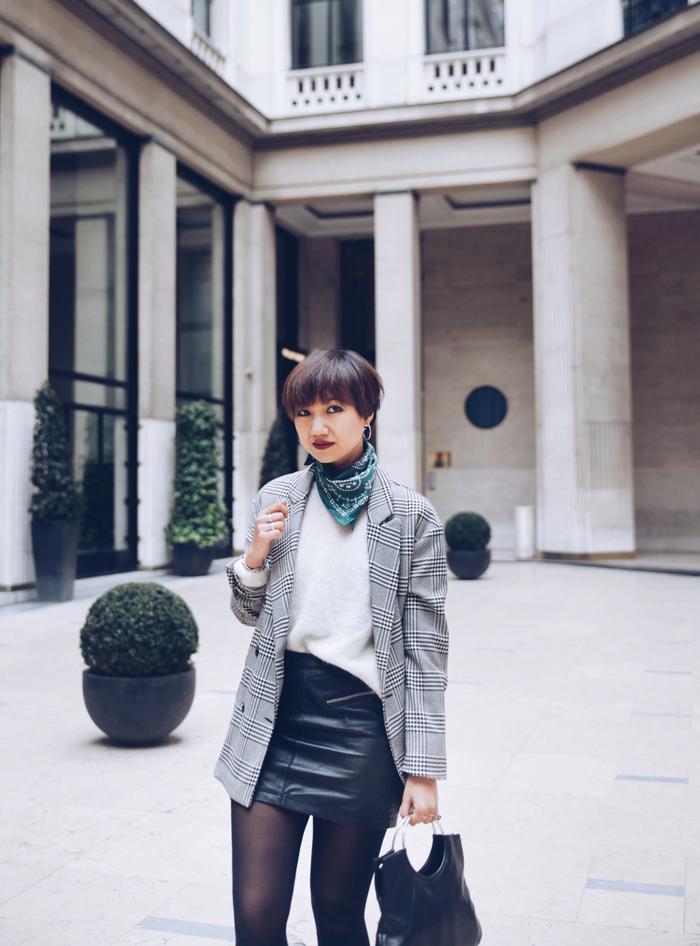 Other than that, it's been a while since I last wore a short skirt, me, usually pants and comfort enthusiast: it's nice to break the routine once in a while! (English translation by Quiterie)
---
My Outfit
Silk bandana Manipuri
Sweater Lena Sézane
Blazer Zara (already seen here)
Leather skirt Oakwood (already seen here)
Tights Pure 50 Wolford
Derbies Dr Martens (already seen here)
Vintage bag Etsy (already seen here)
Earrings Tiffany & Co
Eyebrow crayon Brow Drama Pomade « Châtain » Maybelline NY
Lipstick Lip Paint Lacquer "105 Red fiction" L'Oréal Paris