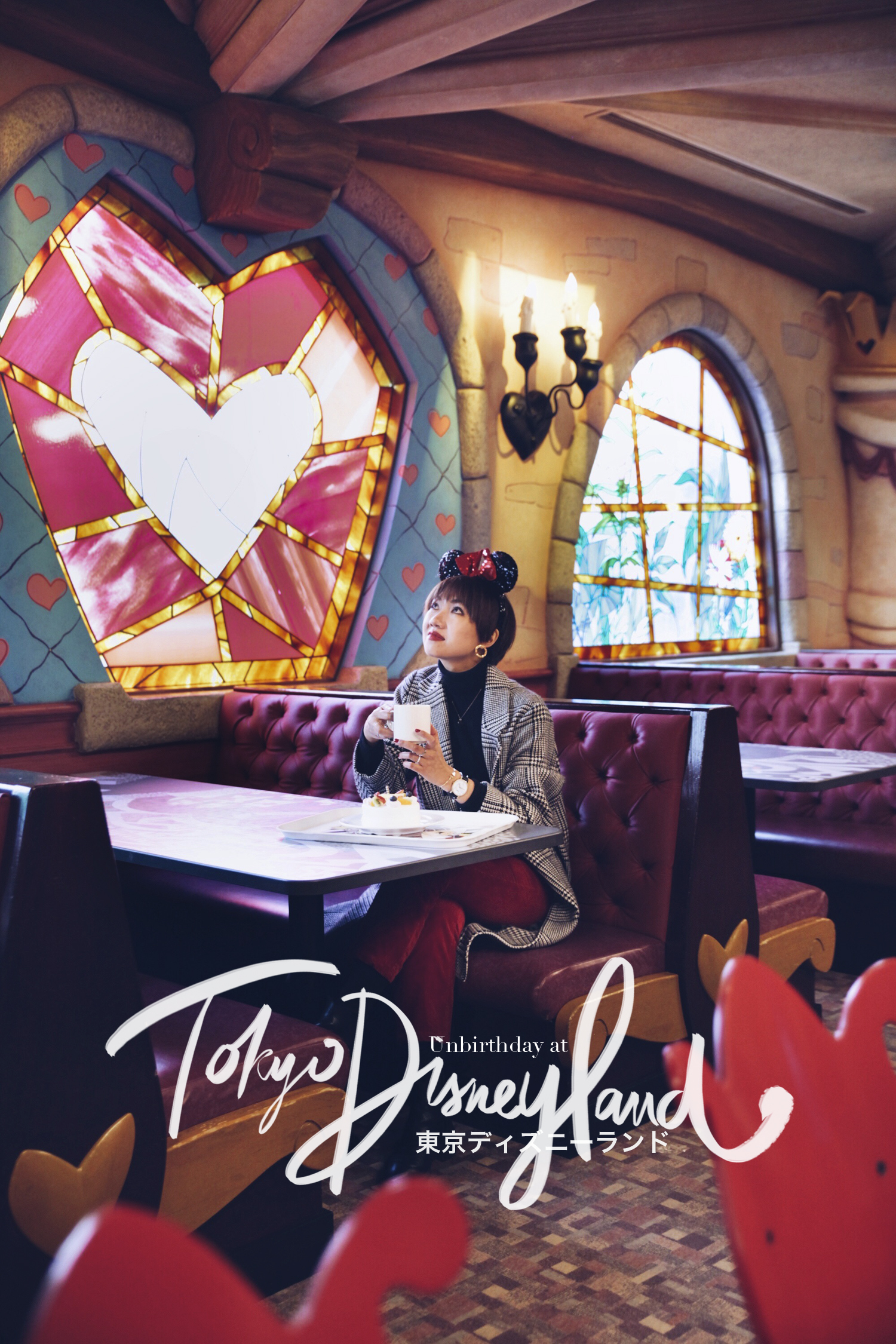 Let's continue our visit of Tokyo Disney Resort and visit Tokyo Disneyland. This article will complement the one I wrote back in 2015 : go read it if you haven't had the chance!
After spending a night in our hotel nearby, we were off to Tokyo Disneyland, with a lot more people than the day before – which makes, sense, it's the main park, and it does have this magical vibe!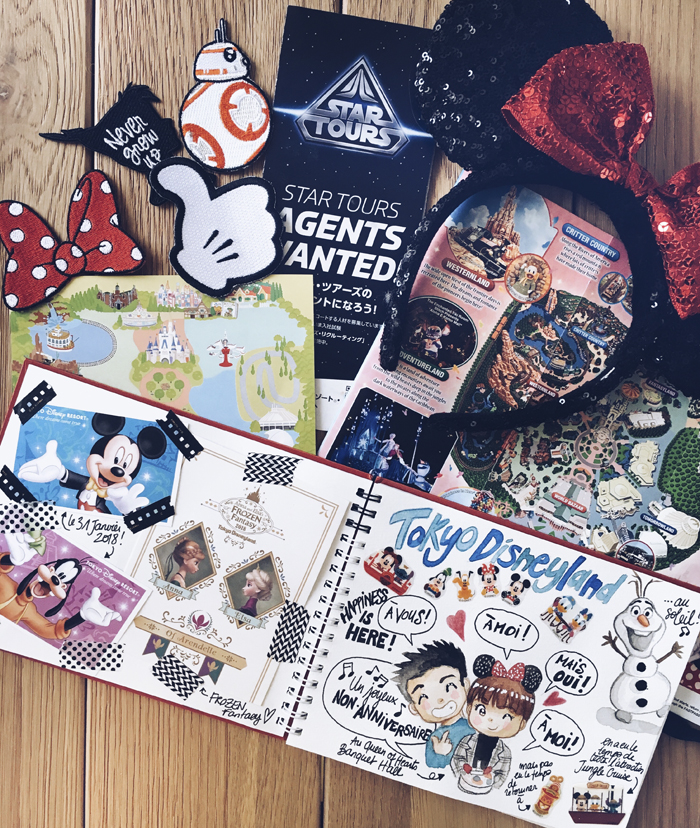 That day, we chose to give priority to the shows over the rides, since that's the main difference with our park in France. We also celebrated our unbirthday (My birthday was 3 days prior!) at the Queen of Hearts Banquet Hall, that exists only in Japan.
We did however decide to try the rides we had missed out on in 2015. So here are my impressions on this whole day. Let's go!
Unbirthday at Queen of Hearts Banquet hall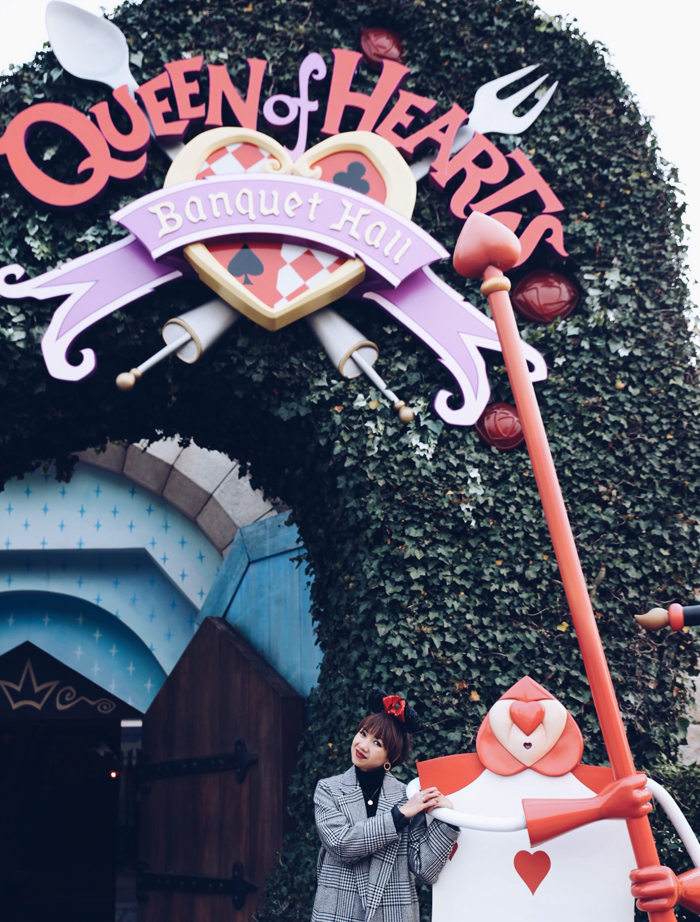 At first, we wanted to have lunch there in Fantasyland, but the "rides/parades" timing didn't work out with that first idea… which actually worked out in our favor… By going at 5PM, we avoided the hustle and bustle, and had the place almost all to ourselves for our unbirthday!
Which explains this "end of the world" vibe in the Queen of hearts Banquet Hall : it couldn't have been more peaceful!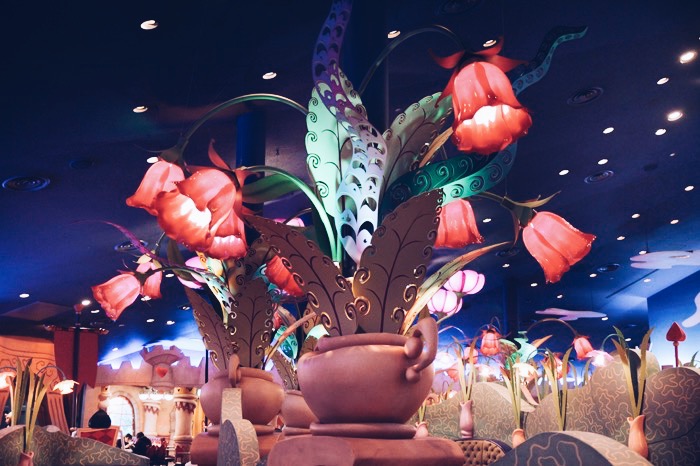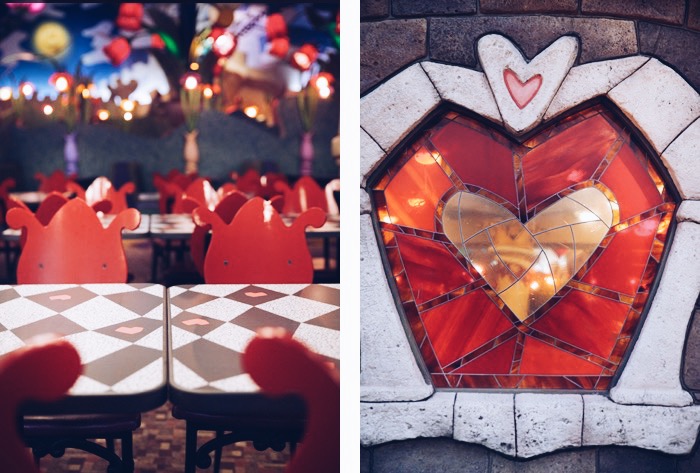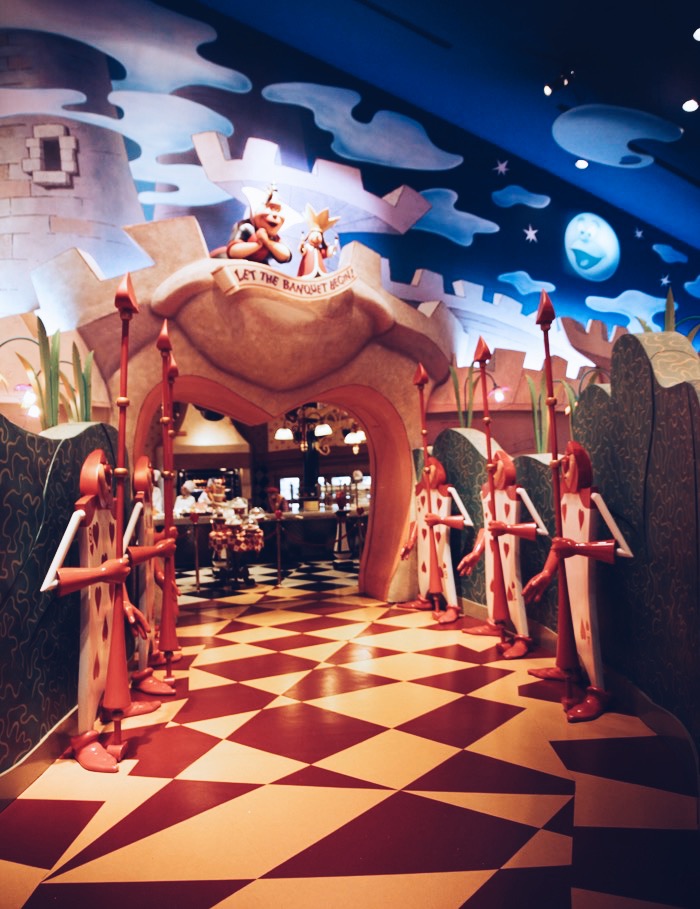 "Let the banquet begin !"
I'm not a huge Alice in Wonderland fan, unlike some of my close friends, but I do like the visuals of the movie… and I love themed restaurants or cafés (like the Beauty and the Beast one in Florida!)
…and when the food is good, it makes me all the more happy, which was the case here!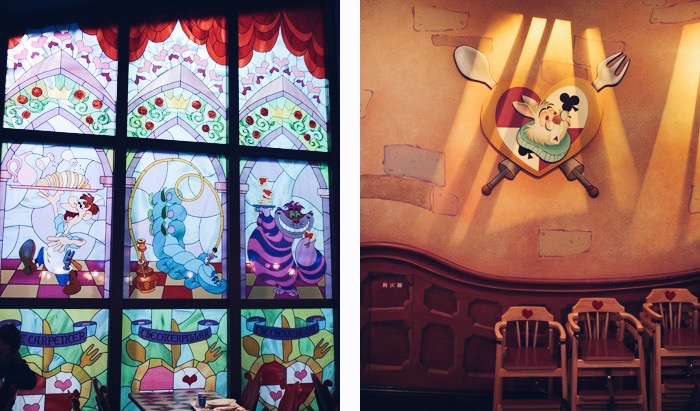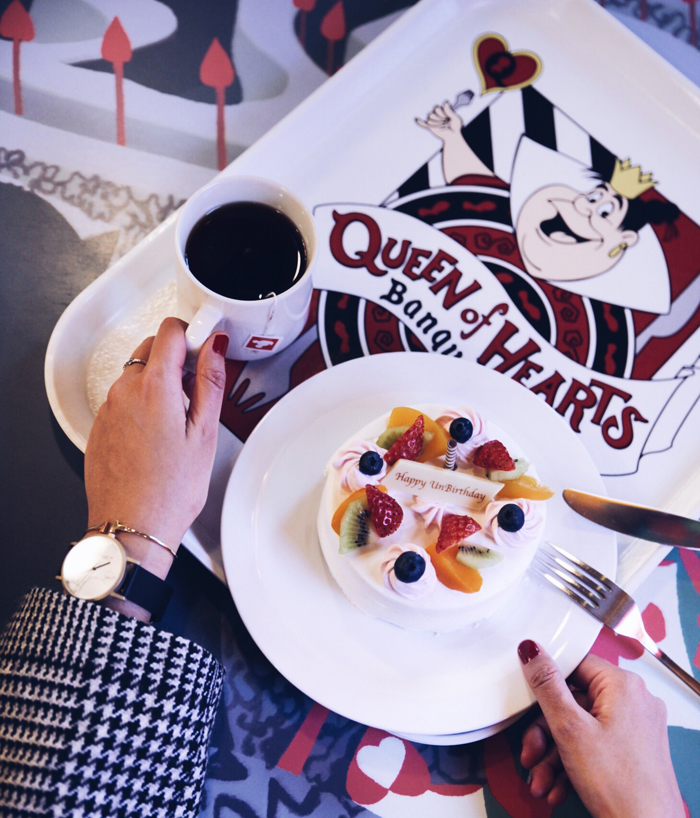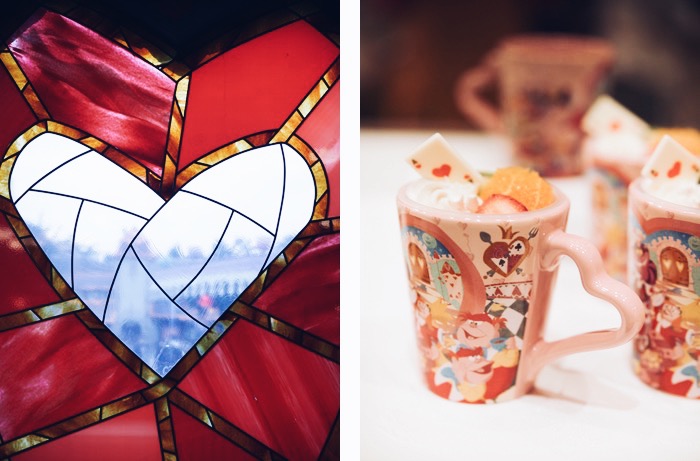 The "Alice" collector mugs

Here is an overview of the venue and the dishes served. It's definitively the place to visit if you're an Alice fan (and the prices are very reasonable as well) : you can also choose to bring back collector items, as some desserts are sold with or without the collector tableware.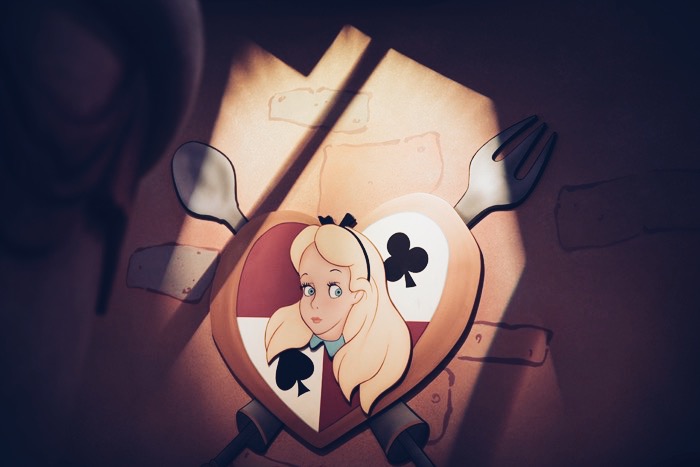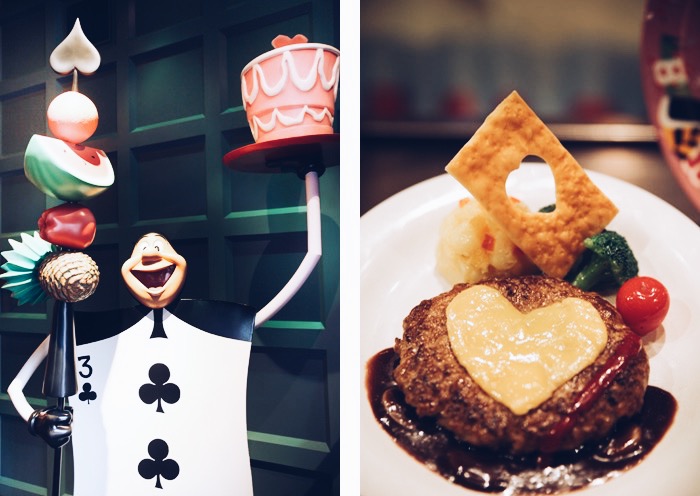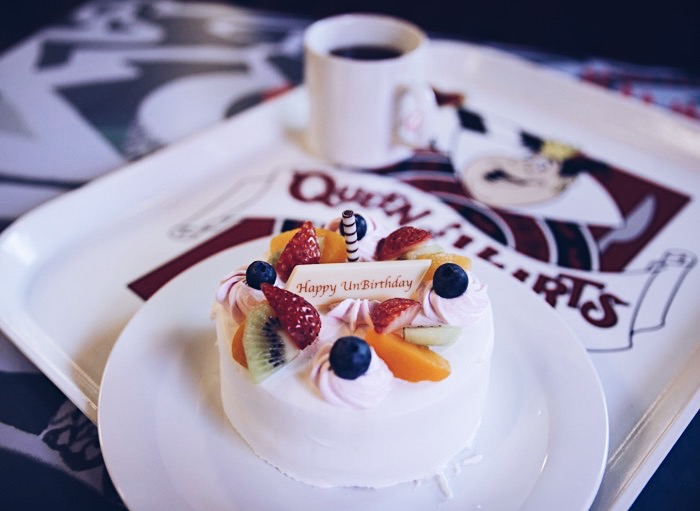 A very merry unbirthday to you ! ♫
In our case, we shared a unbirthday cake that was probably meant for 3-4 people, but we enjoyed every last bite, as it was quite light and not too sugary!
Anna & Elsa's Frozen Fantasy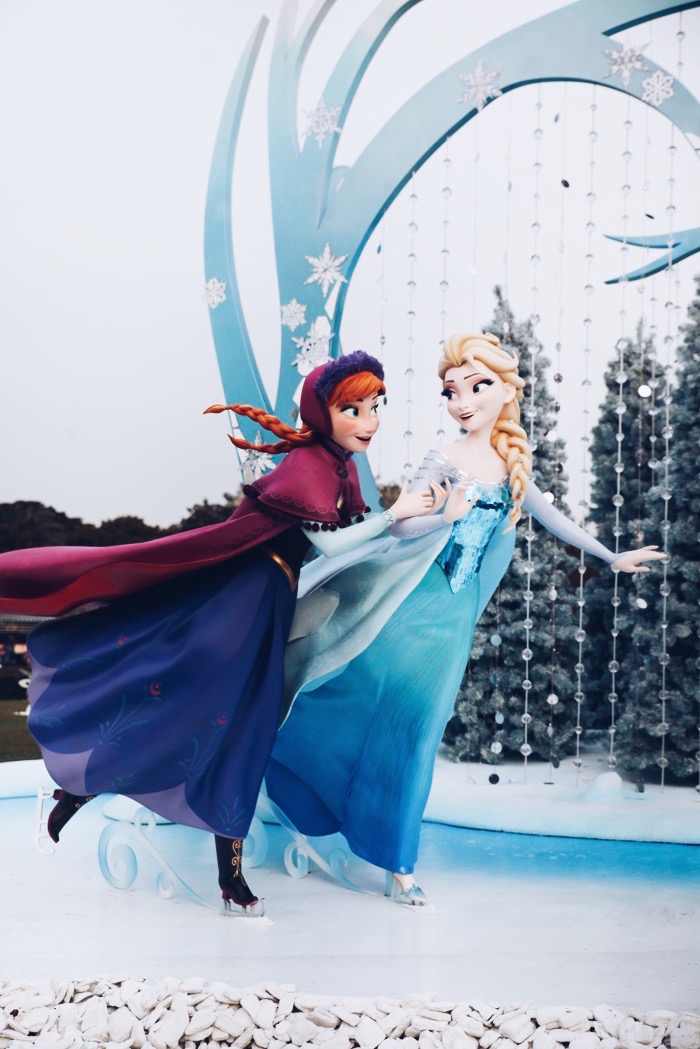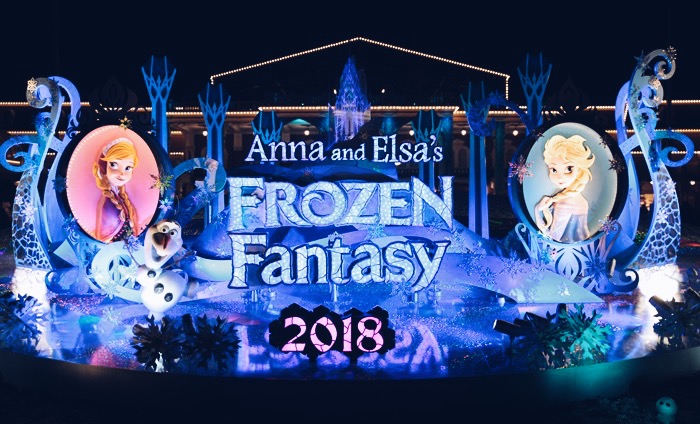 Here again, it's a transient even in the park (up until March 19th). But since January 11, Princess Elsa sprinkled snow all over Tokyo Disneyland for the "Anna & Elsa's Frozen Fantasy".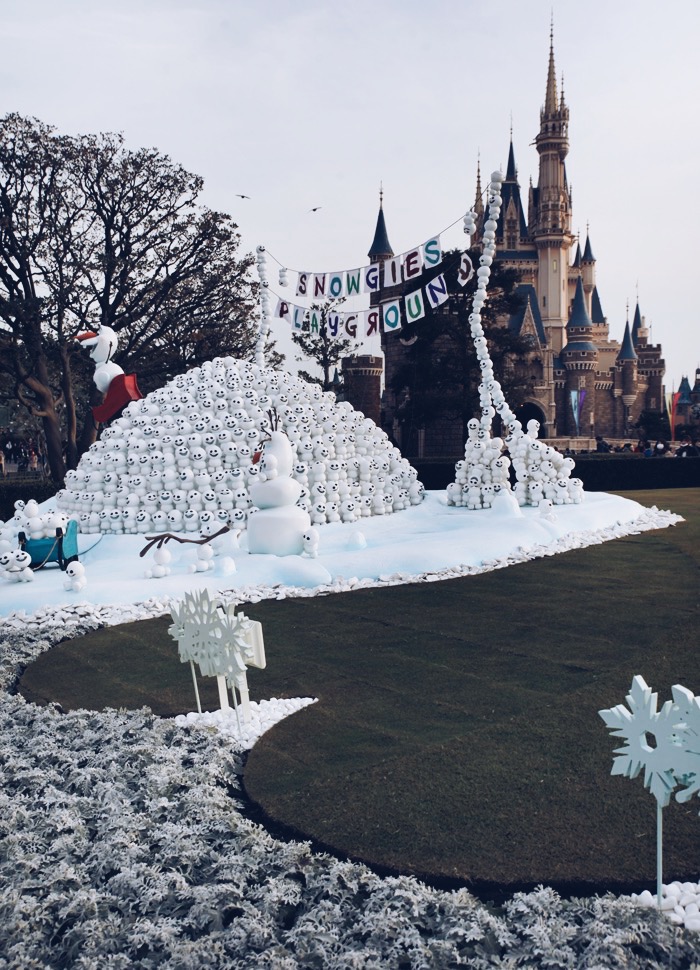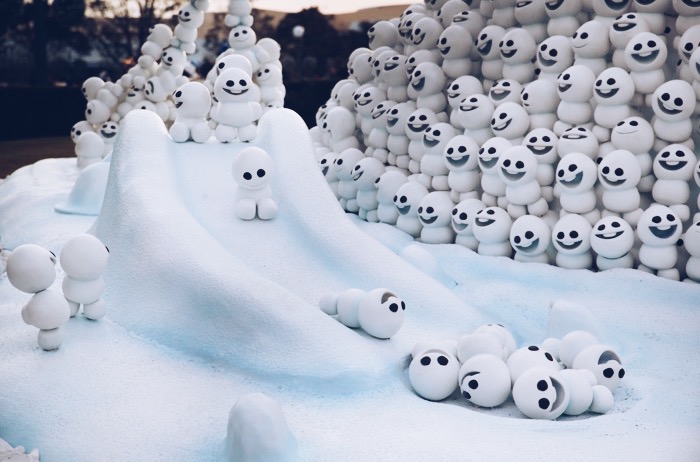 Someone rightly pointed out on Instagram that it's funny how japanese people chose to put Anna's name first, knowing that Elsa is traditionally more popular with kids …
I personally like Anna better, so it was fine by me (as you can see we're still having the most intellectual thoughts here on the blog!)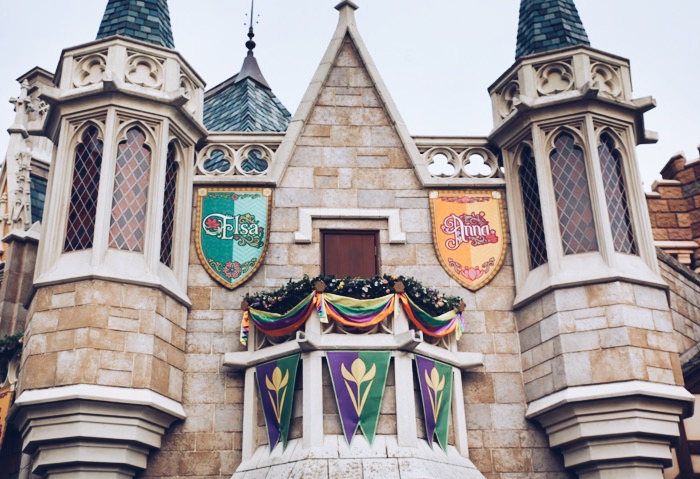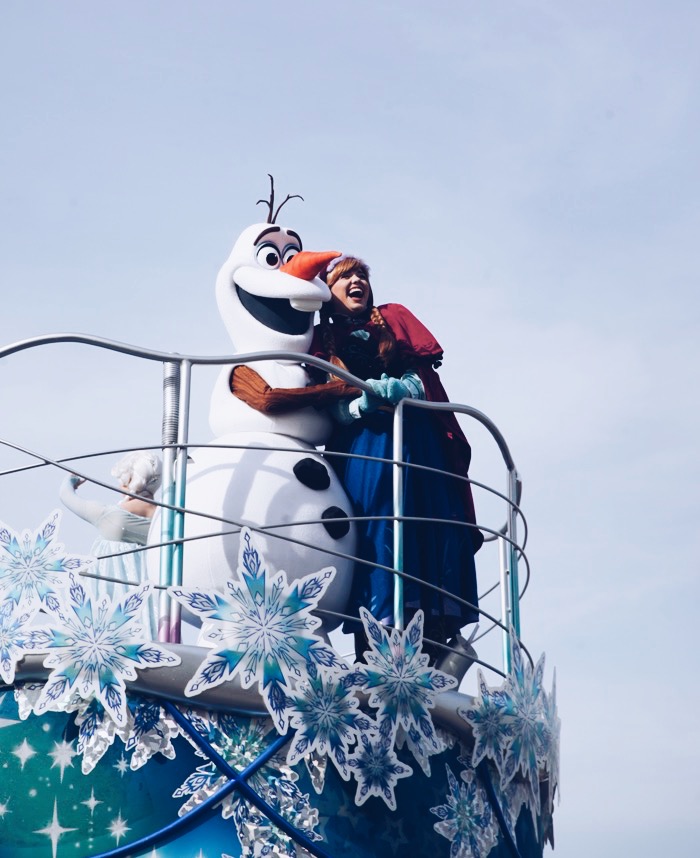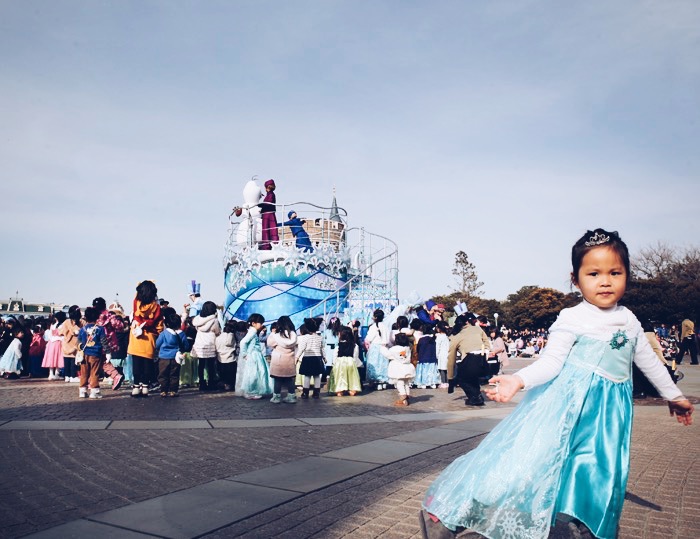 "Anna and Elsa's greeting"
A number of shows are linked to this event : the "Frozen Fantasy Parade", that I only got a short film of on my Instastories, but no pictures, "Anna and Elsa's greeting" that you can see on these pictures, and the night show "Frozen Forever" (that is very much like the one that we had a couple years back).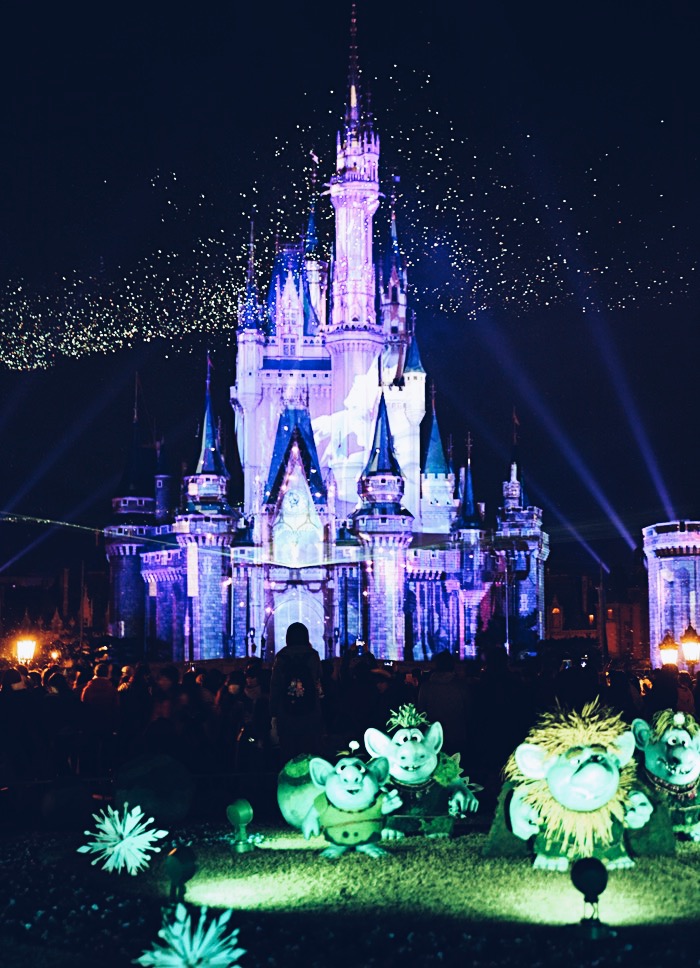 Not the best shows in the park if you ask me, but the Elsa and Anna meet and greet was really well thought out for kids. Some little girls were all dressed up to meet and dance with their idols : it melted my little heart!
The rides

This year we did all the rides we hadn't managed to fit into our schedule in 2015. Here are my impressions (for the rest, revert back to my 2015 article) :
•JUNGLE CRUISE : a boat ride in the jungle with animals that were very life-like : it's pretty funny and well executed, but the japanese guide was in charge of setting the mood and did very well!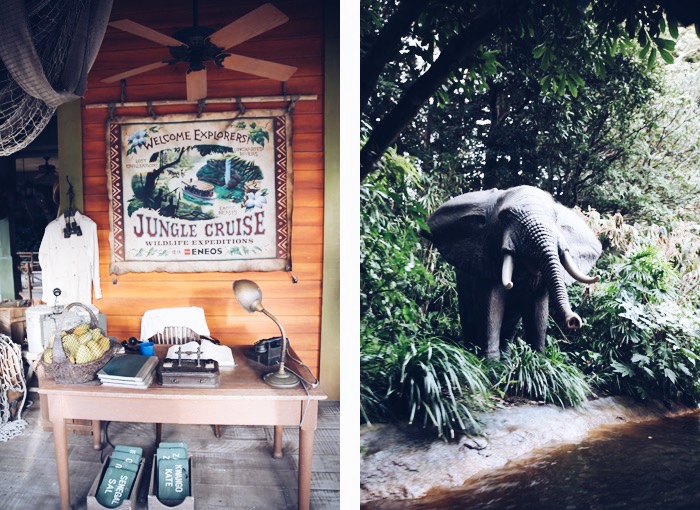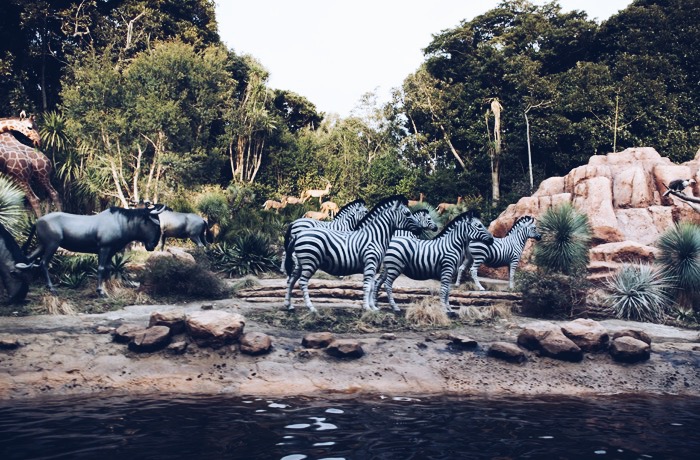 •BIG THUNDER MOUNTAIN : Fast pass is mandatory if you don't want to wait for hours. Fun as well, but not as eventful and fast as our version in Paris.
•STAR TOURS: similar to ours, so really good! Until March 19th, Star Wars VII and VIII scenes are included, which gives it added interest.

•SPACE MOUNTAIN : disappointing, for the ride is very sluggish and there aren't any particularly interesting decors, so don't feel bad to just skip it!
I still didn't manage to see THE HAUNTED MANSION, as it was closed that day! We'll have to come back, hehehe!
The parades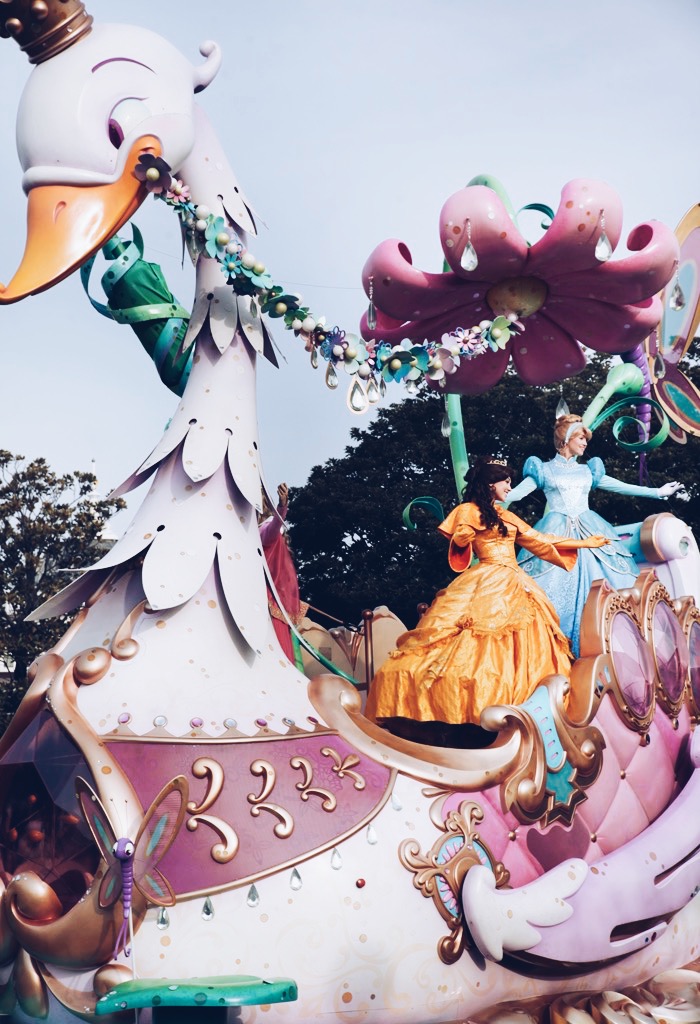 We gave priority to the parades over the shows and the two that we saw lived up to our expectations. (Well, my SO got picky about the "Happiness is here" parade floats, saying they weren't as detailed as in Paris : how chauvinistic of him!)
•HAPPINESS IS HERE : we had seen it back in 2015, but I think they added some floats, because I didn't remember the seagulls from Nemo screaming "Mine! Mine!" or Rapunzel!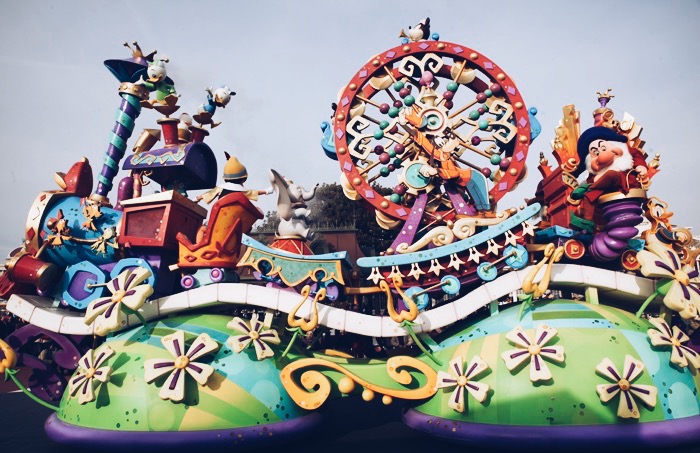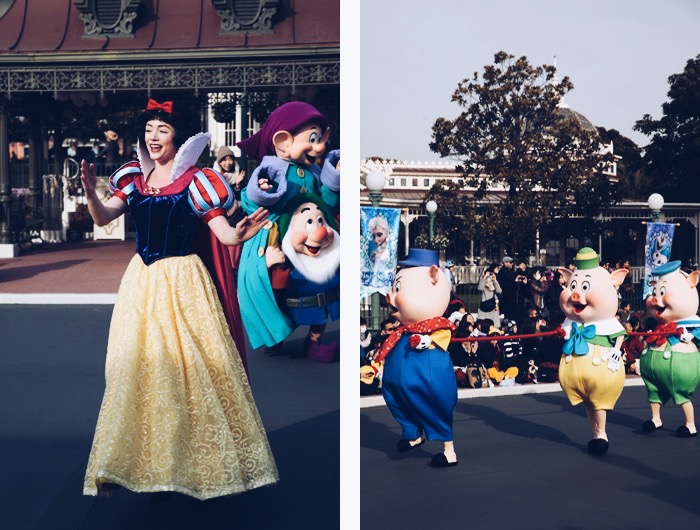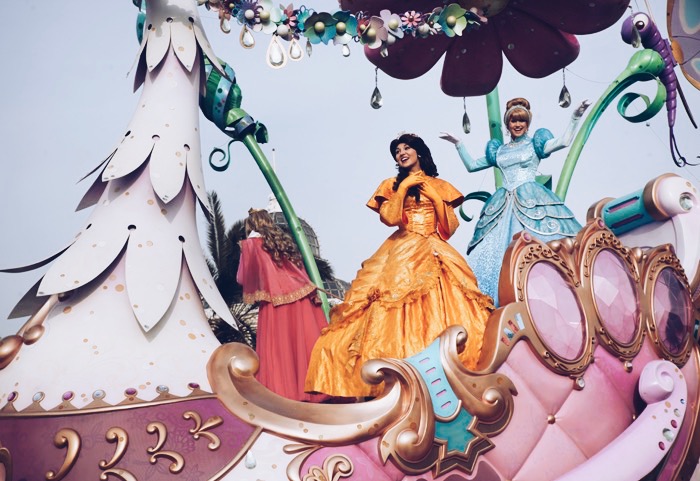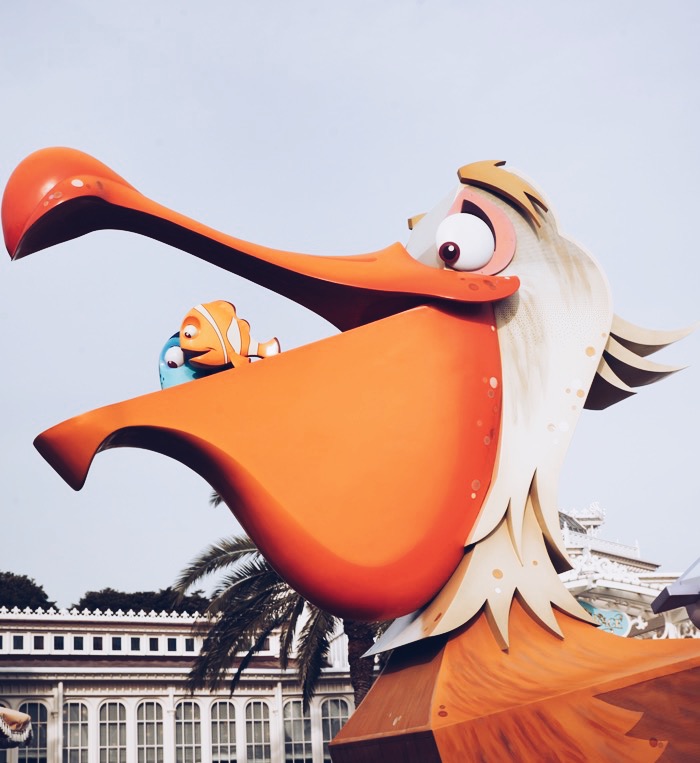 "Mine ! Mine !"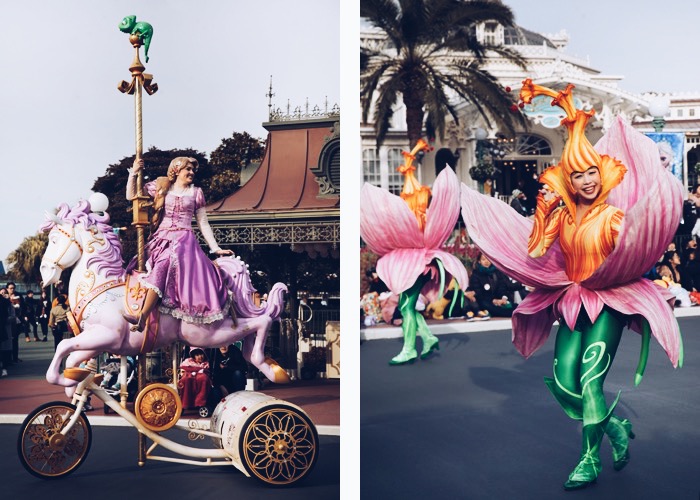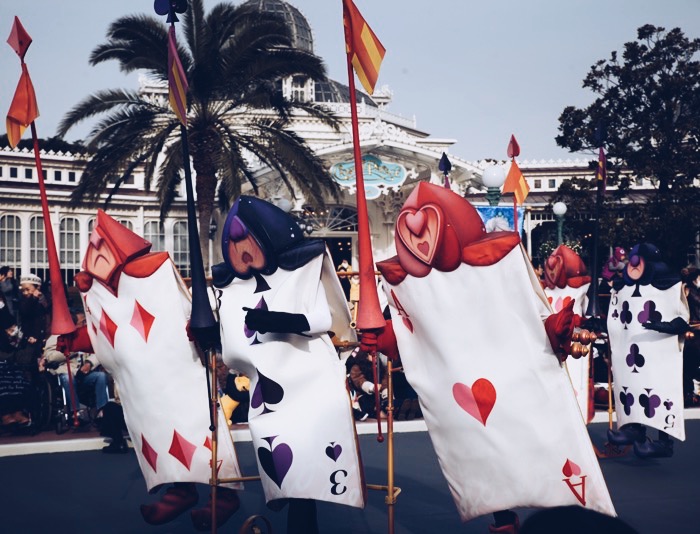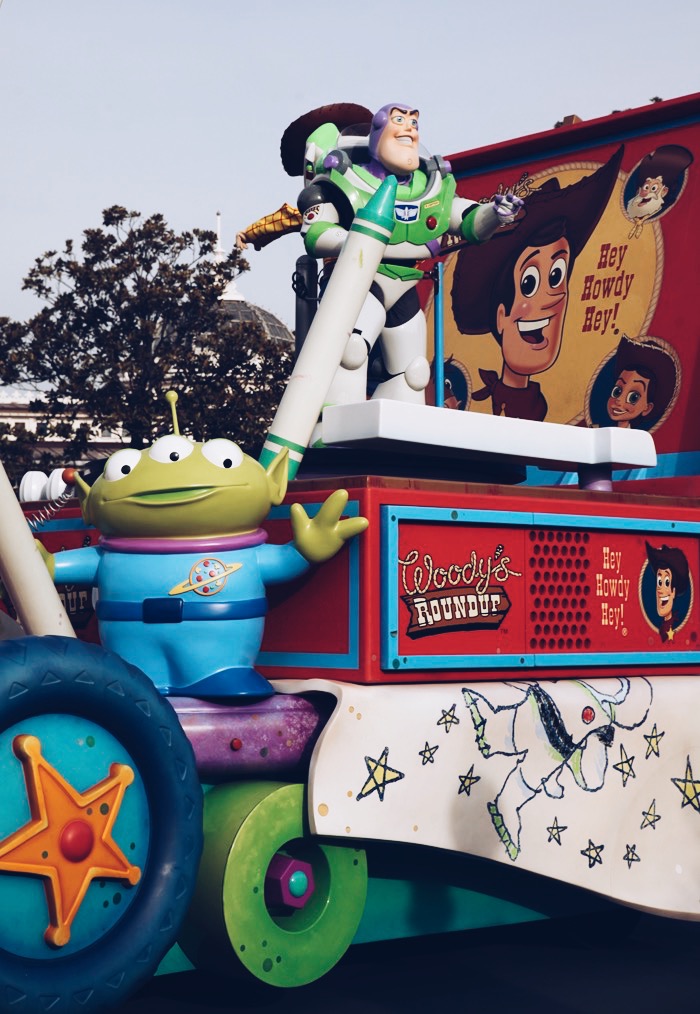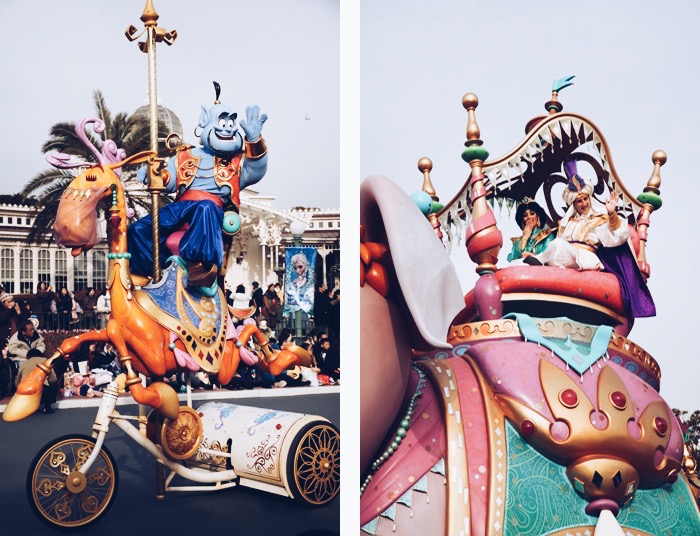 "A whole new world! ♫♫"
A very colorful parade, with heady music : itt's definitively Disney's kingdom, all is well!
•THE ELECTRIC PARADE : Don't miss it ! The parade was also in Paris a long time ago.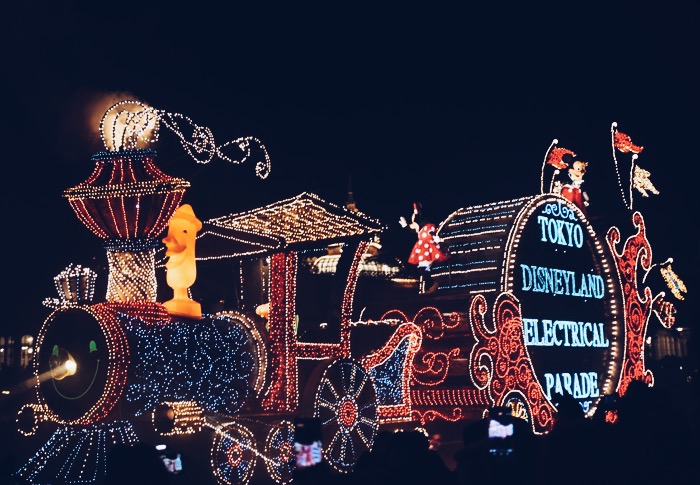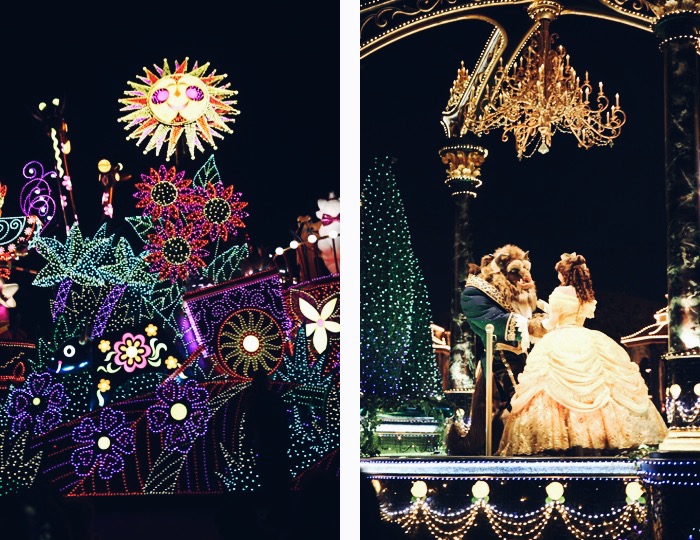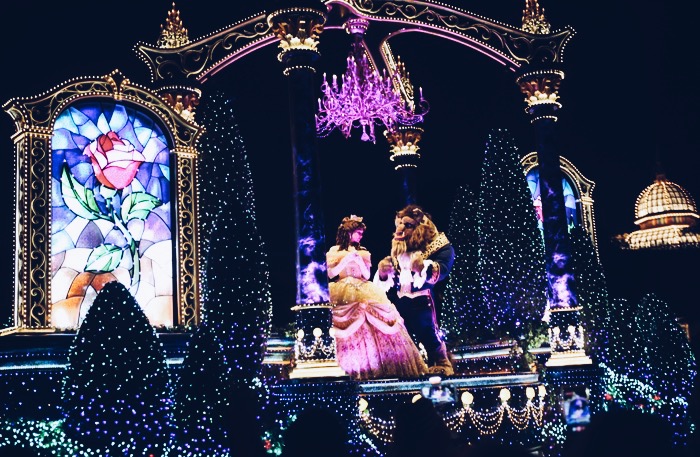 One on my favorite floats : "The Beauty and the Beast" one
Here it takes an even more grandiose and magical dimension, as you can see on the pictures.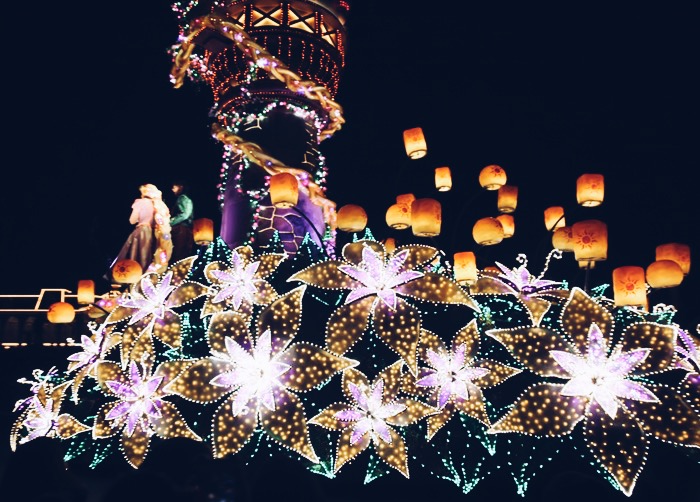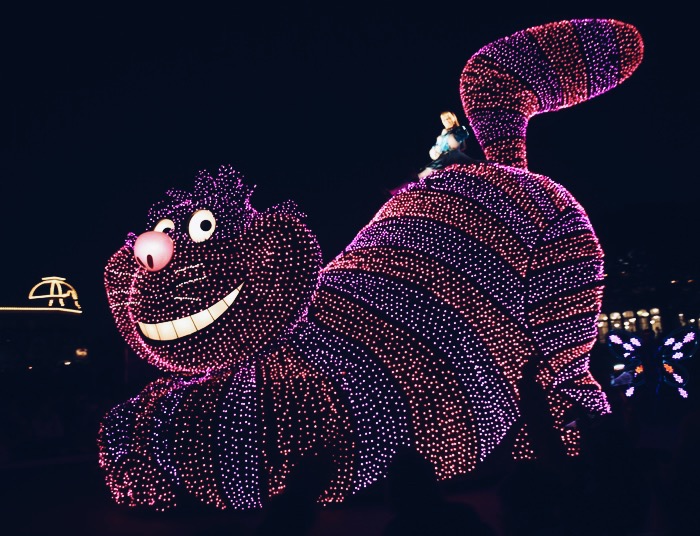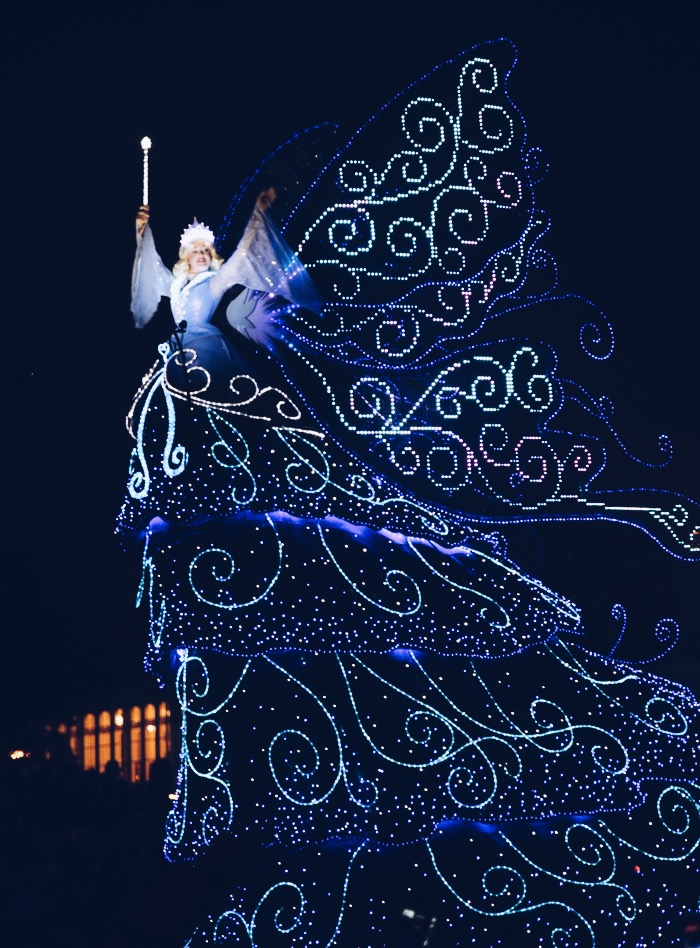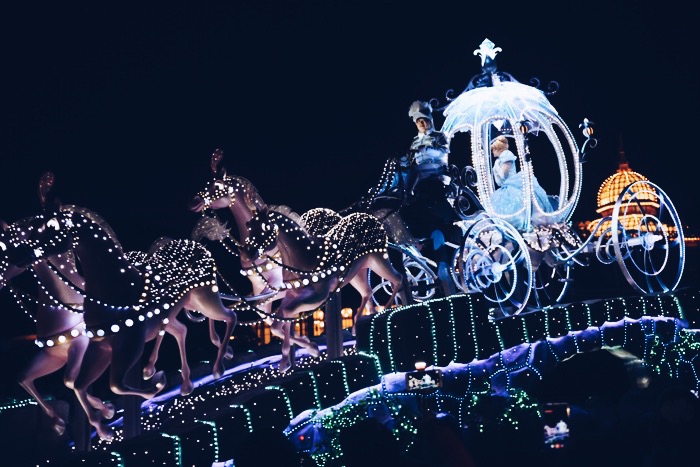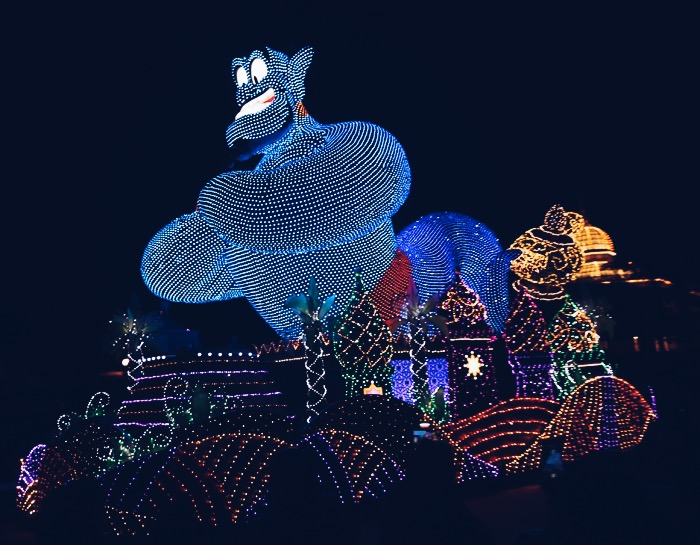 Extra tips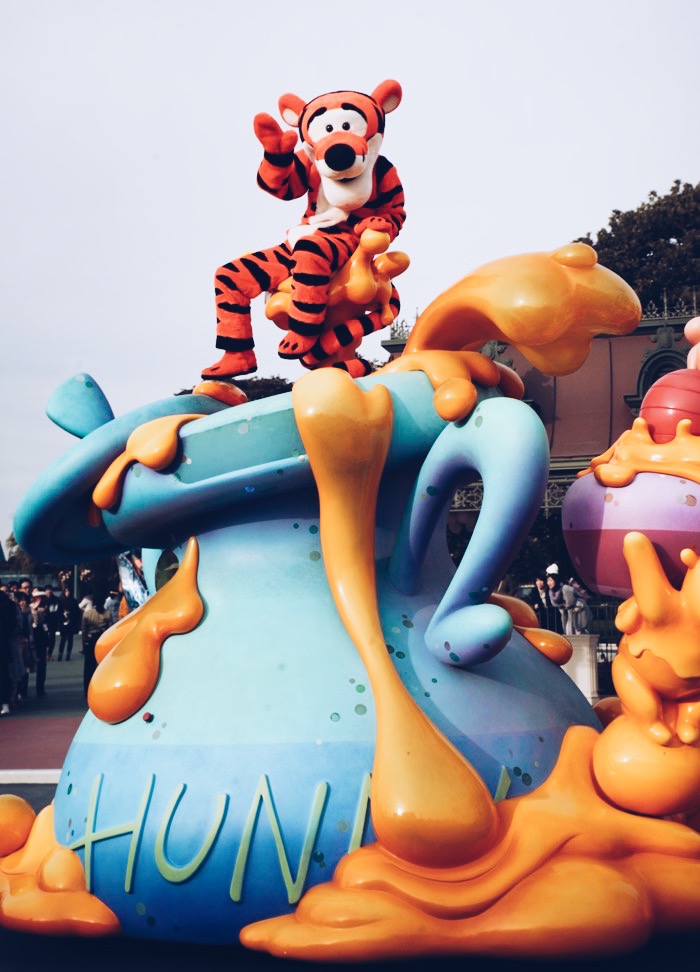 –My advice for the Tokyodisneyland parades would be to try and get there at least 15 minutes before the beginning to get a spot on the benches around the castle, just across from the Crystal Palace restaurant. We were there for the 2 parades, and as you can see, it was a pretty good spot!
-Once again, the Fast Pass system needs to be dealt with in an even more military manner if you want to do as many rides as possible. But since the whole point is to have fun and browse, do what you can without pressuring yourself! It's no big deal if you don't manage to do it all!
-For the restaurants, everything is good quality, there's no big risk in trying what you come across. That being said, the all-you-can-eat buffet at the Crystal Palace isn't really worth it. The place in itself is nice, and there are a lot of savory options (even if it remains classical), however the desserts are pretty underwhelming.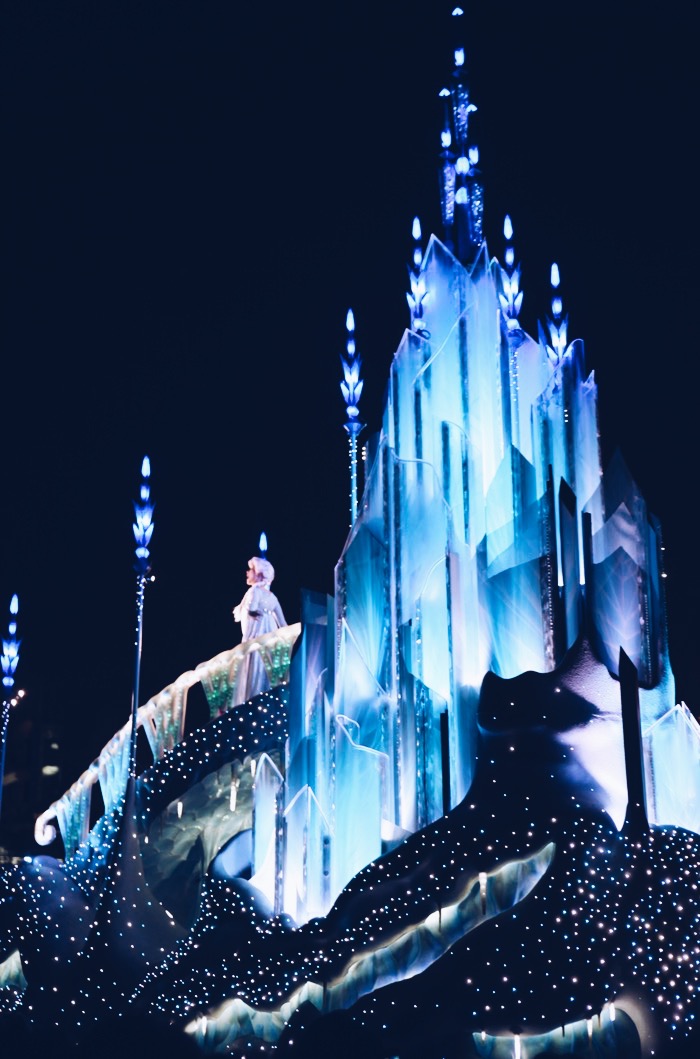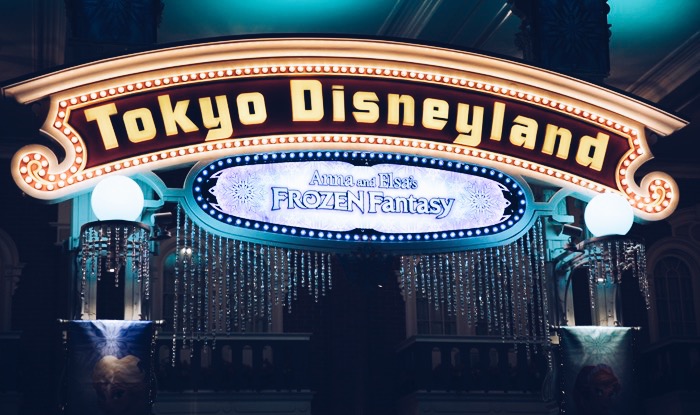 There we go, I think I told you all I know about the Tokyo Disney Resort! I hope it'll have sparked your interest and that you'll go and visit Mickey Mouse's kingdom in Japan.
I can't say it often enough, visiting the Disney universe in Japan is visiting it in the most optimal way : the japanese can't be beat when it comes to organization, comfort for watching the parades and shows, quality of food and this Disney magic with just a hint of exoticism! (English translation by Marine)