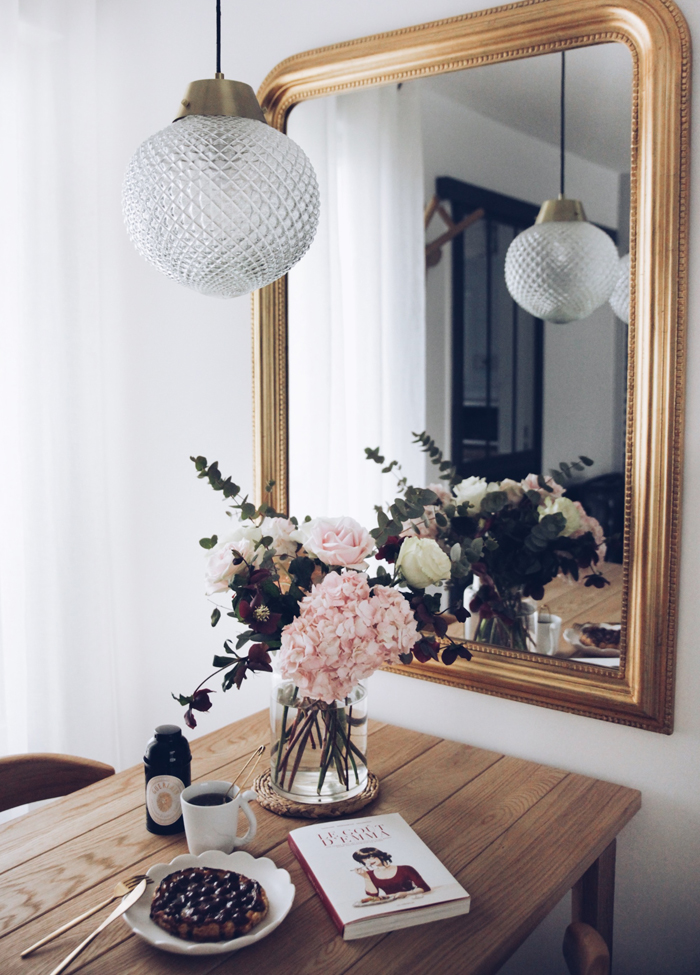 Short break in my Japanese holidays to tell you all about the things that pleased my five senses lately. Let's no wait more, and here are my new "Five senses" blog post.
SMELL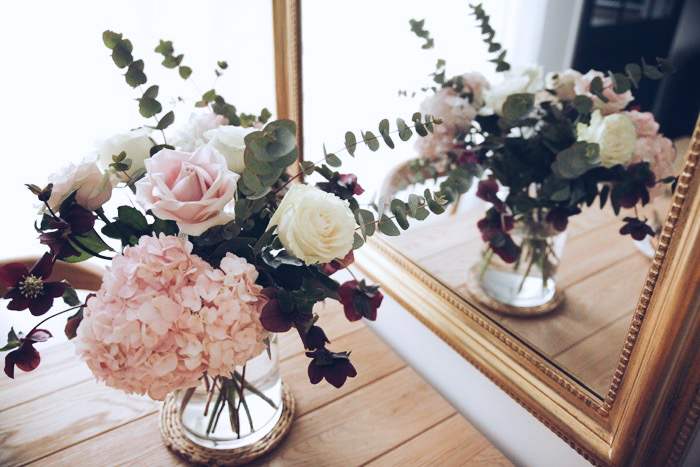 This bouquet was composed by my dear loved for no particular occasion, but just because we both like having a floral touch in our apartment.
He carefully chose each type of flower to get this harmonious rendering. This assortment of roses and hydrangeas it's just what I like: simplicity and elegance.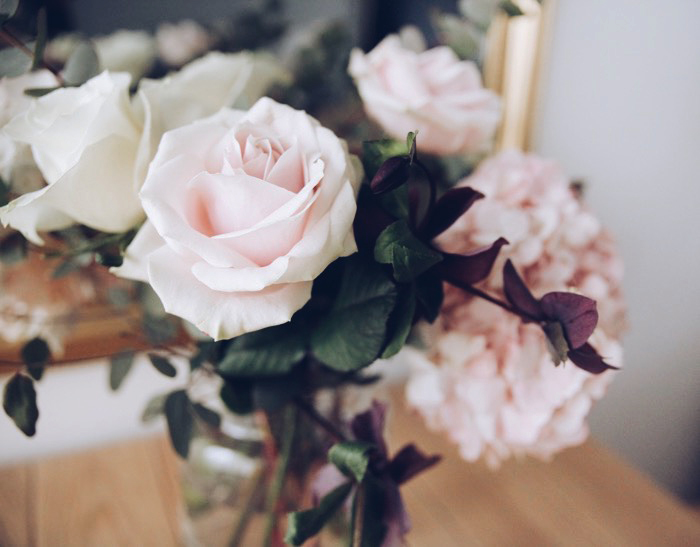 I am very lucky to have a man by my side who appreciate the beauty and finess of things: the light scent coming from this bouquet reminds me this every day… until the next bouquet!
TOUCH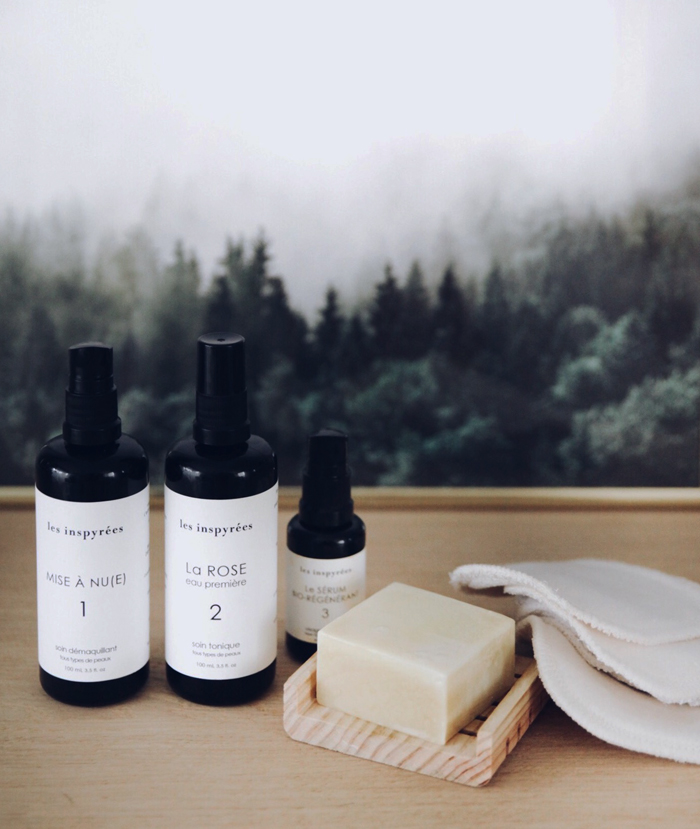 Organic Babassu, olive and Karité oil vegetal soap Les inspyrées
Organic cotton makeup remover pads Les inspyrées
My simplier way of life is slowly become a routine. It includes products I use every day. Even though I use products from major brands, I've being trying to consume smarter. And the way of doing of one of my friend motivated me to go further and try with beauty products.
Mathieu is a long-time friend, previously photographer of art pieces, he quit his Parisian life to live in the Pyrenees in order to create with Nicolas, PhD in pharmacy, a range of skin care products called "Les inspyrées", which respects the environment, the skin, is vegan and not tested on animals.
So, I had the chance to witness the launch of their "slow-cosmetic" brand and products by being the test subject from the opening of their website.
As for now, I've only tested a few products but I'm already convinced by their benefits and the eco-friendly development associated. To know more about the ideology of the brand I'm inviting you to read their message here and on their blog.
You will say that I'm not objective because this brand is own by one of my friends, but I always tell what I don't feel confortable with to my friends, so I wouldn't refrain myself to do it this time neither.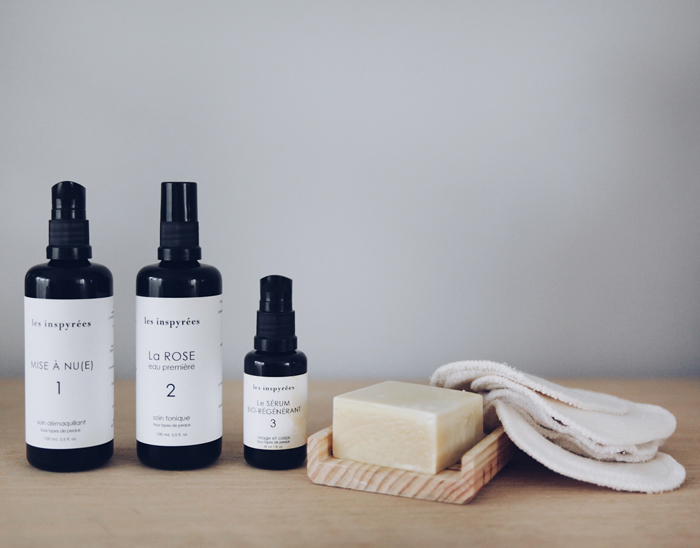 "Mise à nue" #1 make up remover Les inspyrées
"La Rose, eau première" #2 water Les inspyrées
bio-regenerating serum #3 Les inspyrées
(packaged in recyclable glass bottles)

This being said, for now I only have positive things to talk about (apart from technical adjustments I recommended them= spray cap is a bit tough sometimes, products with a coloring tendency). Anyways, I like the idea of the products being handmade, in limited series and with a very strict control.
For the past few weeks, I've been scrupulously following the clearing routine in 3 steps with the products you can see on the pictures and I am really satisfied.
I even replaced the tone of cosmetic remover pads by their biologic cotton washable make-up remover pads. I will need to figure out how I manage them on the long term (especially when traveling) but as for now cleaning them regularly doesn't bother me much.
The routine is actually well explained here. I will tell you again about this later!
SIGHT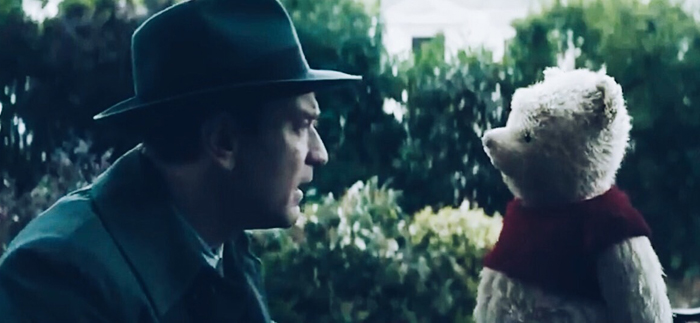 So many movies to watch lately! I loved "The Shape of water", I have to watch very soon "I Tonya", "Call me by your name" too, a lot of qualitative movies on the screens!
The day before yesterday, I had the surprise to watch a teaser (I usually don't watch trailers but a few people sent me this one, thinking I would like it.. and it was true!). Indeed, it was a teaser trailer of "Christopher Robin" in which my dear Ewan Mc Gregor is performing!
Indeed, it was a teaser trailer of "Christopher Robin" in which my dear Ewan Mc Gregor is performing! Once again, you may think that I am not objective!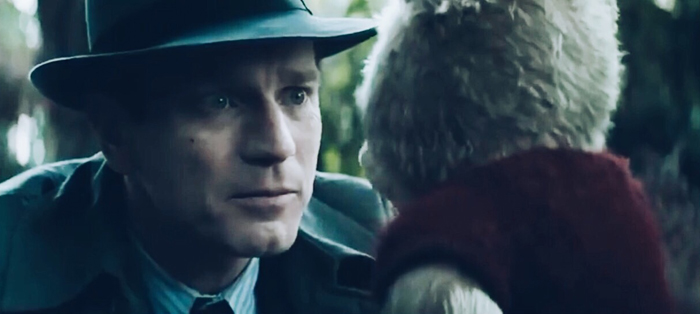 Ewan Mc Gregor in front of Winnie : quite unusual !

I am not sure this new opus of Winnie the Pooh will be a success on the screen but I am looking forward to seeing again one of my childhood hero with my adulthood hero (Ok, I'm exaggerating a little)! Out from this summer apparently. Let's be patient.
HEARING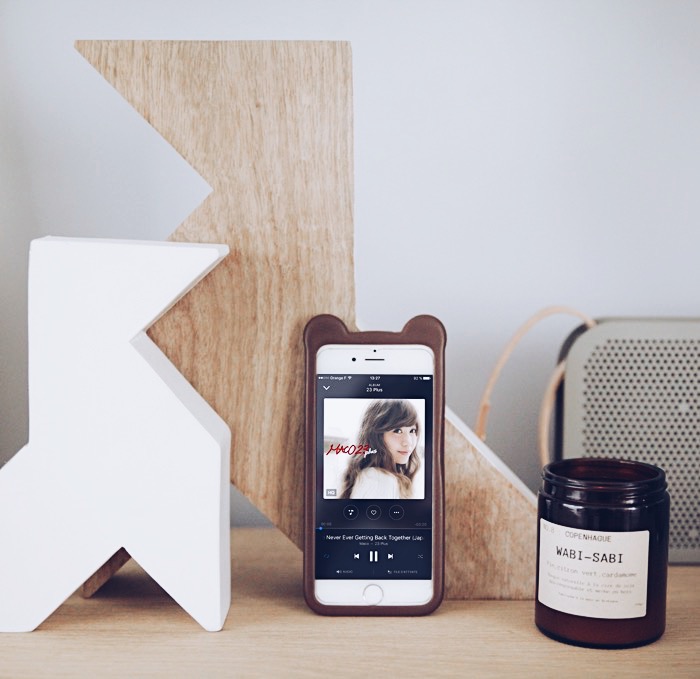 "23 plus" by Maco
Candle Wabi-Sabi
If you like the instastories playlist from my travel to Japan, you may have noticed the cover of "We are never ever getting back together" from Taylor Swift by a Japanese singer Maco. I discovered this singer while enjoying a pancake in the neighborhood of Shimo-Kitazawa, and thanks to Shazam, I easily found out who was performing this cover.
Back in France, I listened "23 plus" the full album of this young Maco, and even if it's not very innovative, I listen it with pleasure and reminds me of my sweet Japanese moments.
So I recommend this album when it's rainy outside and when we want to comfortably stay home. (A slow cover of "Roar" from Katy Perry is also included!
TASTE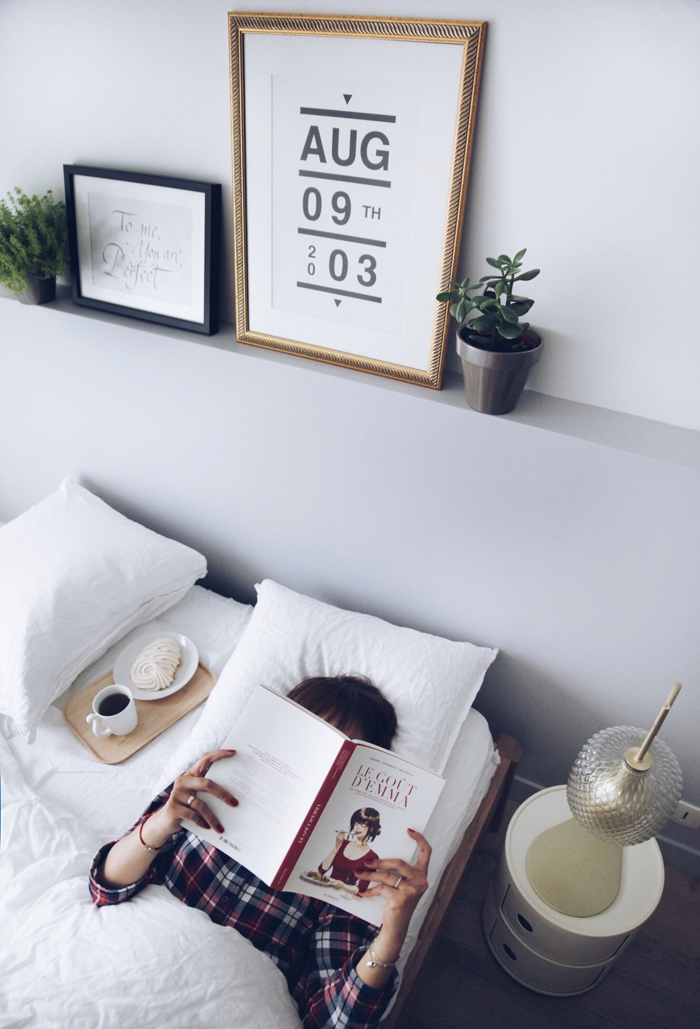 Mistinguett lamp AM.PM
Pajamas La Redoute collections
"Date" poster Etsy
This comic I found it when I was reading a web article of Le Monde, comparing it with Gourmet solitaire, one of my favorite manga from Jirō Taniguchi.
A few minutes later, I was ordering it. I don't regret it, because even if nothing can outperform the poetry and details of Taniguchi, this franco-japanese manga is quite good.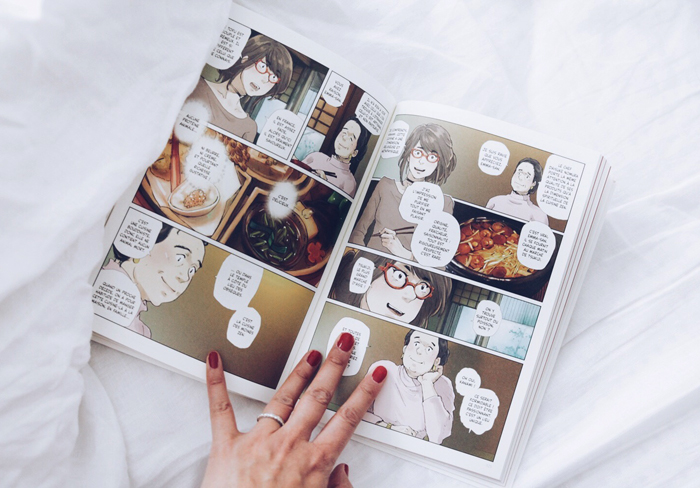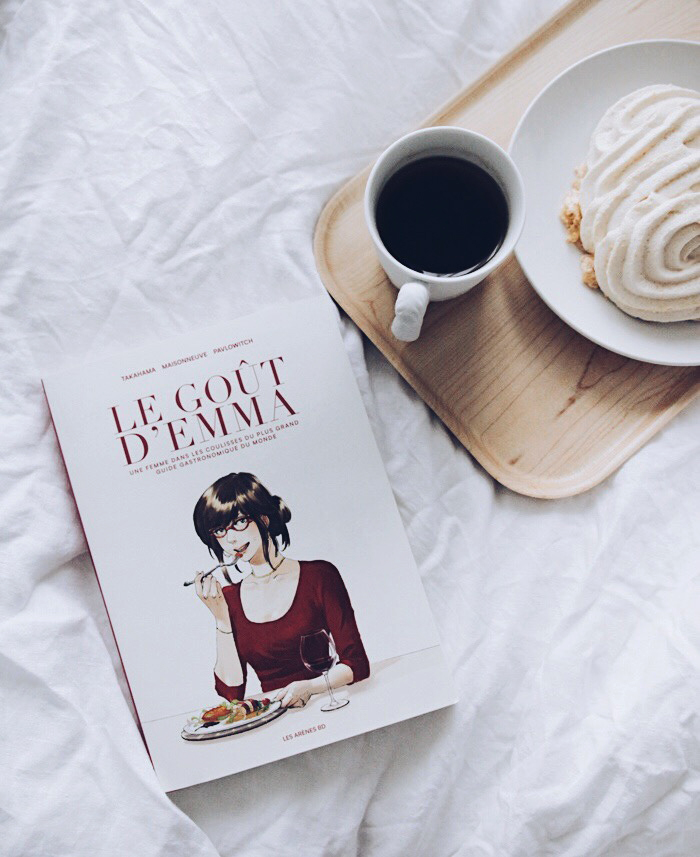 "Le goût d'Emma" by Emmanuelle Maisonneuve, Julia Pavlowitch and Kan Takahama
It tells the story of Emmanuelle Maisonneuve (one of co-author of the book) when she was working for the Michelin Star guide.
As this position was most of the time more held by men, she tried to find her place in this world thanks to her passion for good food, sensibility and her flair  for exceptional good.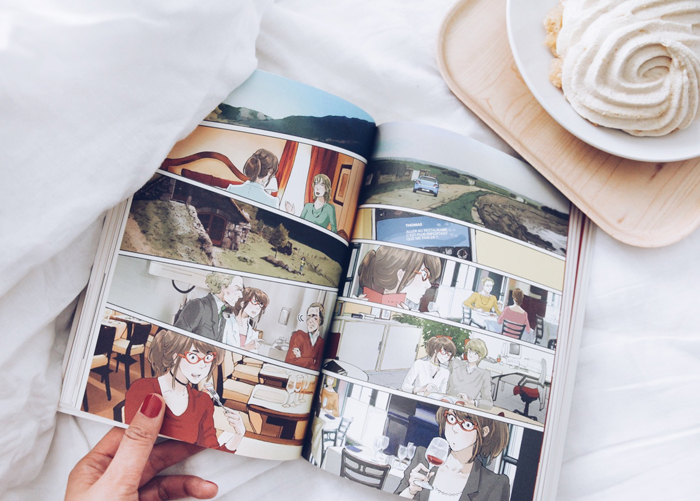 We can also understand the difficulty of this job, which at the first sight would make more than one envious but which actually requires a very detail organisation and a life on the roads, alone.
The story is mostly in France with a quick step in Japan: I wish it would have last longer! But it's quite a positive sign, isn't it? (English translation by Quiterie)