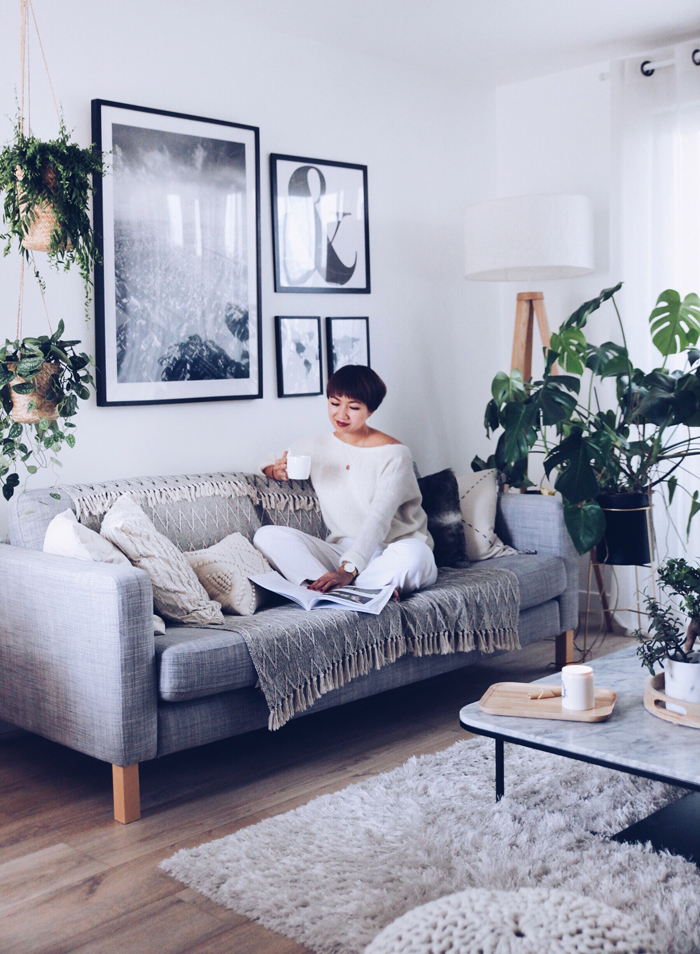 I love writing these Five Senses articles to explore all the things that excited my senses lately. And if I am not wrong you like them too. So here is the 11th article, and I hope you will like it as much as I do.
Sight
Last week, as you probably saw on my Instagram stories, I got invited for the opening of the elegant, simple and cosy new shop of OR DU MONDE (7 rue Notre-Dame des Victoires 75002 PARIS) a green and ethic jewellery brand.
During the evening I participated in a few workshops to get to know more about jewellery in general, selection criterias of a diamond and the most important, the way to protect our planet.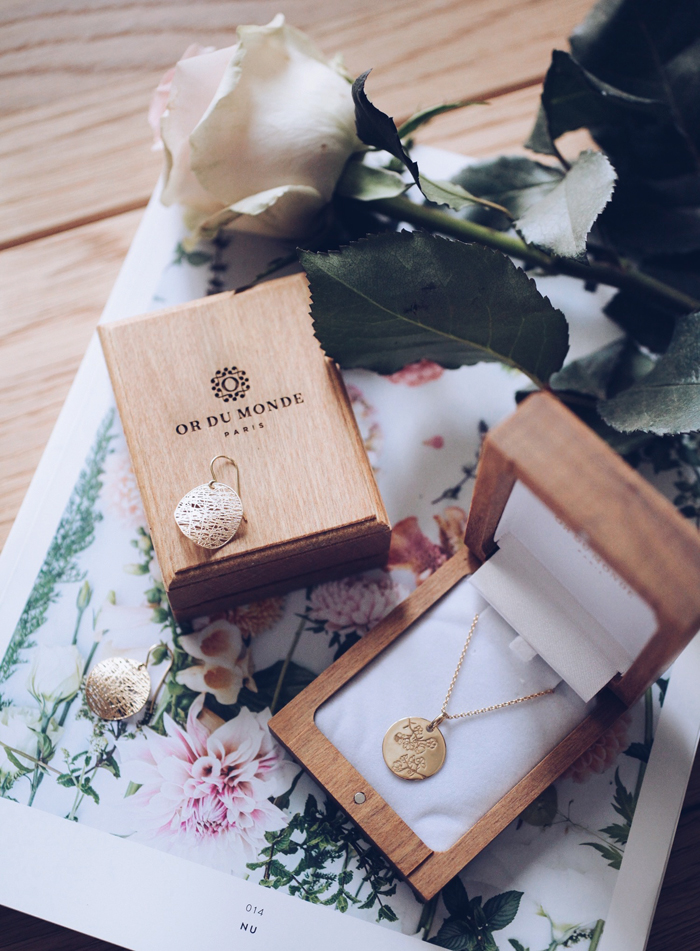 Earrings "golden leaves" OR DU MONDE
Medal "Cherry blossom"OR DU MONDE
Indeed gold mining is a very polluting activity: OR DU MONDE is committed to only use recycled gold and traceability flows for gemstones, without violation of human rights from mining to in-store sales.
After 5 years of existence, the brand has recycled 100kg of gold, which has allowed to save up 70 million litres of water, 400kg of mercury, 6000 tons of cyanide and 200 000 tons of mining waste: so impressive!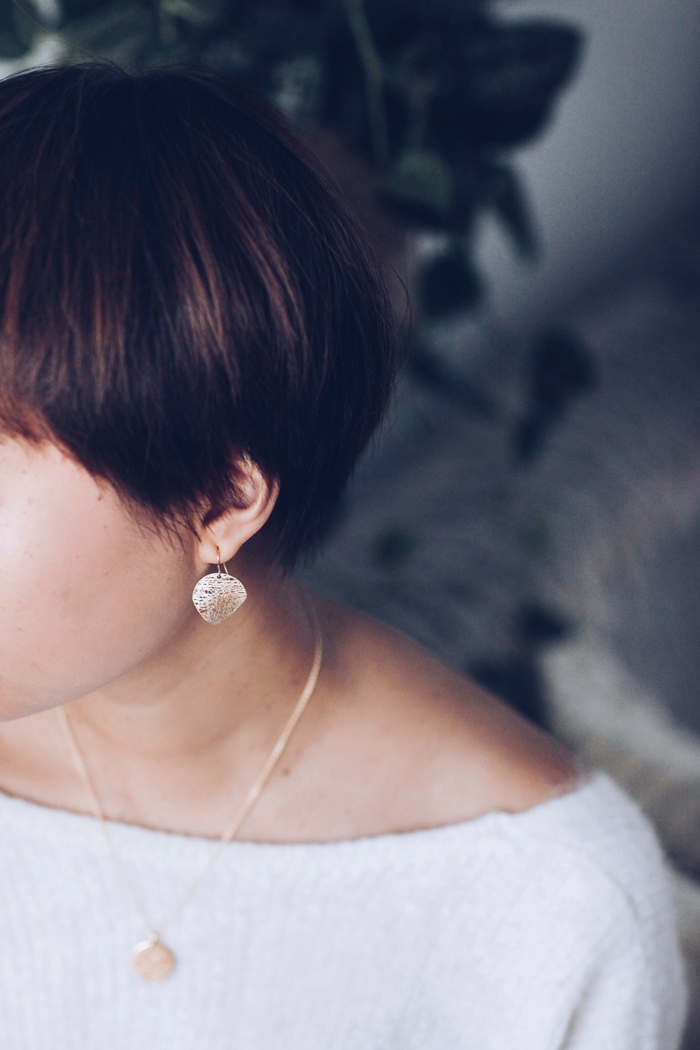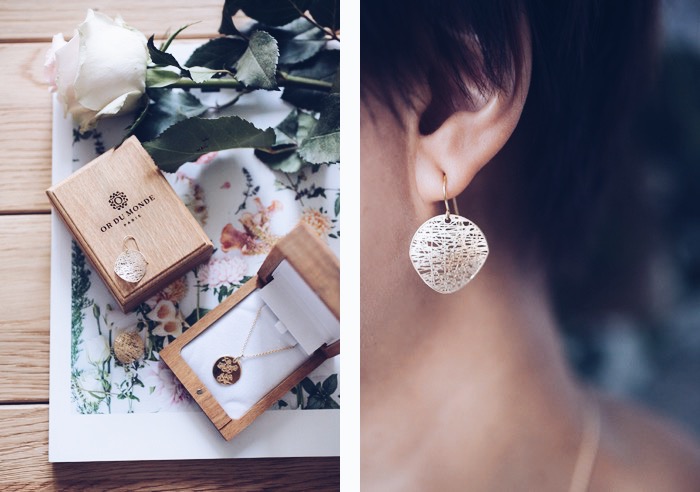 Today, I selected my favourite jewellery: the medal with cherry blossom and these pendant earrings with round leaves caught my eyes as it brings the perfect touch of elegance and originality to this cocooning look.
I am thinking of a way to transform a family ring to adapt it to my tastes while keeping the sentimental side.For your inspiration, here are some examples of engagement/ wedding rings.
Congratulations to OR DU MONDE for this move that mix quality, durability and environment friendliness. No doubt I will talk again about it later.
Smell
Lamp La Redoute Intérieurs
Dried flowers Bergamotte
Vase Bloomingville
I discovered these Brittany handmade candles last year (I was talking about it in this article) and I haven't got bored of it. I recently made a new order to restock the comforting winter smells.
Candles are really the perfect accessory for rainy and cold days at home with a blanket.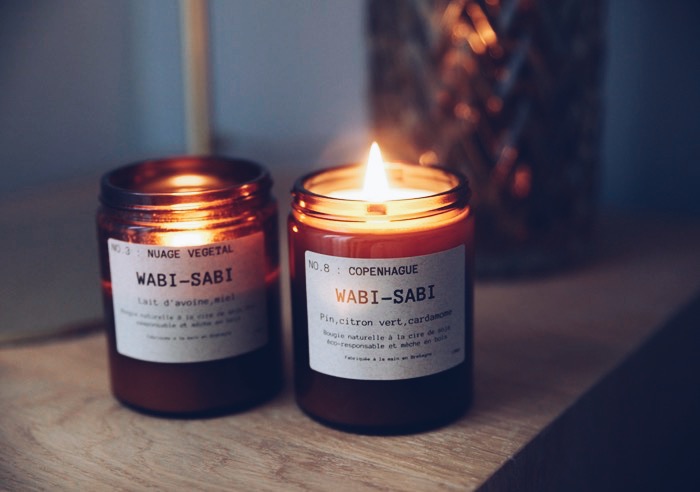 « Nuage végétal » candle Wabi-Sabi
 « Copenhague » candle Wabi-Sabi
I was already convinced by the sweet smell of « nuage végétal ». This time I decided to try Copenhagen (pine, lime, cardamom) to get more into the Christmas spirit. A real pleasure to hear the crackling sound of the candles, while smelling their scents.
Taste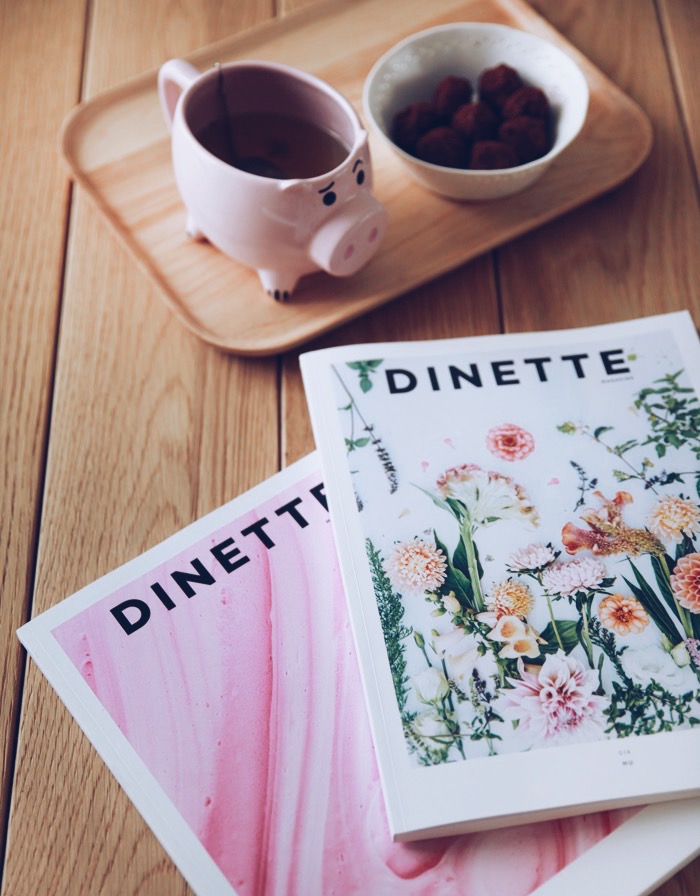 This magazine from Quebec illustrates the good taste both literally and figuratively.Indeed, I discovered it while traveling to Montreal and I am quite pleased to find it in France now.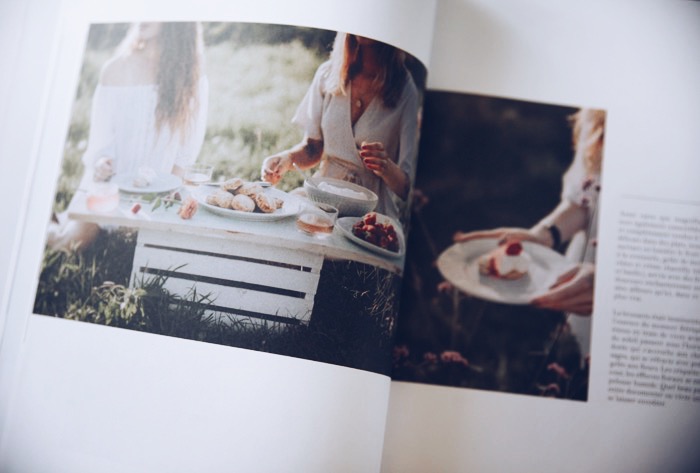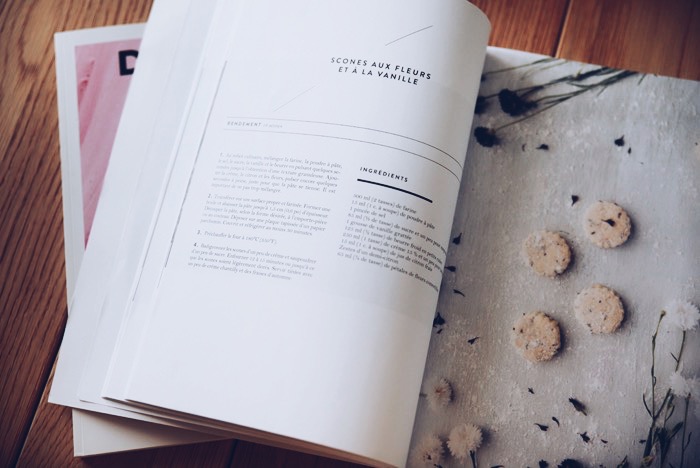 Dînette showcases recipes with nice set up, simple and poetic as I like them. These magazines are so beautiful that I am considering to keep all the issues like a nice cook book.
Touch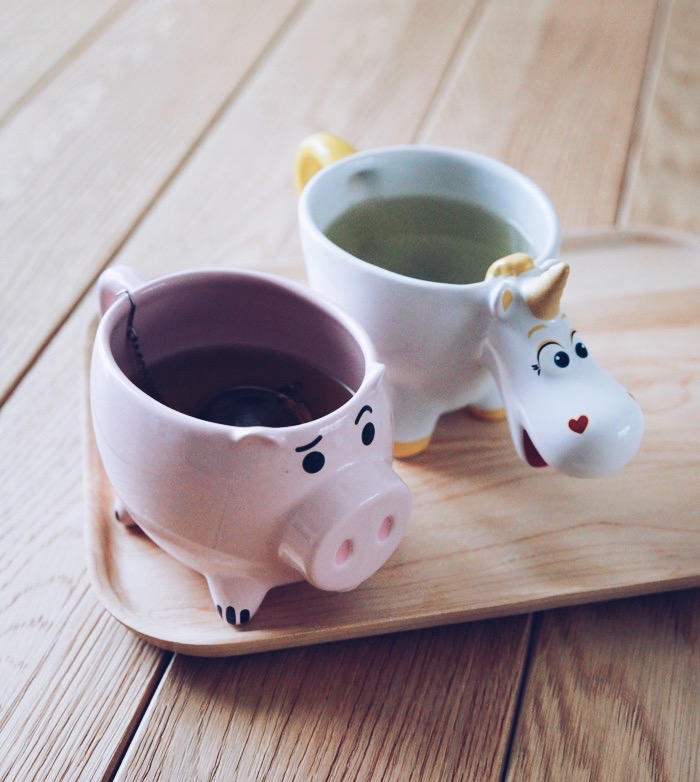 Mugs bought at Disneyland Paris
Wooden tray Serax x Merci

As you know lately I tend to buy simple and timeless things, no matter if it's clothes or decoration but I always leave a bit of space of a bit of fantasy (with moderation!).
So here are two examples of newly added set of tablewares a bit extravagant but we will try to keep them as long as possible.
As a fan of Toy Story, and following my last visit at Disneyland Paris, it was quite normal that Hamm and Buttercup would join us to enjoy our daily warm teas.
Even though we can't say that they are simple and timeless, their details and embossed design are meticulous: I don't regret this purchase.
Hearing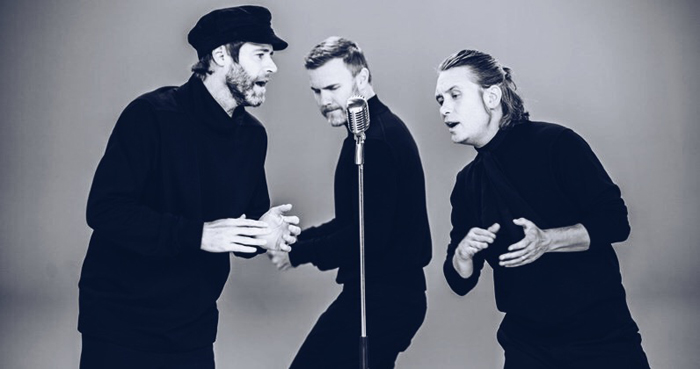 Take That in 2018
The year 2019 will be very promising in term of music (and visual) since I got two tickets to attend the concert of my favourite band Take That (in London and in Paris) for their new tour (remember how crazy I was in 2017 in Liverpool/Manchester). Actually I am looking forward to the new album "Odyssey" coming out this week.
Then, I heard about the get-together of the Spice Girls for a new tour (sadly without Victoria) and thanks to the timely help of my SO, I will also attend the concert in Wembley stadium next June.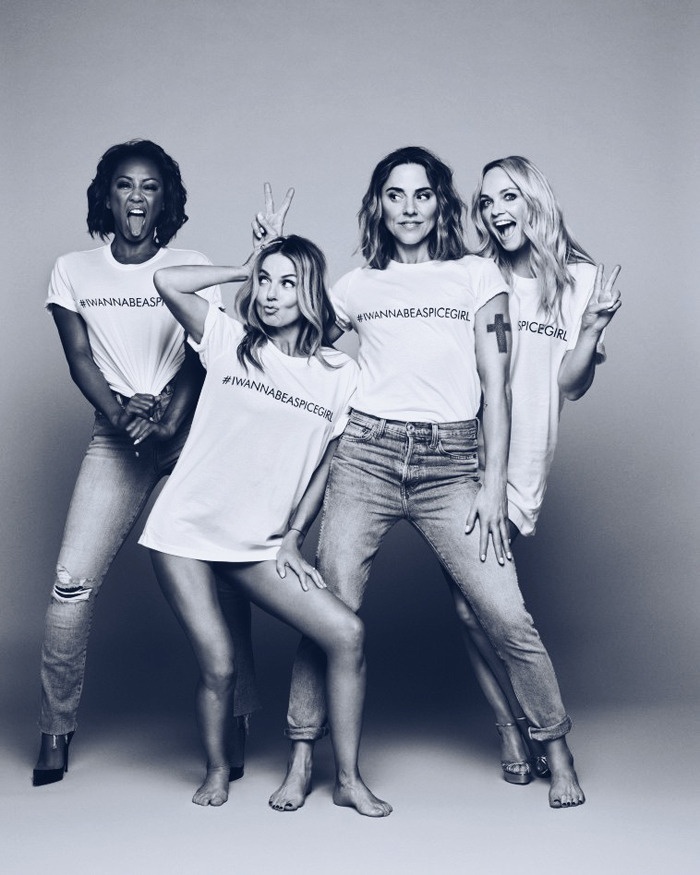 5 become 4 !
Then, while I was at it, I booked tickets to attend the Backstreet Boys show in Paris next May. So in 2019, I will go back to my teenage years: let's just hope acne won't join the party! (English translation by Quiterie)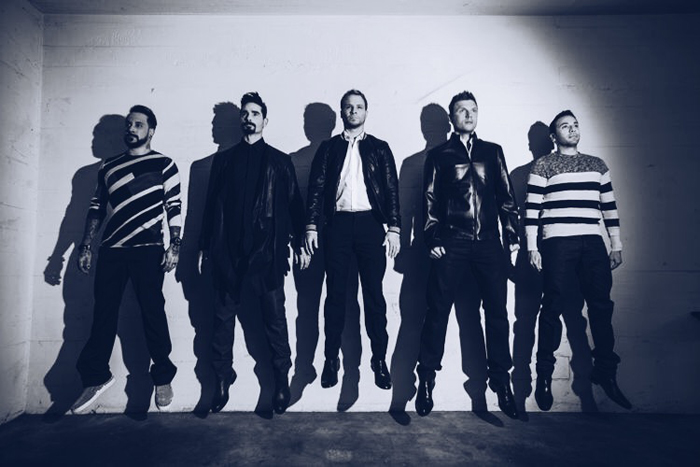 Bacsktreet's back… all right !
(This article contains affiliate links and
there is a promoted post which was made in collaboration with Or du Monde)
---
My Outfit
Jumper Sézane (2016 ou 2017)
Jeans Uniqlo (already seen here)
Eyelashes extensions « Volume russe » Les cils de Marie (already seen here)