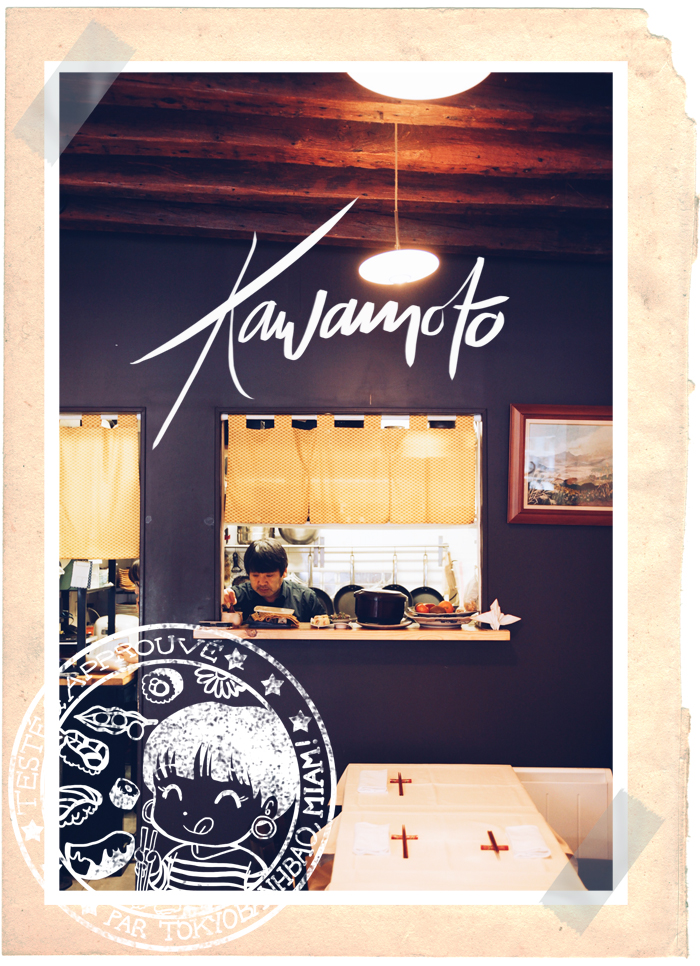 It's been a long time since I shared with you a nice spot to eat Japanese in the capital! Indeed, I am quite picky and the quest is long but I am happy that I found this one as it's really worth to try.
It's not easy to always find constant quality food but this one I went back 4 times (yes, I admit!) to be 100% sure… with a ratio quality vs. price very convincing: what could be better?
A piece of Japan near Bastille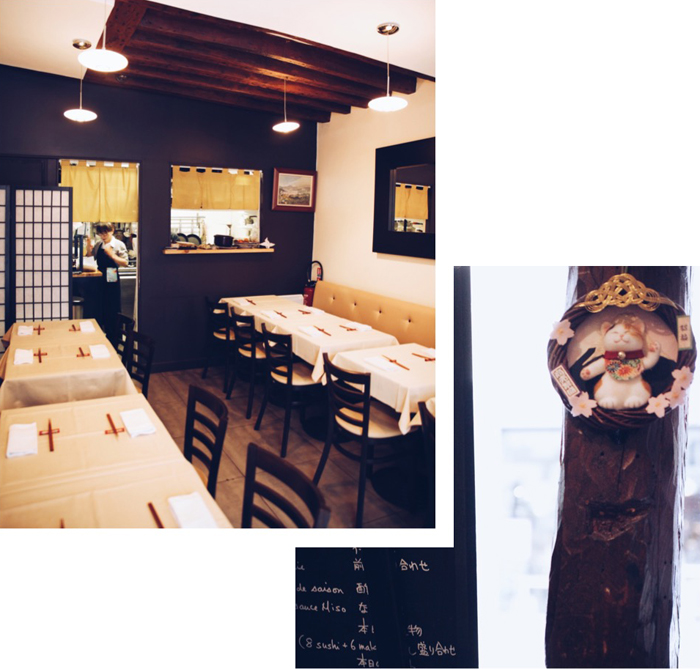 A found this little spot with only a few tables in the middle of de la Roquette street. So I would advise you to book in advance. I myself tried a few times to get inside unannounced but with no luck.
The owners are a couple of Japanese: one of them was Chef at the Parisian address Kinugawa (I already told you about it here) but also in another gastronomic restaurant called Tankuma in Kyoto… already pretty promising, isn't it?
Lunch menu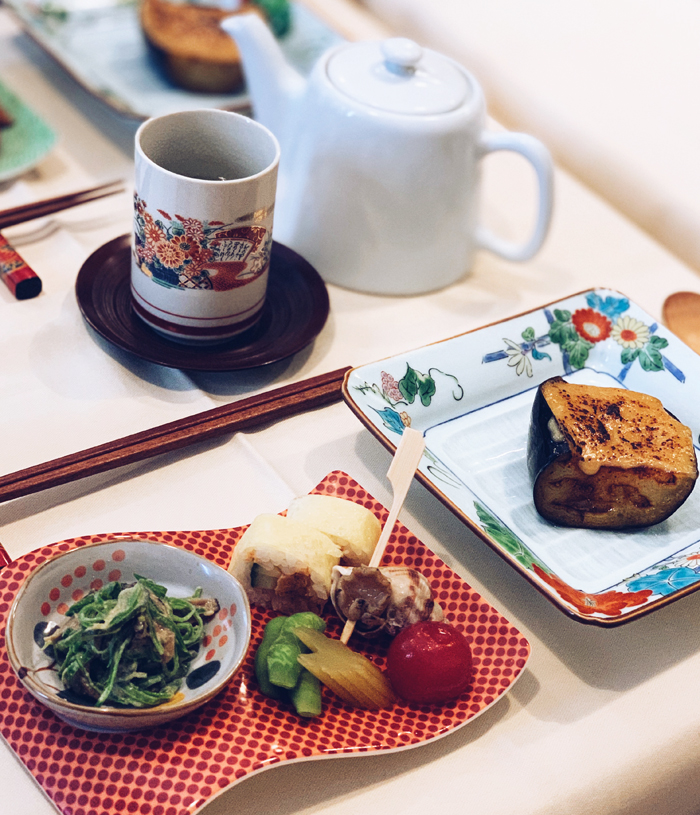 Starters and melting eggplant with miso sauce

Let's start by the most important: what's on the plate! If you would like to pay a rather fair price, you'd better come for lunch time even though night time portions are bigger (but obviously more expensive – starting from 45€). Otherwise, you can also choose dishes A La Carte (about 20€ for main dishes).
The lunch menu (20€) includes 2 starters, one main meal, one soup and one dessert, which seems to me quite reasonable and rare fo Japanese cuisine in Paris.
So here is a quick glance at the yummy menu. As starter, an assortment including edamame, various veggies, mini makis and THE starter you have to try: melting eggplants Kyoto style, with miso sauce on top.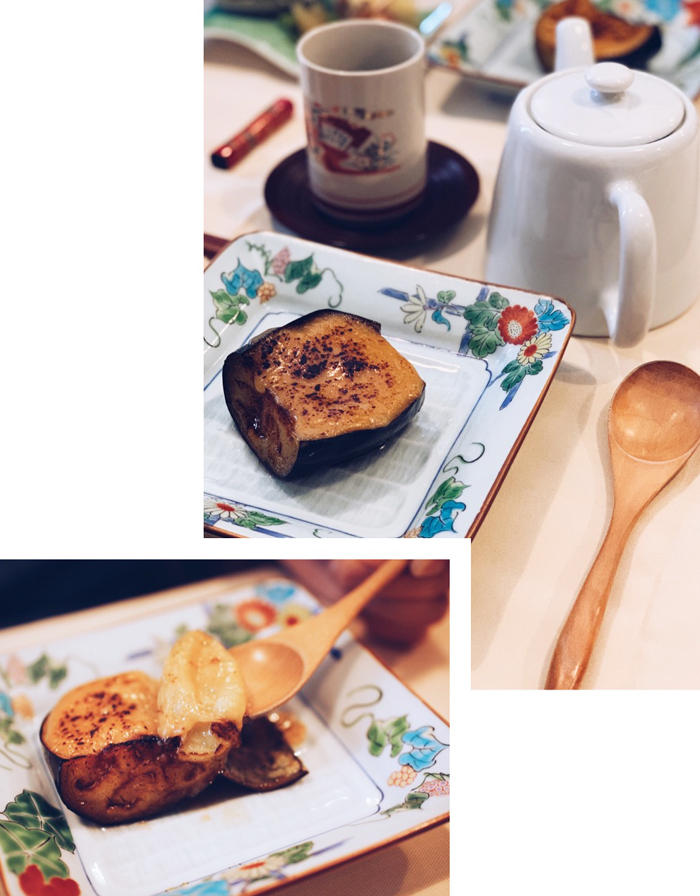 Melting eggplant with grilled Kyoto miso sauce

It's simply delicious: just read at the name gives you an idea of the taste. The soft eggplant mixed with the melting part of the miso sauce slightly grilled…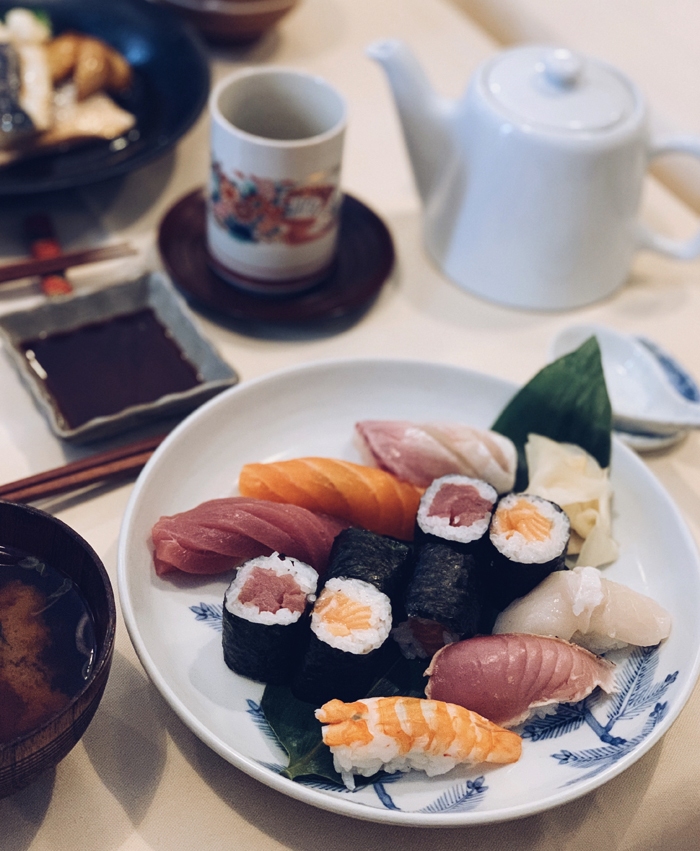 Sushi assortment

For the main meal, you can try a traditional plate of sushi or a grilled or slowly cooked meal (salmon, sea bream, chicken, entrecote) with teriyaki sauce. Everything is prepared carefully: sushis are made in the traditional way (small ball of rice entirely covered with fish). The rice vinegar is pretty good.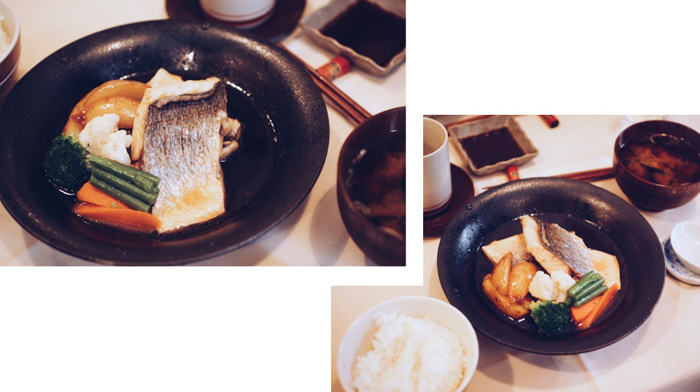 Sea bram with Teriyaki sauce
Besides, I've never been disappointed with grilled food: no matter if it was meat or fish, it's always well prepared and good.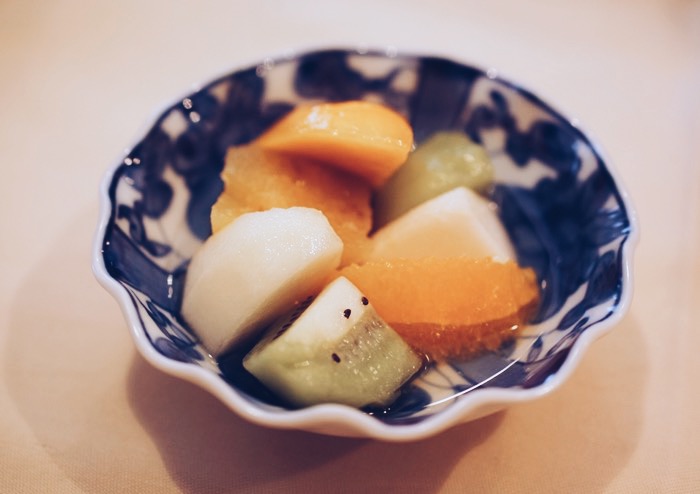 As dessert, we do simple with cuts of fruits but I think they also have matcha cakes or other sweets. This being said, it's quite nice to finish with a fresh touch!
To sum up
This address is really a must try. No expectation from the outside but can be a canteen for lunch and more cosy at night for people nostalgic about Japan, with good and sophisticated dishes.
You only have to choose base on your mood (and wallet!) but anyway you will be able to enjoy a qualitative and authentic Japanese experience. (English translation by Quiterie)
KAWAMOTO
43 Rue de la Roquette
75011 Paris