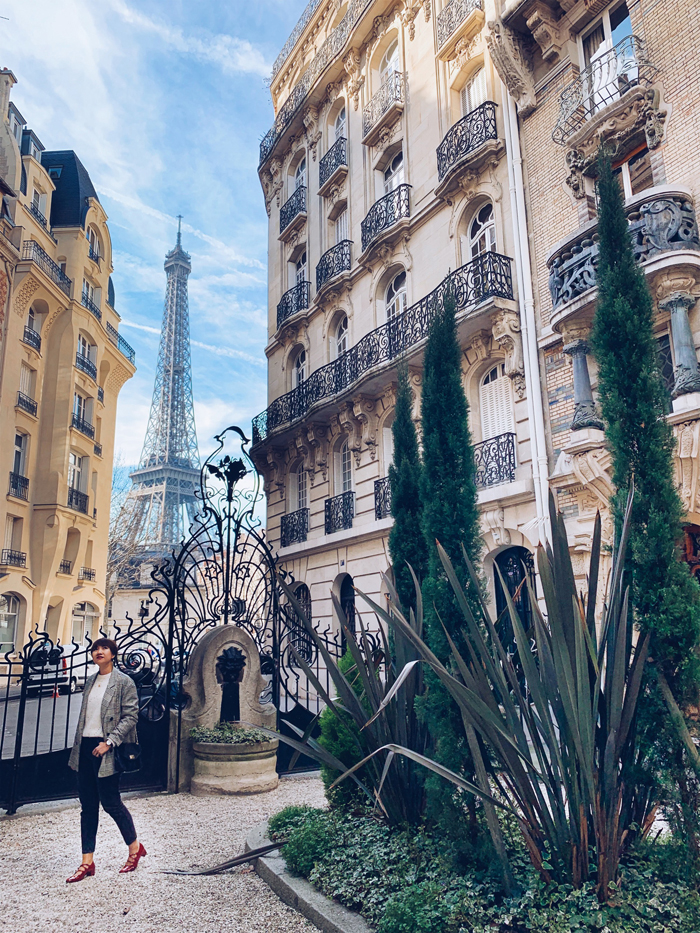 The weather of the past few days has been quite confusing, and I've found it hard to choose my outfit: always the same mid-season issue (we have to admit, it's a bit early).
Having a smaller wardrobe is actually also convenient as I can keep the 4 seasons clothes ready-to-wear, which is perfect to mix mid-season clothes without looking up too far in my apartment (or my cellar). So here is un example of outfit that I was able to wear the past few days (before the rain).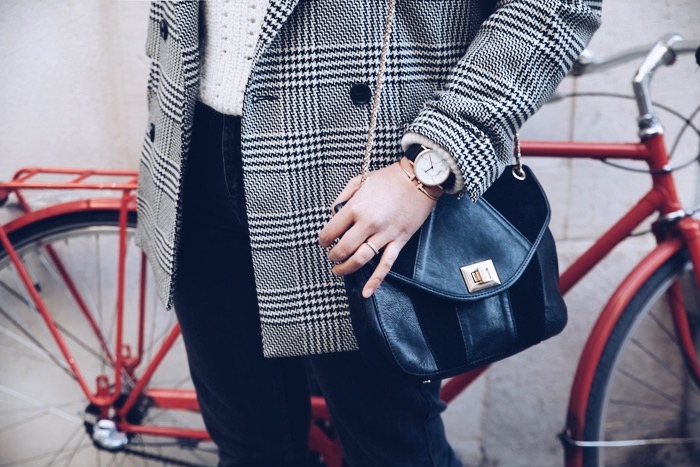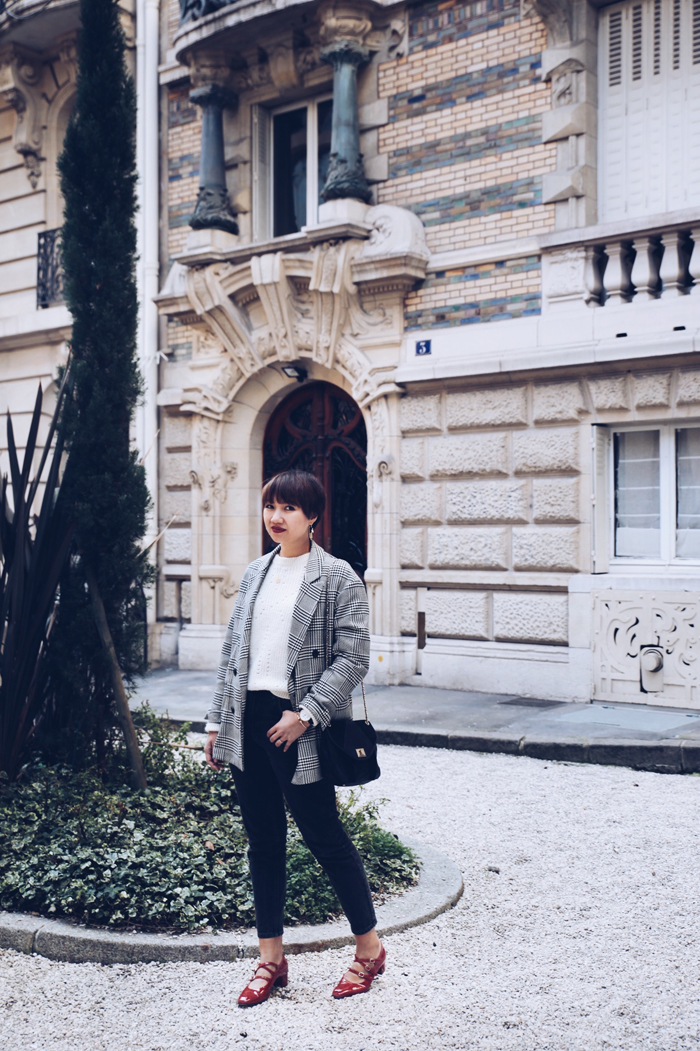 The idea is to mix a warm piece of cloth with a lighter one and we are all good. Once again, you'll be able to find a few elements you've already seen in my wardrobe:
My winter investment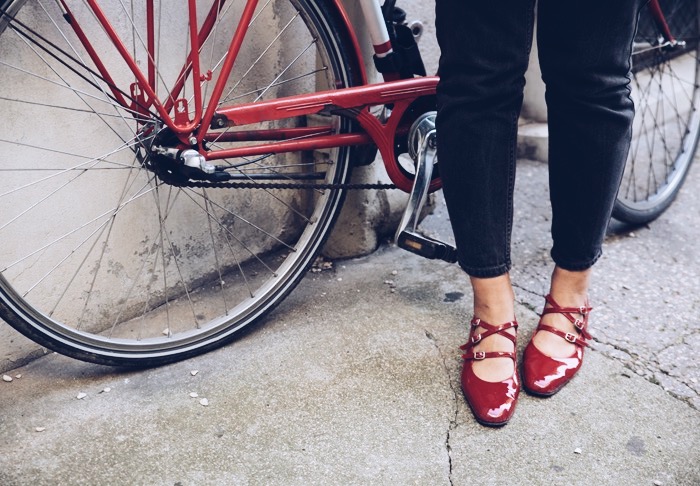 And the "newbies" for my feet, these Mary janes from Carel I had an eye on since I saw my dear Alexa Chung wearing them in every situation. I thought that if she wears them all the time, it means that they must be confortable: indeed the size of the heel, the patent leather and this Italian manufacture were already quite promising.
So I jump on the opportunity of this discounted price during the sales. A nice pair of red shoes, with a pretty red, with heels AND confortable, we can't find that easily… and I don't regret this investment.
I was able to walk a whole afternoon without any problem but I will keep you updated to know if they really worth the investment. As for now, I am convinced by their softness and design.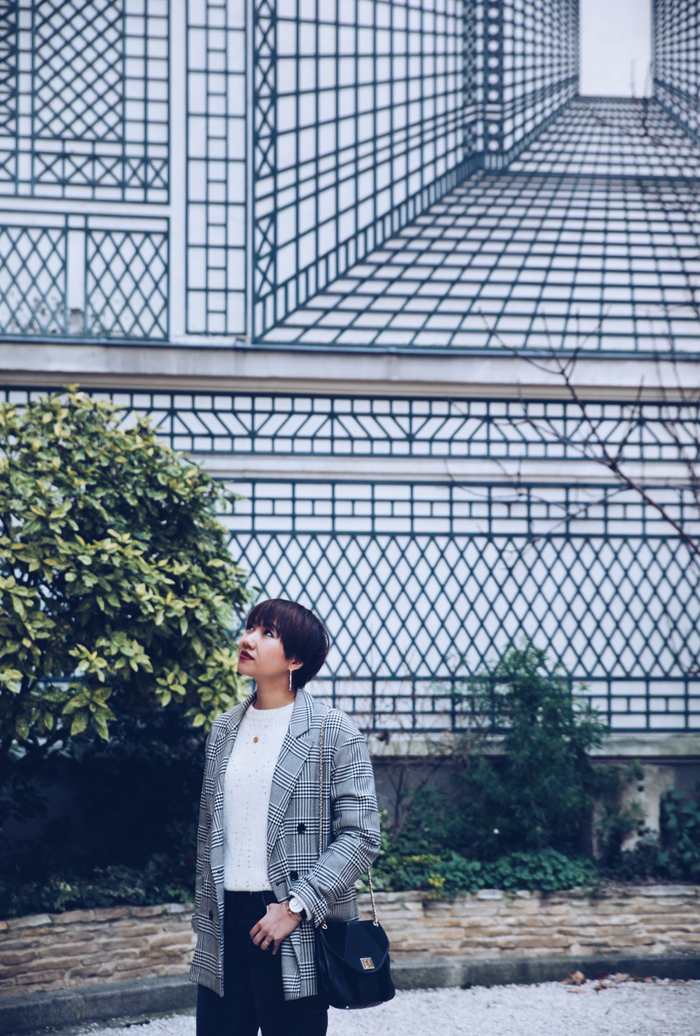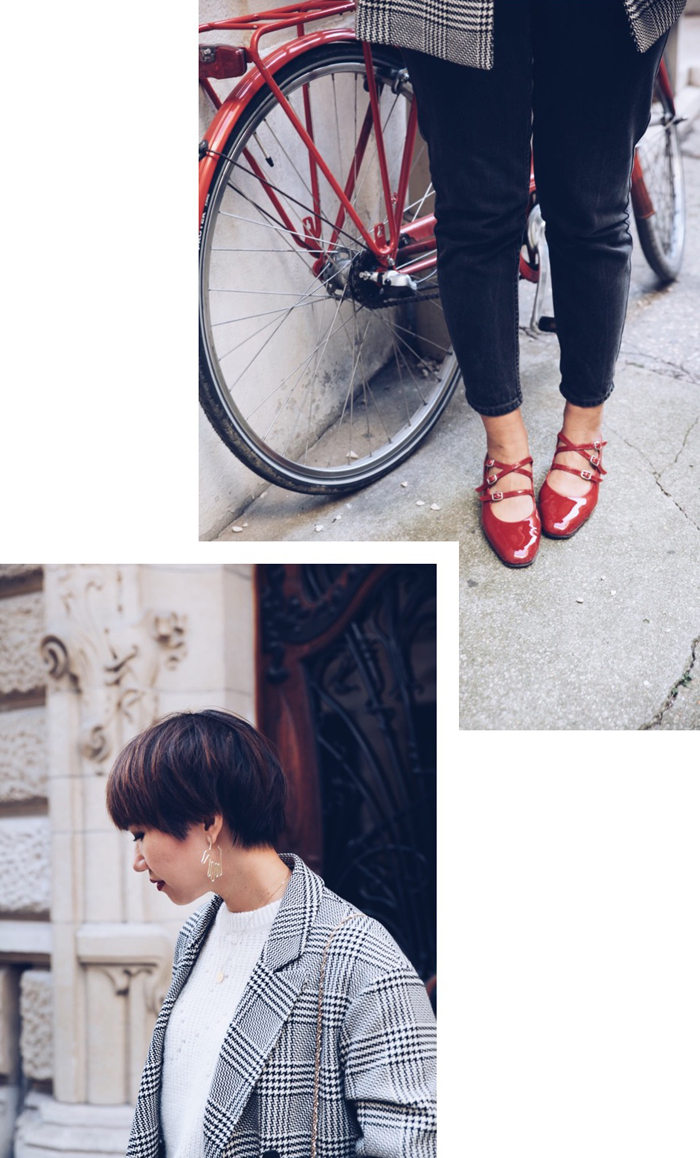 I hope you will enjoy this kind of article, in which I tell you in details about the clothes I have and pieces in which I am considering to invest. Always keeping in mind that my wardrobe must remain small, durable and optimal. It takes time to only have on hand quality pieces but I like the idea of being on the good path. (English translation by Quiterie)
---
My Outfit
Blazer Zara (already seen here and here)
Jumper Close (already seen here)
Mom jeans Topshop (already seen here and here)
Shoes "Kina" Carel
Bag Sézane (already seen here and here)
Necklace Minetta Jewellery
Earrings Young Frankk (already seen here)
Bracelet Tiffany & Co
Watch Cluse
« Volume russe » Eyelashes extensions Les cils de Marie (already seen here)
(Some links are affiliate links)