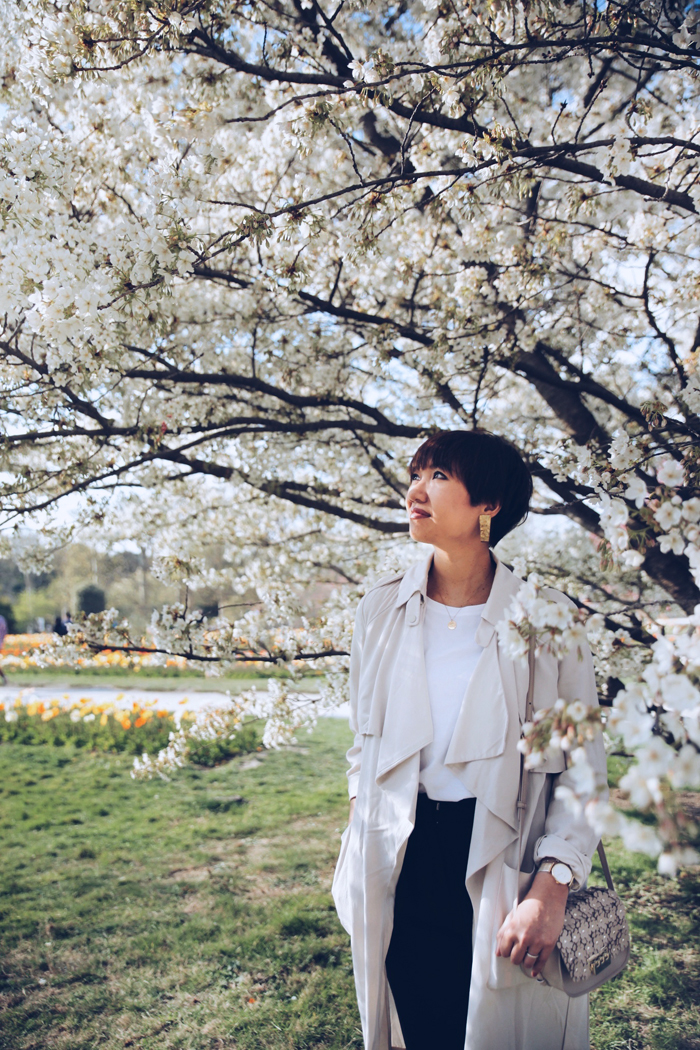 I am really pleased about the very warm comments I got regarding my Paris Hanami map, even though since last week the trees most probably suffered a bit due to the wind and the rain in the capital.
However, it was such a pleasure last weekend with the sun and because it isn't really the case anymore, let me post a few pictures of a « true » spring day. This outfit is the symbol of my basic spring outfit and I hope to wear it again soon!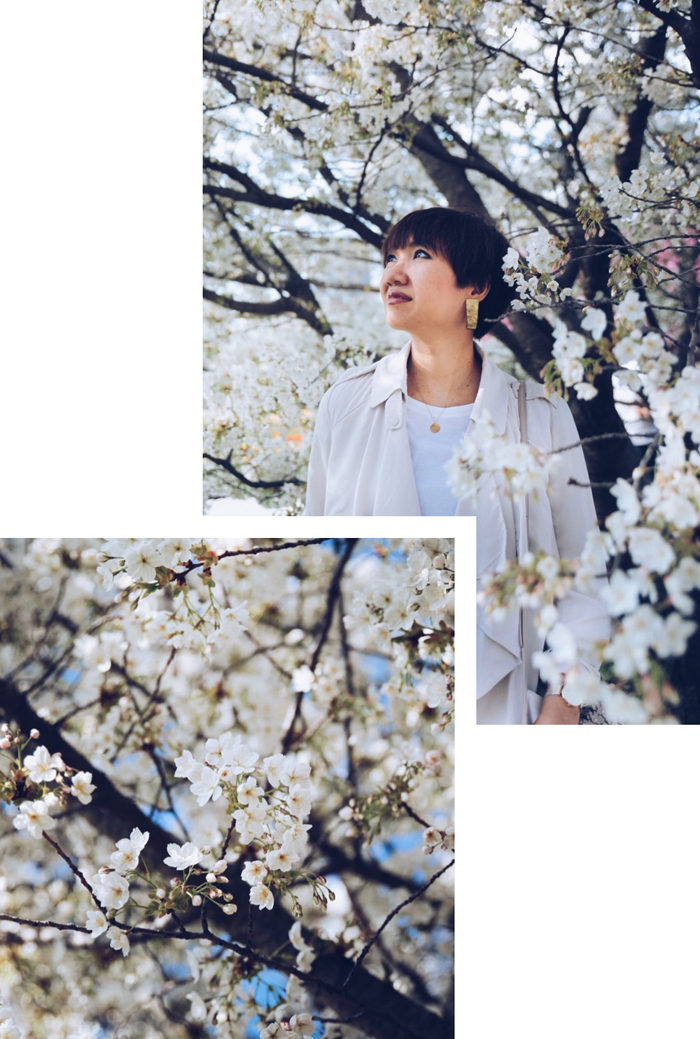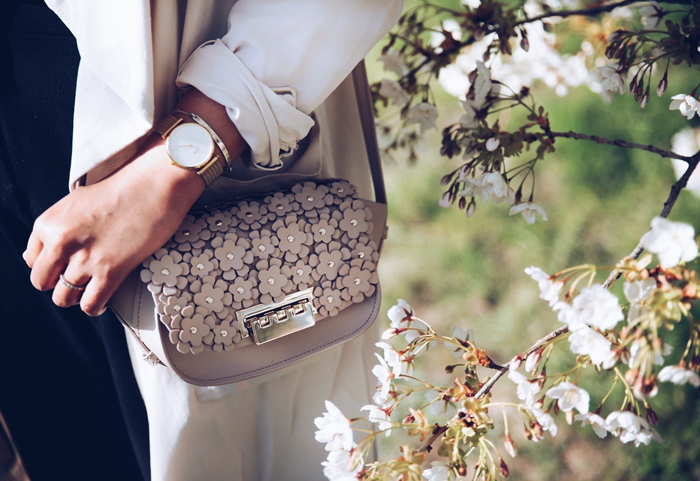 Once again, nothing new but here's a new look made of things I've already got and -you've already know how I work- my feedbacks about these pieces that have survived to the last dressing sorting :
My H&M trench : From 2014, it was quite successful when it was on sale and you might also still have it with you. Even though I haven't gone to H&M or Zara for a while, I haven't regretted this purchase, which has remained the same along the years: machine-washable but requires a bit of patience to iron due to the numerous folds.
My Boden Tshirt : (2016) you can't fully see it but it's a white basic shirt made in cotton with 3/4 sleeves. The cut is not perfect but I wear it anyway as I haven't found the perfect long sleeves white shirt. If you have any advices…
My Cyrillus pants : I've got them since last September. I love the cut and it's very comfy but I actually wouldn't recommend them in terms of quality of the fabric because it bubbles with the friction. Thankfully you can't really see it as it's black but I am not fully satisfied. Too bad.
My Mango flats : I've got them since 2017. Unequalled confort and minimalist look that I love. This being said, the leather has started cracking even though I've done a good maintenance. It will depend on how long I can keep them but I can't imagine the day I will have to throw them away. So, must be taken care of. I am actually hesitating to buy an extra pair because Mango sale them again this year = you can imagine how much I love them).
My Zac Posen bag : Since 2016, it isn't 100% convenient due to its small size but the unusual shape is a plus. I don't wear it often and mostly keep it for special occasions such as « parties », when it only contains my lipstick and two tissues. We can also insert a wallet but you'll need a tote bag for the rest.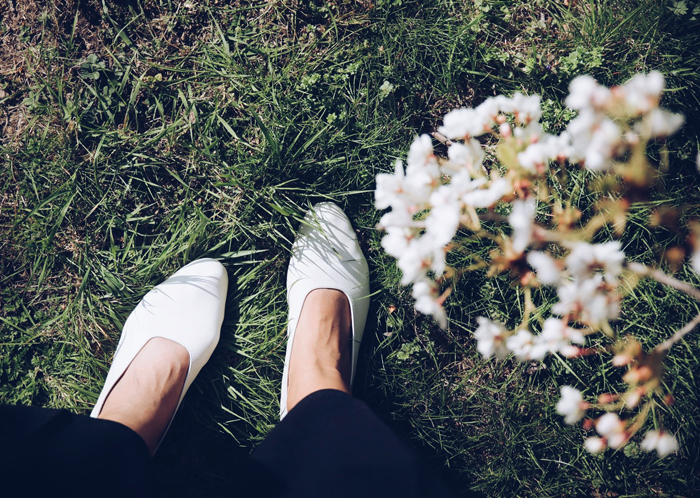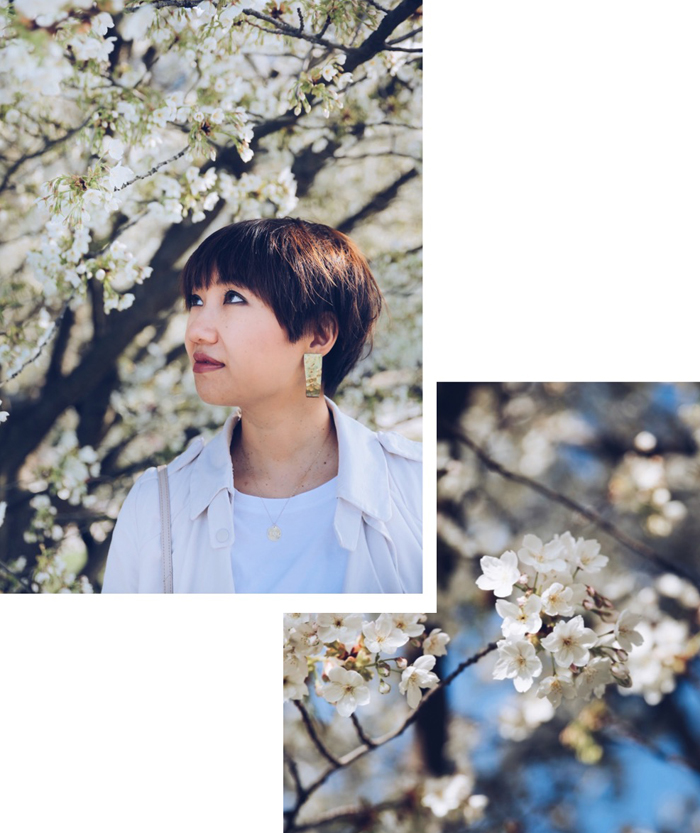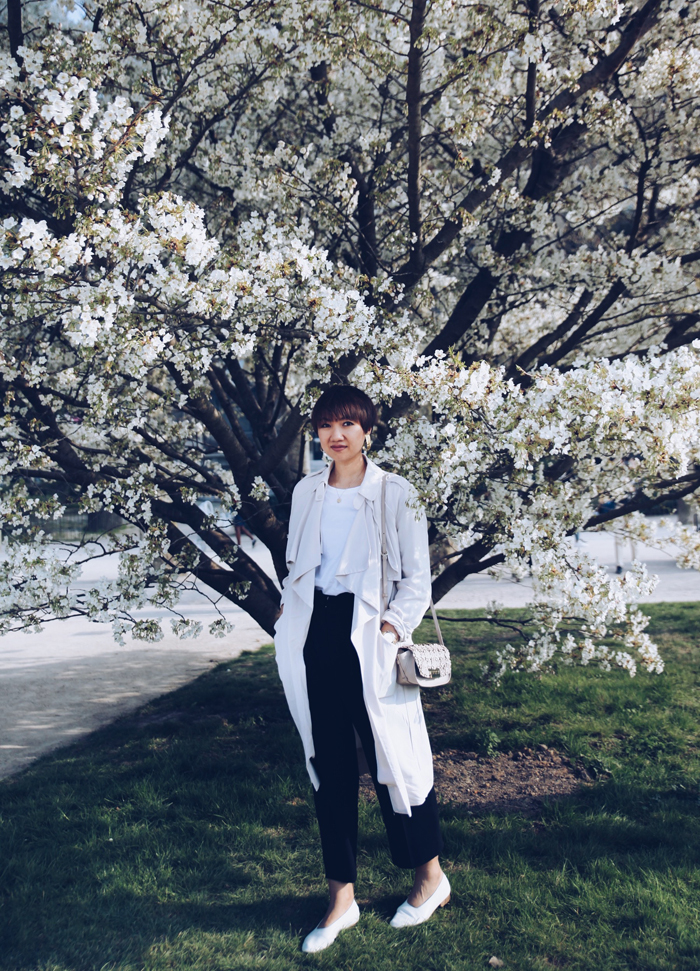 So here is the kind of simple outfit I like wearing. My lazy method is all about adding spicy touches with accessories (here, earrings and bag), so that I don't get bored of my minimalist outfit. All is about the accessories ! (English translation by Quiterie)
(This post includes some affiliate links)