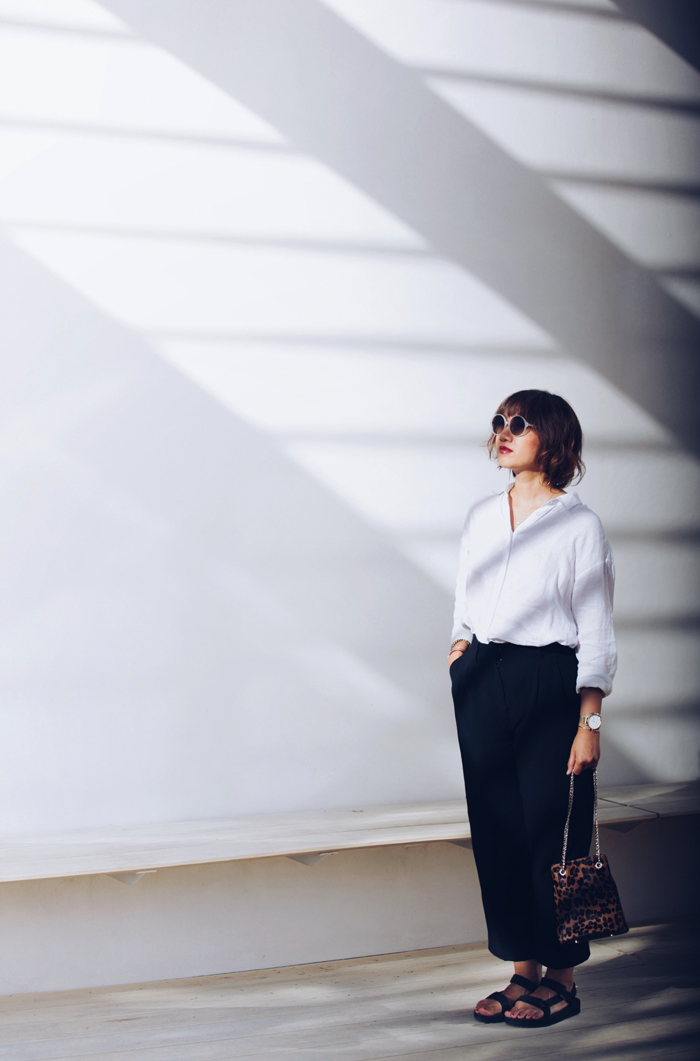 As I stayed in Paris during July and August, I didn't escape in terms of location but through reading, going out, discovering fashion or catching up on movies in the capital.
So before I leave for vacation, I wanted to share with you some of my summer discoveries, which may inspire you, whether you are still on vacation or back to prepare for September.
Some new fashion items

My 2022 fashion review is coming up in a few months: I'm still paying attention to my consumption of clothes and accessories, but I'm not insensitive to new discoveries, as long as they remain relatively thoughtful and qualitative. This was the case during this summer with 2 purchases.
ISSEY MIYAKE SUNGLASSES : I wanted to invest in a pair of quality sunglasses for a while. I already own these Carlina by Chloé but I wanted something a little less massive but fun, sleek and modern.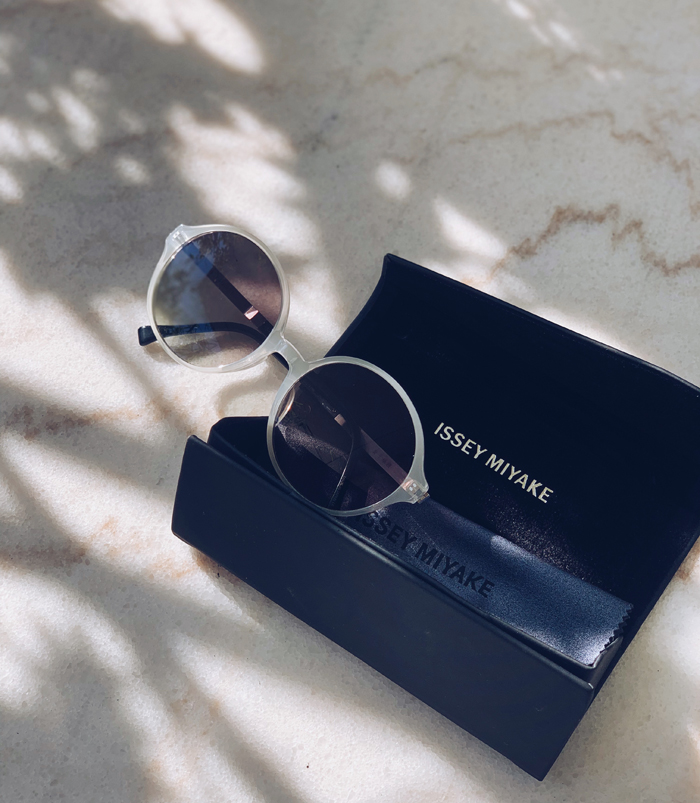 Sunnies EL-2 Round Issey Miyake
I took the plunge with these round glasses with translucent white frames by Issey Miyake (sad coincidence, I learned of the designer's death 2 days after I invested in this pair). I already love pairing them with a minimalist outfit. I hope to keep them for a long time.
BASTILLE TEE-SHIRT :A tee from Bastille, one of my favorite bands that I've been following diligently since 2012.
 "Club 57" Tee-shirt from Bastille
I fell in love with this Keith Haring-influenced pattern, related to the song "Club 57" (featured on Bastille's excellent latest album: Give me the future). I'm thinking of pairing it with different styles of outfits and plan to wear it to their next show in November, hopefully.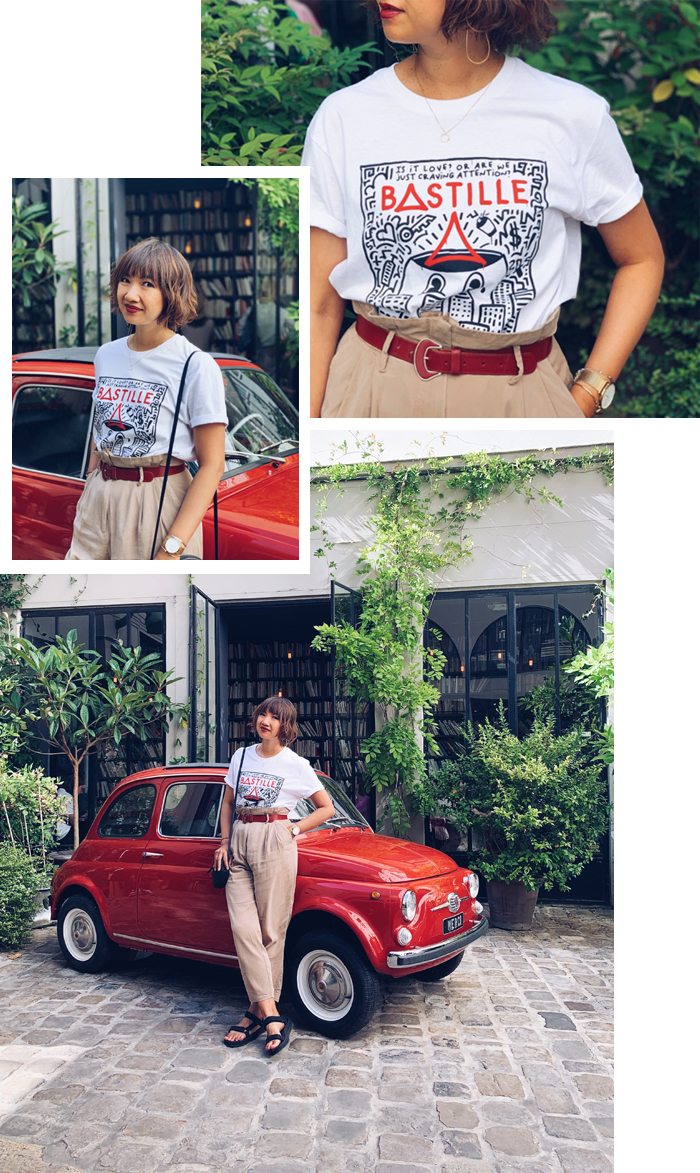 My gourmet discoveries

I must admit I'm a bit disappointed with the quality of Parisian restaurants (even my favorites!) since the pandemic but these two places managed to surprise me. Here is an overview of these addresses that managed to make me travel gustatively.
PASSIONNÉ (17 rue bergère 75009 PARIS) : I fell in love with this new gourmet restaurant that opened last June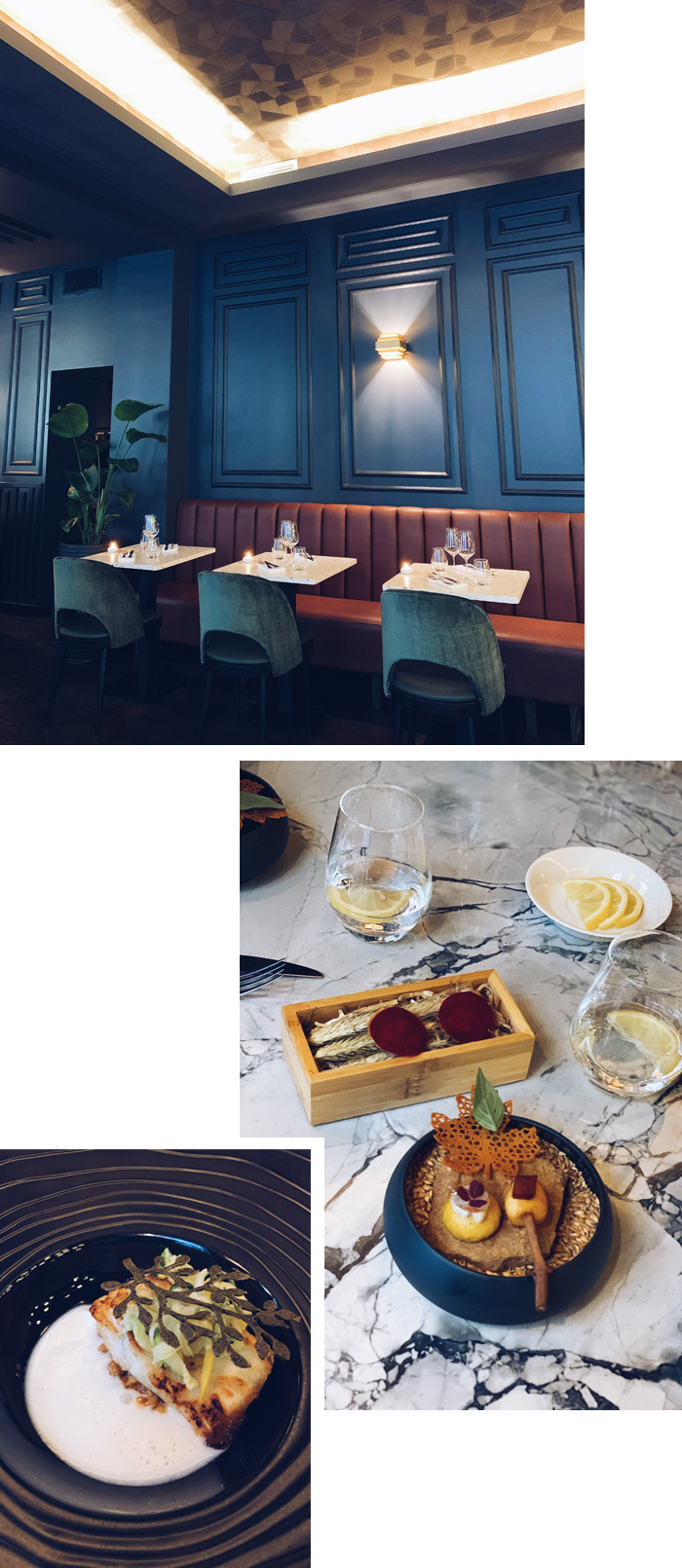 A sneakpeek of the 7 course surprise menu by Satoshi Horiuchi
My SO and I tried the 7-course surprise menu (you have to tell from the start what you don't want to eat if you have a special diet etc).
You can feel the passion of the Japanese chef Satoshi Horiuchi through his cooking (hence the name of the restaurant) and the service is attentive, neat but not stuffy. Every visual or gustatory detail is not left to chance and the fact of not knowing the menu adds to the pleasure of the surprise. I won't show you all the dishes tasted that day so as not to spoil you if you decide to go there but everything was really delicious.
LE PATIO D'ÉTÉ AT HÔTEL PRINCE DE GALLES : (33 avenue George V 75008 PARIS) (until september 8) Escape to Provence in the Patio d'été of the Prince de Galles Hotel. Even the sound of cicadas gently titillates our ears!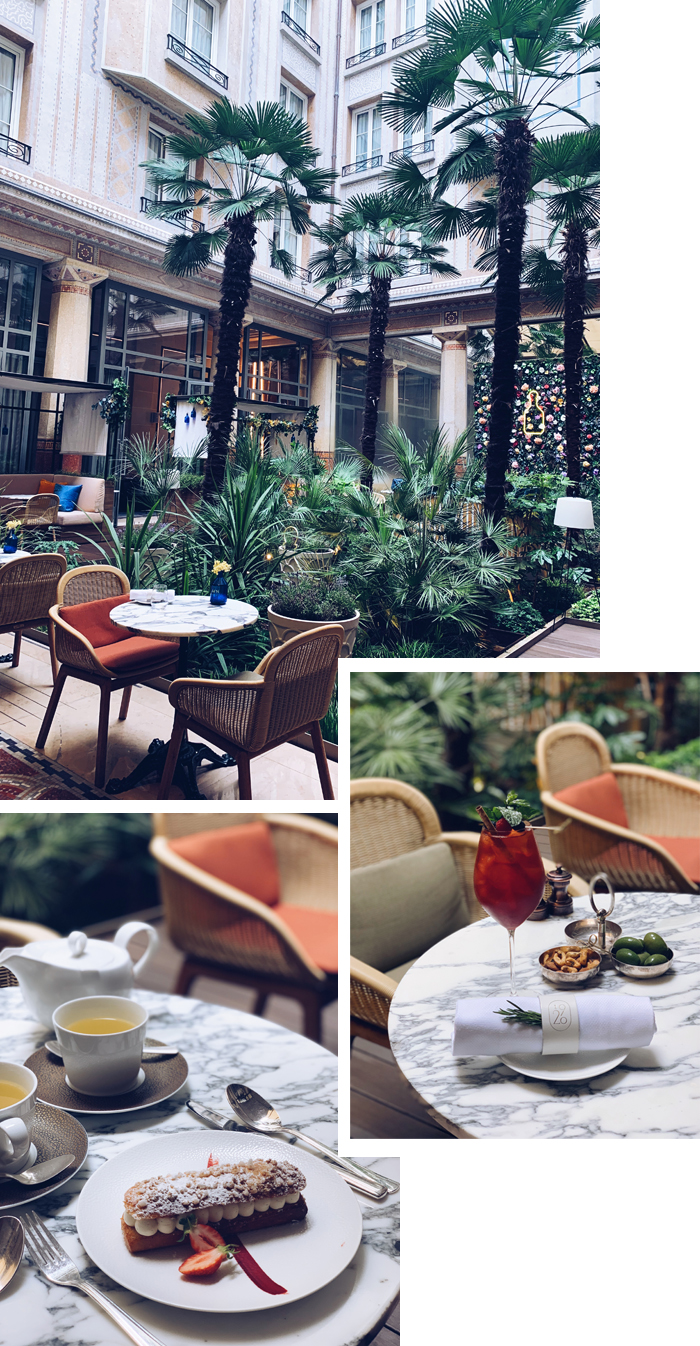 "Free esterel" mocktail with kombucha and the Prince's Tropézienne
The place is ideal for a shady and gourmet stopover tinged with Provencal inspiration. I particularly liked these typical southern dishes revisited by the chef Gérald Poirier as well as the delicious desserts of the chef Tristan Rousselot (that I already appreciated, having already experienced the teatime formula of the hotel).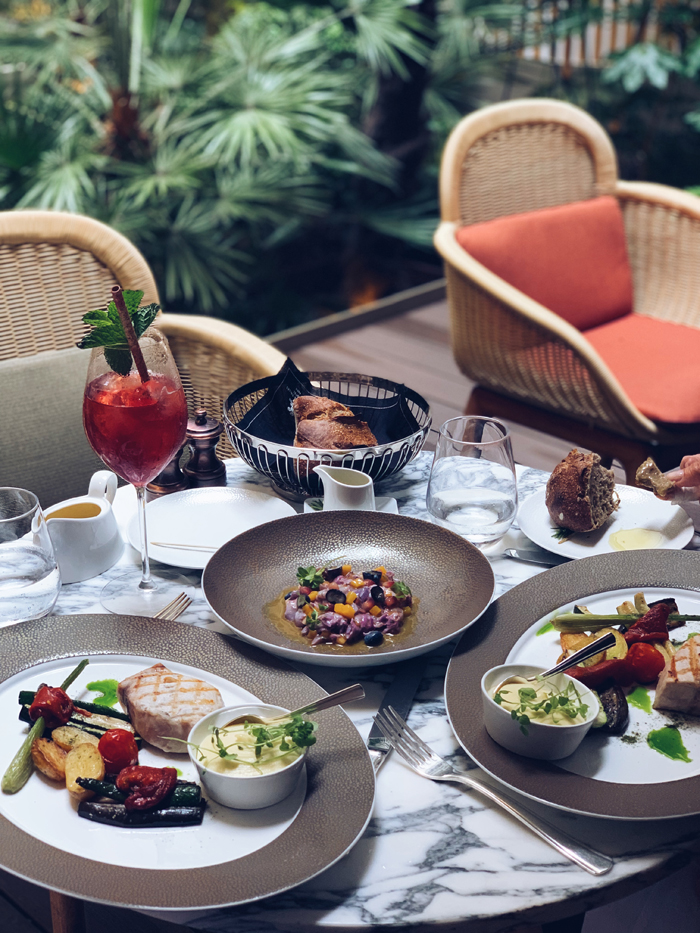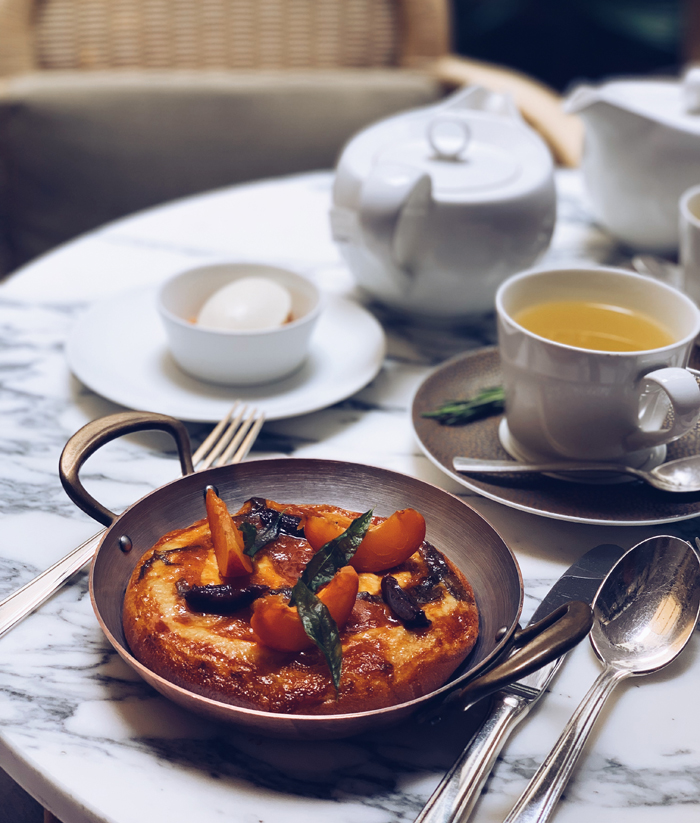 Sea Bream Ceviche and Fresh Blueberries,Grilled Swordfish, Summer Vegetables, Aioli
then Sweet Pissaladière Candied, Apricot Verbena and Vanilla Flavored Olives, Raw Cream Ice Cream
Parks and museums

LA BOURSE DE COMMERCE : The discovery of the new exhibition "Une seconde d'éternité" (until January 2, 2023) at the Bourse de Commerce was also a privileged moment since I had the chance to discover it during the hours when the museum was closed to the public.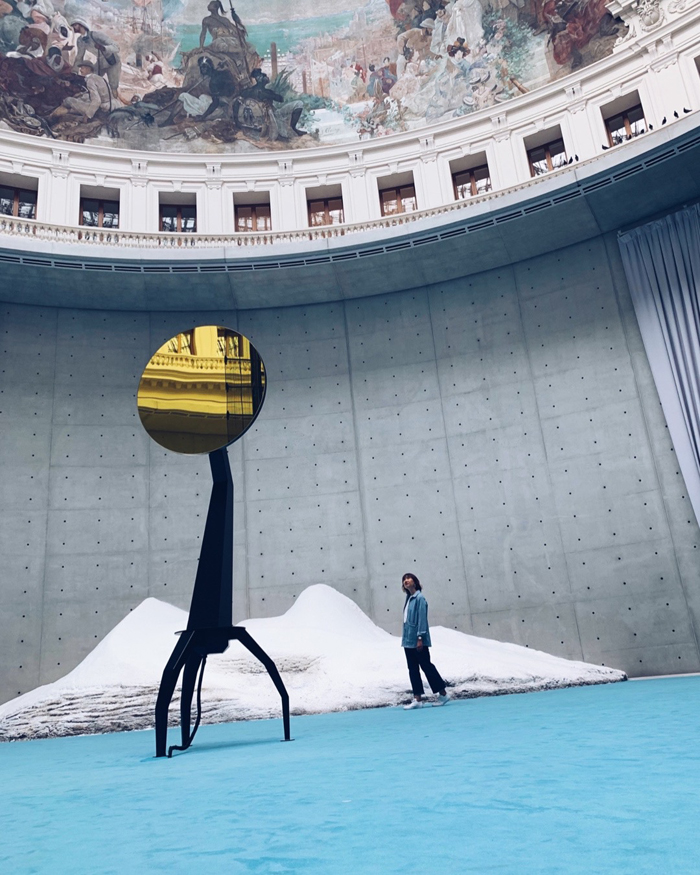 Philippe Parreno Echo 2
This new exhibition questions our perception of temporality and infinity. It is always a pleasure to go to this museum redesigned by the Japanese architect Tadao Ando, whose work I particularly like.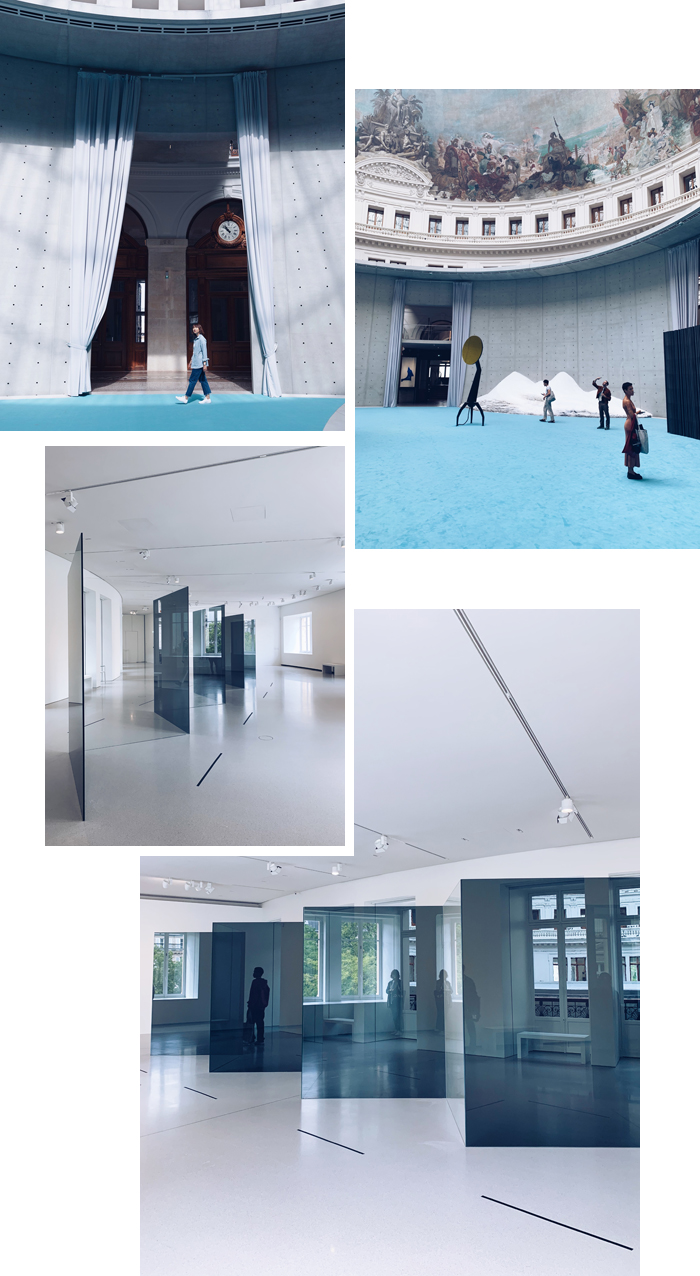 Larry Bell Standing Walls II
AVENGERS CAMPUS À DISNEYLAND PARIS : I started the summer in the best way possible with this preview visit of Avengers Campus, the new world of the Walt Disney Studios at Disneyland Paris. I was able to discover the new attractions of this 100% Marvel universe.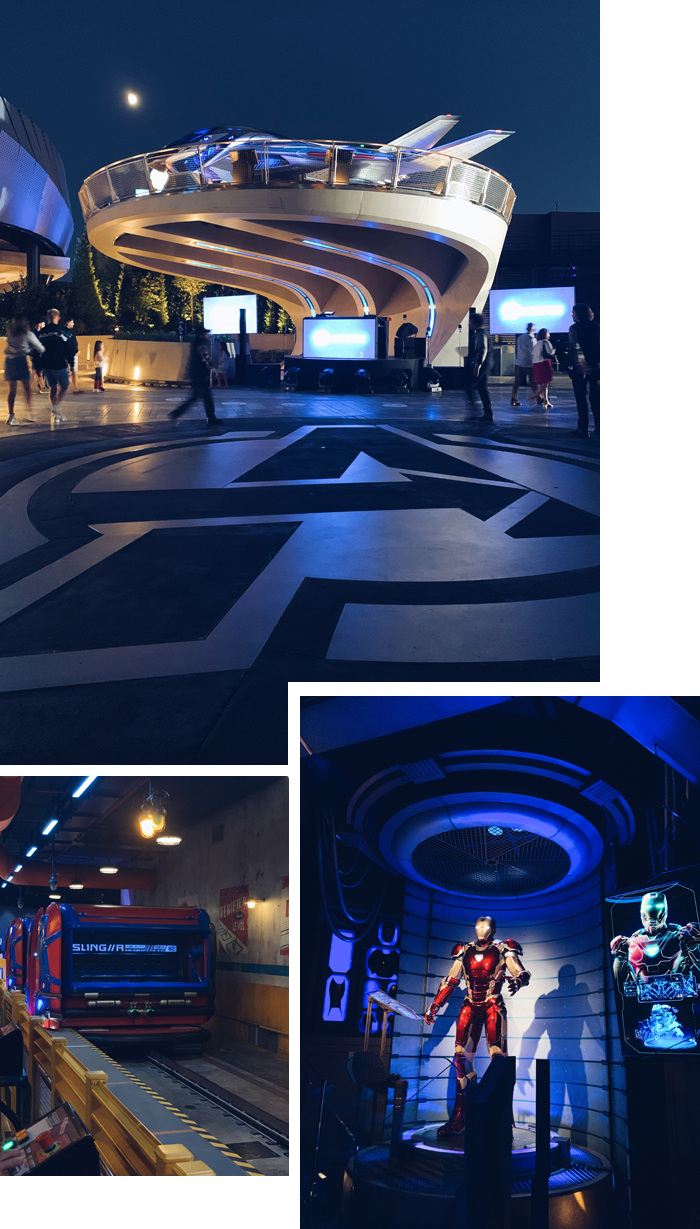 W.E.B (World Engeneering Brigade) and QG AVENGERS Flight Force
Meeting Ant-Man was my highlight of the day (as if Paul Rudd was hiding under the costume haha!)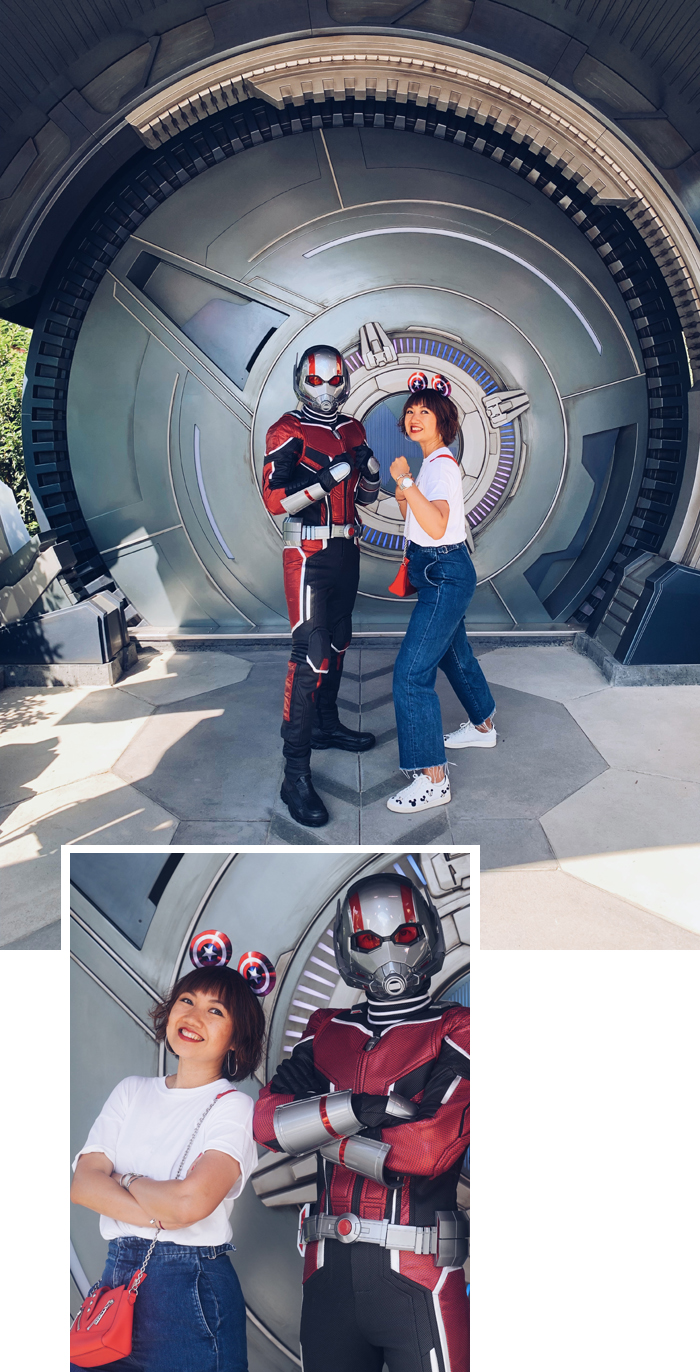 All the characters we met were really into their roles, which made the experience even more enjoyable!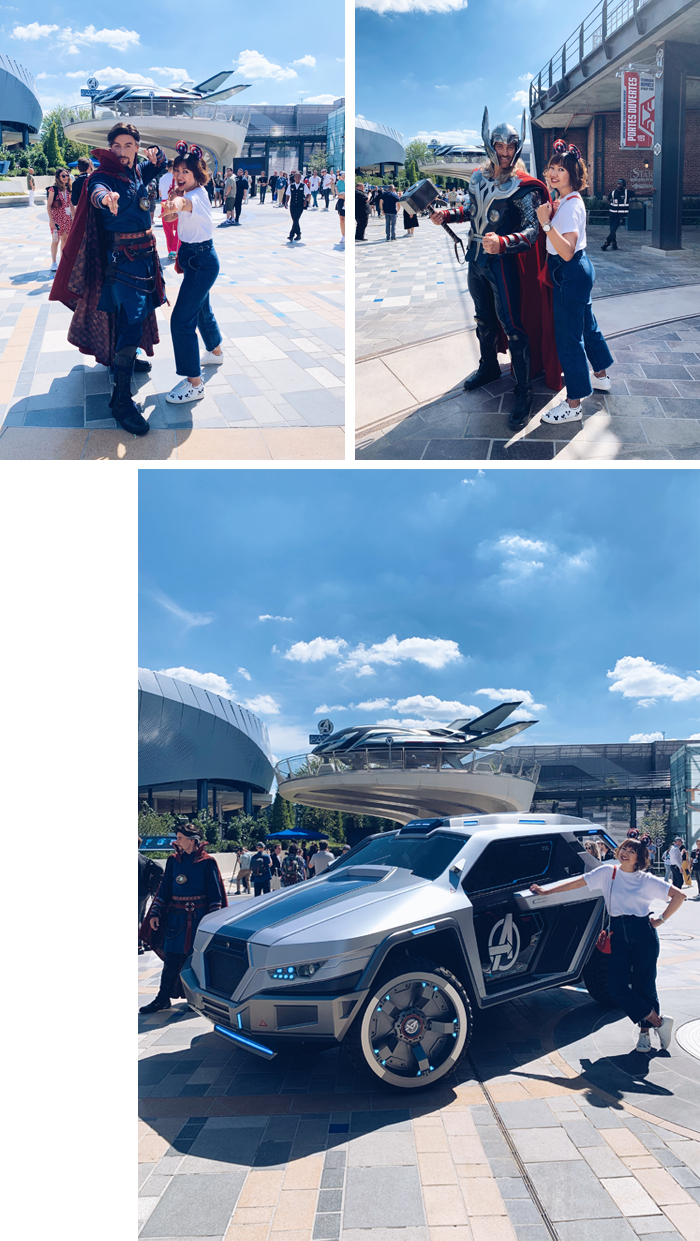 Meeting Doctor Strange et Thor…
My favorite attraction is W.E.B (Worldwide Engineering Brigade) : Inside, you have to destroy spider bots all along a 3D path, using spider webs that you make appear with your own hands: Very ingenious and so much fun (watch out for arm aches the next day!).
MUSEUM and GARDEN ALBERT KAHN : Remember my visit to the Albert Kahn Japanese Garden last summer? The renovation of the museum by the Japanese architect Kengo Kuma was not yet finished.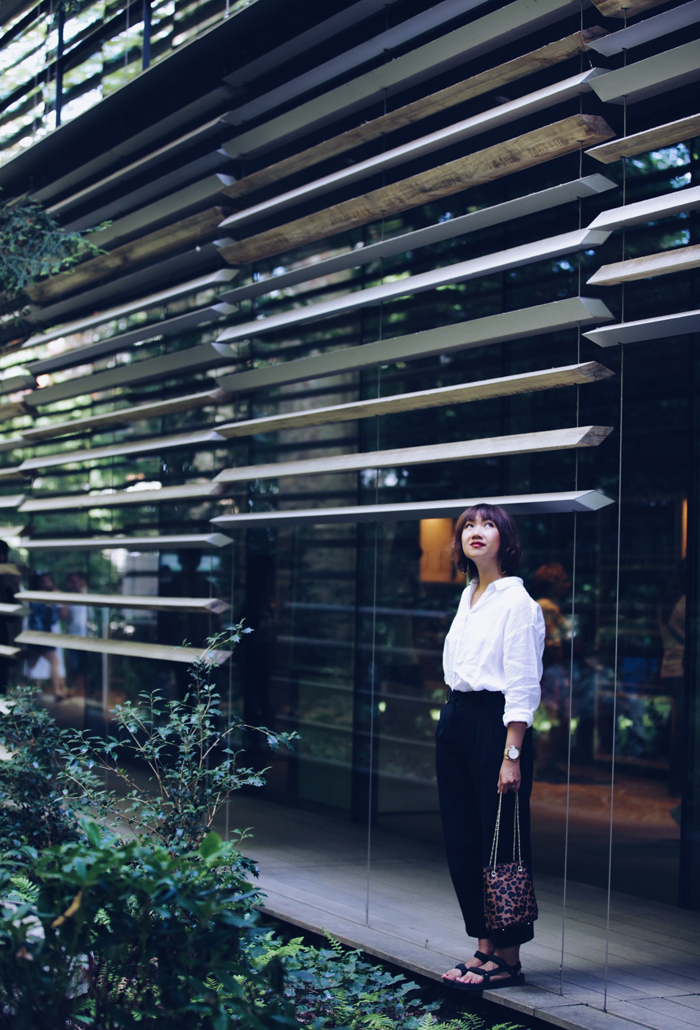 So I wanted to go back this year and even if I'm happy to have been able to appreciate the architecture in real life, I admit I was a bit disappointed by the whole thing.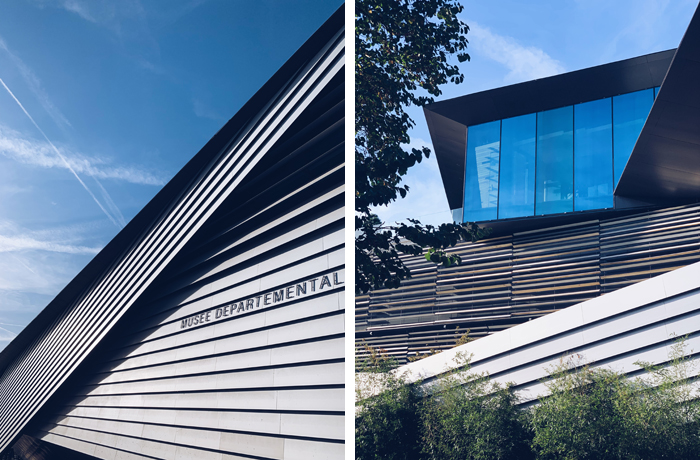 The exhibition within the museum seemed a bit poor (even if some points remain interesting: The questioning around the notion of travel, the period photos of Albert Kahn's world tour) and the maintenance of the museum already seems a bit neglected in some places.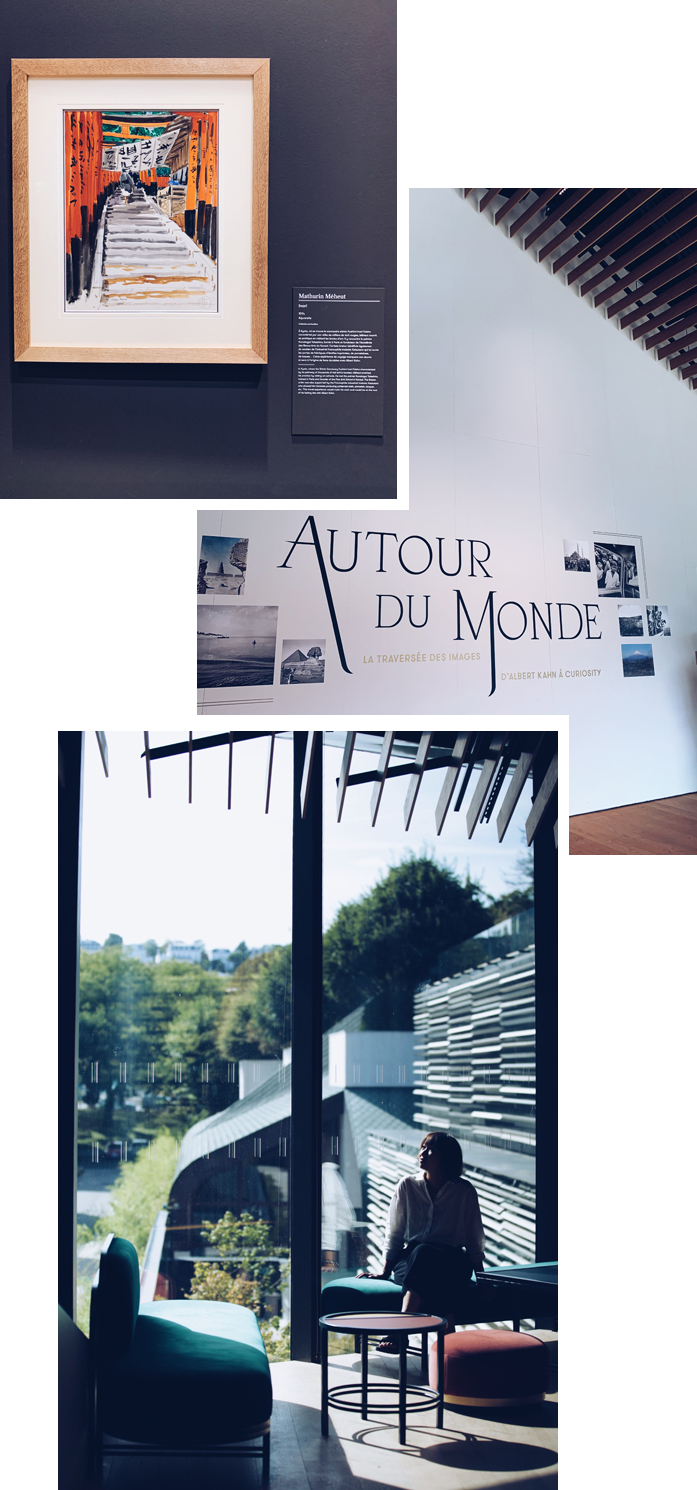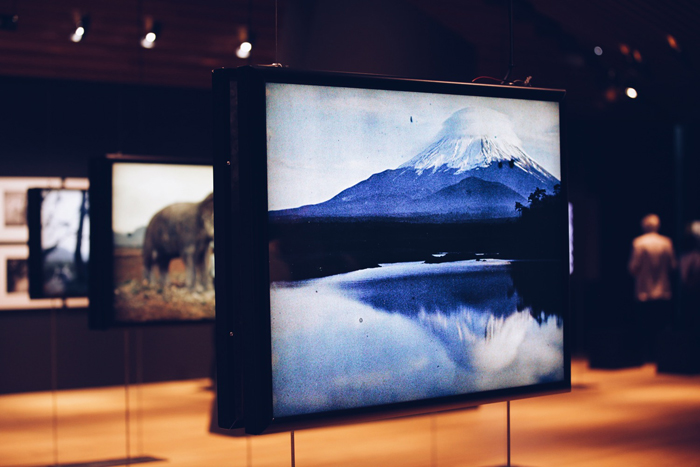 "Autour du monde" exhibition

I still immortalized my visit with a few pictures but I expected better, knowing that Kengo Kuma's creations are usually quite impressive.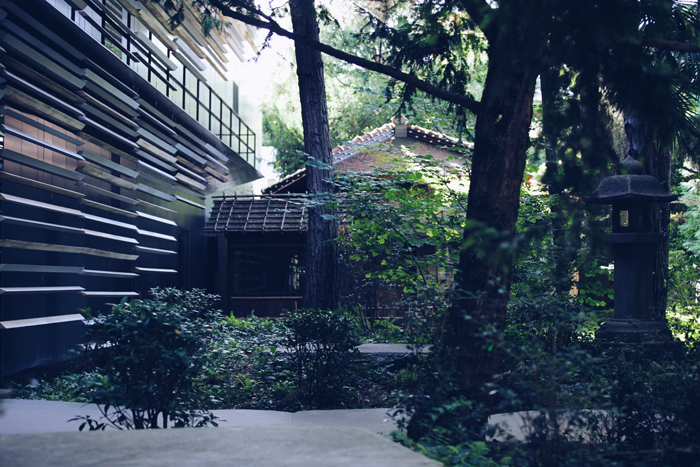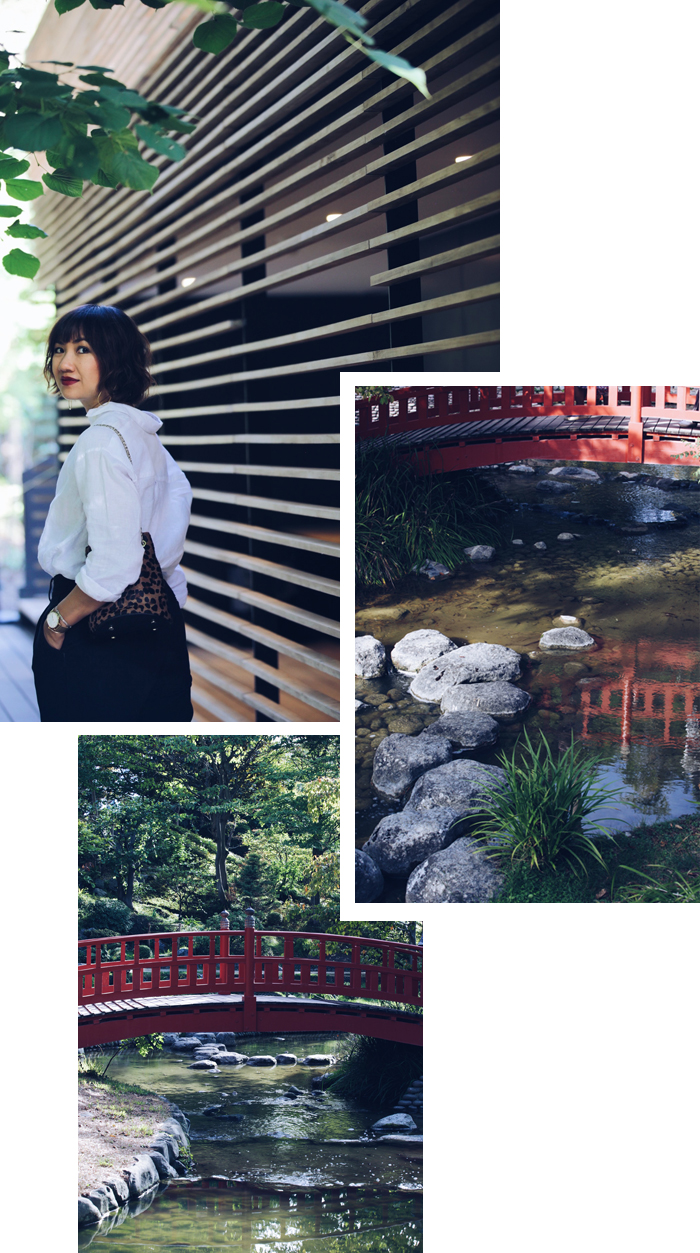 I'm still happy to have been able to wander through this architecture but I'd be curious to hear your opinion if you've been there recently.
JARDIN D'ACCLIMATATION : Cela faisait un moment que je n'étais pas venue dans ce jardin et j'ai trouvé le lieu et les attractions très agréables.
My summer readings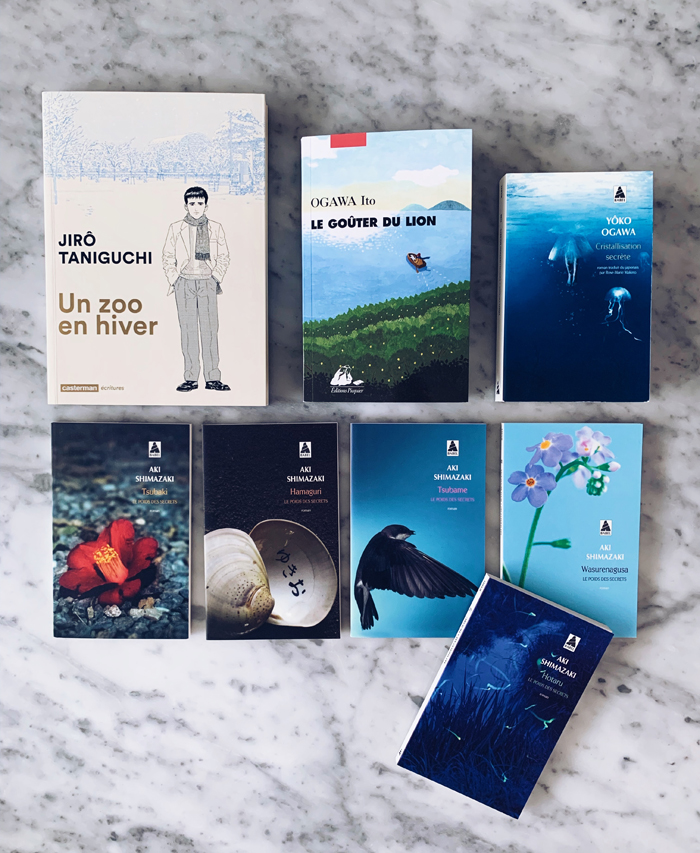 I'm still into Japanese literature, I'm still a bit sectarian about my reading but I always find as much pleasure in it and that's the main thing.
A ZOO IN WINTER by JIRO TANIGUCHI : Not a seasonal title at all but I finally took the time to read this comic book I had in my library. Still a fan of the precision and technicality of the illustrations of master Jiro. Not as striking as "A Distant Neighborhood" but it allowed me to immerse myself in the Japanese atmosphere and to discover the sensitivity and evolution of Hamiguchi, a young mangaka whose life is described in this book.
THE MEMORY POLICE by YOKO OGAWA (not to be confused with Ito): A novel about an imaginary island where objects disappear little by little while fading from the memories of its inhabitants. Secret police, clandestine refugees are present in this metaphor of totalitarian regimes which sometimes becomes oppressive but gives food for thought. This story will obviously be adapted into a feature film soon and I understand why. While reading, I had the impression of being embarked in a movie.
LE POIDS DES SECRETS by AKI SHIMAZAKI : This pentalogy includes 5 novels to read in a row: Tsubaki, Hamaguchi, Tsubame, Wasurenagusa, Hotaru. The first one, Tsubaki sets the basis of this tormented family story and the 4 others describe a narrative point of view of 4 other characters, allowing to discover new secrets. Even if the sequence of the 5 works is sometimes redundant, I still enjoyed reading these books that reveal the underbelly of a Japanese family during the 2nd World War, while highlighting the social pressure and intolerance that can result from it.
LE GOÛTER DU LION by ITO OGAWA : Fan of his previous novels, I was waiting for the release of his 6th opus translated in French with impatience. I'm reading it now, and I'll be sure to give you a feedback here or on instagram. But for the moment, a cosy atmosphere and tempting delicacies are on the programme.
Summer melodies
Summer is always synonymous for me with beautiful musical discoveries, especially during my traditional appointment at the Lollapalooza festival or through other concerts (like Lady Gaga's at the Stade de France). So I share the playlist of my summer 2022 (as I did in 2020 in this article): Some tracks are recent, others less, but all have the merit of reminding me the good moments of my summer.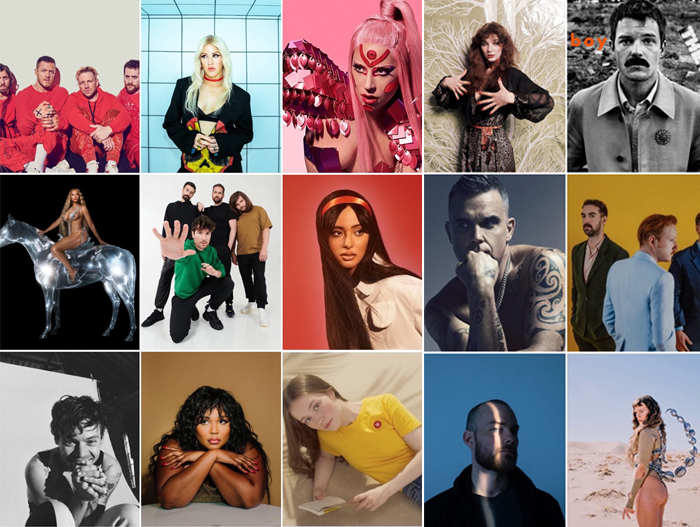 1. LIZZO 2 Be loved (Am I ready) A track full of energy that makes me want to sweat during an aerobics class.
2. RINA SAWAYAMA Catch me in the air Melodious, catchy and light as a summer breeze.
3. TOVE LO No One dies from Love I love everything about this song from the Swedish artist.
4. PURPLE DISCO MACHINE, SOPHIE AND THE GIANTS In the dark This German track seems to have been created to seduce the nostalgic of the Italo disco songs of the 80's : No surprise, I am part of the target.
6. FAOUZIA Hero I loved the performance of this Canadian-Moroccan singer at the Lollapalooza festival. The mix of pop sounds and her oriental voice hit the spot.
7. BASTILLE Revolution No need to explain why I like this song since I like all of Bastille's songs. This song is no exception (Dan's voice, the rhythm, the video : I like everything)
8. SIGRID Strangers After this concert in June, I listened again the setlist over and over again this summer, especially this song which is my favorite from this young Norwegian artist.
9. IMAGINE DRAGONS Whatever it takes I've loved them since their debut without knowing their repertoire in detail. Their perfect concert in Lolla made me like more tracks, including this one, from their 3rd album Evolve.
10. KATE BUSH Running up that hill (A deal with god) Even if we listened to it in all the sauces since its revival in the series Stranger things, I do not tire of listening to it again.
11. ELLIE GOULDING, BIG SEAN Easy lover Ellie Goulding's light voice is perfect in this track that smells like summer.
12. BEYONCÉ Break my soul The essential of the summer, discovered the day of the music festival. Bonus nostalgia with this sample of the 1993 song "Give me love" of Robin S.
13. RINA SAWAYAMA This hell I rediscovered Rina Sawayama just before the summer (her universe was darker a few years ago) and this lighter pop turn could only seduce me : I'm looking forward to the release of her album.
14. HARRY STYLES As it was Not sick of this song yet despite the overdose on social networks.
15. FAOUZIA RIP, Love A 2nd track of Faouzia because it's nice to listen to her a second time in this summer playlist.
16. THE KILLERS Boy We return a little to the first sounds of the group, for my biggest pleasure.
17. TWO DOOR CINEMA CLUB Lucky The Irish group remains faithful to its style with this new very catchy song.
18. ROBBIE WILLIAMS Lost (XXV) This new single is released on the occasion of his album celebrating the 25th anniversary of his solo career (to be released in September). I like it more each time I listen to it. I also like his classics (Angel, Eternity, The road to Mandalay, No regrets) that he reorchestrated for the occasion.
19. LADY GAGA Alice Her concert at the Stade de France may not have been as great as I thought it would be, but I enjoyed rediscovering the songs from her album Chromatica (like this one), which I didn't listen much when it was initially released.
20. ASGEIR Snowblind A bit of Icelandic freshness while waiting for the release of his new album in October.
My summer viewings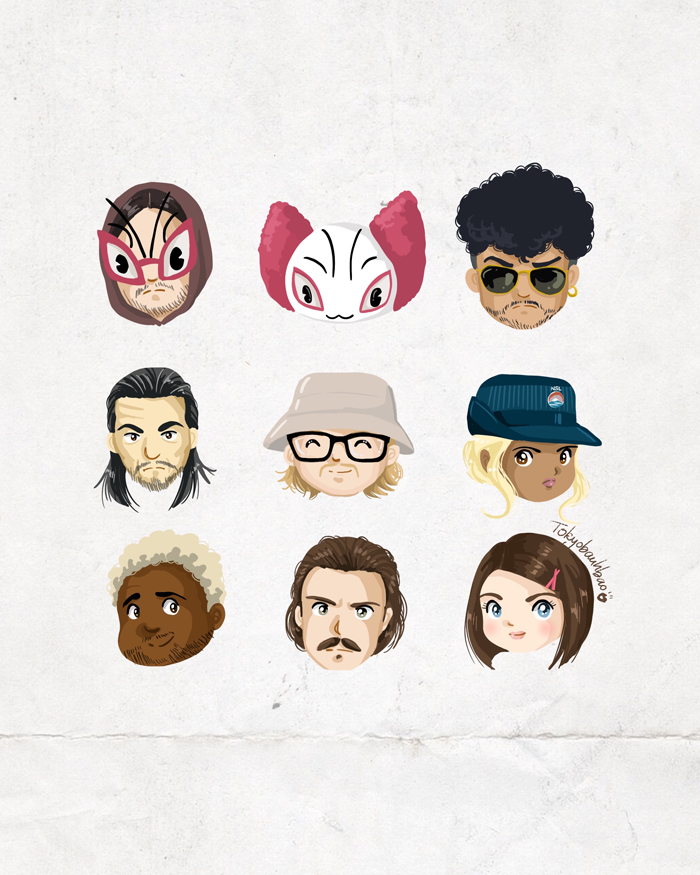 An illustration inspired by Bullet Train
I spent quite a bit of time catching up on a few cinematographic gaps (some 30 years later!), discovered a few more or less successful movies / series and continued my movie marathon with Paul Rudd (which doesn't contain only really good things, far from it, but the devotion is TO-TAL 🙂 !)
THELMA & LOUISE : Seduced by the modernity of the subject matter and the visual aesthetics, even 31 years later. I understand that it could have confused some people at the time by its feminist avant-garde. Susan Sarandon is perfect (and special mention to young Brad Pitt)
BROKEBACK MOUNTAIN : I was completely moved by this forbidden but powerful love story in a conservative America. The performance of Jake Gyllenhaall, Heath Ledger and Michelle Williams totally carried me away.
USUAL SUSPECTS : The final twist surprised me but not that much. I liked it but I suppose I would have been more blown away by the whole thing if I hadn't waited so long to see it.
HE'S JUST NOT THAT INTO YOU : A light romantic comedy from 2005 that I discovered one afternoon when it was broadcast on M6 channel. The cast includes some big names (Bradley Cooper, Scarlett Johansson, Jennifer Connelly, Ben Affleck, Jenifer Aniston) which made me stay in front of the screen out of curiosity because I had never heard of this movie. And rightly so, since it turned out to be quite average. A few scenes were funny despite everything but it remains more in the register of an afternoon TV movie than a more accomplished film.
THE OBJECT OF MY AFFECTION : To honor my Paul Rudd marathon, I watched this romantic comedy from 1998 with a poorly worked out script, which nevertheless highlights a certain complicity between Jennifer Aniston and Paul Rudd. An impossible love story between Nina and her gay best friend (met 2 days ago?) George. Some sparkling exchanges but we don't believe for a second in this somewhat botched story.
OUR IDIOT BROTHER : A rather average film in which Paul Rudd plays a goofy and stupid brother, but not that much. From this very flat scenario, Paul Rudd comes out with a character that is nevertheless quite touching because of his candor and goodness (but am I really objective?).
BULLET TRAIN : The summer blockbuster seen on the big screen. A chase in a shinkansen from Tokyo to Kyoto with a cool Brad Pitt and some funny secondary characters. Violent, offbeat and entertaining in the manner of a Tarantino, but less impactful and less accomplished.
ONLY MURDERS IN THE BUILDING :The Disney+ series that was on my list to see for a while because I really appreciate what Selena Gomez does (in all areas). So I jumped in and I don't regret it! I love it ! It took me one or two episodes to get into the atmosphere but then I loved the offbeat, humorous side of the characters and the plot. Paul Rudd will be present in season 3: I couldn't dream better! (English translation by Quiterie)