It's been a while since my last outfit article on this blog as I've been buying less and less clothes and I haven't followed the trends much… so there is less newbies (but I actually don't really mind). It doesn't mean that I don't like choosing my clothes anymore, not at all!
I love all the pieces I have in my closet and even though I have less pieces than before, I keep mixing them… I am just not that courageous anymore to brave the cold weather outside to photoshoot them!
So why today is different? Because it was less cold and I wanted to show you the association of colors/print I particularly like this winter.
My winter chromatic palette is made of beige, camel, navy blue, burgundy and forest green. Leopard always remains a safe bet for me. I juggle with each colors/print of my closet and match them to easily compose an outfit.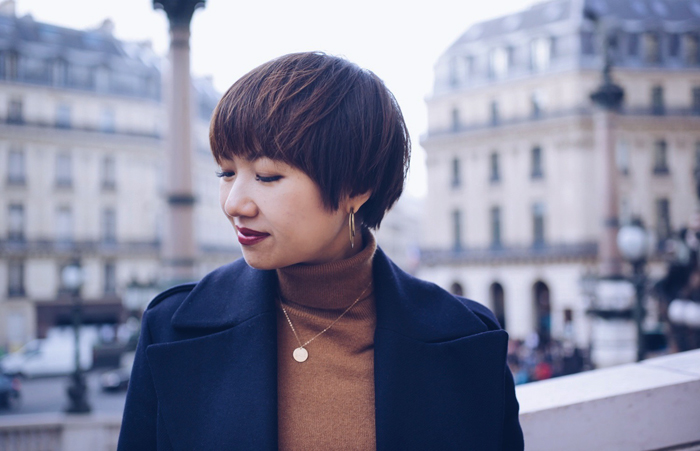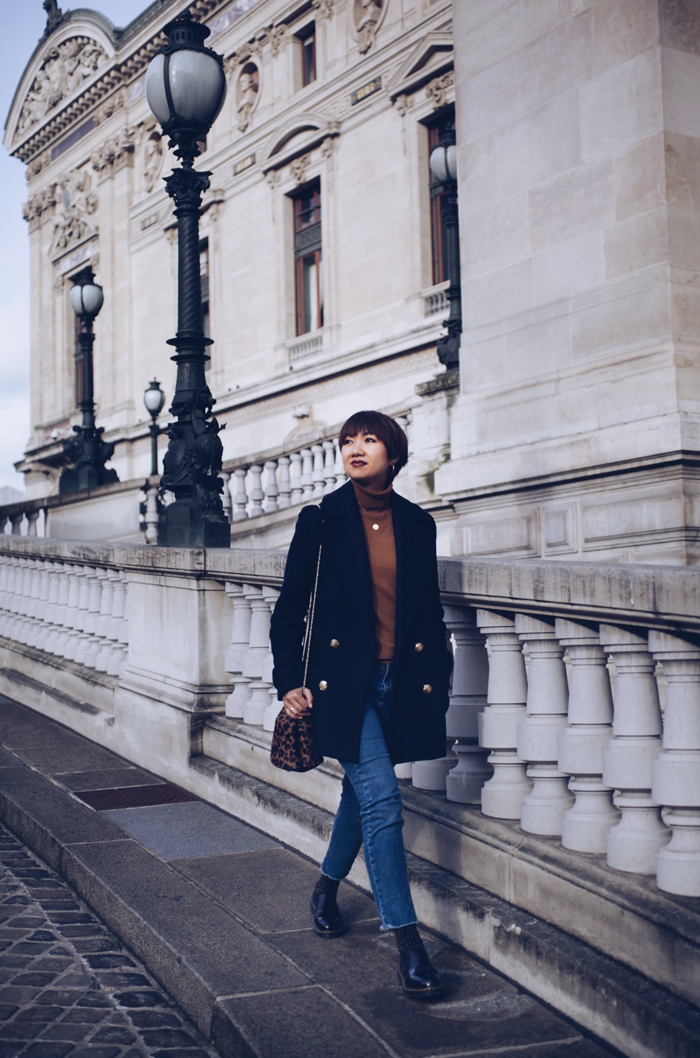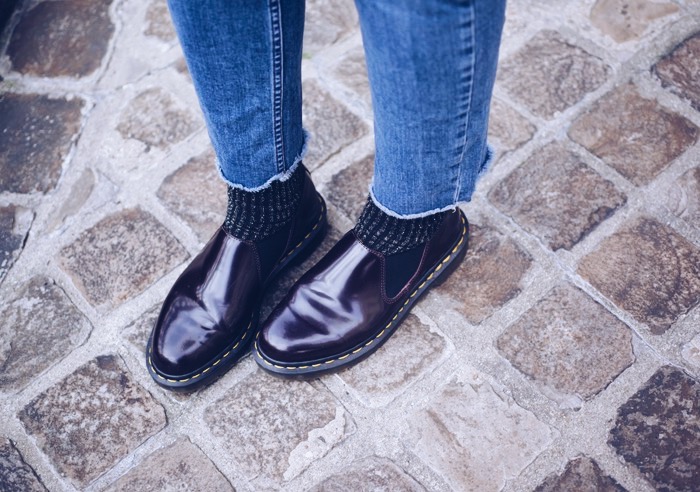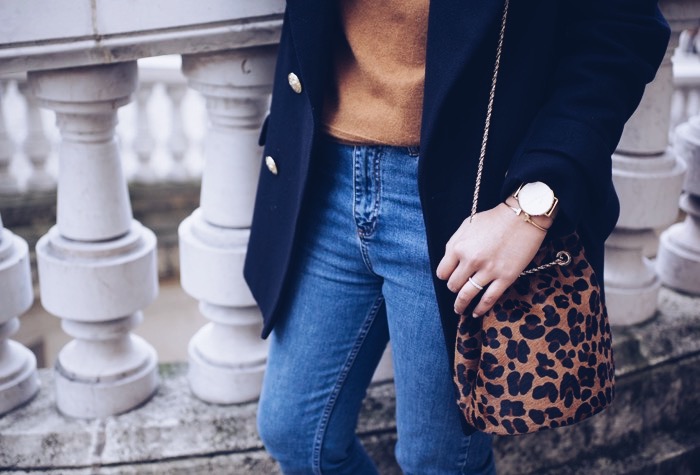 The oldest ones of my audience might recognize a few elements: this Zara peacoat from 2013 (surprisingly qualitative as it still has a good shape, which is not the case with the other pieces have bought from Zara: I actually haven't been for quite a while) and this pair of « Dr Martens x Comme des Garçons » brought back from Japan in 2014.
Let's add up one of my favorite cachemire pullovers, a leopard touch and we have a winter outfit!
What a pleasure to be able to trust all the basic pieces in terms of long lasting quality! Quality rather than quantity, I am more than ever convinced. ( English translation by Quiterie)
---
My Outfit
Coat Zara (2013) (already seen here et here)
Cashmere jumper La Redoute
Jeans La Redoute (already seen here)
Socks Dim x Ba&Sh
Bag "Hope" Sézane (already seen here)
Shoes "Dr Martens x Comme des garçons" (2014) (already seen here)
Necklace Minetta Jewellery
Earrings Soko (already seen here)
« Volume russe » Eyelashes extensions Les cils de Marie (already seen here)
(Some links are affiliate links)