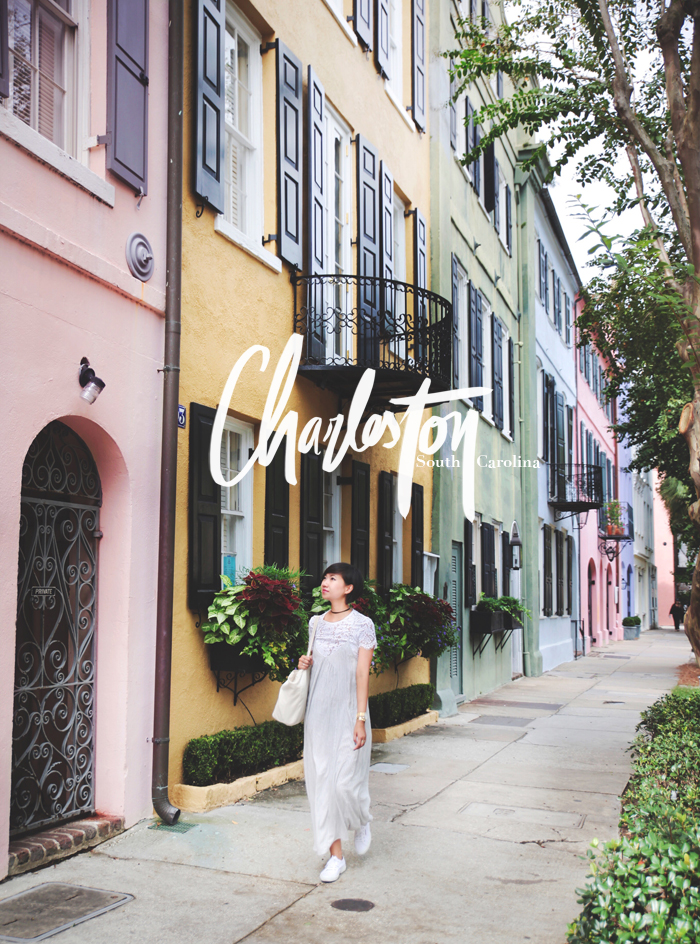 If you take a look at our USA road trip itinerary, you'll notice we're slowly moving up the east coast : our stop today is Charleston in South Carolina.
If we compare it with Savannah that we just visited, I'd say it's a more distinguished and luxurious version : this opulence probably has to do with it's rather unglorious past, full of slavery and secession war.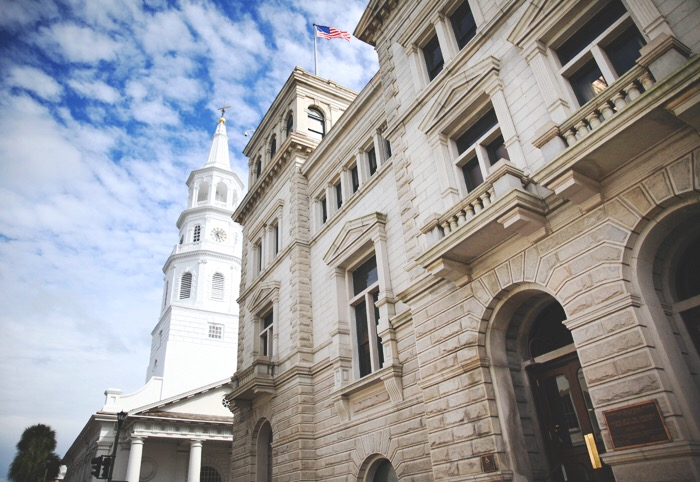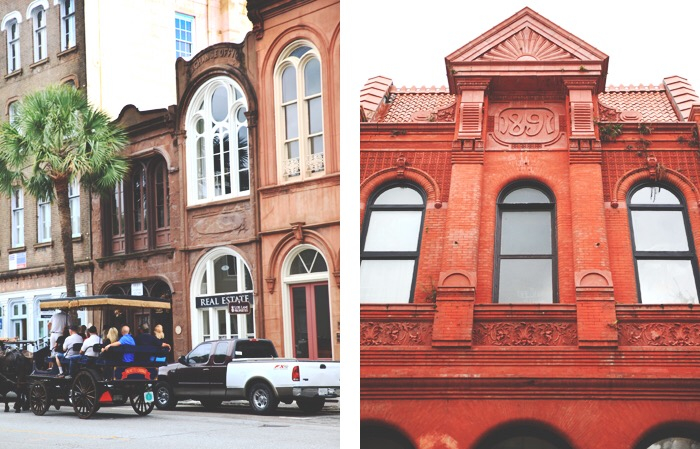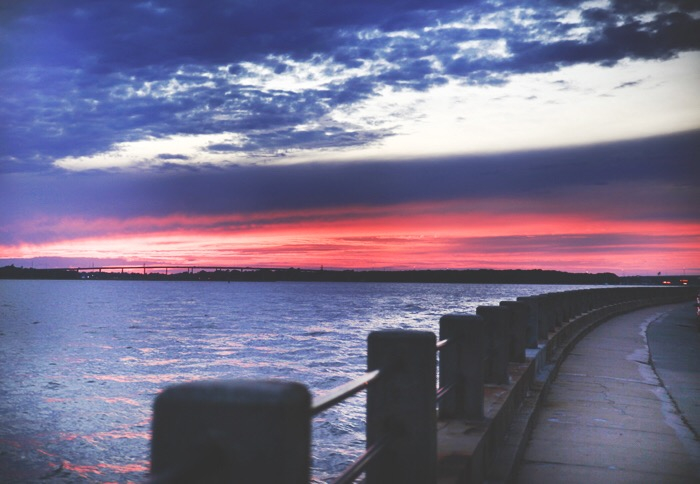 Sunset on Murray boulevard
I personally preferred Savannah (weirdly, the ghosts didn't frighten me away!), but you can't deny the beauty of Charleston, or not notice it's number of interests (and the city was actually elected Best city in the world in 2016, that's right!), so let's discover it together!
The houses in Charleston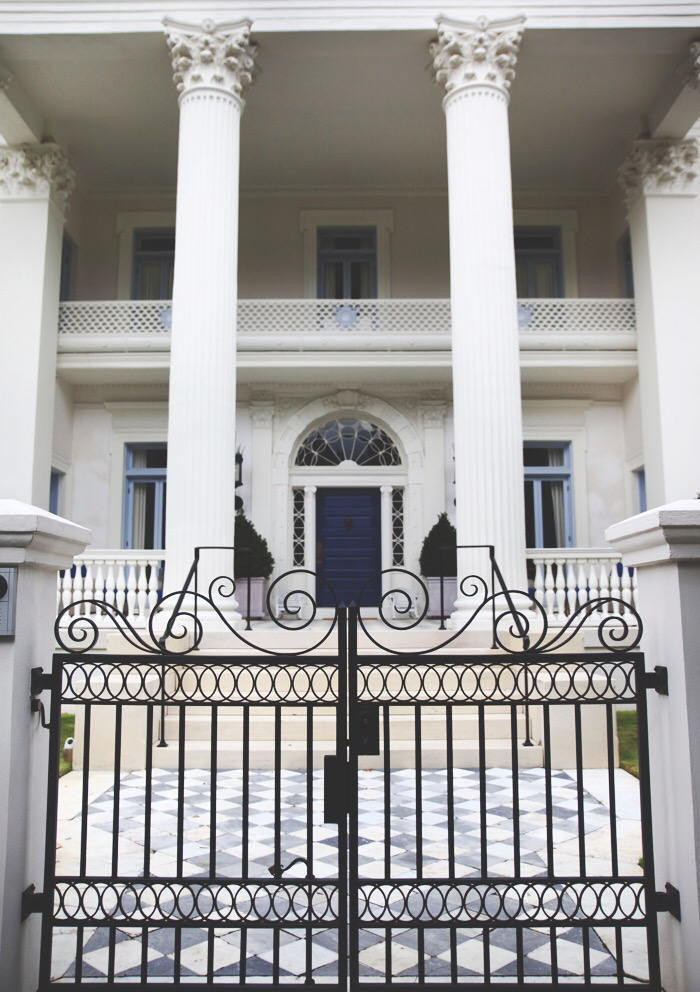 This is a little and simple house in Murray bvd

We stayed in Charleston 2 days, and our first contact was King street, this shopping street with art deco facades.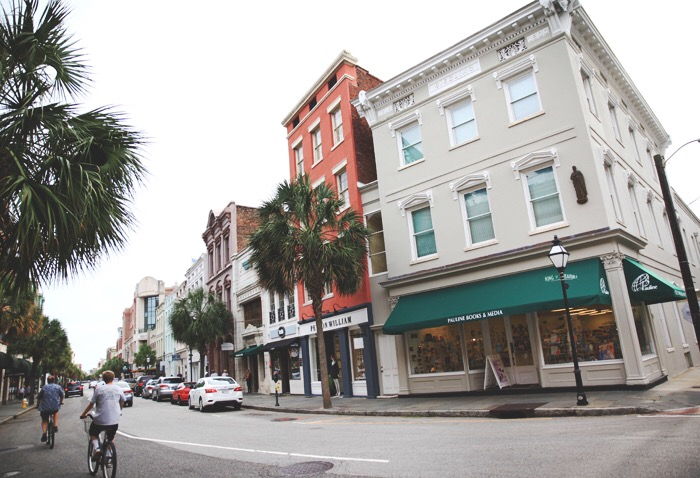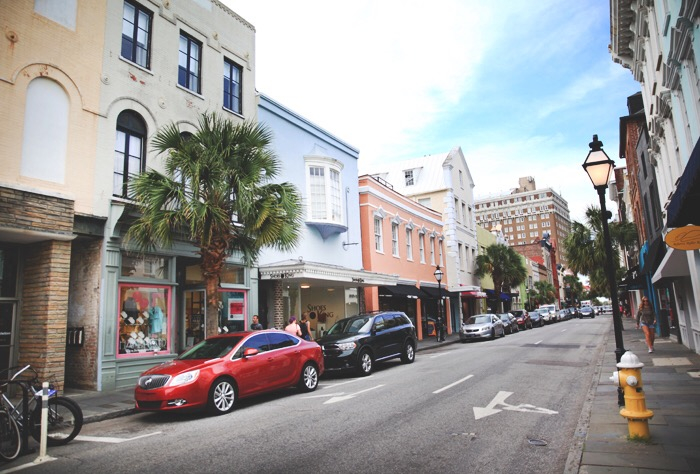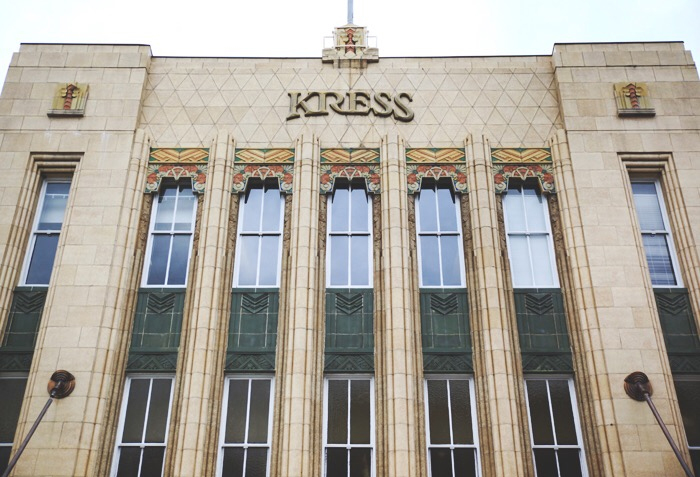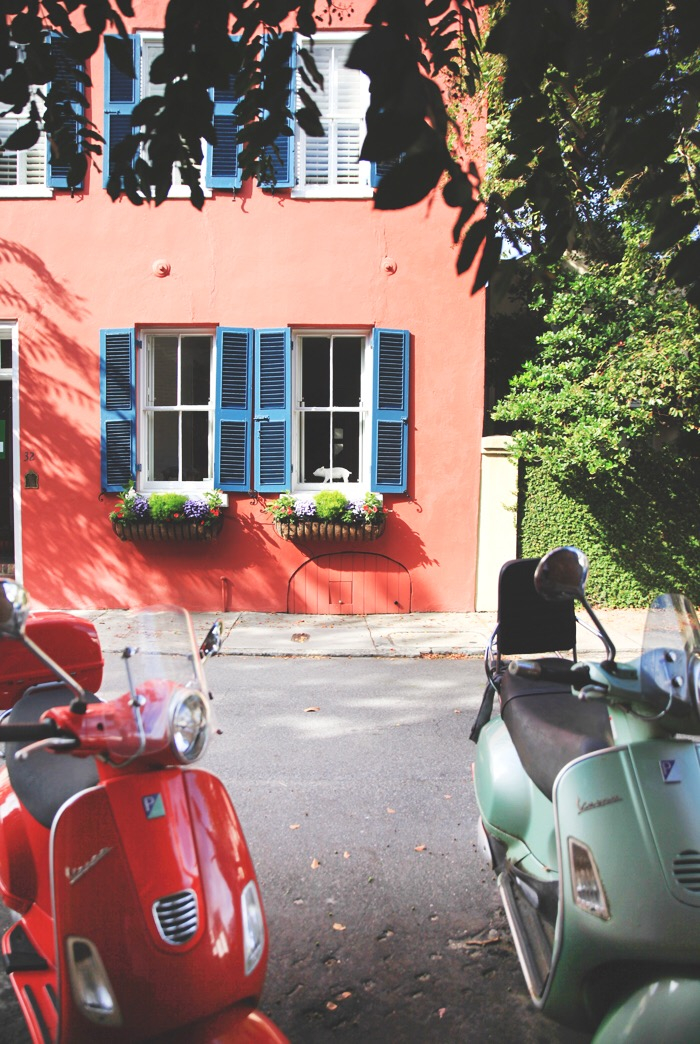 Dolce vita in South Carolina…
The beauty of Charleston resides in it's architectural multiplicity, even more than for Savannah, but with a rather omnipresent bourgeois atmosphere.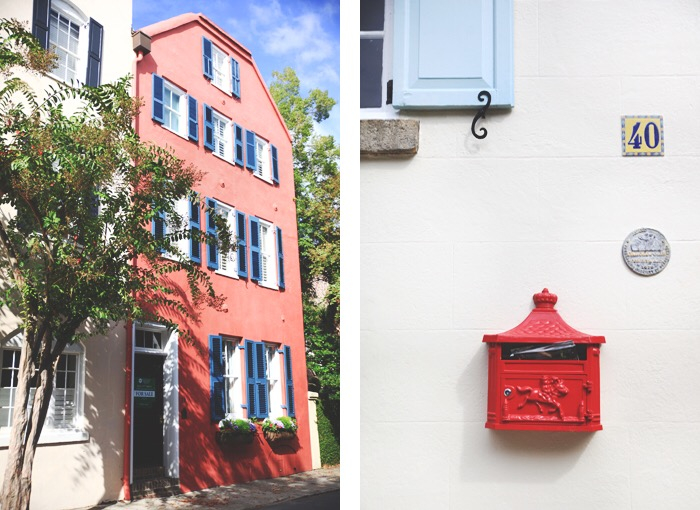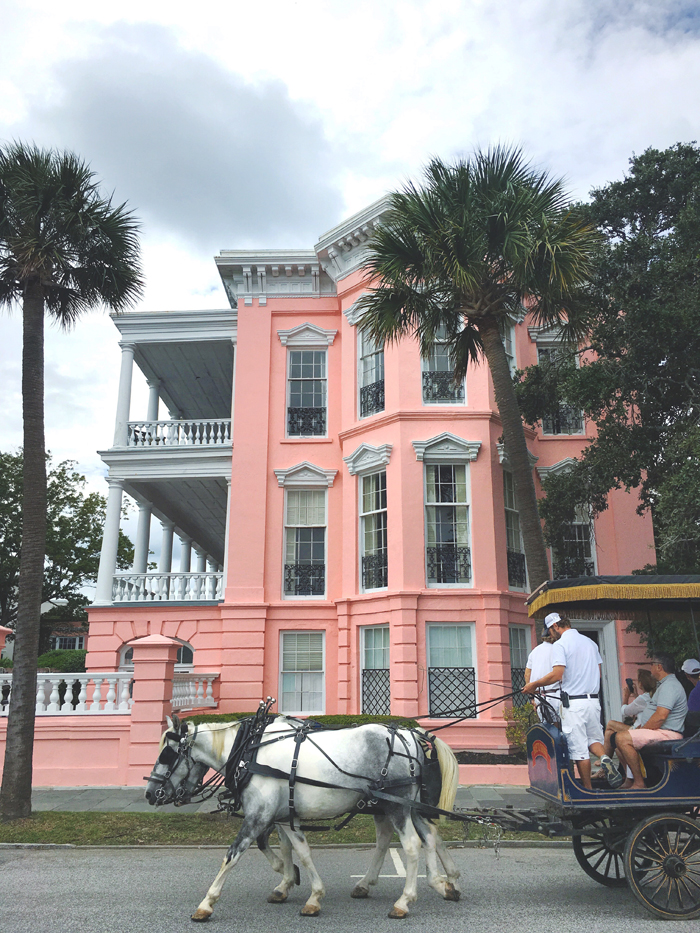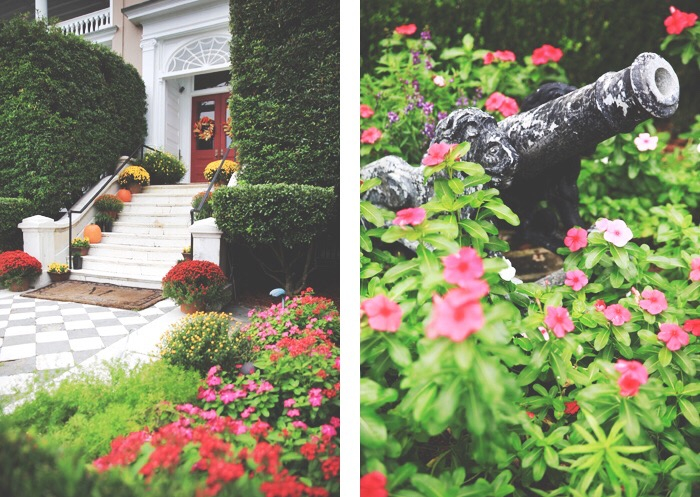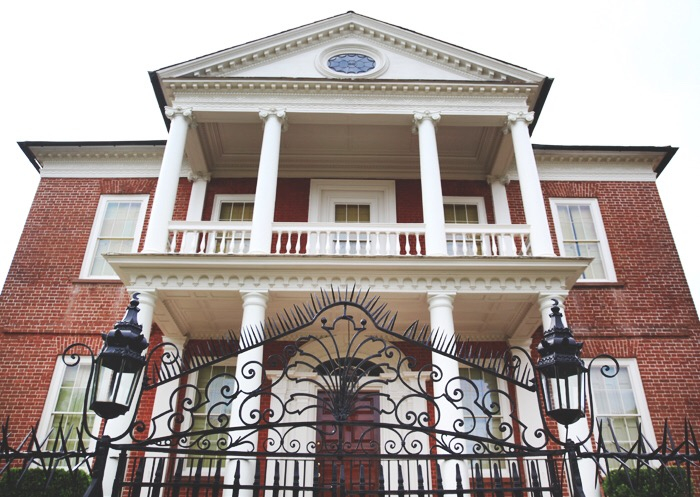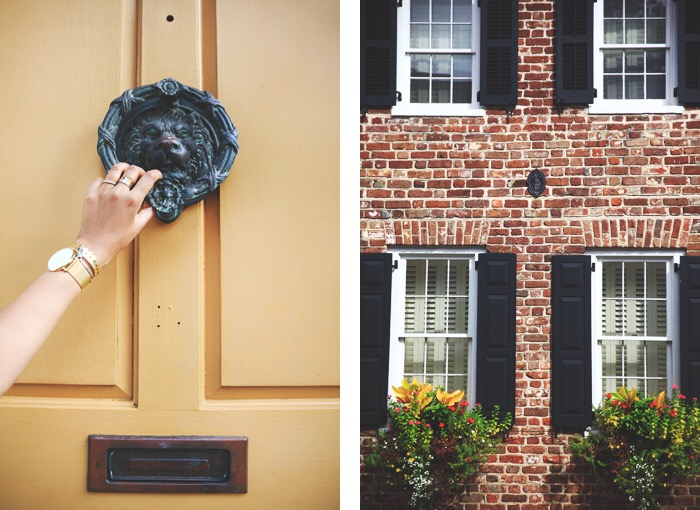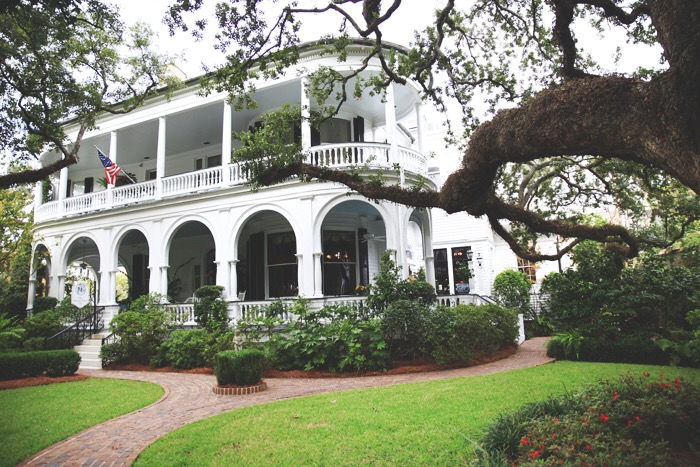 You can easily visit Charleston by foot (or in a horse-drawn carriage, if you want to go all in on the Gone with the Wind theme), which is the best way to enjoy all the facades and different architectures of the city's houses.
Our big game was to try and find THE prettiest house, but as you can see, there were quite a number of candidates, and just as many to get first prize. It was impossible to find a house without embellishments, everything was grandiose (especially on Murray Blvd).
Rainbow row
The most photographed street in Charleston is most certainly East Bay Street, the house with colored houses that may remind you of our rue Crémieux in Paris – it's quite blogger-friendly.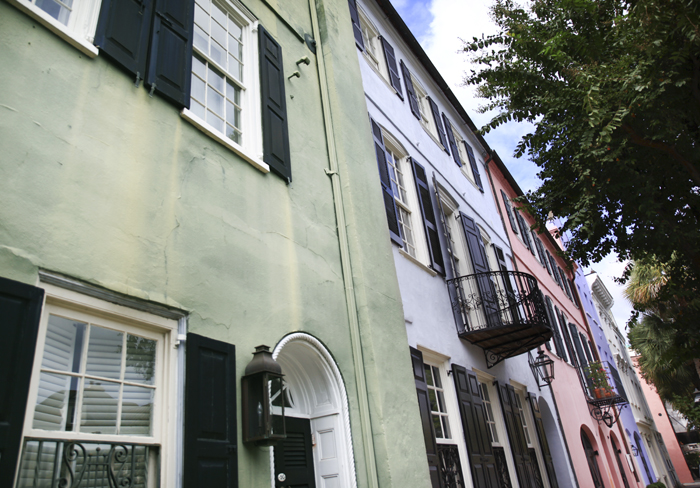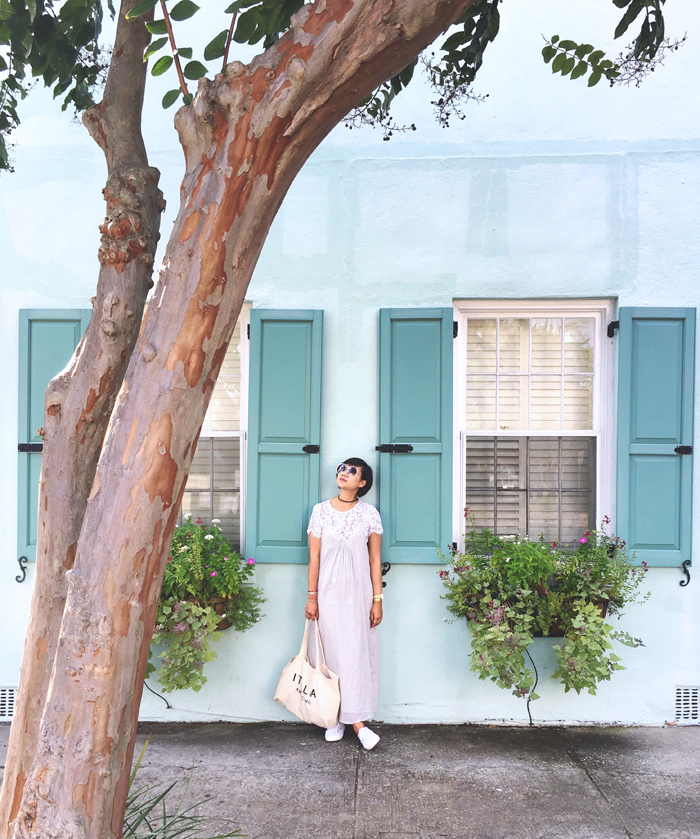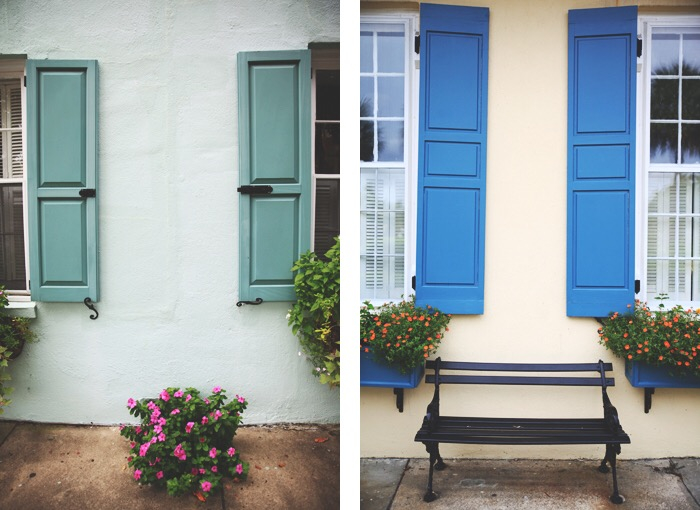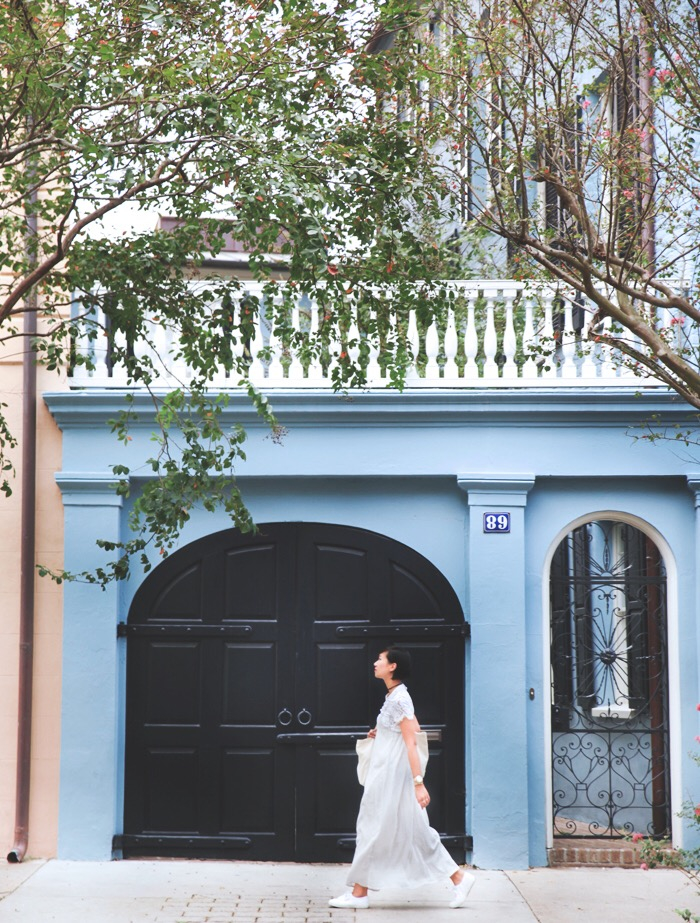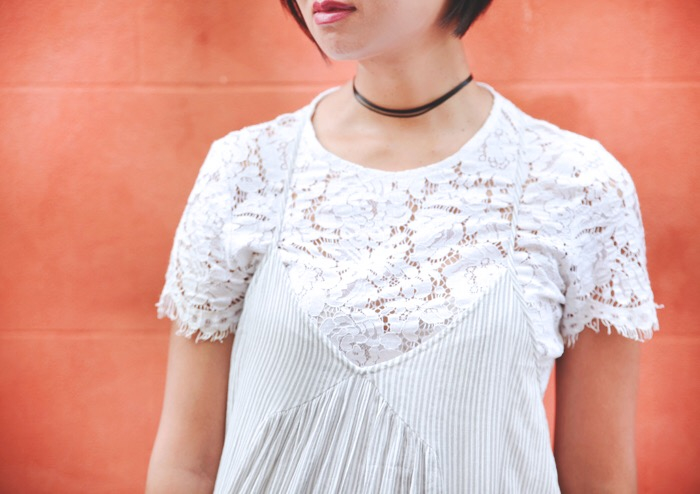 13 pastel-colored houses in a row, of course the street name is Rainbow row.
City Market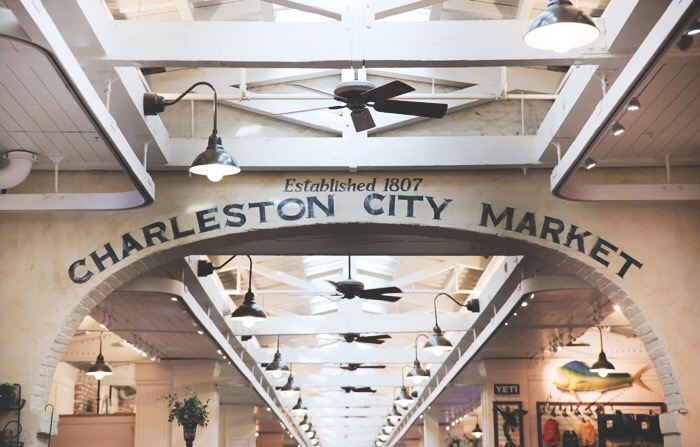 The Charleston touristic zone is located around City Market, a long covered market, where you're bound to find a souvenir for home, even if it's necessary to sort between the kitsch trinkets and the "I love Charleston" Desigual-inspired tshirts.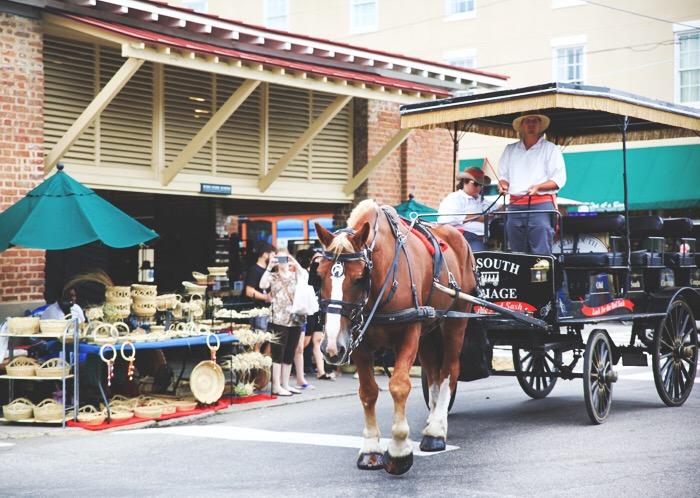 The sweetgrass baskets are the town specialty, you'll find all shapes and sizes here.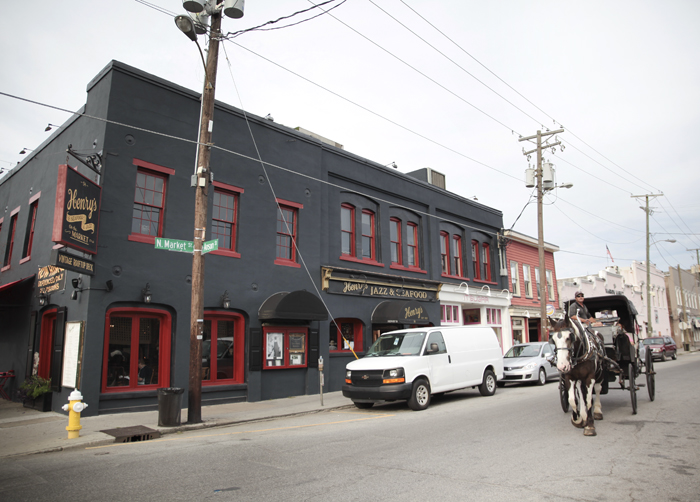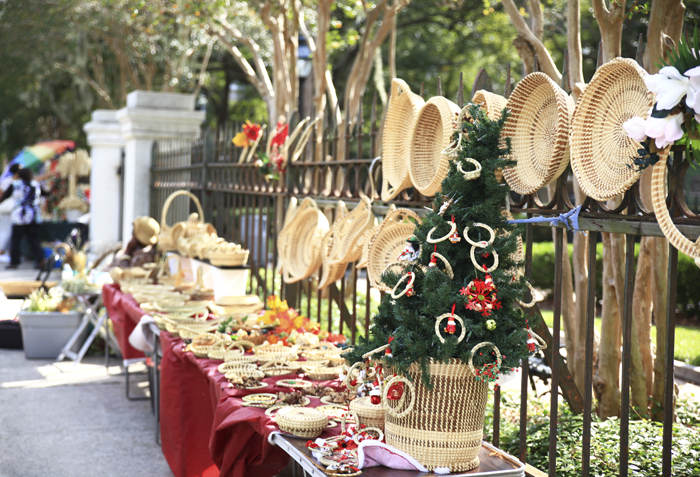 I was more tempted by food however (you know me by now), and discovered a great place for breakfast or brunch nearby : ANOTHER BROKEN EGG CAFE (99 Market Street #4).
You have to sign up on the waiting list, get a beeper (Grey's anatomy style) and walk around until you're beeped for a table. On the menu, the famous Shrimp'n Grits (the corn gruel with shrimp that I particularly likedà, with all kinds of omelets and fritter.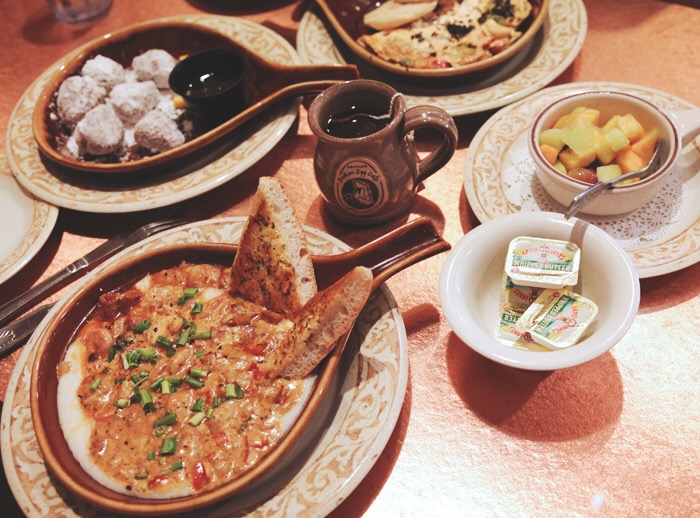 Shrimp'n grits and donuts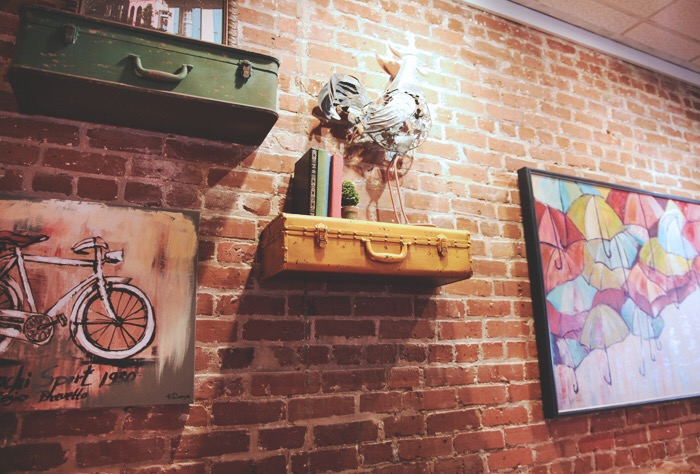 I may now understand how they invented the Charleston dance in this city – it was probably to burn off all those calories!
Waterfront park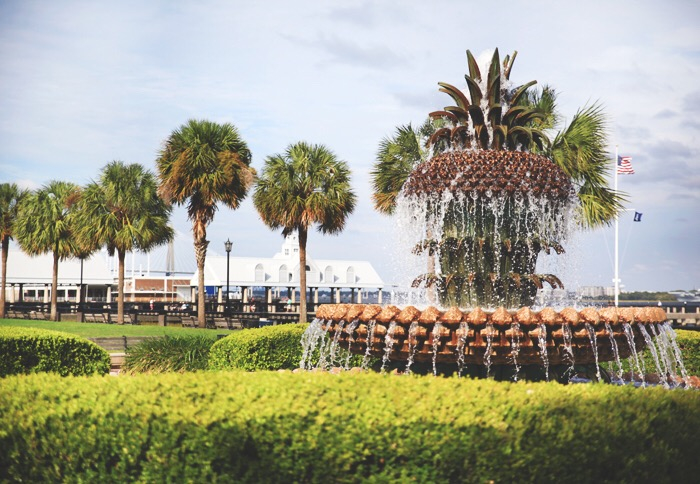 Charleston isn't just about colorful and luxurious real-estate, it's also a great city for simply enjoying life.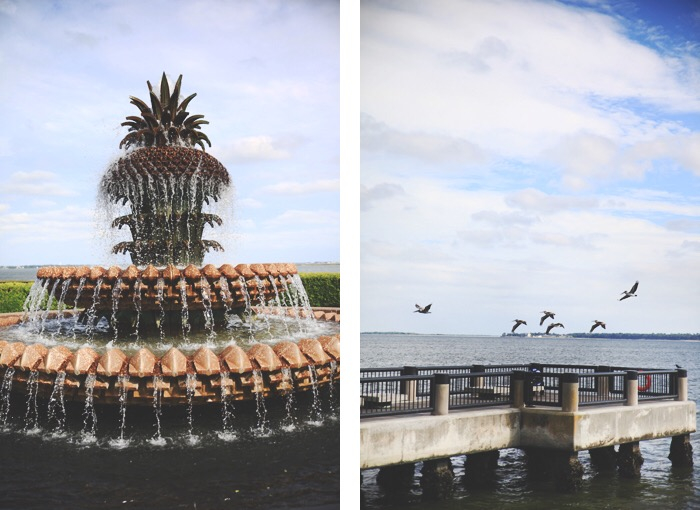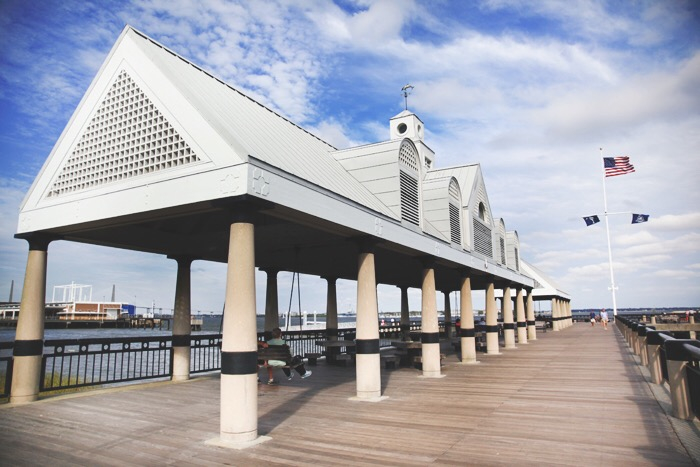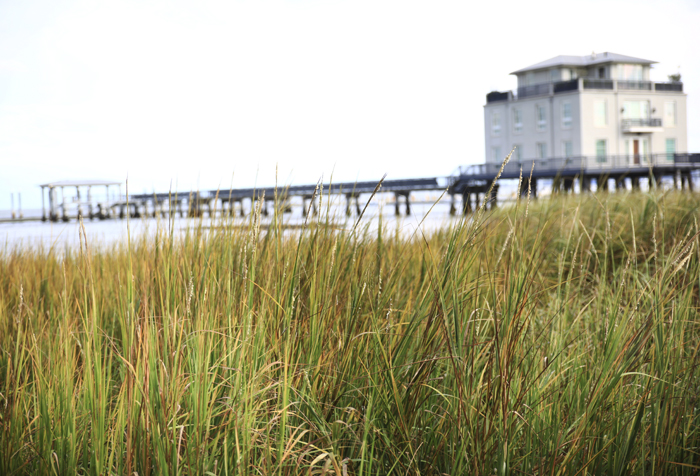 This dock on the harbour was incredibly relaxing – you can even choose to sit in a swing-seat to admire the horizon (the sitting time is however limited, just to make sure you don't hog the seat all day).
Francis Marion Hotel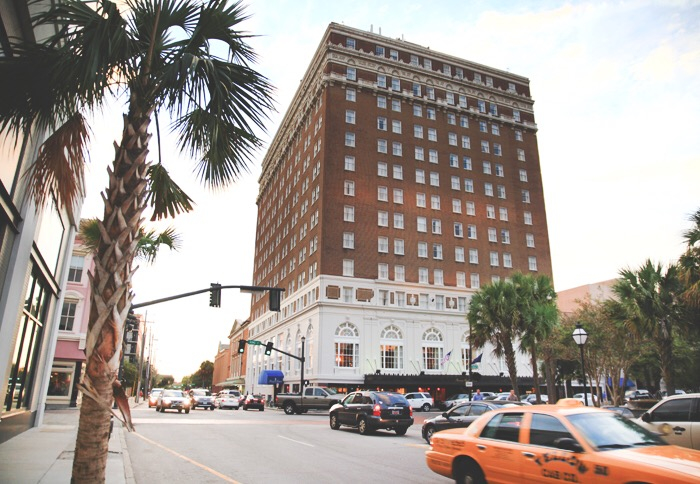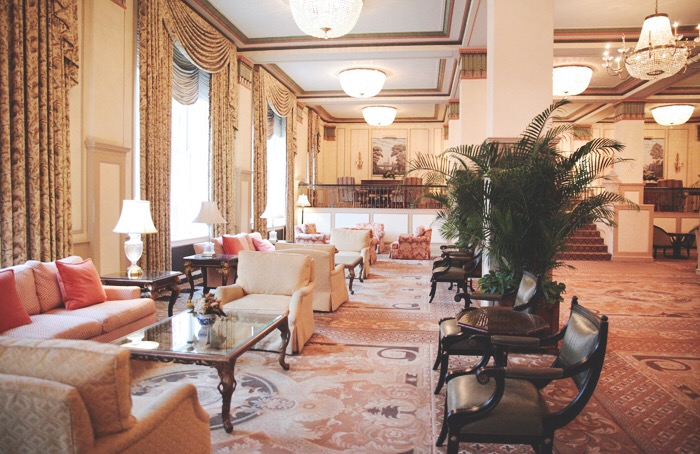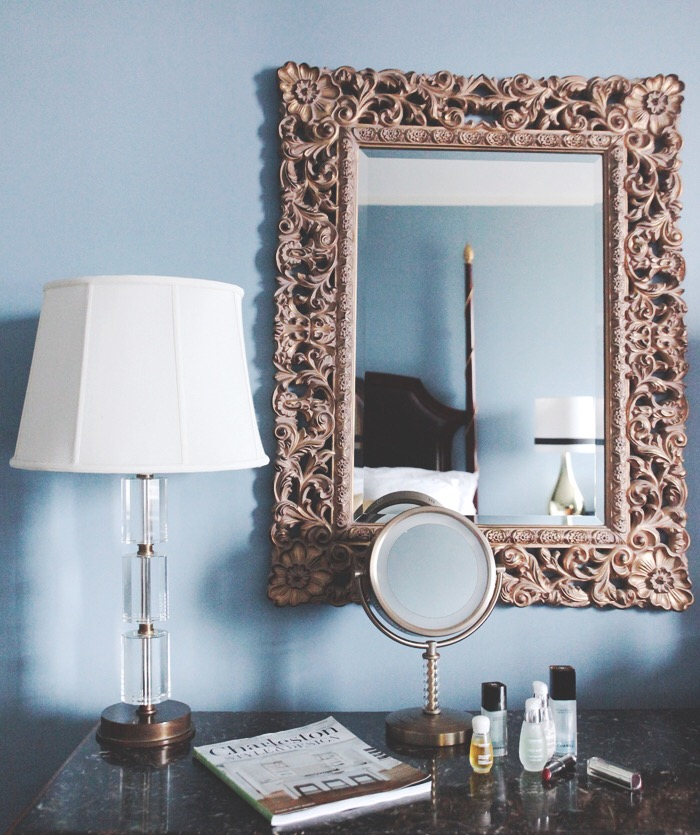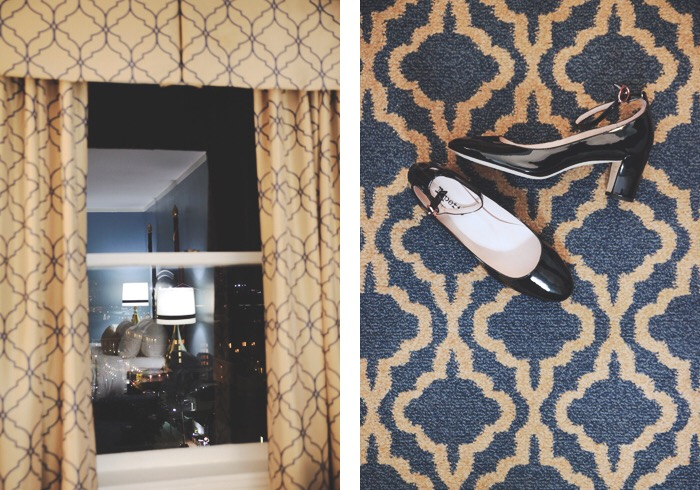 After my haunted experience, the Francis Marion Hotel in Charleston was a wonderful experience (thank you Comptoir des Voyages!).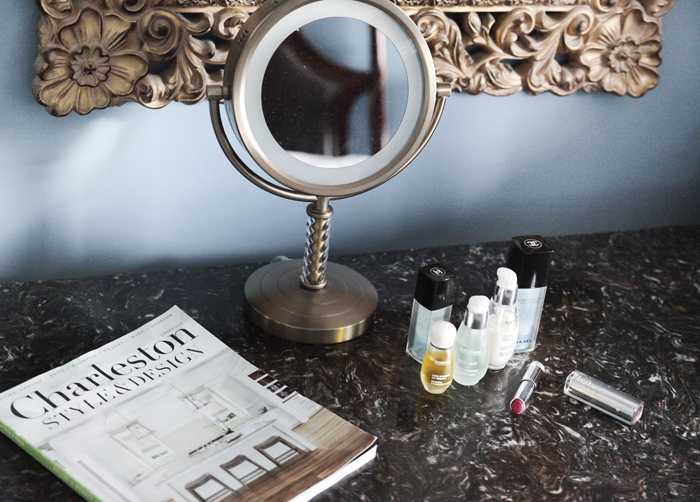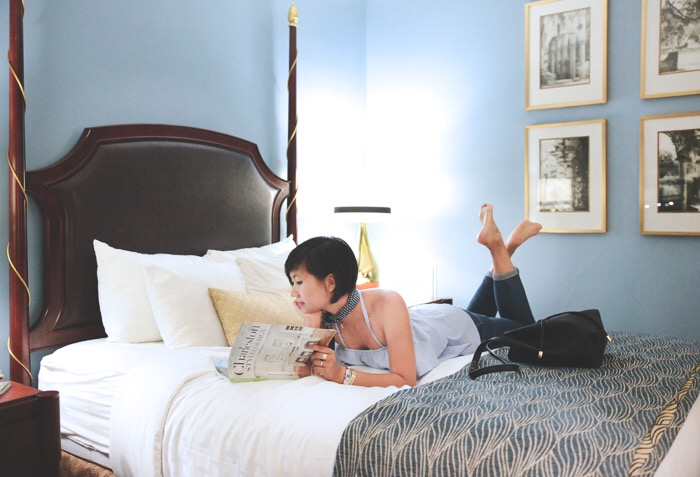 Dating back to 1924, a "Gatsby" atmosphere everywhere, from the reception to the room … I finally recovered from my sleepless night in Savannah
Yummy addresses

We didn't get to try a whole lot of places : we had to leave pretty quickly – the Matthew hurricane was on it's way (according to the news report – our trip dates back to last october). We were very lucky : the town was devastated 2 days after our departure. But here are what I would recommend :
BON BÁNH MÌ (162 Spring Street)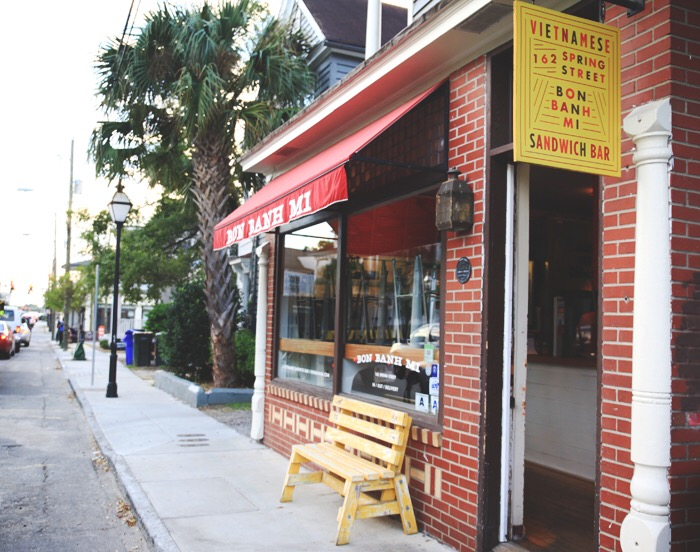 Not at all local food, since they offer "bánh mì". But the place is owned by an american who just loved this vietnamese sandwich (and loves Vietnam as well), and wanted to reinterpret it in his own way.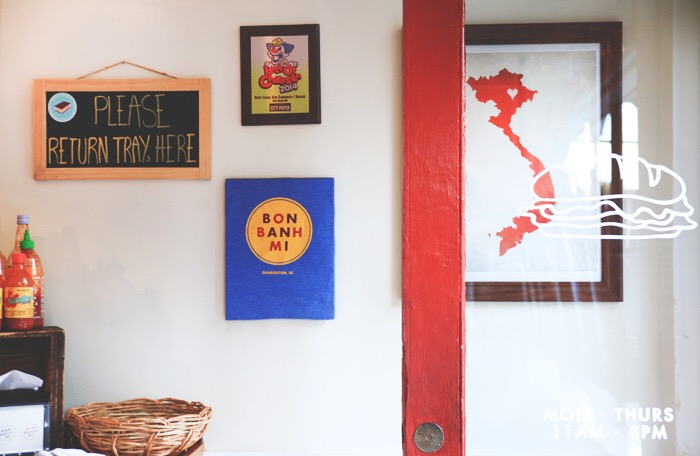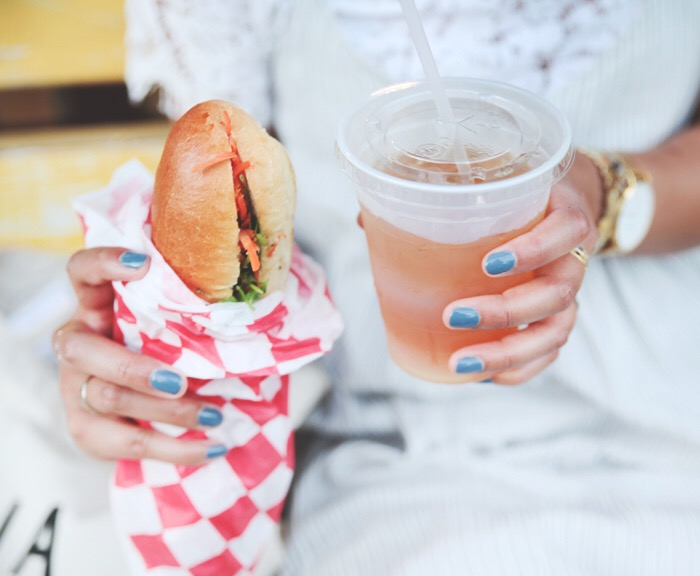 I'll always prefer the original version with the crunchy baguette, but the place was welcoming, and the filling well seasoned.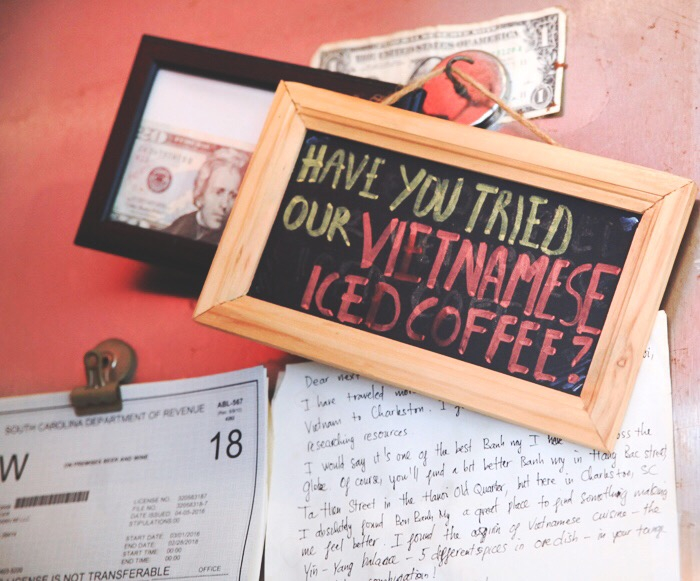 CHARLESTON CRAB HOUSE (Rainbow Market 41S Market Street)

The perfect place to enjoy seafood while looking down on City Market from its rooftop.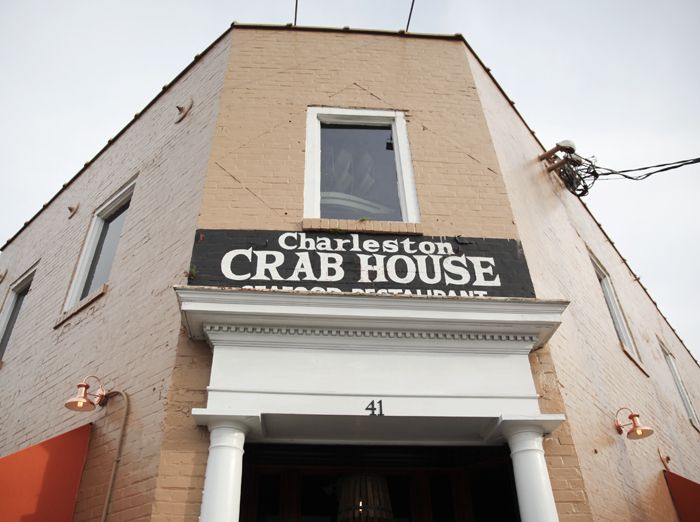 Charleston is definitively worth a stop : I would have loved to visit the cotton plantations, but the weather and timing didn't allow it. Once again, I'll hope that this post gave you a global view of the city, but there is so much to see that you can't just limit yourself to what you see in this post.
The next destination will be a bit more nostalgic, since we're heading to Dawson Leery's hometown : ♬ I don't wanna wait ! ♬ (English translation by Marine)