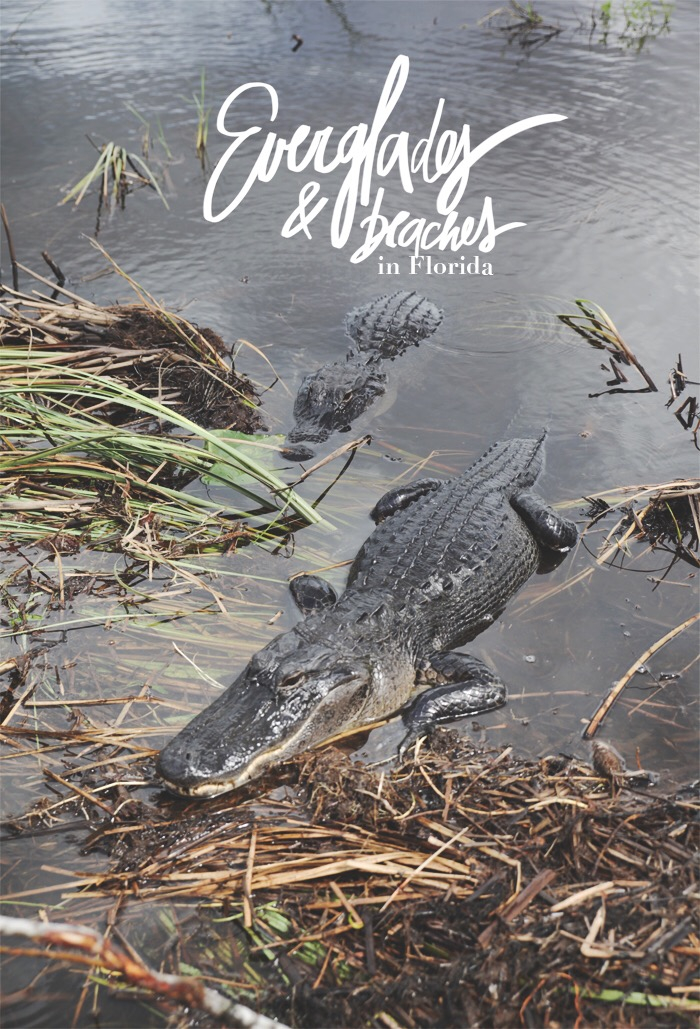 After Miami, here is finally the second stop of our USA road trip ! Well… 2nd and 3rd steps that I combined 2 days wandering in america in the same post.
After renting the car in Miami, we drove to Naples (in Florida… not Italy !) then we headed up to St Petersburg (in Florida… not Russia!) and Tampa.
To check the way, you can go back to the map I drawn here to not be completely geographically lost.
The Everglades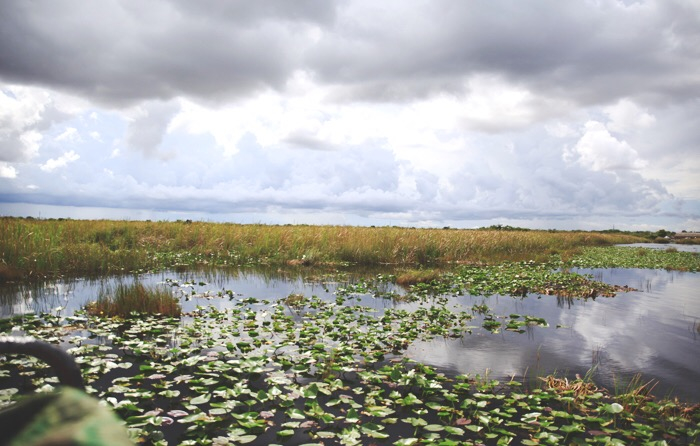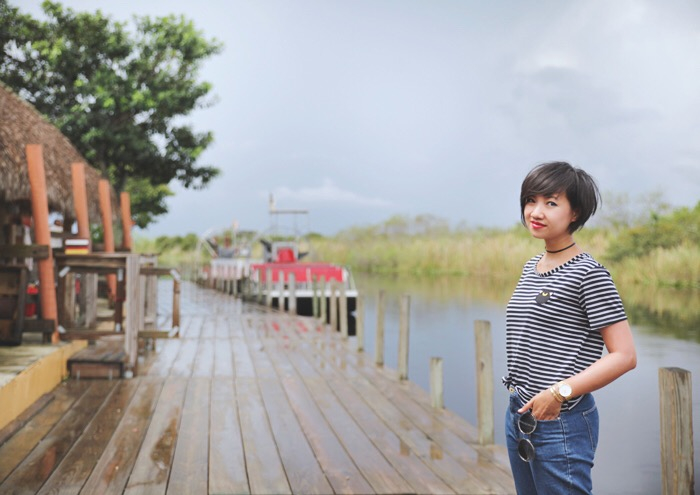 To get to Naples, we had the choice between two solutions: Highway 75 or the classic US41. We decided to choose the 2nd option as it was more interesting to admire the wild coast of the Everglades.
Indeed, along this Tamiami trail (=other name of the 41 road), it's possible to stop in order to enjoy a tour of airboat and to discover the indian villages as well as the local wildlife.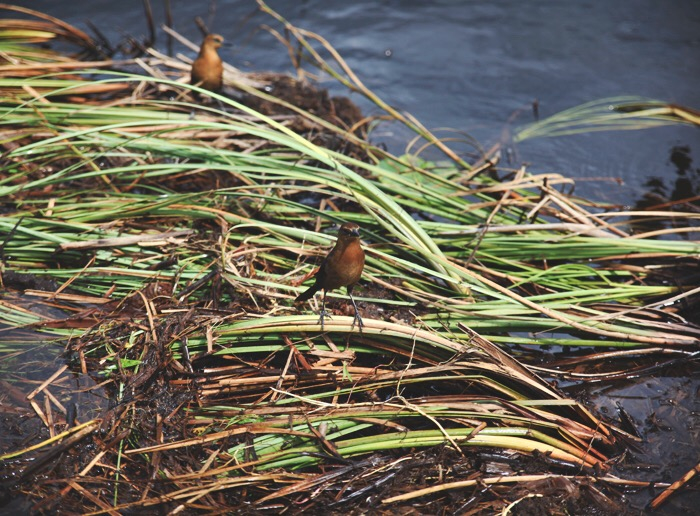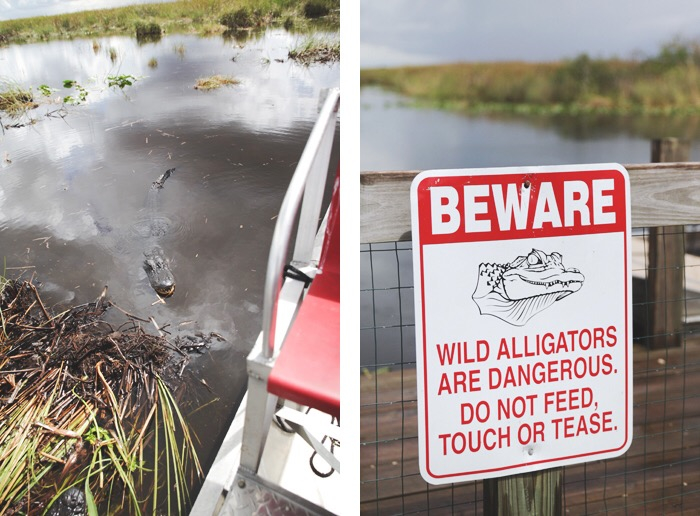 Someone recommended us to pass by the Loop road, a wilder alternative of the 71 road but considering our vehicle not really appropriate for off-road path, I was a bit worried to end up sank into the mud as a snack for surrounding alligators. Therefore we stayed on the initial road.
Especially as the weather was very menacing and during our airboat tour we even had to take shelter during a hour to avoid the torrential rain. Here are some pictures of our short ride.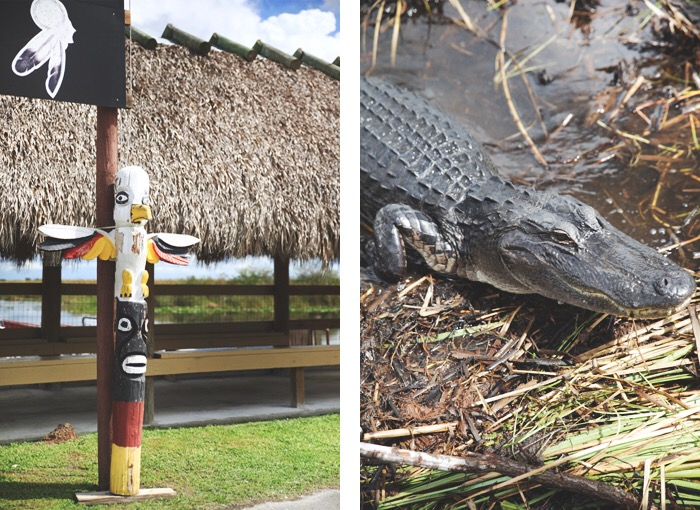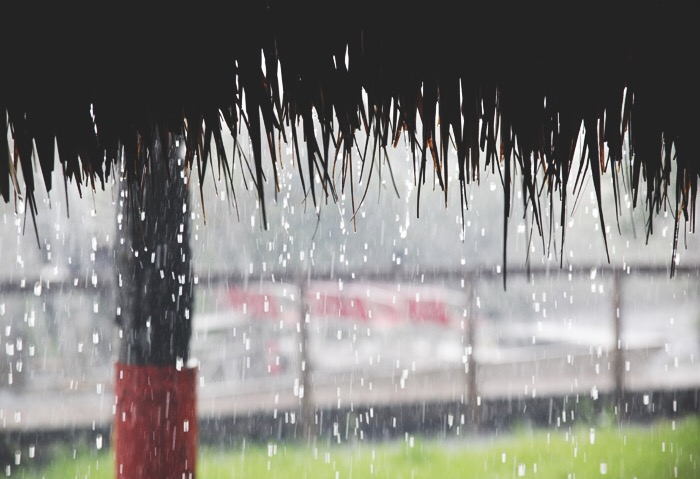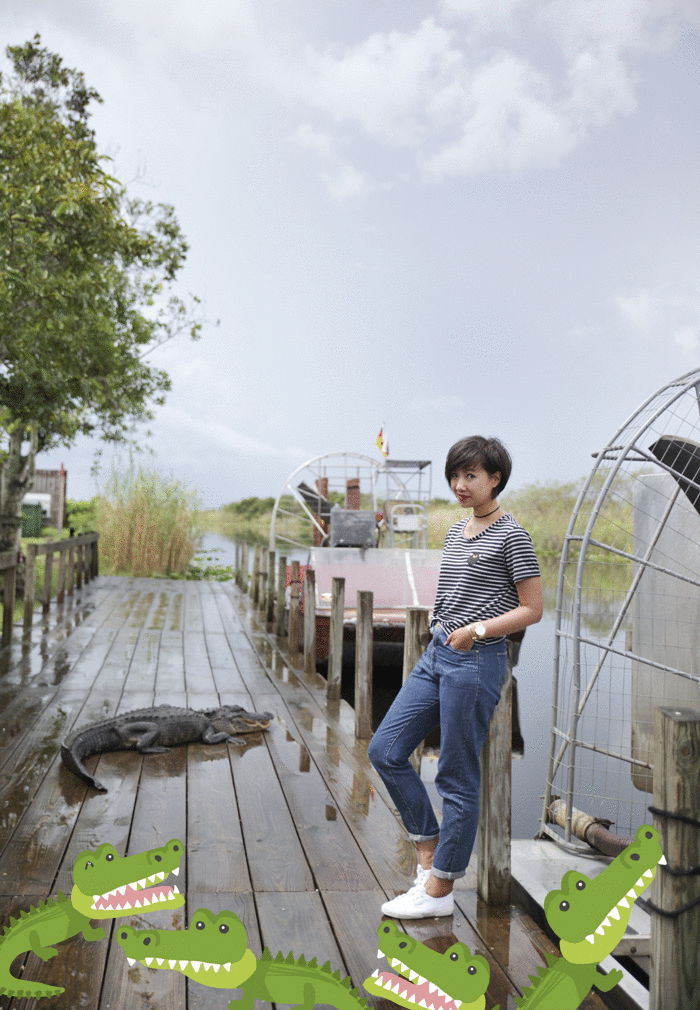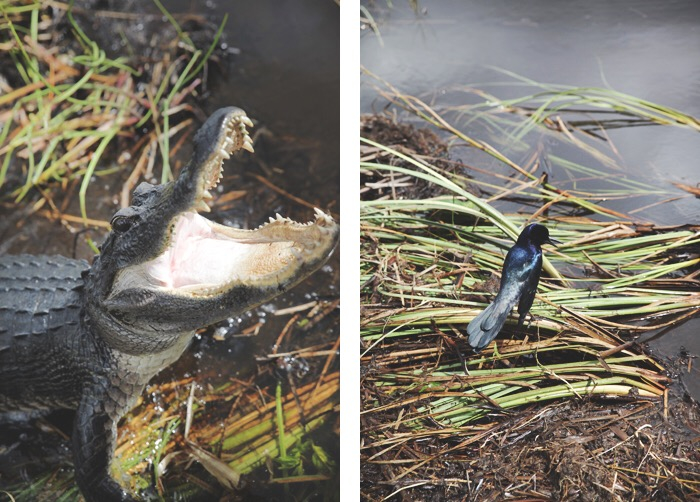 The feeling on the airboat was amazing (we had that feeling of flying on top of the water) and seeing alligators from so close in their natural environment was more than impressive.
Thankfully we had a guide as I'm not sure I would have risked to get so close without any surveillance (the "Look of the day" picture with a surprise friend is collector).
Naples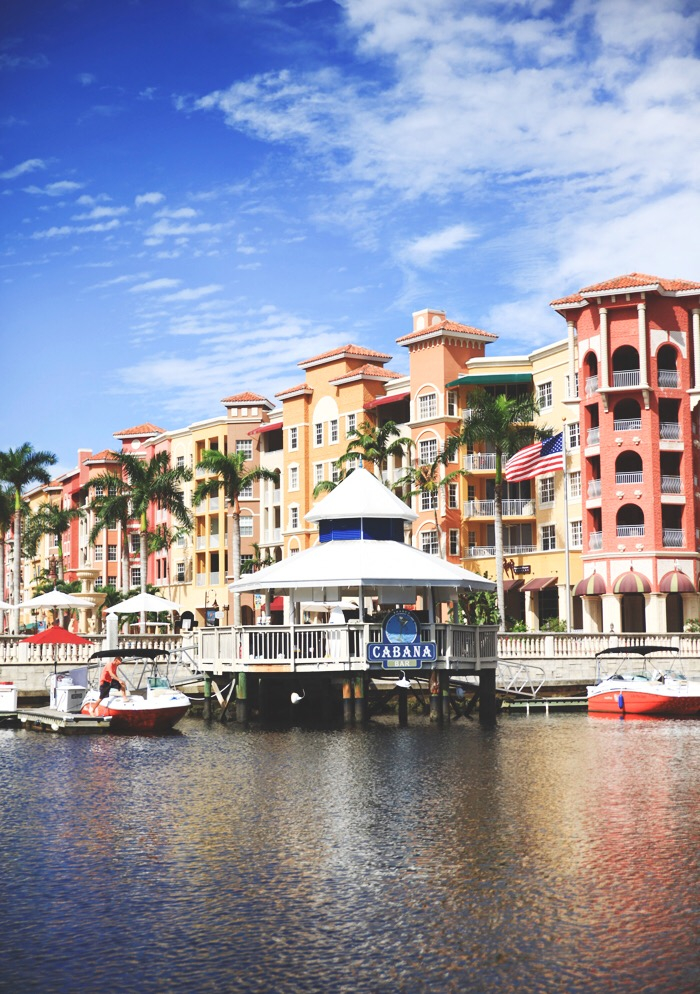 Naples is located about 2:30 hours away from Miami if you take the 71 road and if you do not stop by the Everglades.
As touristic activities, it's possible to visit the botanical garden or Tin City, an old manufacture for fishermen transformed into a small commercial area.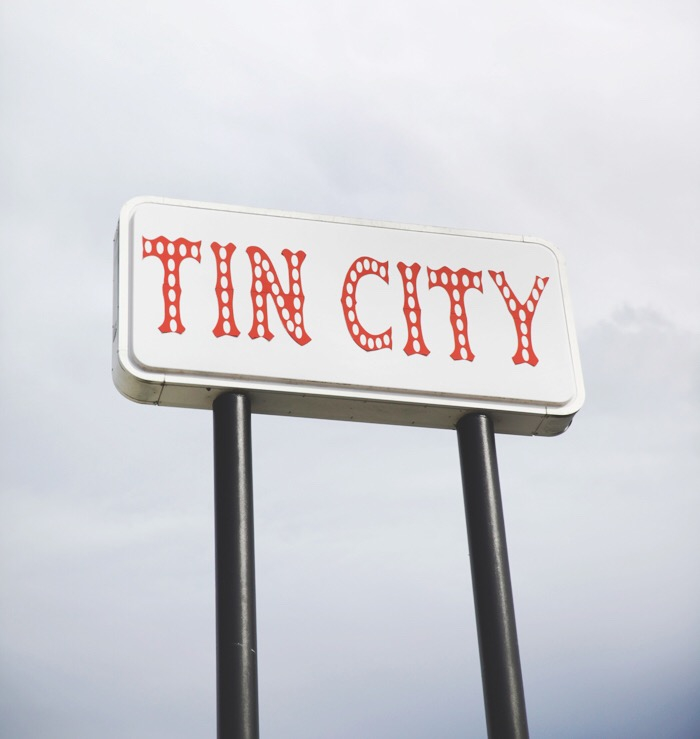 Even though the place is mainly composed of small shops to buy kitsch souvenirs and restaurants a bit too touristic, it's fun to discover the area.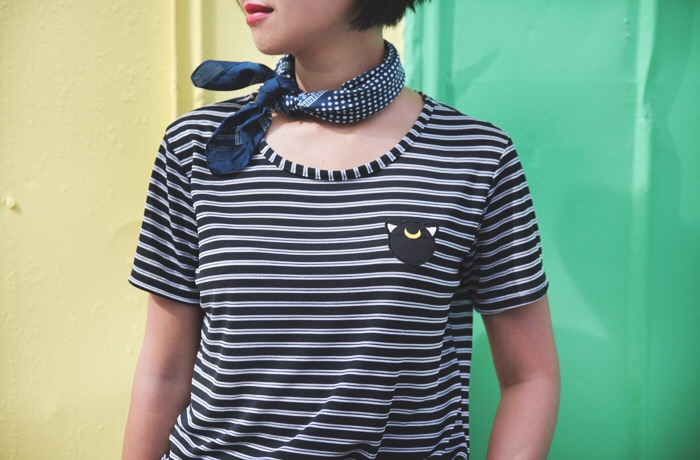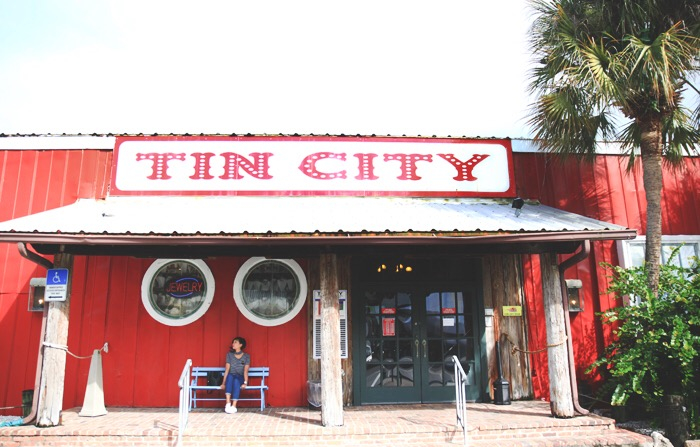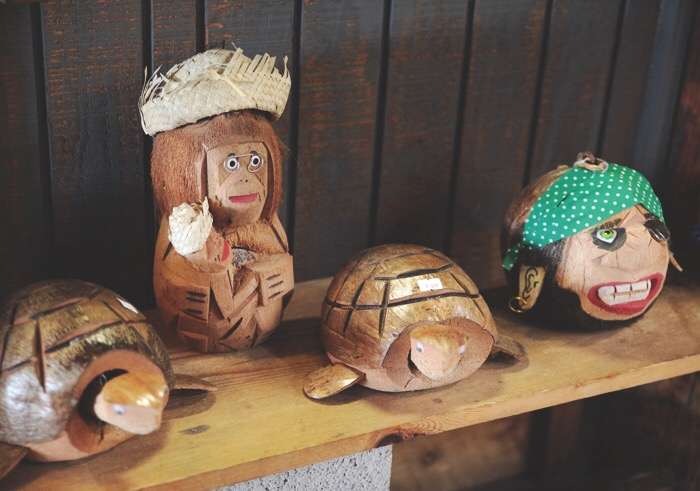 Despite everything, I enjoyed having lunch at Pinchers (Tin City Shops, 1200 5th Ave S) , a restaurant chain specialised in seafood.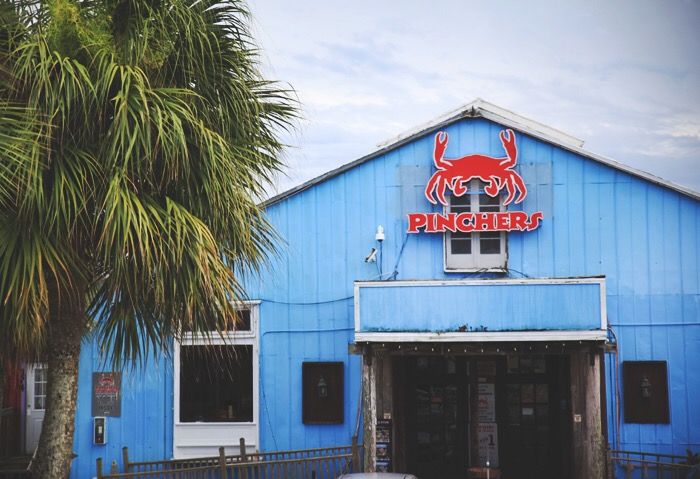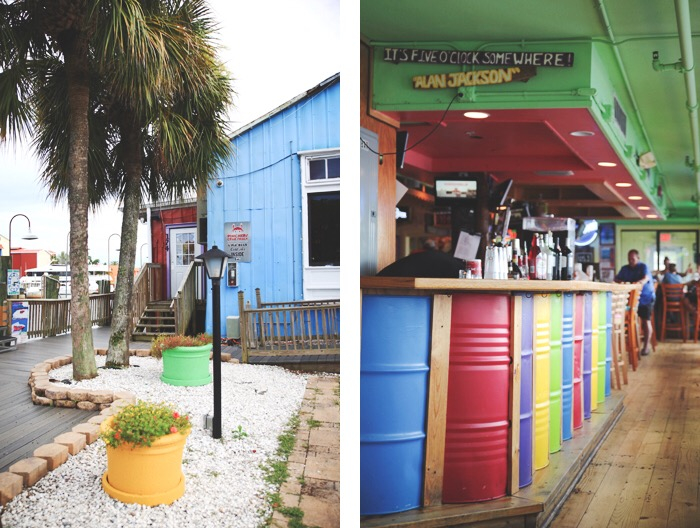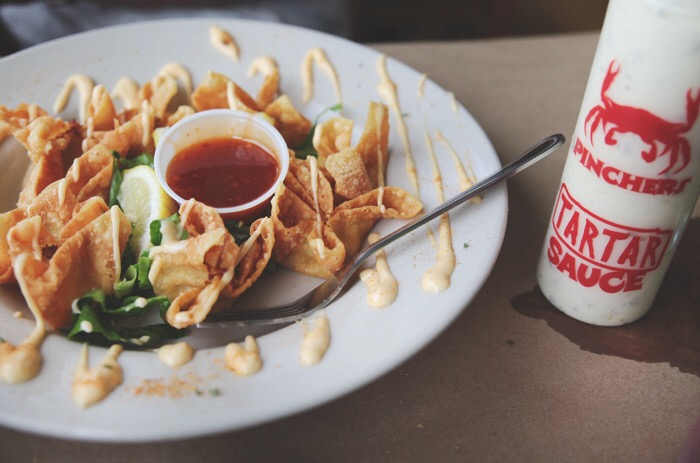 Crab rangoon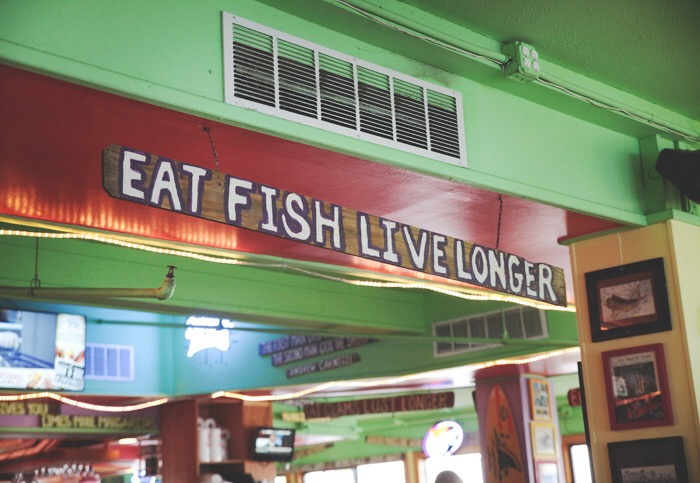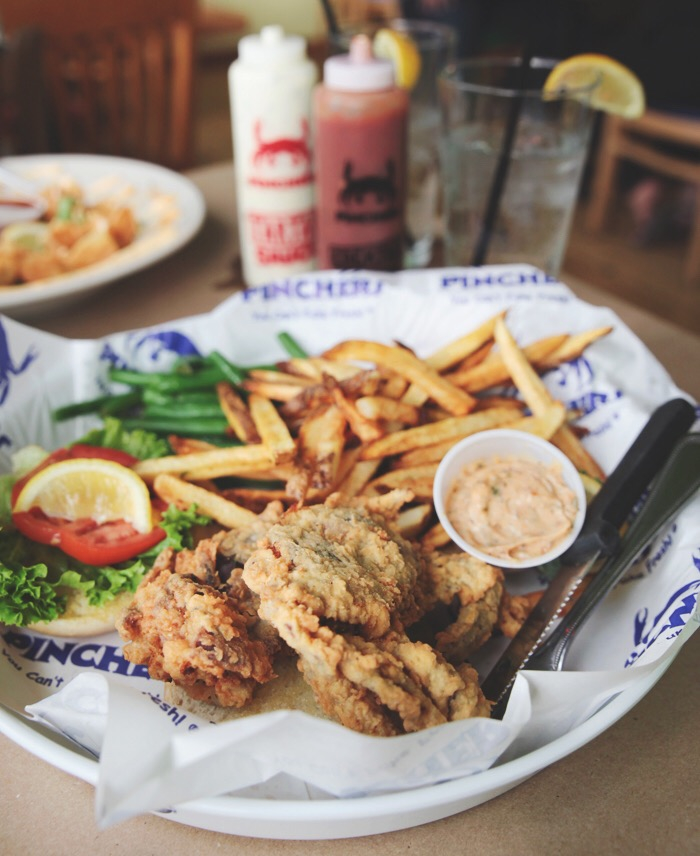 Soft shell crab sandwich

The staff was very welcoming and our plates satisfied my desire of crab cooked in all kind of sauces.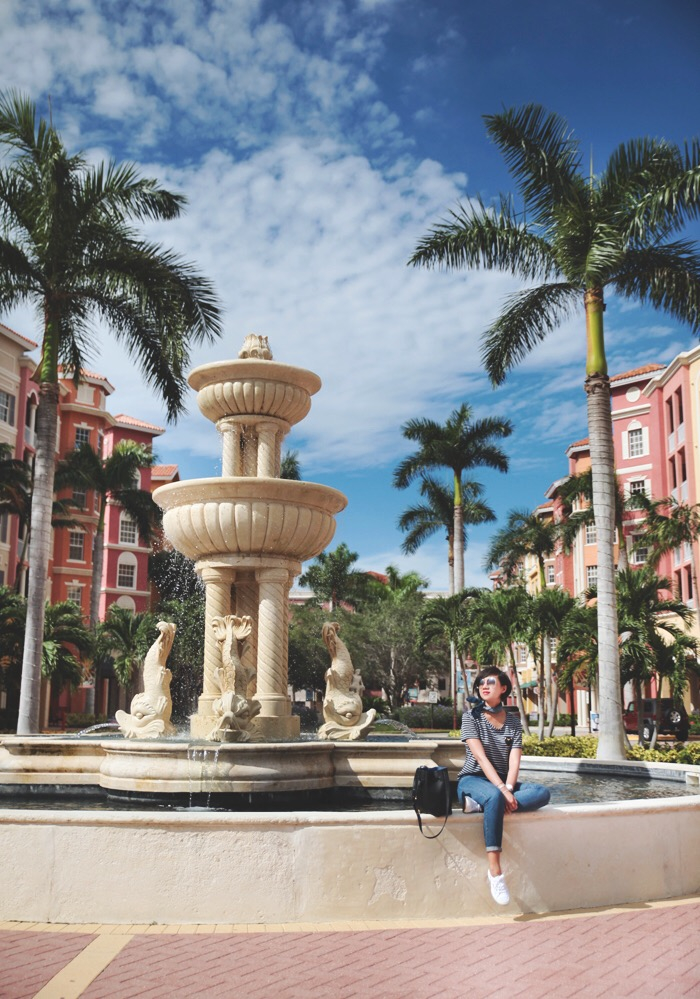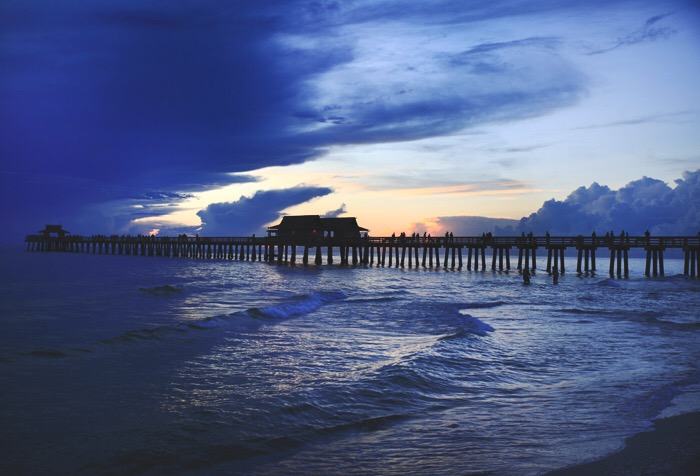 Naples beach Pier
Do not try to find any cultural or architectural sightseeing here, this seaside resort is mainly known for its beach, pier and TV show sunsets .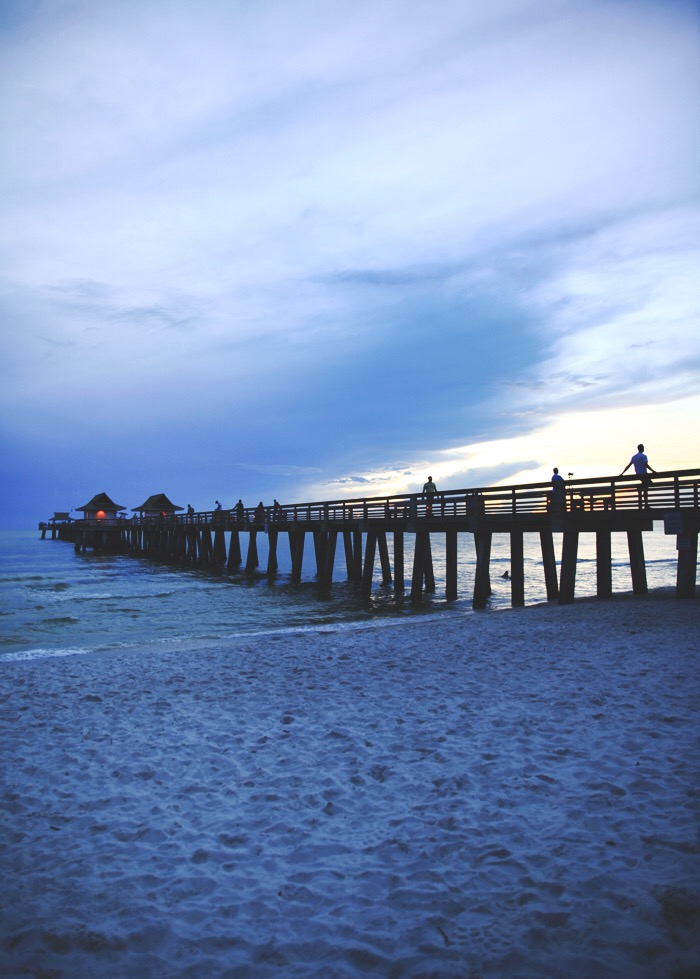 Good to swim and get some rest… which is already a good start…
Fort Myers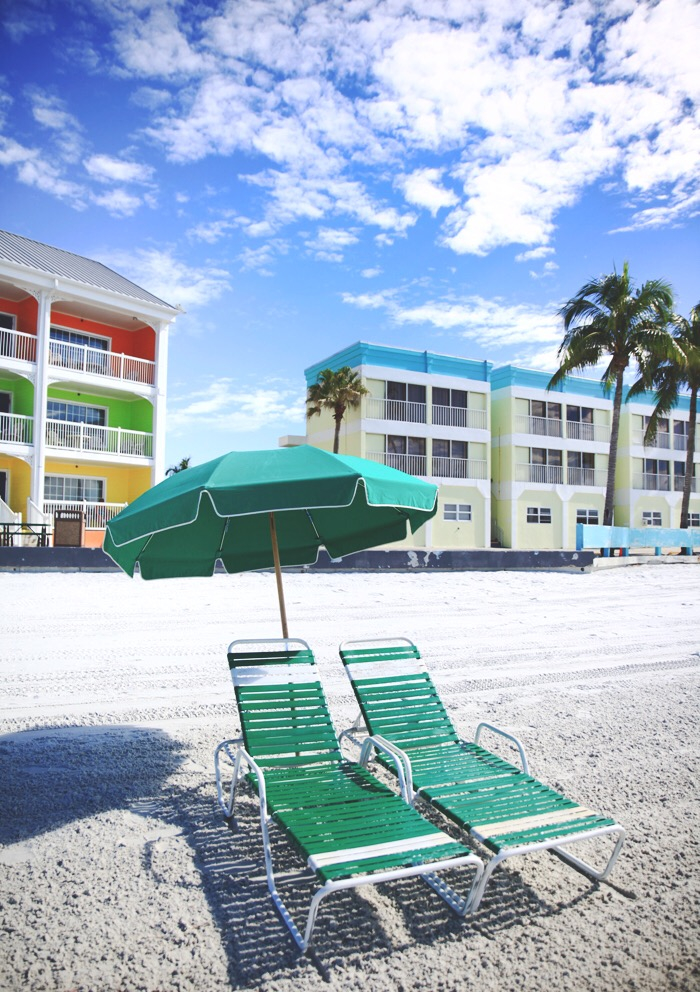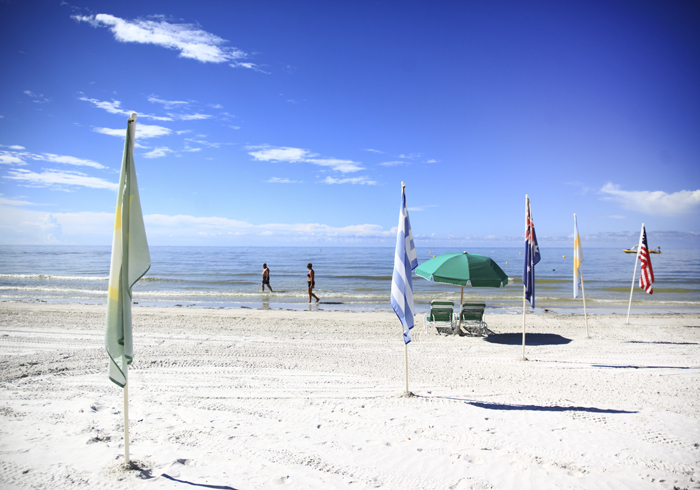 On our way to St Petersburg and Tampa, we stopped by Fort Myers in order to enjoy the beach a few hours.
The positive side of not traveling during holiday season allowed us to discover a beach surprisingly calm. Here again, the main interest is doing nothing while admiring the surrounding rainbow and/or blue-tone colours.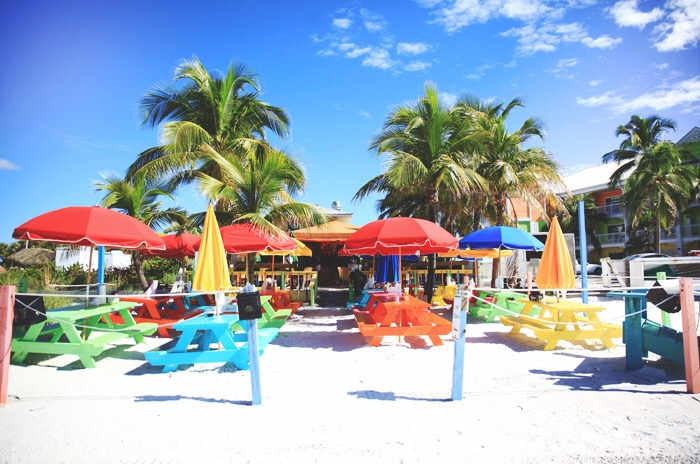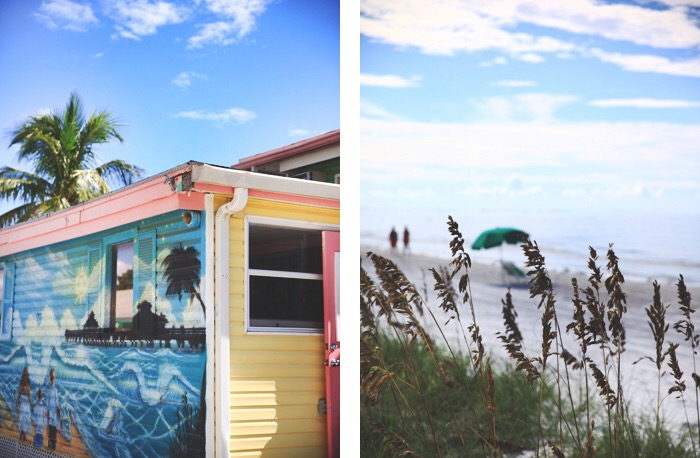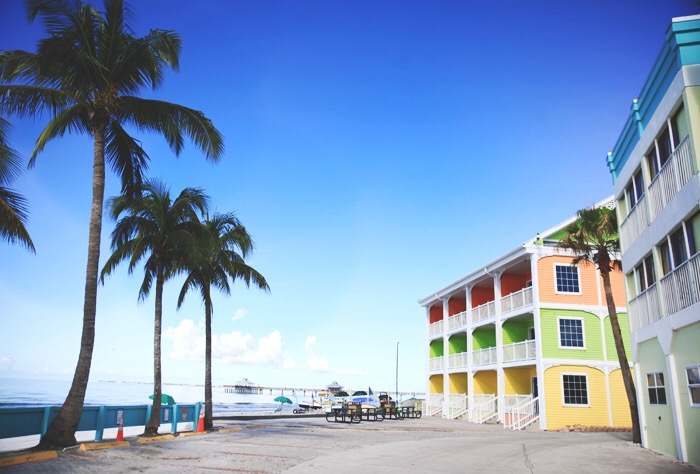 As I wrote in my first post, we didn't find any major interest neither in Tampa nor in St Petersburg which explain the absence of pictures but I guess it depends on everyone tastes (to note: there is a Dali Museum in St Petersburg).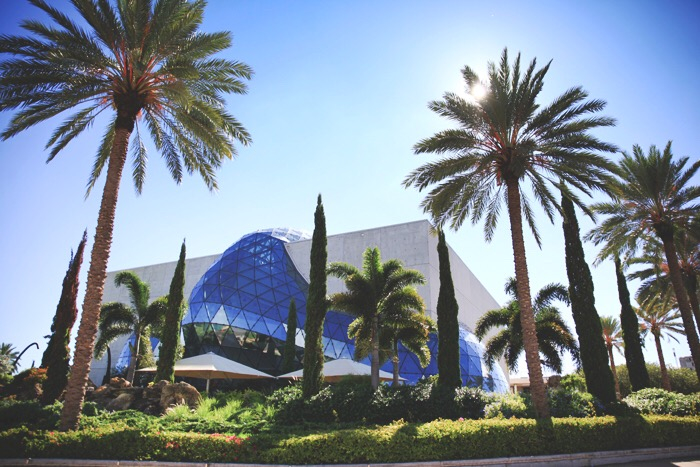 Musée Dali à St Petersburg
After this episode with a bit of everything, the next destination might interest the friends of the mouse with a high voice as it may be… Disneyworld in Orlando ! hehe ! Be patient ! (English translation by Quiterie)