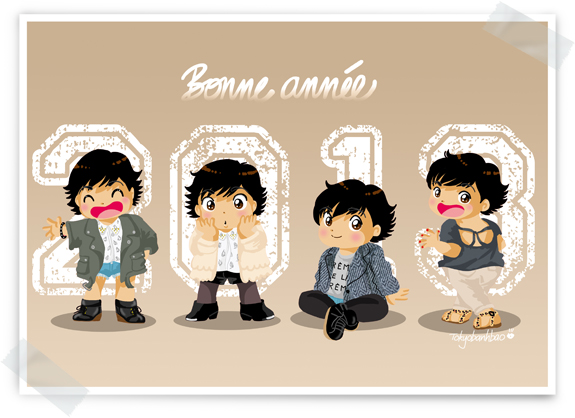 Happy New Year!!! I hope that 2013 will bring you everything you've been wishing for: love, luck, health and much more! (the lucky 13, isn't it?).
I'm taking this opportunity to thank you for spending this year 2012 with me, always in good spirit, and to have a « Fantastic 4 » review like I had done it here.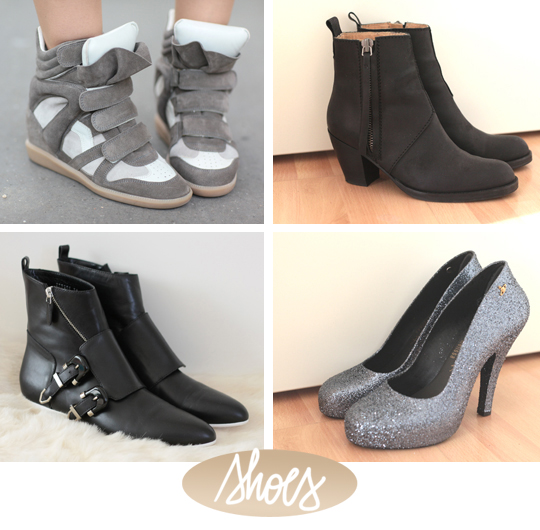 My black Pistol Acne boots: a classic – I couldn't really understand what all the enthusiasm around these shoes was about until I finally tried them on: they're perfect in their simplicity and above all… so comfortable! (seen here, here, here, here , here and here)
My Bekett Isabel Marant sneakers : I hesitated a long time but now I have them and I love them! (seen here, here and here)
My Poulaine Balenciaga boots: They made me get up on a first day of sale, that says it all.( seen here, here and here)
My Vivienne Westwood x Melissa sequined pumps: My first princess pumps, that's worth celebrating!(seen here)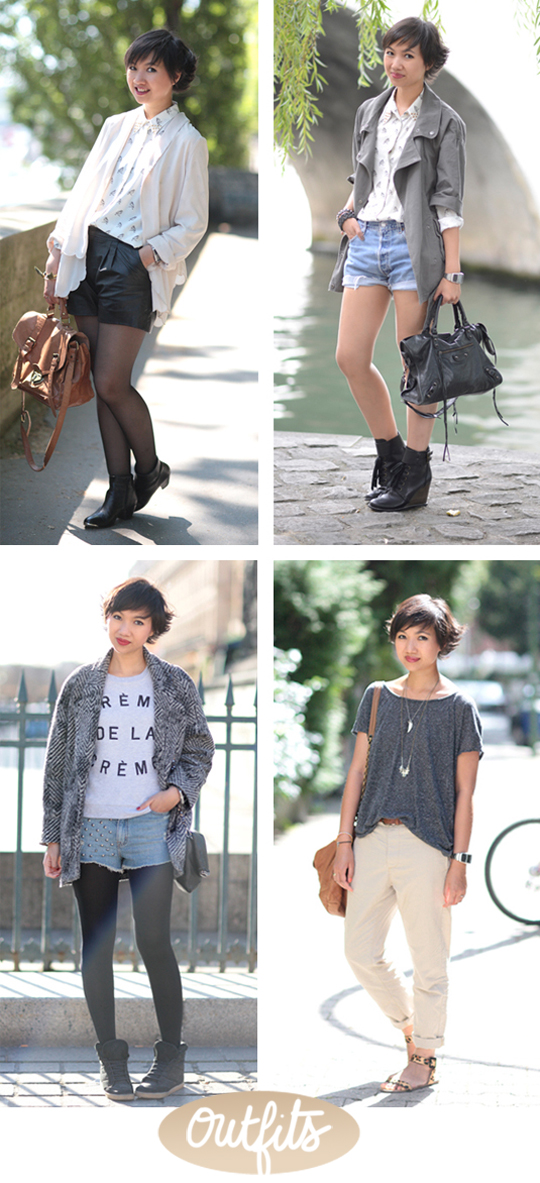 Spring: the outfit I wore to meet my darling band Keane: it allowed me to feel comfy before them and it reminds me an excellent time spent in their company. (details here)
Fall: I've already mentioned it in my « Moi » of September but this outfit reflects me entirely. I would wear only this type of outfits if I could. (details here)
Winter: My favourite coat influenced me: there were maybe nicer winter outfits but I wanted to pay tribute to my coat! (details here)
Summer: I could have picked an outfit with a dress but I think I'm really more comfy in pants in summer time and I'm wearing one of my favourite tee shirts. And I have some leopard at my feet. What more can you ask for? (details here)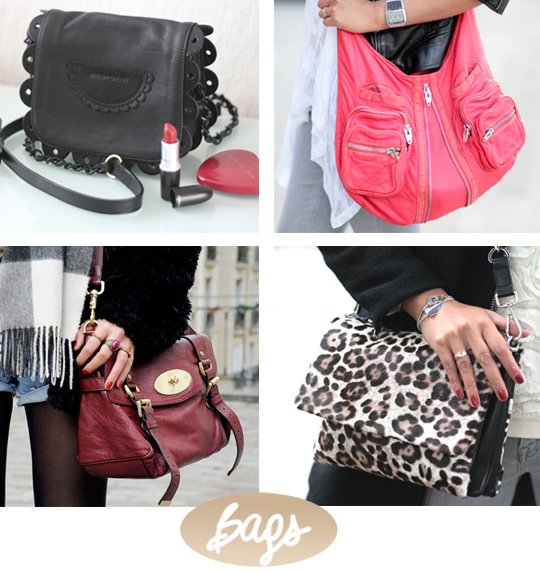 The Kurt Geiger Rhubarb Rock leopard bag: between the leopard and I, it's a roaring love story. I saw this bag in Shini's hands for the first time and I just knew right away what remained for me to do!
My Alexa Mulberry bag : didn't think it could go with so many outfits : I've worn it so many times this year !
My Black Poya Party See By Chloé bag : a teeny-weeny bag where you can put a lot!
My Donna Hobo Alexander Wang bag: you haven't been seeing it much but I like it a lot… I just need to better tame its color somehow!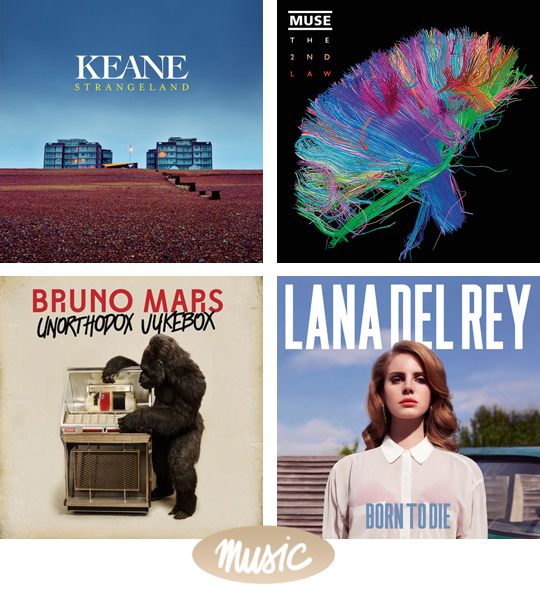 Strangeland, Keane: do I really need to explain why this album is part of my « Fantastic 4 »?
The 2nd Law, Muse: Perfect from beginning to end, they surprised me yet they didn't disappoint me at all.
Born to die, Lana del Rey: because we heard her music over and over and over again but I finally got to like it (especially « Summertime Sadness »!)
Unorthodox jukebox, Bruno Mars: the unexpected of the selection! I couldn't stand him until I heard « Locked out of heaven »: a change of sound and a diverse album that made me like the misliked: Bravo Bruno! (English translation by LN)