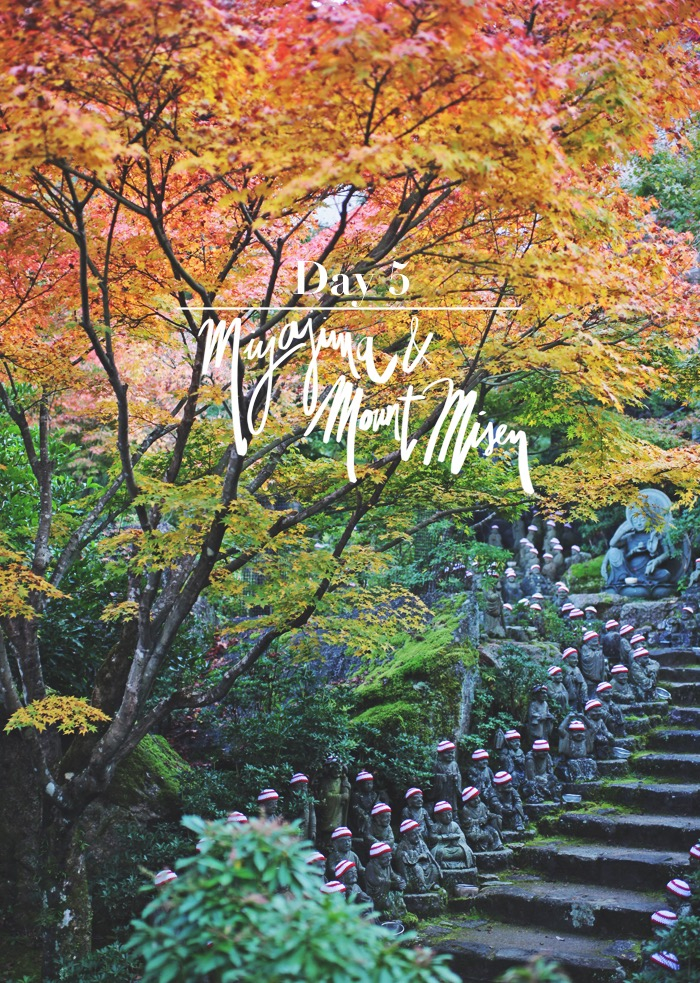 Let's keep going with our visit on the sacred island of Miyajima! As you can see, the weather was heavenly during our stay, which allowed us to ride the cable car all the way up to Mount Misen.
Low tide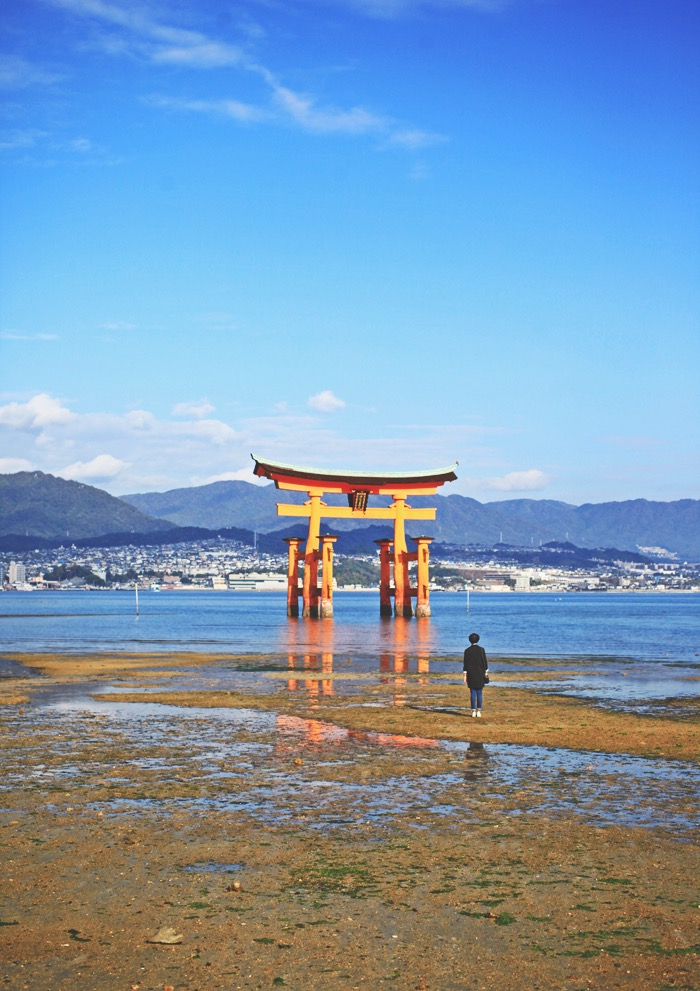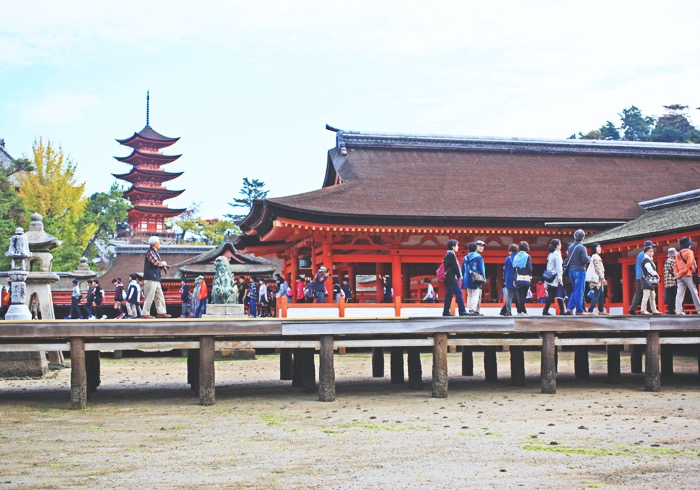 We rolled out of bed to the sight of the Torii Gate at low tide, which greatly contrasted with last day. The Itsukushima shrine also had it's feet out of the water this time.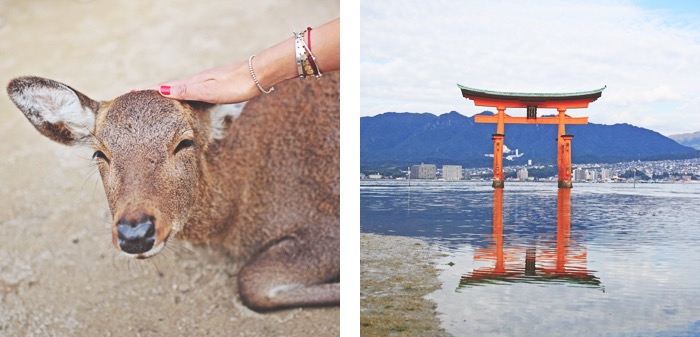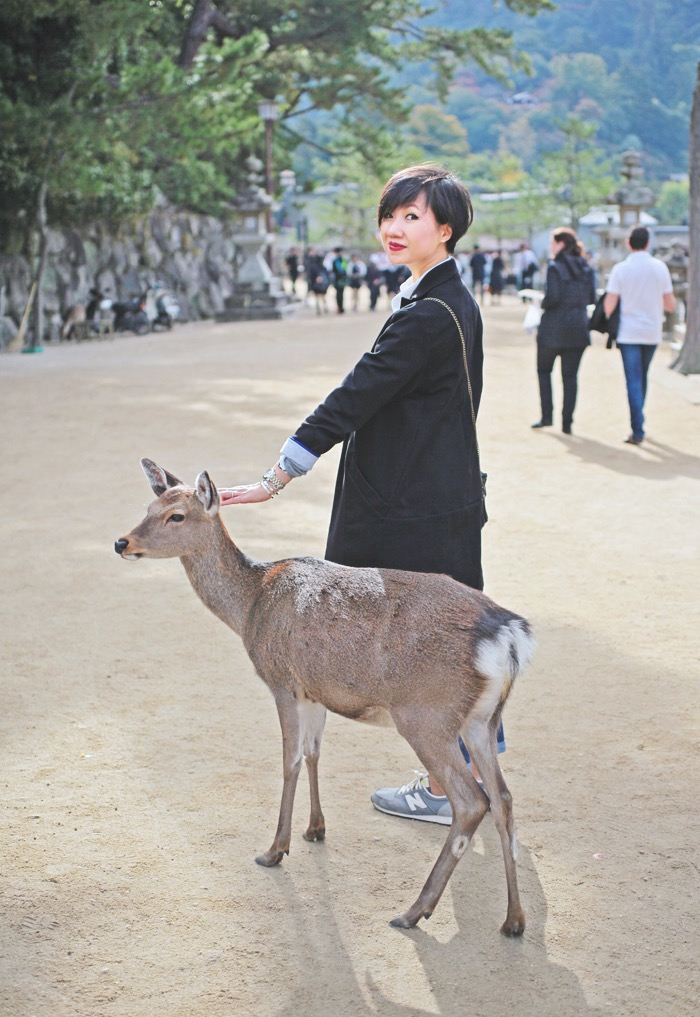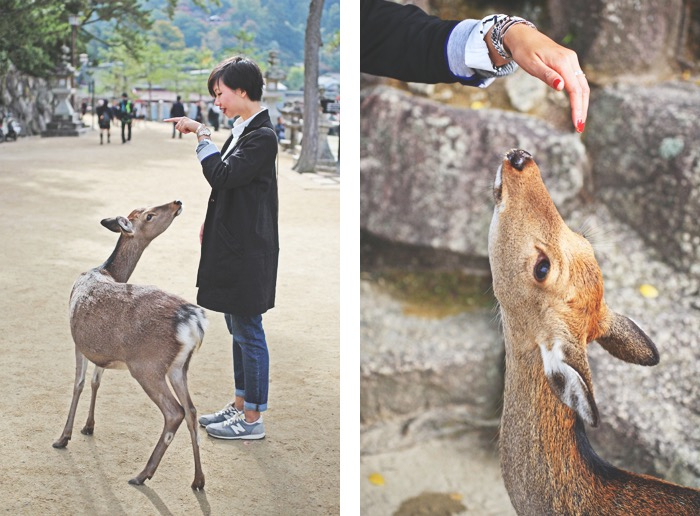 We high fived the deers and does, and off we went to Mount Misen.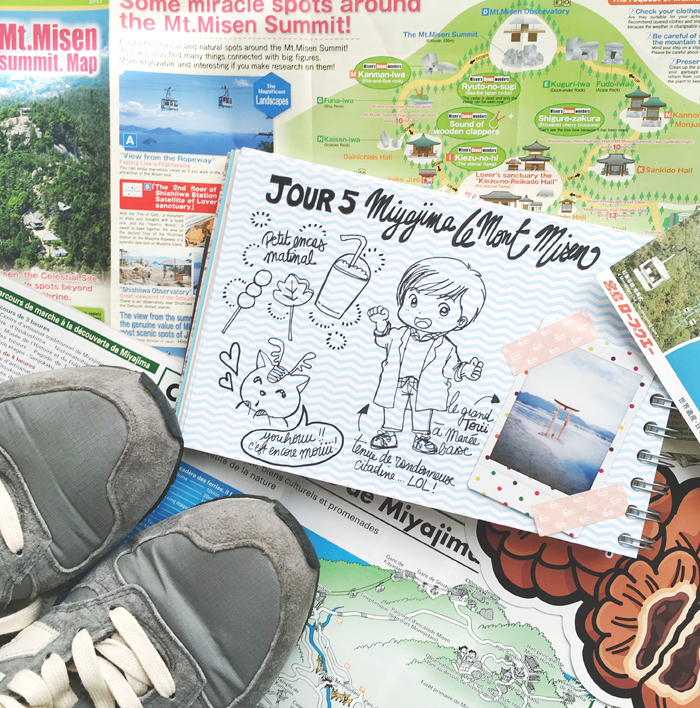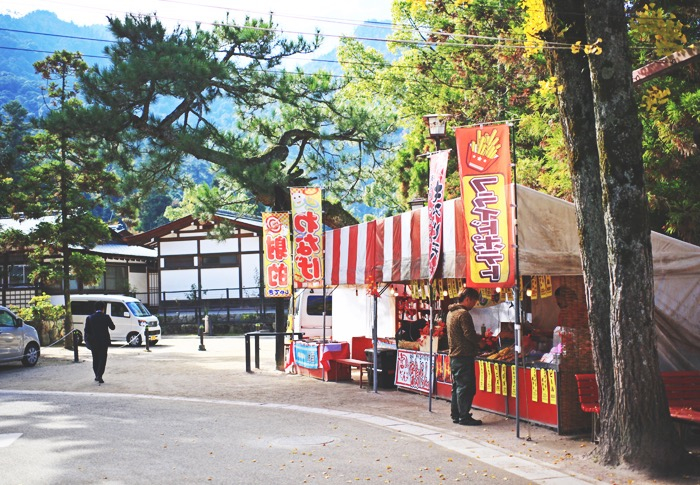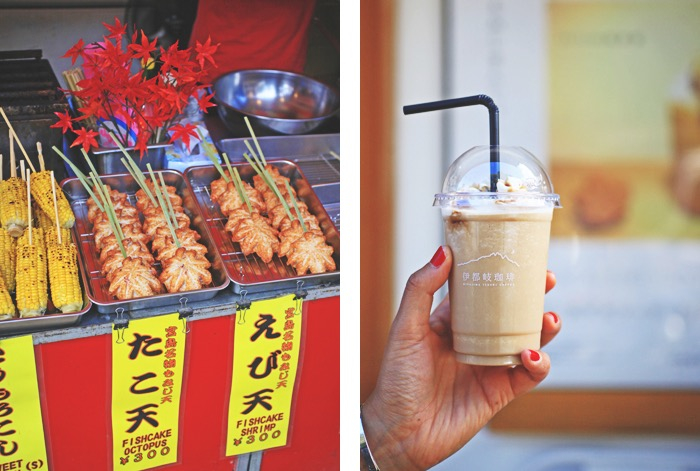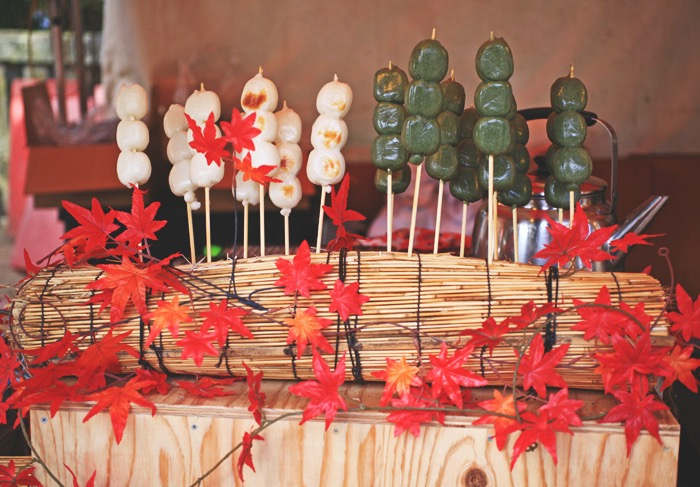 On the road we stopped for maple leaf shaped fishcakes and a frozen azuki latte (red bean latte): it's not like we had just finished breakfast!
Momijidani park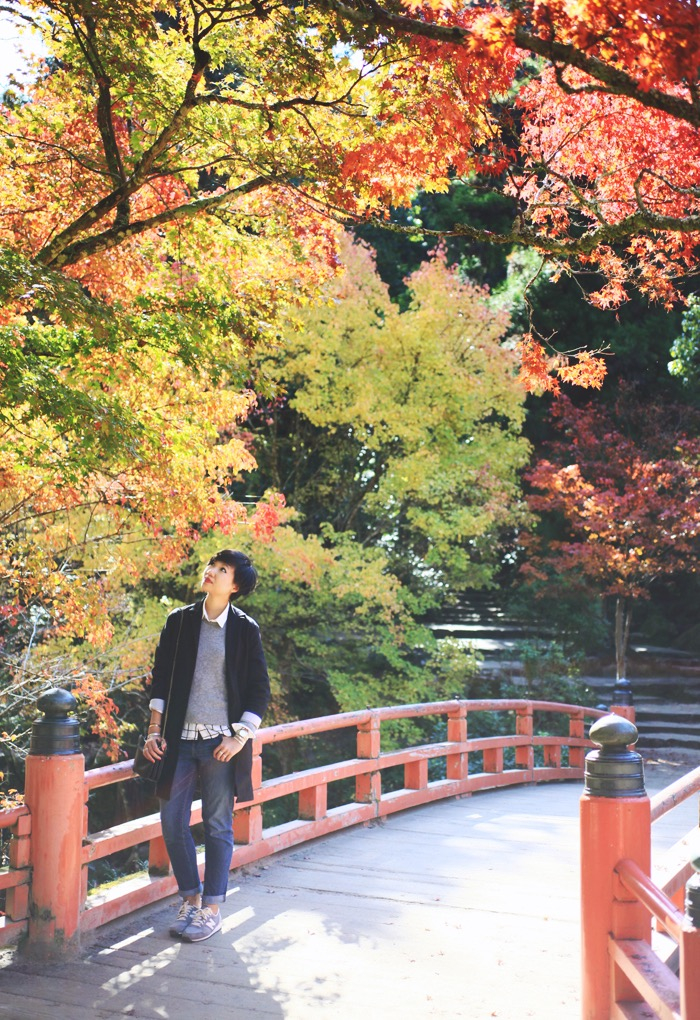 To get to the ropeway station, we have to walk through Momijidani park: a rather pleasant obligation, as the paths are lined with incredible red-orange maple trees.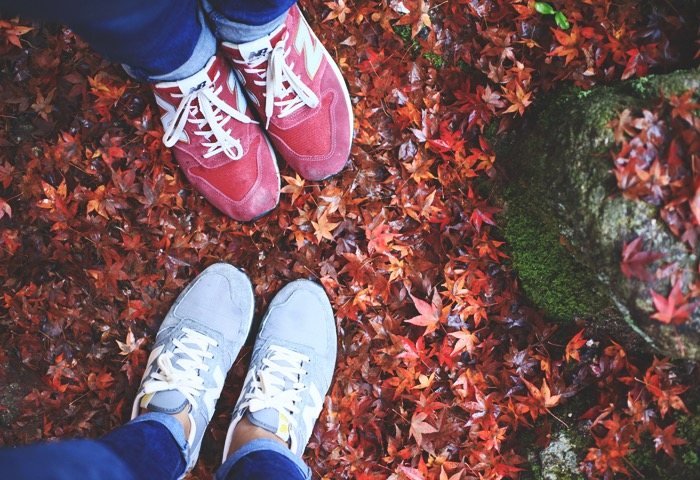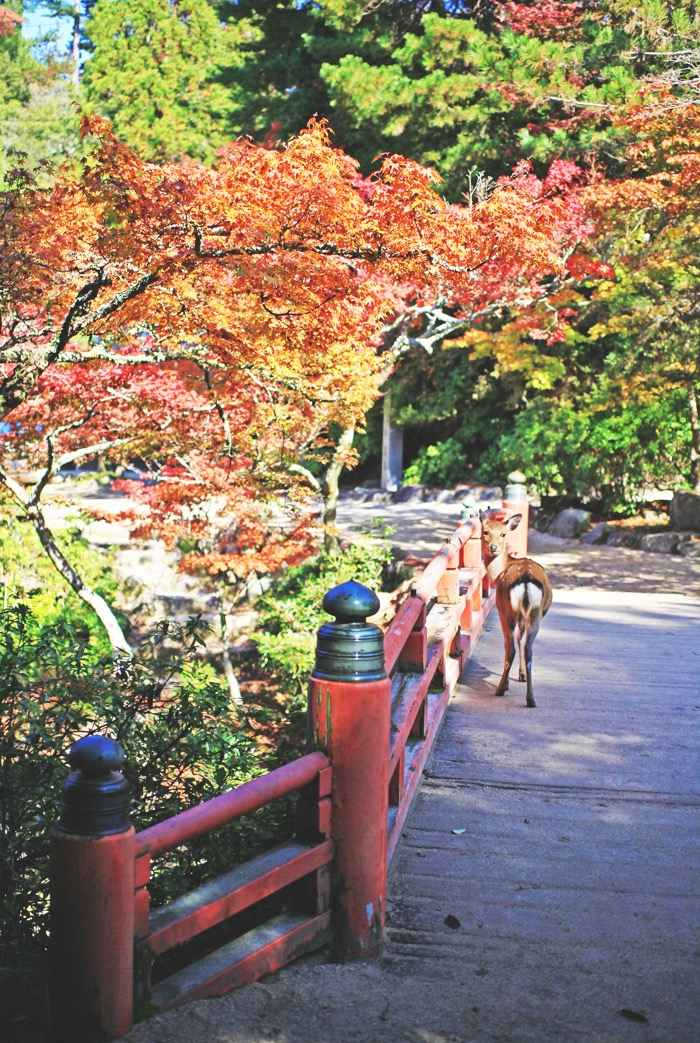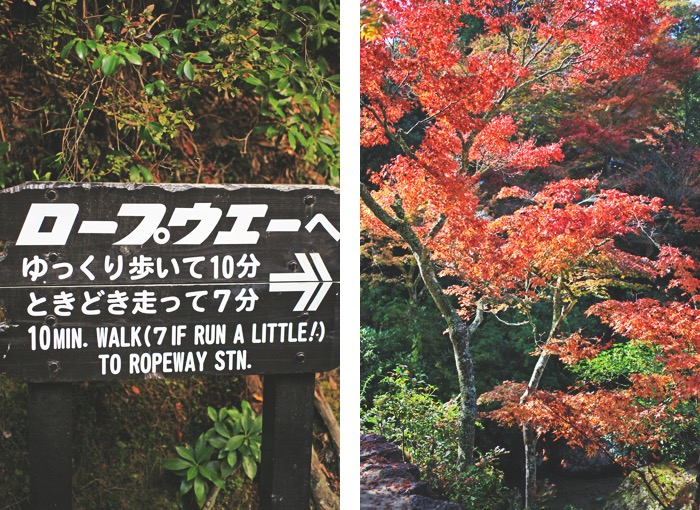 The signs make me smile – you see how very accurate the japanese are : "only 10 more minutes and you will have arrived (or 7 minutes if you run a little)" … as if they were cheering us on.
I can't imagine anyone giving up on the cable car when it's just 10 minutes away, but better safe than sorry, the sign is giving off a "let's encourage the tourists till the very end" vibe!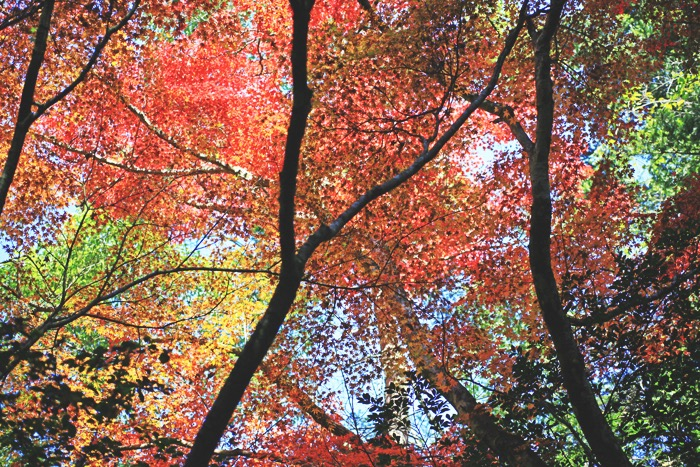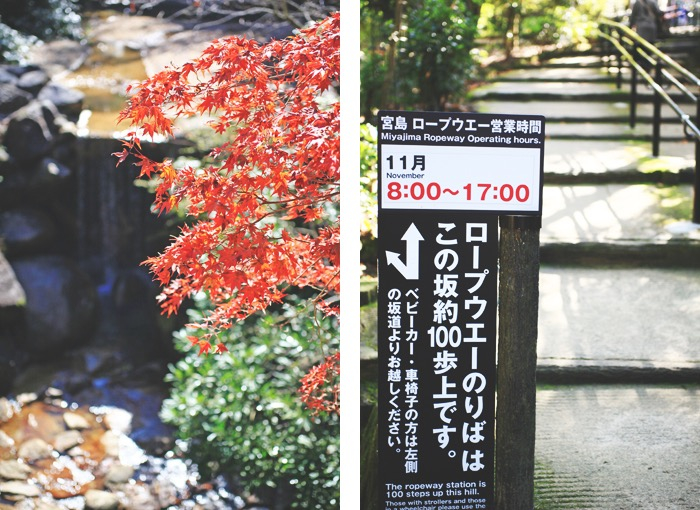 The Mount Misen
You can choose to walk to the top of Mount Misen by foot (there are 3 different paths) but we picked the easy way. We were a bit short on time (and motivation, I'll admit).
That being said, we only took ropeway up, and decided to walk back down – see, we're only half-lazy bones.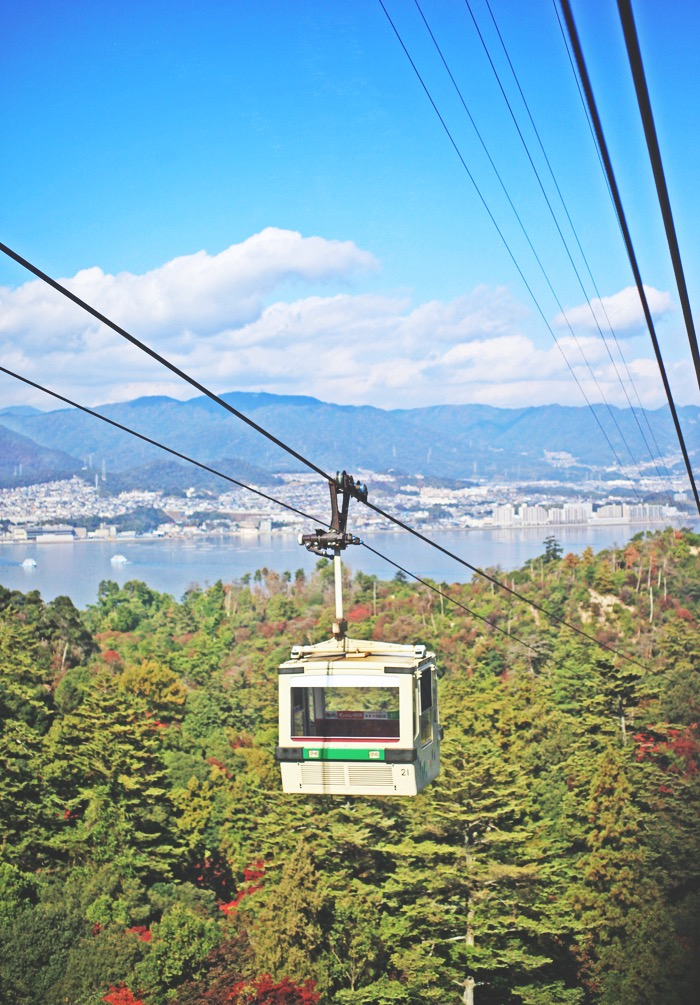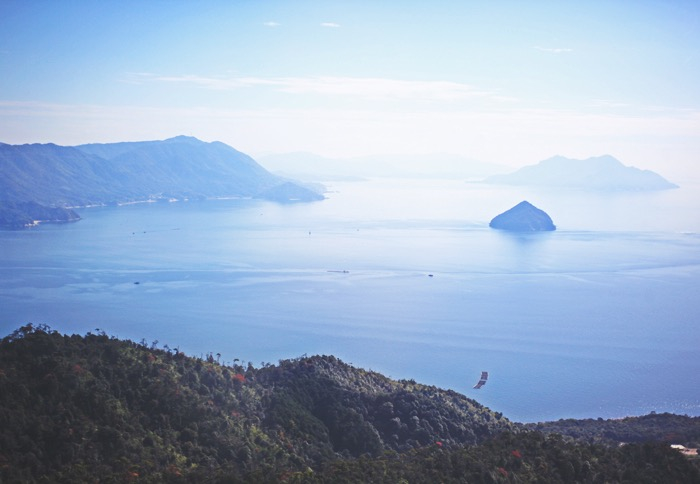 The view from the ropeway is as magical as it was in Kinosaki. We get off at the Shishii wa observatory.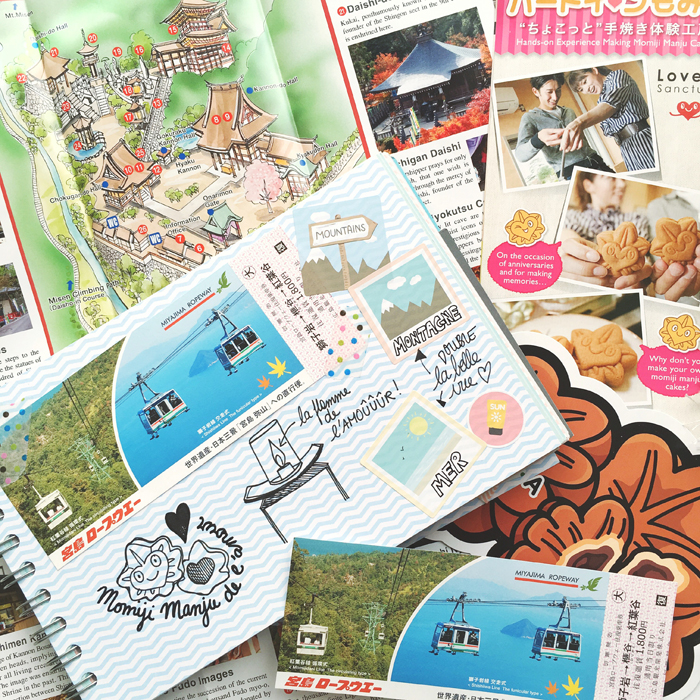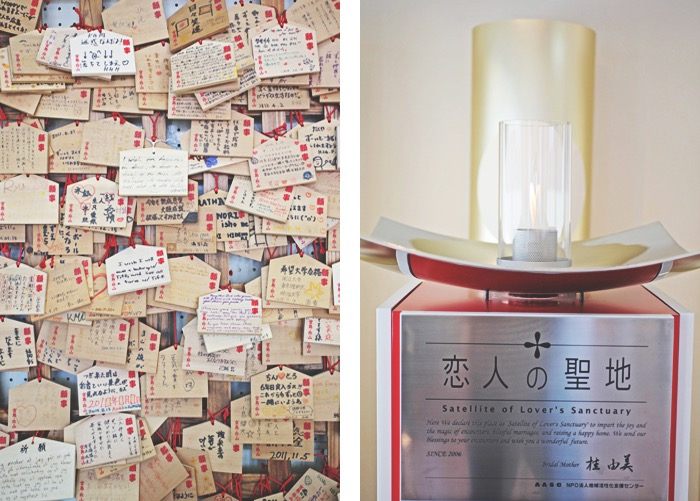 Being the good audience that we are, we try the local attraction: the Lover's sanctuary. Ignite a flame together while looking in each others eyes. Cheesy, but YES, we did it.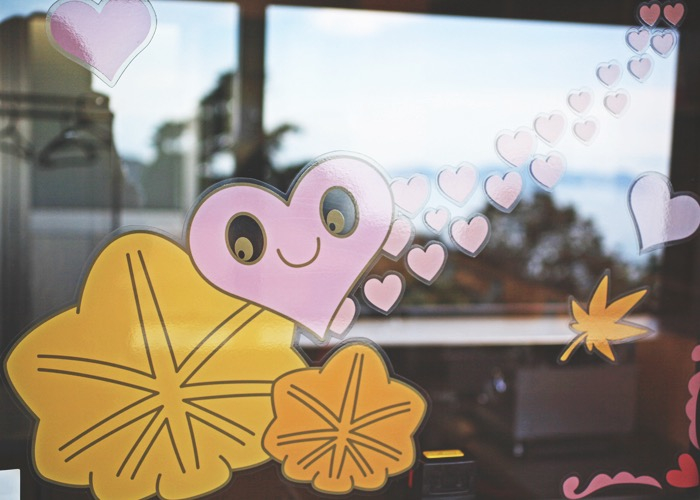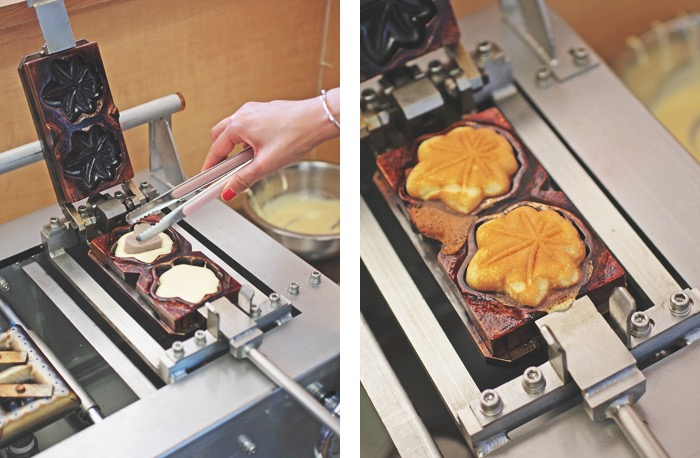 And to make the most out of this sanctuary, for 500 yens, we made our own "Momiji manju love cakes". They're the same as the ones I described recently, but heart shaped, and it's fun to know you made them as a couple.
The Japanese are really good with tourist attractions!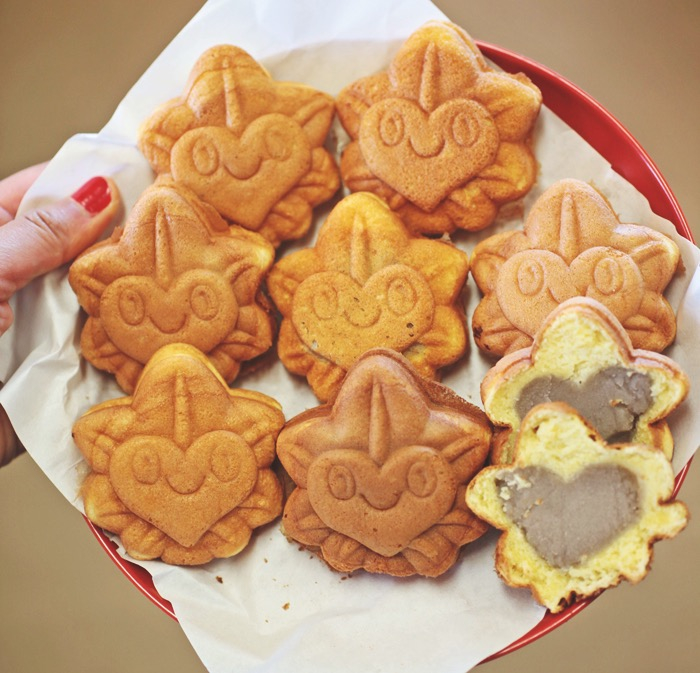 With our warm self-made cakes in hand, we decided to opt out of the cable car and climb to the very top by foot (we had sustenance!)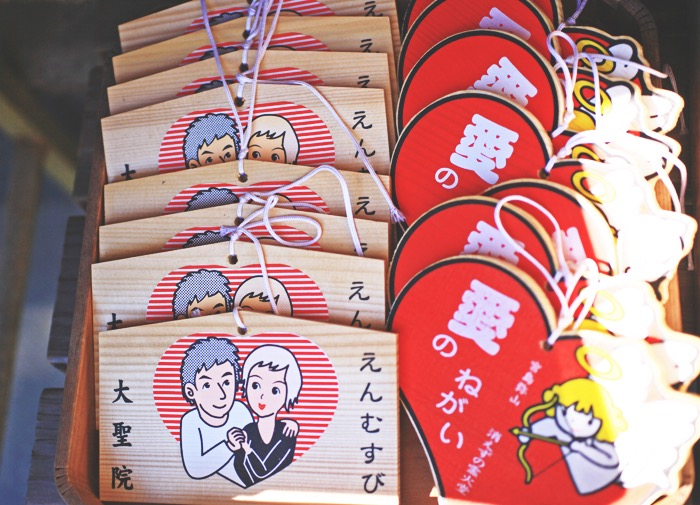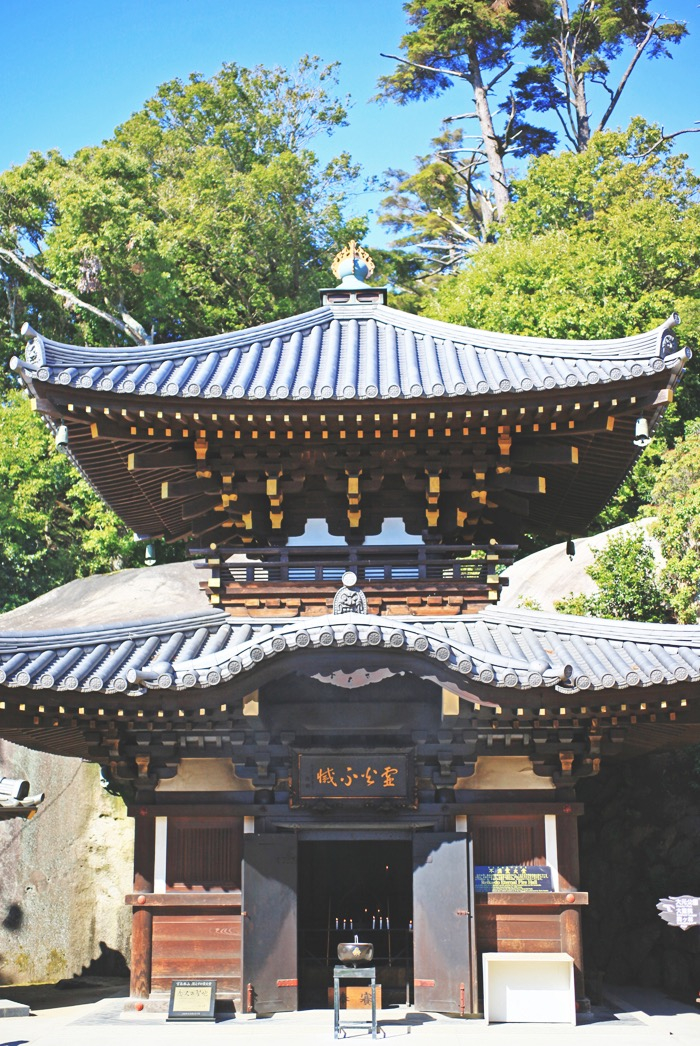 It's a bit steep but getting to the Reikado Hall makes us forget about the climb. Inside the temple, there's a large kettle with water that is believed to cure all worldly diseases. If only!
We climb up some more, amongst rocks, leafy forests and winter-dressed statues.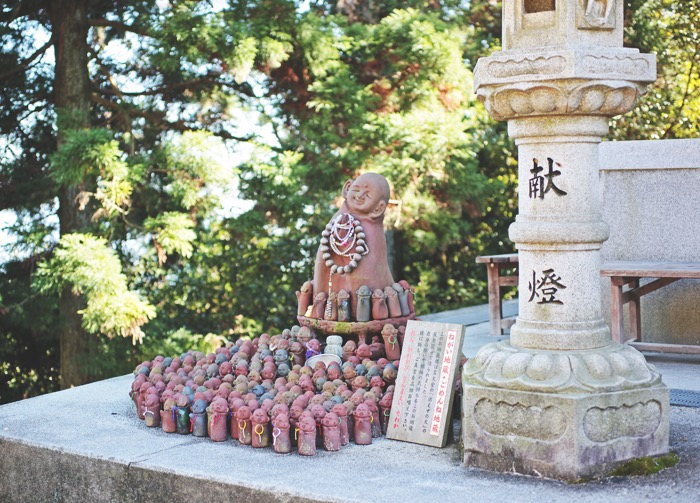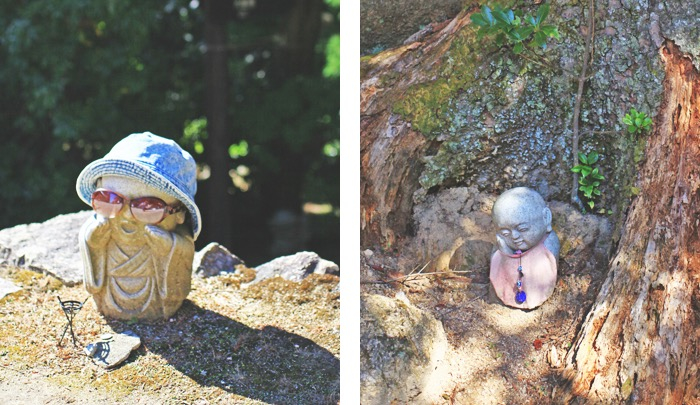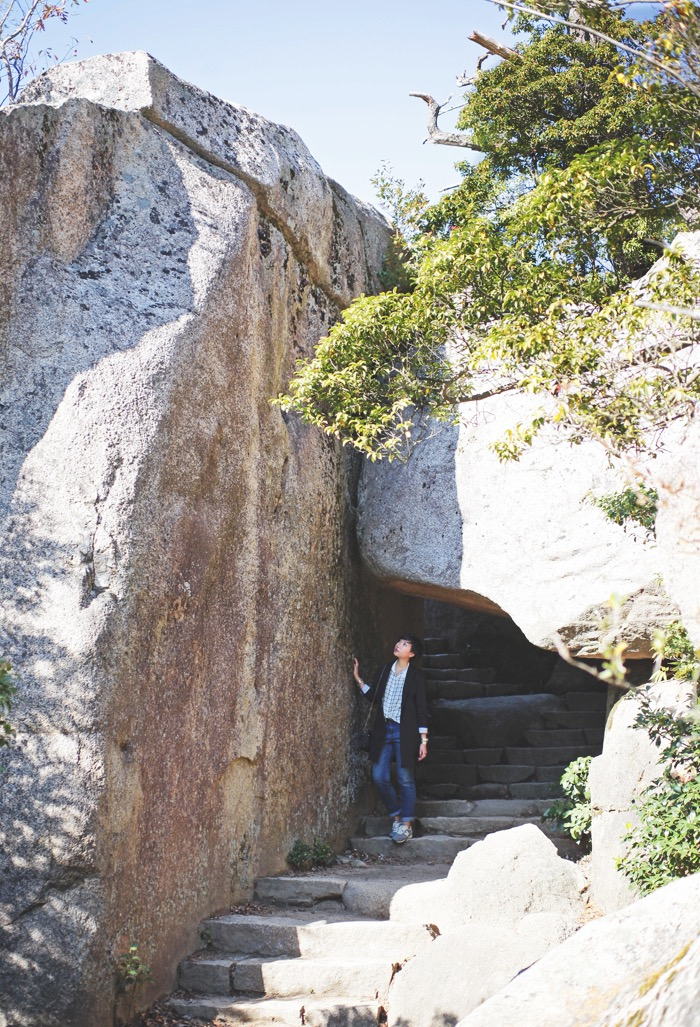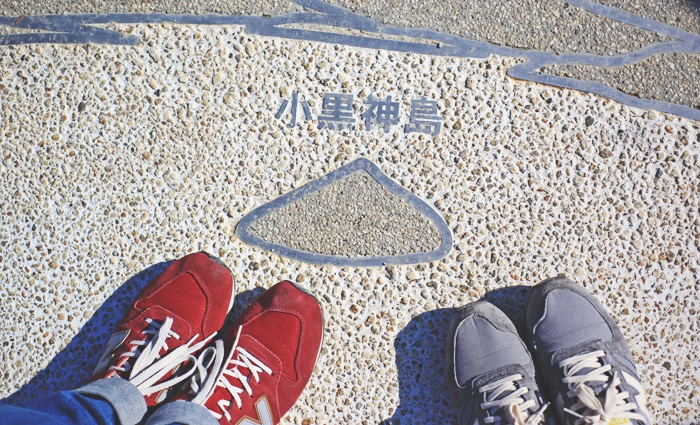 Once we arrive at our final destination, we're rewarded. A 360 degree observatory lets you discover the islands on the Seto sea, and a real symbiosis between sea and sky.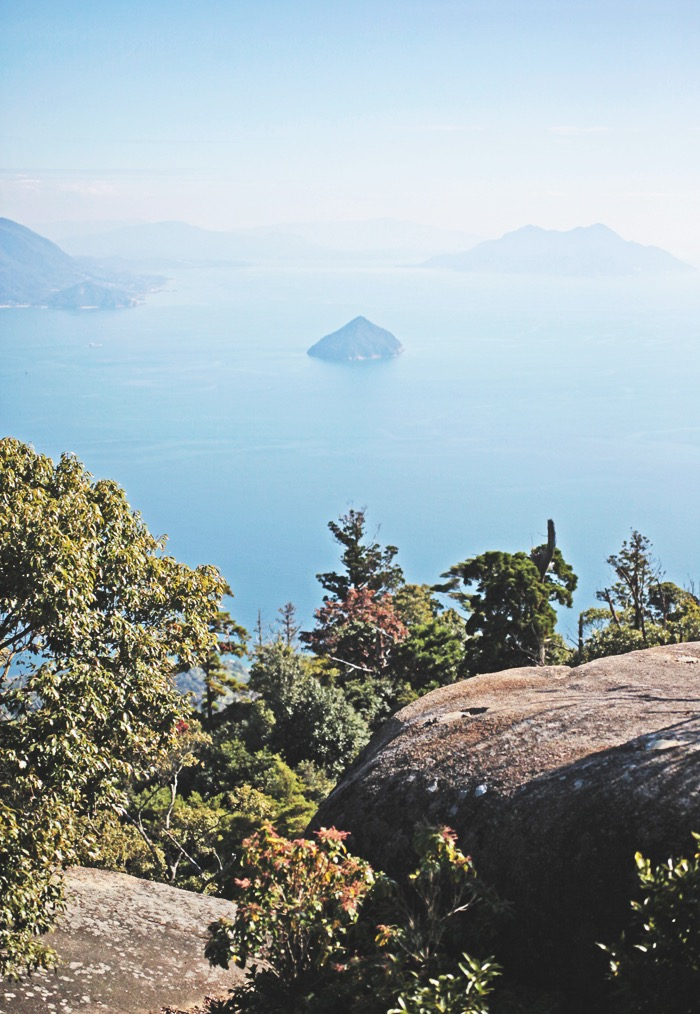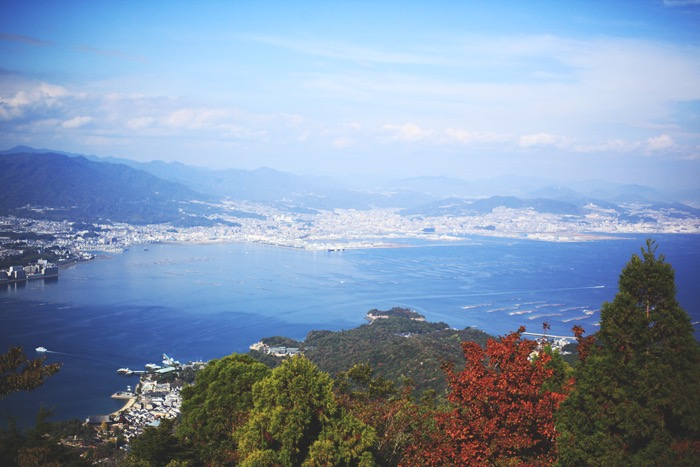 Off to Daishō-in
It's time to make our way back down, on twisted roads.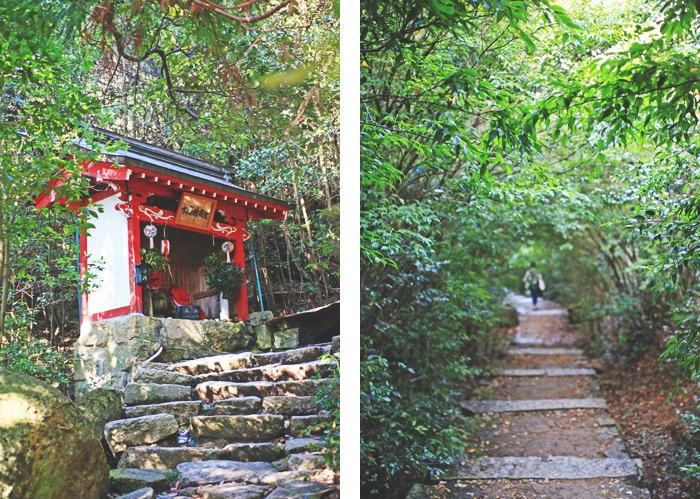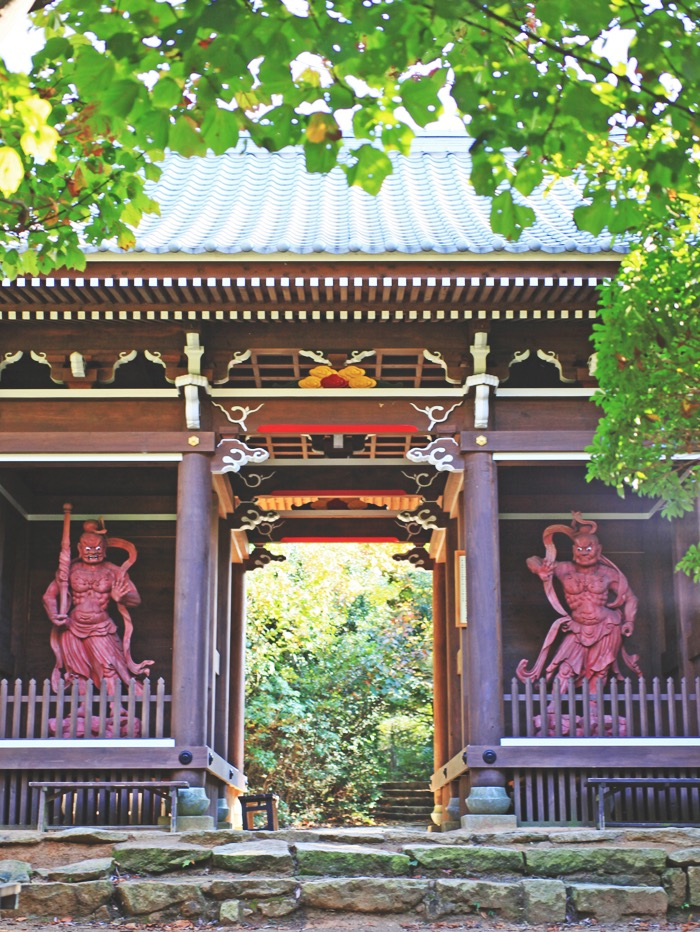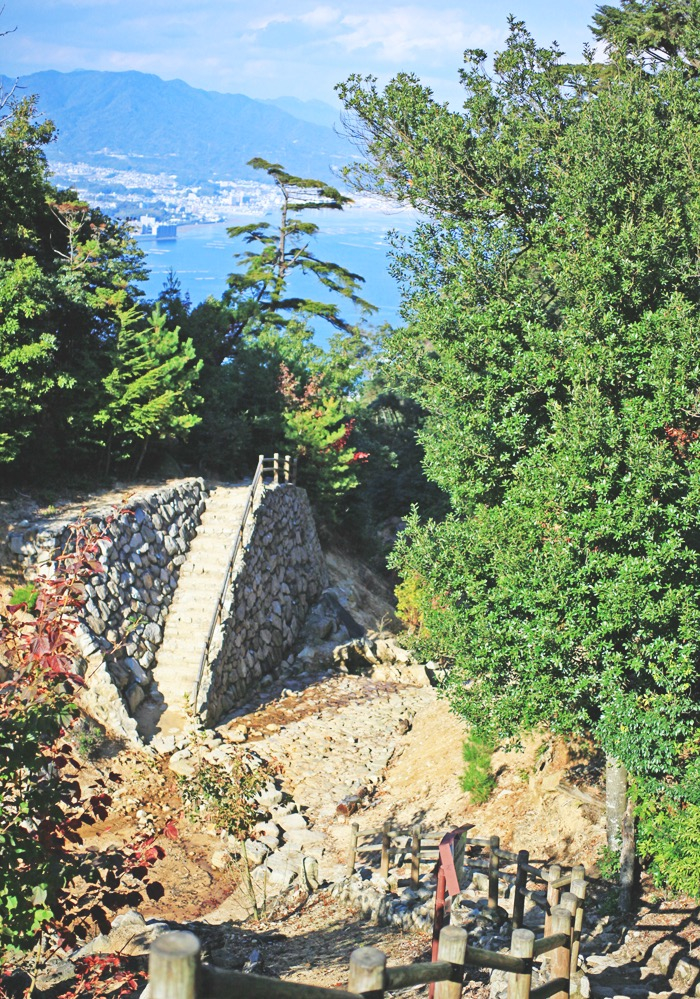 At every turn there's a temple, some are for praying for the health of your children, or to pray that labor and delivery will go perfectly (though I wouldn't recommend the path to a pregnant woman, so you might want to send someone pray for you if you're expecting!) …
Superstition and beliefs are strongly represented here.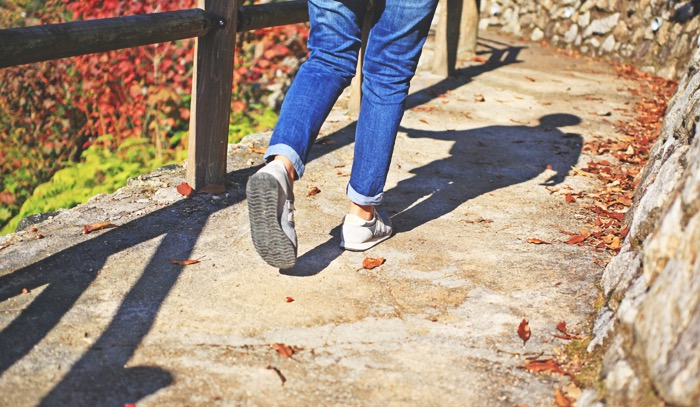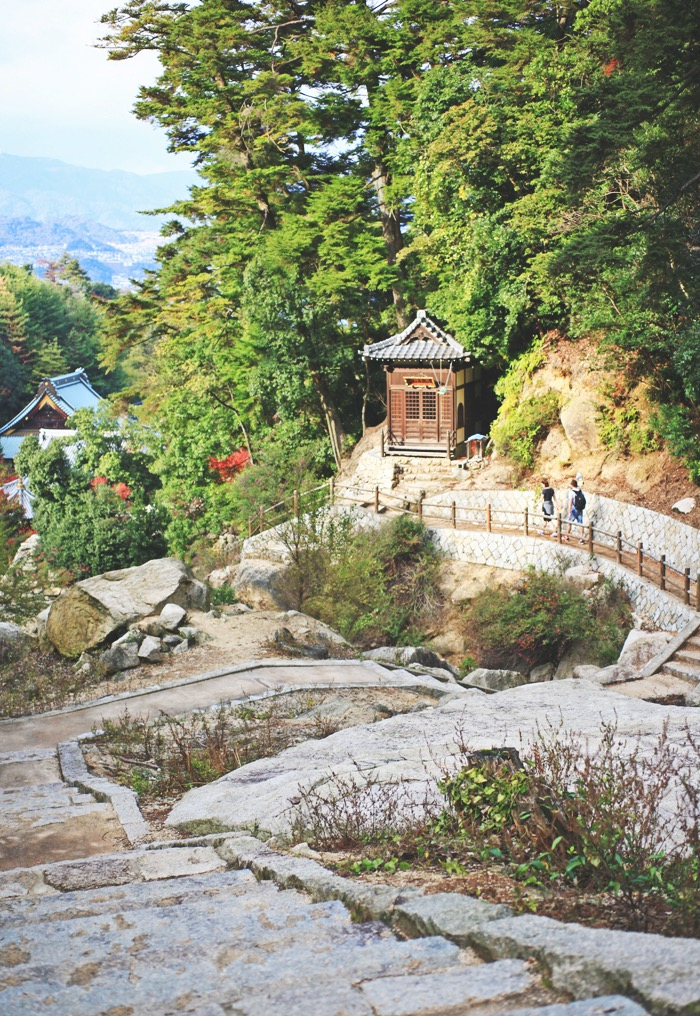 We've been walking for an hour, trying to get back to the "city". The walk down is pretty strenuous (let me remind you that I'm not particularly into sports), I can't imagine what walking up must be like.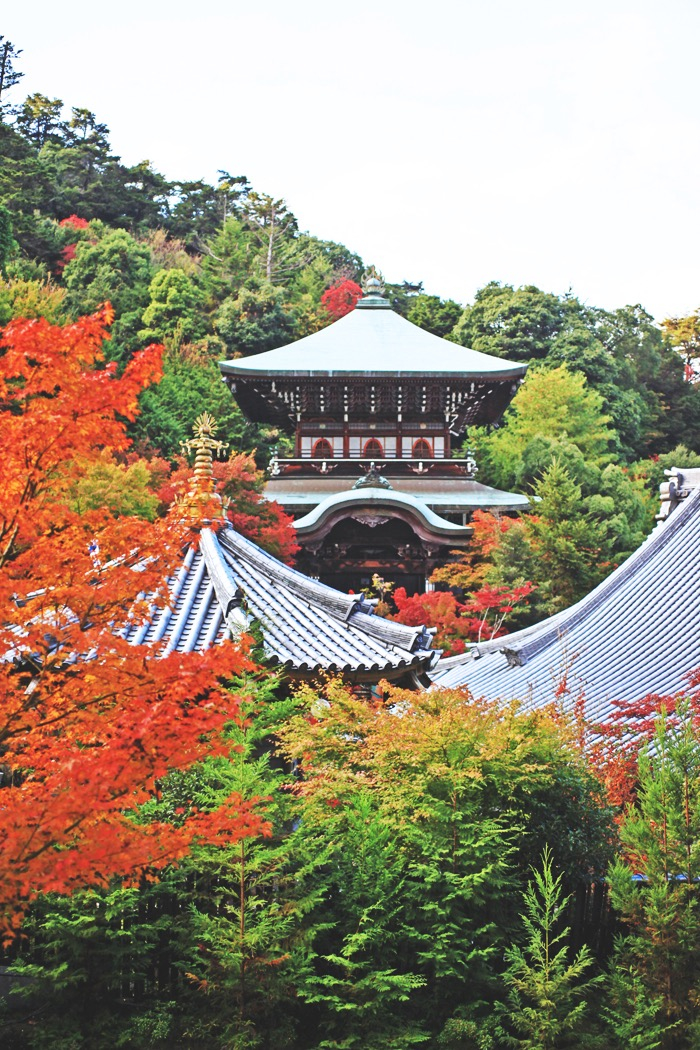 Wonderful Daishō-in
And there's the magic again. We get a glimpse of the Daishō-in buddhist temple through the red leaves and we make our way to the main entrance, the Niomon gate.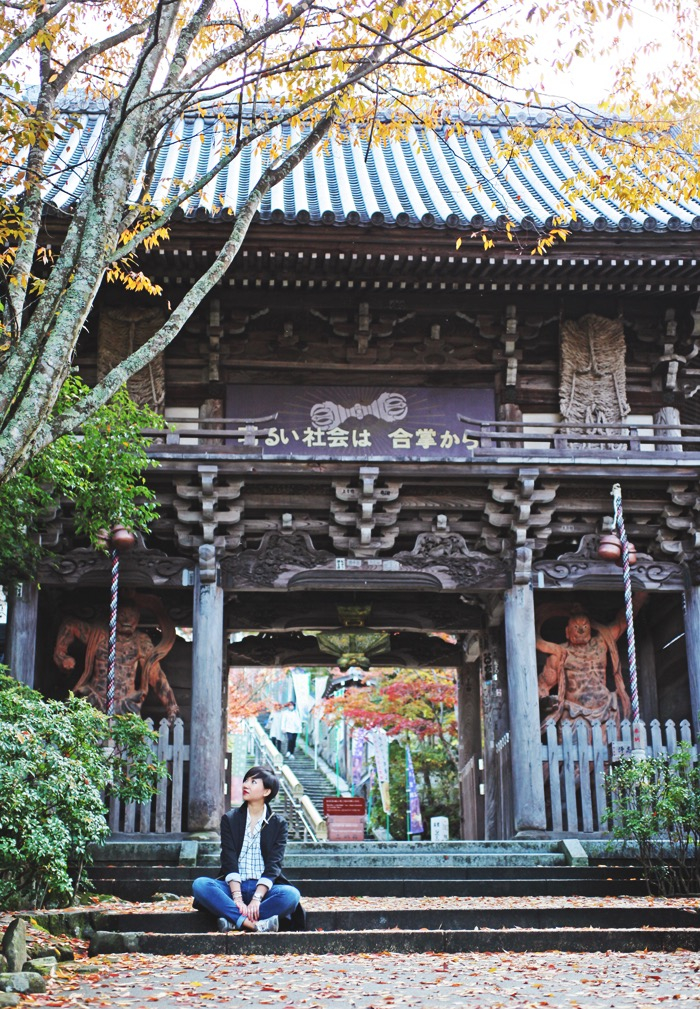 This temple is like a theme park on its own. There are a million of beautiful details everywhere you look, hidden rooms, 500 statues with striped hats, each with a different facial expression. It's a wonder.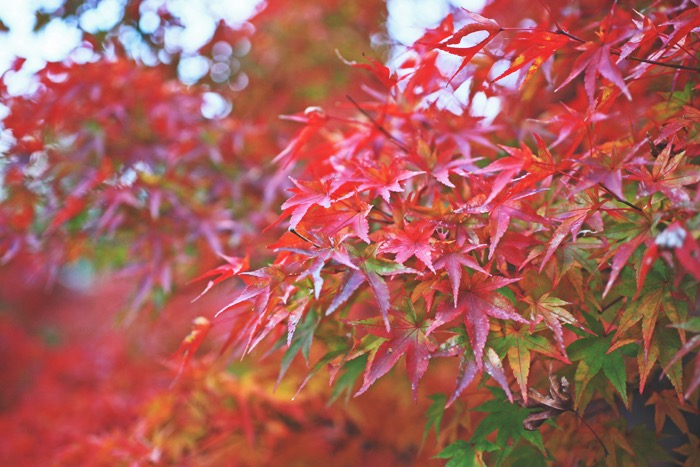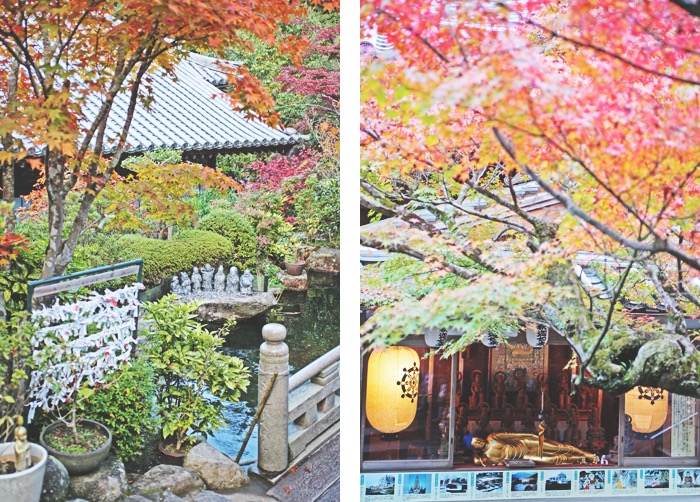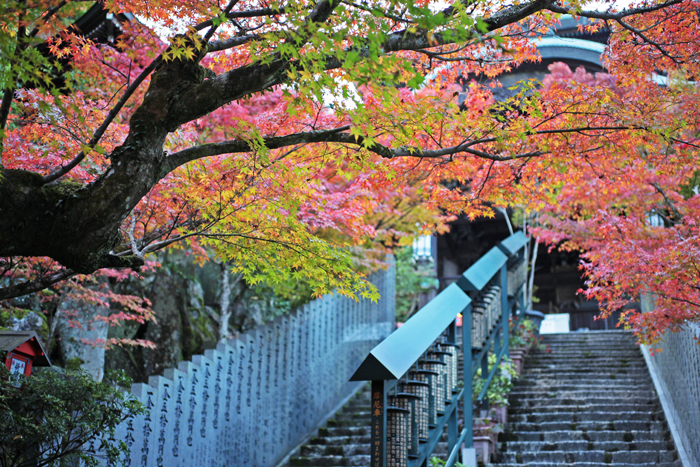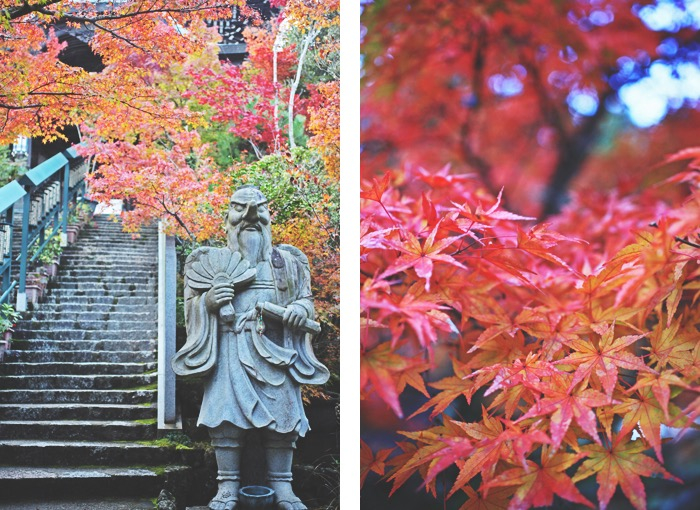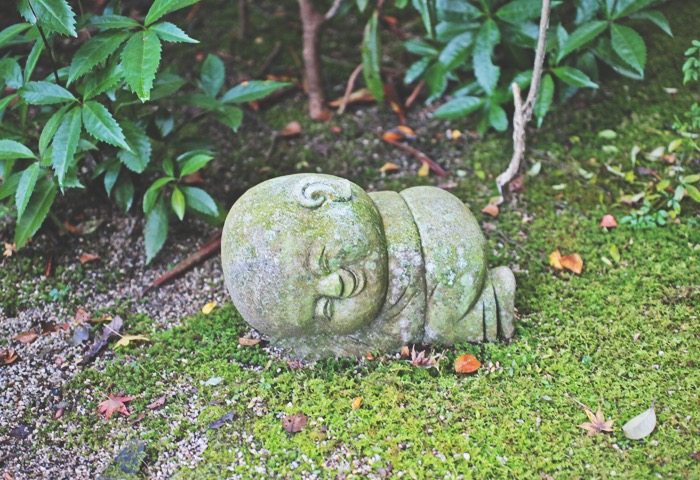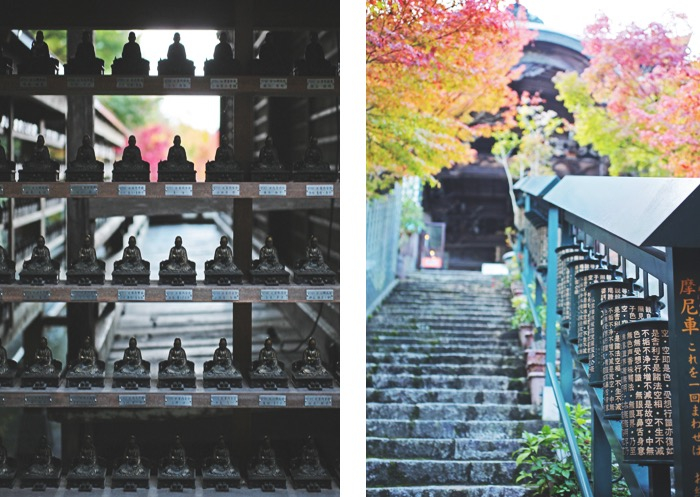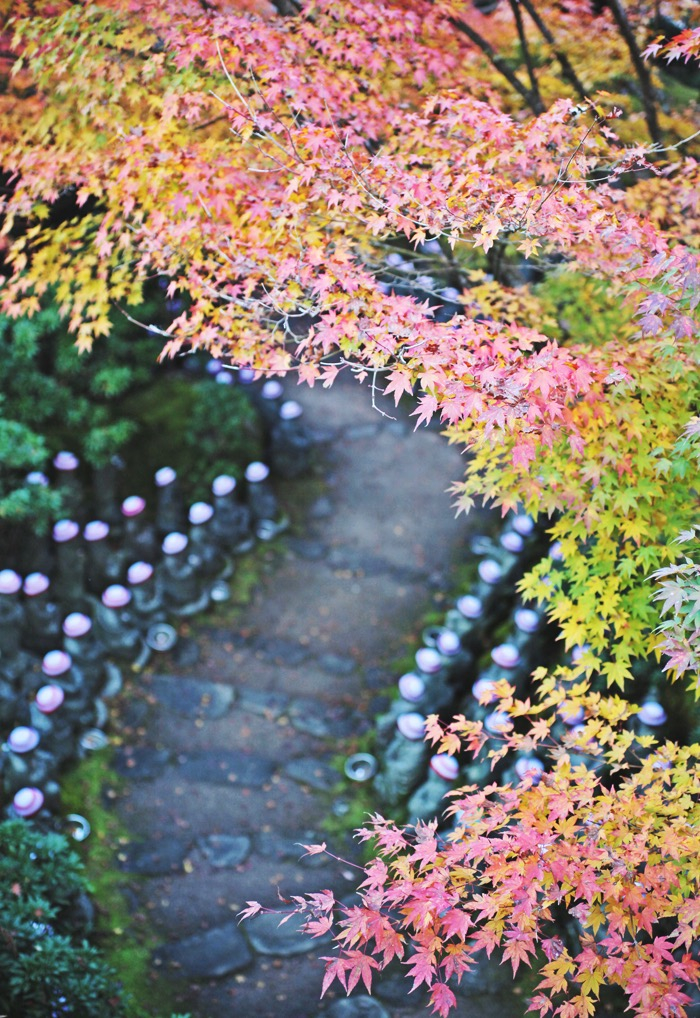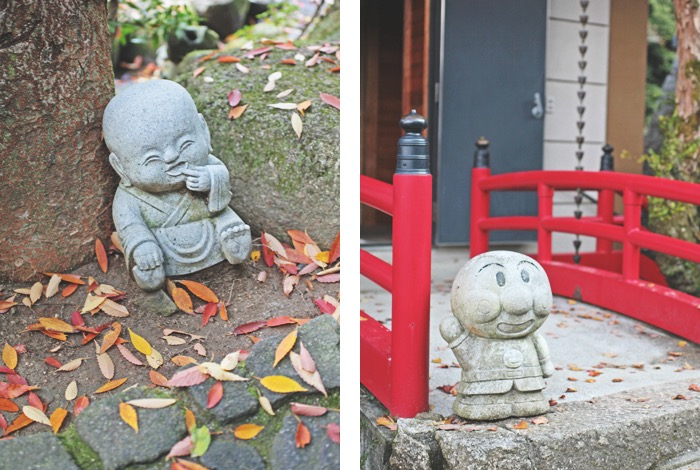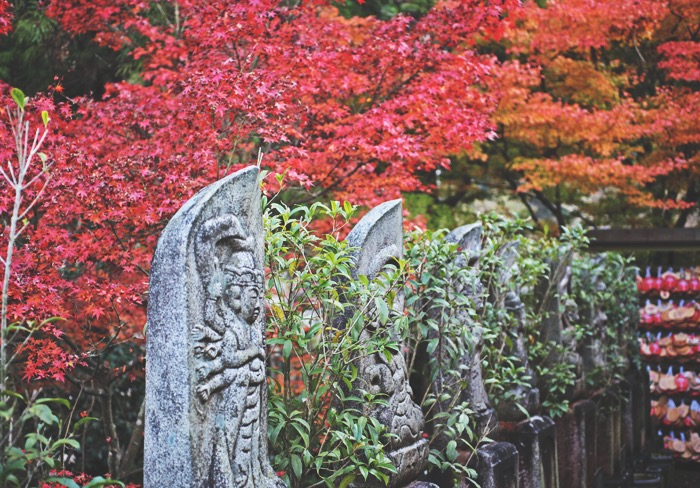 It's a beautiful finish our 2 day stay on the Miyajima island : a true revelation, all the more intensified by those autumn colors.
Ready for our next destination? See you soon! (English translation by Marine)