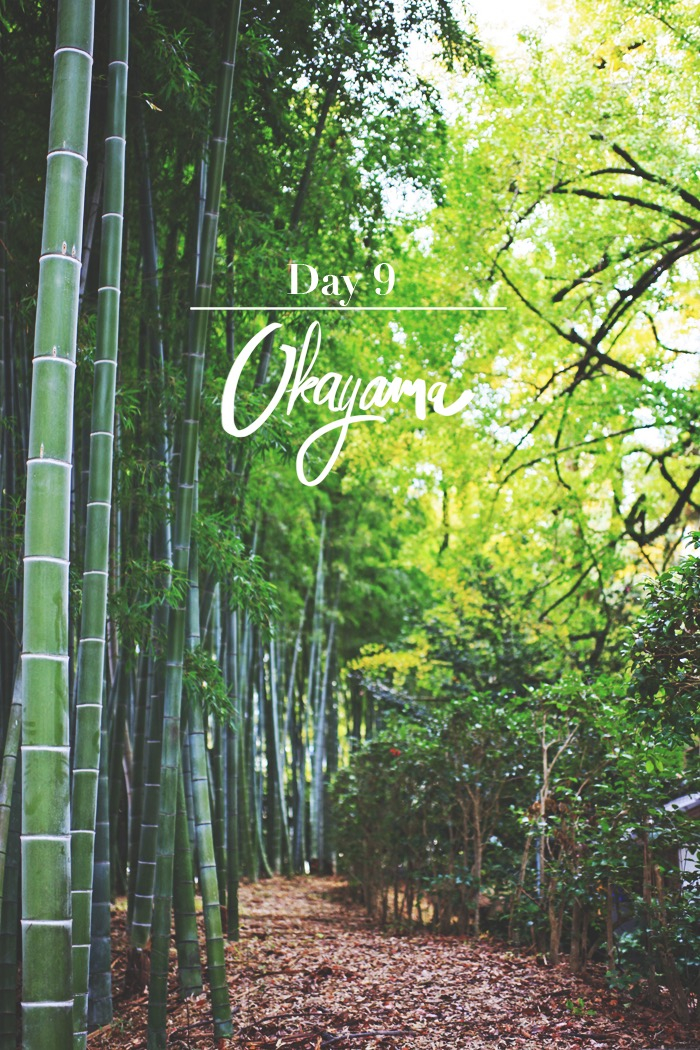 Tired of the rain! Kyoto, we're leaving you for a day!
For this 9th day, we got up very early and boarded the train for Okayama (the trip is 1h one way). Why this city? Because I had heard it was home to one of the most beautiful gardens in Japan, the Kōrakuen, and I was curious to see it in the fall.
I had heard that the best time to visit it was Hanami, but never mind, let's go!
Kōrakuen
Once we got to the Okayama train station, we took a bus to get to the Kōrakuen garden. You can walk there (30 mn), but we really wanted to make the most of our time there.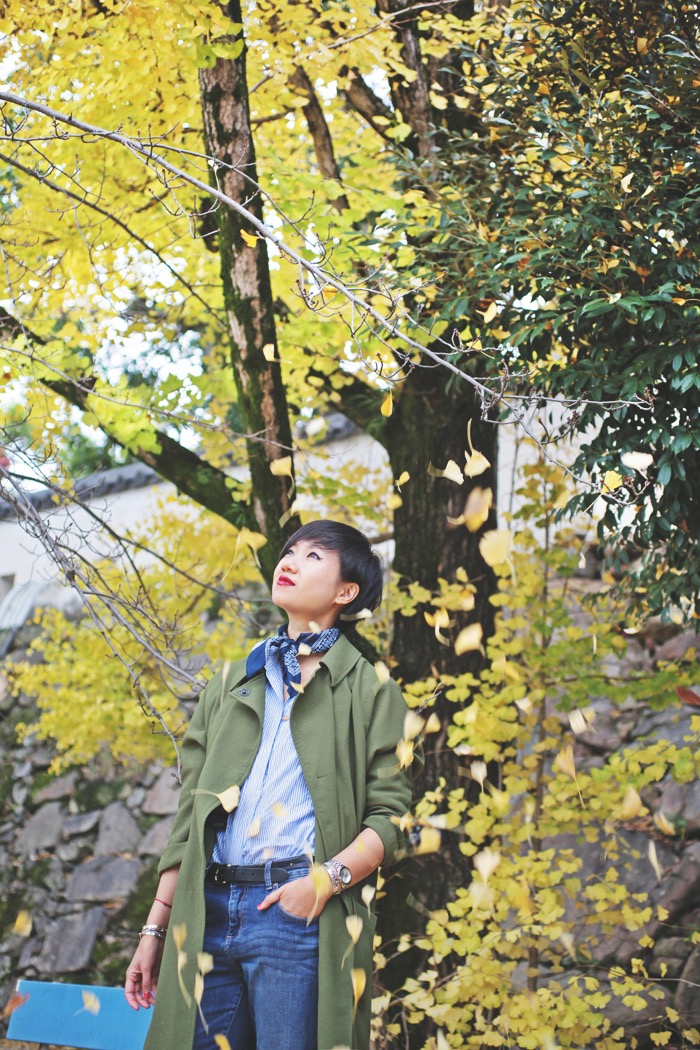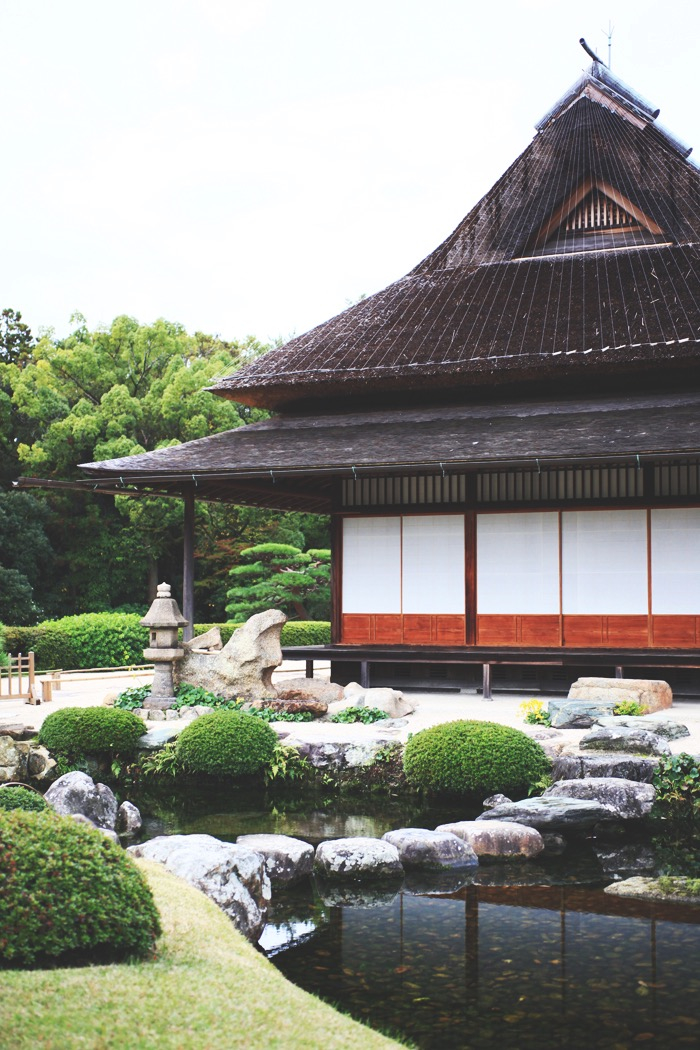 A small group of japanese tourists were really helpful – we were a bit lost as to the right direction : once again, we communicated with onomatopoeia and signs, but it's part of what makes this country so charming!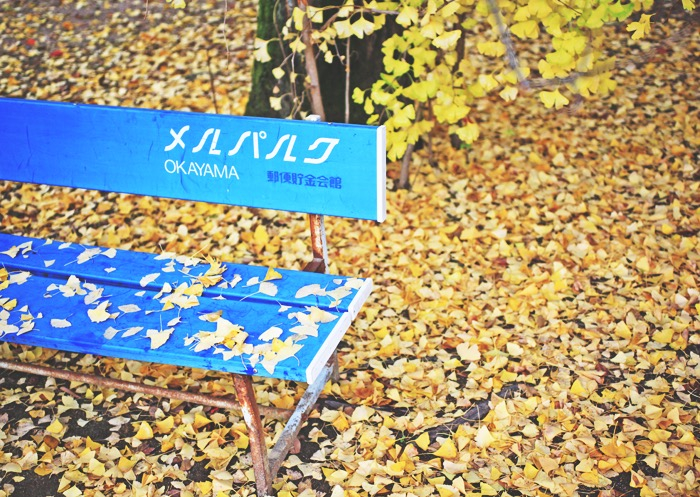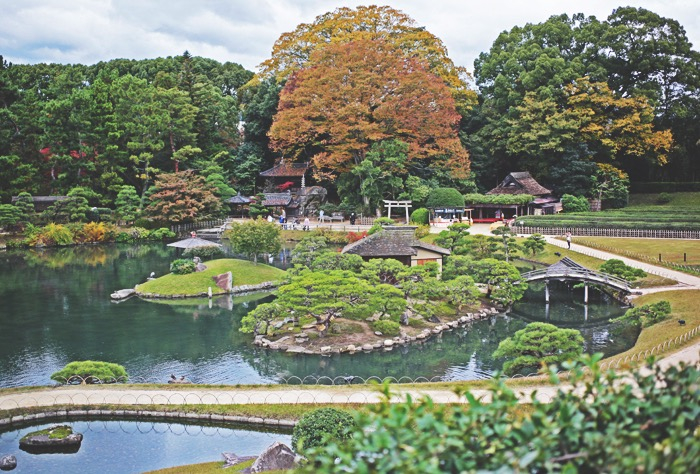 View from Yuishinzan hill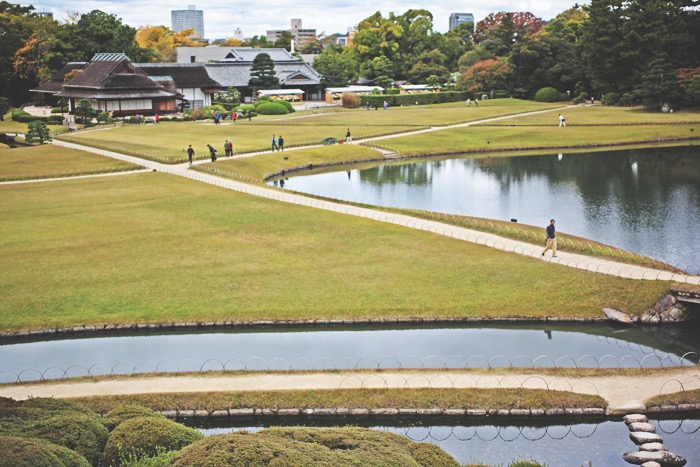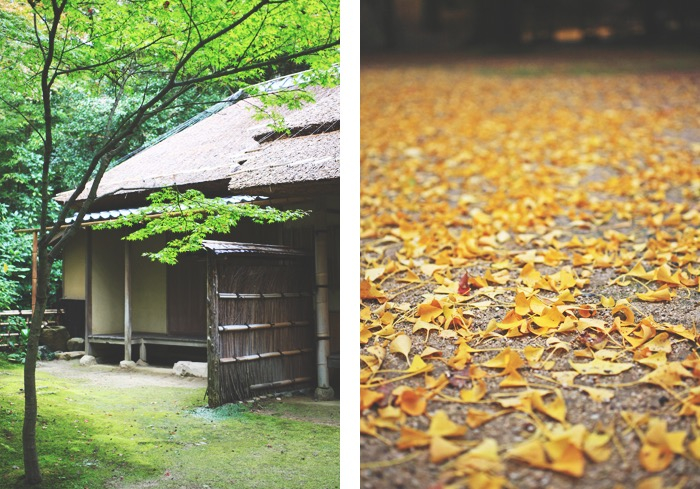 A bit of botany : the Maidenhair tree or Gingko biloba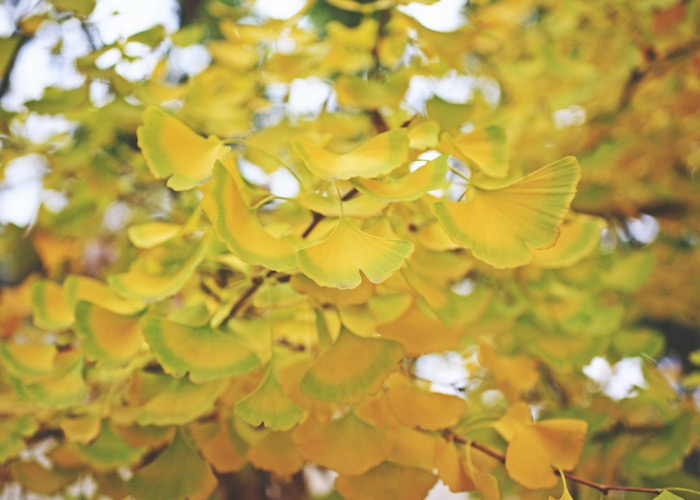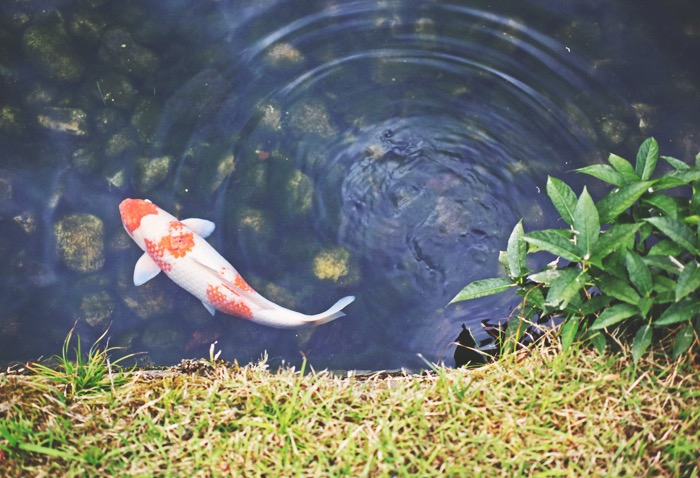 Fall was rather late last year, so the garden wasn't as intensly red as it could have been.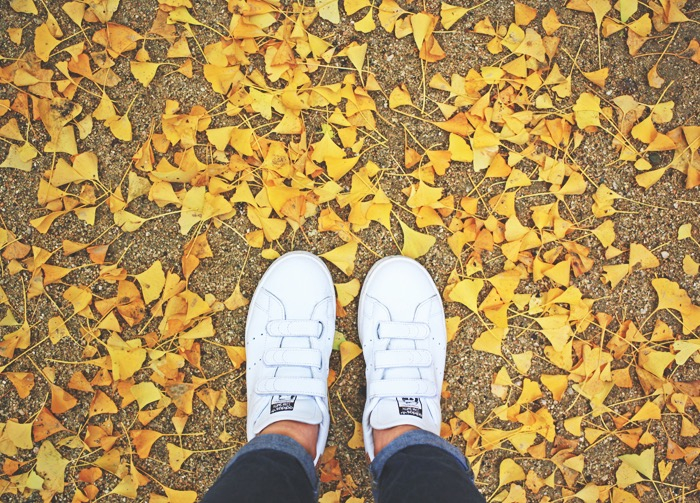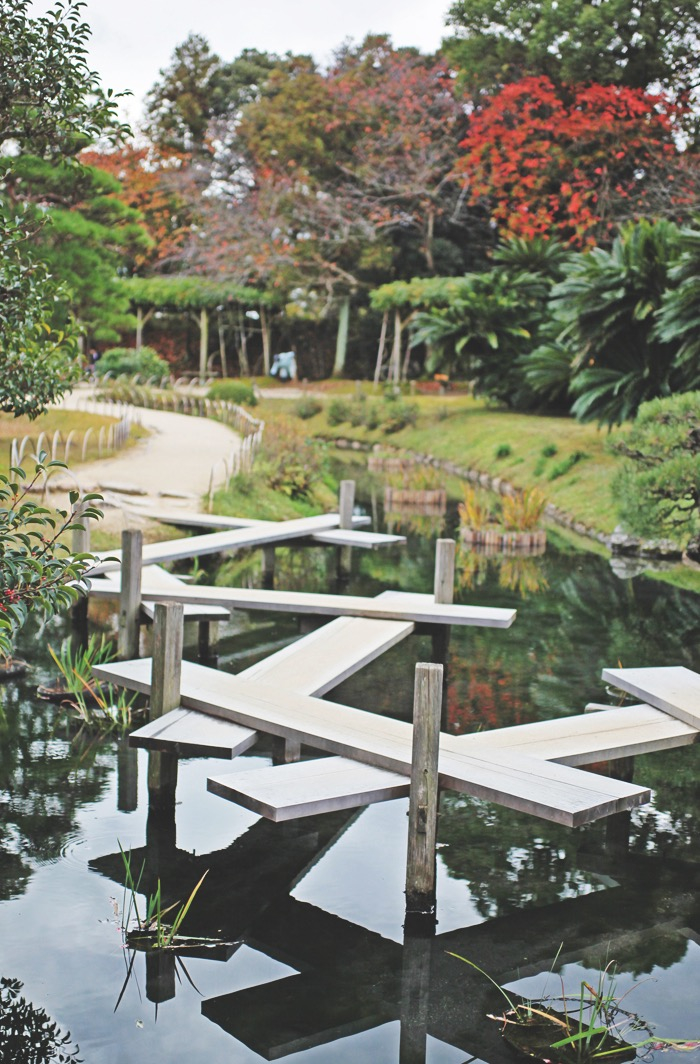 Hello Anpanman !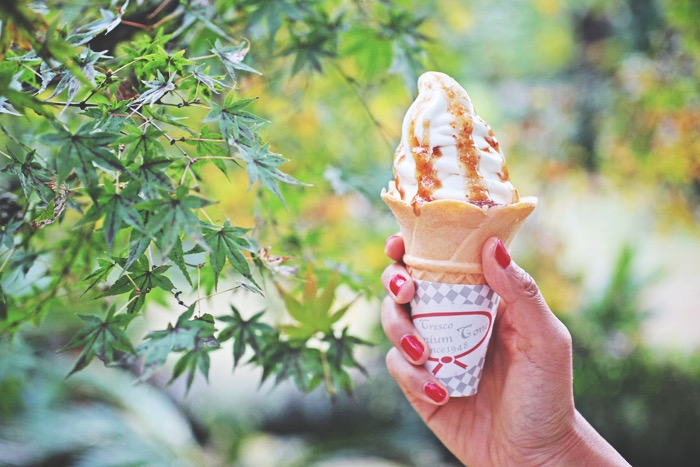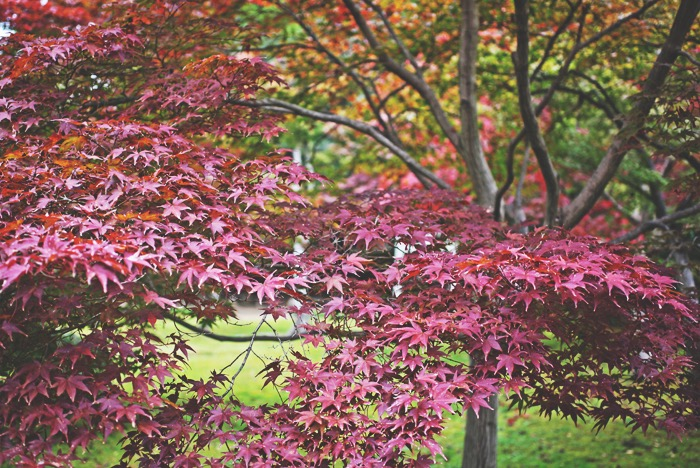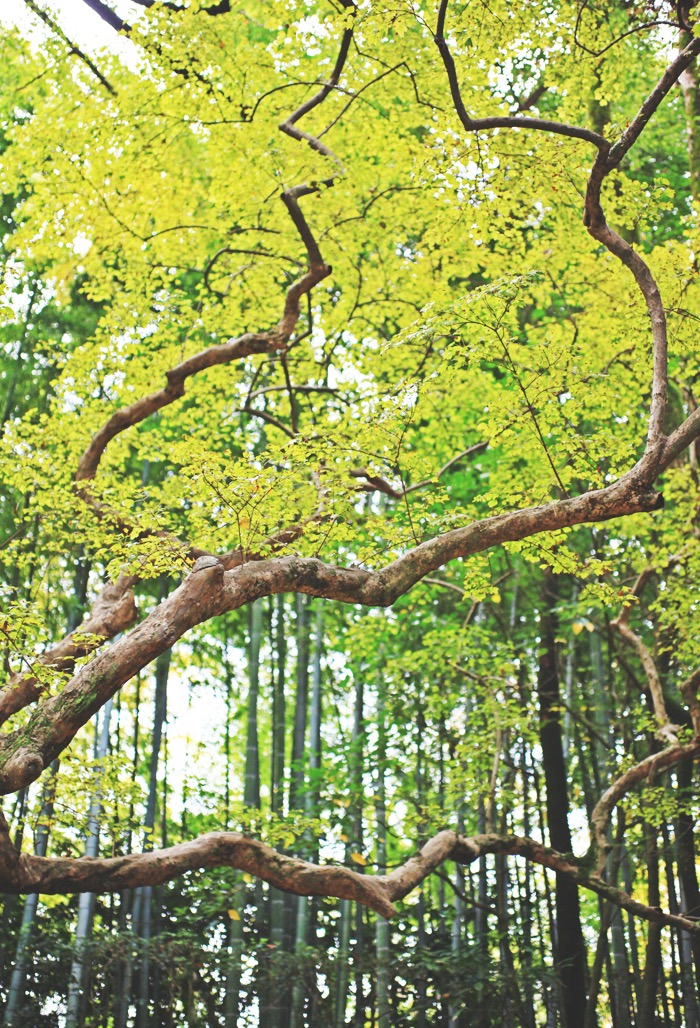 Nevertheless, we enjoyed the walk: huge bamboos, gingko biloba leaves carpeting the floor, tea plantations, ice cream stop (with a plum sauce!), we enjoyed every bit of this peaceful moment.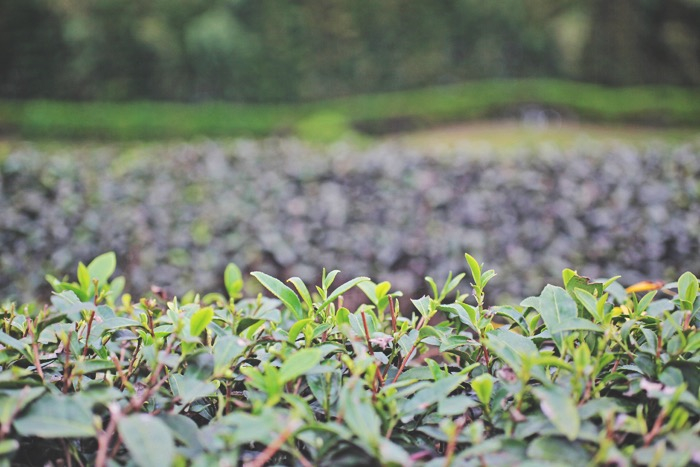 Even the kids on a school outing were zen and ate their picnic quietly!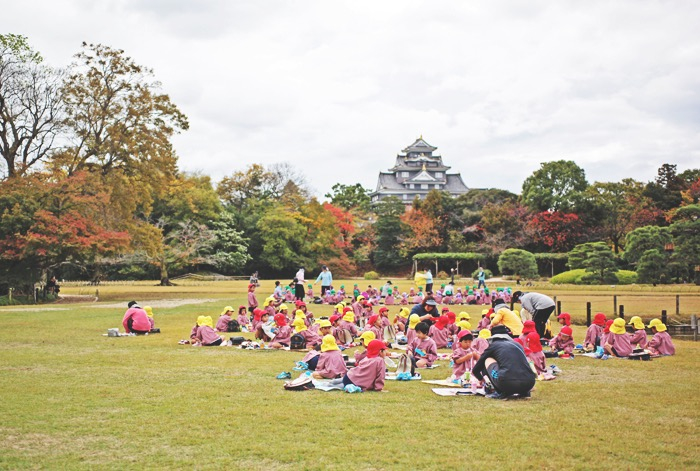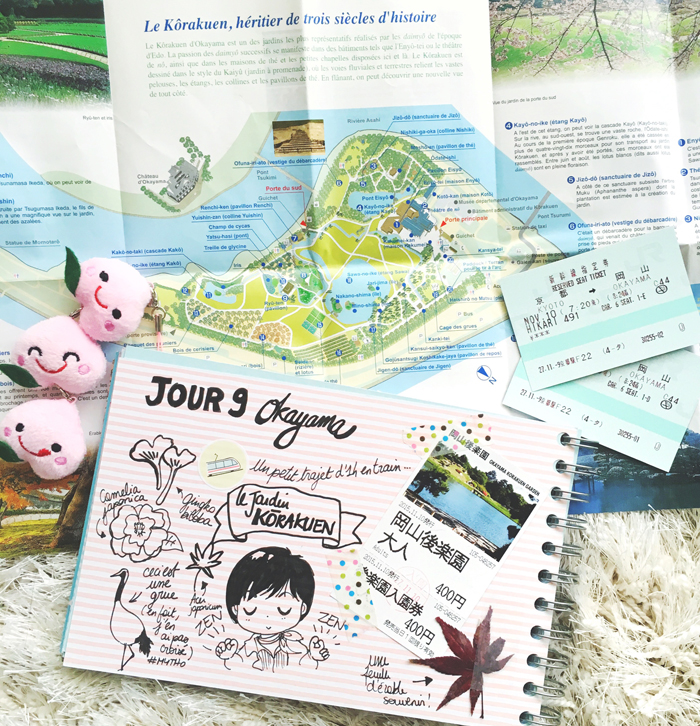 We stopped for lunch in a small restaurant (there might be two in the park).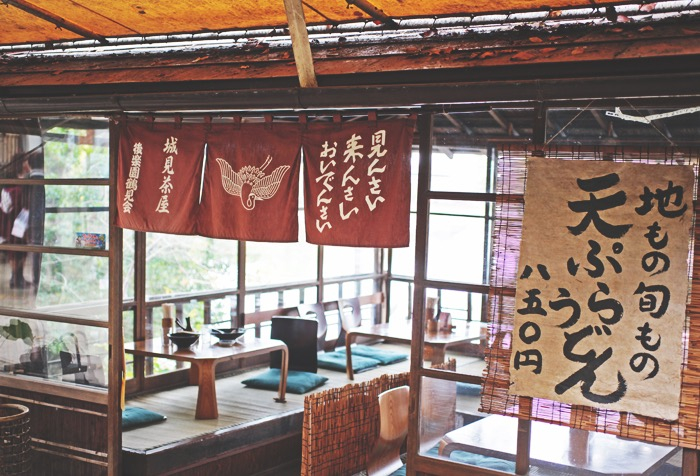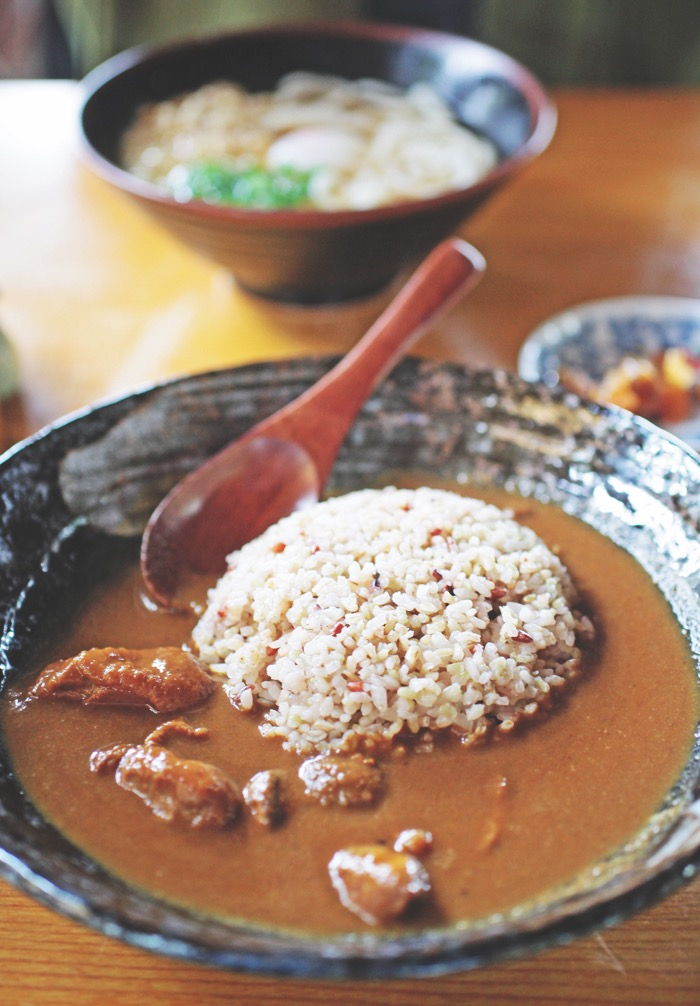 Rice curry for my SO, and I choose a bowl of udon. Simple but good. .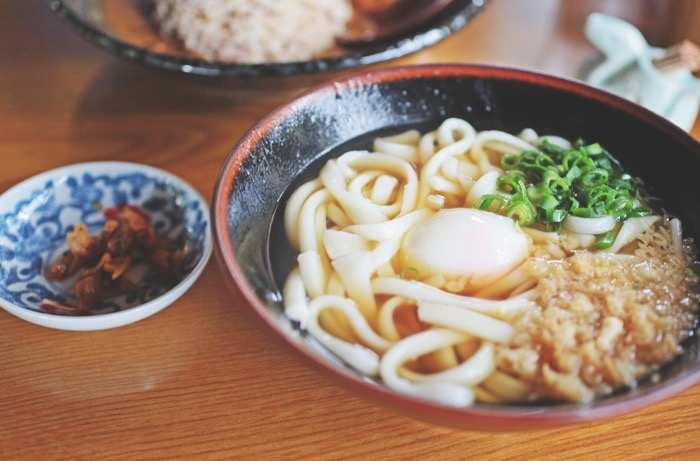 U-Jō castle

The park offers a direct access to the U-Jō castle. It was built in 1573 and was nicknamed "the raven's castle" because of its dark facade.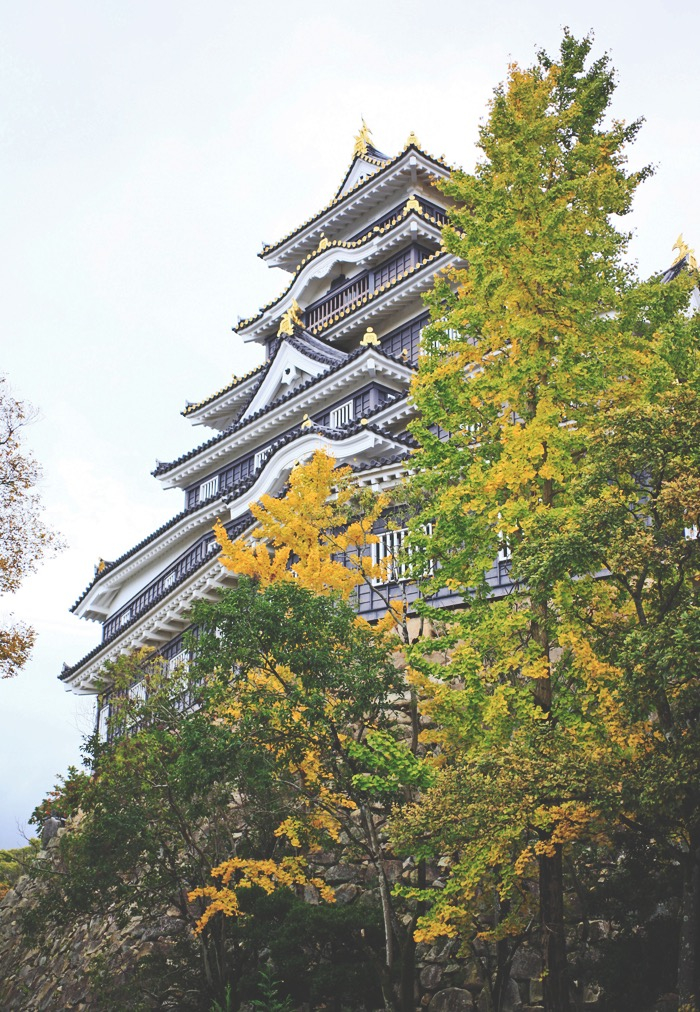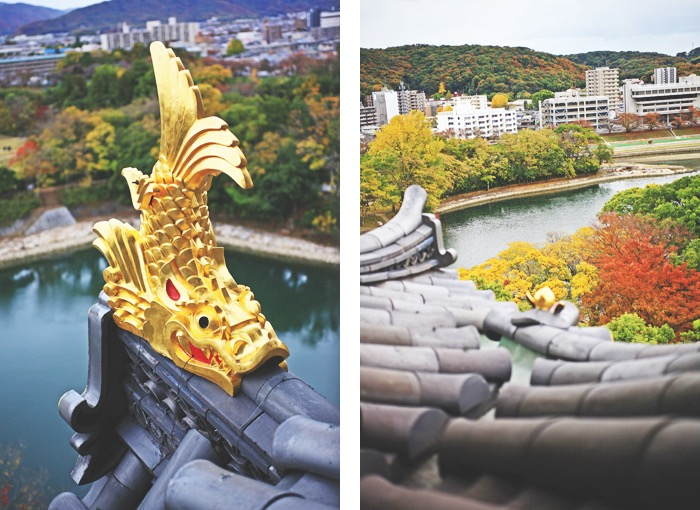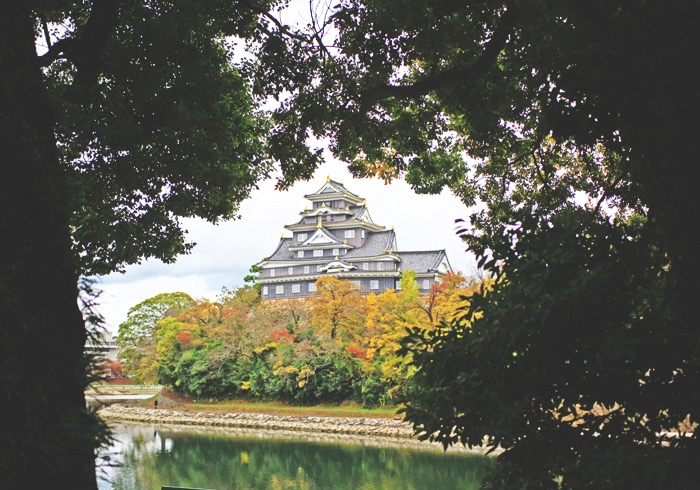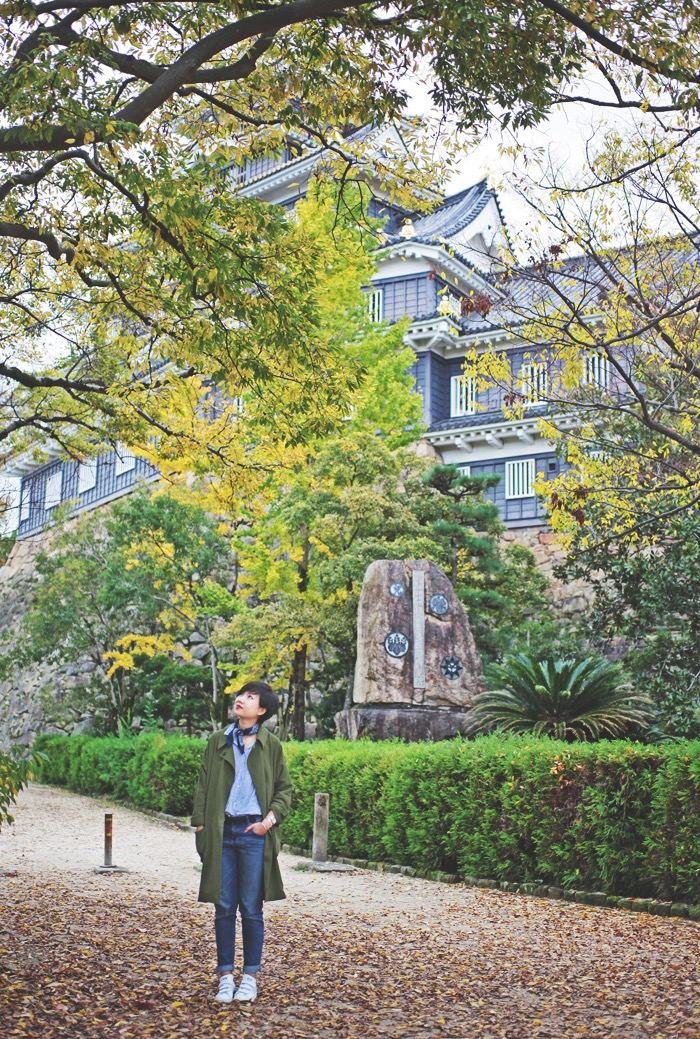 The visit of the interiors was worth it, be it only for the view from the top, or the samurai armor exhibit.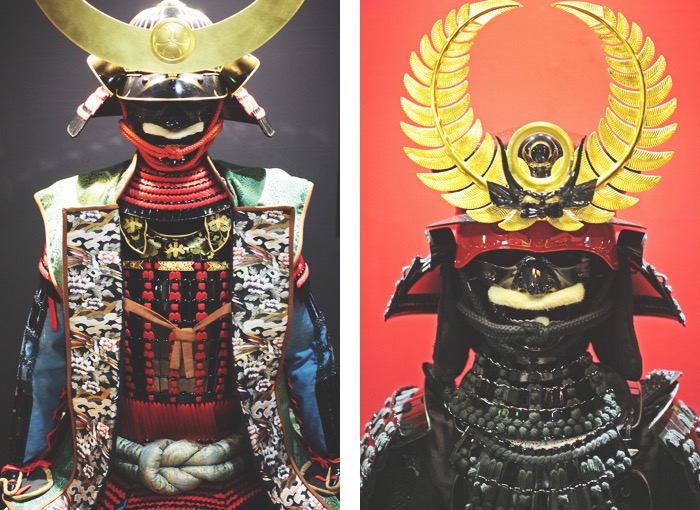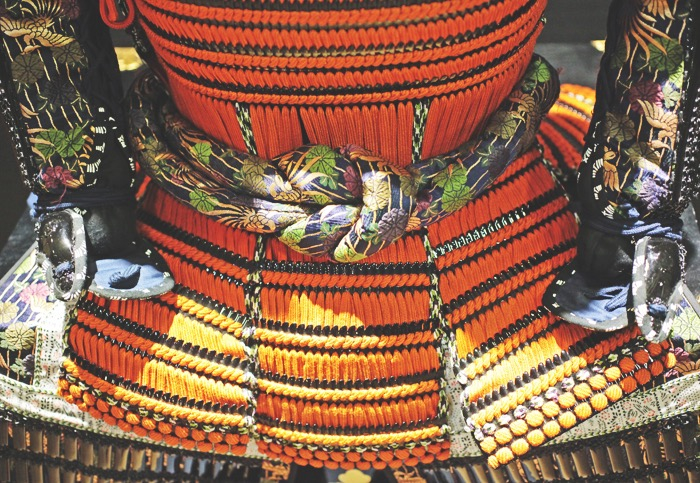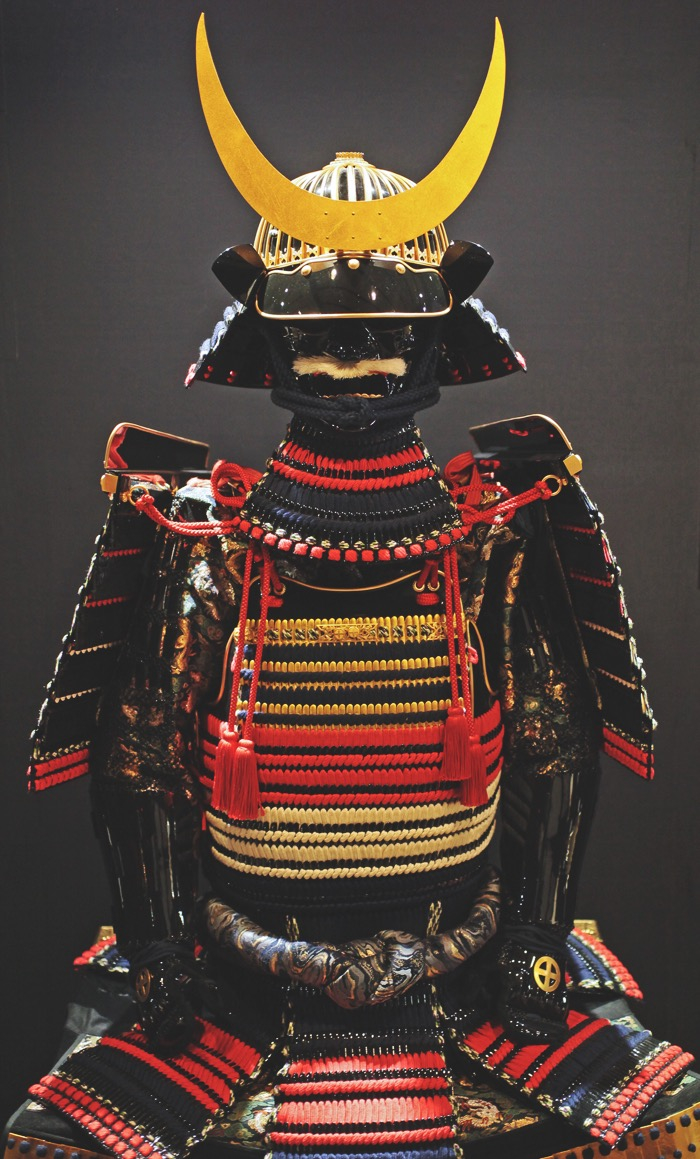 Perfect outfit for Fashion Week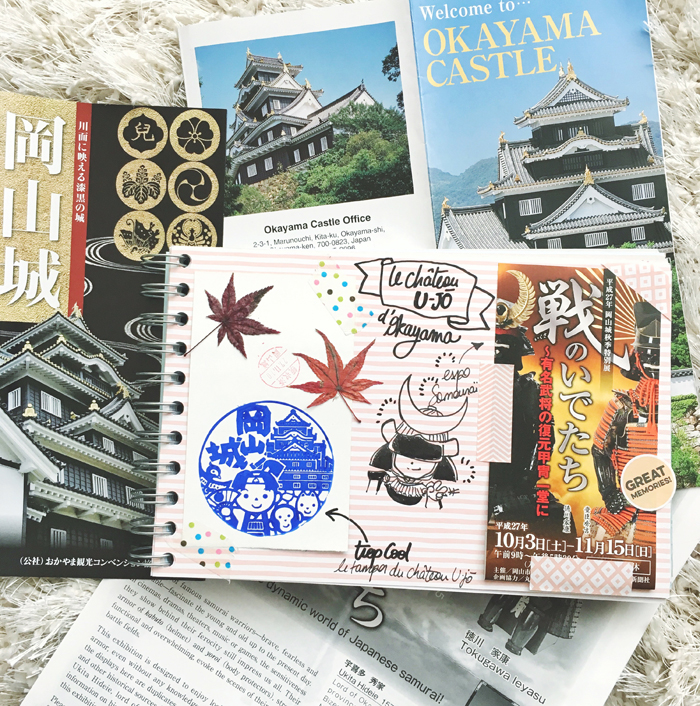 We stayed a long while, and I even got my souvenir stamp on my logbook!
Visiting Okayama for just a day was a pretty good idea. We first thought about staying the night, but I'm not sure the city in itself is worth it. I hope you'll have gotten some trip ideas out of this post. Once again, don't hesitate if you have questions! (English translation by Marine)