Our road trip on the East coast of the USA ends here in Brooklyn, NYC … Finally! I'm sorry it took so long to tell you all about this trip that dates back to last October, but I really wanted to go into detail as much as possible!
Anyway, here's our last stop. I had never visited Brooklyn, but I immediately liked the atmosphere – even with the rather uncertain weather. As usual, here are my options for visits and food! Let's go!
Dumbo & Brooklyn Bridge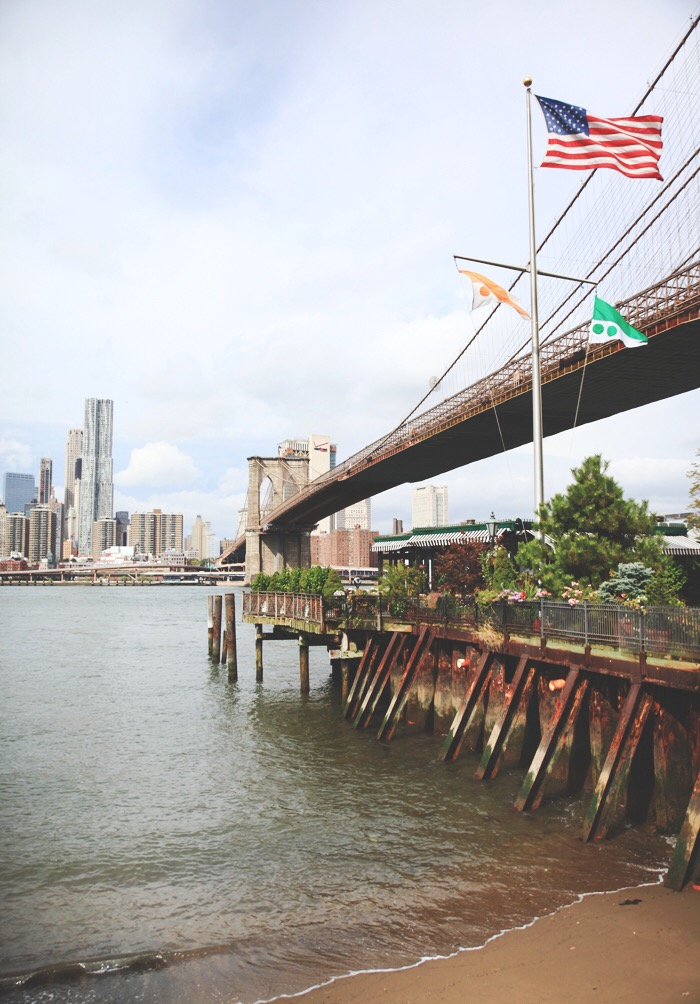 Dumbo is a neighborhood in Brooklyn where you can walk around and admire the Manhattan Skyline and the famous Brooklyn Bridge. The name has nothing to do with Disney's famous little elephant, it's just the abbreviation of "Down Under the Manhattan Bridge Overpass".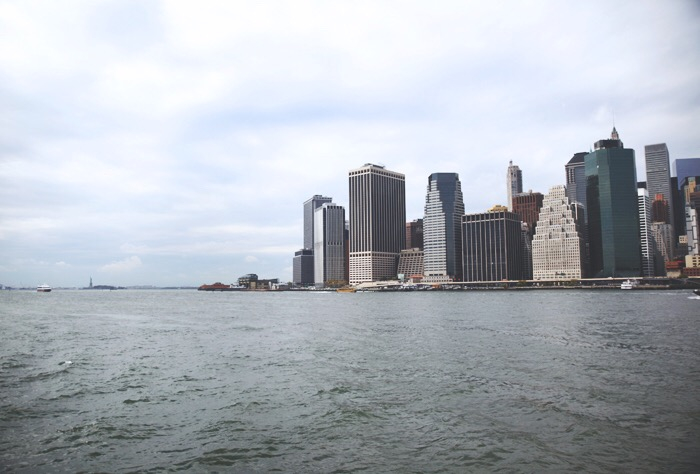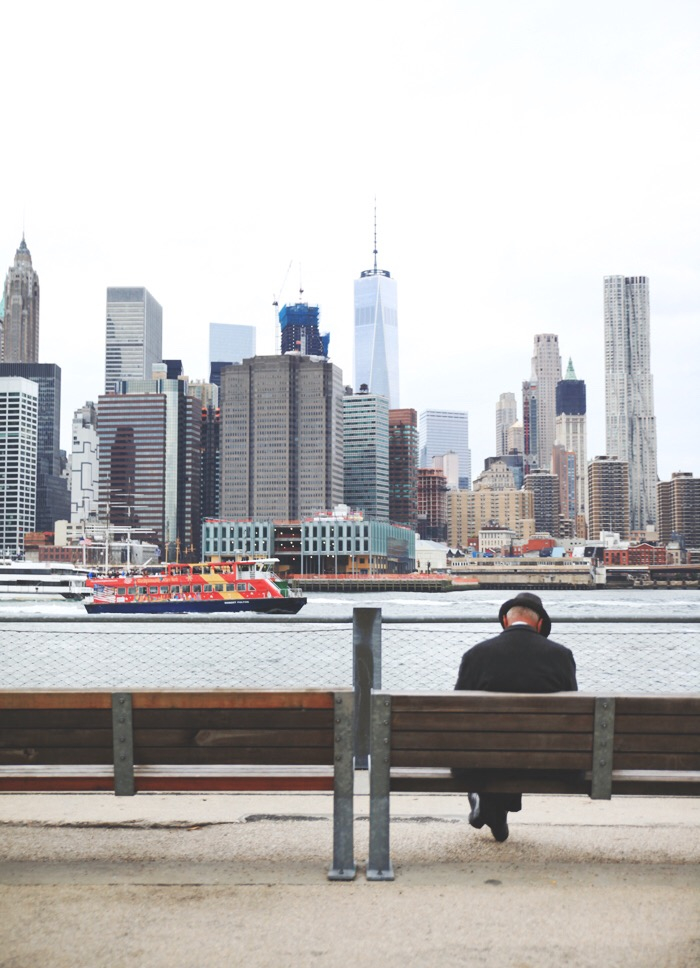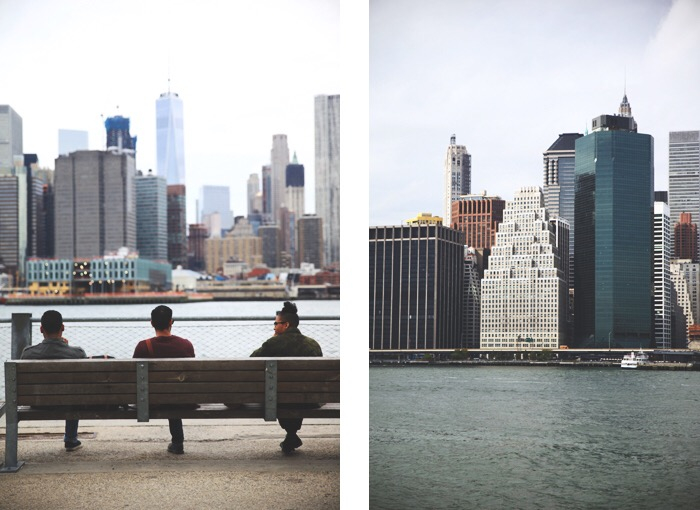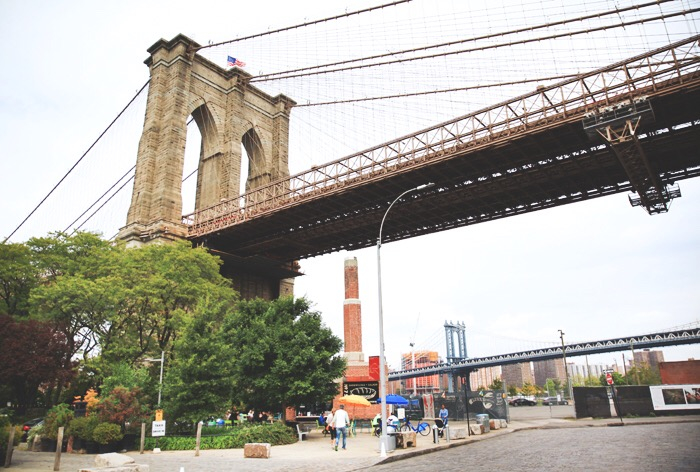 If you want to turn your stay into a romantic comedy, I can warmly recommend having dinner or a drink at the River Café (1 Water street) (prices are steep though).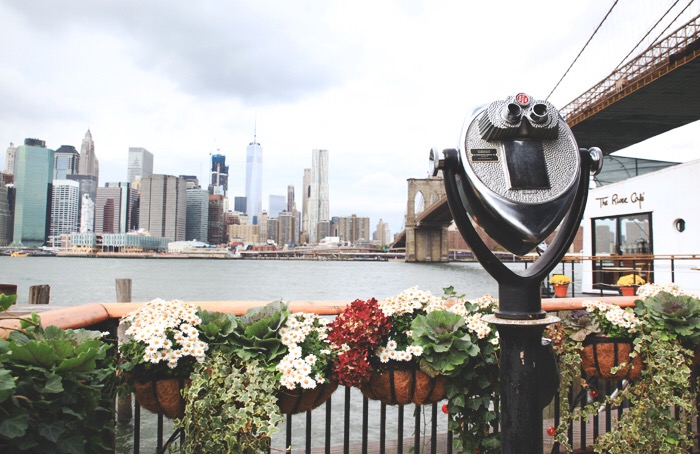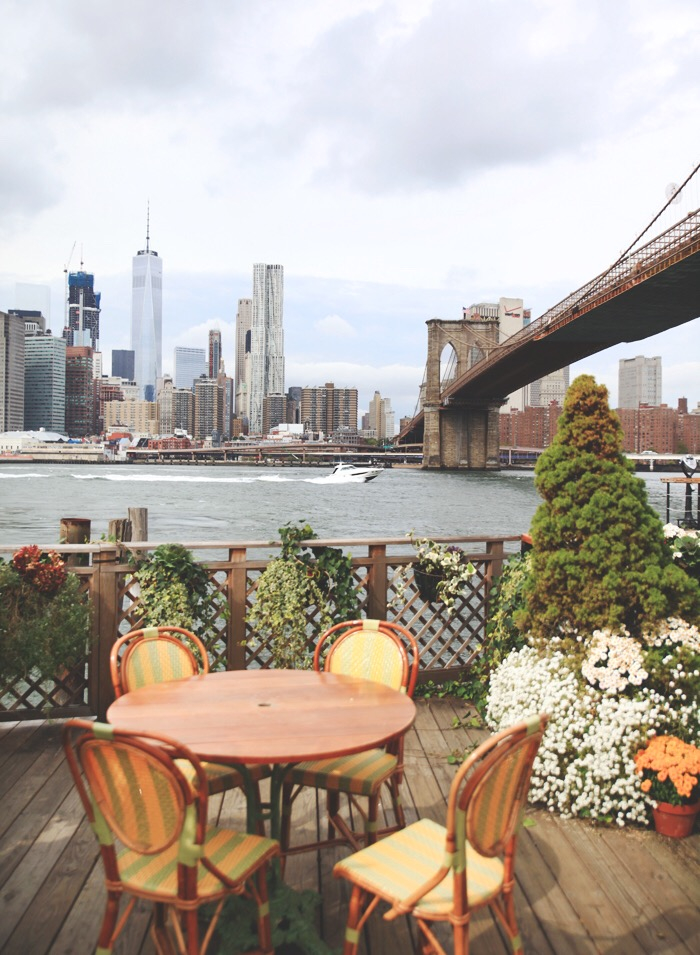 The River Café
There's also a dress code on the evening – men need to wear a suit. During the day, casual is accepted (but if you're going casual with hawaiian shorts and flip-flops, you might not make it inside).
Bushwick
The area has been rehabilitated with street art, kind of like the Wynwood area in Miami. It used to be considered dangerous, but the area really transformed with all the murals that tourists can't get enough of.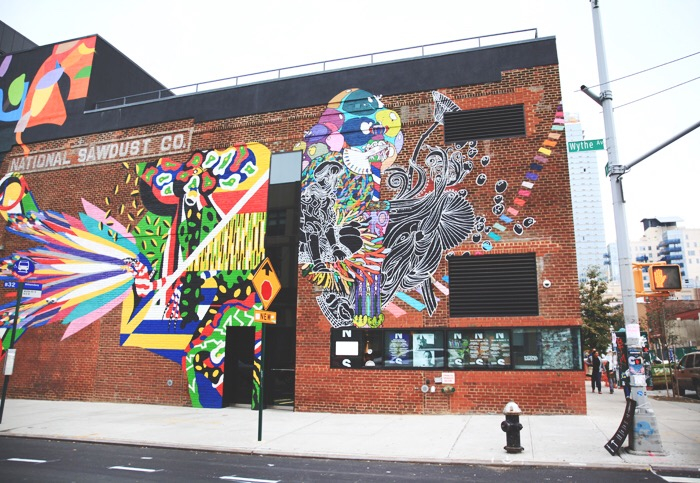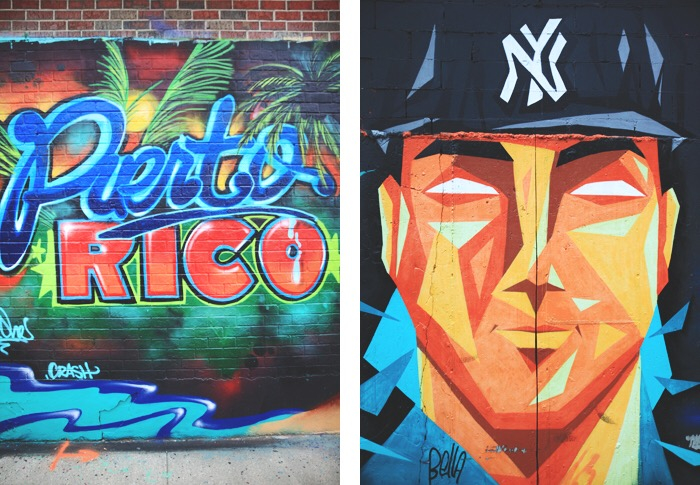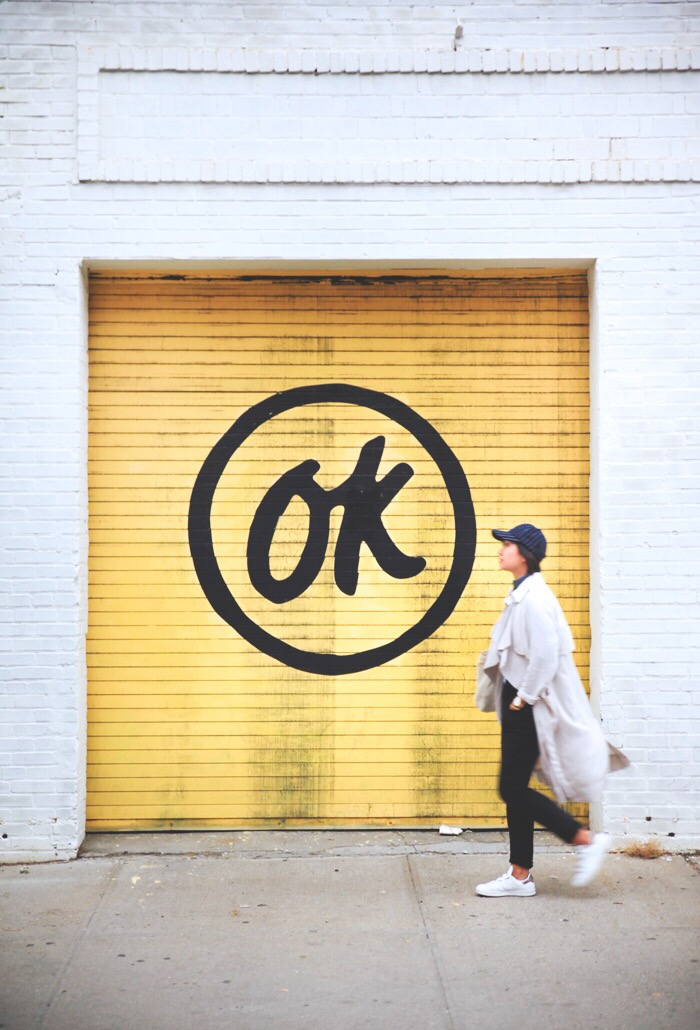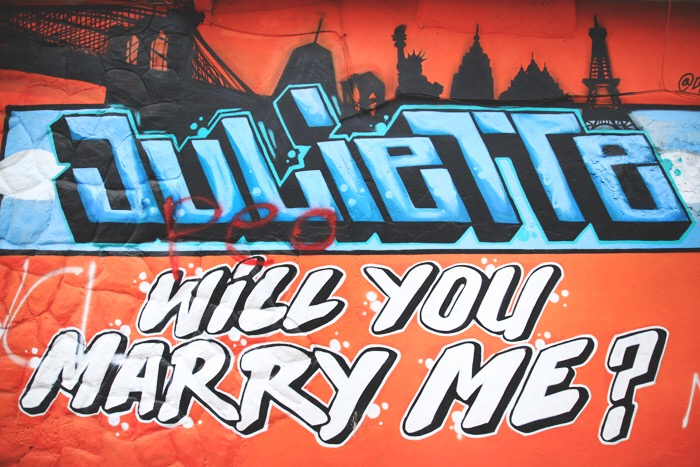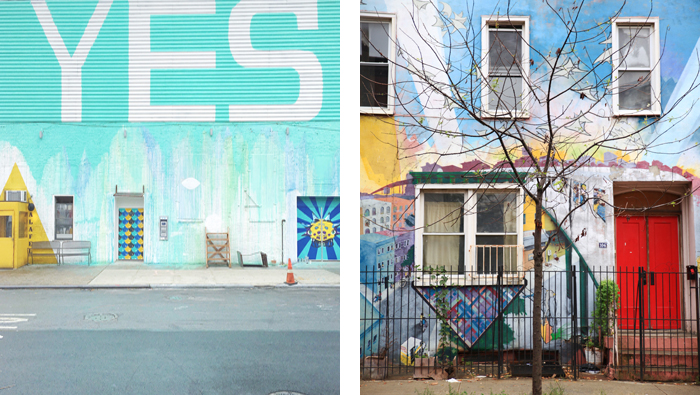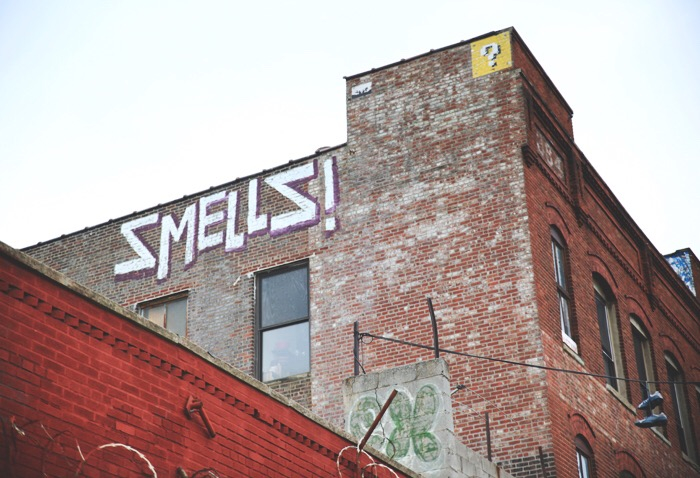 We really enjoyed walking around, and continued our stroll by heading into Williamsburg, with vintage boutiques, small hipster coffeeshops and tearooms.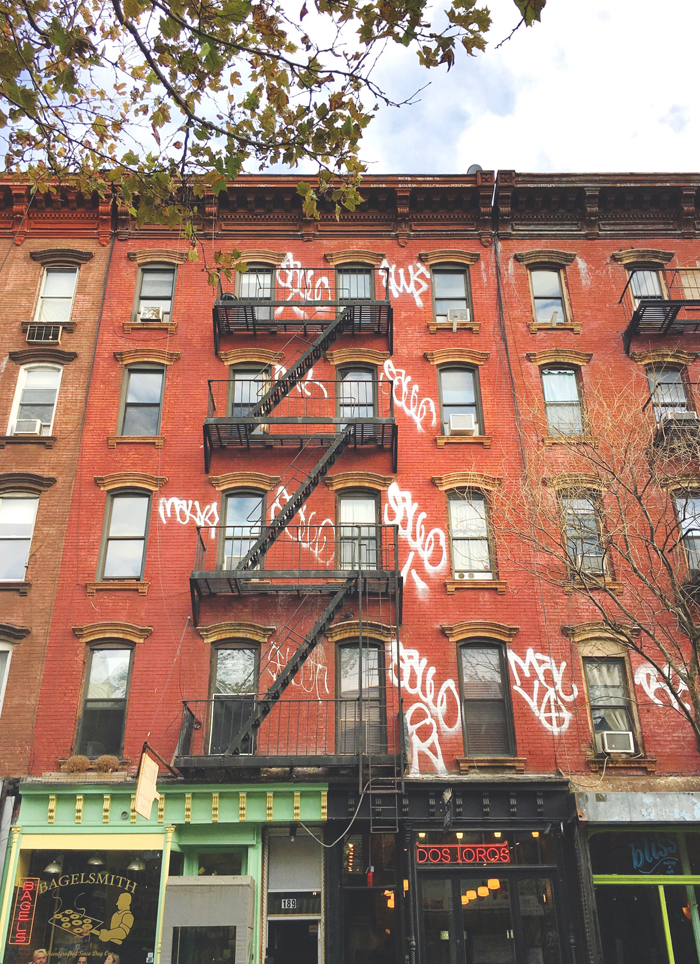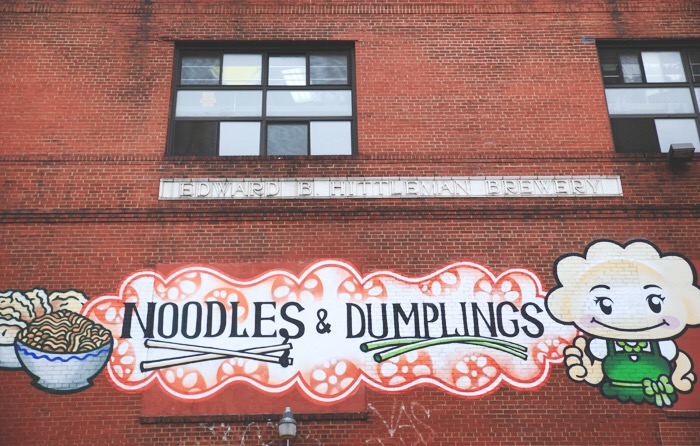 Williamsburg bridge at sunset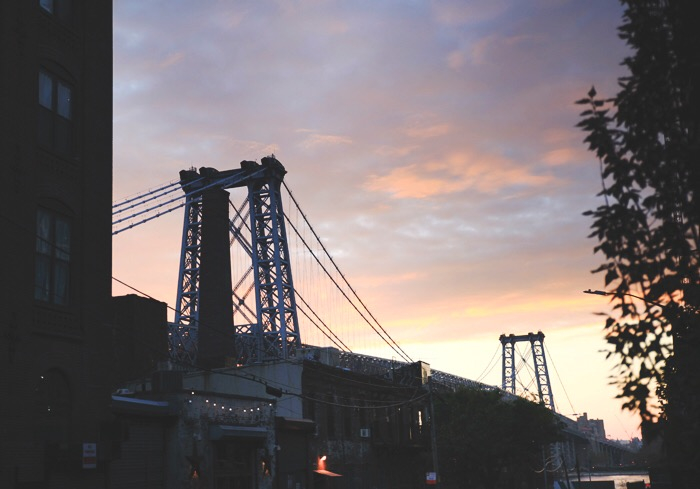 We headed for Williamsburg bridge, which isn't as popular as its neighbor, Brooklyn bridge.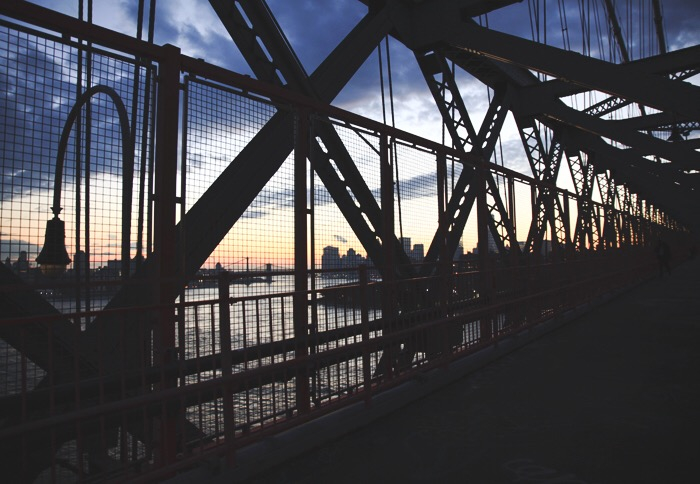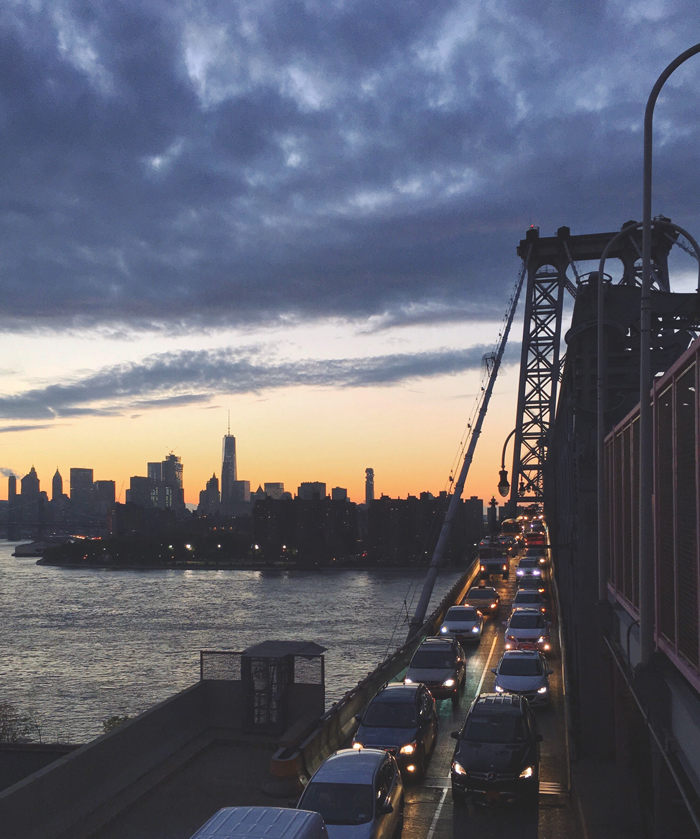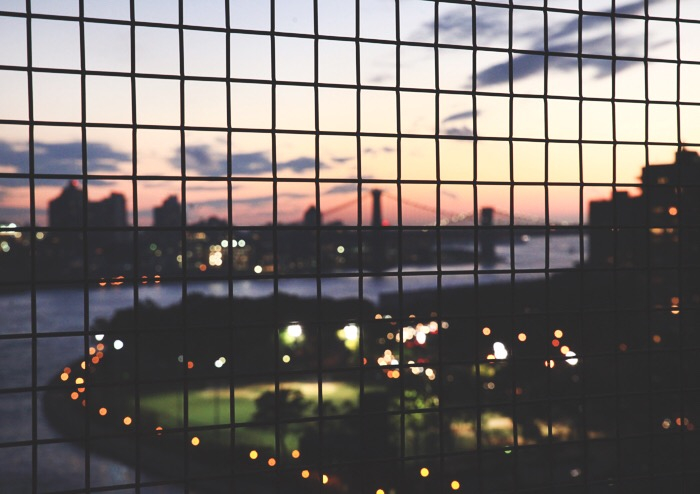 In order to head into Manhattan, we crossed the bridge by foot and admired the sunset. My SO, who wasn't too happy at first with the distance, ended up being convinced by the walk – which is as impressive as it is romantic (and hawaiian shorts and flip-flops are accepted on the bridge).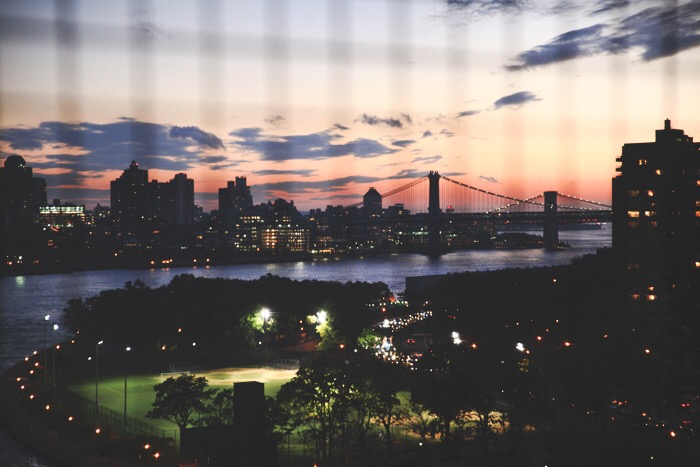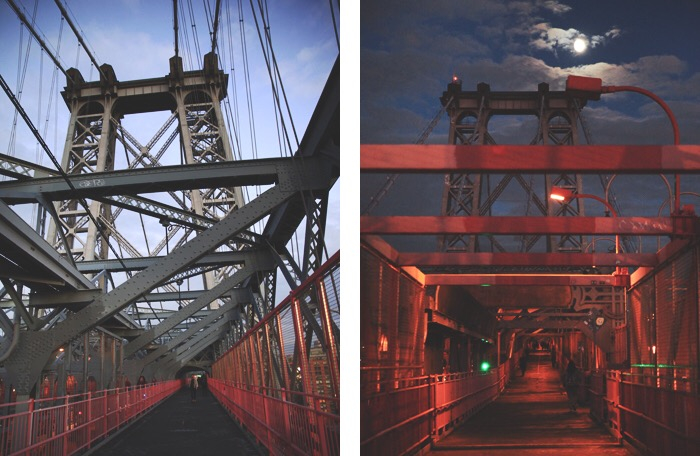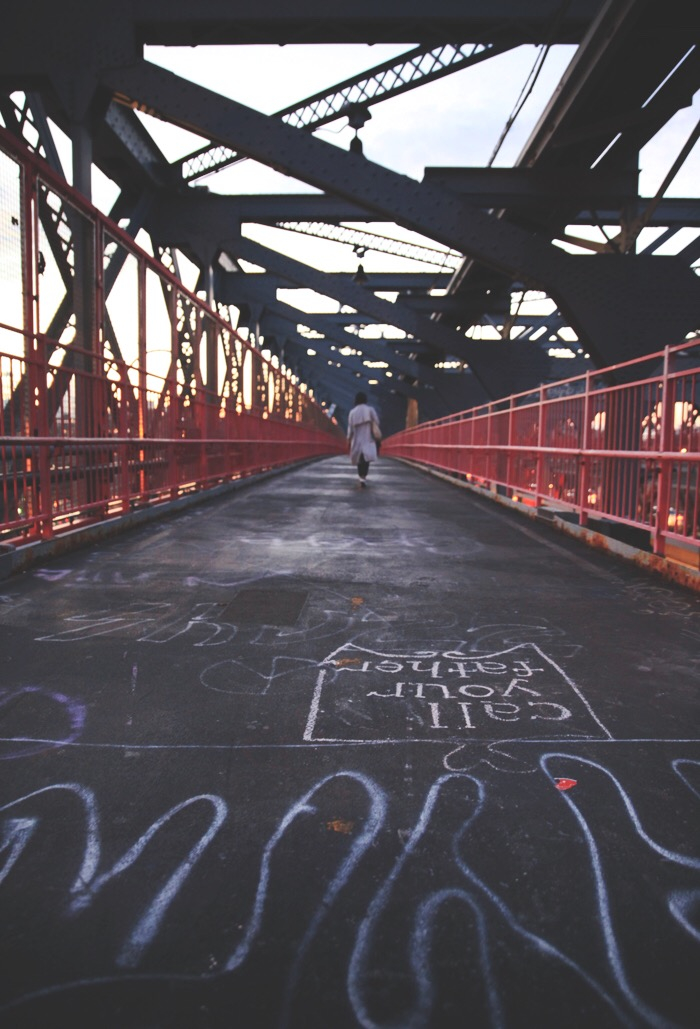 Other visiting options
We didn't get a chance to visit those, but next time definitively :
Brooklyn Botanical garden : A must see in the spring for the Japanese atmosphere and cherry blossoms.
Coney island : South of Brooklyn, with a real vintage american funfair atmosphere.
Yummy addresses

GRIMALDI'S (1 Front St, Brooklyn)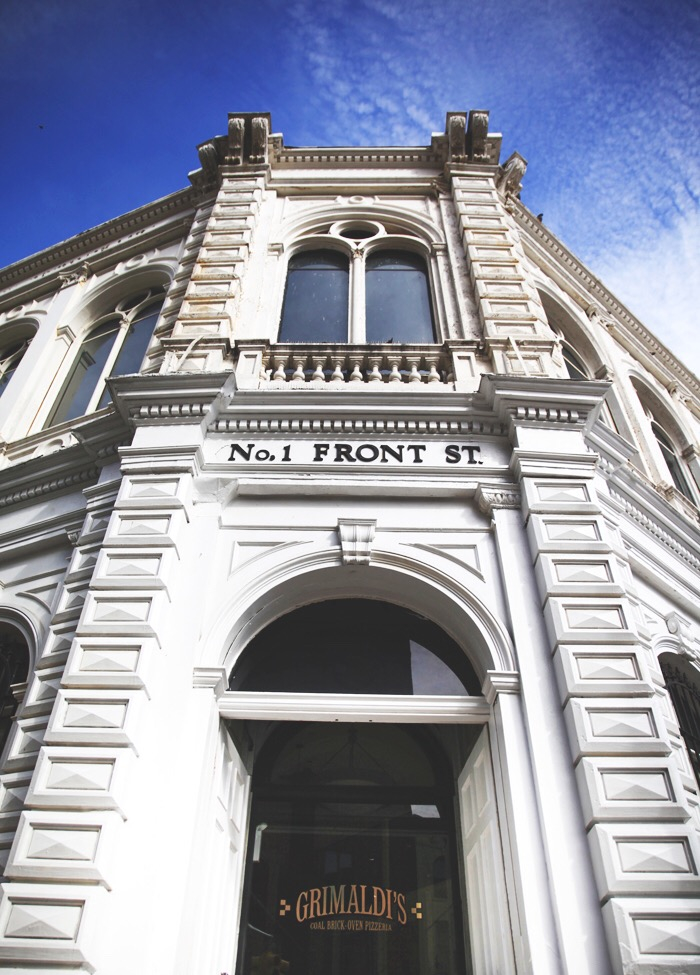 Unlike Joe's pizza, you can't get a slice here, but whole pizzas. More options on the toppings, and the crust is just as crispy, yum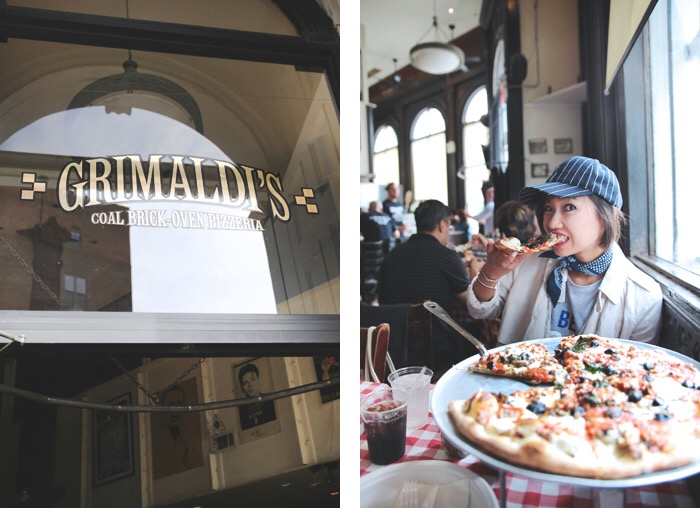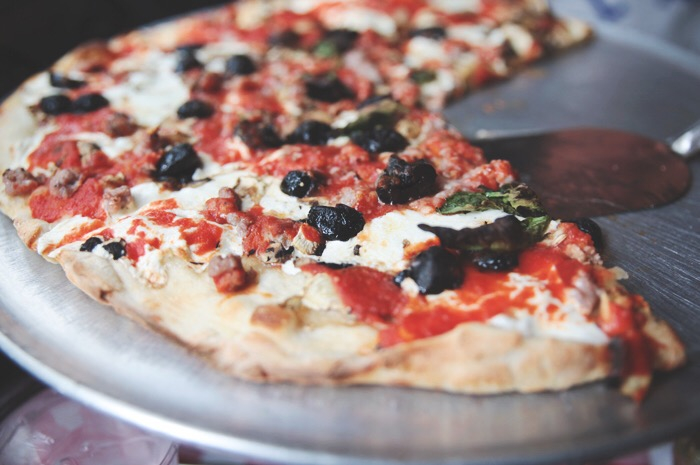 CAPRICES BY SOPHIE (138 N 6th Street, Williamsburg, Brooklyn)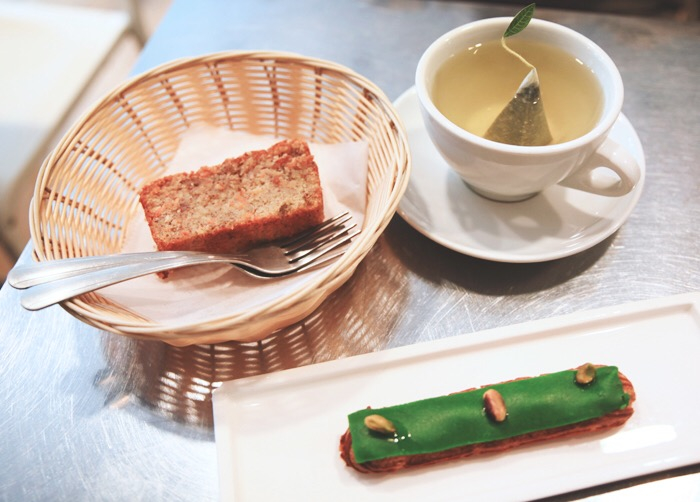 (Thank you Medhi for the tip!) A tea-shop set up by a pastry-loving Frenchwoman. Eclairs and cream puffs are to be found there! However I would have loved them to be an even bigger portion, but that's just my bottomless stomach talking.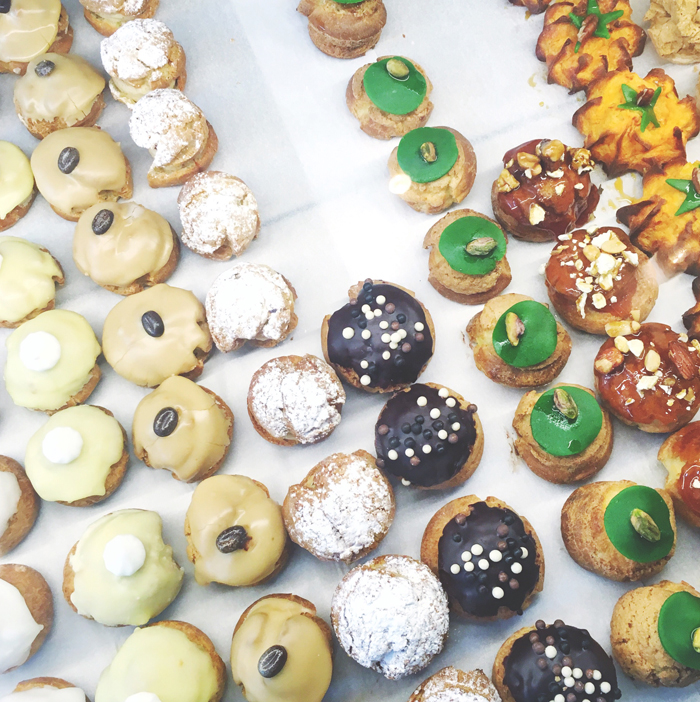 Fifty shades of cream puffs

BROOKLYN ICE CREAM FACTORY (1 Water Street, Brooklyn)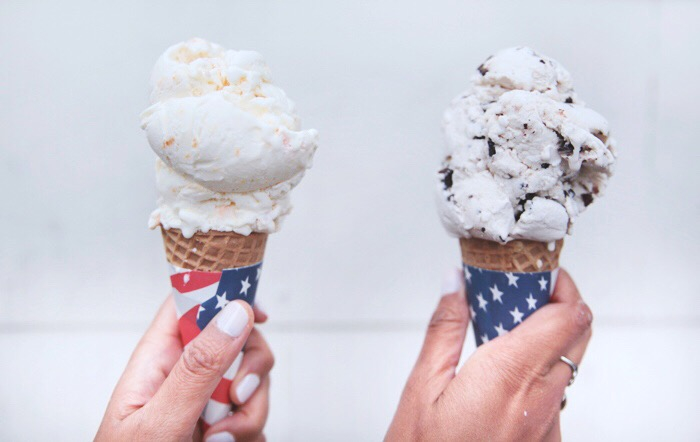 At the foot of Brooklyn bridge, it's hard to miss this shop that sells very creamy ice cream. Perfect for a walk in Dumbo.
SMOGASBURG MARKET
(Saturday in Williamsburg, and sunday in Prospect Park from April to October) Cosmopolitan streetfood in all possible ways. Such a friendly atmosphere!
That's all folks !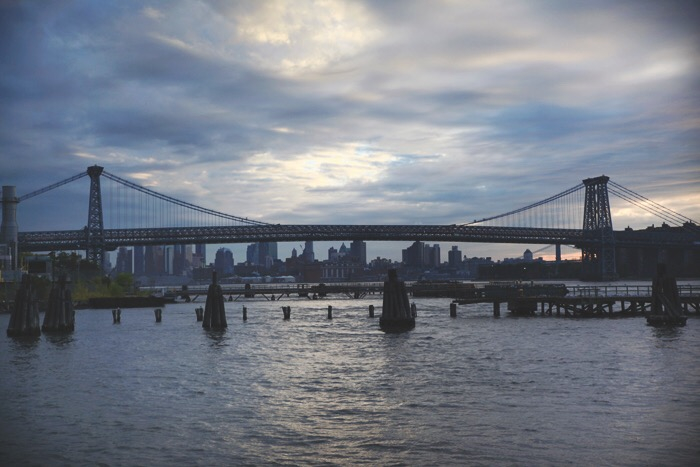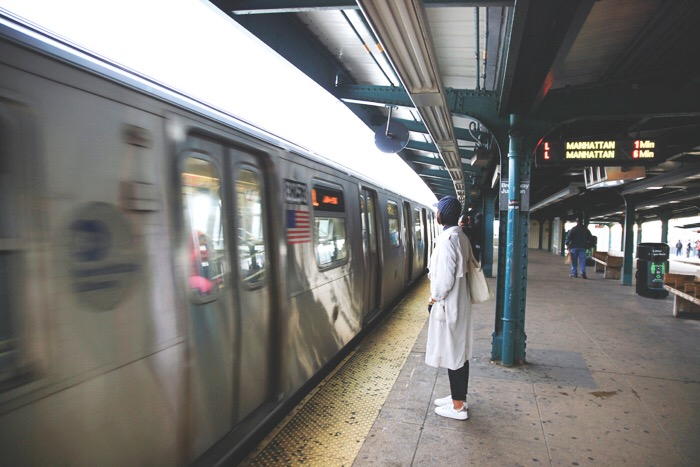 And here we are : this is the end! I hope you enjoyed this east-coast road trip as much as I did, in these well-known or lesser-known american cities and towns. On my part, I loved discovery historical cities (Savannah, Charleston, St Augustine), which give the US a whole new side. Lots of "emotions" while disovering Wilmington, Savannah, Walt Disney World or Washington DC with the fam…
I'll let you enjoy all of this road trip here if you want to travel some more, or plan your upcoming trips. I'm available to answer any questions you may have!
Bye Bye USA, I'll be back, and maybe sooner than you expect! (English translation by Marine)