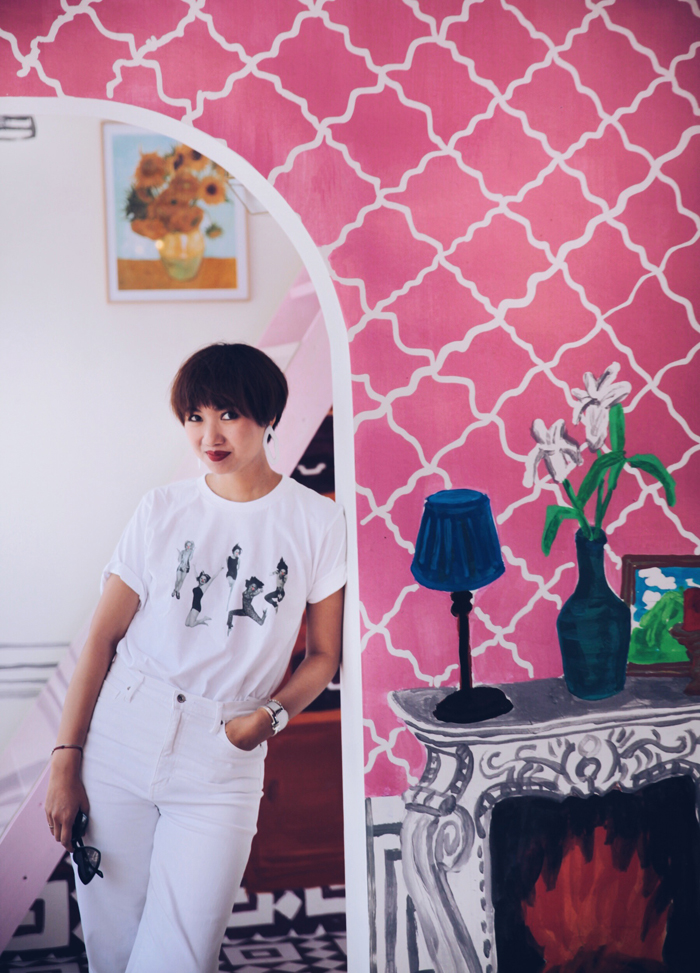 There are a lot of interesting exhibitions in Paris at the moment : Today, we headed to le Palais de Tokyo to visit their new exhibition, the title of which can be translated as follows "Childhood : Another banana day for the dream-fish".
What made me want to go? The childhood thematic for one, and this huge reconstruction of a doll house right at the entrance of the museum. I find the idea absolutely genius as a way to showcase a gateway to your childhood memories.
Back to childhood at le Palais de Tokyo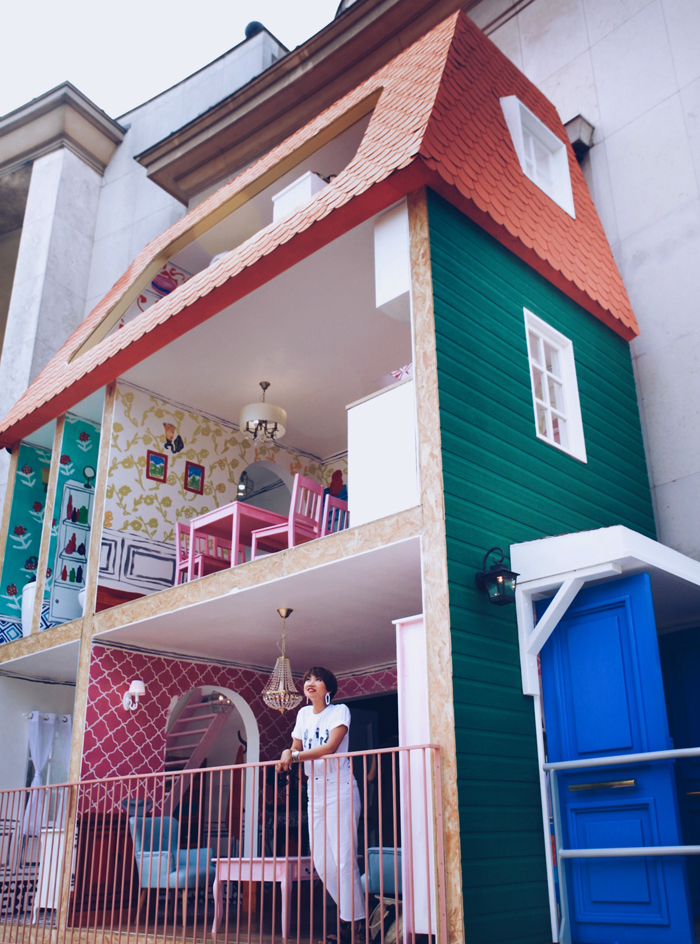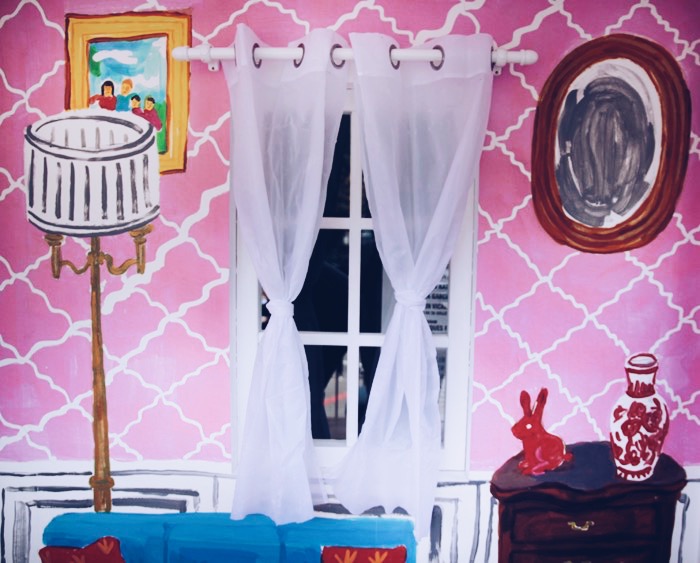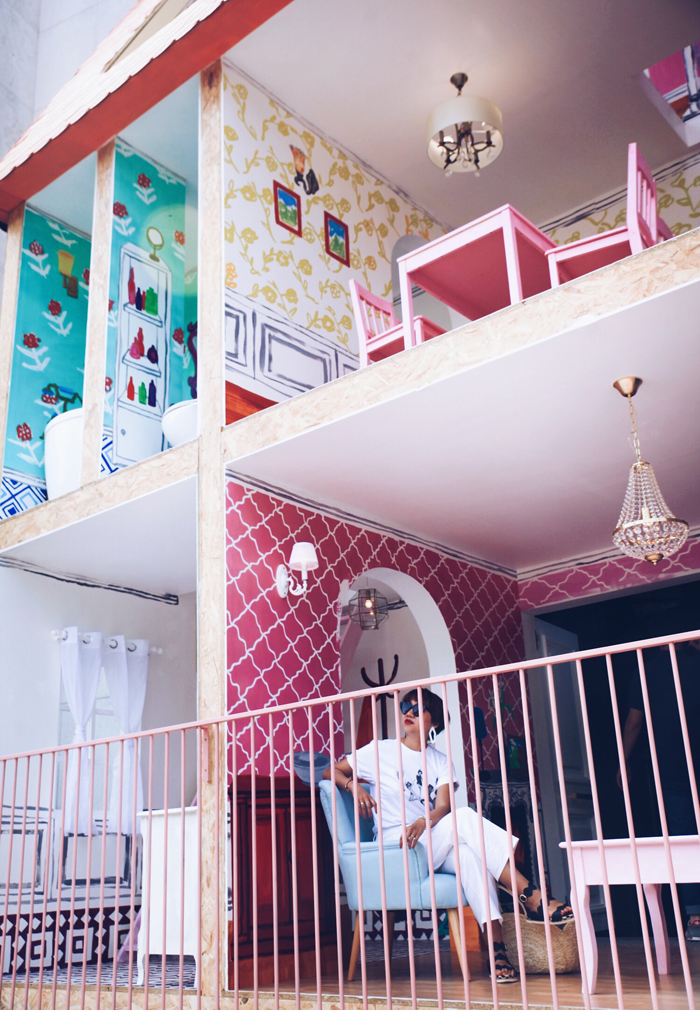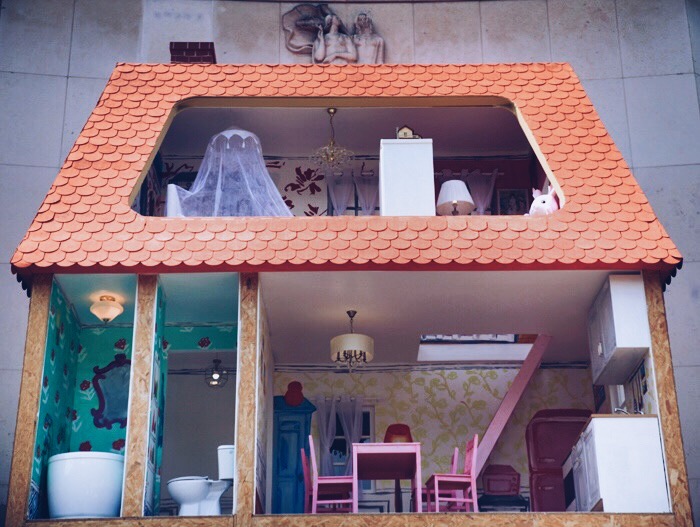 "A Doll's house" by Amabouz Taturo
The exhibition takes you through a number of themes, a number of which are rather light and childish, others a bit more melancolic and harrowing, but all of which are enchanting, surprising and though provoking.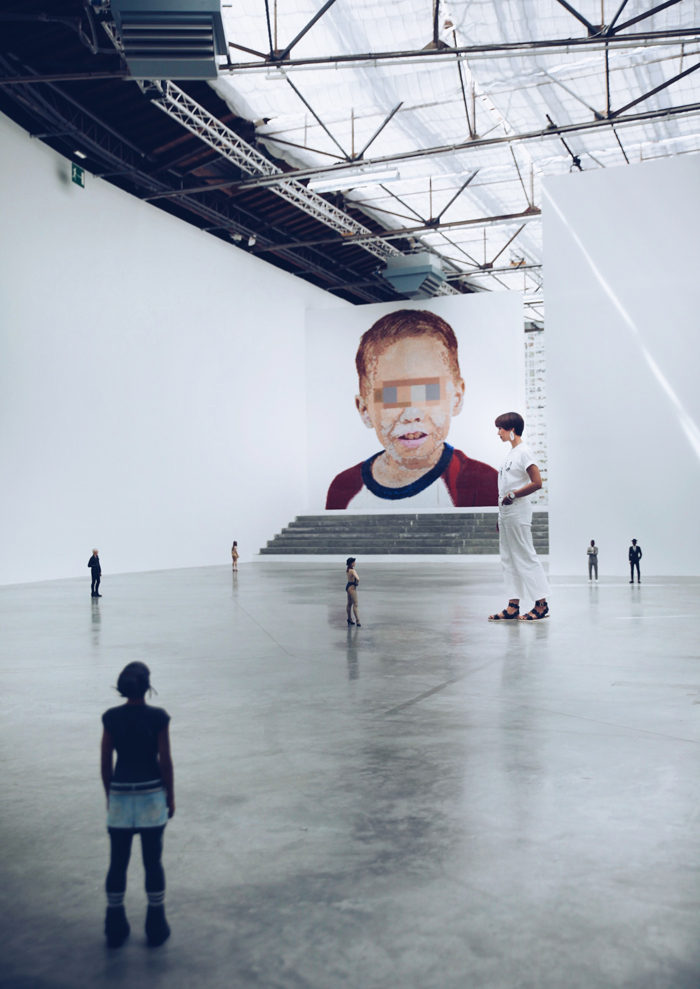 Sculptures by Tomaki Suzuki and "La porte de la désolation" by Clément Cogitore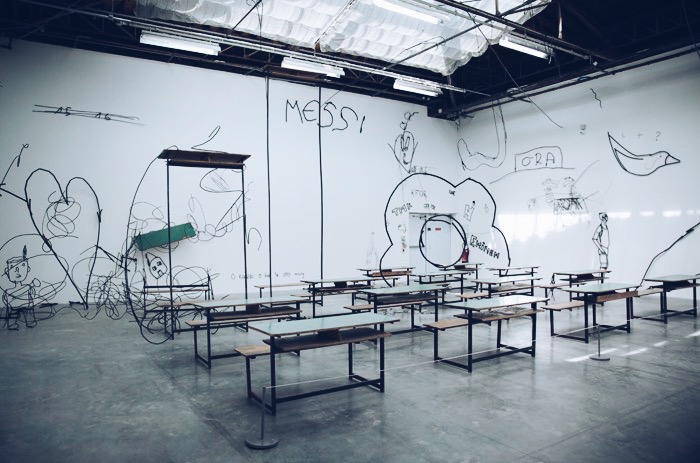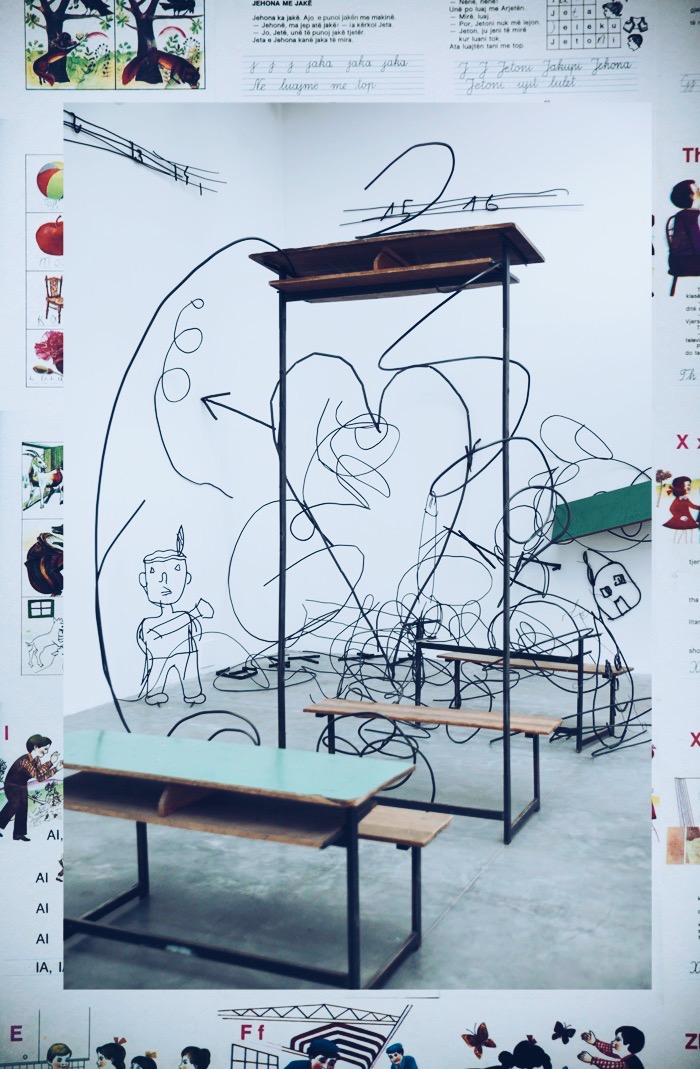 "Abetare" by Petrit Halijaj
Here are some of the works we saw : I especially admired the ones by Tomoaki Suzuki with his tiny characters and Ugo Rondinone's set up with melancolic and idle clowns (no pictures allowed for this last one).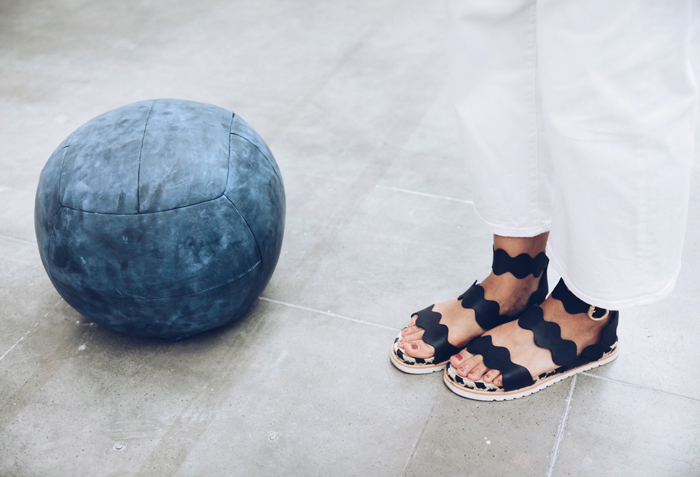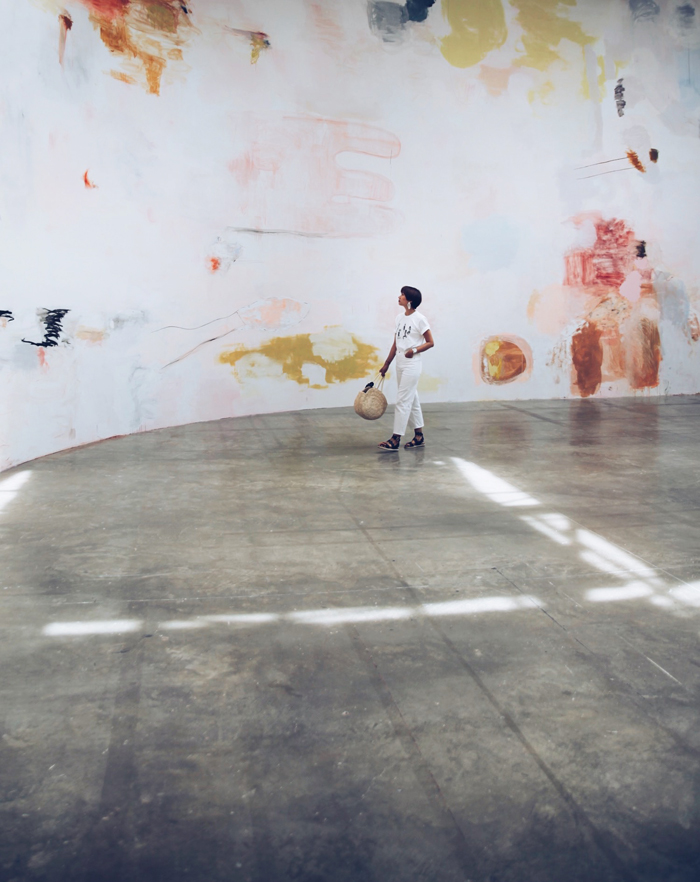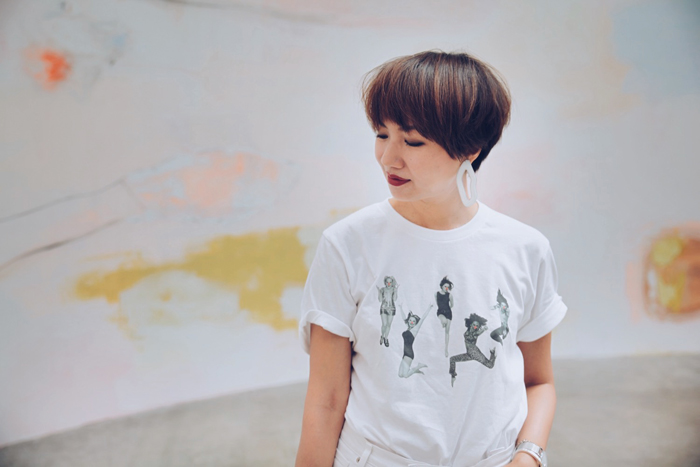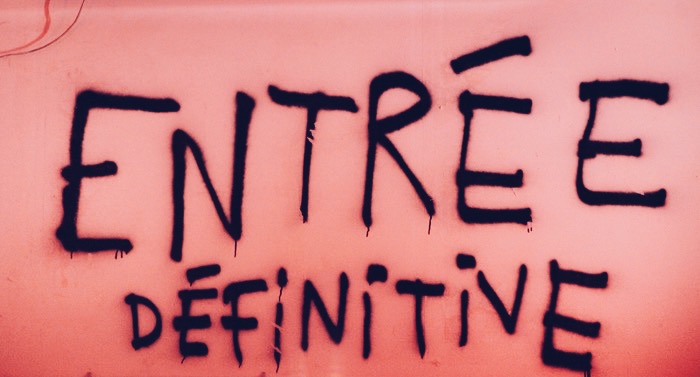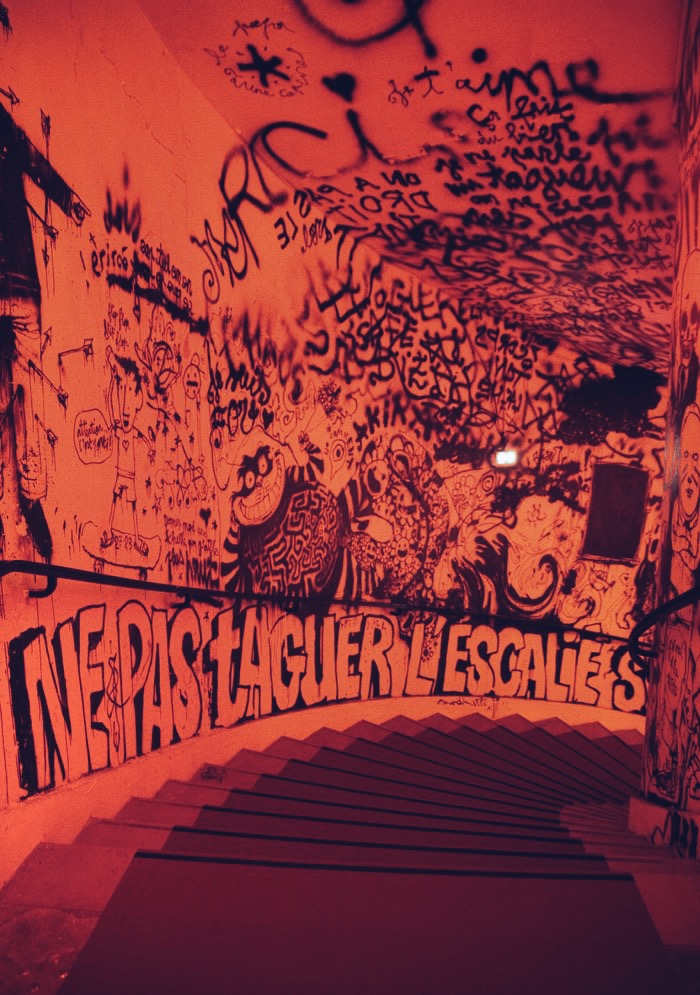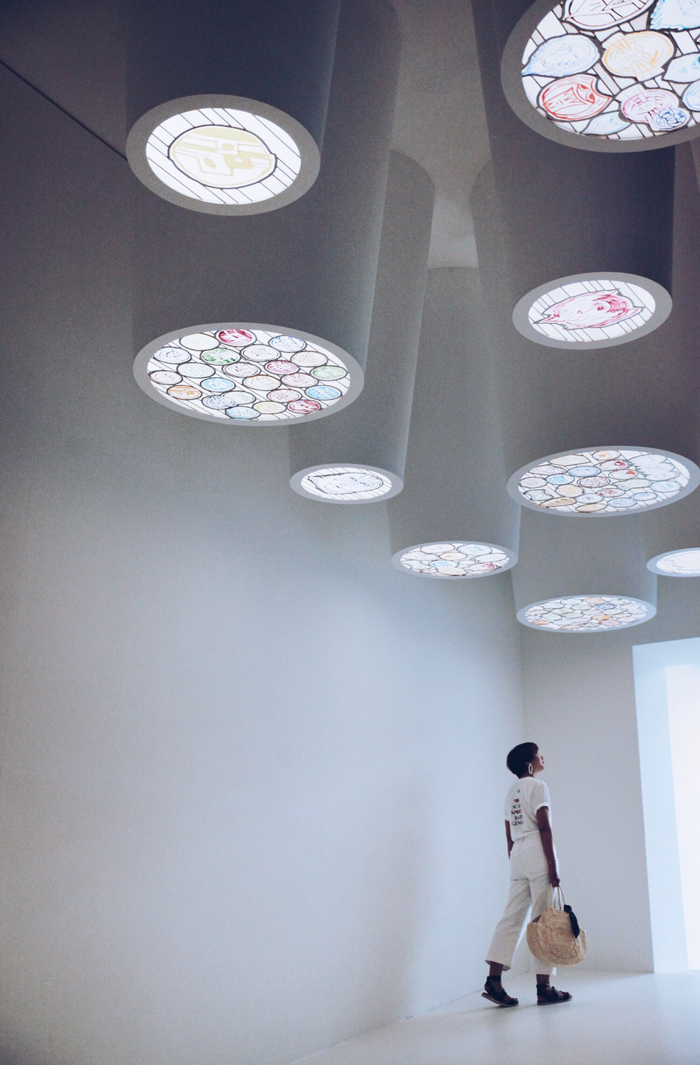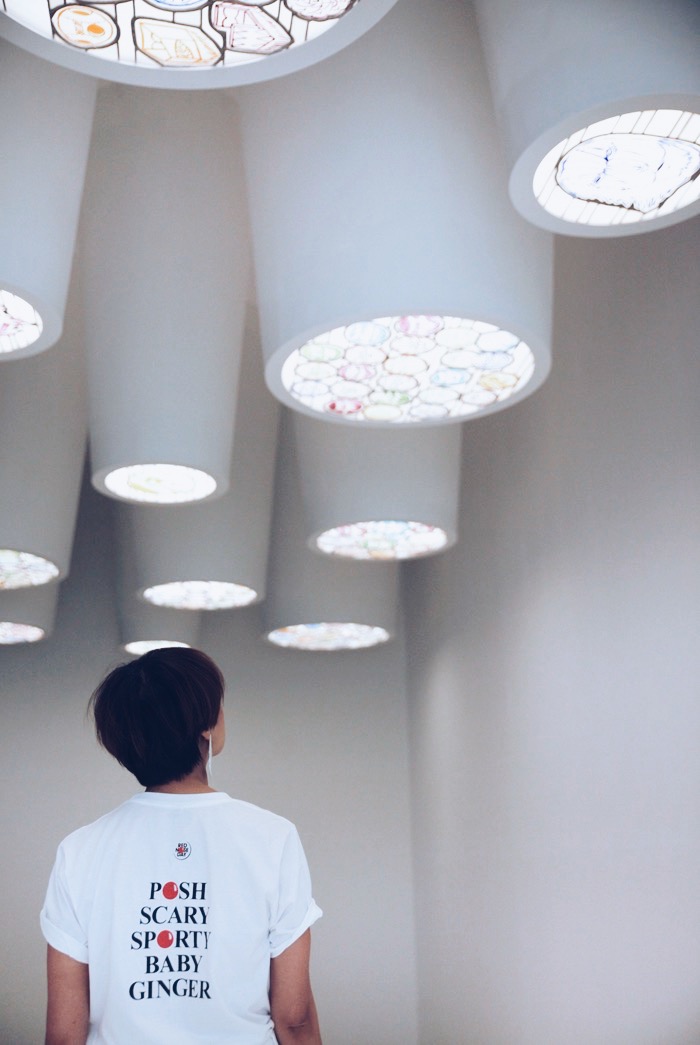 "Beasts and ourselves, of glasses" by Yuichi Yokoyama
Spice up their lives

Outfit-wise, a nod to childhood, with these heart-shaped sunnies that I longed for ever since I was a kid (finally got them!) and this tshirt I bought a month ago as a contribution to the "Red Nose Day" caritative action, that helps children in need.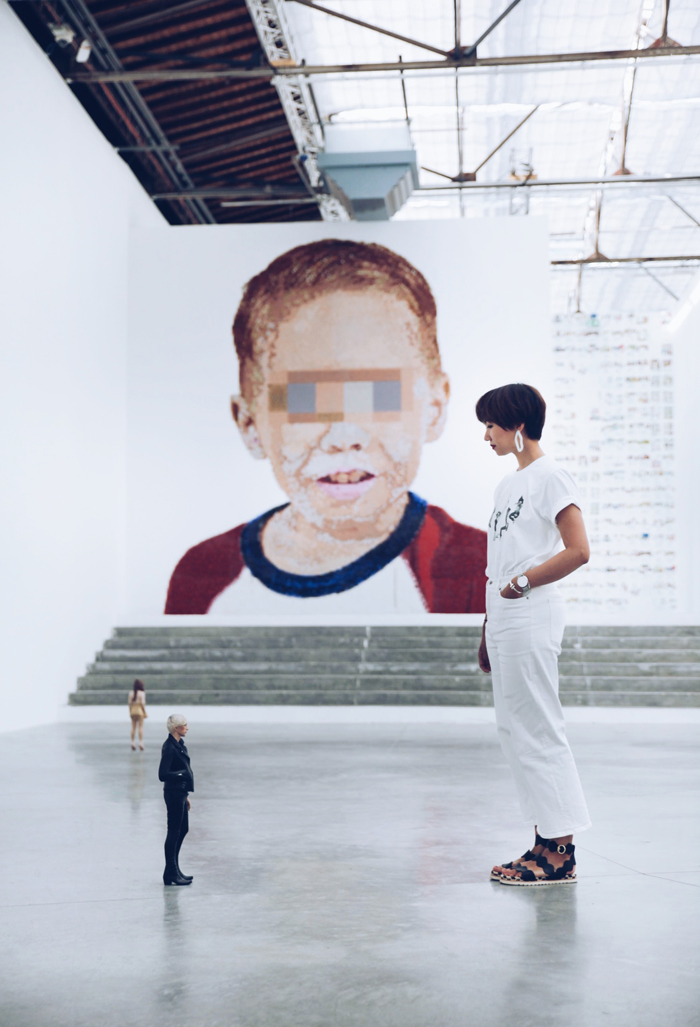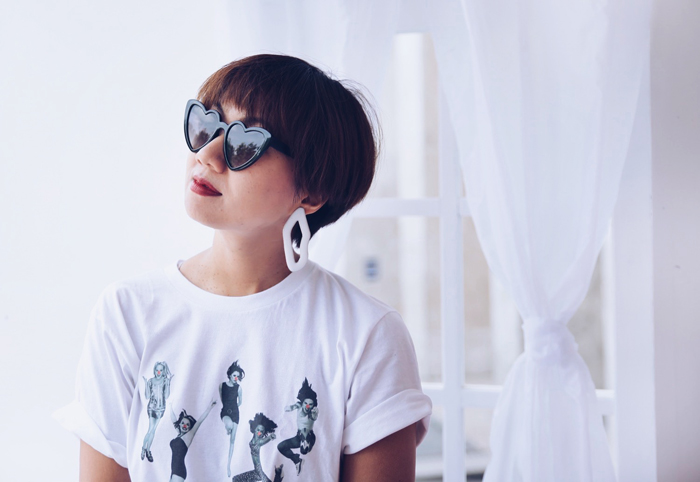 Designed by Victoria Beckham, one of my favorite Spice Girls (I was team Baby and Posh!), it combines the useful and the pleasant, by harboring your love for your childhood band (well, teen for my part!). Have a nice week everyone! (English translation by Marine)
---
My Outfit
Tee-shirt "Red nose day" Spice girls Omaze
Jean Uniqlo (already seen here and here)
Sandals Kanna (already seen here)
Basket La Redoute (already seen here)
Sunnies Mango
Eyebrow crayon Brow Drama Pomade « Châtain » Maybelline NY
Mascara « Volume effet faux cil Waterproof » YSL
Lipstick Authentique 302 Mademoiselle Rouge Baiser