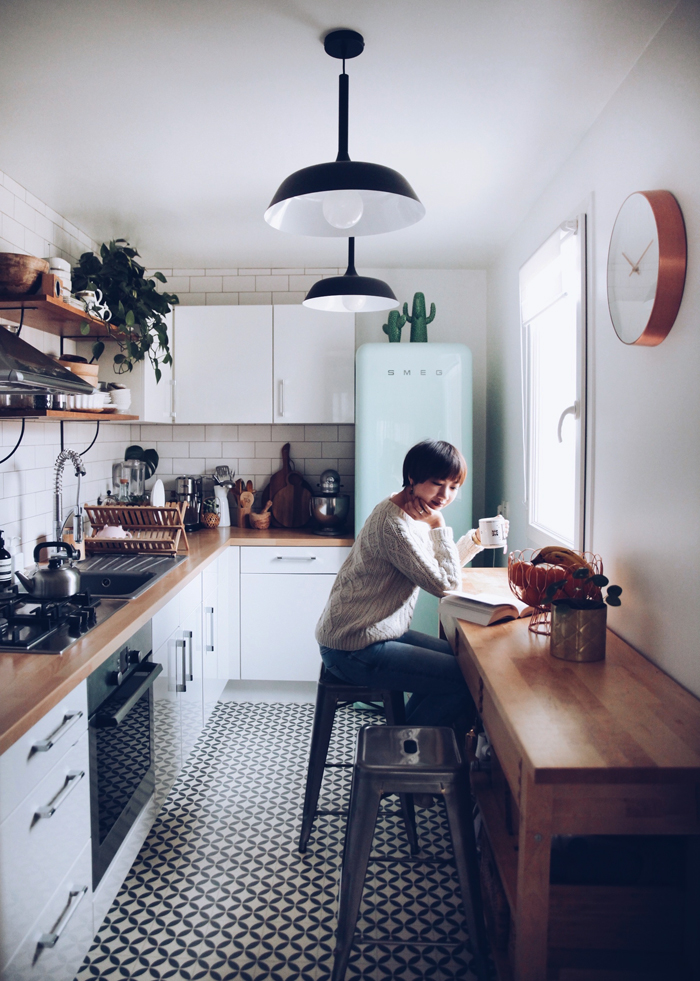 Let's go for a new episode of « Five senses » to discover what shook my 5 senses lately !
Taste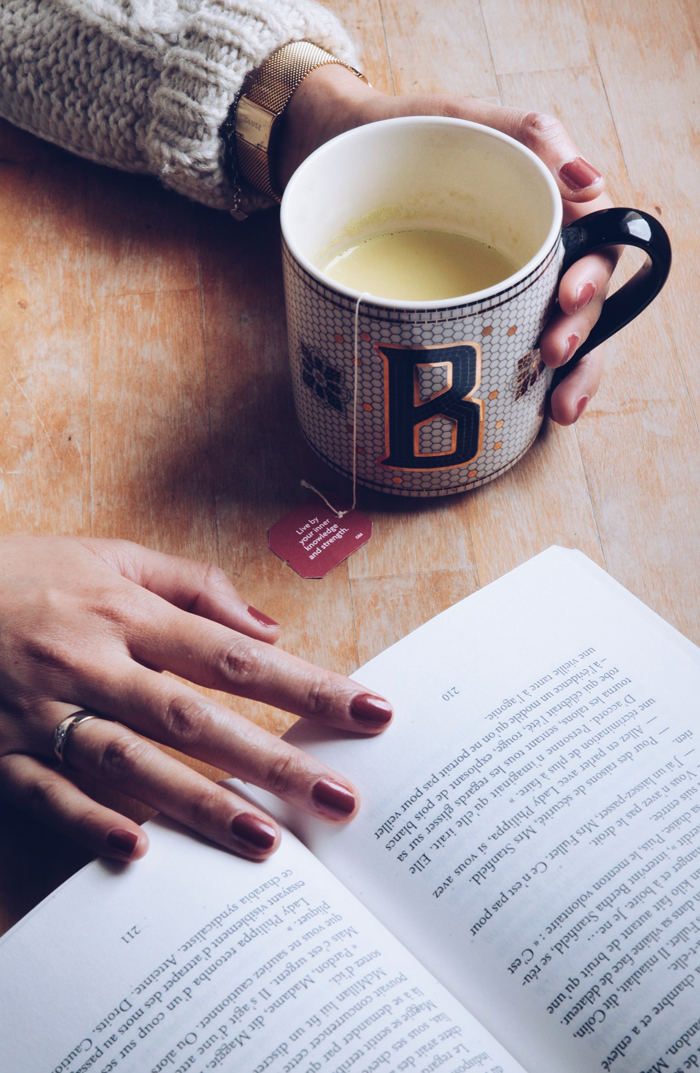 Mug Anthropologie (gifted by my "Babe" Candice)
Curcuma Chaï by Yogi Tea

I gave you the Golden milk recipe in a previous episode : this ayurvedic drink full of nutritional qualities. I prepare it once in a while but not as much as I would, even though it's pretty easy to prepare (worried about the unwanted curcuma stain on my clothes maybe!)
So here is why I was really delighted to discover a Curcuma Chaï tea from Yogi Tea. After checking the ingredients, I found out it was quite similar to the ones needed for a Golden milk (curcuma, ginger, cinnamon, cardamom…).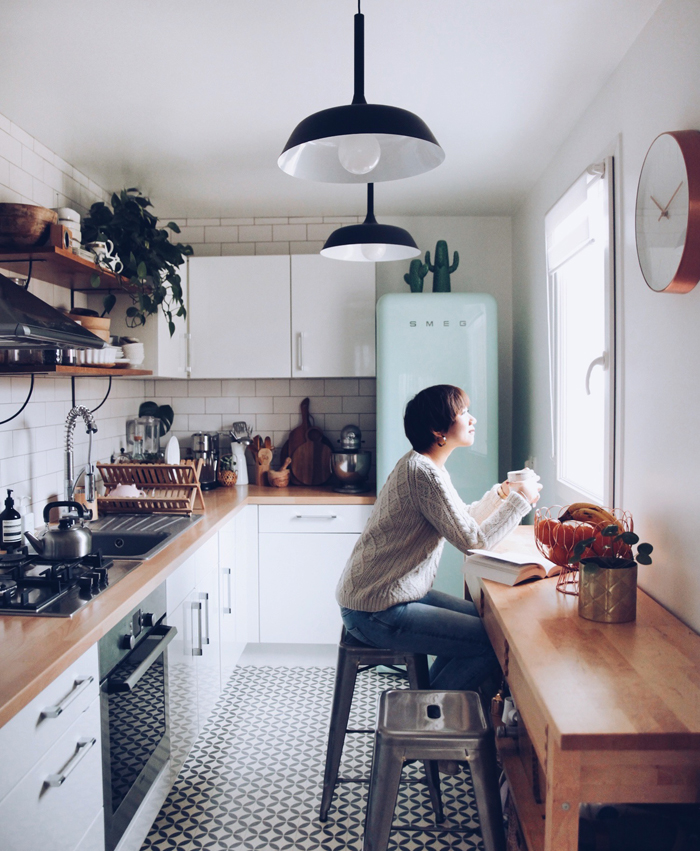 Ceiling lights La Redoute intérieurs
Wooden table Ikea
We can choose to drink it as herbal tea with boiled water but also to infuse it in simmering milk for a few minutes to get this Holy Golden milk. And the result is pretty much the same as the one I get when prepared myself! Convenient and good, it's a good idea for the lazy days… approved!
Smell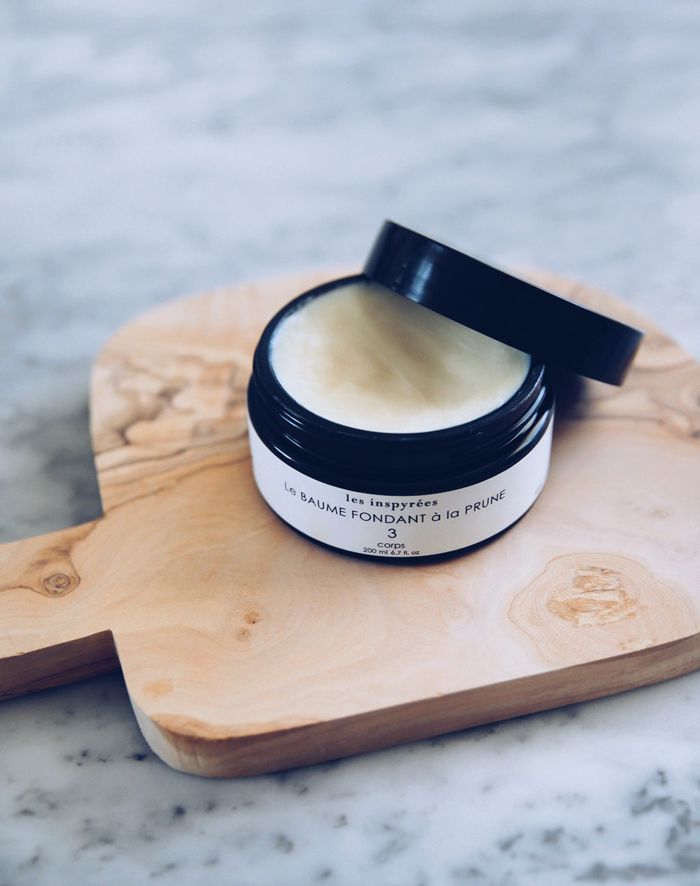 Plum melting balm Les Inspyrées
Olive wood board AM.PM
As I told you earlier, I've been trying to be more careful with the cosmetic I choose even though my skin isn't very receptive to virtuous products.
I still have the same cleaning routine with the products Les Inspyrées but for the face skincare I keep using a mix between traditional cosmetics as my skin can't balanced itself with natural oils: I still have the issue with a mixed dehydrated skin and glowy areas…
But as I am a pretty rare case, my friend Mathieu from Les Inspyrées promised me to find with Nicolas, his associate, the ingredients that would fit me as their products seem to be fine for most of their users. Fingers crossed!
Anyway, for the body I was able to fight the dryness with this balm that was given by Les Inspyrées. Actually Mathieu made himself this body balm in his workshop in the Pyrenees: the production circuit to my bathroom couldn't be more direct and transparent!
The texture of the balm is different from a cream but the nourishing action is durable and the light smell of plum is very nice. I will keep you updated about the various tests anyways.
Sight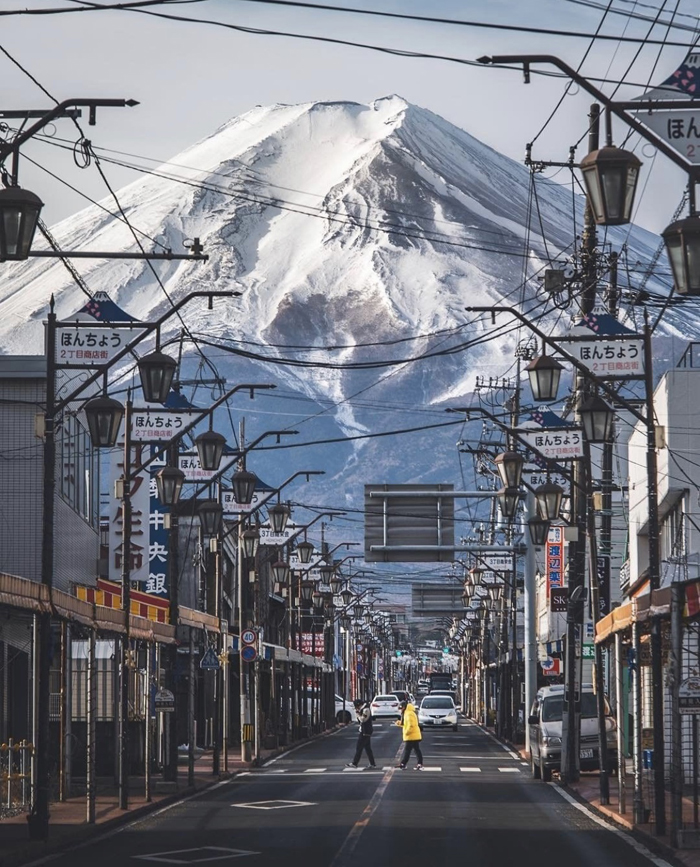 Mont Fuji by @_h1roya
Even though it's regularly criticised, Instagram remains for me an interface to find inspiration and to dream. Especially to discover destinations to travel as I was not aware of. I've been following for a while the account @travelandleisure that gathers instagram pictures from users all around the world.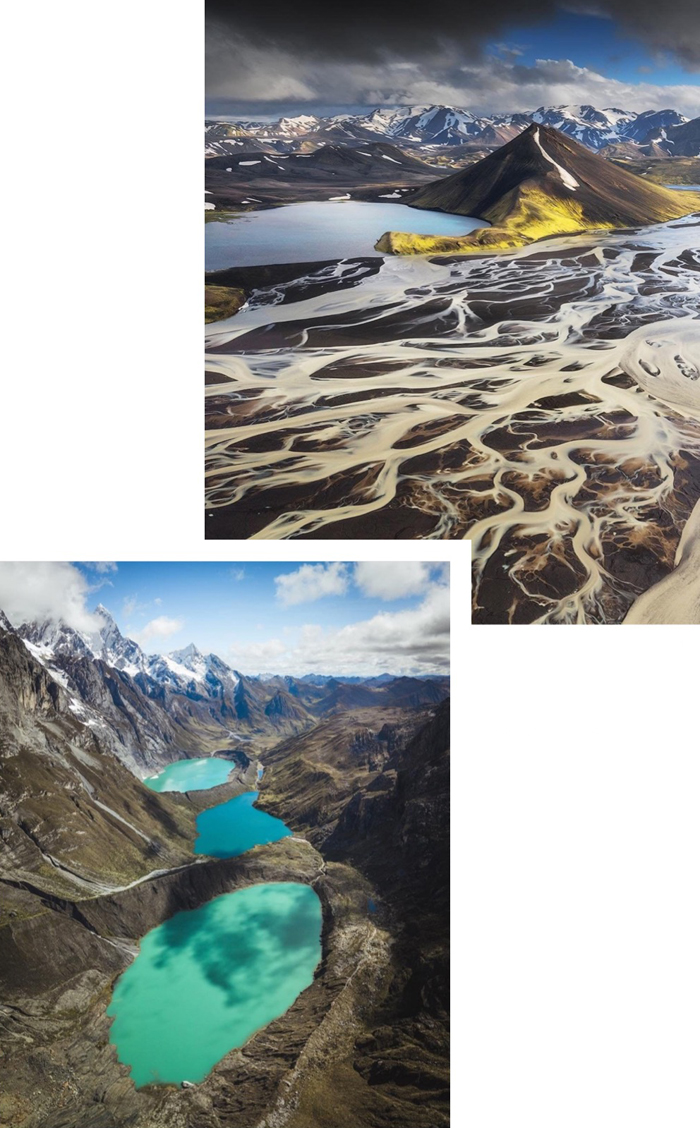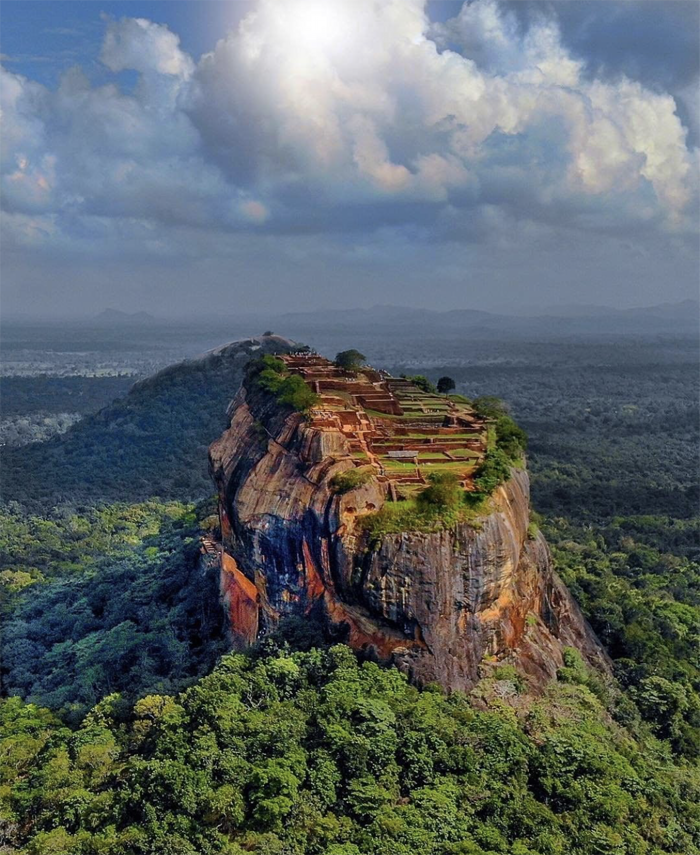 Peru, Iceland and Sri Lanka by @iuriebelegurschi, @thismattexists and @cbezerraphotos
Here are a few examples. Well, obviously, Photoshop is not very far but I'm still amazed in front of such a beauty, touristic diversity and I dream to be able to visit these places to see if they are as beautiful as the pictures.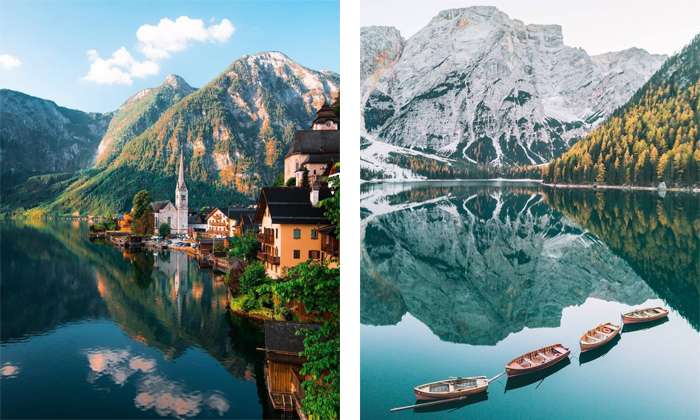 Austria et and the Dolomites, Italy by @mblockk and @wonguy974
Hearing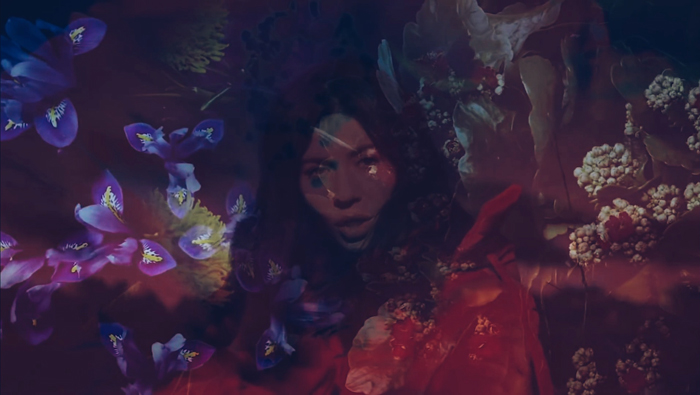 News about Marina and the diamonds… well, just Marina because she left her diamonds on the way to release her new album "Love + Fear" in April.
I am so excited to discover all the songs of this new album as I've loved what she's done in the past few years (she even inspired me here).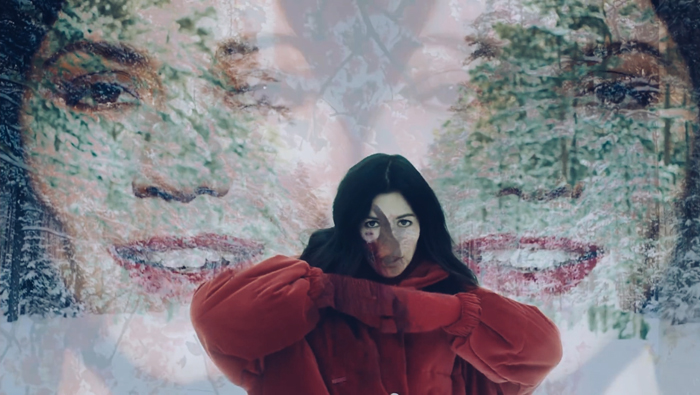 Pictures from the "Handmade heaven" videoclip by Marina
The two songs ("Superstar" and "Handmade heaven") she's unveiled so far are still in the airy and melodious style that we know, for my pleasure. My preference would go to « Handmade heaven », which I found pure, dreamlike and melancholic at the same time. A beauty for me. The video clip shot in the snowy nature isn't really in phase with the season but I can totally picture myself listening this piece of gold during my winter trip to Hokkaido.
Fingers crossed she will be coming to France for a concert… without hoping too much, as I feel like the French popularity remains confidential unfortunately.
Touch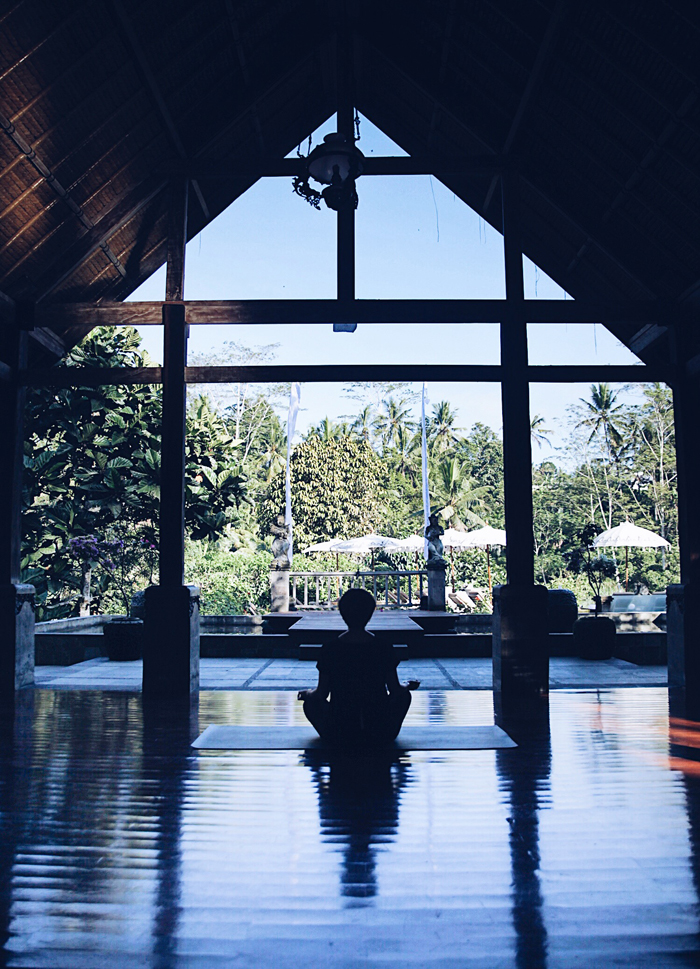 This year 2019 has started under the sign of yoga! Indeed, since January, every morning (almost), I've been doing about 20 minutes of yoga following the class of Adriene, a young girl from Texas on Youtube.
I started by the "Dedicate 30-day yoga journey" in January and then I got addicted to this morning routine. I am not an expert but I think my body likes every minute of stretching and sun salutation.
So I've been following the session she prepares every month (I did February and March in a very religious way). The session are in English but it's easy to understand if you want to try, it won't be difficult to follow the classes.
As for now, I've been doing the Yogi beginner exercises with a fitness mat but I've been considering to buy a nice, sober and convenient yogi mat: any advices, maybe? (English translation by Quiterie)
(Some links may be affiliate links)