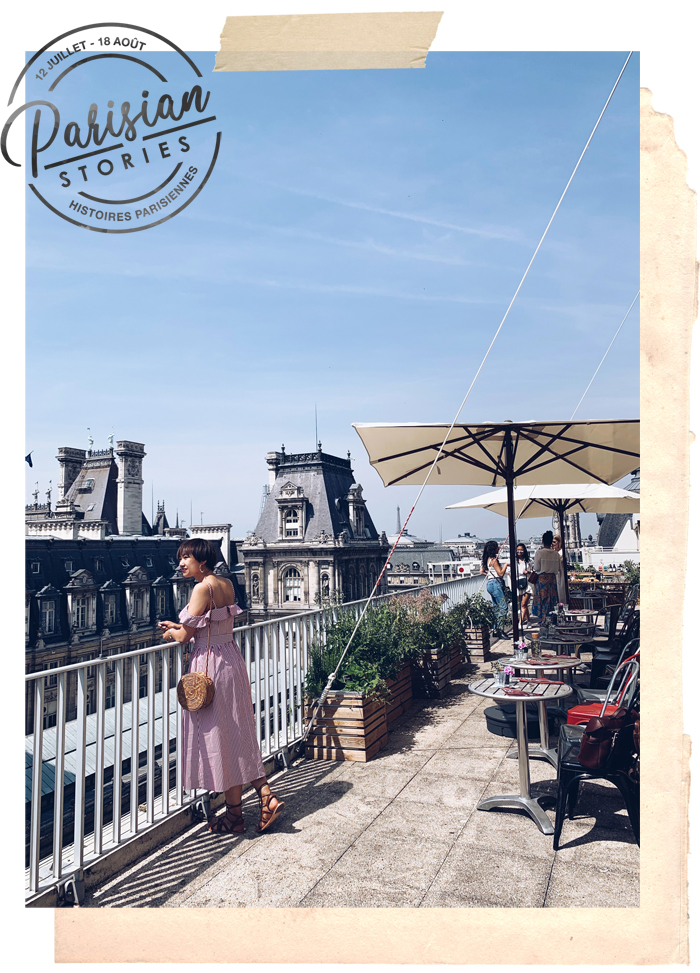 To stay in Paris during the summer season has never really been a problem for me as (I know I've been telling the same every year) I appreciate the city slowing down and this « summer » atmosphere. So what a pleasure to discover that the BHV MARAIS is currently celebrating the Parisian way of life.
As food ambassador, I attended the new « So Frenchy » activity created by the BHV MARAIS. Here are my discoveries: Report of Inspector TKBB!
Made in France shopping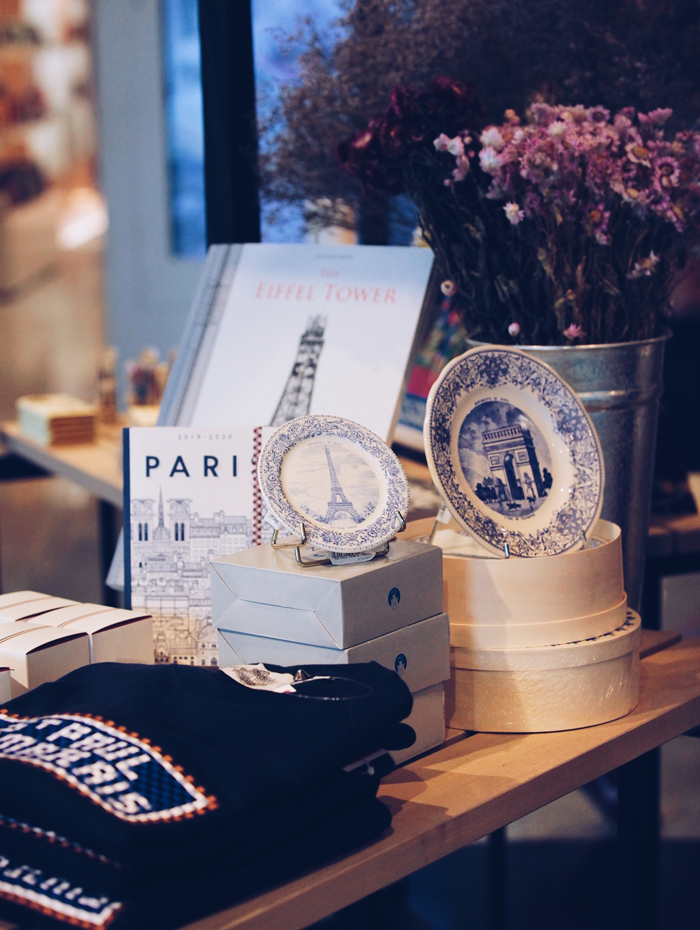 Each floor of the BHV MARAIS, displays nice small cute black and white corners a bit everywhere, highlighting a selection of original gift ideas and souvenirs from Paris with a touch of humor we like!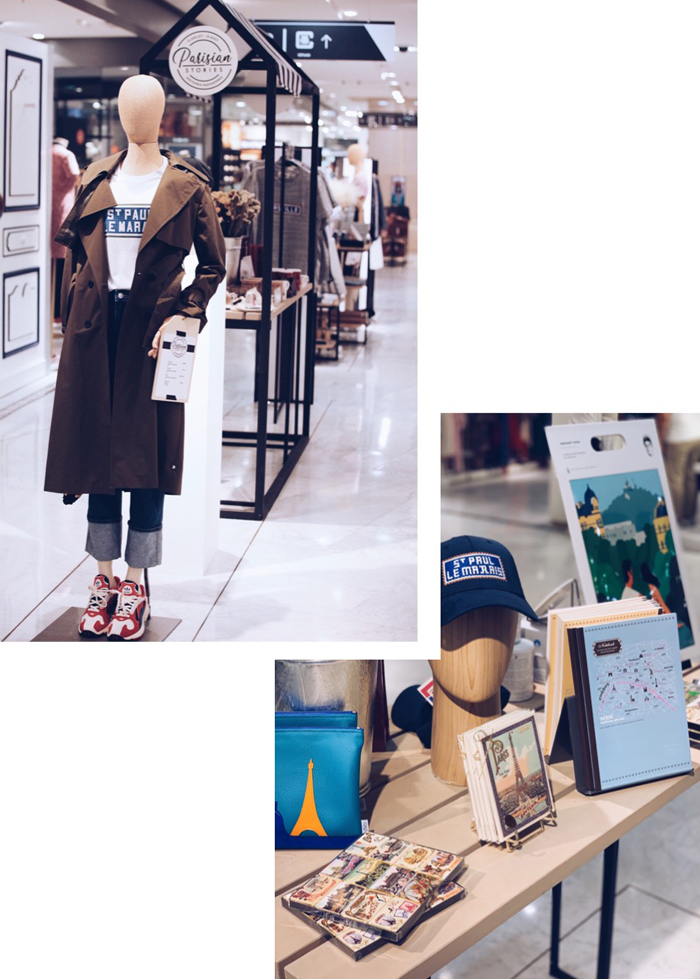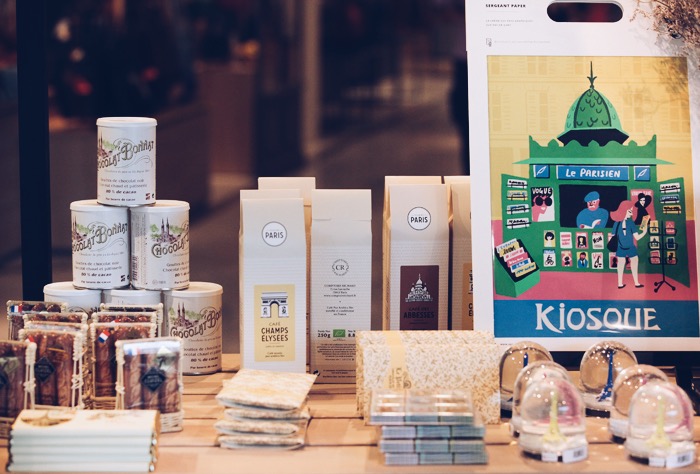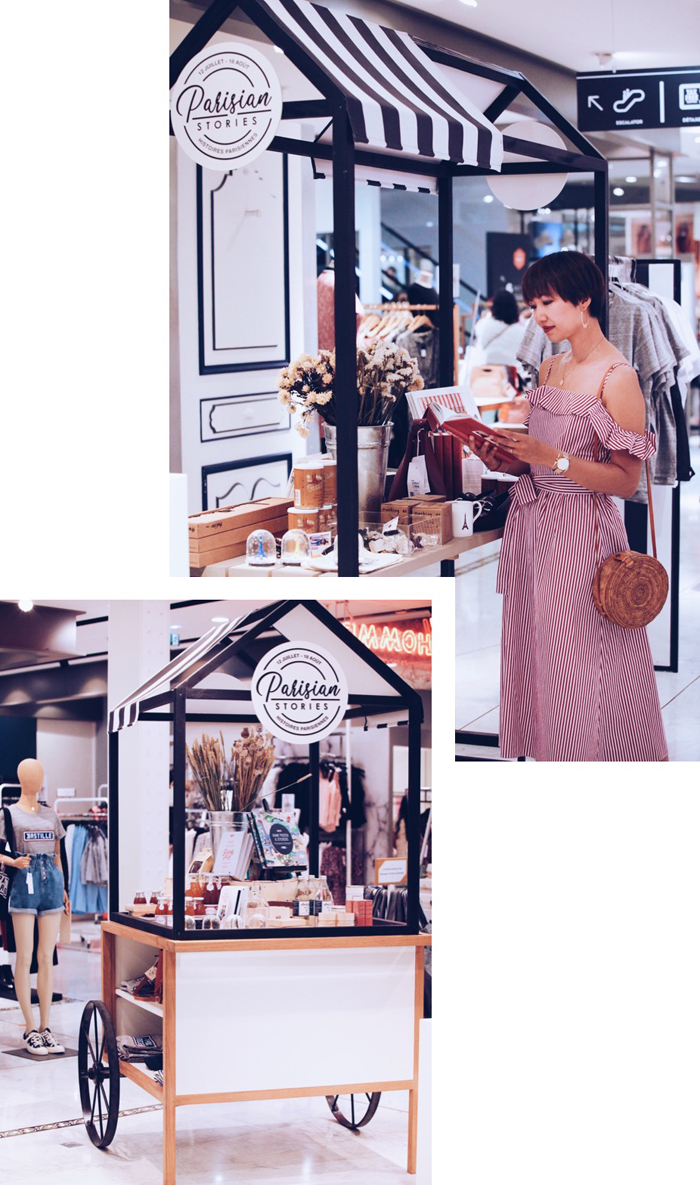 Enhanced by bouquets of dried flowers, these booths showcase delicacies, small design items and books: tableware from Gien, chocolates with baguette shapes, funny « hangover » or « grandma in the nettle » candles from the brand HUTTE, posters, « Le bijou parisien » teeshirts embroidered with your favorite metro station…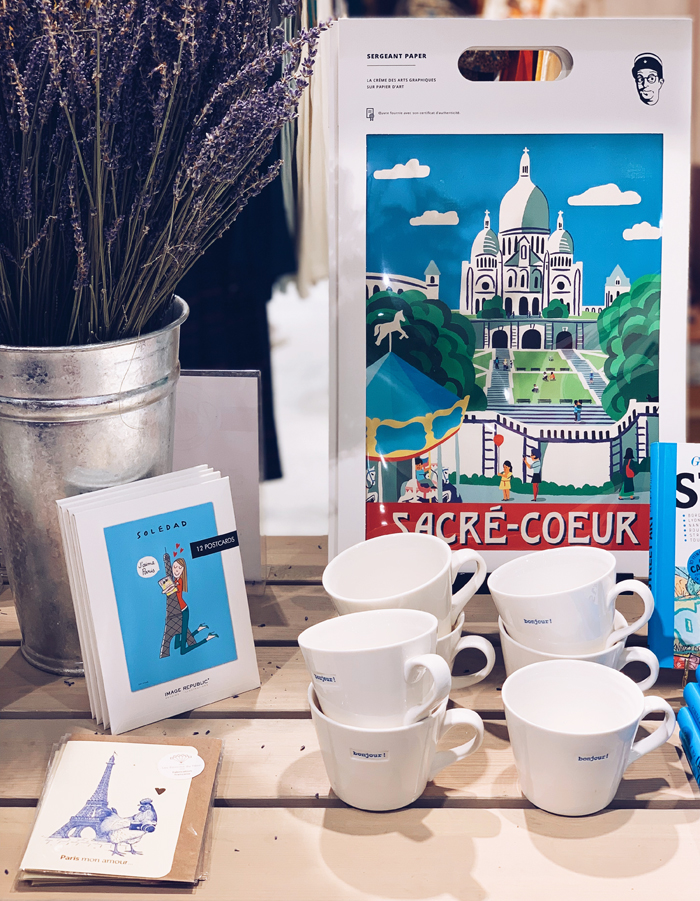 There is something for every taste here! I will show you at the end of this articles what I got tempted by!
La Maison Plisson pop-up corner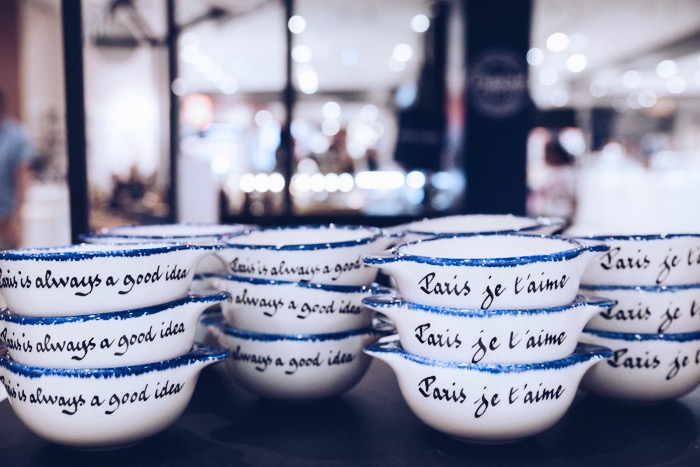 At the ground floor of the department store, we can find a pop-up space dedicated to the famous delicatessen shop La Maison Plisson called « Le Petit Plisson ». We can sit down for a coffee and croissants (only croissant for me, I don't drink coffee!).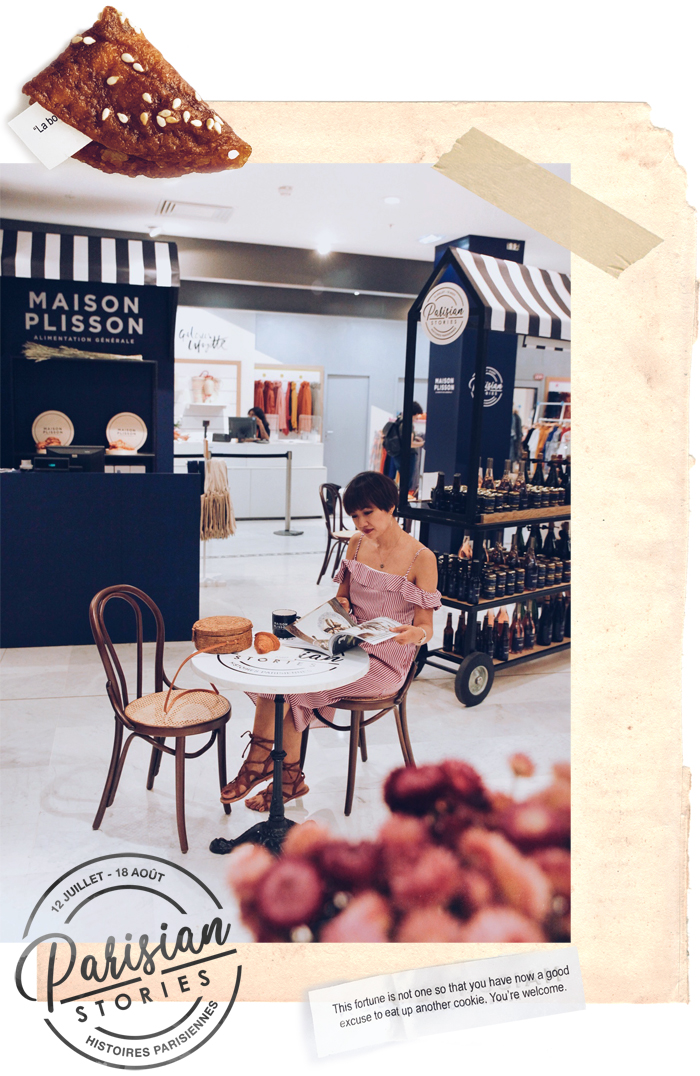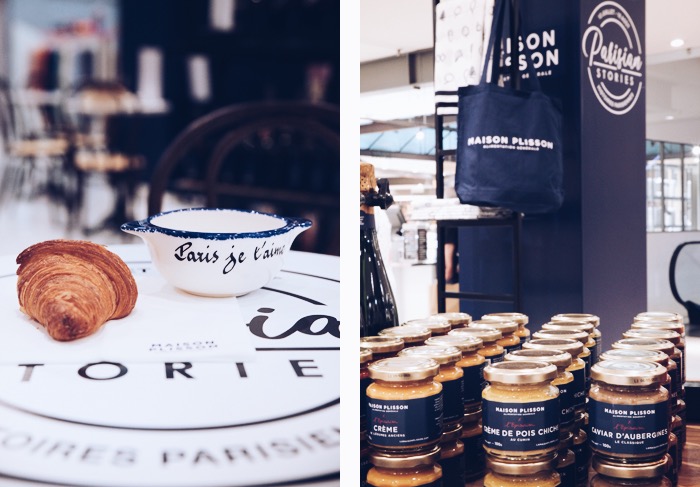 This improvised Parisian coffee changed to a delicatessen and souvenir shop since where we can find products from La Maison Plisson, collector bowls from Brittany as well as shopping bags and aprons designed by Jean Jullien.
The "Sous les fraises" products from the Parisian rooftops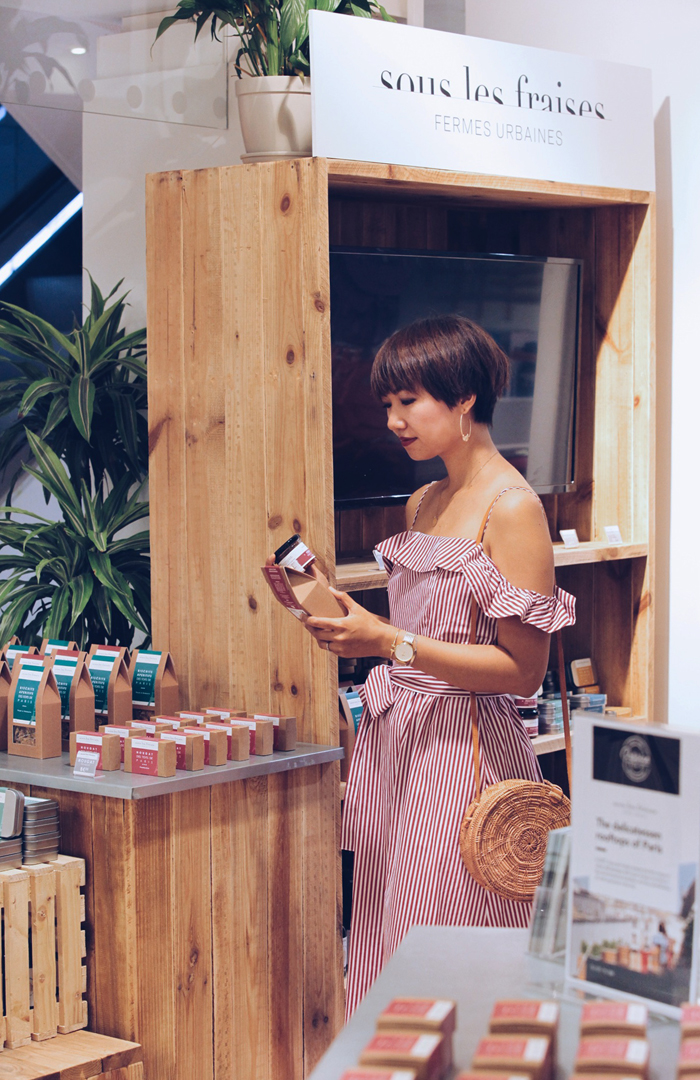 f you followed my Instagram stories last year, you may have seen me on the BHV MARAIS rooftop to discover the vertical vegetable garden up there.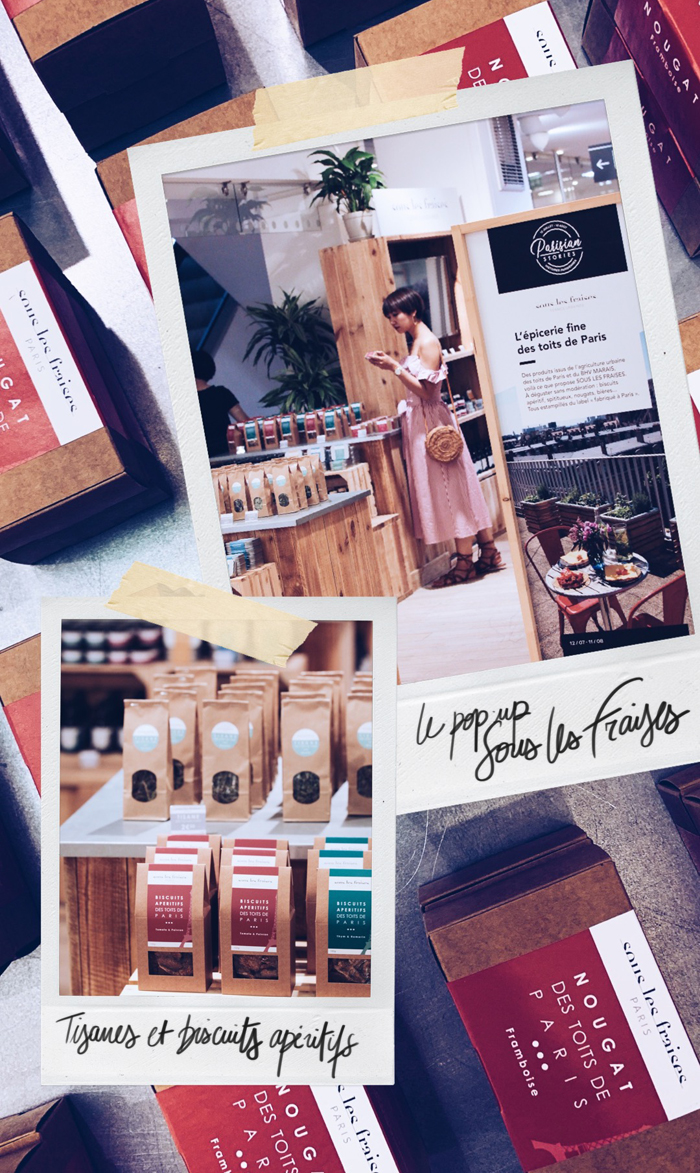 Indeed these urban farming were created by « Sous les fraises », which commits to vegetate the city and to promote urban farming: therefore, we can find at the 2nd floor of the BHV MARAIS, a « Sous les fraises » booth gathering all the products made of the plants harvested on the rooftops of Paris: herbal teas, honey candies (yes they also have beehives!), plant based drinks…
Brunch on "la Terrasse du Bazar"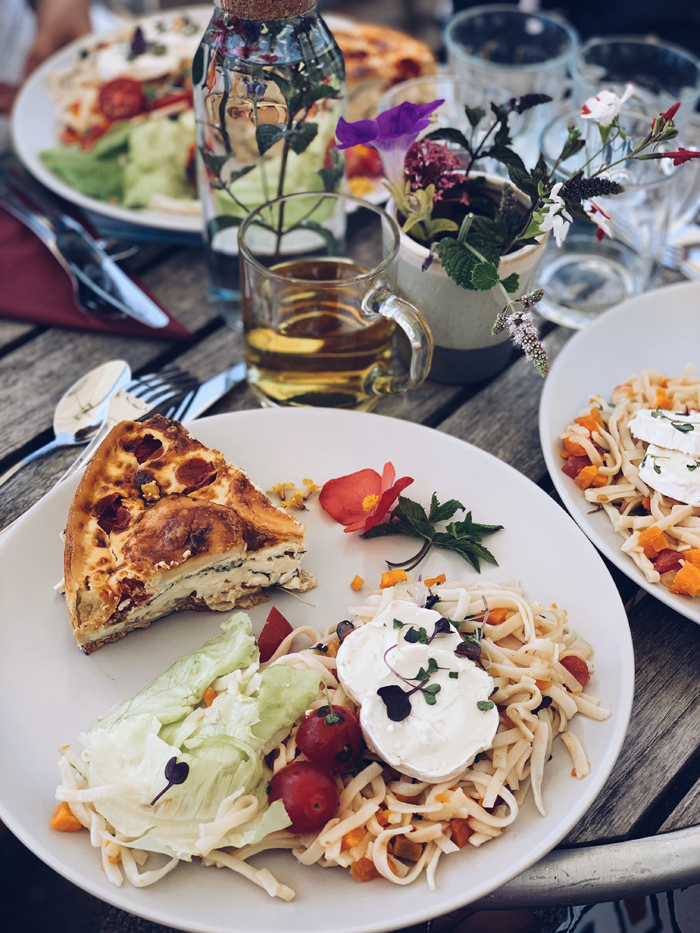 I also had the chance to try the brunch served on the 6th floor of the BHV MARAIS: indeed a new spot just opened at this level "La terrasse du Bazar" !
I am quite used to go to Le Perchoir (7th floor) so it allows me to change my habits and to discover another nice place to be (and eat!).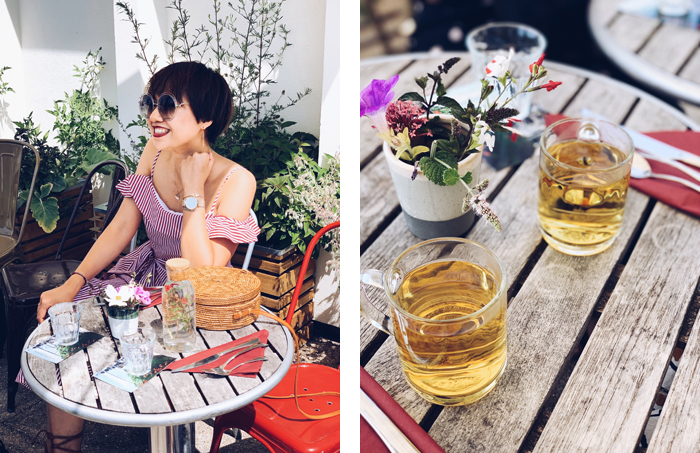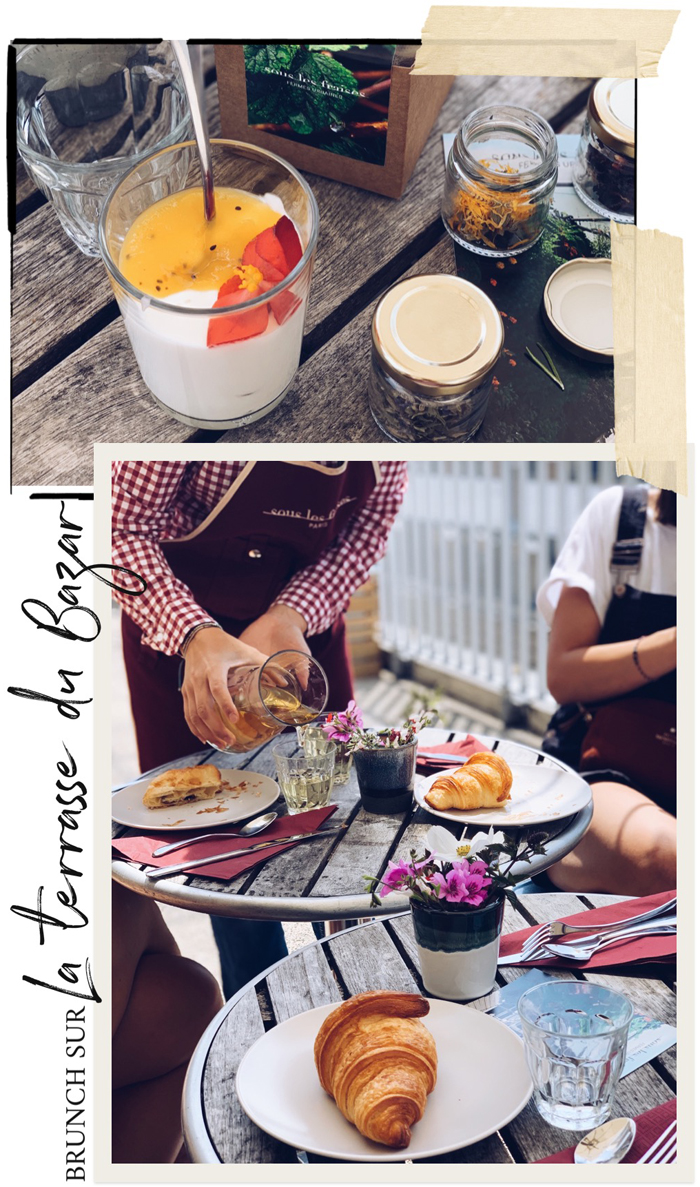 Breakfasts and brunches will be served during the summer season (on reservation) so if you are looking for a new yummy and high place, you can add up this one on your list!
My selection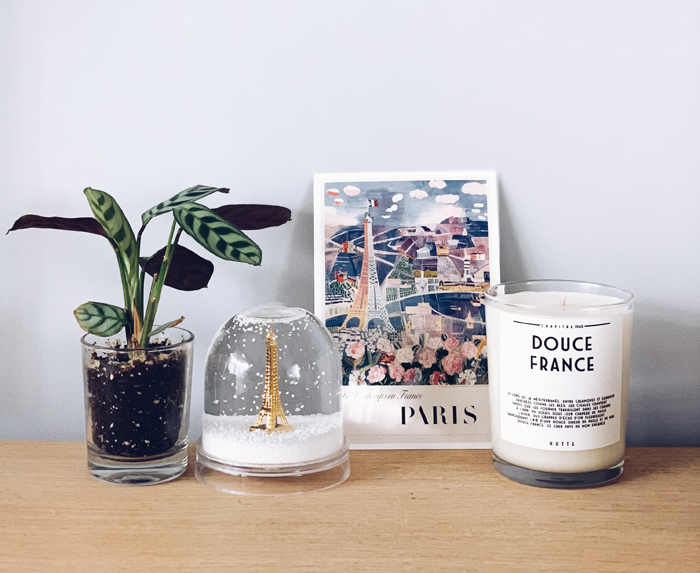 Vintage postcard and Hutte "Douce France" candle

So here are all the things I brought back from my time spent at the BHV MARAIS: I fell for the « Douce France » candle from the French brand Hutte (I also hesitated with the one with the quote about grandma but sorry Grandma, I preferred the bucolic smell of « Douce France»!)
I liked the nod from these made in France fortune cookies: I will be able to surprise my guests in style in the future!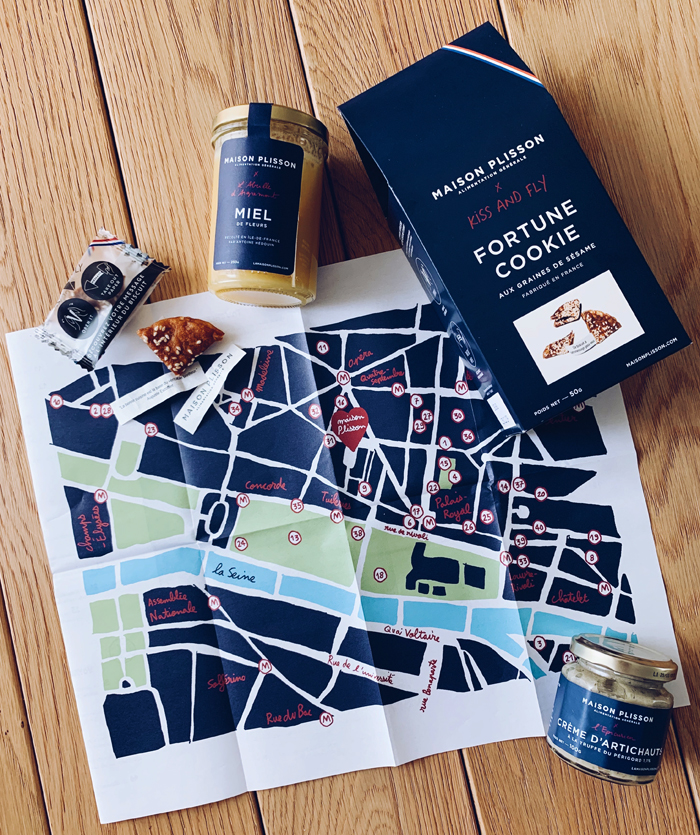 Fortune cookies, honey and truffle artichoke cream Maison Plisson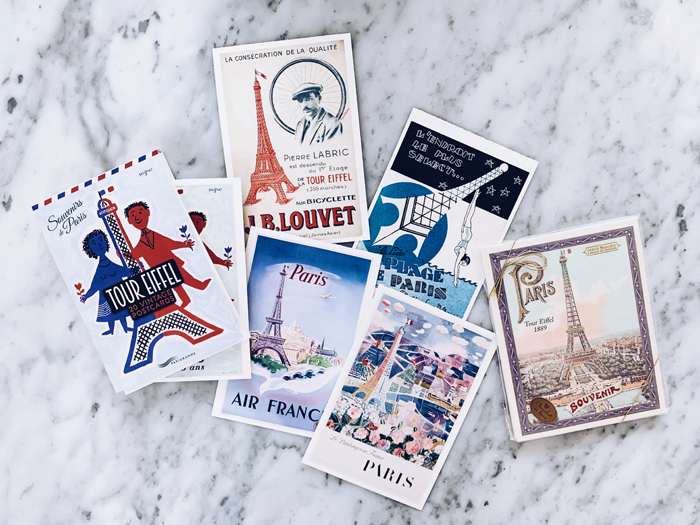 Vintage postcards and chocolate (on the right)
I also chose this book with good Vegan addresses in Paris "Le guide du paris Vegan": I am not vegan but I've tried to decrease the amount of meat I eat and I've been trying to find some yummy alternatives. This book listing all the best vegan restaurants/pastry shops in Paris will allow me to try out new tastes! I won't hesitate to share here my beautiful discoveries!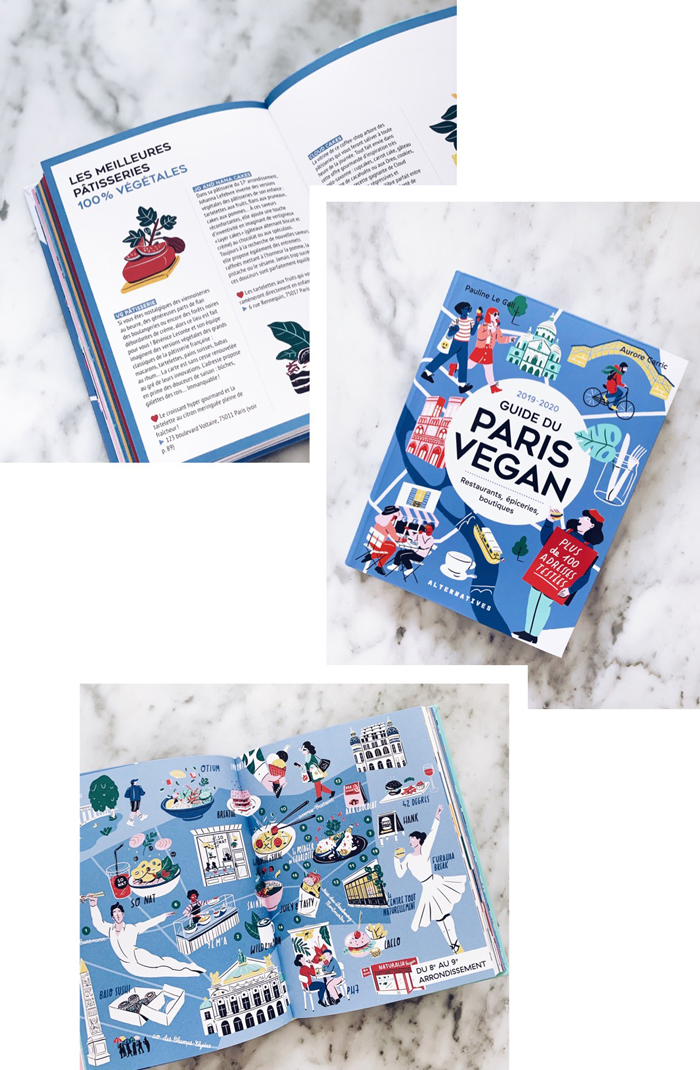 Guide du Paris Vegan by Pauline Le Gall and Aurore Carric, Editions Alternatives
I also like when sweets are packaged in nice boxes we can then reuse: example with these marshmallows in a nice candy box !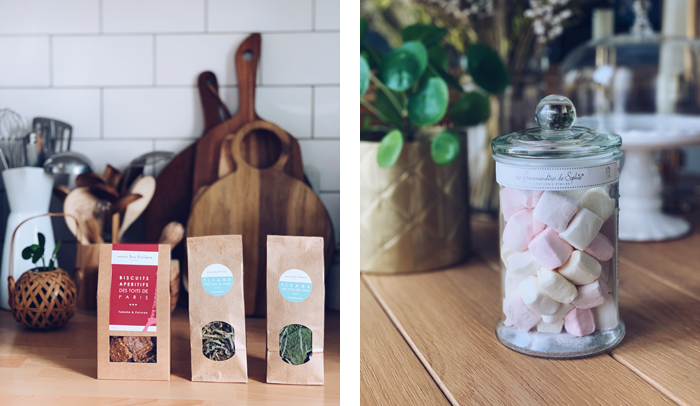 Bicuits and herbal tea Sous les fraises, marshmallows Les gourmandises de Sophie
Anyways, very nice surprise with these « Parisian stories » made in the BHV MARAIS, coming up after the Portuguese atmosphere that was available a few months back. What a pleasure to be a tourist in our own town and to be able to get surprised by what we find: Paris is always a good idea? It seems like yes ! (English translation by Quiterie)

This is a promoted post and was made in collaboration with BHV Marais