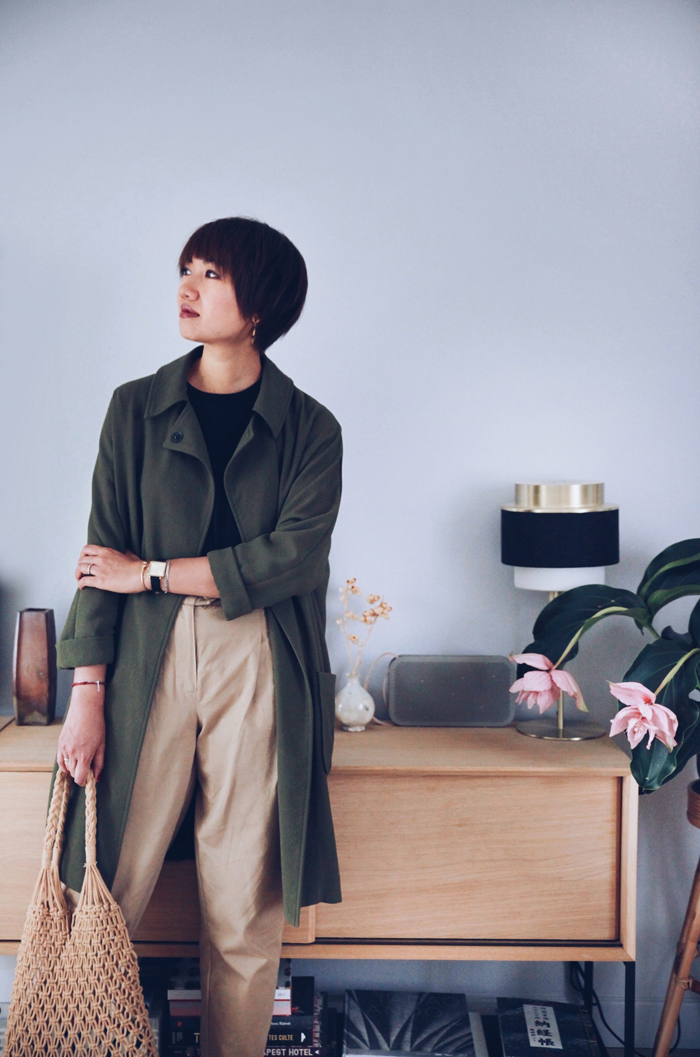 A post about an outfit, it's been a while! You may have noticed that my outfits have become simpler over the years as my closet, which is not yet optimal (I am still looking for a few perfect cuts to replace those not perfect but that are doing the job anyway).
This being said, I can fit my 4-season clothes in my closet (no need to switch the winter/summer clothes = everything fit in… just perfect!). I could reduce it even more but as for now, it's already good.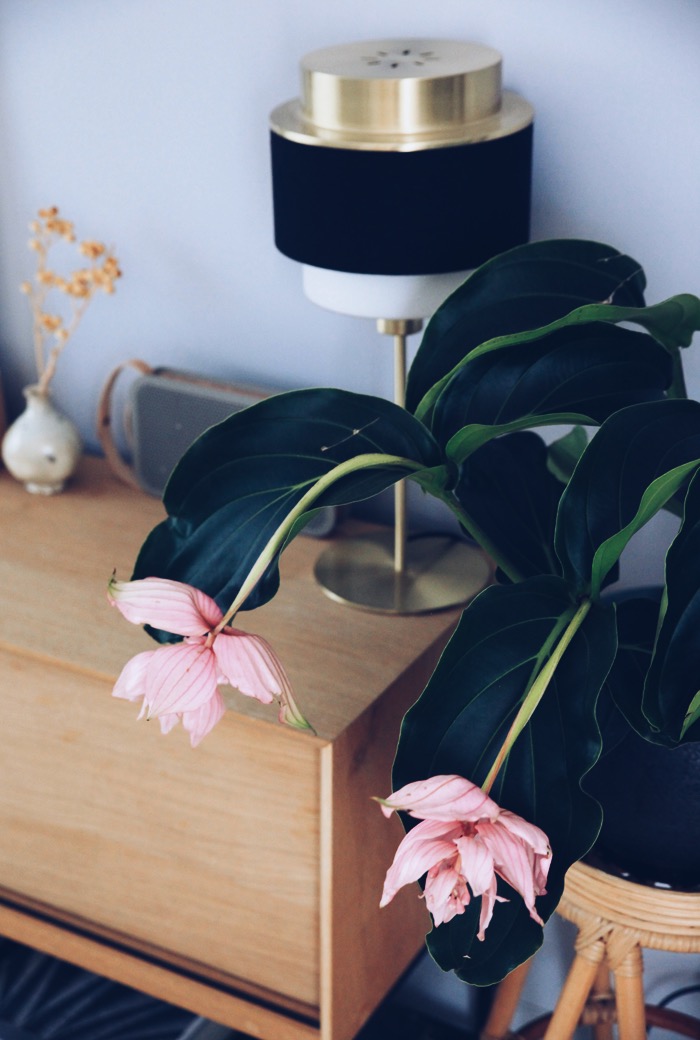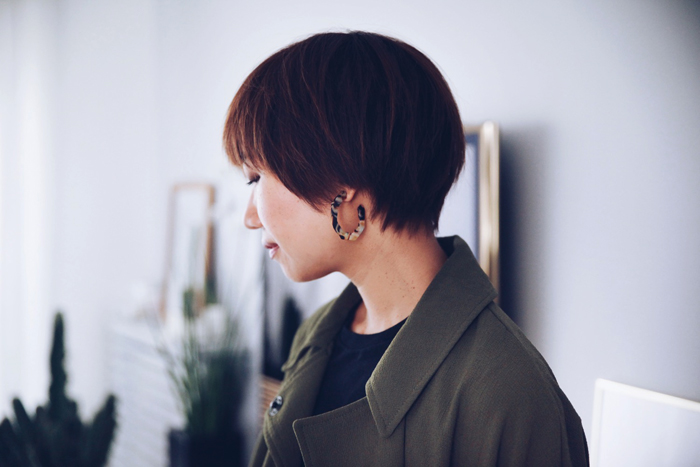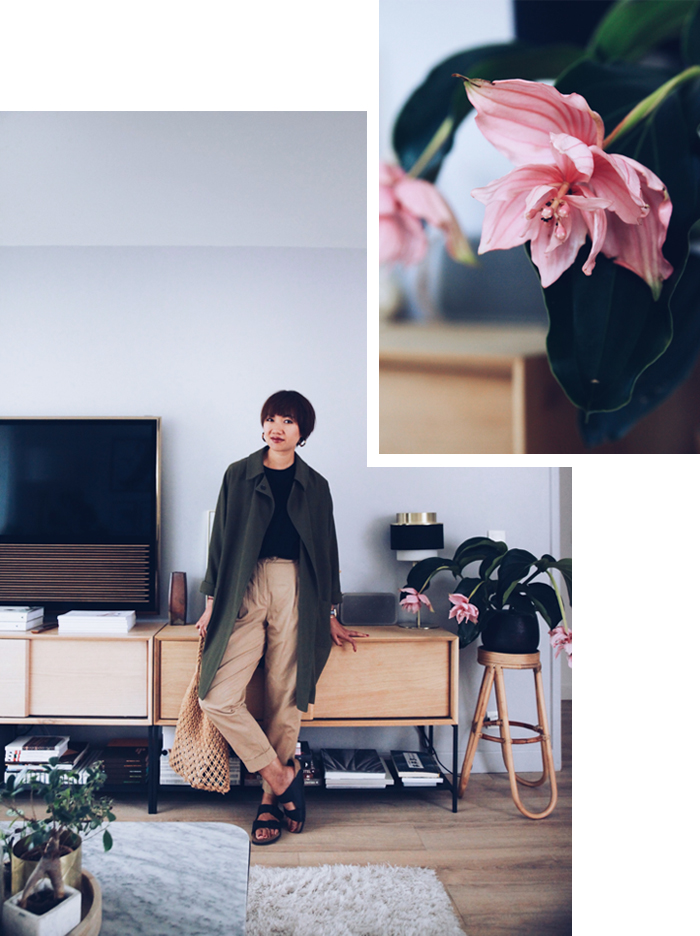 Actually, getting ready without adding any newbies, I can do it 90% of the time. But today, here are two new pieces to complete all my basics: these earrings and the pants. This last one doesn't have a flattering fit but I like its color, high waist (to wear also with a belt) and I might ask a retoucher to change the thighs so the shape would fit me better.
As for the rest, I have had them in "stock" for a while:
My loose khaki jacket (2015) : (already seen here and here) a masterpiece, irreproachable quality that can be cleaned in a washing machine ; with a perfect fit. I also consider to wear it with light pink.
My Birkenstocks (2018) : (already seen here and here) I am enjoying the last few days of summer to wear them in a street style way like here.
This black shirt from Sézane : a basic shirt that I own in grey and white (I've got them since the beginning of this year but I don't think if I have ever shown them here): the boyfriend cut is perfect: I will tell you more about the length of life after a few years of cleaning.
This net bag brought back from Thailand (2018) : (already seen here) ideal to carry everything inside = it changes from the usual wicker basket.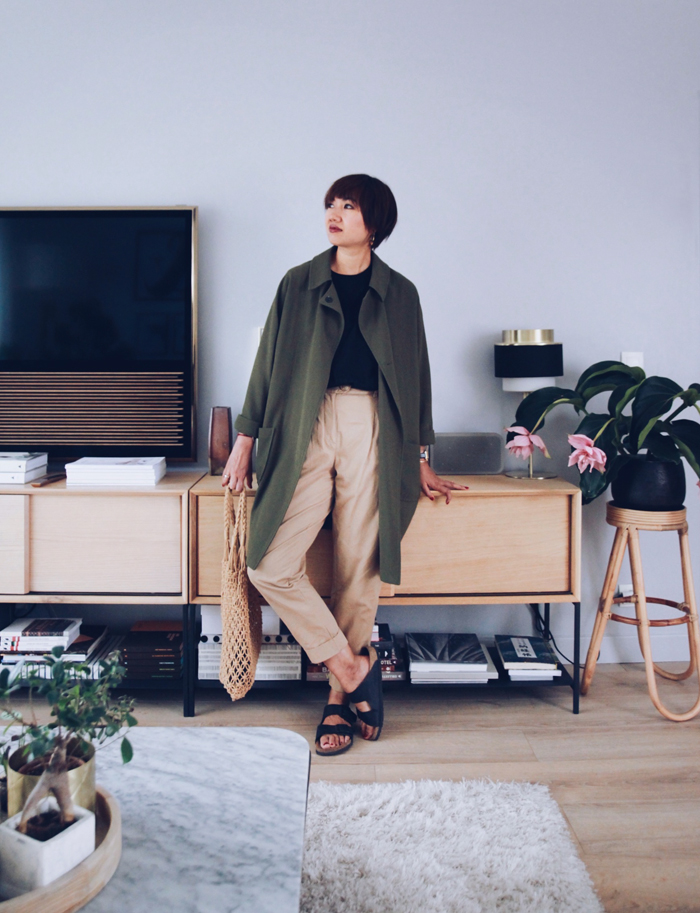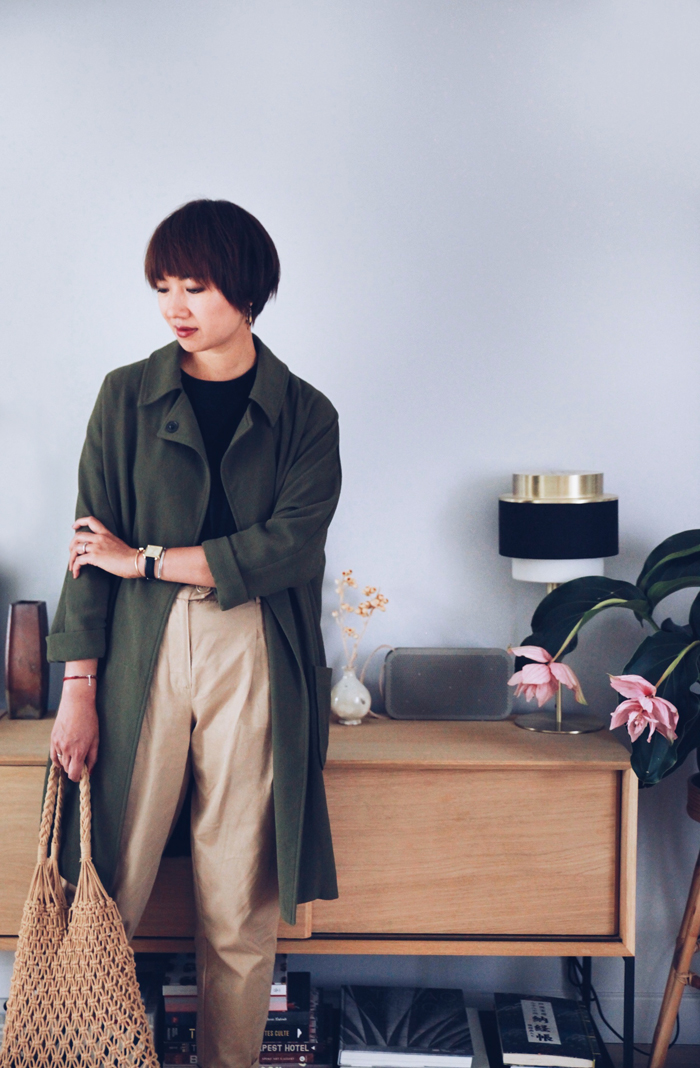 I immortalized this look at home before joining my girlfriends for a brunch: I thought the colors were in perfect harmony with my Medinilla magnifica and as the flowers won't last long, I wanted to keep a souvenir! Two birds with one stone! (English translation by Quiterie)