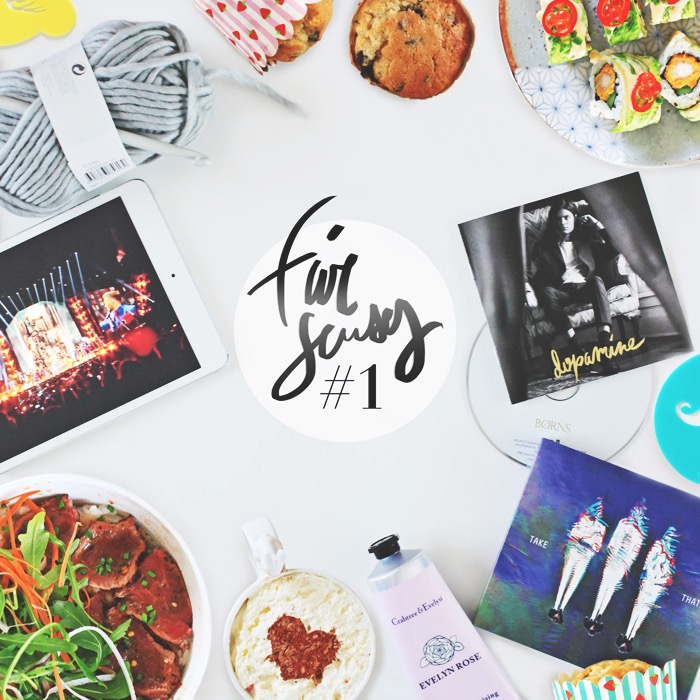 I had started this theme about 3 years ago and I thought it would be interesting to make it more often; so I will try to write every month so you can discover what delighted my 5 senses!
SIGHT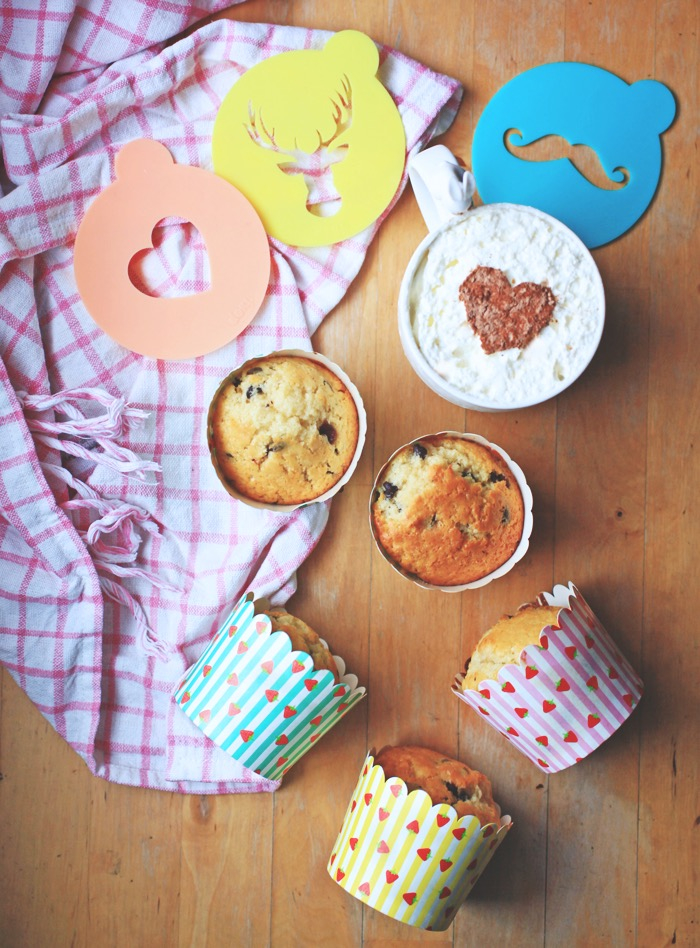 Coffee/ hot chocolate Stencil Doiy
Muffin molds Rice
Tea towel Anthropologie
Talking about food, the presentation is really one of the key point: so I let myself got tempted by these coffee & viennese hot chocolate stencils in order to create nice drawings on top of my winter hot drinks. Likewise for this small molds for muffins, perfect to offer yummy gifts to my friends (or for the coming Valentine's Day).
I also ordered a cake punnet but my matcha cake overflew in my oven, so I refrained myself to take pictures of it (… still good enough to be eaten).
HEARING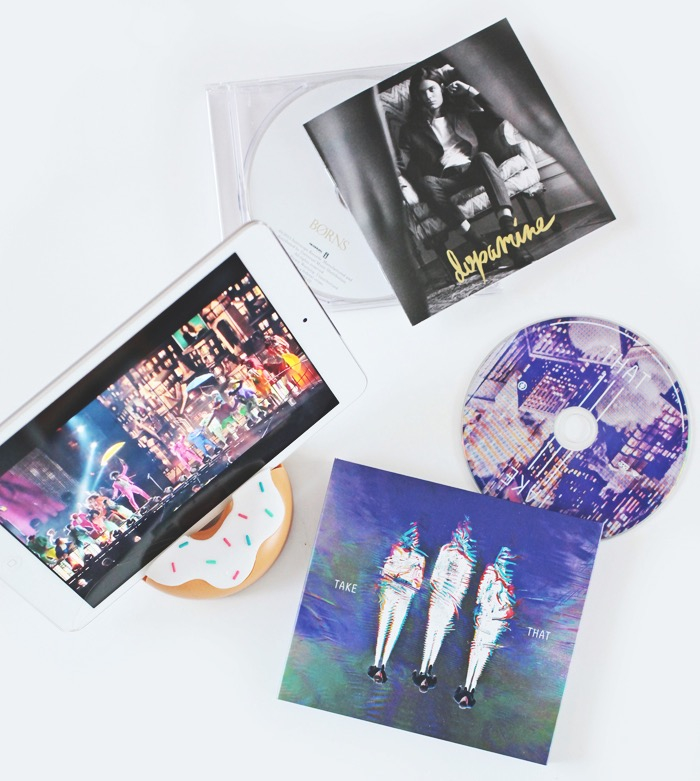 Dopamine by Børns
III (2015 edition CD+DVD) by Take That
"Donut" stand holder for Ipad Doiy
My two hearing crushes lately: Børns with his androgynous and bewitching voice and the live cd/dvd III of Take That I got for Christmas.
No one within my relatives understand this addiction to this boy band from the 90's (… I was not event a fan of them back then!).
I actually heard about them in 2010 when Robbie Williams joined the band again and since then, even if they are only 3 guys left and that in France they are not that famous, they won over.
I wish I could go to one of their concert once in my life (as surprising it might sound (= we imagine kitsch boy band choreographies) their tours are always spectacular with impressive sceneries and multiple crazy scene sets (a sneak peek here and there). If you can sweep away the prejudices, you will see that it is not a lie!
SMELL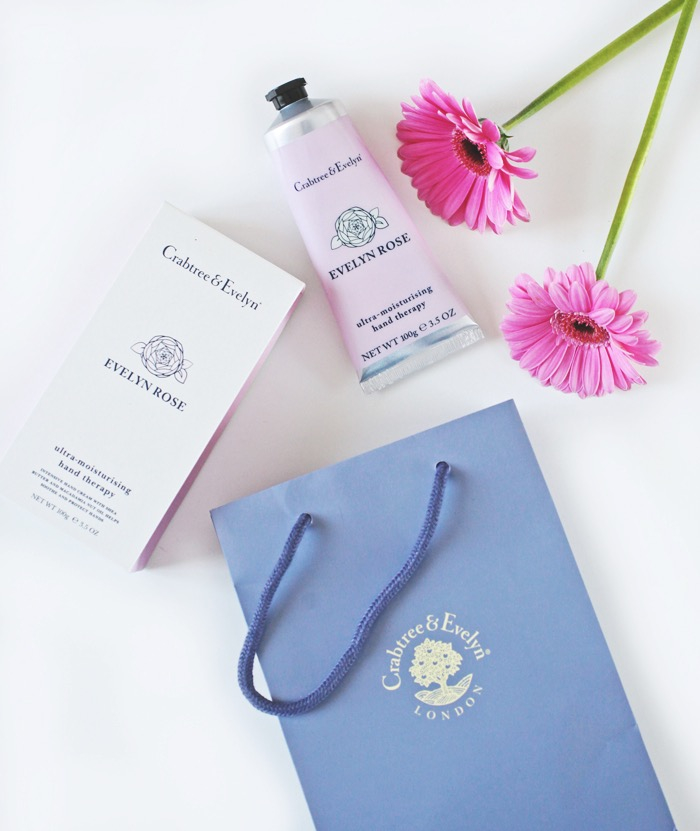 Hand cream Crabtree & Evelyn
This lotion with a rose scent, discovered while I was traveling to London, smells divinely good (and moisturises well the hands, which doesn't spoil anything).
TASTE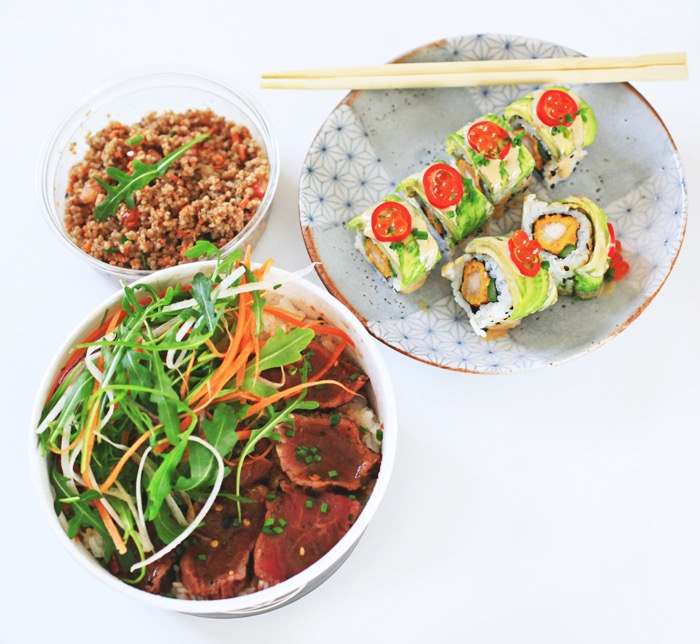 Every month I draw illustration for Sushi Shop on Instagram (here, here, here, here and there). So I had the chance to try some of the 2016 menu new dishes.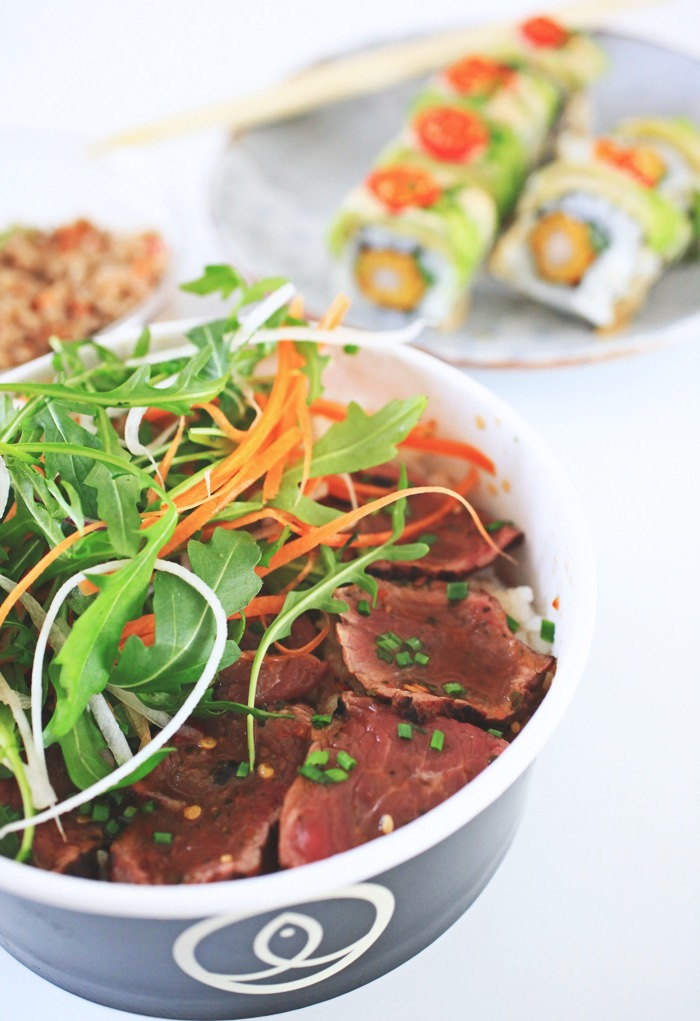 Beef Donburi

On the list : donburi (lukewarm rice with beef and rocket salad, daikon, red onion on the top), Tempura dragon rolls (Avocado, salmon eggs, chilli, coriander, teriyaki mayonnaise, shrimp tempura, asparagus, Ponzu mayonnaise) and Sukemono quinoa salad (Quinoa, pomegranate, Sansho pepper, chive, ginger, carrot, red onion, goma Ponzu sauce).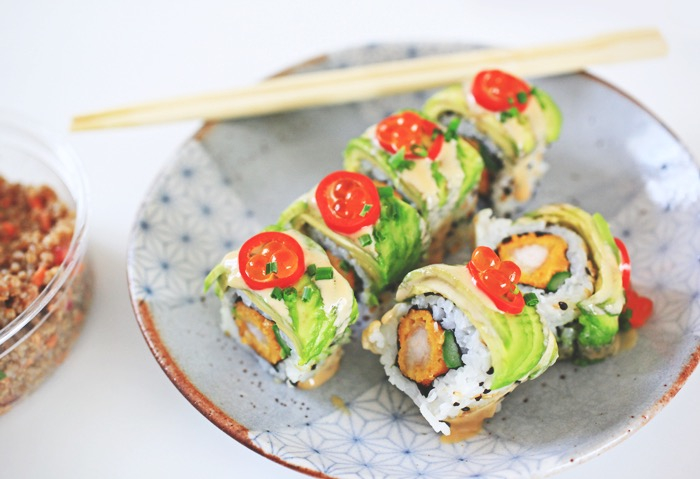 Tempura Dragon Rolls

Among these 3, my favourite are the rolls with the mix of different textures and its slightly spiced flavour: gourmet & delicious!
TOUCH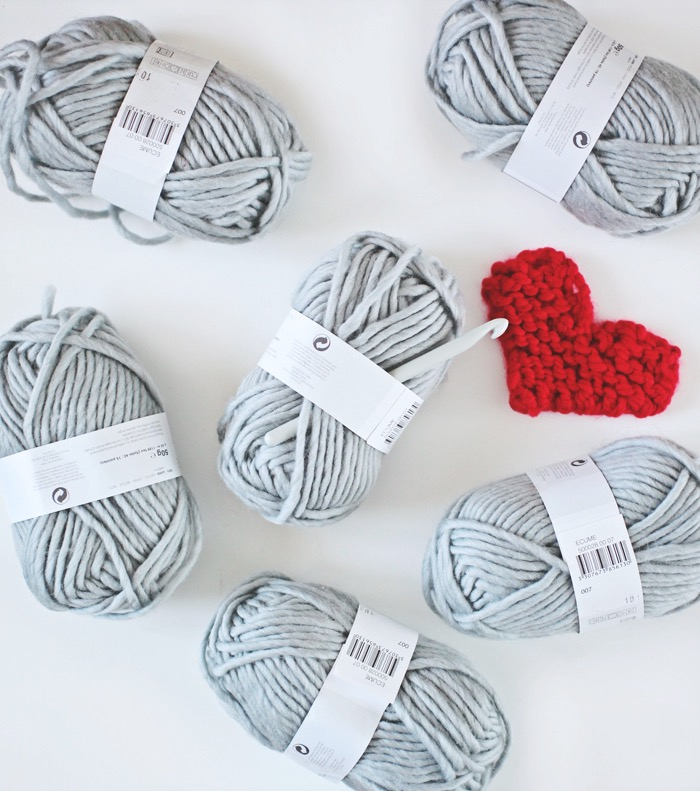 For Christmas I got from my dear "babe" Candice: a ball of wools and a crochet-needle in order to knit a snood! And indeed this Friday we are organising with my friend Lionel and my "babe" a "knit workshop" evening so she can teach us how to make this snood, us, knit beginners!
Program of this "knit workshop" evening, sweets, homemade dishes, blathering while knitting: I will let you know about the result but if someone would have told me that this kind of evening would have excited me that much, I would have fell down from my chair! Ha Ha! I can't wait! (English translation by Quiterie)