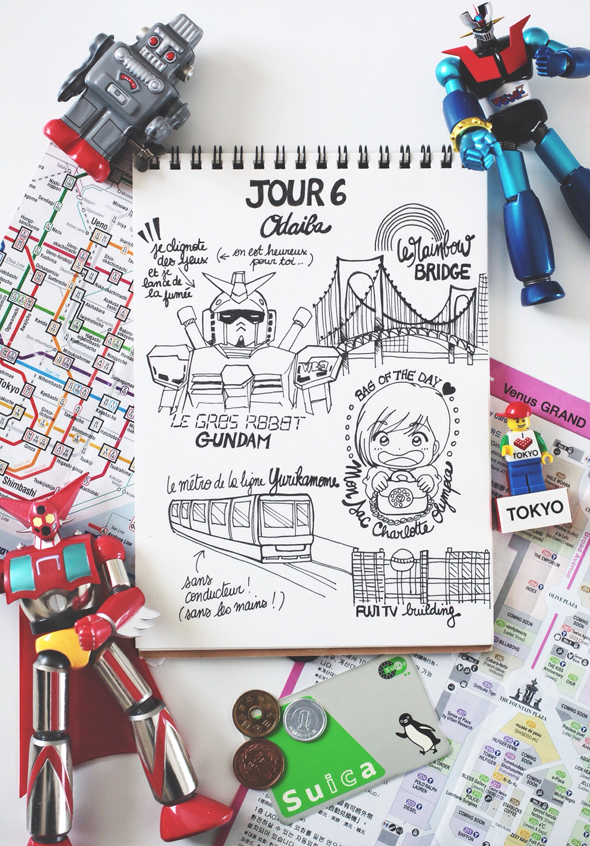 Odaiba is a large artificial island located in the Tokyo bay area.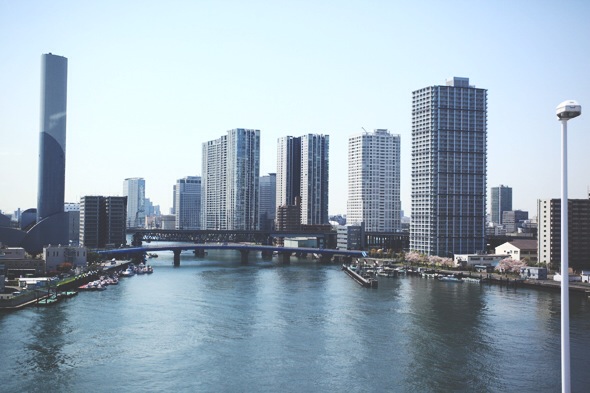 Getting there already makes you feel like you somehow wound up in the future, because you need to take the Yurikamome metro line, that works without a driver. If possible, make your way to the seats up front – using lightsaber power if necessary.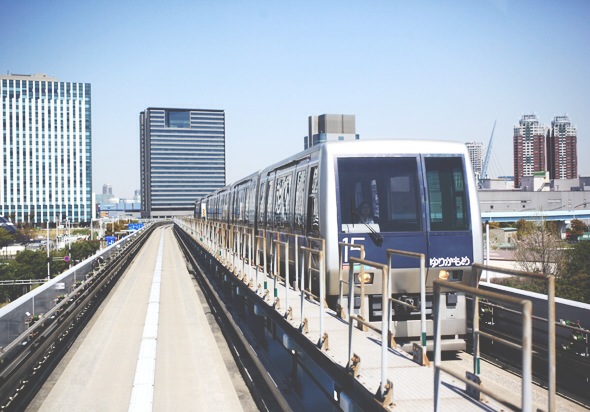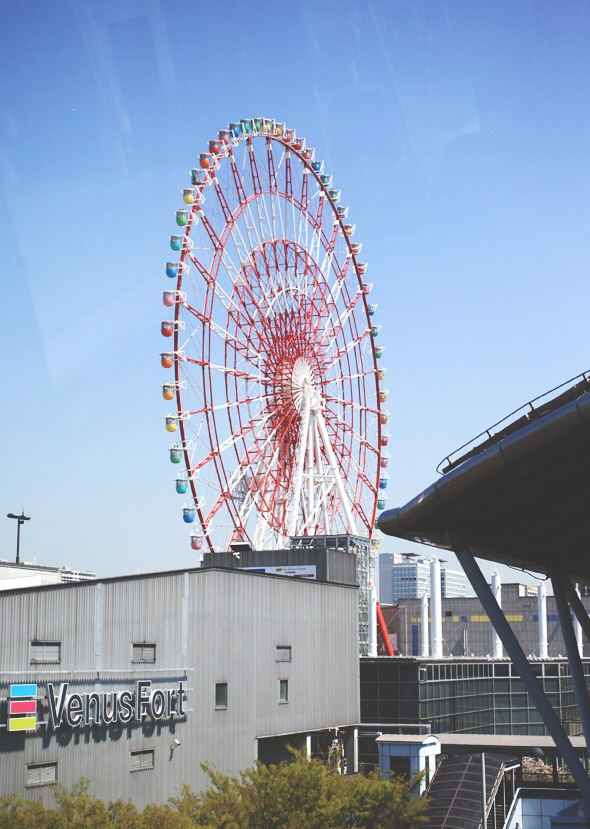 Once there, it's like being in an amusement park, with the giant Gundam robot in front of the DiverCity building.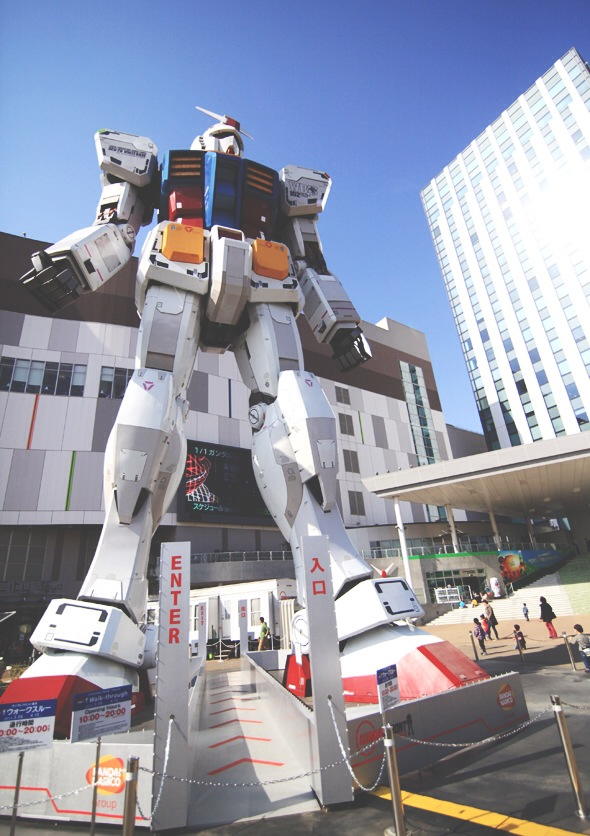 Sometimes its eyes light up and he spits smoke. My geek side was pretty taken: I stayed in front of it for a good half hour.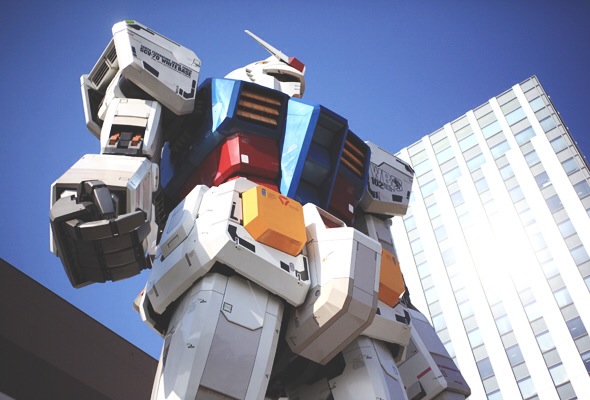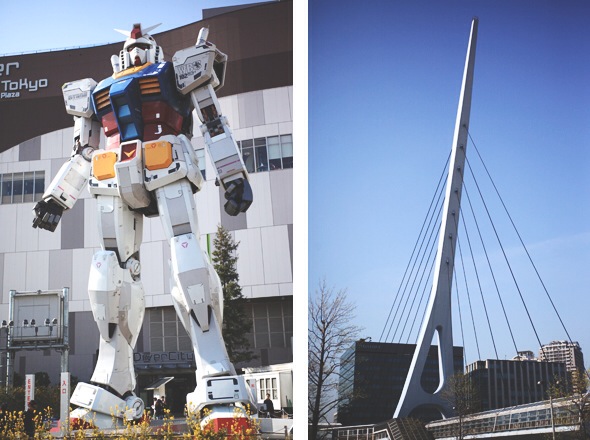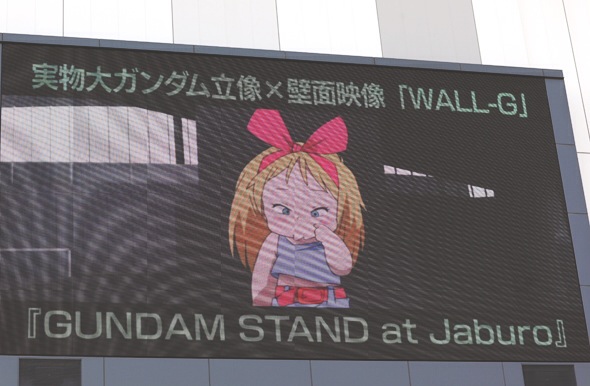 You can shop in huge malls: Venus Fort (with, inside, a somewhat kitsch reconstitution of Venice architecture) to Palette Town. Or why not go for a ride in the rainbow ferris wheel?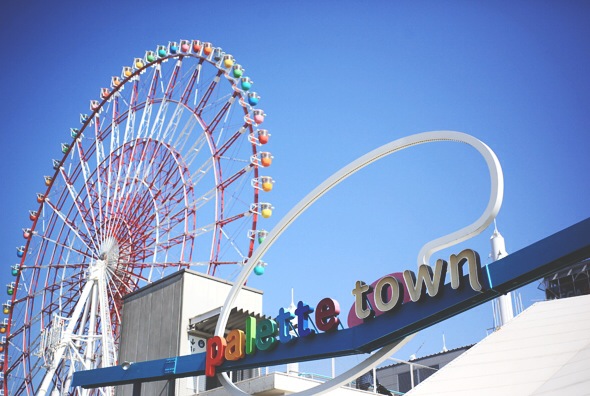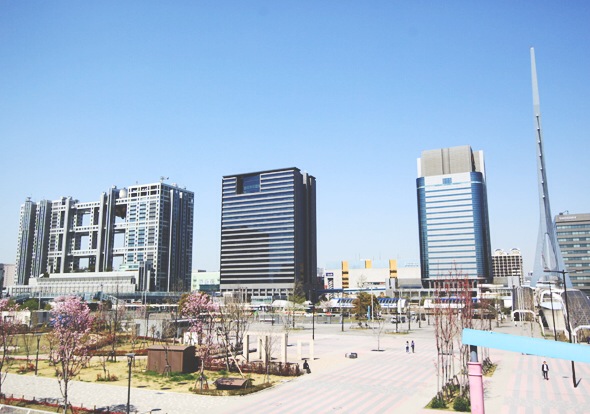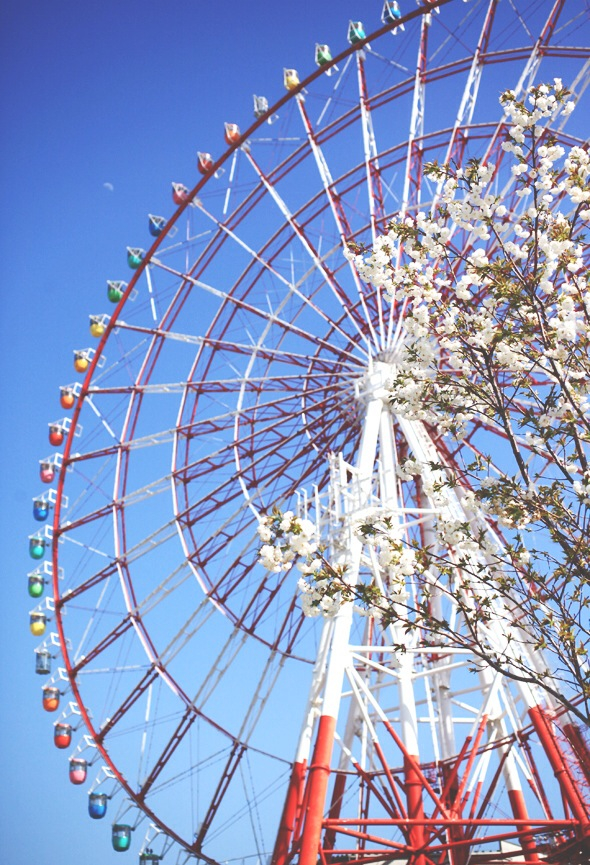 The "Toyota History Garage" is pretty interesting to visit: it has quite a collection of cars of all centuries (the DeLorean!). Although cars aren't really my area of expertise, I really enjoyed the tour, so I can imagine someone who would actually know about cars would go crazy in such a place. Oh, and good news everyone: it's free.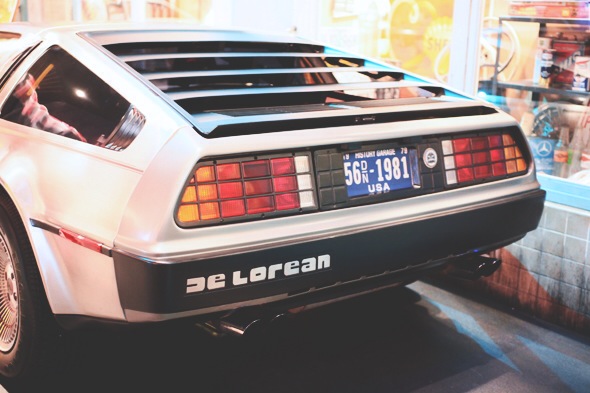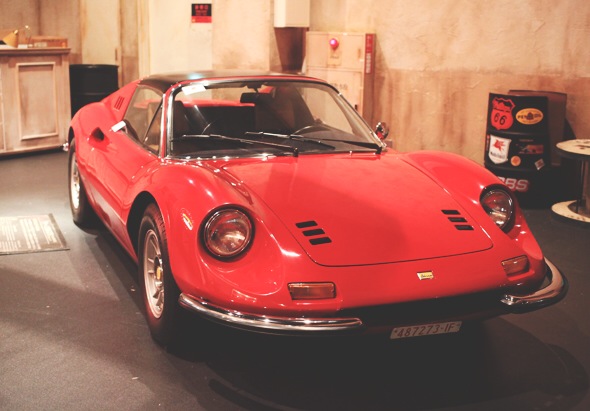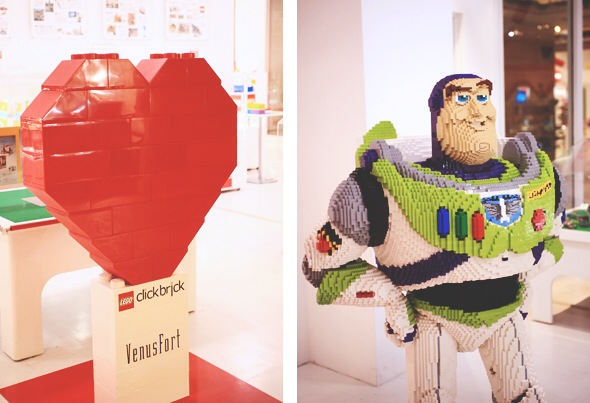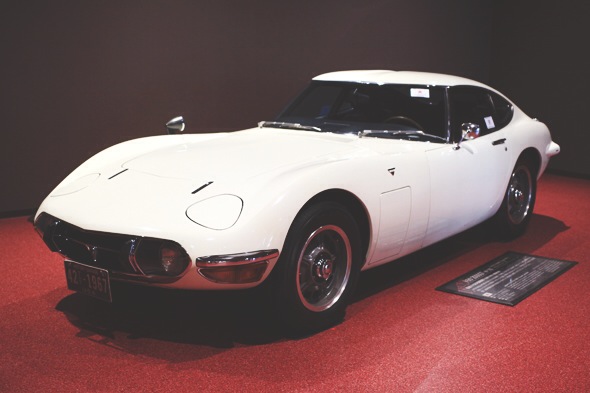 You have a lot of options when it comes to visits: you can admire the view from the top of the TV Fuji building, go see Legoland, enjoy a hot bath at the Oedo Onsen Monogatari or walk across the Rainbow Bridge, Tokyo's version of the Golden Gate.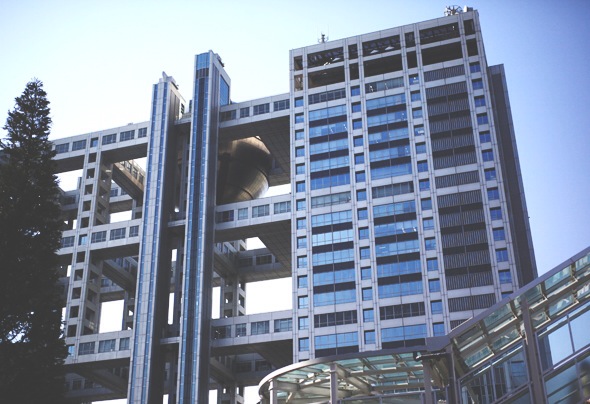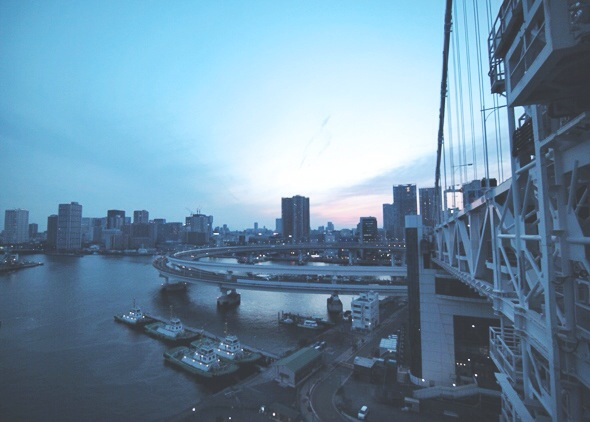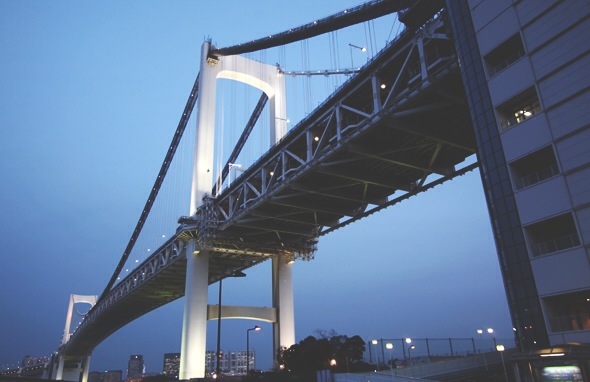 The following pictures were actually taken on said Rainbow Bridge, with horrible wind that froze us to the bone. But I can imagine it's a whole lot more fun in the summer.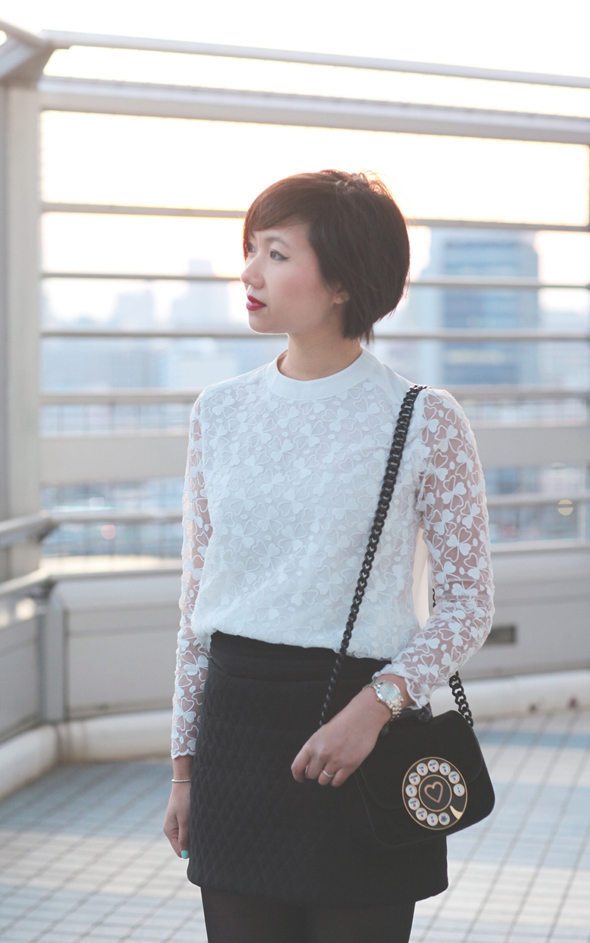 As for the outfit, you'll notice this fabulous accessory I'm wearing on my shoulder. It was a splurge, I bought it in a shop in Omotesando. I thought it was fantastic, just like every single one of Carlotte Olympia's creations when you think about it.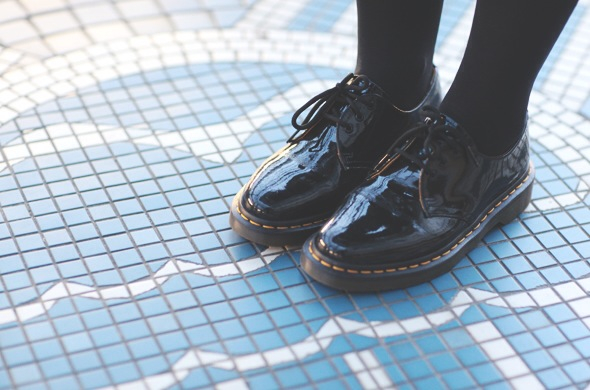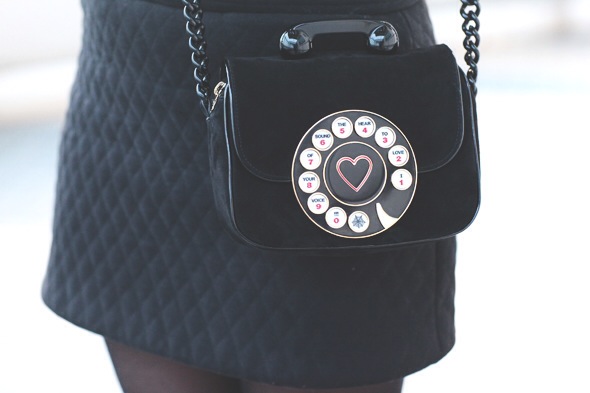 Now everytime I'll wear it, I'll feel like I have a piece of that fabulous trip right there with me. And that's priceless (well, not quite, but well…) (English translation by Bleu Marine)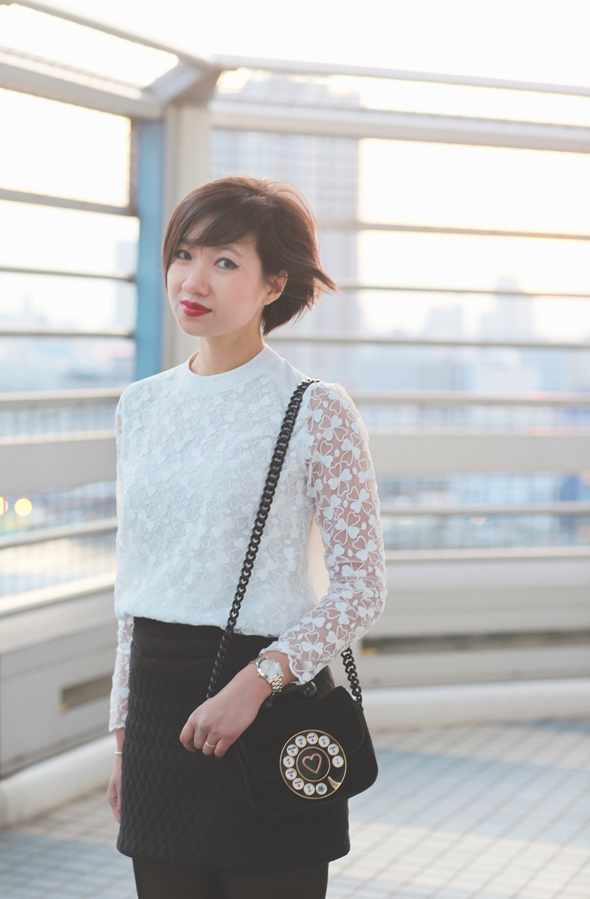 Previously on MY JAPAN TRAVEL DIARY :
Notre appart à Tokyo
Day 1 : Sumida Park & Asakusa
Day 2 : Namco Namjatown
Day 3 : Omotesando & Harajuku
Day 4 : Ueno Park
Day 5 : Errances gourmandes à Omotesando

---
My Outfit
Top Baruckello
Skirt &OtherStories
Bag Charlotte Olympia
Tights Velvet de Luxe Wolford
Lipstick L'absolu Velours « Velours de Grenade » Lancôme
Shoes 1461 Dr Martens