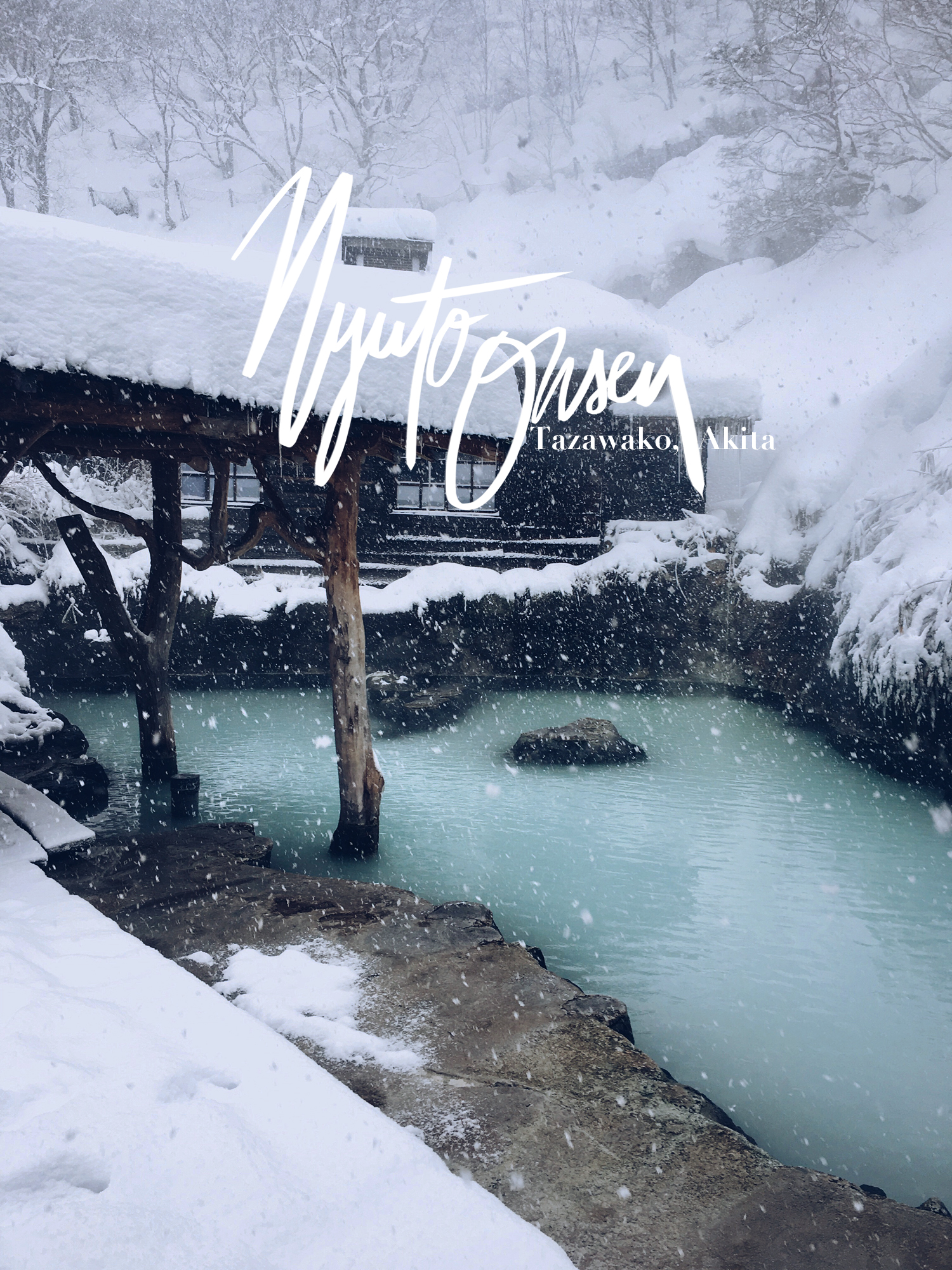 Ahhh it's taking me a lot of time to tell you all about my winter trip in Japan and I am sorry about it !
It might be complicated to plunge into my story due to this summer heatwave but I thought it could be nice to have a bit of freshness: if you are dreaming about having your head in the freezer, this article is just for you!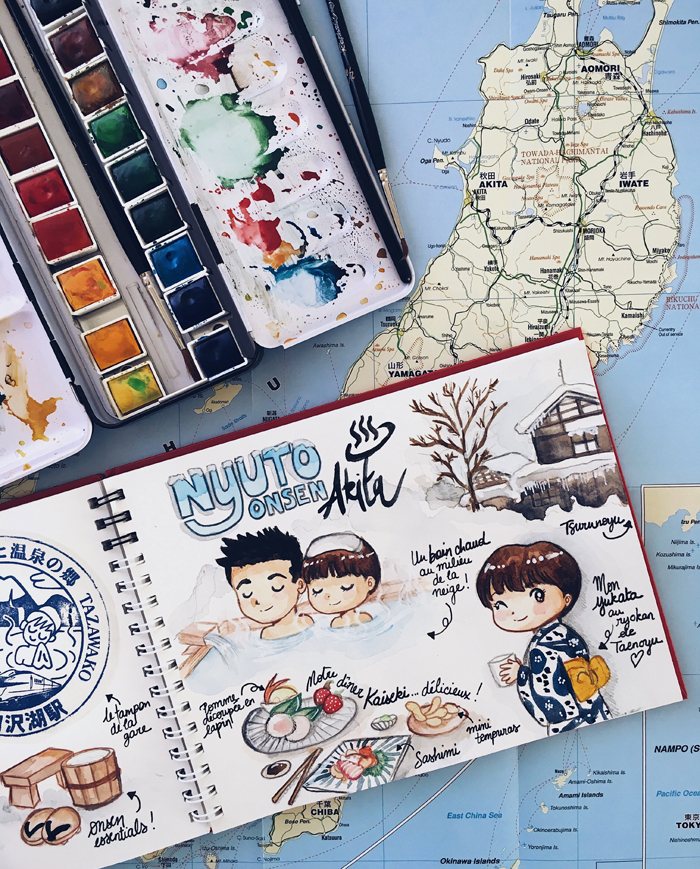 So let's continue where we previously stopped: we are leaving Tokyo to explore unknown places in Akita prefecture (to check the map it's here) to discover the 7 hidden onsen in the mountain. It's time to wear your boots, adjust your hat and let's go!
The 7 Onsen of the snowy mountain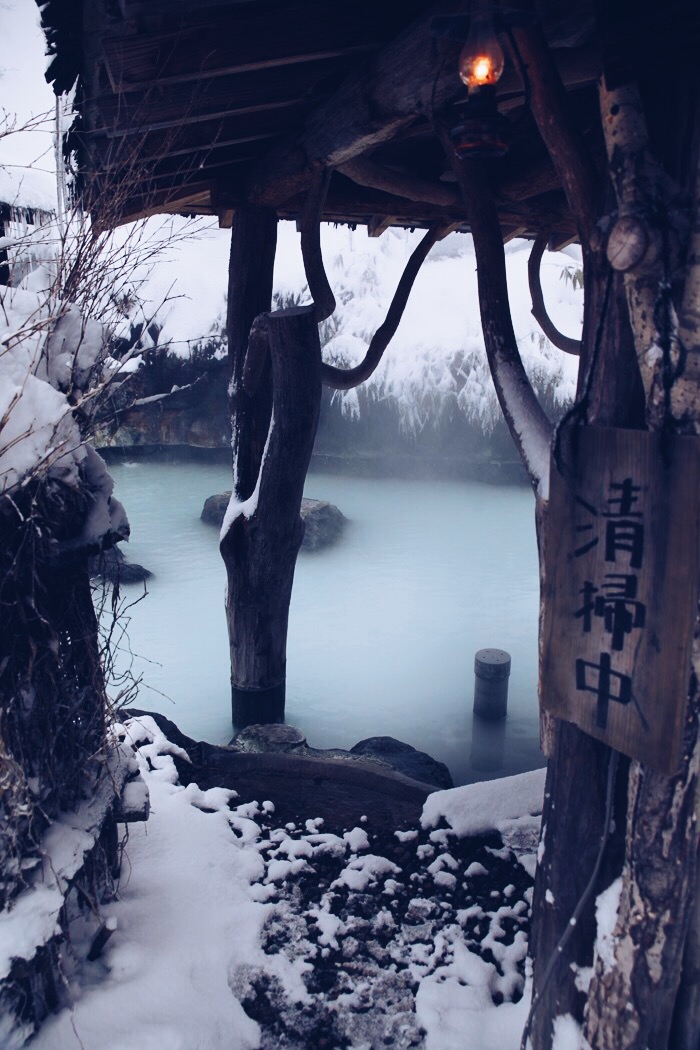 During our previous trip in Kinosaki onsen, we discovered this Japanese lifestyle that consists in relaxing at a hot spring resort, where choosing your next bath only matters. We wanted to experience it again during winter time and I must admit that it was as good (or even better!)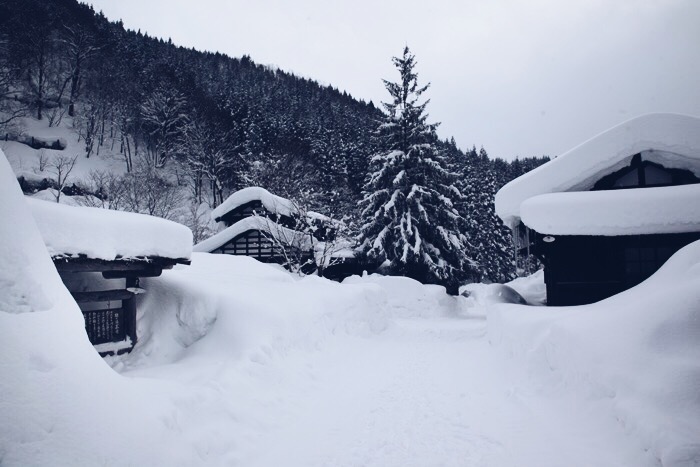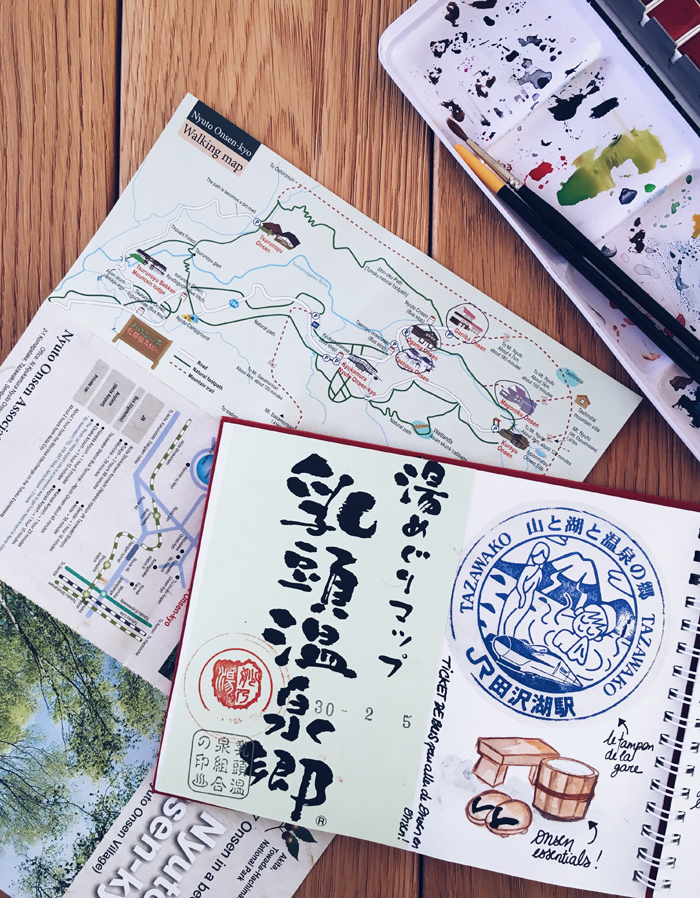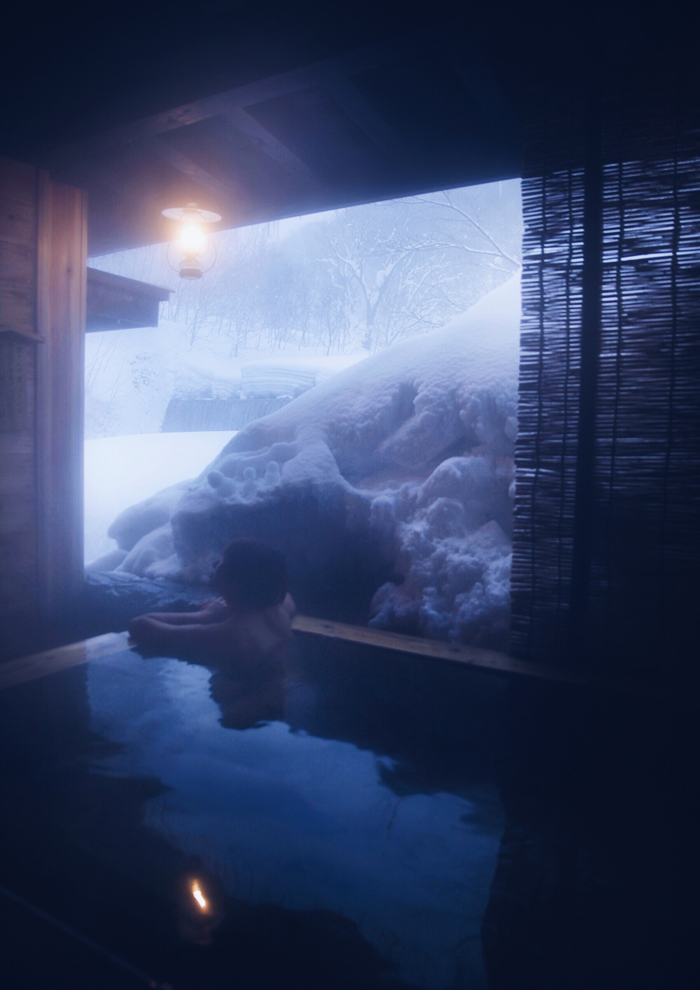 Morning private bath at Taenoyu onsen
Indeed, imagine how good it could feel to plunge into a relaxing 40°C bath when it was about -10°C outside (right now you may think about doing the opposite): thermal shock but intense pleasure mixing satisfaction of being in a cocoon while admiring the snow around.
Apparently, the water rich in sulfur and other minerals have medical benefits: a real Japanese hydrotherapy !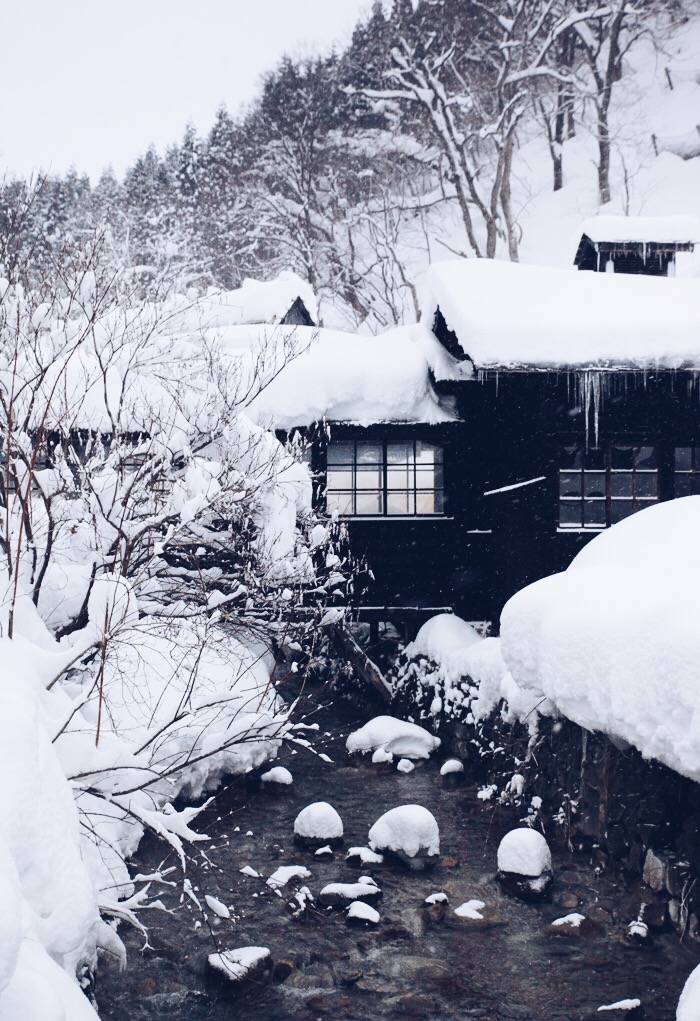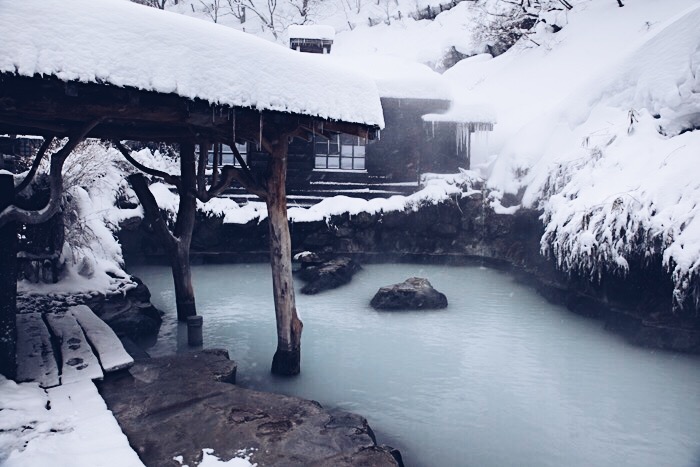 The outdoor bath (closed to the public that day) from Tsurunoyu onsen

If you would like to enjoy the 7 hot springs, I would recommend to stay 2 nights in the area.
As we only stayed one night (ryokan are quickly fully booked during winter time so we got quite lucky to find one night!), we were only able to try three out of seven but here the list, knowing that each onsen is part of a ryokan with the same name so you can book and stay over:
TAENOYU ONSEN : : we stayed in the ryokan called the same way (I will give you more details later here): separated bathes for men and women change everyday, one outside mixed bath next to a fall and one private bath (the one I am posing in… naked! Haha).
GANIBA ONSEN : mixed bath (but different entrance so don't worry) in the middle of the wood.
TSURUNOYU ONSEN : the oldest, used before by the lords of the region, including 9 baths. Unfortunately, the one with milky water was closed to the public that day: I think it's one of the most famous. We were able to try out the other bathes thought.
OGAMA ONSEN : Previously a school it became a ryokan. The water of this hot spring is known to be good for the skin.
KUROYU ONSEN : the furthest and most rustic ryokan/onsen. Even though I think it only opens from April to November.
MAGOROKU ONSEN : a large outside bath for women. Water has good medicinal effects.
KYUKAMURA NYUTO ONSEN KYO ONSEN :large ryokan more modern for families.
How to go to Nyuto onsen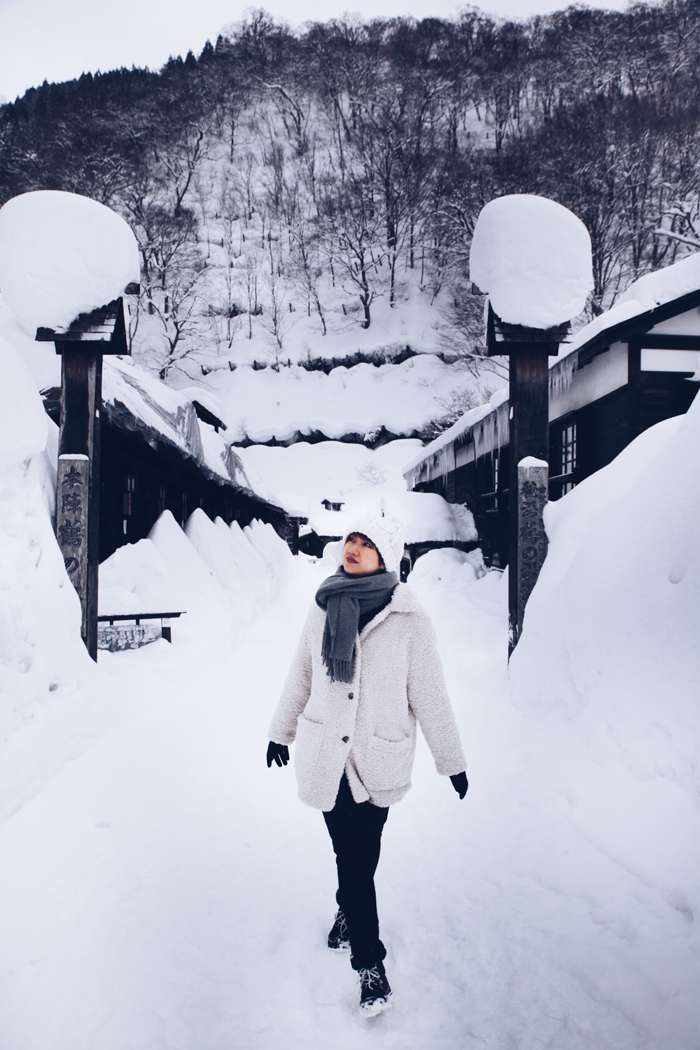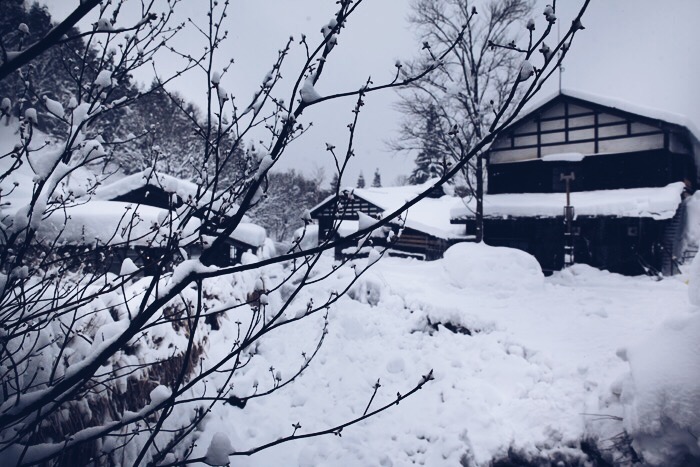 You will need to be patient to access Nyuto Onsen and use almost all the existing transportations available.
At this point, we regretted to carry too much things with us. I won't say it enough: travel light (or, as suggested by one reader, use the Takkyubin, a smart Japanese delivery system that I will need to try next time): it will make your life simpler!
To go to the region of 7 onsen from Tokyo, you need to:
Take the "Akita shinkansen" train to Tazawako (book your ticket with your JR pass)
Once you got to Tazawako station, take the bus toward the 7 ryokan/onsen.
Stop at the one you booked.
You can then buy at the ryokan the bus ticket that will let you go back and forth between all the onsen.
Accommodation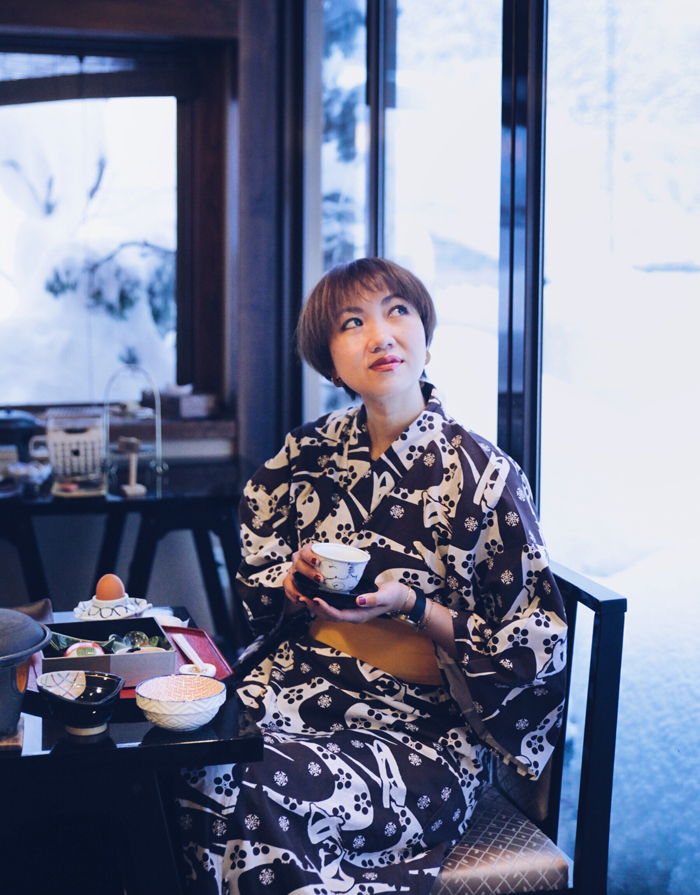 As I was telling you earlier, the ryokan are fully booked quite early so make sure to book even from now! We actually wanted to book the Tsurunoyu ryokan (which seems to be the most popular)but it was fully booked so we chose the Taenoyu ryokan instead, and we didn't regret it.
The ryokan Taenoyu has a human size such as a family pension (Tsurunoyu seemed much bigger and cold in comparison when we went to try the onsen). We booked our dinner at the ryokan (with this weather you don't even think about finding another place) and we got an exceptional Kaiseki dinner.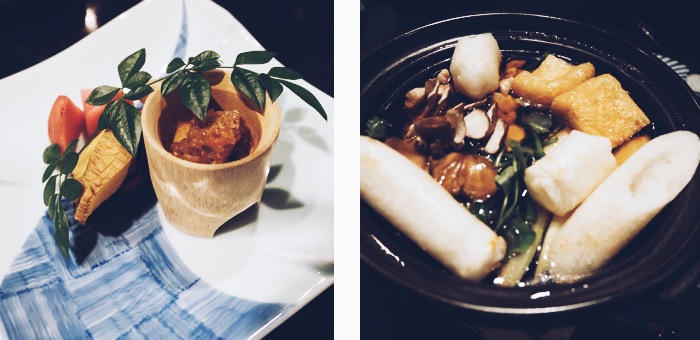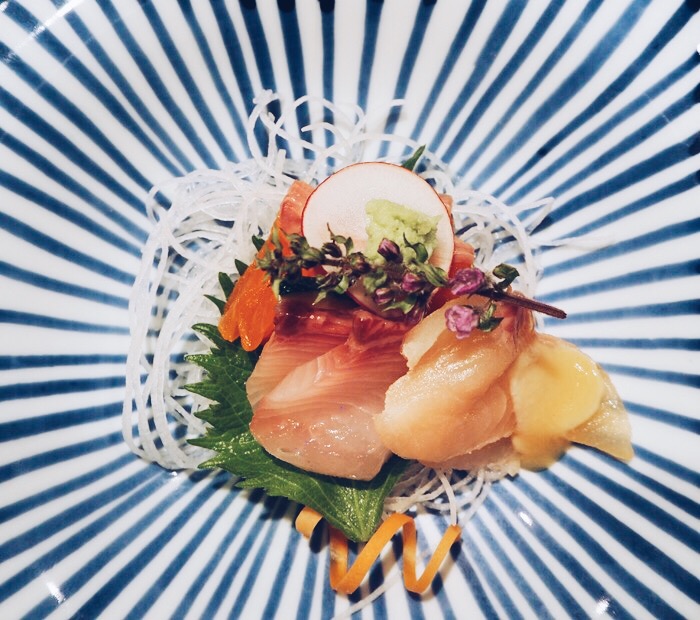 Some pictures of our Kaiseki dinner at Taenoyu ryokan

I didn't take much pictures of this moment to enjoy as much as possible but just so you know all the little dishes came one after one with a taste always more delicious and surprising with a nice fireplace ambiance.
The breakfast was also generous and divine, and the bedroom with very comfortable tatami : I totally recommend this place.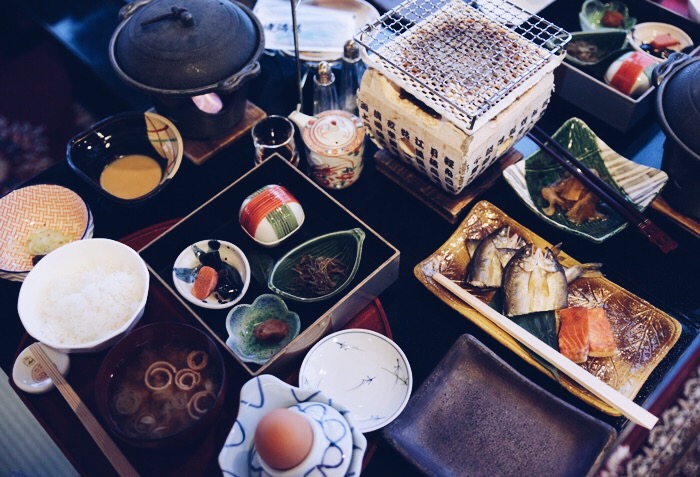 Breakfast at Taenoyu ryokan

I hope you enjoyed this post even though it's quite late and I hope it will help you if you are preparing your winter trip.
Don't hesitate to ask me questions in the comments, I will always be share more details if I can. Talk to you soon (I hope!) for the Sapporo adventures! (English translation by Quiterie)
---
My Outfit
Coat Urban Outfitters
Hat Etam
Scarf and pants Acne Studios
Boots Sorel