After 3 years almost to the day, I am FINALLY closing the story of our Japanese road-trip to Shikoku. I would not have thought to take so much time to tell you all this but the main thing is that, this is it! We are at the end of the trip!
Last step of the story: The city of Sumoto on the island of Awaji (that you already know a little bit since we already visited a part of it here). Indeed, we went back on our steps to reach Osaka at the end of our stay (see itinerary here) and return our rental car.
For this step, my darling found this very nice hotel facing the sea. To tell you the truth, we didn't leave the hotel to visit the city of Sumoto but the fact that we were able to rest without doing anything was a great moment of exception and serenity. Let me gather all my memories and tell you all about it: Here we go!
THE NEW AWAJI RESORT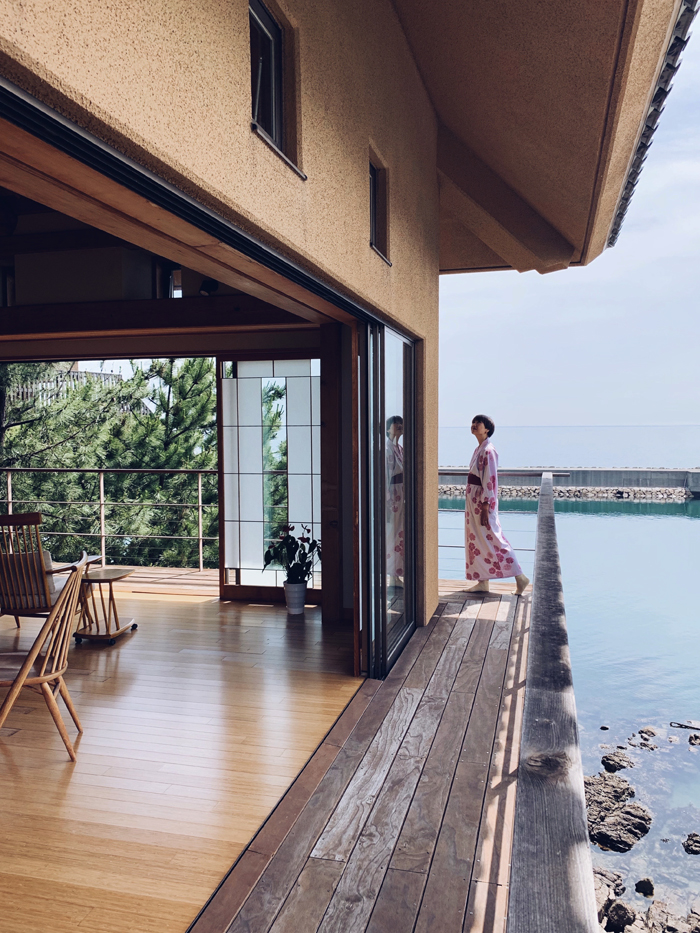 This big hotel complex NEW AWAJI connects 5 hotels between them, in which one can circulate freely and benefit from the internal hot springs of each hotel. It is perhaps difficult to understand how it is organized but one can compare this big Resort to a kind of Las Vegas of the onsen (hot spring), the bling bling side in less and the rest in more.
3 hotels (and their spa/onsen) are located side by side following the same corridor along the seaside: NAGISA NO SHOU HANAGOYOMI (ours), followed by NEW AWAJI hotel, and YUMEKENSEI hotel. We can join another hotel SHIMAHANA by boat/shuttle to have a new point of view (and a new relaxation pool). A 5th hotel of the group, YUMEKAIYU AWAJISHIMA is also accessible, 5mn away by bus/shuttle.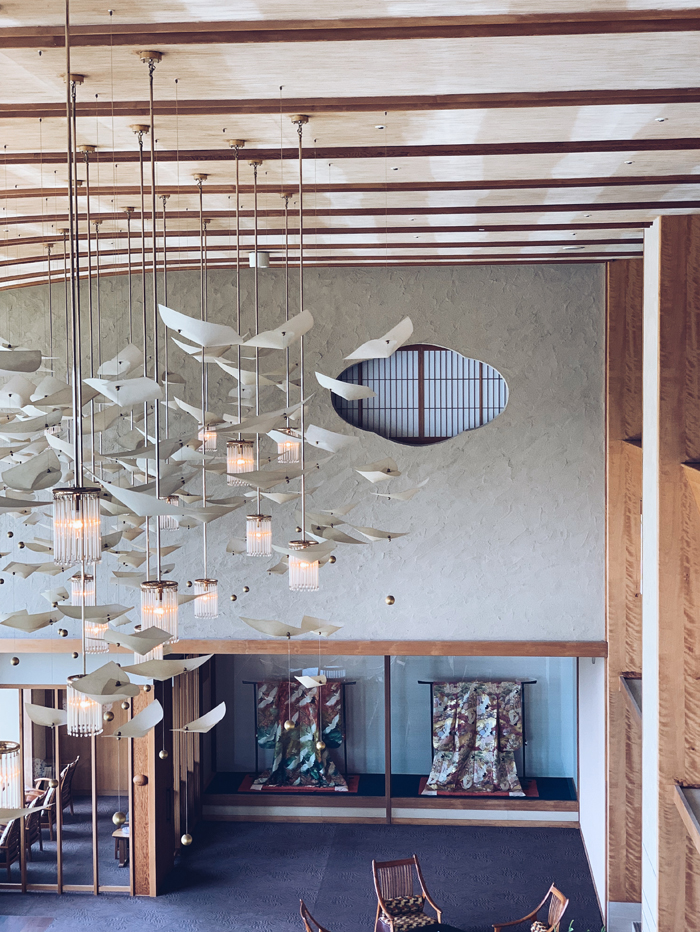 We didn't have time to experience everything since we only stayed one night but it might be nice to book at least 2 nights (in any hotel of the resort) to enjoy the whole place.
OUR NIGHT AT NAGISA NO SHOU HANAGAYOMI HOTEL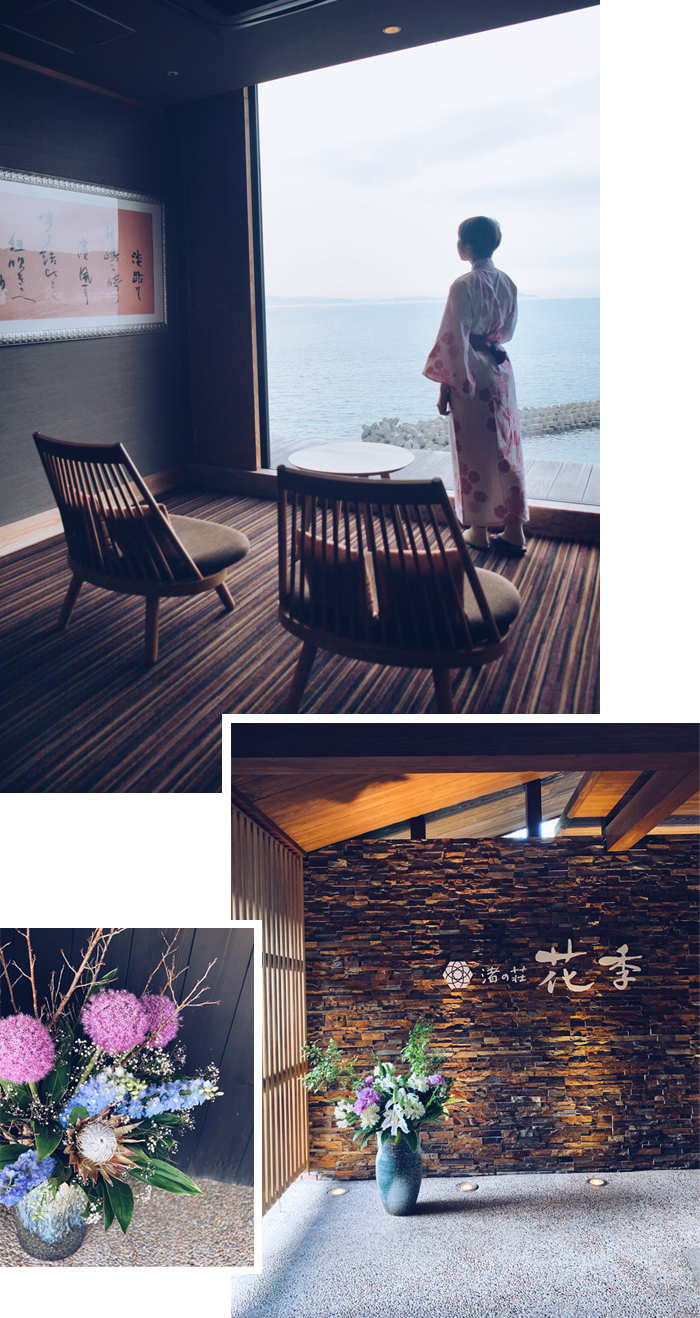 In the hotel lobby

Arrived in Sumoto in the early afternoon at the hotel reception, we were invited to choose a yukata (summer kimono) for our stay (as it is usual in ryokan in general) : I chose the pink cherry blossom print while my SO opted for a vegetal pale-green shade.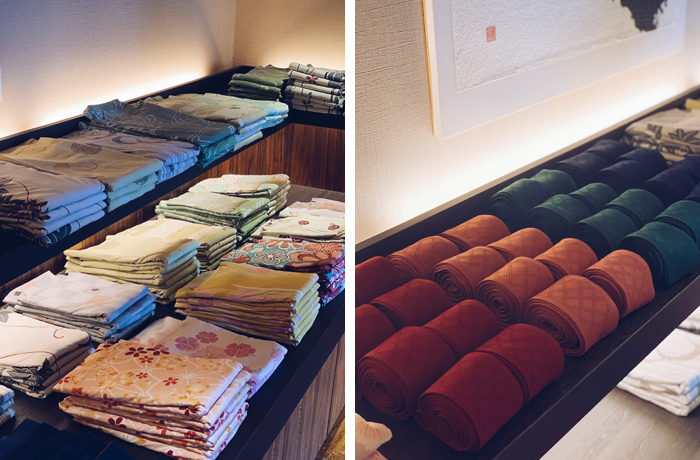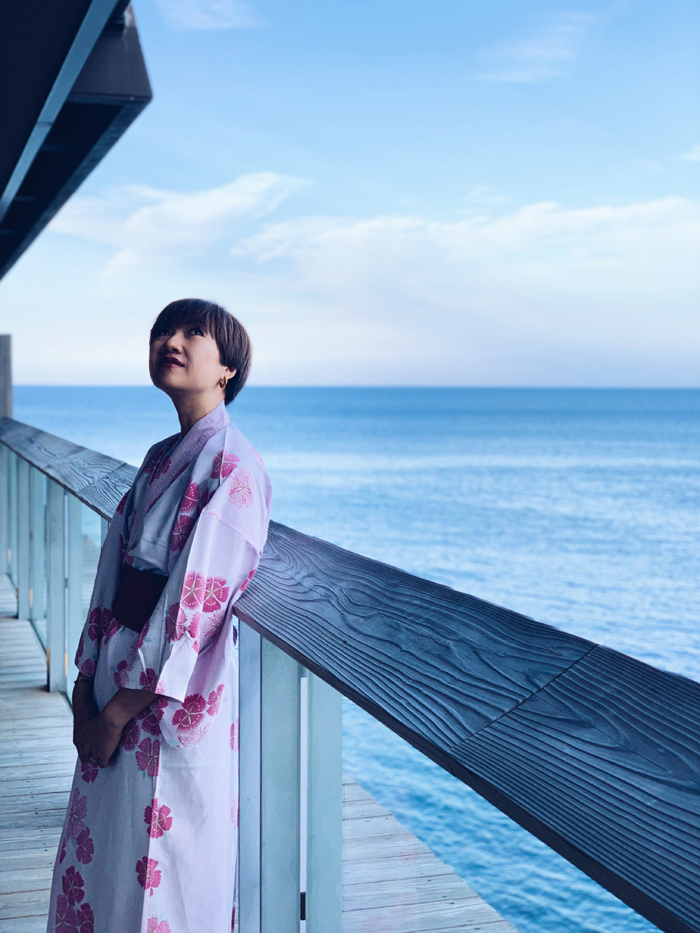 As in Kinosaki, once the yukata is on, the relaxation can begin. It's so nice to walk around freely as if you were wearing a bathrobe but lighter… and more chic!
We slept in this room on a futon placed on tatami mats at bedtime.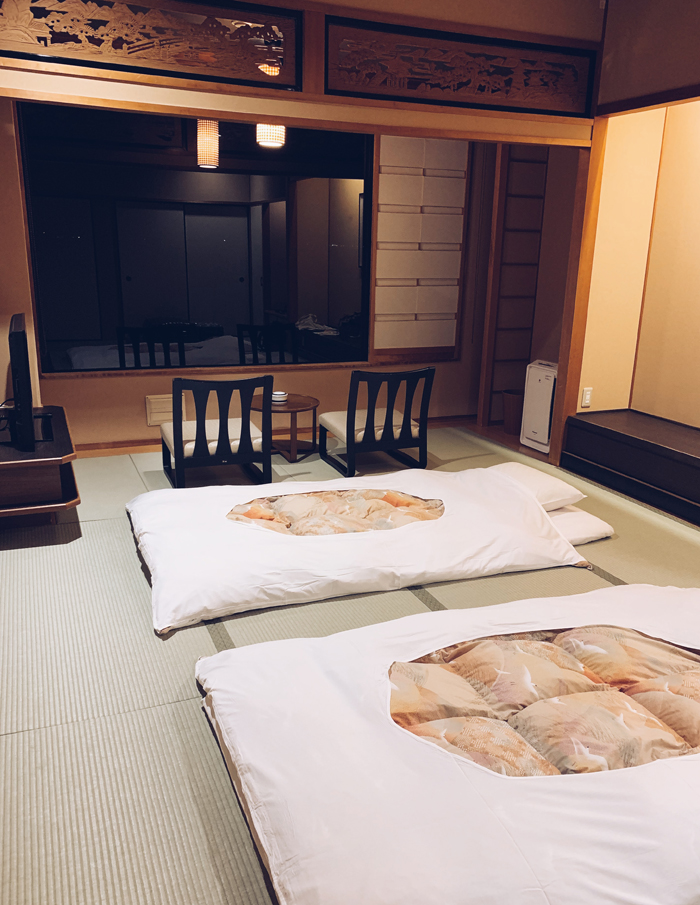 The "futon on tatami" version of our room

What happiness to wake up with this view on the sea! Magical!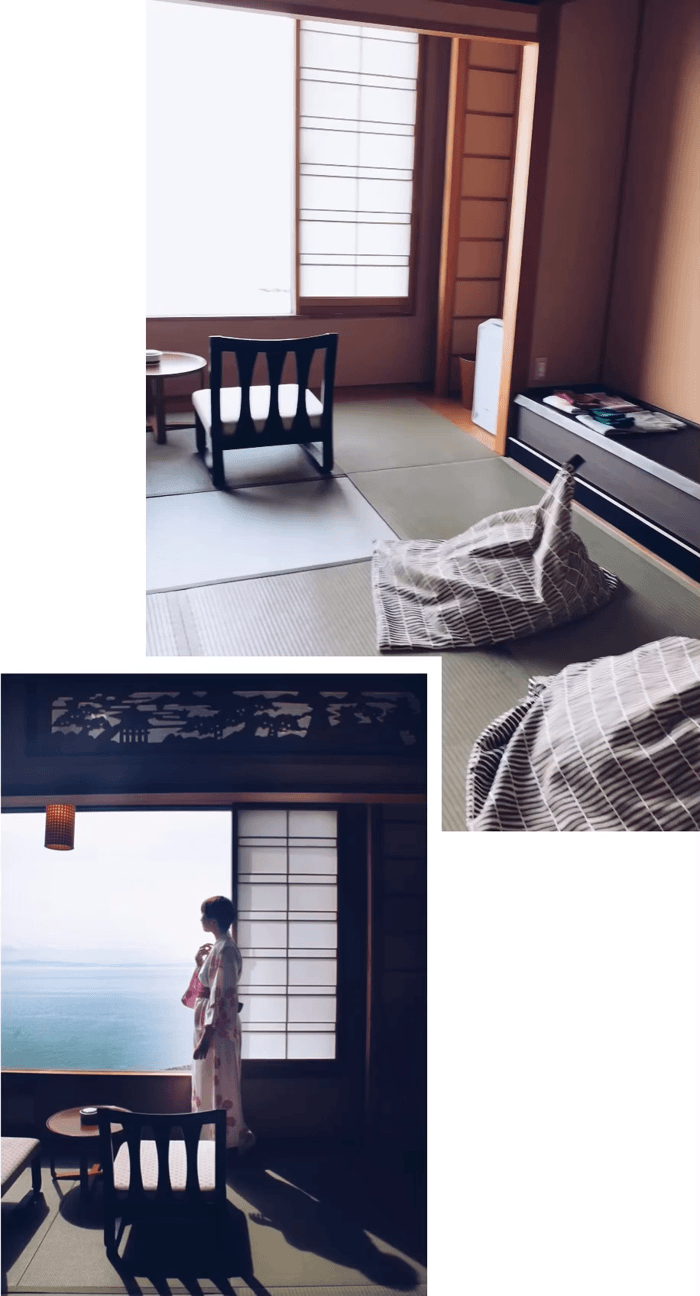 MOVING FROM BATH TO BATH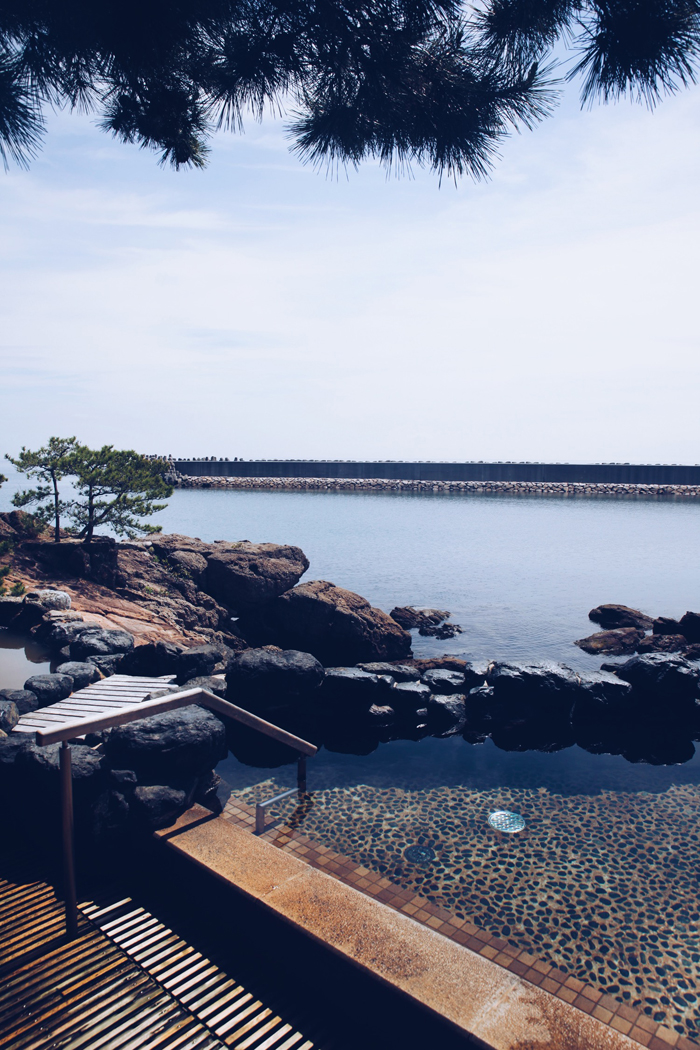 As I wrote above, we were free to move from hotel to hotel and test each of their spa/onsen. For the uninitiated, I let you read the protocol (that I wrote for my article in Kinosaki) to enjoy a Japanese onsen and not to offend people around you.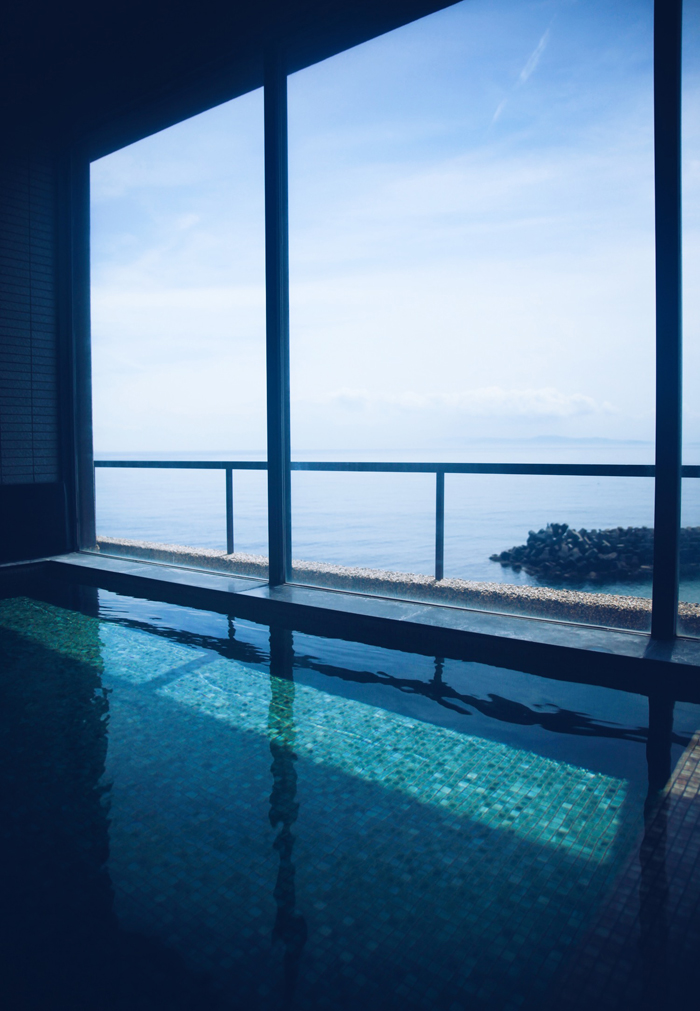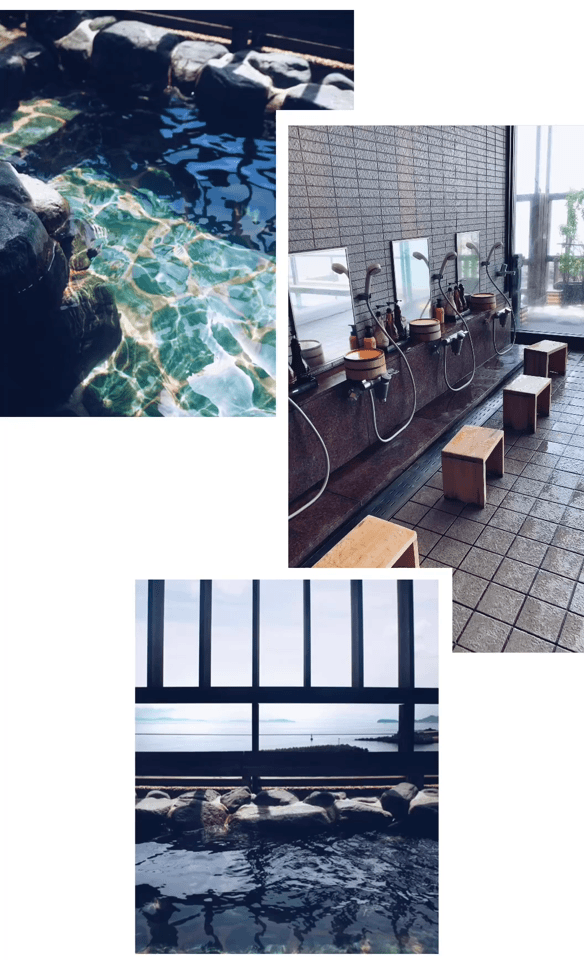 "Kaze-no-oto Nami-no-oto" public bath from our Hanagoyomi hotel

Going to a Japanese public bath is an atypical experience for westerners but so relaxing!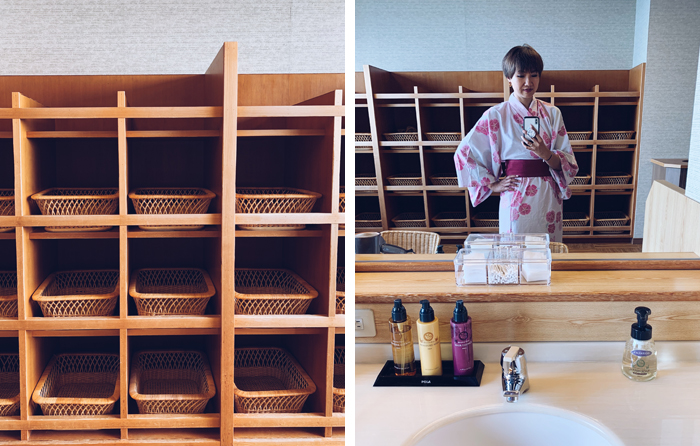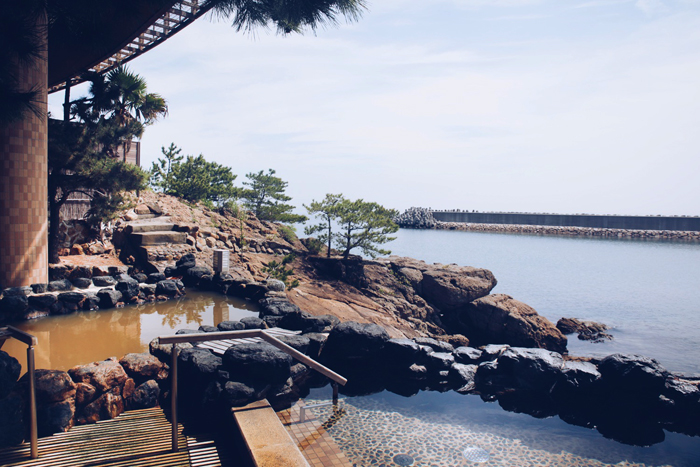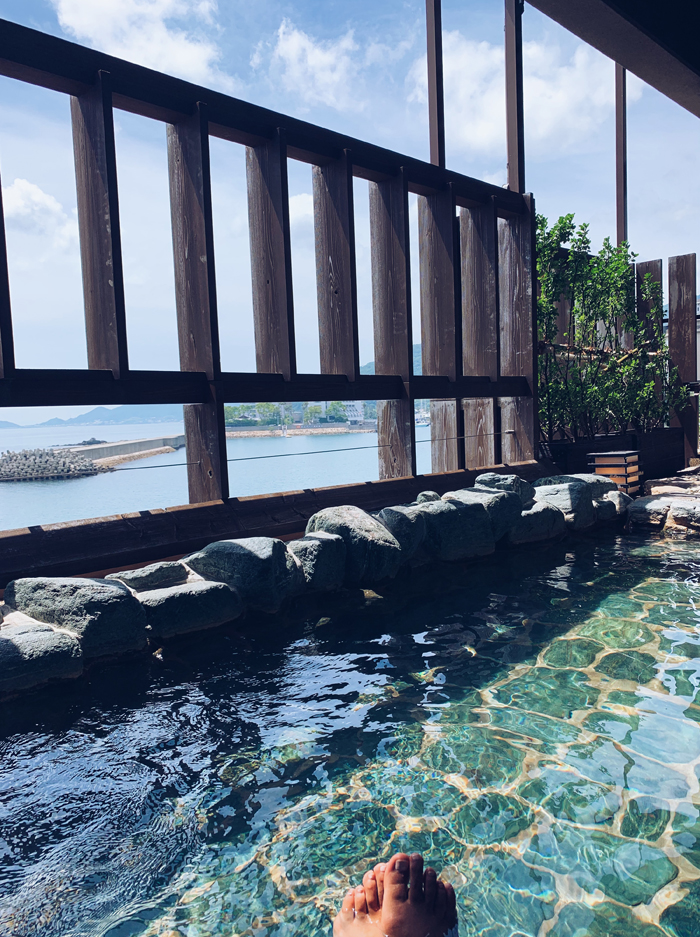 Onsen with a view

I was able to take some pictures in one of the onsen because I was alone in the baths. But otherwise, be aware that photos are forbidden.
MEAL WITH A VIEW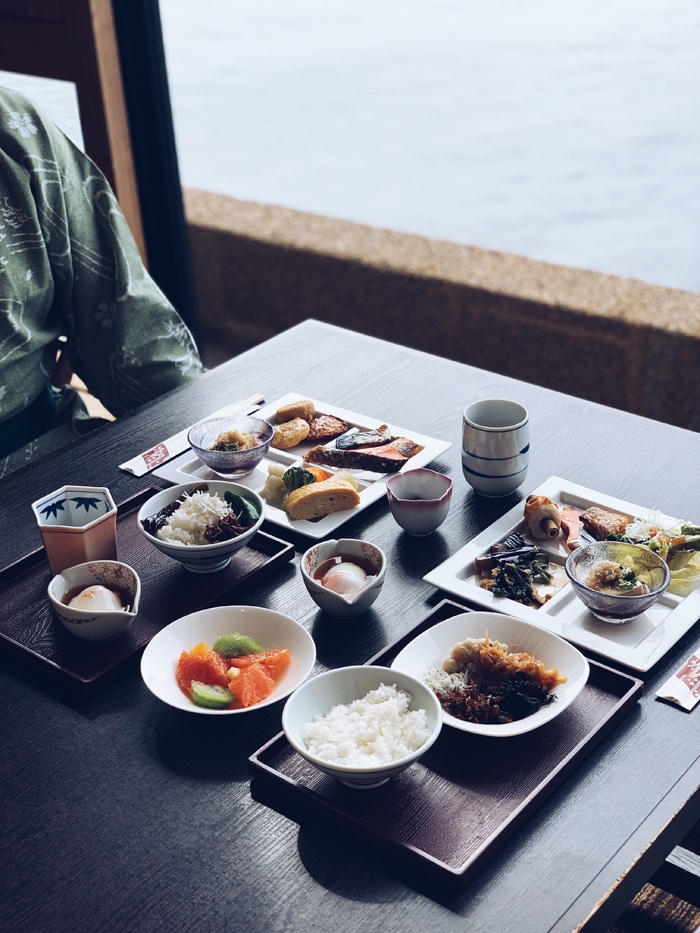 The breakfast
We had chosen to have dinner on the spot the day of our arrival and we were lucky!
The menu was copious and refined, with appetizers, chawan-mushi (Japanese flan), sashimi, fish (sea bream and vegetables in an earthenware pot), shabu shabu fondue, Awaji rice, pickles and miso soup to finish with a slice of fresh melon and a scoop of ice cream.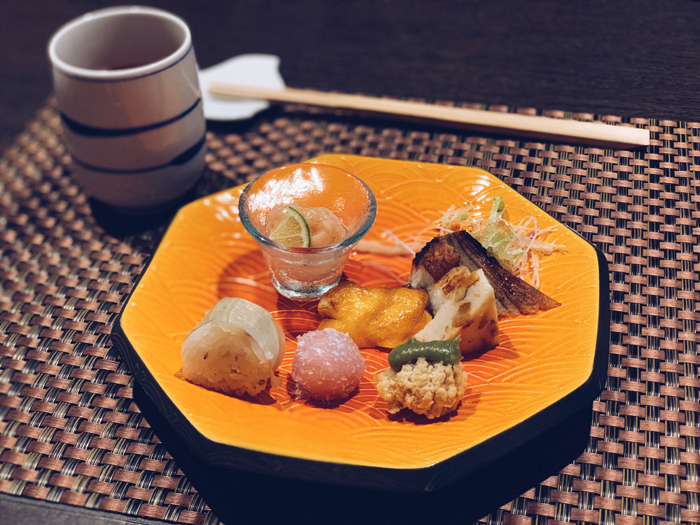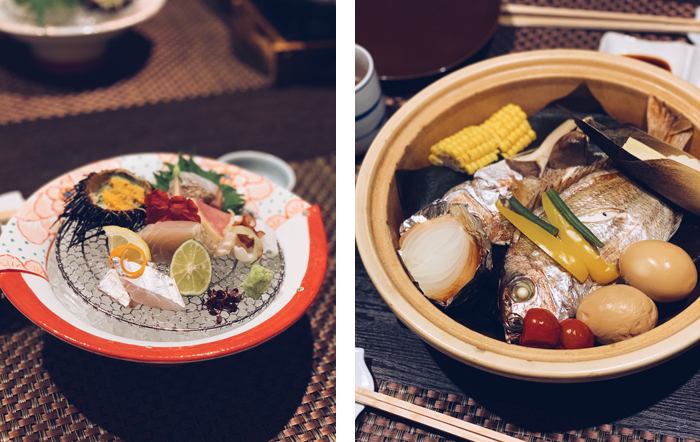 The endless dinner (yes, we ate it all!)
The next day, at breakfast, a complete meal based on fish was waiting for us… always with this view on the sea!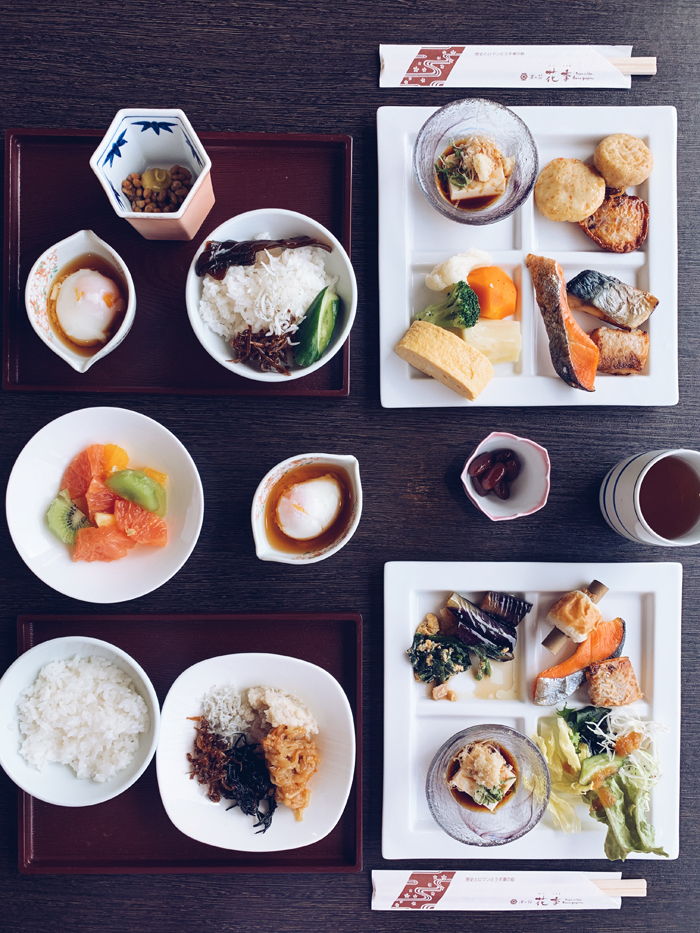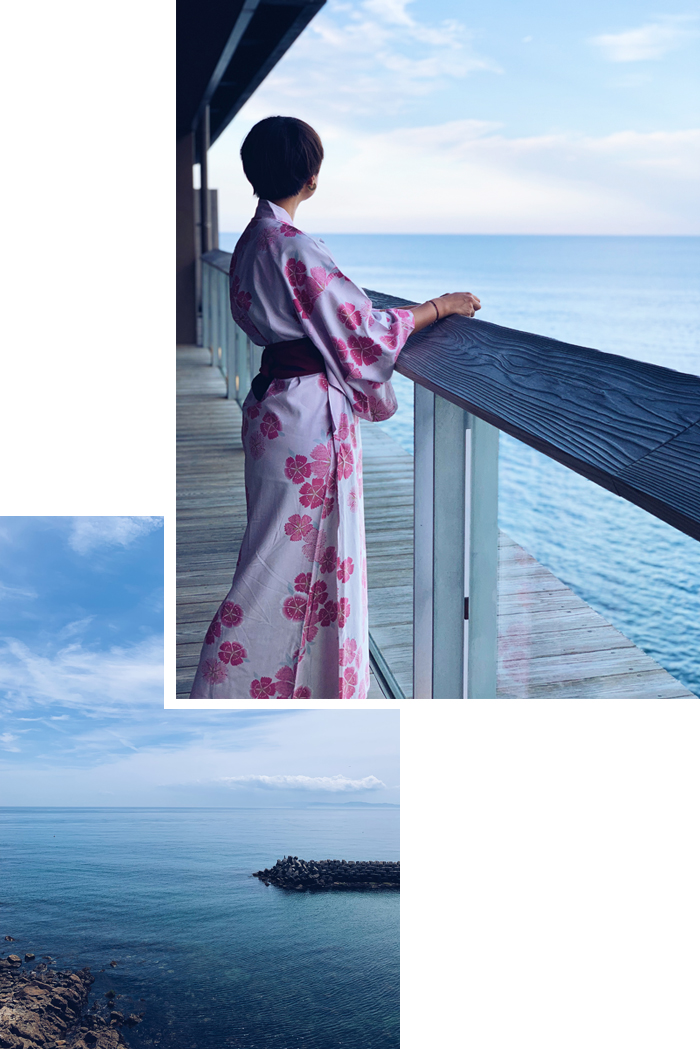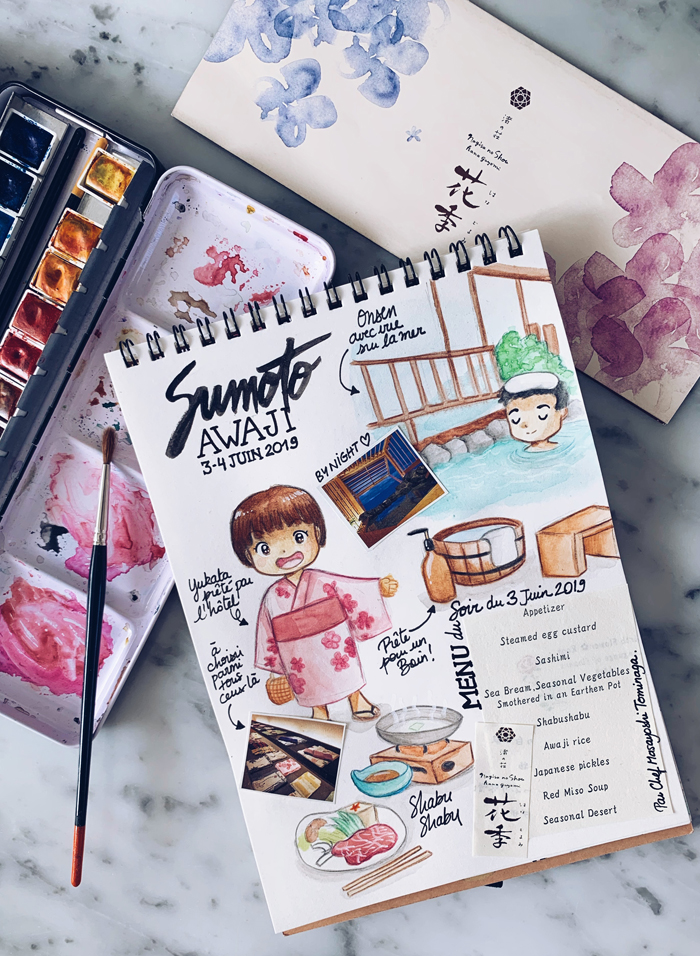 Bye bye my beloved travel diary !
So it is with this relaxing stage that I end my account of this fabulous road-trip of 2019: The most varied, exotic and inspiring trip I've ever taken in Japan. The season chosen (May-June) was perfect for this trip (although I think all seasons are worth it in Japan).
I don't know yet when we will go back there because I'm waiting for the conditions to become normal and optimal again but my head is still filled with wonderful images and memories: I will be patient <3.
It was a real chance to be able to live all these good moments of escape, change of scenery, nature and warm human meetings. I thank you for having followed everything of this trip for 3 years and hope that my reports will be useful for a future trip! (Don't hesitate to ask your questions in the comments, I will answer them with pleasure!)
Here are all the reports of my trips to Japan (I went there in 2007 too but I didn't make a precise report) :
Thanks for escaping with me and see you soon for new adventures! (English translation by Quiterie)