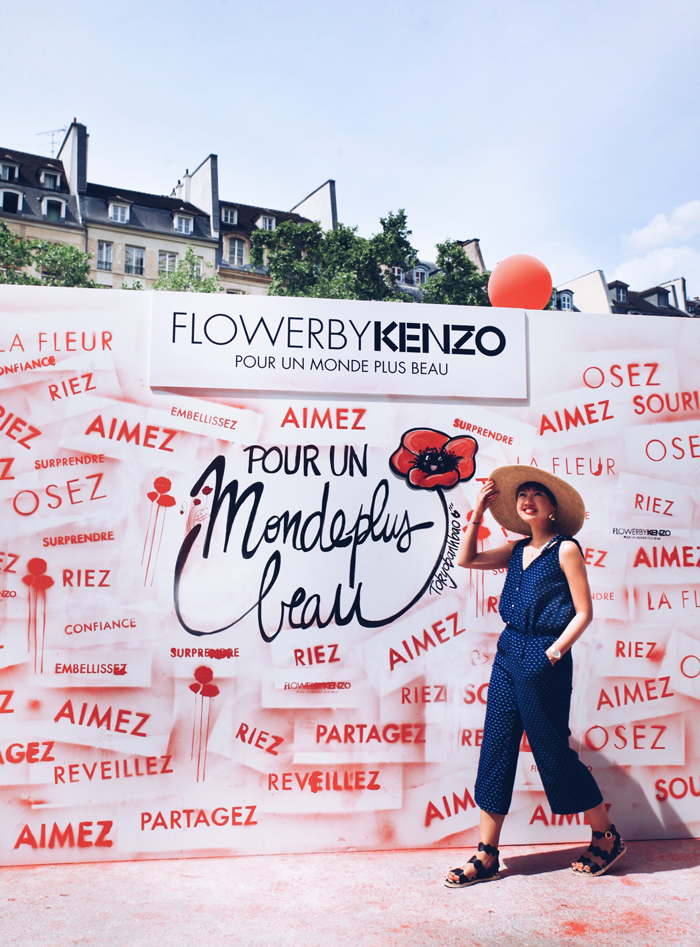 I have been working the past days and months on pretty tiring and time consuming projects but what a joy to finally see them become reality!
Even though most of the actions are more on social media nowadays, I wanted to go more into details on this blog to share with you my experience.
My "Flower by Kenzo Le cushion" video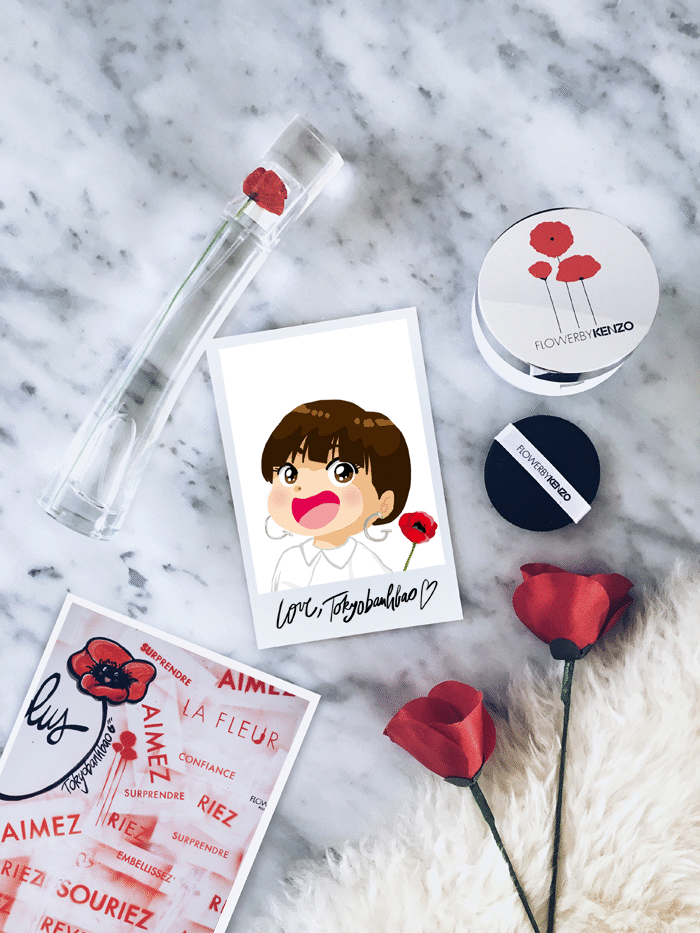 At the end of 2017, I was contacted by the Kenzo Parfums team to imagine a video about a new product launched in collaboration with Sephora: a nomad version of the iconic Flower By Kenzo called Flower By Kenzo Le Cushion.
I had full permission to imagine a story related to the new product, the Kenzo parfums team being more than ever ready to hear my desires and ideas…
Week after week, the team work was very smooth, one idea coming after another.. Ha ! Ha ! It can be seen as show off but I sincerely appreciated working with them!
With this video, I would like to tell about my days as illustrator with a touch of magic… (my Sailor Moon side, nothing we can't do about it!)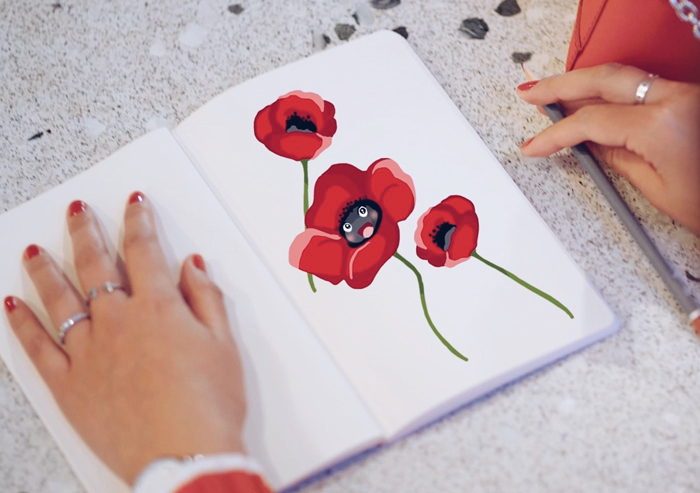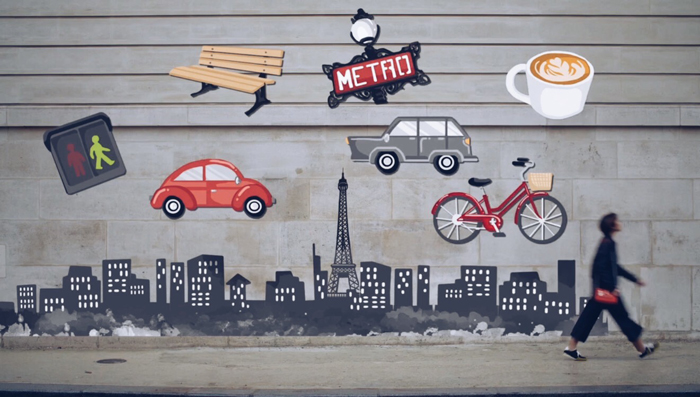 A few meetings, hours of work and shooting led to this video that you might have already seen on Kenzo Parfums' Facebook page or on my Instagram account.
Anyway, I hope you will like the result, and I would like to thank everyone who already sent me a very enthusiastic message. It's always very encouraging for me and I am really grateful!
Flower by Kenzo at Beaubourg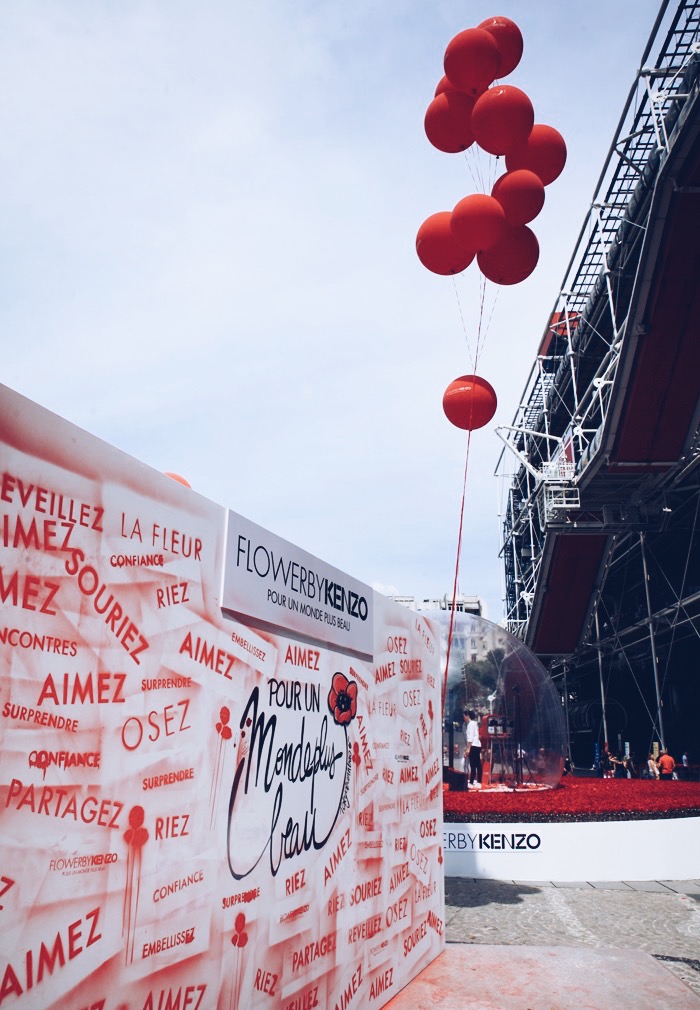 Then, a project leading to another, some time after, I was asked to cover a Flower by Kenzo event at Beaubourg in collaboration with Sephora: taking over the instagram stories, explaining about this weekend event but above all, inaugurating with a drawing/mantra the big wall at the 'place Beaubourg' installed for the occasion.
Here are the pictures of the wall, with my initial drawing liven up with multiple tags added by visitors gradually over the weekend: a nice symbol of a much more beautiful world created together. .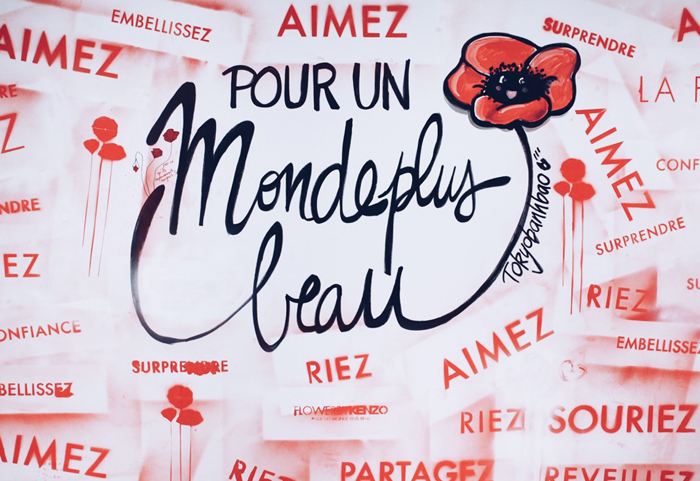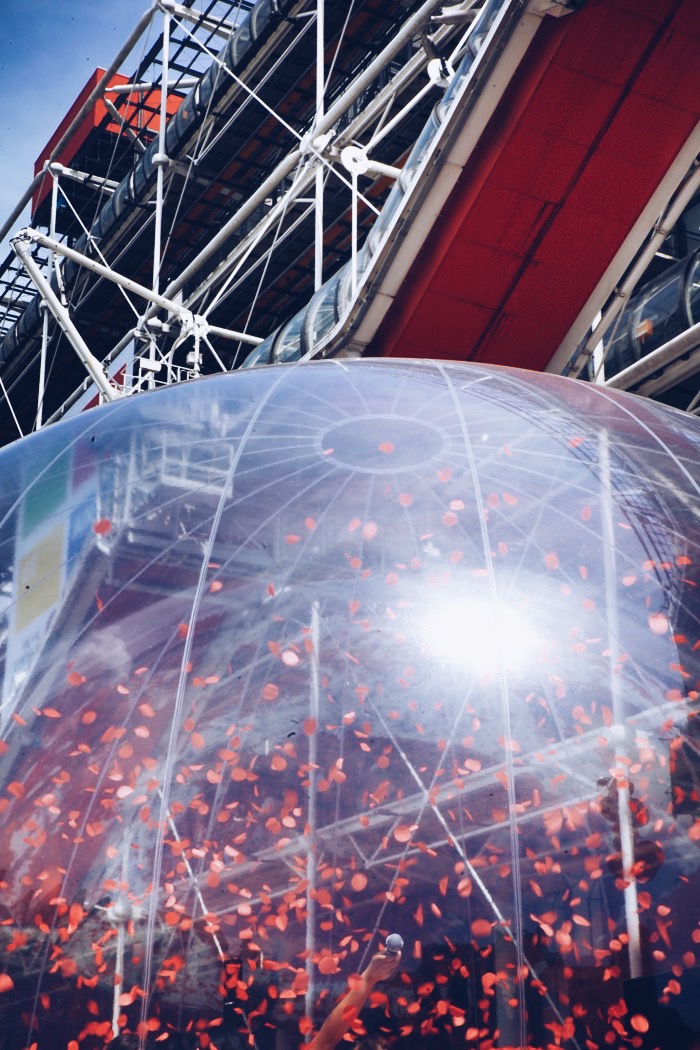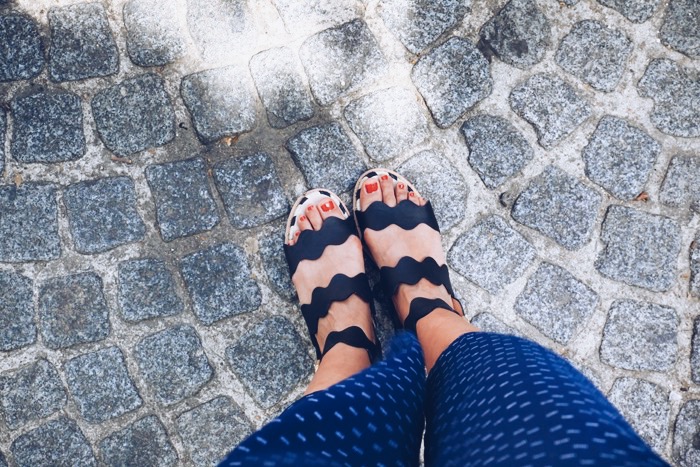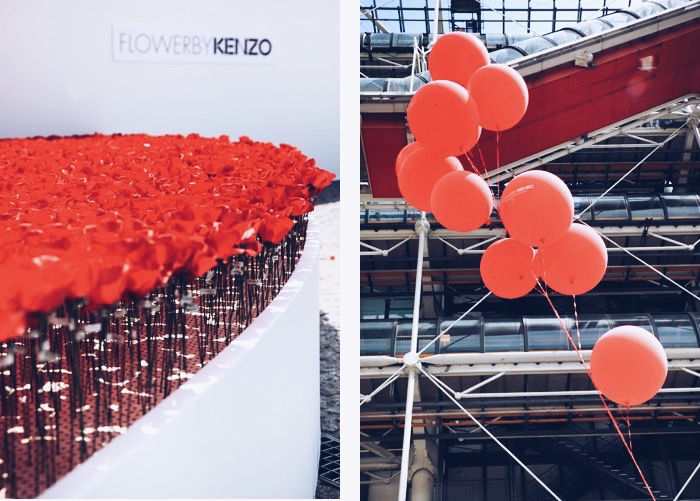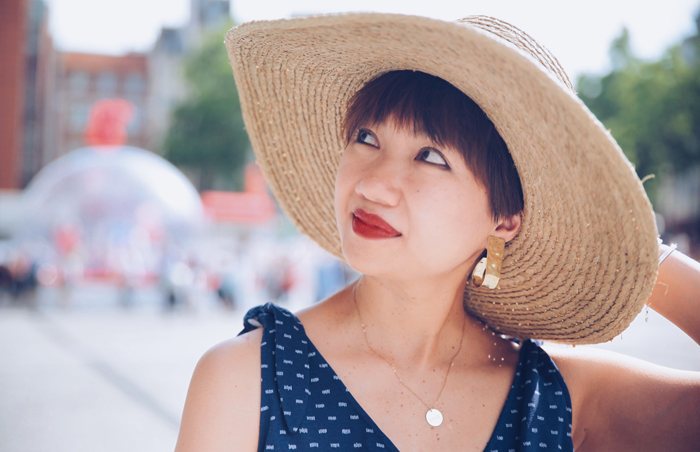 I took this chance to take a few more pictures the day after my inauguration, when it was less crowded, and I am sharing them with you in this post.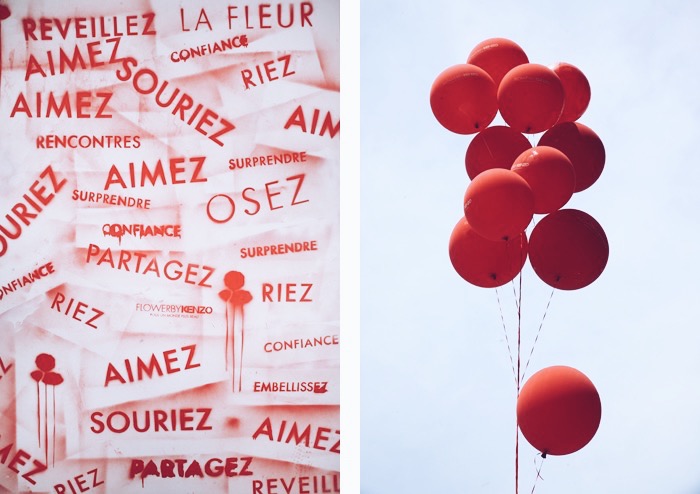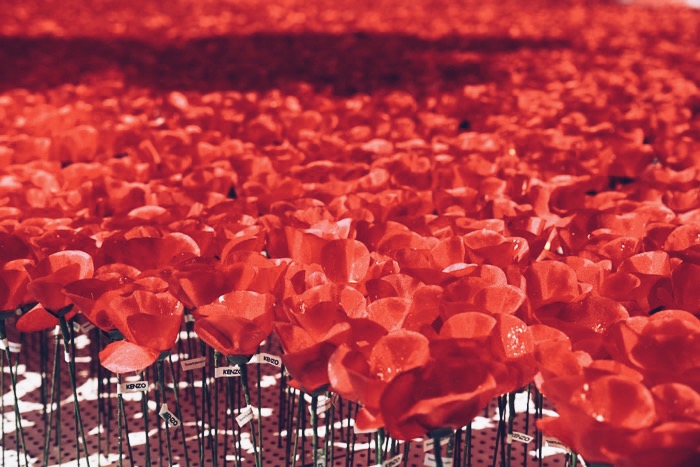 It seems like "Cheezyland" is kind of my mood lately but thank you all for making my life even more beautiful for the past 11 years: indeed, I also celebrated the blog birthday last May 25th!
Time flies since May 2007, but the pleasure remains the same and this Flower by Kenzo mantra couldn't describe better my feeling lately… Thank you for making my world much more beautiful. (English translation by Quiterie)