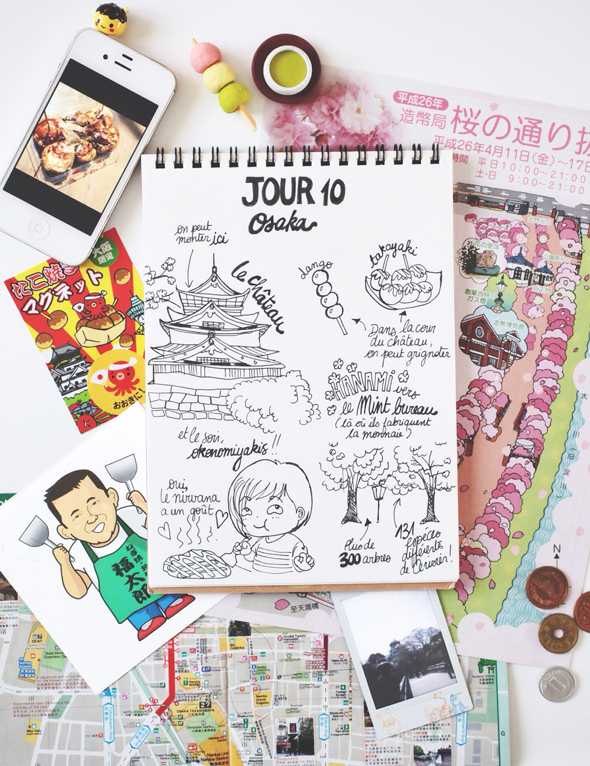 Let's carry on with our Japanese journey in Osaka: this city has almost as much to offer as Tokyo. We stayed there 2 days and a half: Of course, we didn't have enough time to go deep into the city but for a first, I thought it was quite good. Here are some ideas of visits but obviously, there are many other things to see!
OSAKA CASTLE (大坂城)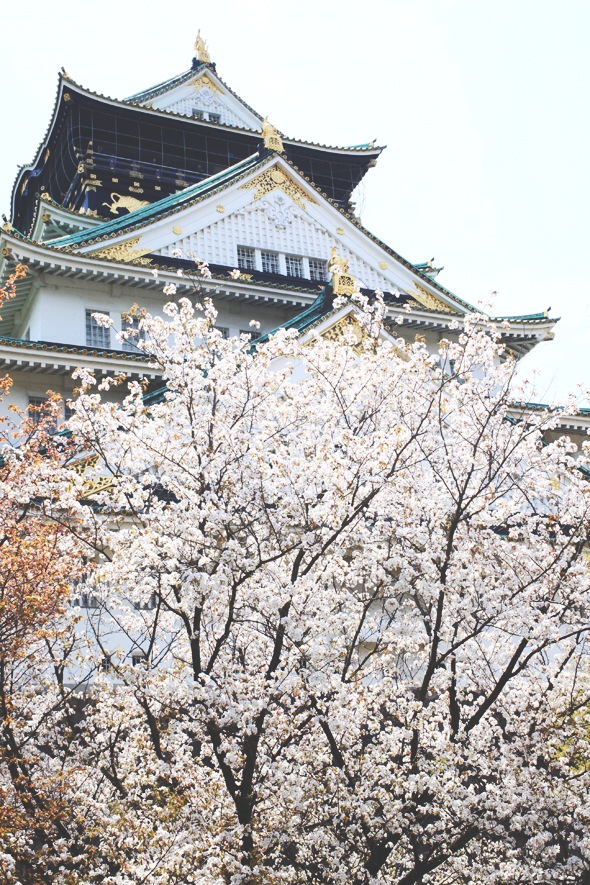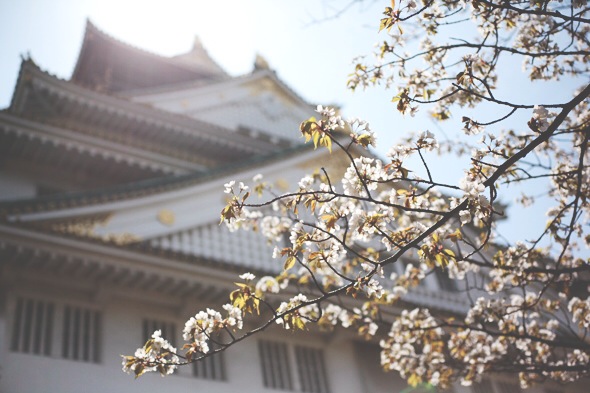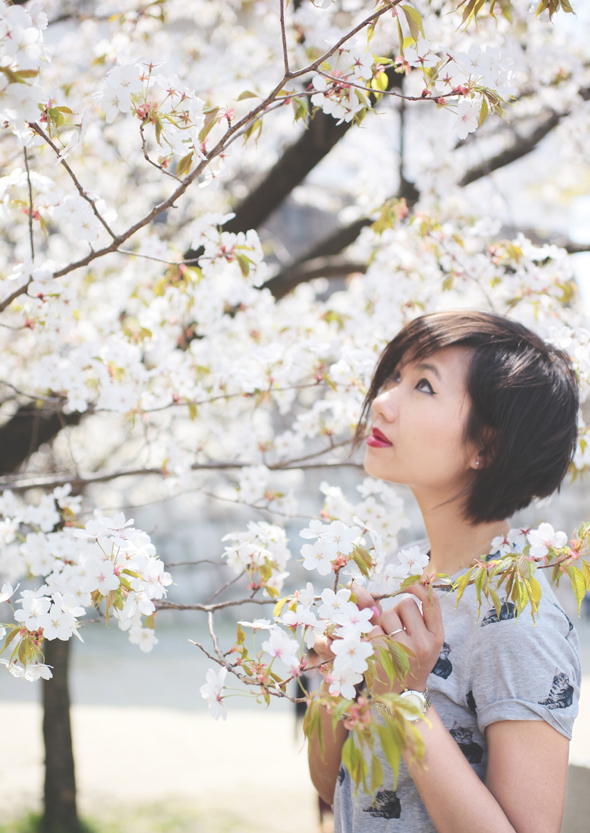 Tee shirt Paul & Joe Sister x La Redoute
Lipstick Rouge Coco « Rivoli » Chanel
(1-1 Osakajo, Chuo Ward, Osaka Métro : Osakajo Koen)
This castle dates back to 1583 (thank you travel guide!). I won't be presenting the whole historical background but you must know that due to wars, lightning strikes (real ones!) and fires, it has been destroyed and rebuilt many many times since its creation.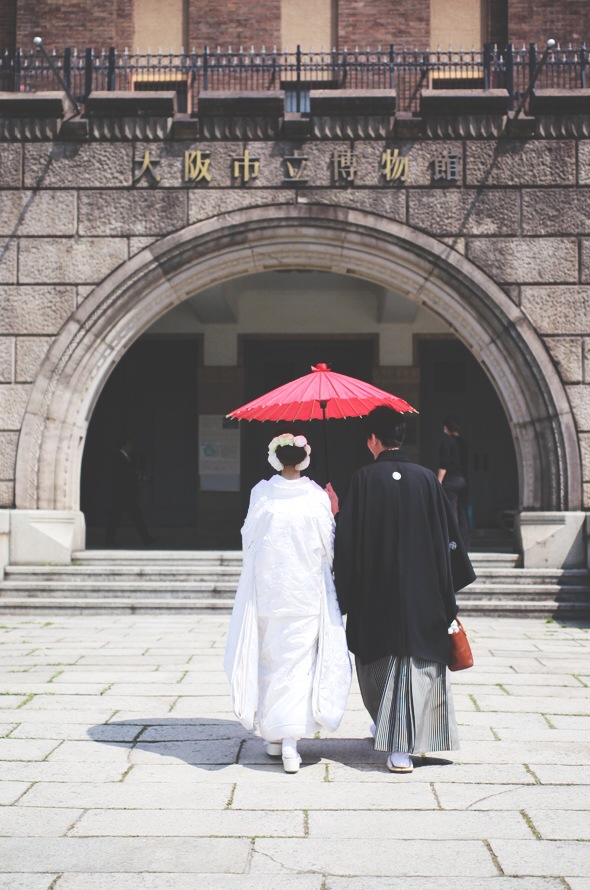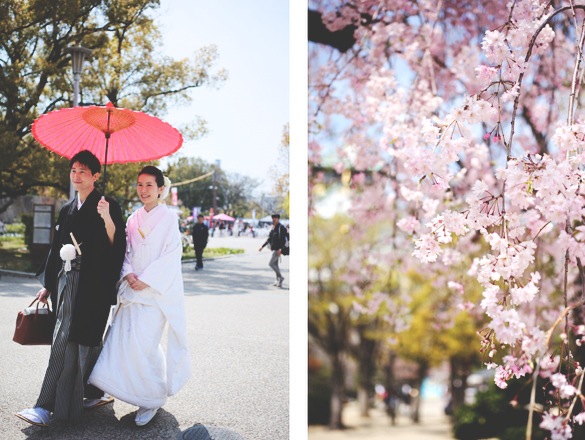 Inside, you can find an armor collection. It is also possible to enjoy the overlooking view of the city by taking the elevator leading to the top.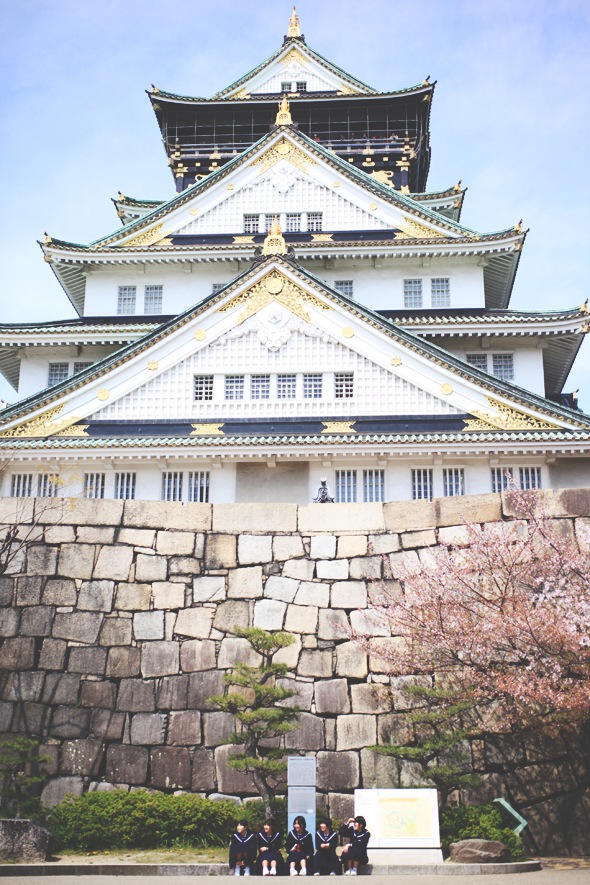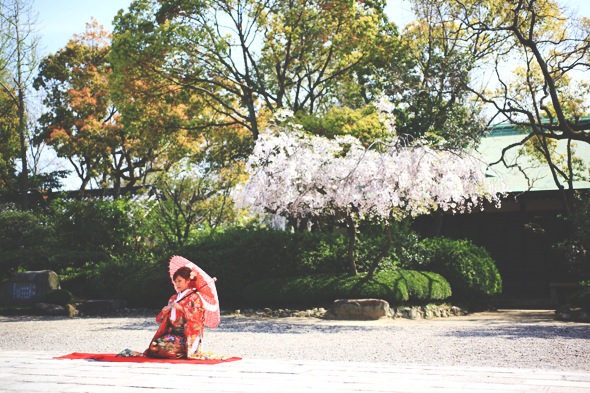 During our visit, we enjoyed the cherry blossoms and admired a few married couples playing models, right in the middle of this "out of time" place. I also melted when I saw this little ball of fur, making his master so proud.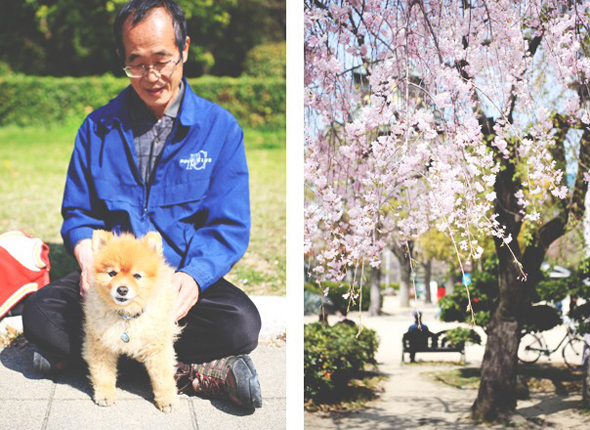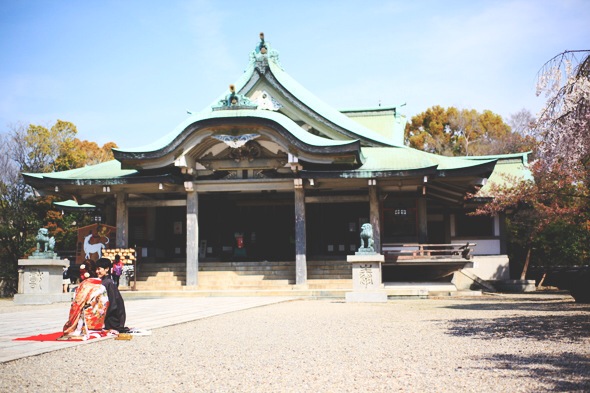 Cherry Blossom viewing at  JAPAN MINT (造幣局)
(1-79, Temma 1-chome, Kita-ku, Osaka, Métro : Osakajo Kitazume)
Then, we went towards the big path surrounded with cherry trees, right in front of the Osaka Mint Bureau. I thought I had seen already a lot of things in Tokyo regarding cherry trees. Well not enough!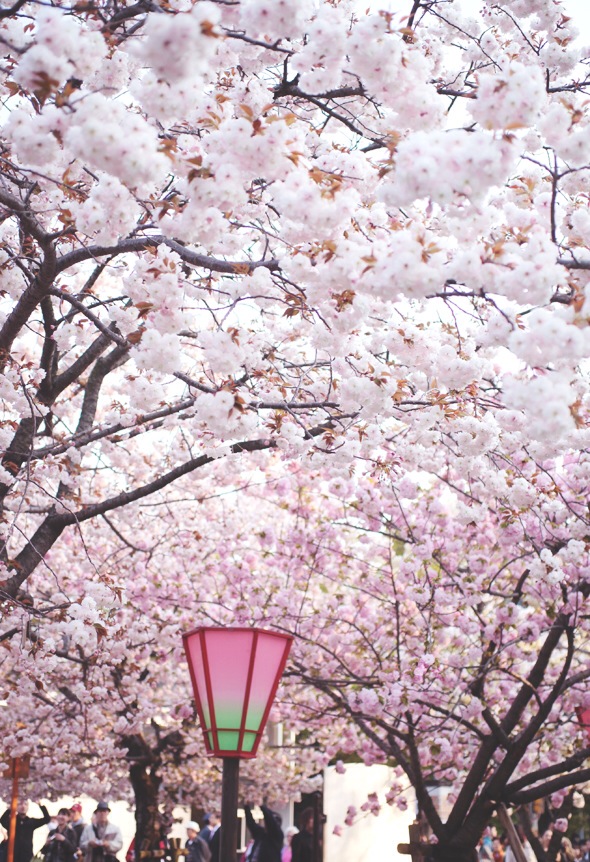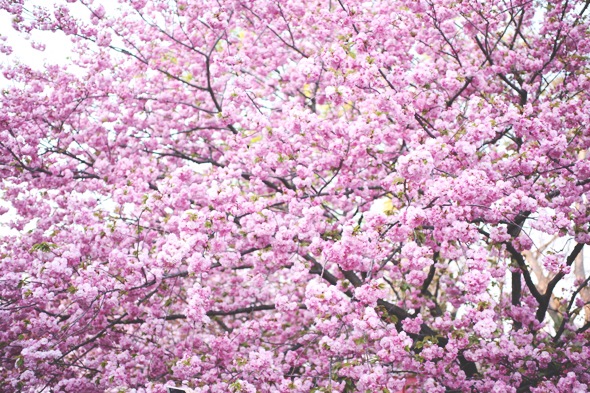 This path, around Osaka's Mint gathers more than 350 cherry trees and 131 different species. Pure magic.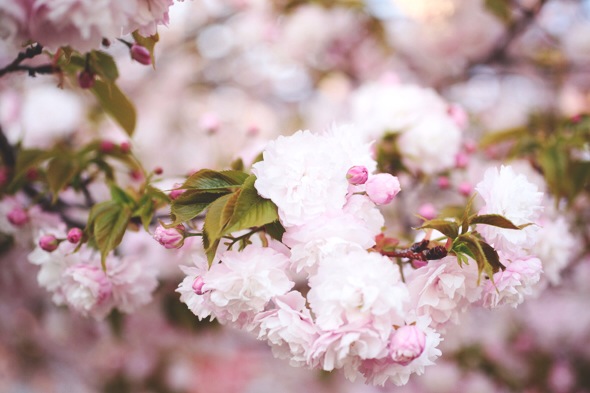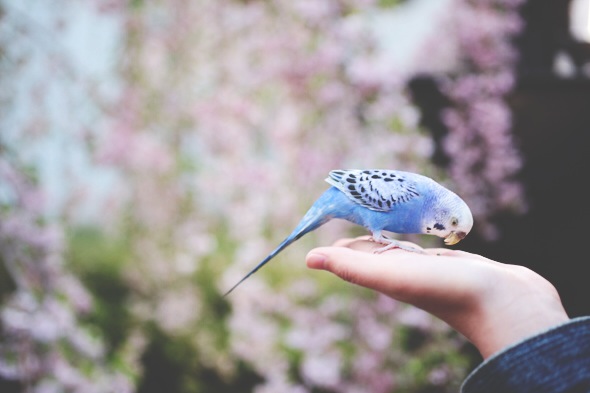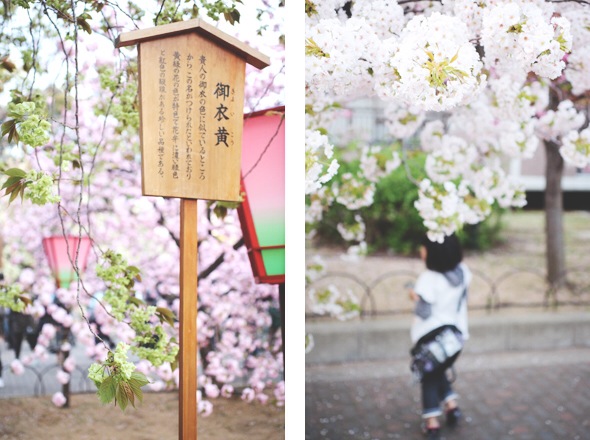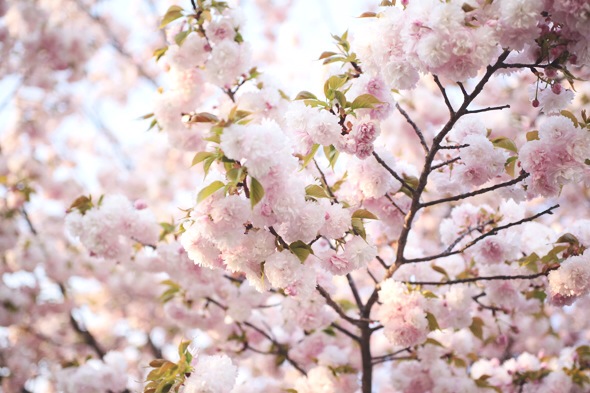 I even discovered a new species of green flowered cherry tree: have you hear about it? Anyways, if you come across this place in April, it is THE place to be.
 FUKUTARO Restaurant (福太郎)
(2-3-17 Sennichimae, Chuo-ku, Osaka, Métro: Namba)
To finish this walk, a stop in one of the best okonomiyaki restaurant of the city (says the receptionist of our hotel).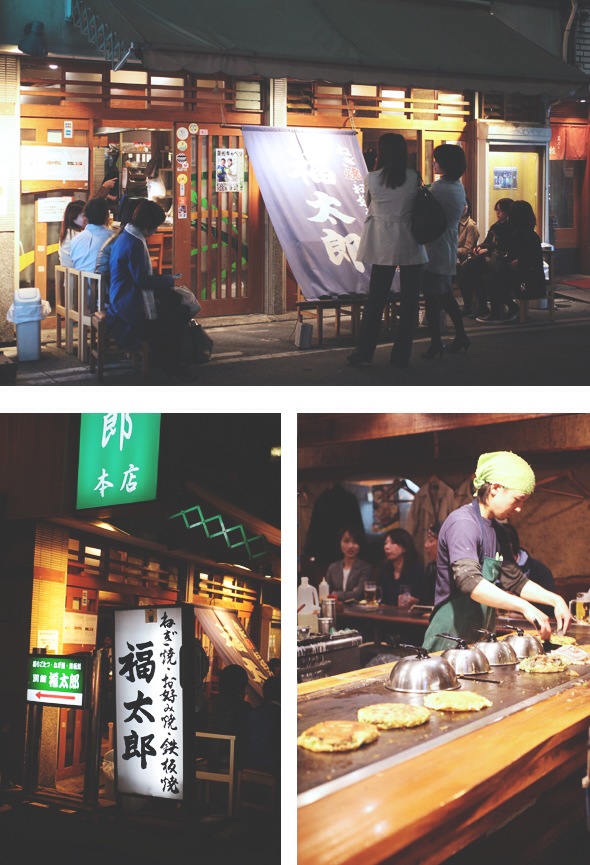 For those who have never heard of it, okonomiyaki is a sort of pancake/omelette with cabbage and all sorts of ingredients that you can taste at Aki, rue Sainte Anne in Paris, by the way.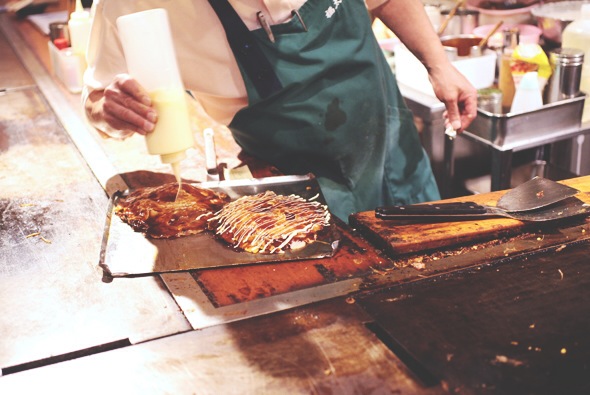 Here, you need to line up, of course (don't forget to put your name on the notepad in the entrance!) but it is completely worth it! I thought the pancakes were way lighter than in France (my only basis of comparison is Aki) and much more stuffed!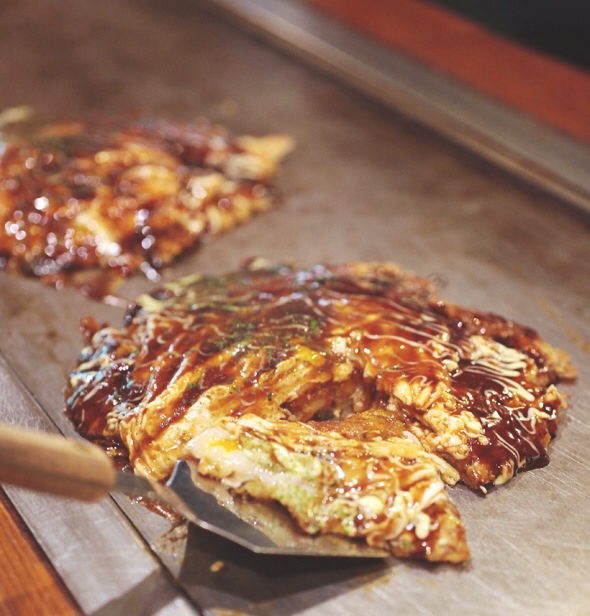 Seated at the bar, I let myself be tempted by the negiyaki, a variety of the leek based okonomiyaki. It is delicious, melts in the mouth, tasty, crispy.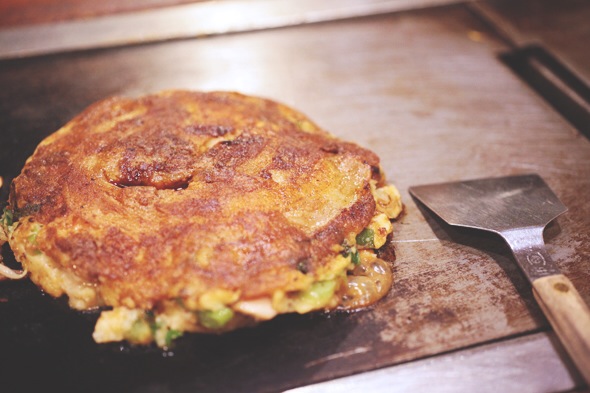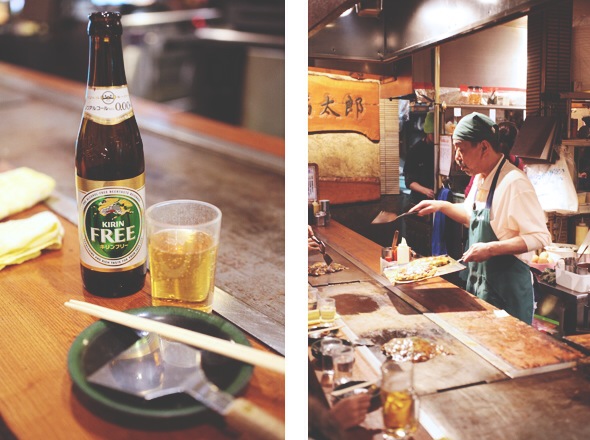 I also discovered alcohol free Kirin Beer, (I think I already told you about my alcohol intolerance? make fun of me all you want! .. a sip of beer and my legs get all cottony and my vision gets immediately compromised! ): So… this may seem like a total sacrilege for the experts (like ordering a salad at Mc Donald's… mwarf !) but personally, it suited me very well !
In any case, I totally approve this address (we came back twice): I am actually drooling just talking about it! (English translation by Daphné)
Previously on MY JAPAN TRAVEL DIARY :
Notre appart à Tokyo
Day 1 : Sumida Park & Asakusa
Day 2 : Namco Namjatown
Day 3 : Omotesando & Harajuku
Day 4 : Ueno Park
Day 5 : Errances gourmandes à Omotesando
Day 6 : Odaiba お台場
Day 7 : Tsukiji market, Meiji & Yoyogi
Day 8 : Tokyo Skytree
Day 9 : Dans le train pour Osaka !