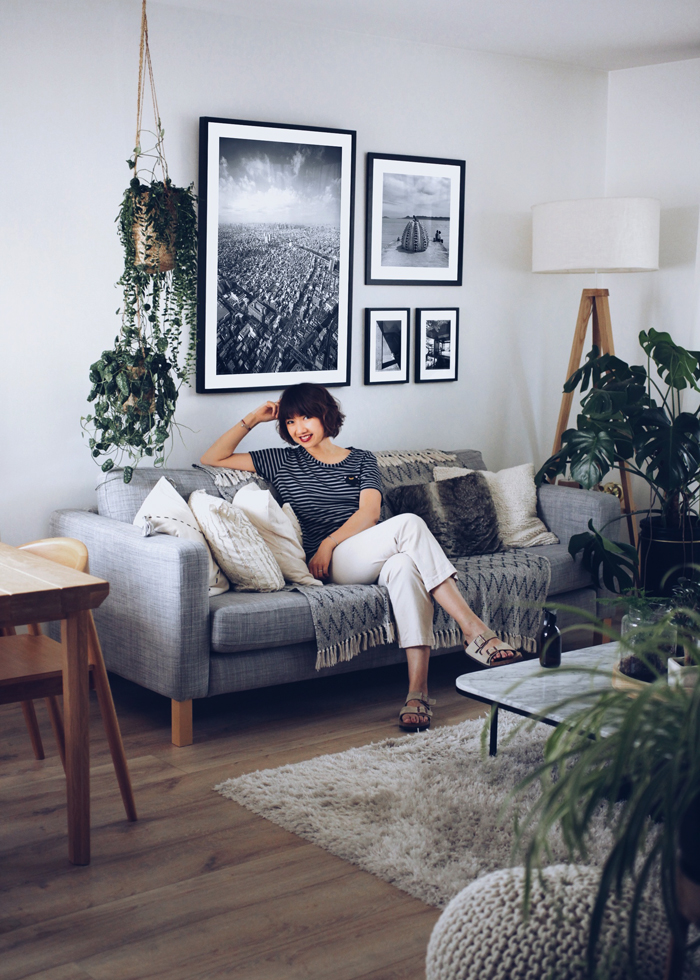 Today is the 17th « Five senses » article to tell you, as always, what have stimulated my 5 senses lately. I hope you'll like reading it and that you'll discover a few things: enjoy !
Taste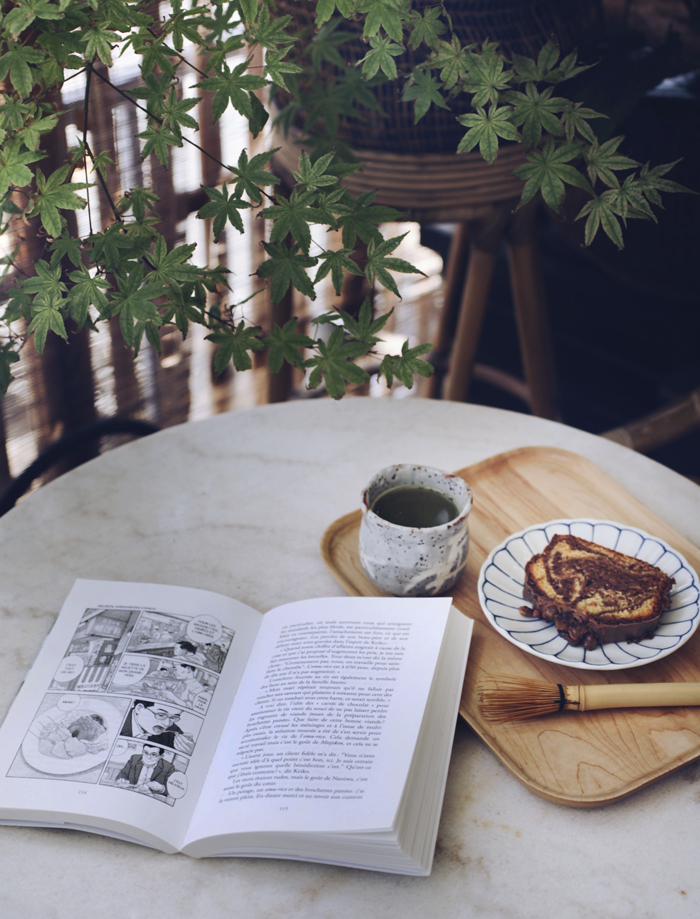 I bought this book before the lockdown and just finished it… it's the perfect illustration of the slow life!
« Un sandwich à Ginza » can be read quickly or very slowly… the way I chose. The author Yokô Hiramatsu precisely describes delicious japanese meals, from a favorite restaurant, an unusual place, from Osaka to Tokyo, season after season. A few drawings of the comic master Jirō Taniguchi come along to illustrate the story: a real plus to the narrative.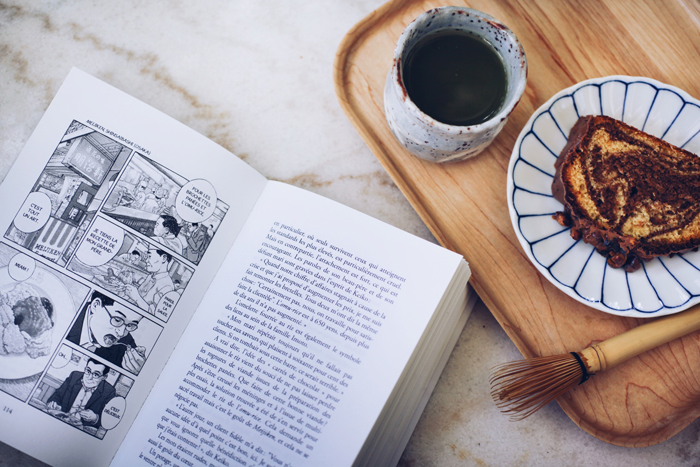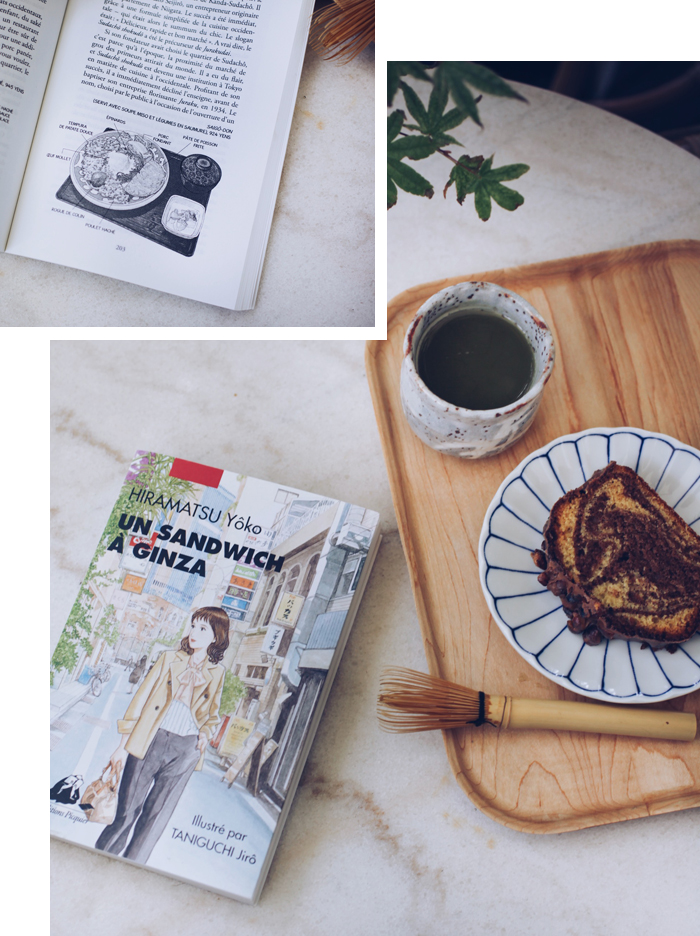 "Un sandwich à Ginza" by Yôko Hiramatsu (illustrated by Jirō Taniguchi) Editions Picquier
While reading, I was really pleased to discover the Omurice temple (omelette stuffed with rice), the joy of a winter invigorating fondue (nabe) or the secrets of a simple cantine in a company.
A change of scenery and descriptions to make your mouth water (only the episode with the bear repelled me). I was as amazed as when I read the manga « Le gourmet solitaire » from Jirō Taniguchi. A contemplative narrative that makes you travel and makes you want to try new flavors.
Sight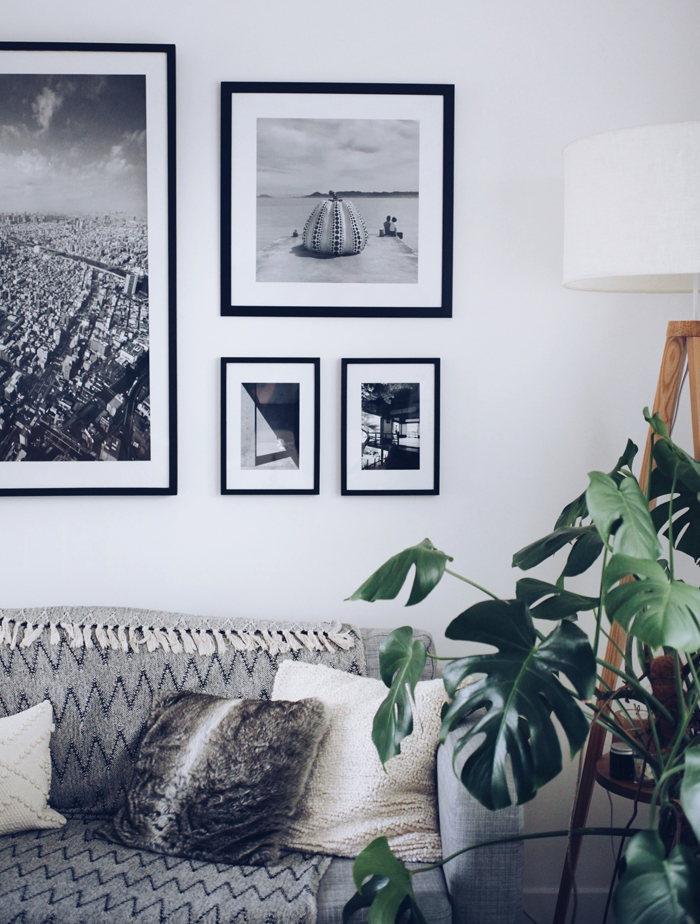 As I said on Instagram, the posters in our living room have been the same the past three years, and even though they were very useful to decorate our wall, it was time to choose more personal images, which will remind us souvenirs. And what would be better than photos from our Japan trips?
The most difficult was to select only 3 (we kept on the left side the photographic enlargement of the SkyTree from 2014, that we really love)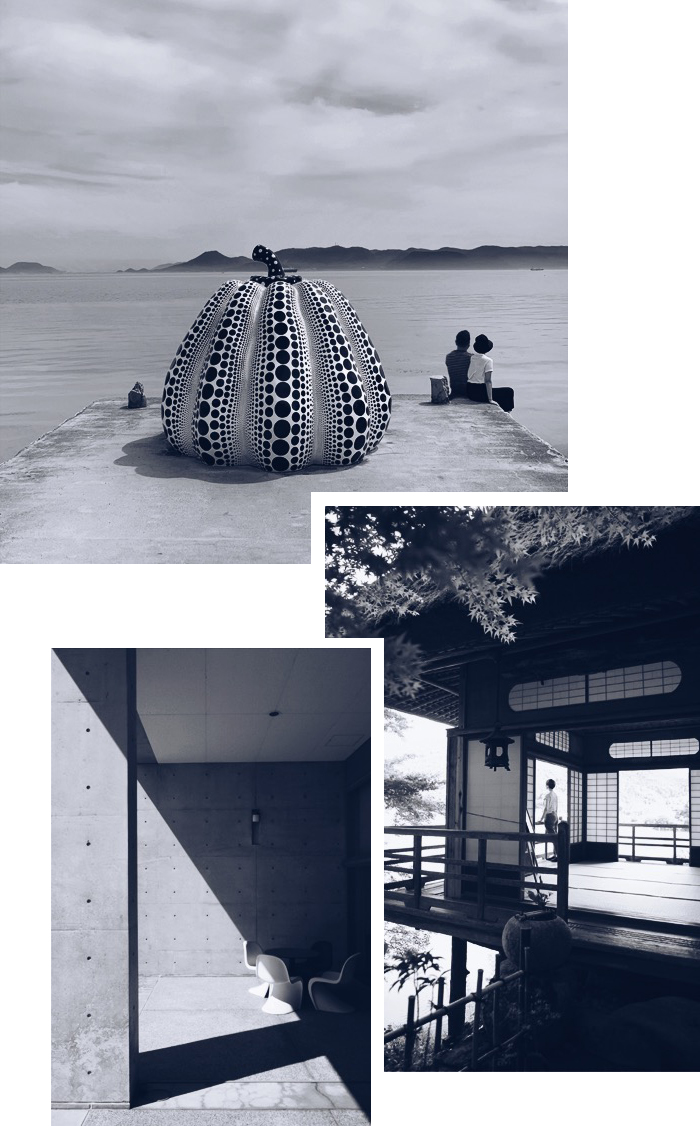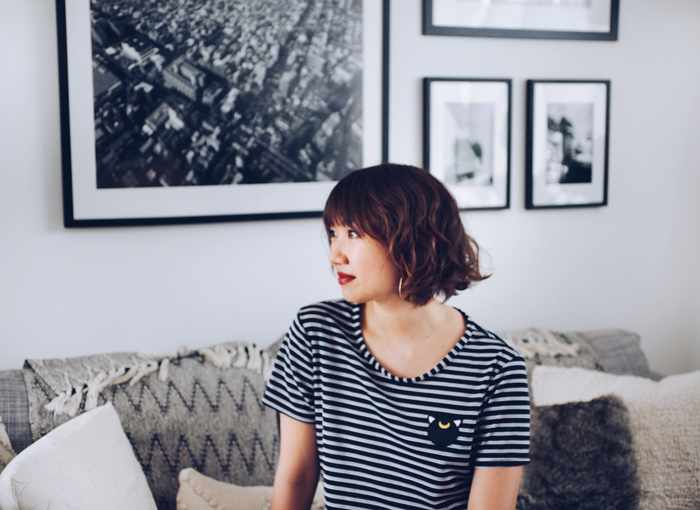 Teeshirt vintage customised with a MadHatterPlushies patch (already seen here)
Some of the pictures were beautiful in colors but austere in black and white, and we wanted to avoid all the famous "cliché" (classic views of monuments from Japan, kimono/yukata, Tori…). So after long hours of discussion, here is the selection:
A picture of my SO and I seated next to the Yayoi Kusama artwork in Naoshima, taken by a tourist with our camera (we might not leave our camera like this in another country but Japan is quite safe about this). An impression of serenity emerges from this picture, but reality was different: there was another 10 person lining to take a picture next to the famous pumpkin… but this contrast with the backstage makes us laugh and reminds us some nice memories spent on this wonderful island.
An architectural detail from our hotel in Awaji designed by Tadao Ando We loved so much our stay in this place that watching these few crossing graphic shadows give us peace.
This Garyu Sanso house in the small town of Ozu made us dreaming (I'll tell you more about this soon): we can't live inside but we had to hang it on our wall to pretend.
Smell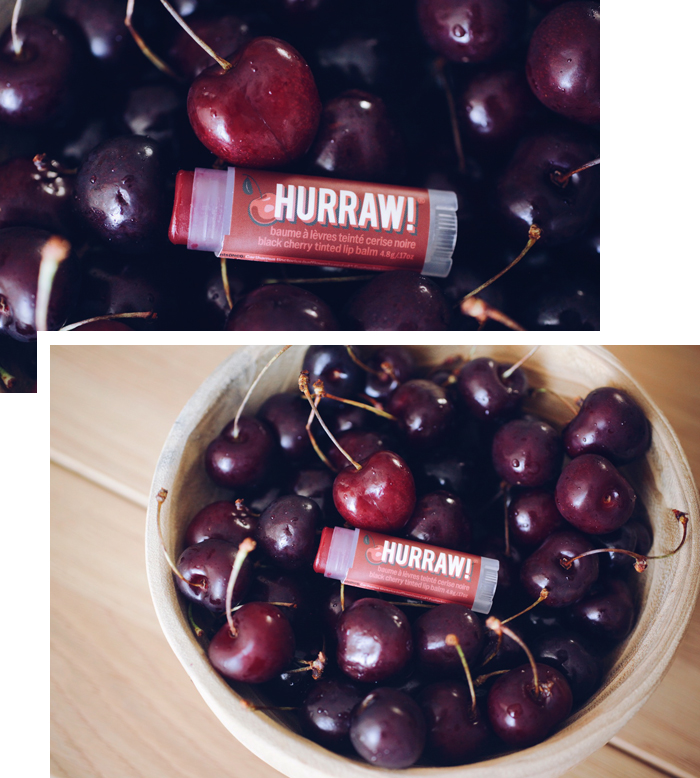 Cherry Lipbalm Hurraw
Since wearing a mask is highly recommended to go outside, I've barely worn red lipstick. However, I don't like a nude face when I take my mask off (to have lunch for instance). So I chose a less colorful alternative than a red lipstick: a tainted lipstick balm with a cherry smell.
I discovered this brand thanks to my friend's Candice advent calendar surprise (=a coco balm), and I wanted to try another taste as yummy. The color is discreet but is enough for these particular period with mask.
Touch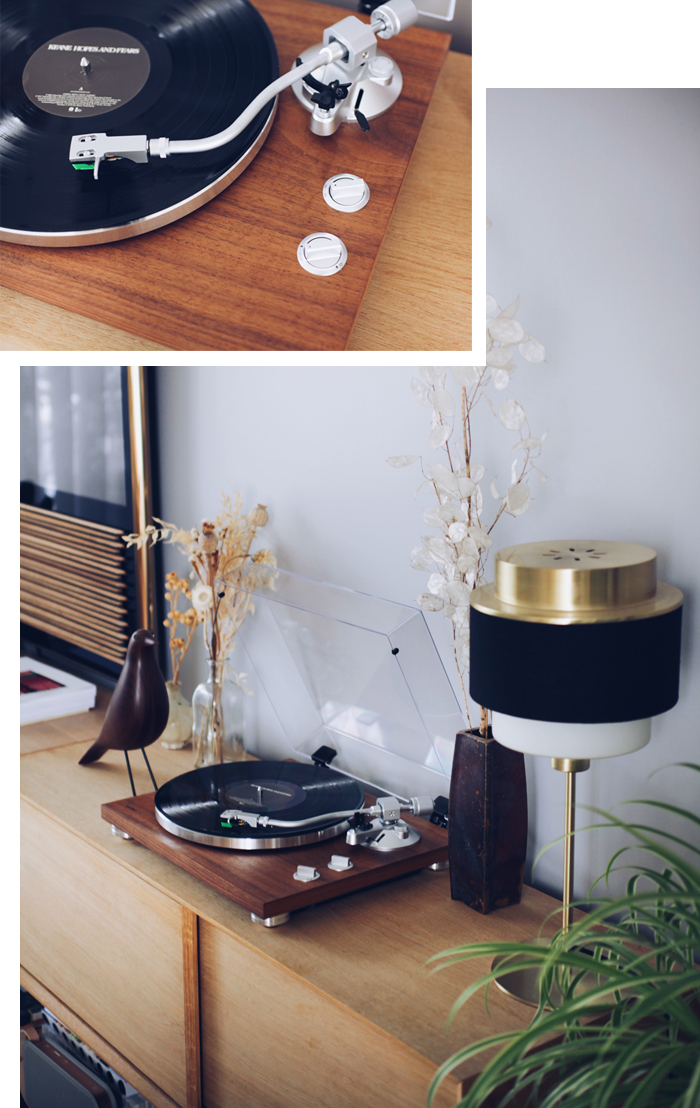 Vinyl turntable TN-400BT Walnut TEAC
You've already seen these vinyl turntable on the blog but I haven't written any article about it.
Indeed, a year ago we decided to invest in a pretty vinyl turntable with a few criterias for the selection: unobtrusive, with a wooden board, transparent cover (to protect from the dust), good sound quality, good durability AND Bluetooth connection so that the sound could come out of our B&O Play speaker.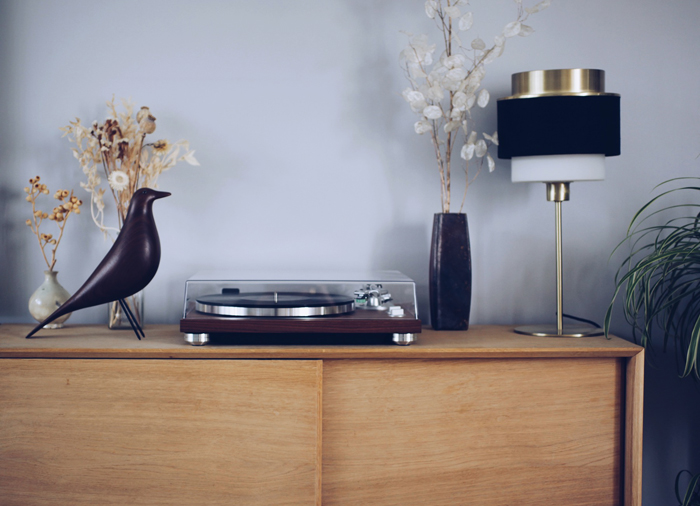 This last criteria made us eliminate quite a few turntables that fulfilled the previous criterias. The purists will say that for a good sound we should have plugged the turntable to an amp and speakers but our priority was also to not have too many things, considering the size of our apartment and our will of minimalism.
It will always be possible to plug an amp later, if we decide to live in a bigger place (and without neighbors!).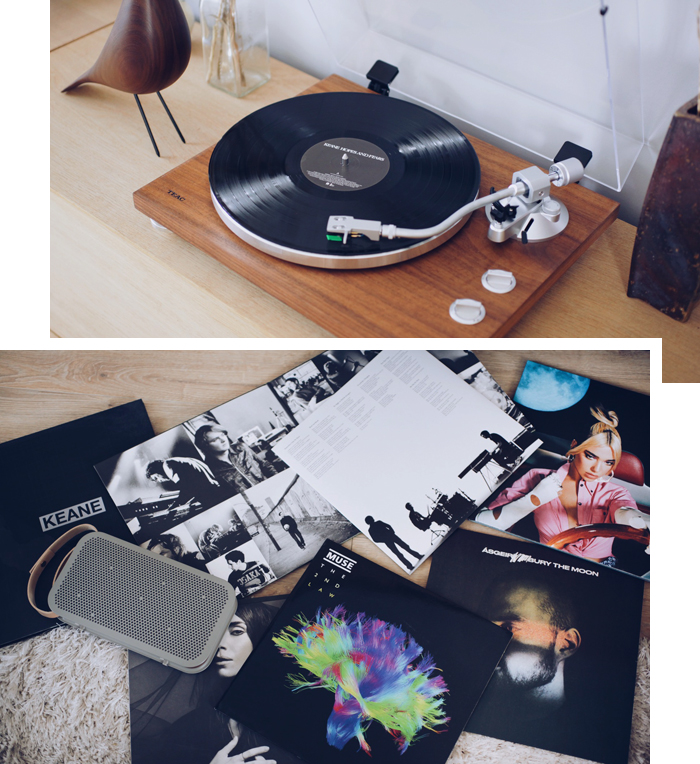 B&O Play A2 Bluetooth speaker Bang & Olufsen (2016)
As for now, the sound of this Japanese turntable is very qualitative and the pleasure to listen to our favorite tracks remains the same.
Now that we all use streaming platforms, I had this envy to get this object in order to have the pleasure to open an album jacket, read lyrics, admire picture.
Hearing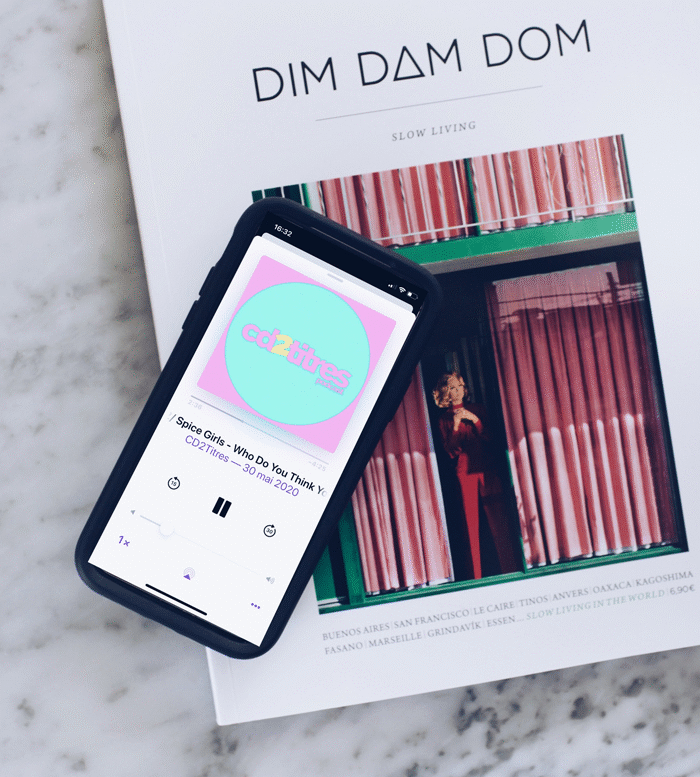 Since the lockdown I've walked every morning with my earplugs in my ears: the good occasion to exercice (which was limited the last few months) and to listen podcasts while walking.
Here are 3 podcasts that I've listened with pleasure while walking in the morning (feel free to recommend others in the comment area below!) :
THE MINIMALISTS : I discovered this podcast after watching a documentary on Netflix with the same name. As its name suggests, it gives you ideas to consume less, using less things to live better, while talking about daily topics. It's all in English but pretty easy to understand (if you have basics but Joshua and Ryan's american accent is very clear).
KIFFE TA RACE : While questions about racism are under the spotlights, it's even more important to educate ourselves and analyse our daily behaviors. This podcast animated by Rokhaya Diallo and Grace Ly discusses without taboo different topics about racism with a guest, in a chill and humorous way. Learning to know the others and accept the differences, that the aim of this podcast – in an educational way as much as possible.
CD2TITRES : the musical Madeleine de Proust. Loïc unveils the secrets of the best hits from 1996 to 2003 : the holy period for Pop music. The story of "Who do you think you are" from the Spice girls, "Erase/Rewind from the Cardigans and other songs we enjoy listening again while discovering the secrets behind. A nostalgic effect but also a lot of information for pop music fans (just like me!). (English translation by Quiterie)