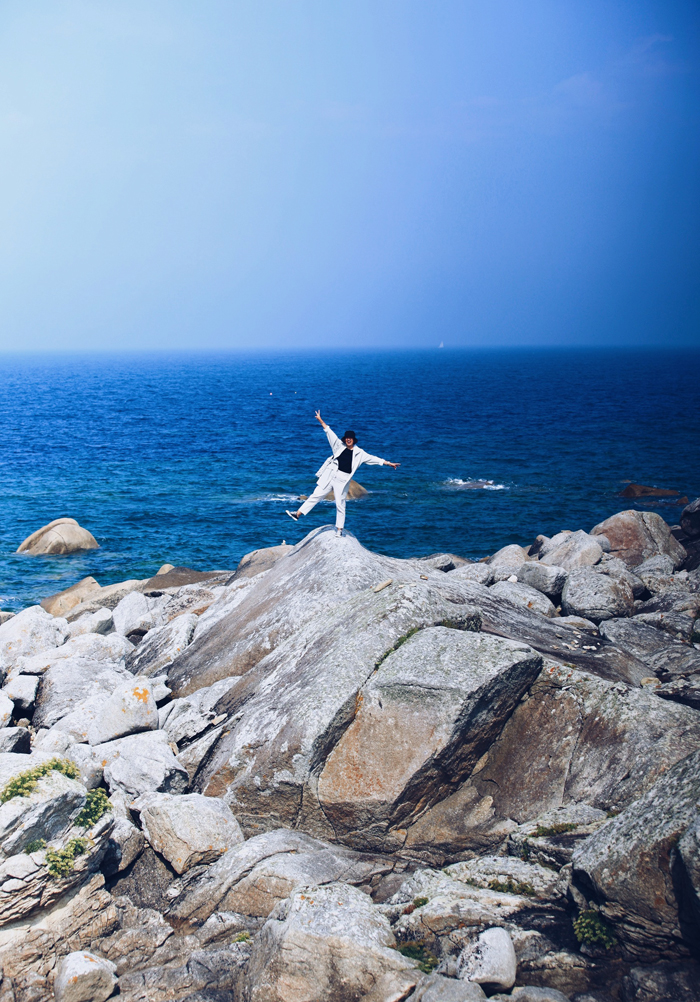 With a little delay, I come back here on my summer vacations which took place at the beginning of September in Brittany. One thing is sure, I always enjoy going on holiday when everyone else has already gone back home.
Last year, it was Belle-île-mer. This year, it was Roscoff in Finistère where the calm of September is always appreciated. Not to mention that we had a rather dull summer, so I took it as a blessing to be able to enjoy these Breton sunbeams.
I will try to list in this article the different places we visited during our stay so that you can maybe organize a vacation or a weekend there (a weekend seems to me a bit short to enjoy everything). Let's go for the visit!
Getting to Roscoff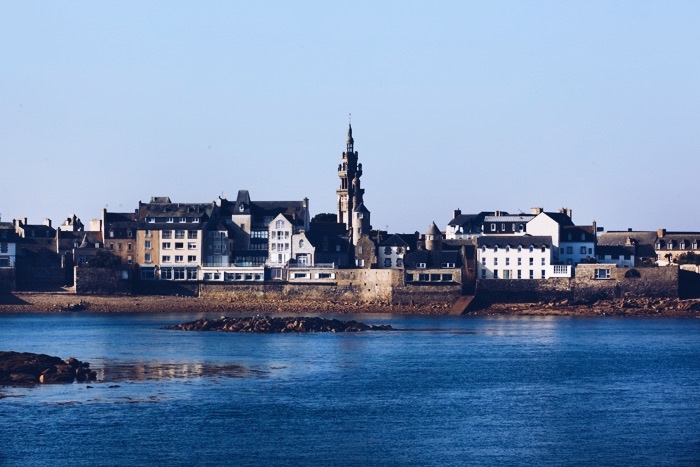 We chose to go there by car (about 5h30 drive).
However, there are trains with a connection in Morlaix from Paris Montparnasse. Once there, it is easier to drive to visit the surroundings but I imagine that with a little organization (and bus lines) everything is feasible.
ROSCOFF and its surroundings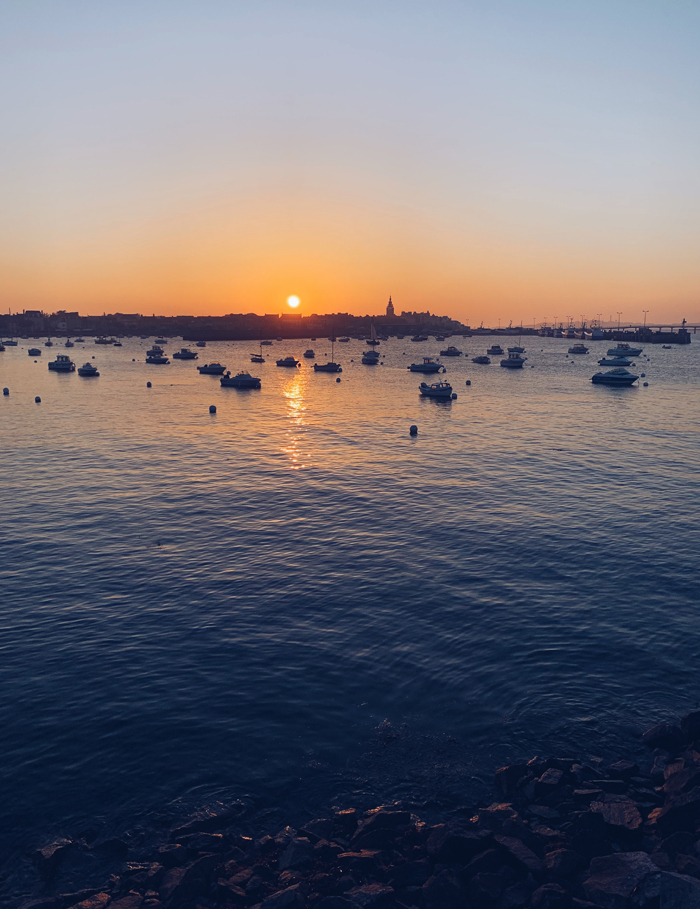 THE EXOTIC GARDEN OF ROSCOFF : A garden with more than 3500 species of plants from the southern hemisphere. Very interesting to walk through, exotic and special mention to the panoramic view at the top of the rock and to the Koi carp pond.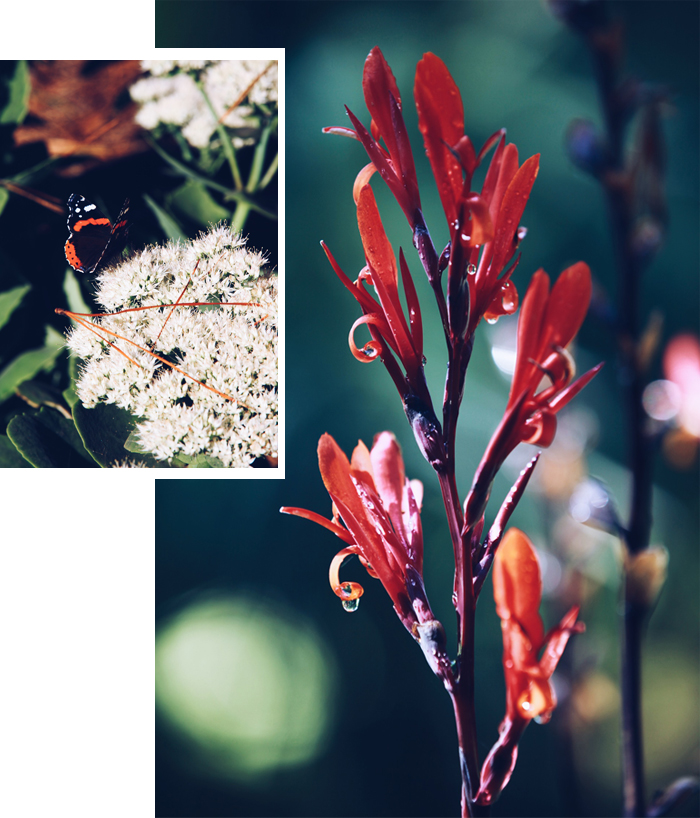 HIKING TO THE POINT OF PERHARIDY : We went for a short day walk to reach the point of Perharidy, starting from Roscoff and following the coast.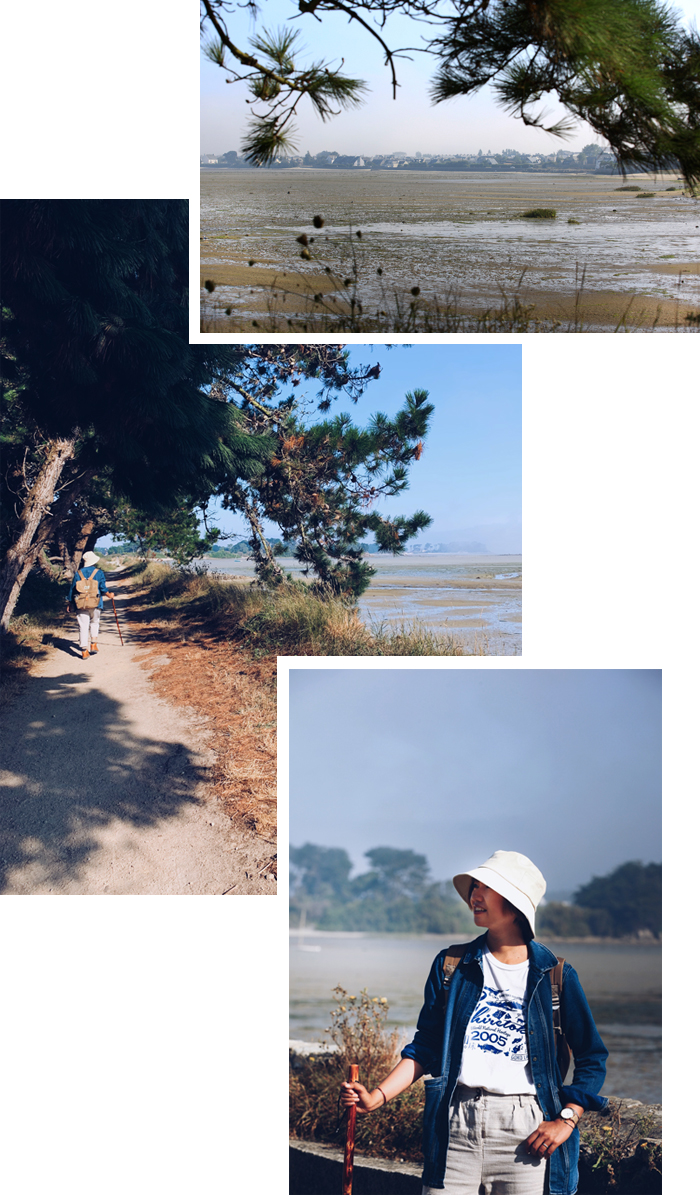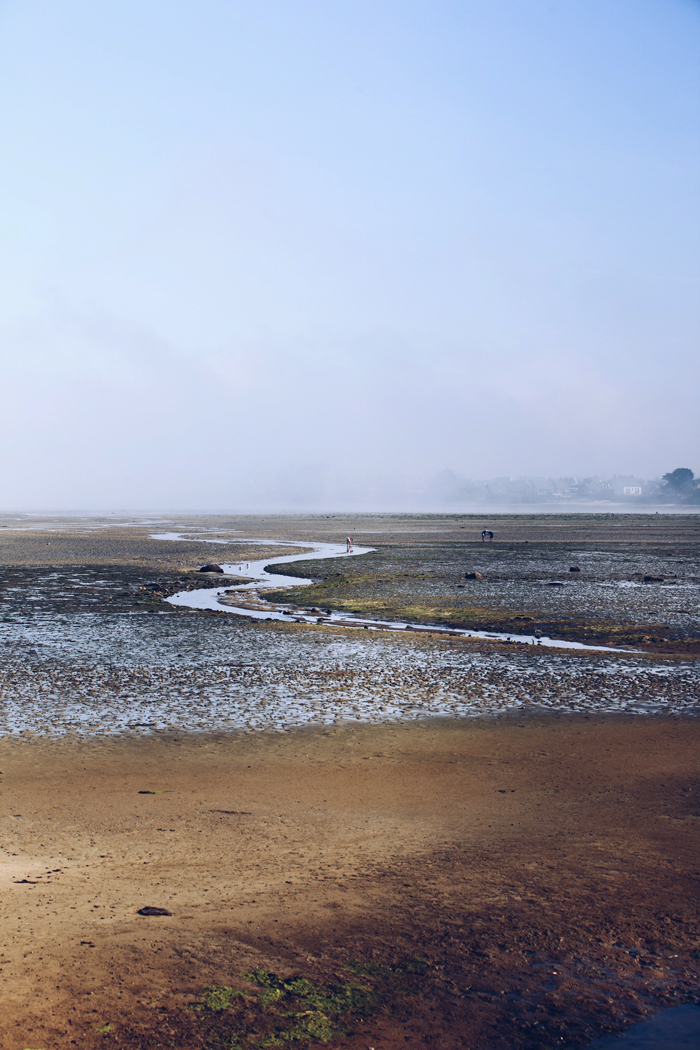 No big difference in level, it is a hike categorized as easy.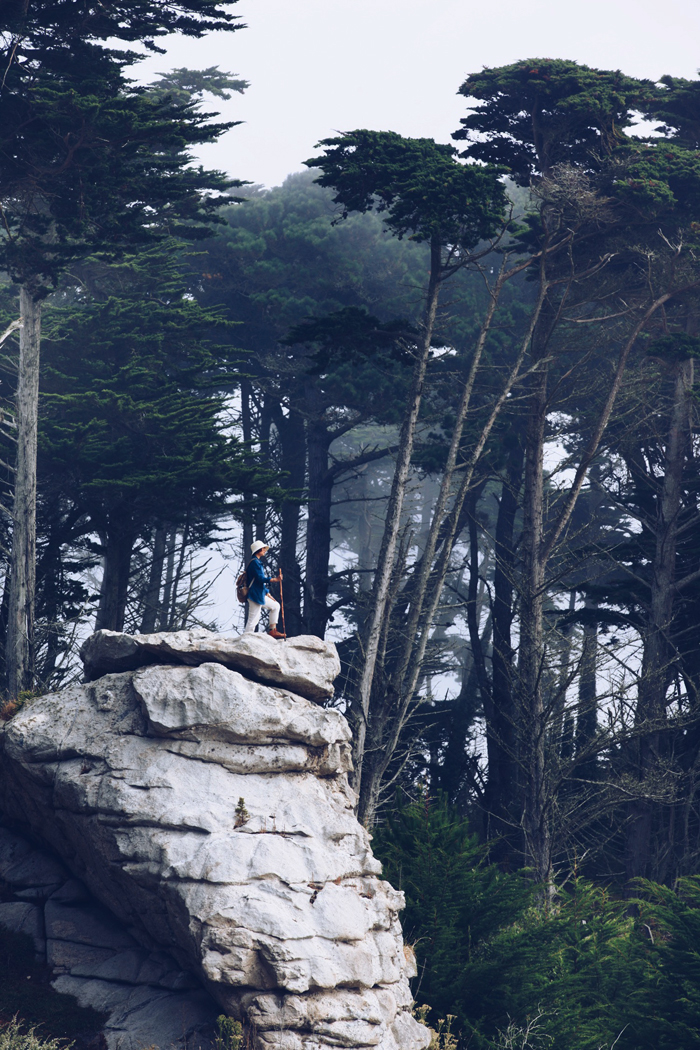 Some people will finish this walk in 2 hours or less: we chose to take our time to admire the scenery and have a quiet picnic.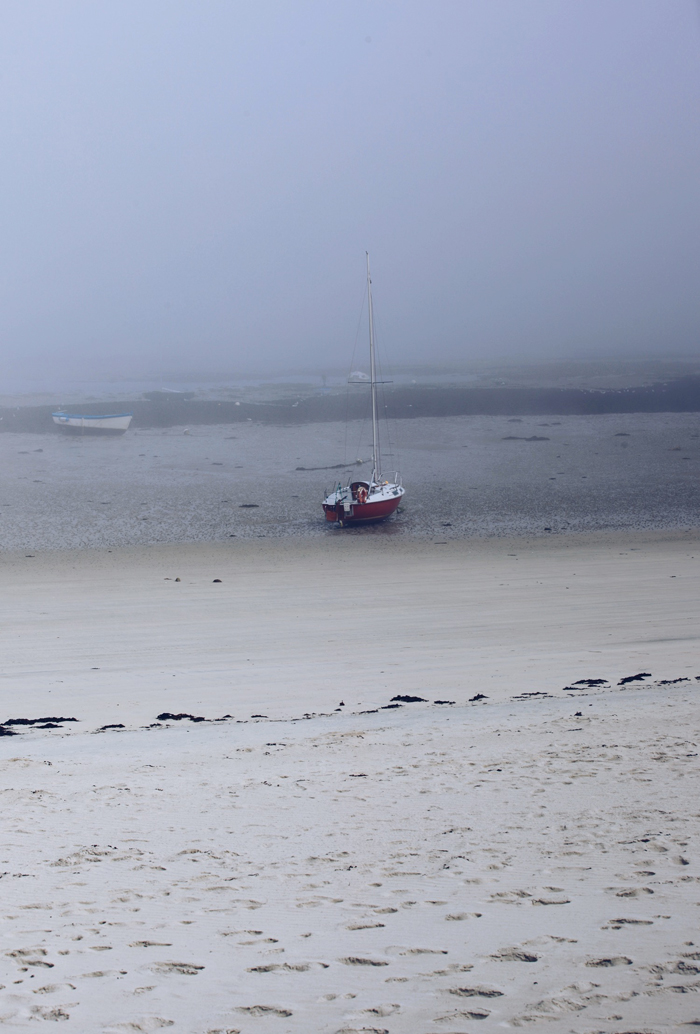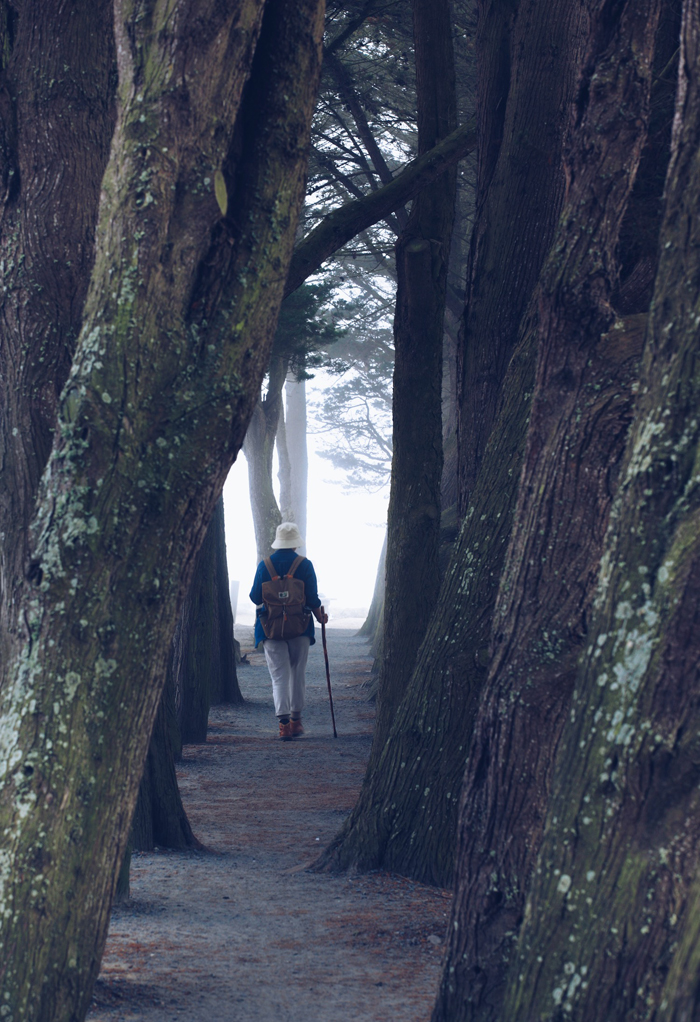 The changing atmosphere, from bright sunshine to fog, was full of mystery.
THE MENHIR OF CAM-LOUIS : 7 meters high for this erect rock.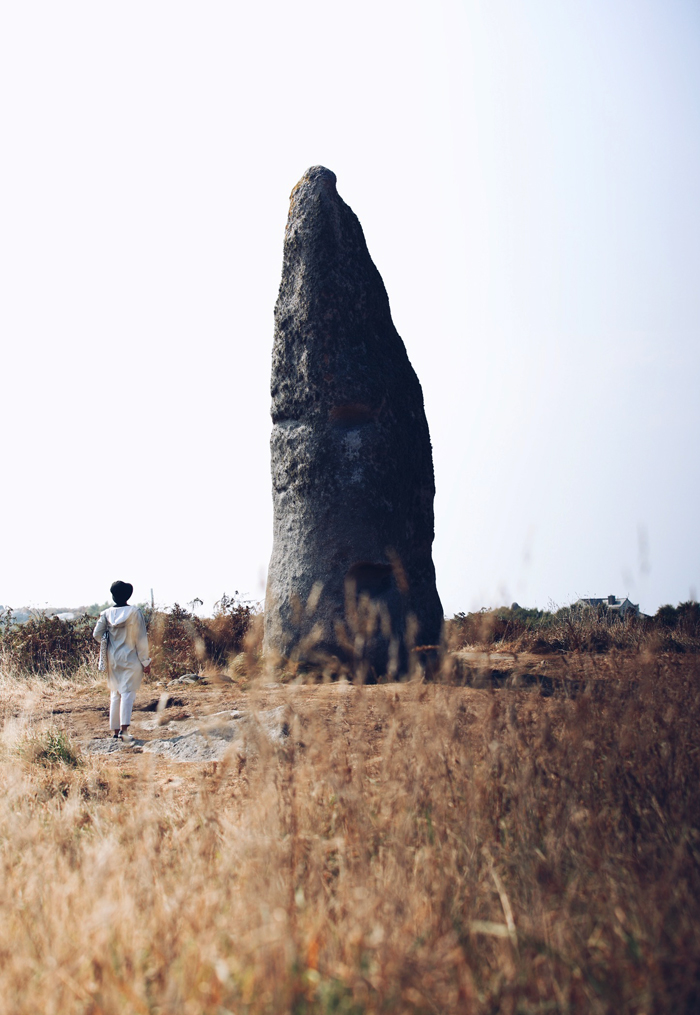 It is said that it is built on a treasure accessible only on Christmas day (if you want to check, you know what you have to do for the holidays).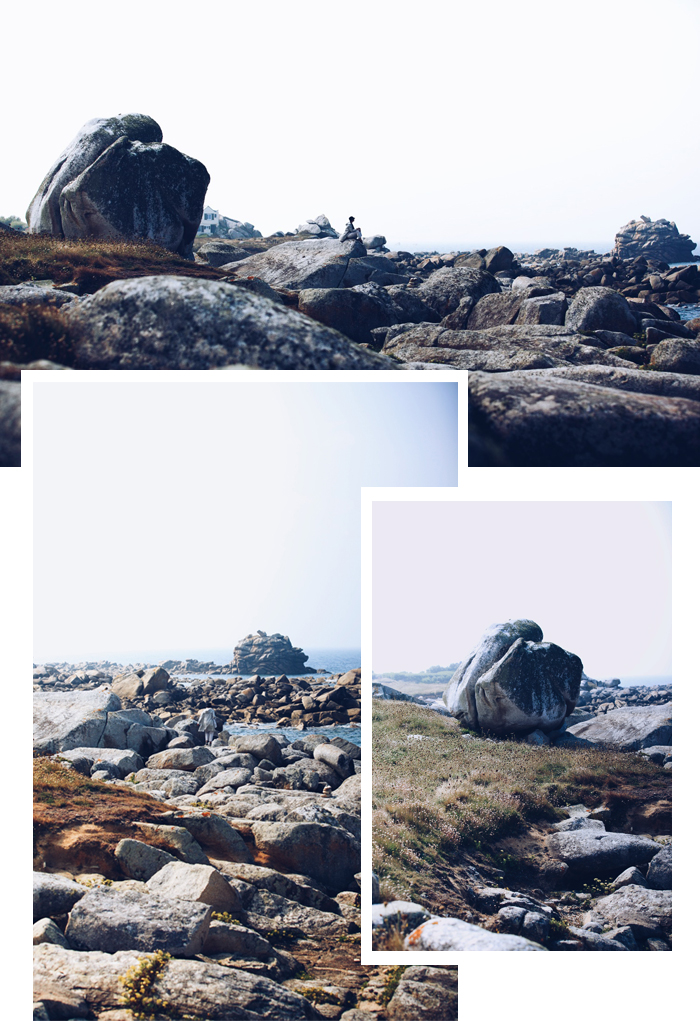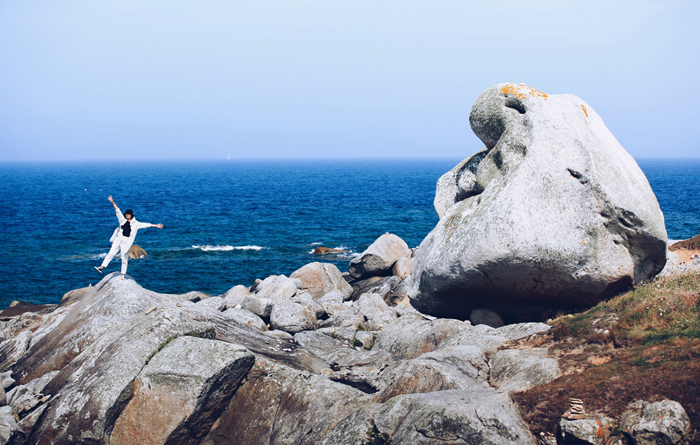 Beach and rocks of Cam-Louis
BAY OF KERNIC AND DUNES OF KERRAMA : Long beaches of fine white sand that we walked at the end of the day. If you like sand yachting or kite surfing, this is the place for you.
BATZ ISLAND (some pronounce it Batz and others Ba, I don't know who has the truth because I heard everything on the spot 😉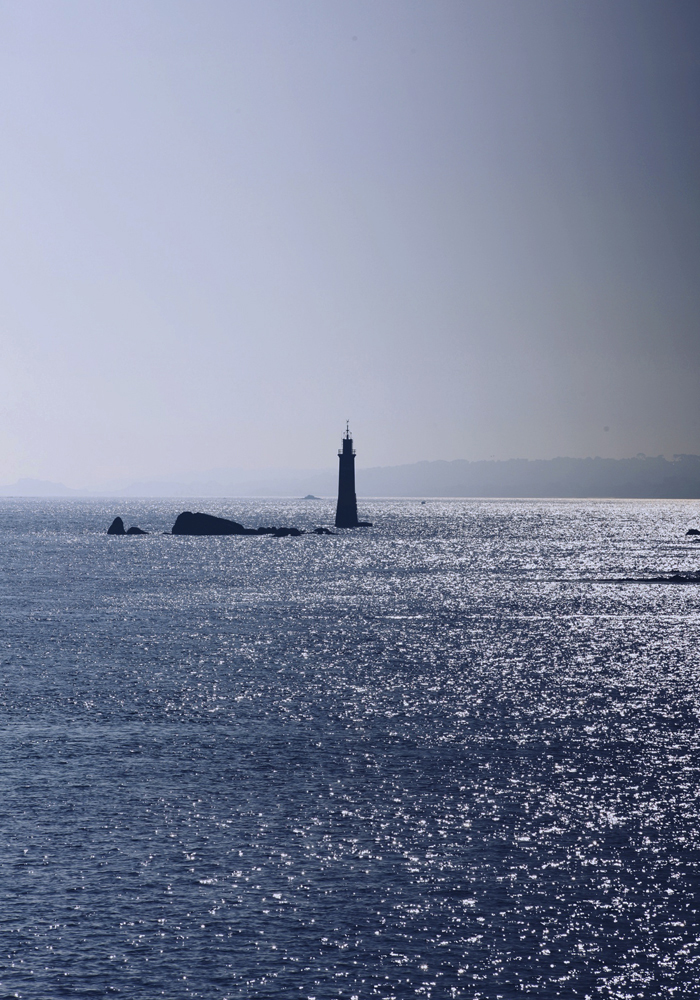 We spent a small day on this island to go on foot or by bike (the Roscoff – island of Batz crossing is done by shuttle during 15mn).
We chose the bicycle to shorten the distances (already short) but the exploration on foot in one day is quite possible if you have time.

The most striking point of interest is the Georges Delaselle Garden which is a good complement to the exotic garden of Roscoff. It brings together plants from Africa, Australia and Asia and thanks to the micro-climate of the island, you really feel transported to other latitudes.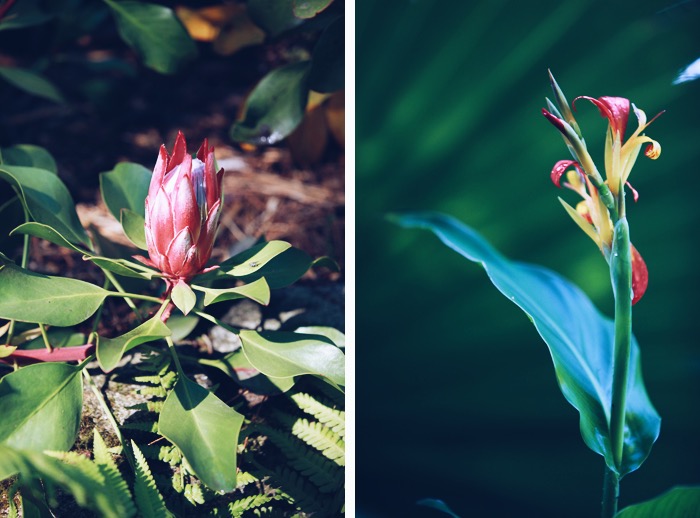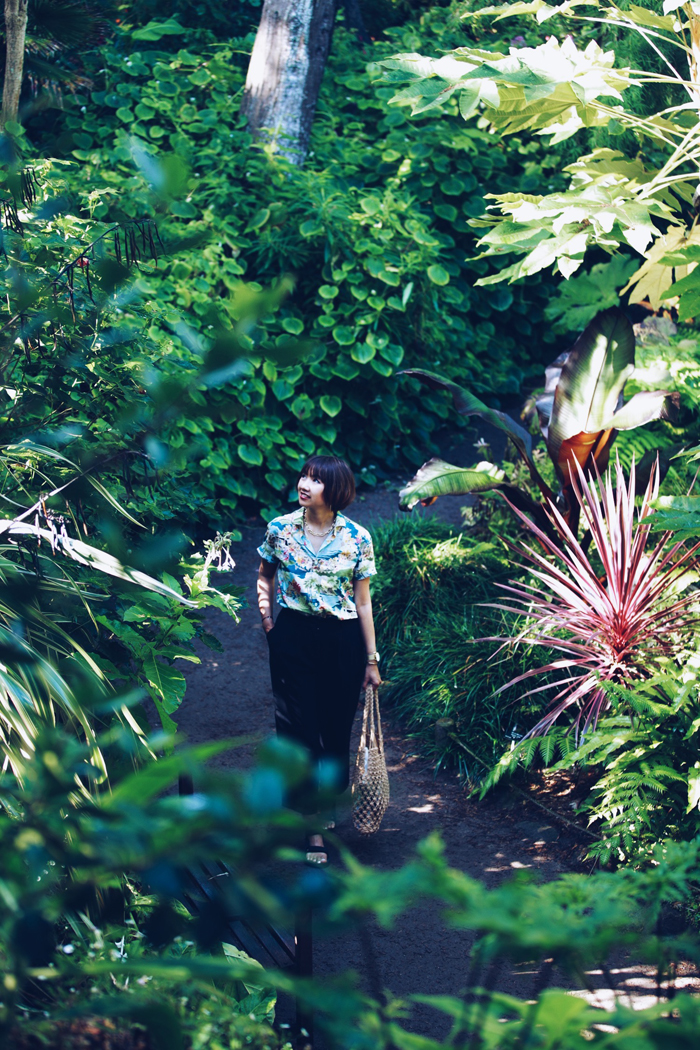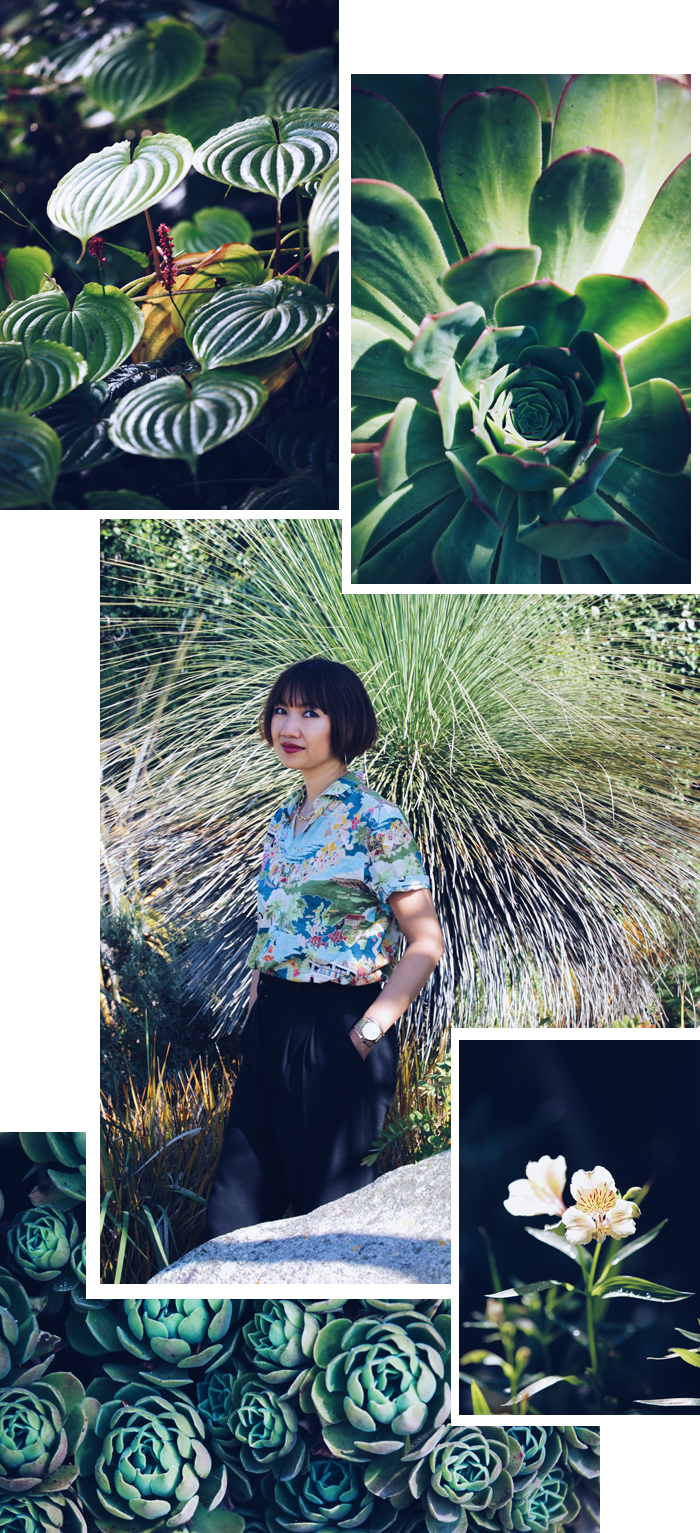 Of course, I had planned to wear my vintage Hawaiian shirt to match the scenery that day… and I don't regret at all this express stopover in Hawaii!
The lighthouse on Batz Island can be visited, to admire a high viewpoint or explore its museum. Unfortunately, it was closed during our day of visit.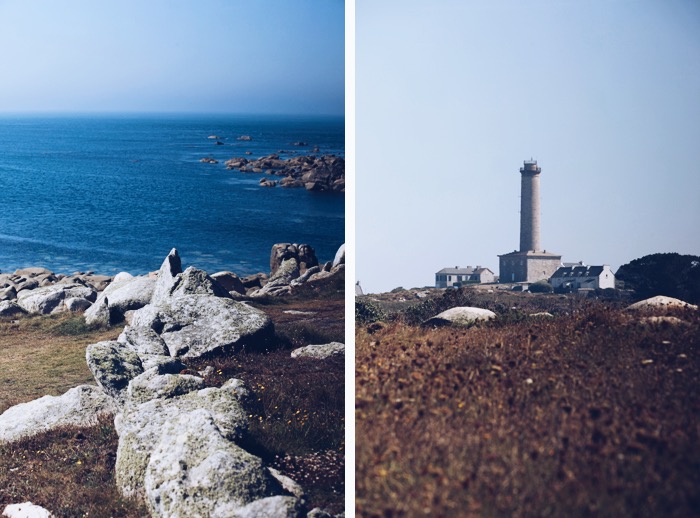 CALLOT ISLAND : My favorite island, which has kept its wild side (indeed, you will not find any shop or restaurant on the island, be careful).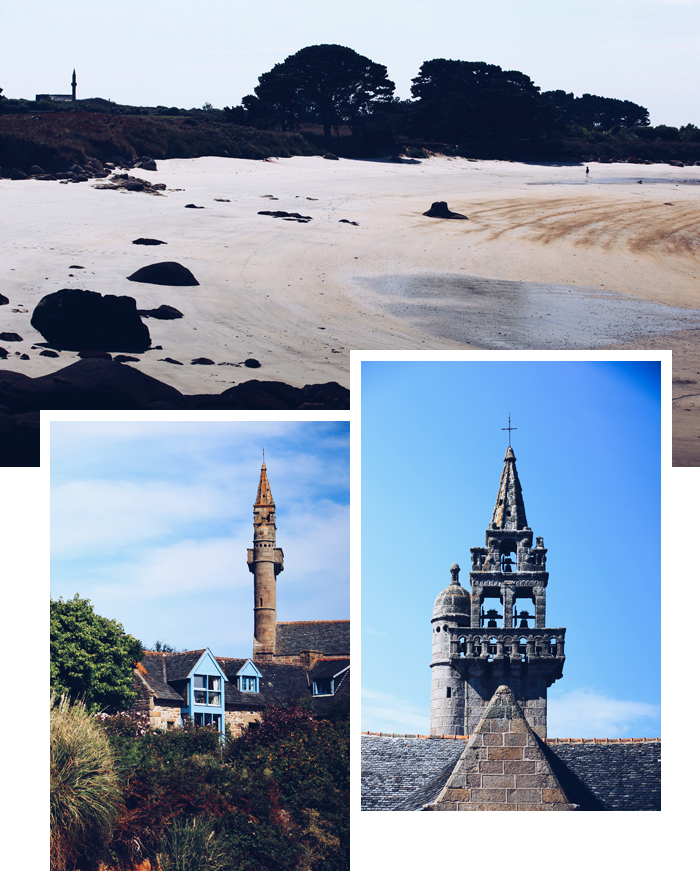 This long island is accessible at low tide. You have to be careful to note the tide times to know when to go there and when to come back! Otherwise you might have to sleep in the only gite on the island (or enjoy the hospitality of a local villa owner).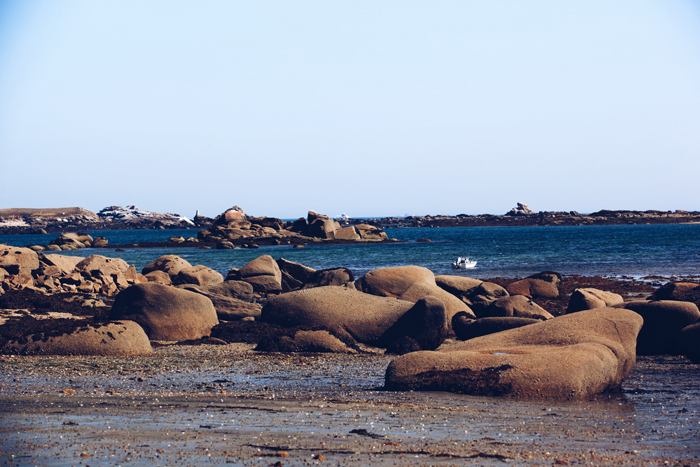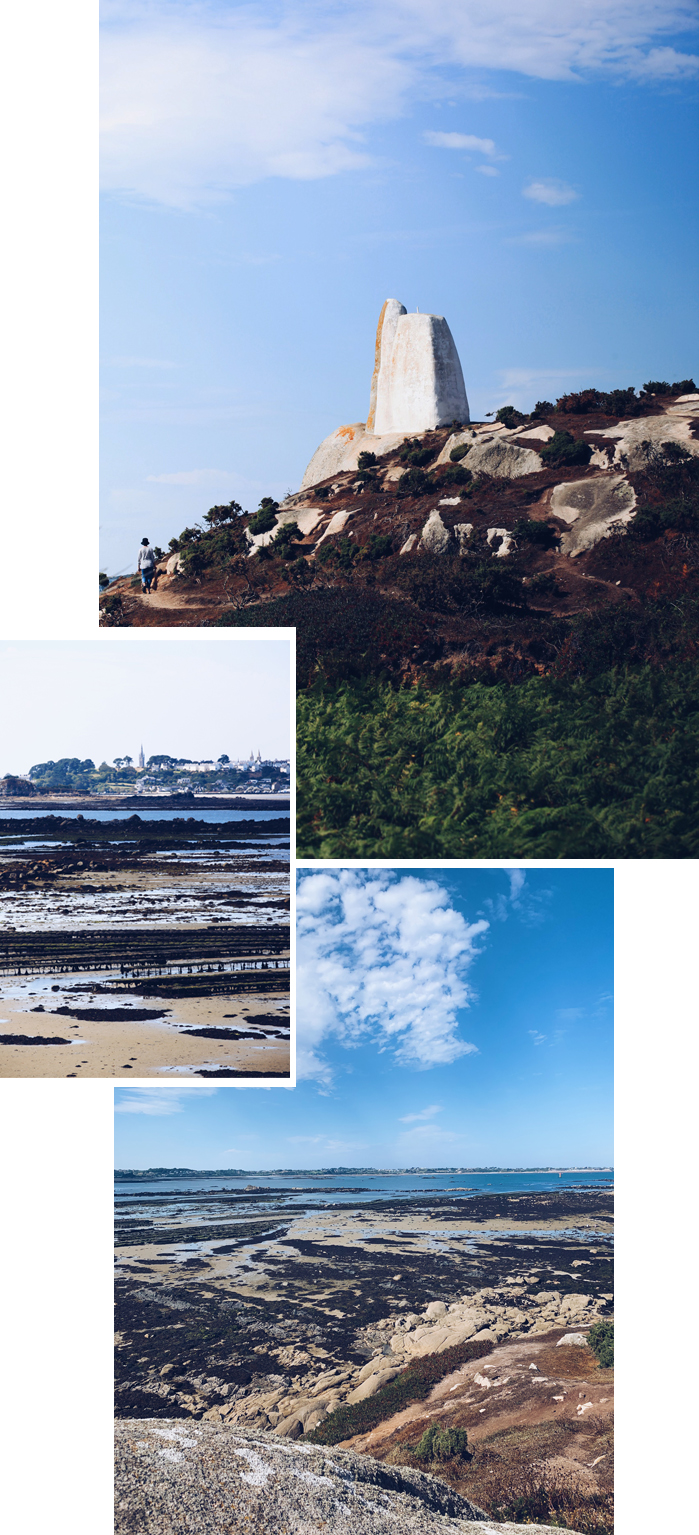 I loved the little Notre Dame chapel on the highest point of the island and leaning against the Mazarin turret to admire the horizon for a few minutes. Wild and quiet, a real luxury.
BEACH OF THE AMIETS AT CLEDER : We regretted not to have discovered this immense beach of fine sand earlier. A small air of Thailand with its rocks. A pleasure to contemplate.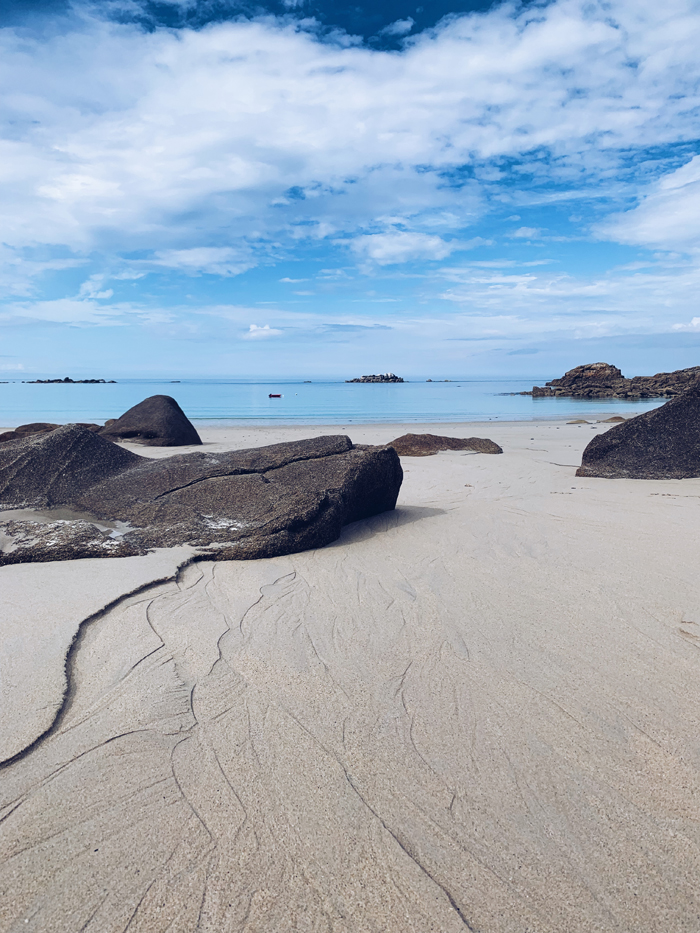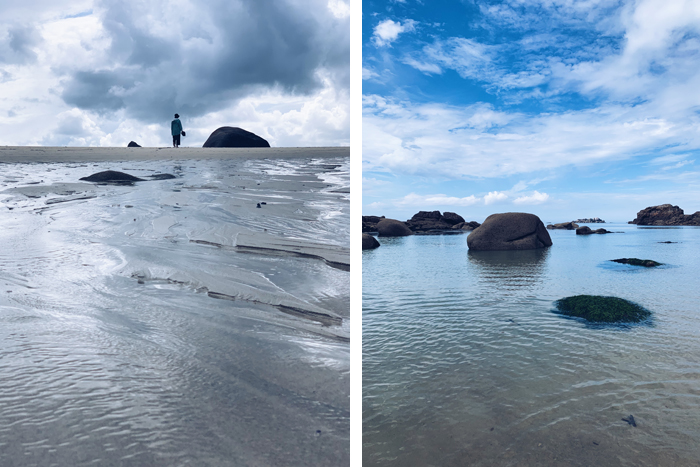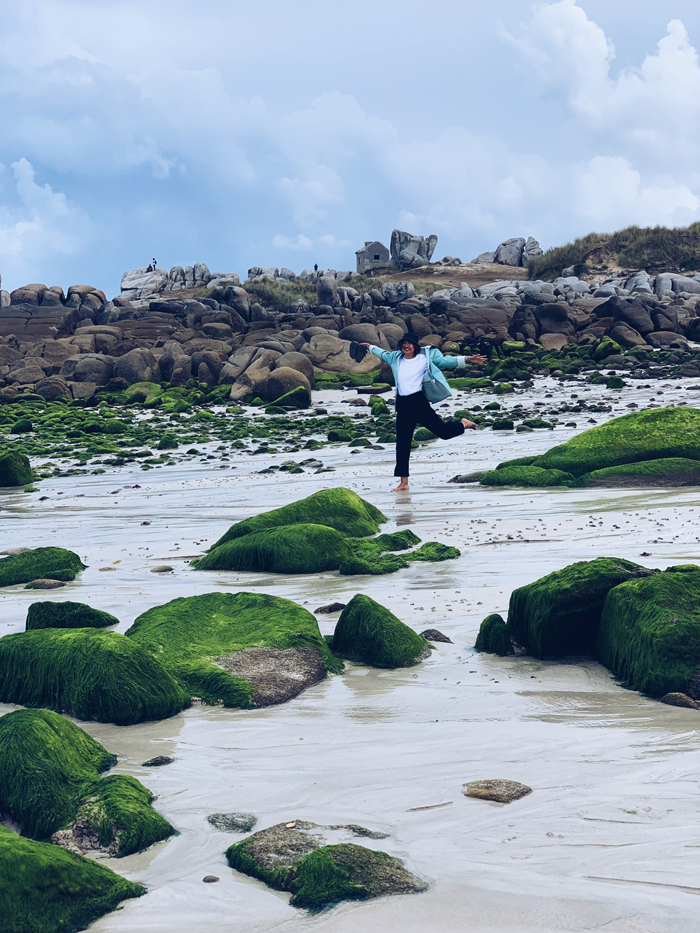 My addresses in Roscoff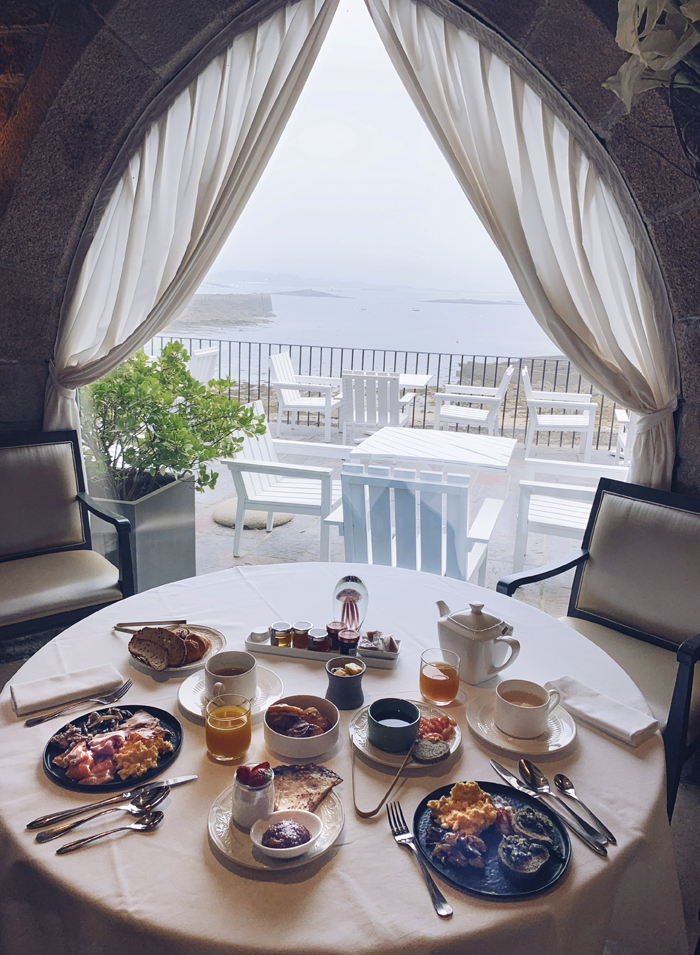 THE BRITTANY & SPA HOTEL : A Relais & Châteaux hotel with a view on the sea, very comfortable, and close to the city center on foot. We really wanted to treat ourselves during this week of rest by taking care to be pampered as we should: Mission accomplished!
The breakfast was copious and we were able to taste an unusual specialty of the place: the gros lait (a kind of fermented milk with a stringy texture).
There were also some Japanese-inspired dishes (horse mackerel in dashi broth, nori seaweed tartar) at the breakfast buffet since the second in command (Kazunori Tanigawa) and the wife of the Chef Loïc le Bail happen to be Japanese! The timing couldn't be better!
LE BRITTANY RESTAURANT of the Chef Loïc le Bail : With one Michelin star and its few Japanese influences, our 2 dinners booked within the hotel were absolutely wonderful.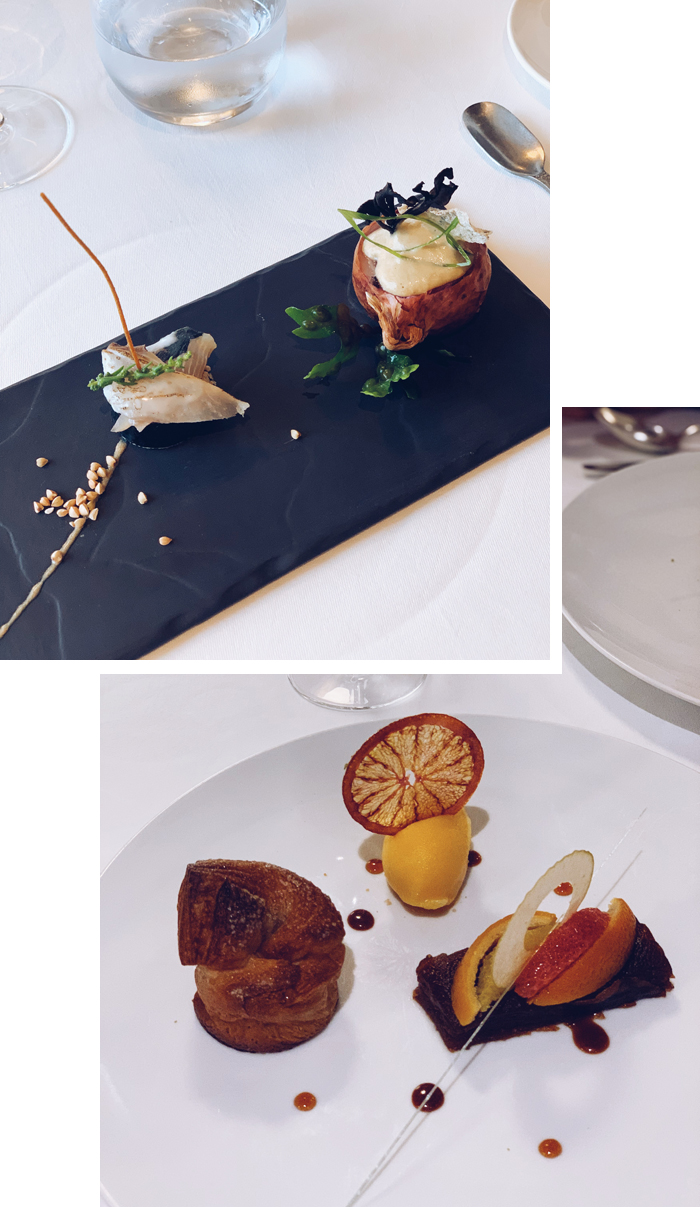 Amuse bouche with Roscoff onion and Kouign amann, caramel apple stratum, rosemary orange sorbet

Brittany and Japan mix very well: a festival of iodized, Breton and exotic flavors (they even served small bánh bao (or nikkuman) with seaweed and Roscoff onions as a side dish)
LA CREPERIE DE LA POSTE The buckwheat pancakes are soft and crispy at the same time (special mention to the Concarnoise (St Jacques and leek fondue with cream) and the wheat pancakes are tasty.
CHEZ JANIE The seafood restaurant that was recommended to us by the hotel. Enjoy a seafood platter or a dish of the day cooked with love. The service is friendly and I have the sweet memory of a fresh and greedy strawberry pavlova.
The rest of the time, we picnicked or ate on the go so I don't have many gourmet addresses to share with you but if you are local, feel free to post your recommendations in the comments (=visits or gourmet places)! It could be useful for the next visitors !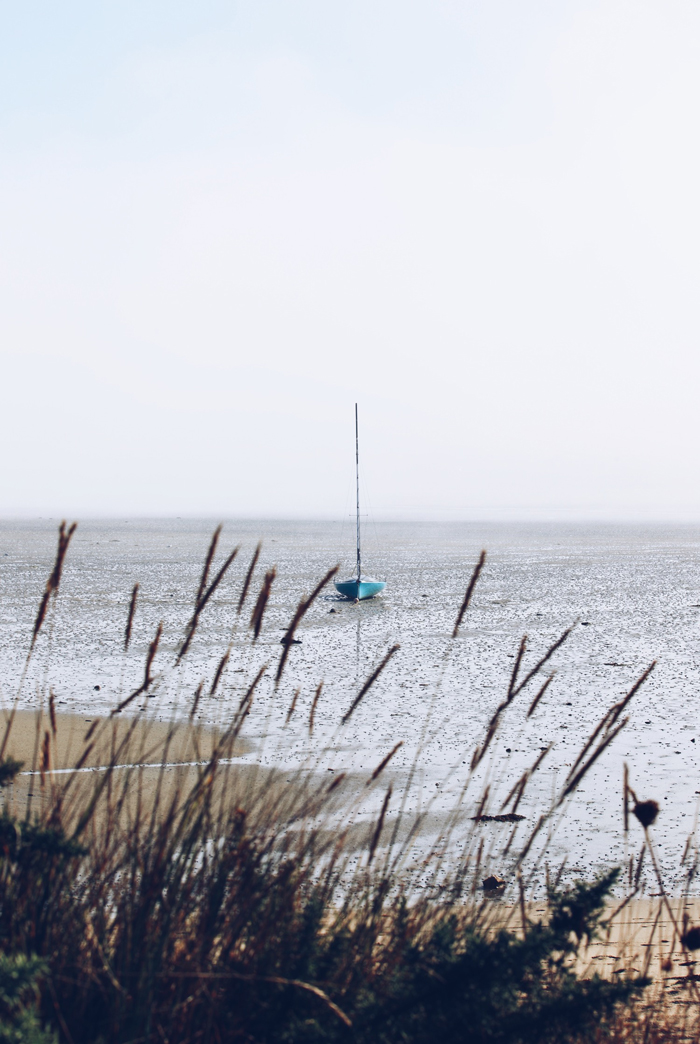 I hope you enjoyed these selected pieces of Breton summer vacations before entering a little more seriously into autumn! (English translation by Quiterie)