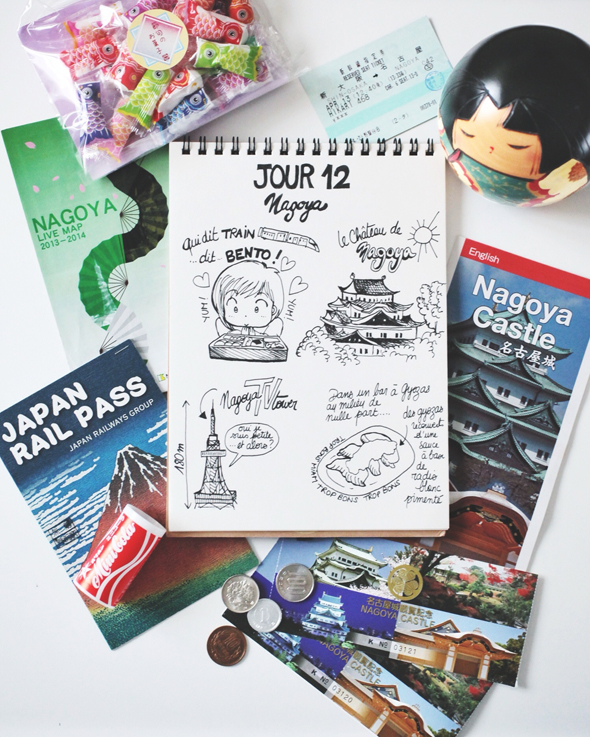 In Osaka, we took a train to Nagoya. I had the pleasure of enjoying more train-bentos. I don't particularly like taking the train, but I have to say it's amazing how good food makes for a much more pleasant trip.
Nagoya was essentially a strategical choice in our journey: it was at the crossroads of two cities we wanted to visit (Takayama and Isé). We stayed 2 nights, but only had half a day to explore it.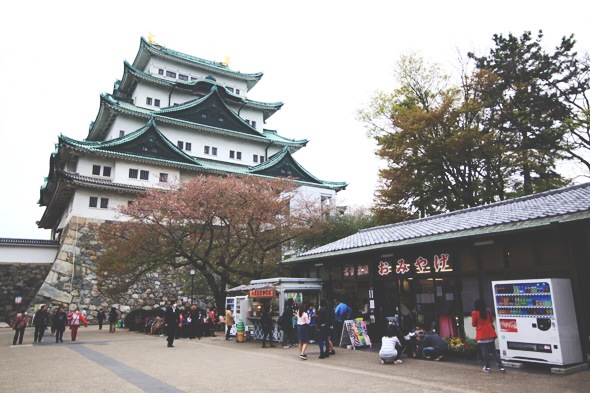 There are probably a lot of things to discover and enjoy in Nagoya, but I have to admit I was less enthused with the city than I was with Tokyo and Osaka. I found it less lively, somewhat "dusty", although I can't really explain how. Should you visit the city, here are some ideas, based on what we did.
NAGOYA CASTLE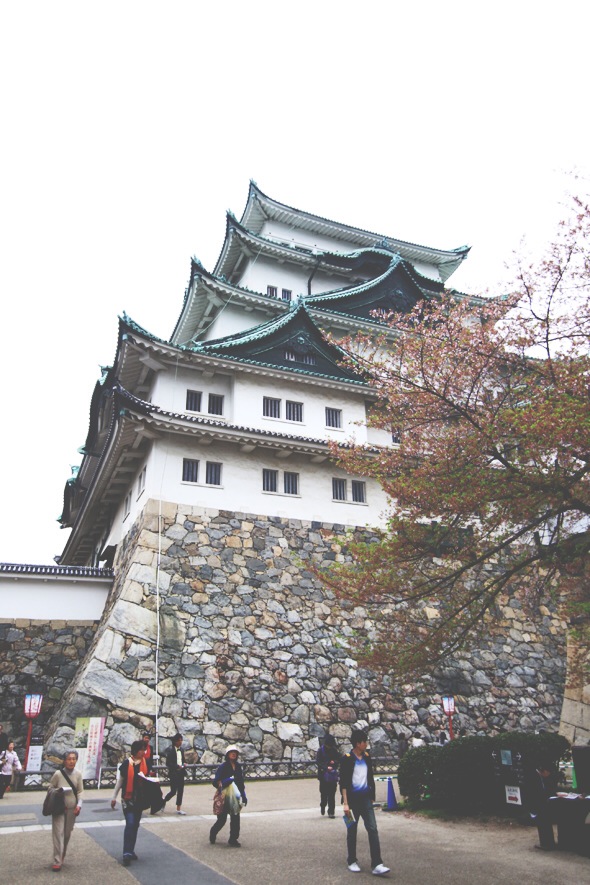 The architecture is similar to the Osaka castle, as it was built around the same time (1525).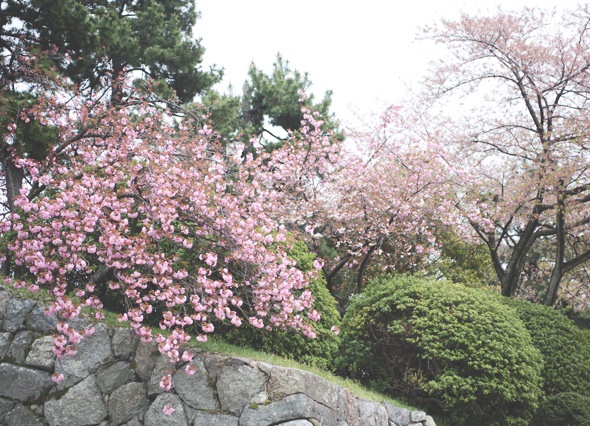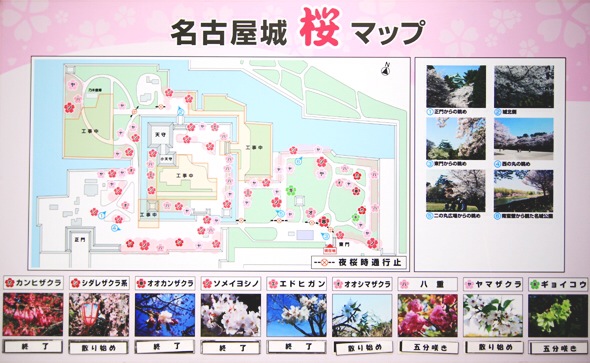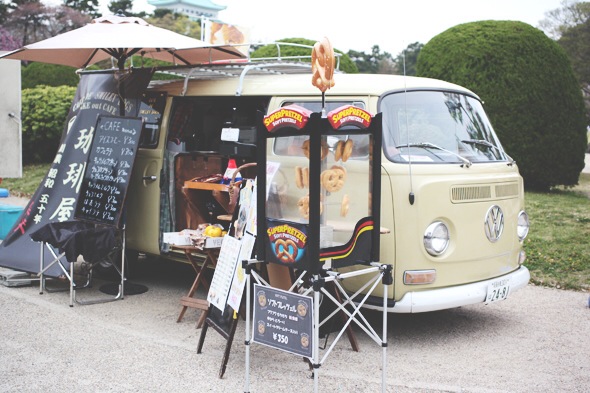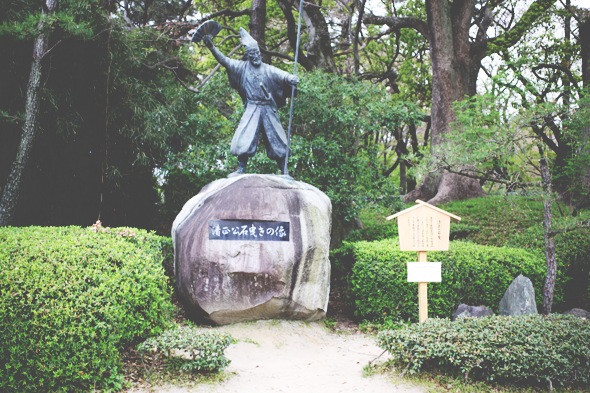 It's possible to visit the inside of the castle as well as the gardens. We missed the cherry blossoms, but it seems it's a great "hanami" spot.
OSU KANNON TEMPLE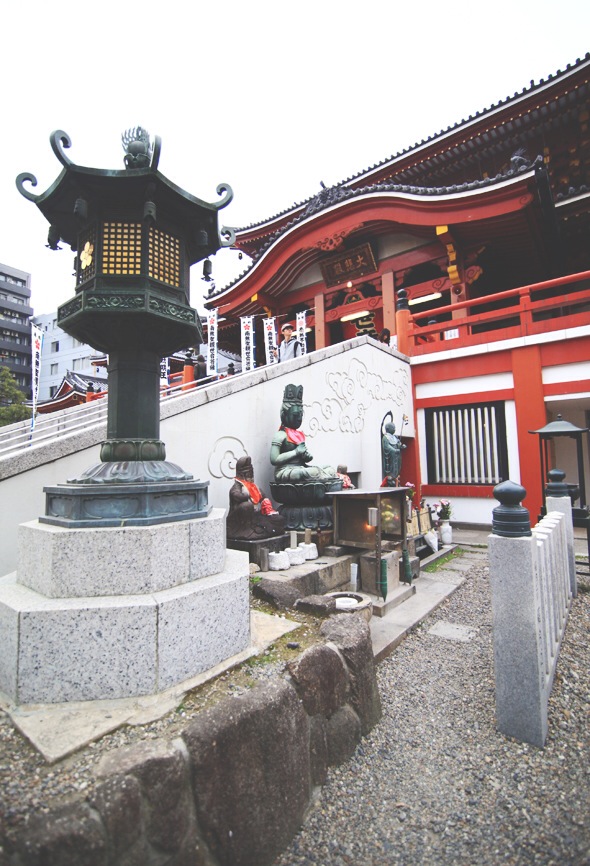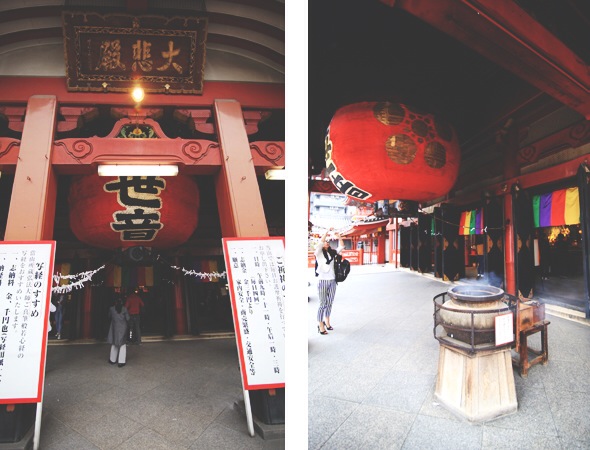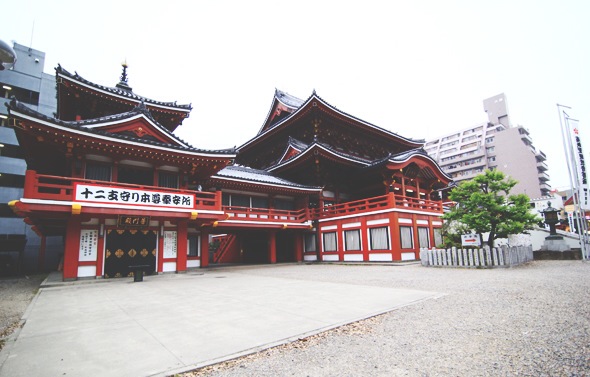 It's like a mini Senso-Ji temple. It is flanked by a street full of shops that bears a resemblance to the Nakamise street, but it's much less animated (at least the day we were there).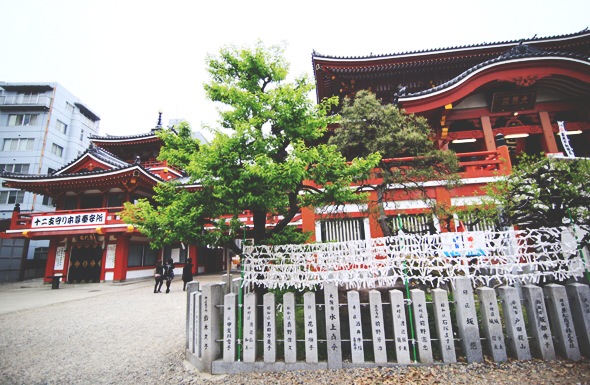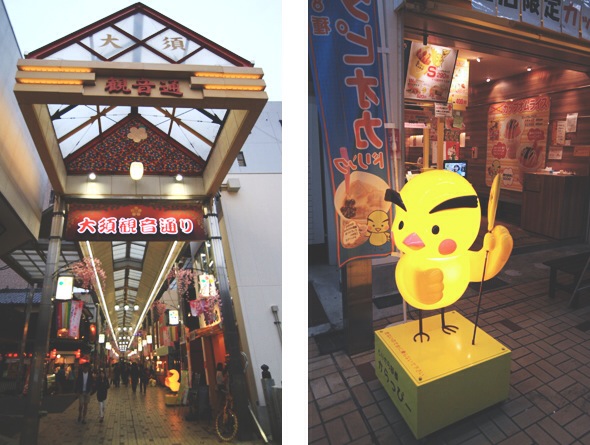 A few food electronic shops and a thrift store are to be noted but after the excitement and bustle of Tokyo, the street seemed rather forlorn. (haha, you're not really convinced by Nagoya right?)
TV TOWER & OASIS 21
Once again, a sort of teeny-tiny Skytree (180m … it's a small play compared to Sky Tree's 634m) and in the area, Oasis 21, a futuristic shopping mall, is a rather enjoyable nighttime visit.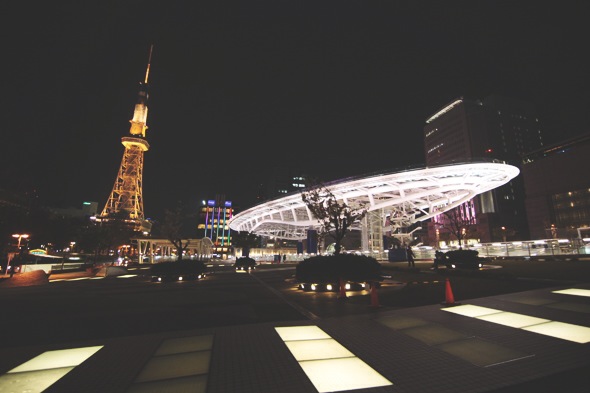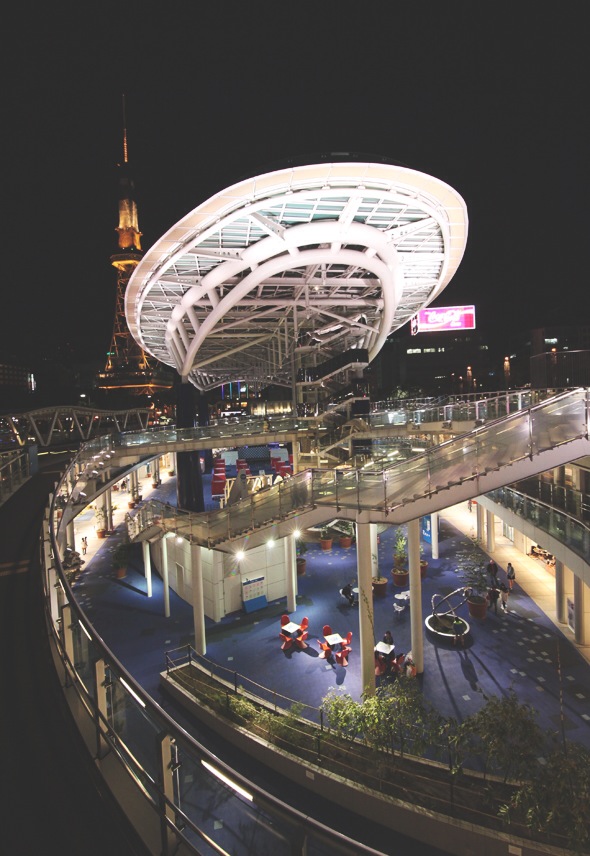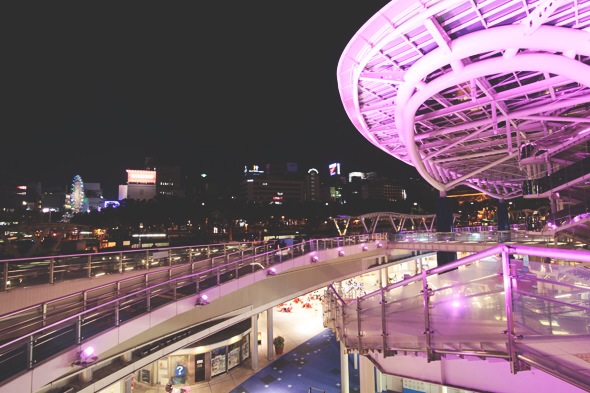 All in all, not a whole lot of emotions in this city, apart from the marvelous gyozas we ate in a gyoza bar that I unfortunately can't name, since it was all written in japanese and that it was a random stop: we were looking for an address that we couldn't find (yet another!) and gave up.
But tomorrow, get ready for a much more animated visit: Takayama's spring festival! (English translation by Bleu Marine)
Previously on MY JAPAN TRAVEL DIARY :
Notre appart à Tokyo
Day 1 : Sumida Park & Asakusa
Day 2 : Namco Namjatown
Day 3 : Omotesando & Harajuku
Day 4 : Ueno Park
Day 5 : Errances gourmandes à Omotesando
Day 6 : Odaiba お台場
Day 7 : Tsukiji market, Meiji & Yoyogi
Day 8 : Tokyo Skytree
Day 9 : Dans le train pour Osaka !
Day 10 : Osaka Castle & Hanami au Mint
Day 11 : Osaka DenDen Town