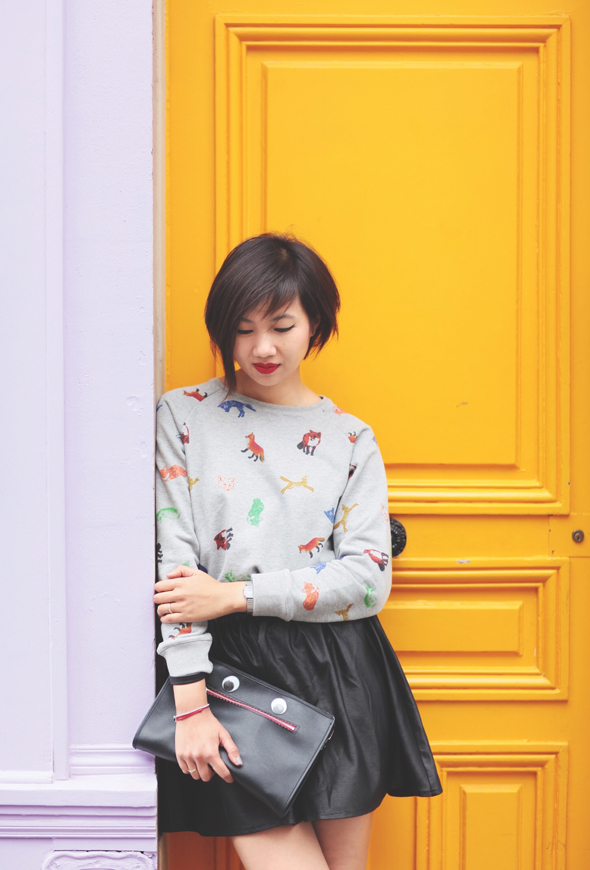 Haha! Je pouvais bien pinailler sur l'arrivée des claquettes de piscine sur le bitume citadin…
Parce qu'aujourd'hui, je me présente à vous à « l'allemande », avec sabots et chaussettes. Je sais que le fait de mettre des chaussettes avec des sandales ou escarpins fait grincer pas mal de dents mais je crois avoir toujours aimé ça. Cela permet de donner une légère touche enfantine à un look féminin.
Par contre, dans des Birkenstock, je n'ai toujours pas le déclic… Mais bon, comme on dit, on ne sait jamais !
Haha! I could nit-pick all day on the arrival of pool side sandals on our city streets…
Because today I come forth to you « German » style, with wooden clogs and socks. I know that wearing socks with sandals or court shoes makes most people wince but I have to admit that I've always quite liked it. It brings a little childlike quality to a feminine outfit.
On the other hand, when talking about Birkenstocks with socks, I still haven't got the love…but then again, you never know! (English translation by Isa)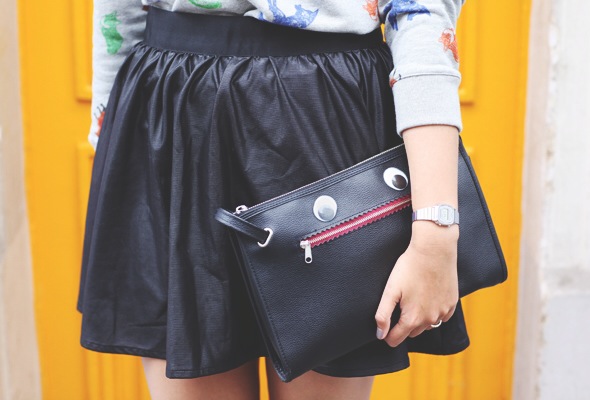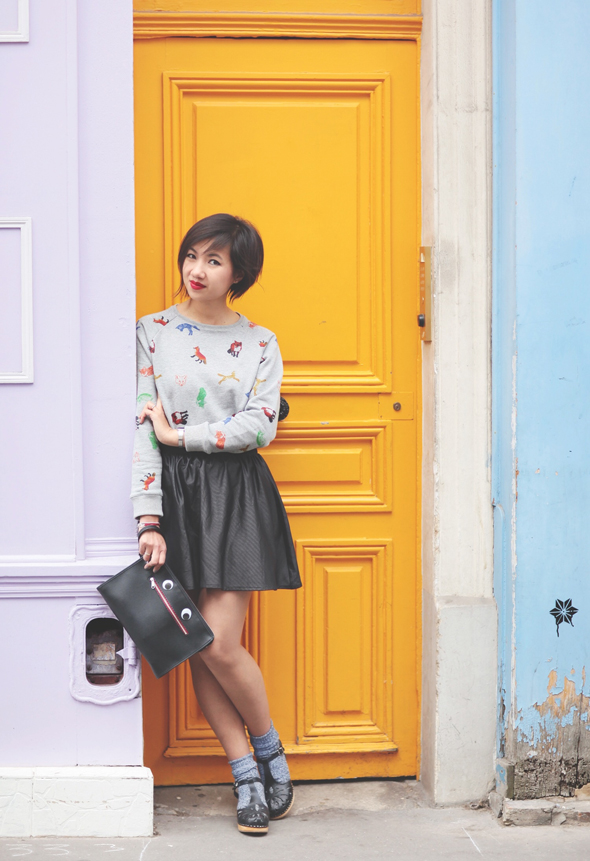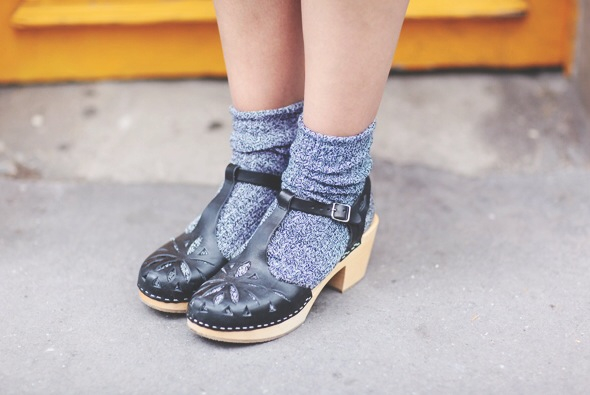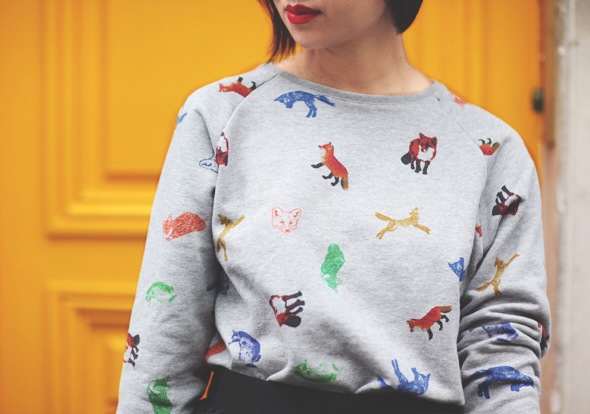 Sweatshirt Kitsune
Jupe / skirt ASOS (déjà vue ici)
Pochette / clutch Aquvii (Japan)
Chaussettes / socks ASOS
Collants / tights Luxe 9 Caramel Wolford
Montre / watch Casio
Rouge à lèvres / Lipstick L'absolu Velours « Velours de Grenade » Lancôme
Shoes Swedish Hasbeens