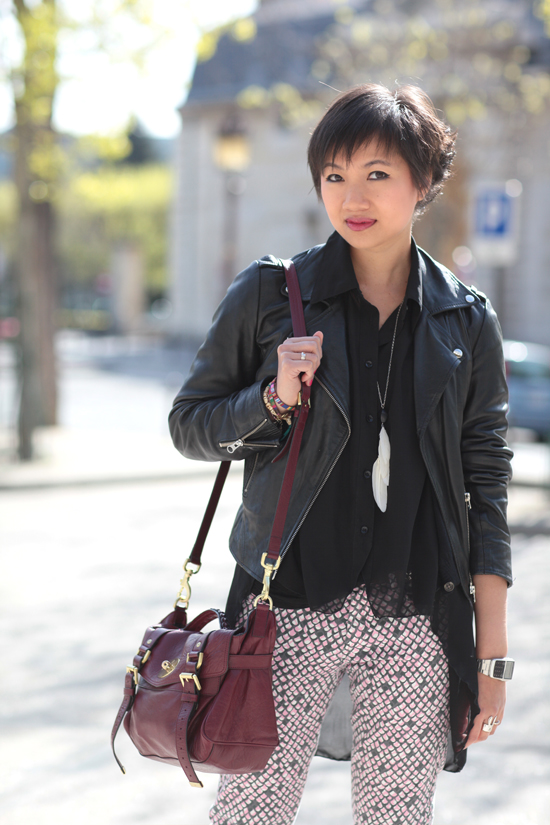 Ce n'est pas encore aujourd'hui que je vais vous montrer mes petits bijoux de pieds portés… à mes pieds, car il fait de nouveau un peu frisquet. En remplacement, voici la tenue que je portais dimanche dernier pour passer la journée avec les plus fous et adorables Corses 100% pur jus (J'y reviendrai d'ailleurs plus en détail très prochainement).
J'en ai donc profité pour étrenner mon jean « écailles de poisson rose » aux couleurs printanières, parfait pour la demi-saison. Je l'ai associé avec ma chemise noire asymétrique courte devant, longue derrière pour un effet quelque peu gothico-rock et c'était parti pour une journée sous le signe de la légèreté et de la bonne humeur !
Today will again not be the day I'll get to show you my feet jewelry, that I am wearing…on my feet, because the weather is getting a bit chilly again. Instead, here's the outfit I wore last sunday for a day with the craziest and most adorable 100% Corsicans there is (I'll get back to it very soon).
It was the perfect opportunity for me to wear my « pink fish scales » jeans for the first time, with its spring-like colors, it's perfect for the half-season. I paired it up with my asymetrical black blouse: short in front and long in the back, for this somewhat gothic-rock effect, and off we went for a day full of fun and good spirits ! (English translation by Bleu Marine)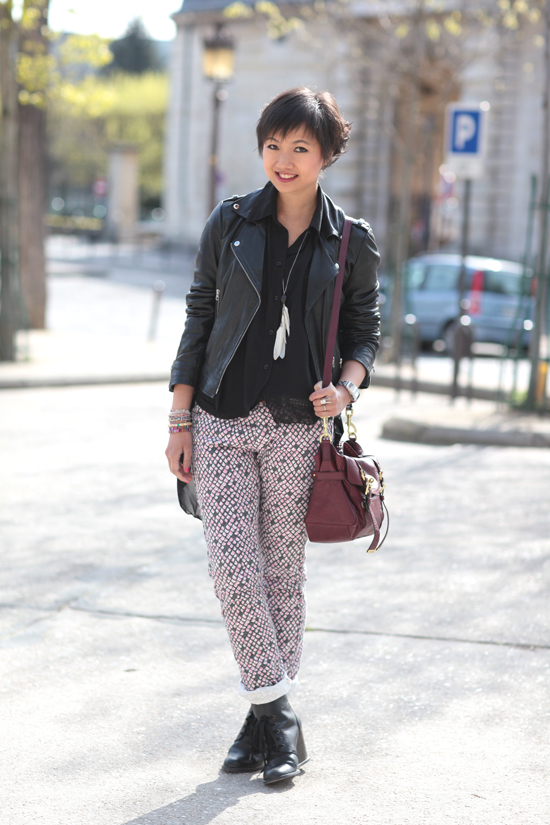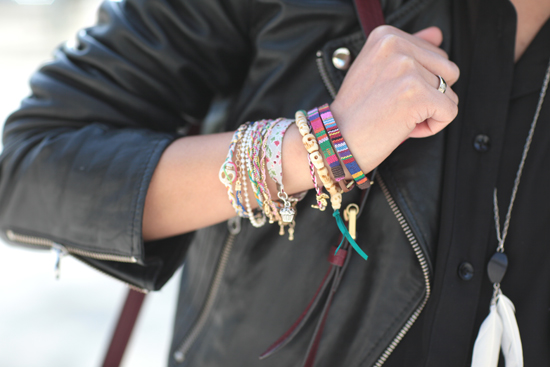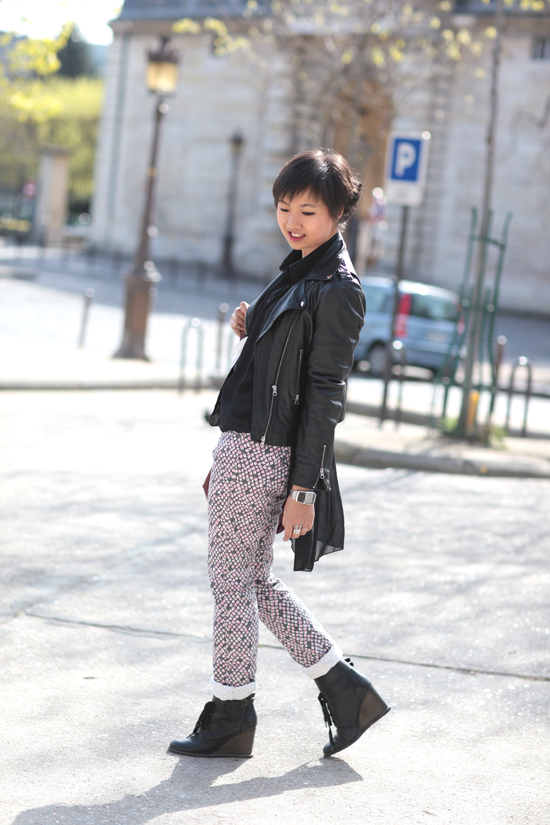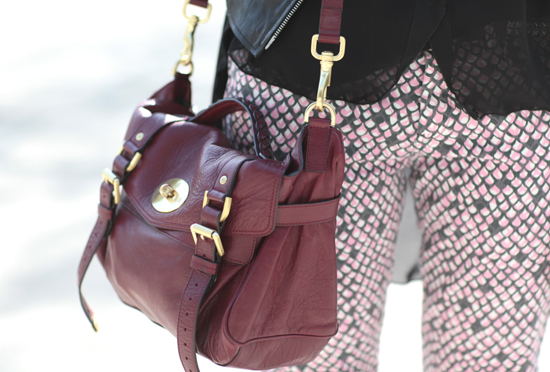 Jeans « écailles »/ « Scale print » jeans See By Chloé
Perfecto / biker jacket Paul and Joe Sister
Chemise / blouse Shampalove
Sac / bag Mulberry
Boots See by Chloé
Bracelets H&M, ASOS, Chérie Sheriff, et cadeau d'une lectrice de Lille <3