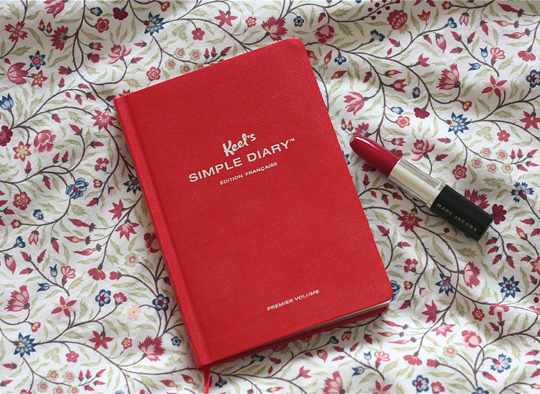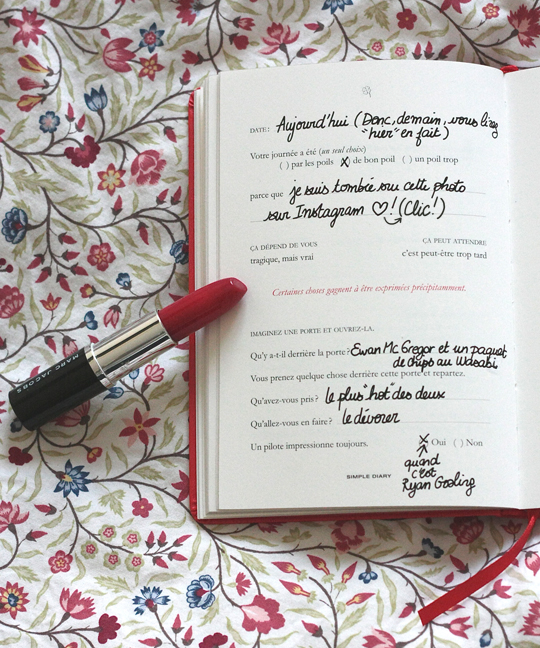 Keel's Simple diary (Edition française) Editions Taschen
Ce journal original m'a été offert par les éditions Taschen. Je ne connaissais pas ce concept très astucieux de journal intime « à compléter » mais j'ai été séduite car il procure une bouffée quotidienne de poésie, d'humour et d'optimisme. On n'est pas obligé d'écrire dessus chaque jour, on fait ça comme on le sent, à l'inspiration, mais ça permet de se défouler, de rêver, de sourire … et ça fait du bien.
This original diary was offered to me by the Taschen publishing house. I didn't know this very clever concept of diary « to be completed » but I was won over because it provides a daily whiff of poetry, humor and optimism. We don't have to write on it every day, we do as we like, depending on the inspiration, yet it allows to let go, dream, smile… And this feels good.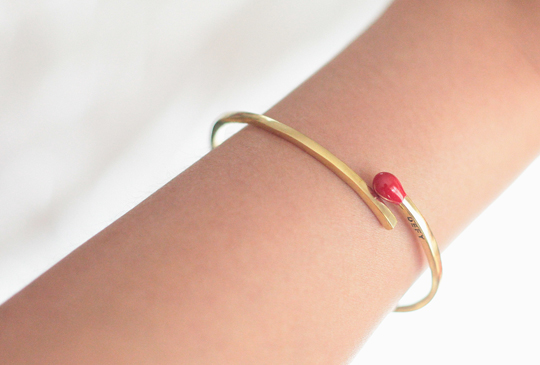 Bracelet Ooh ! Andy
Un bracelet « allumette » pour réveiller la flamme… A « match » bracelet to kindle the flame…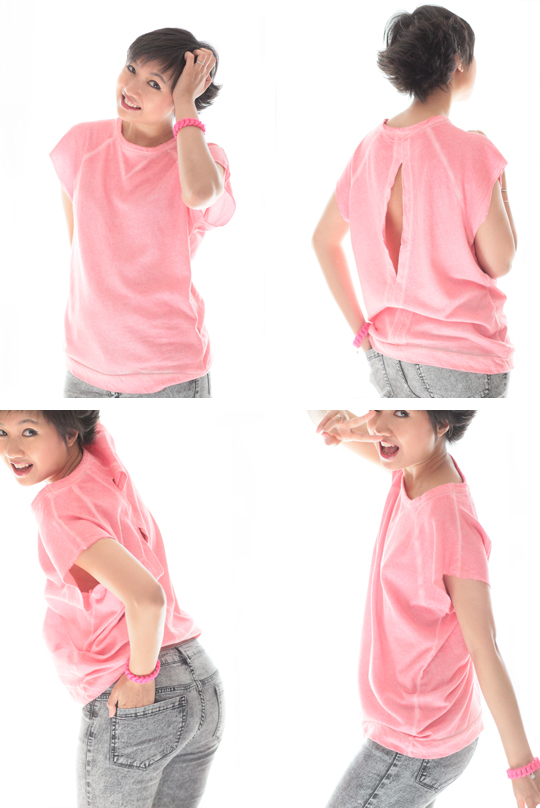 Tee shirt Zara, Skinny jeans H&M, Bracelet Marc by Marc Jacobs
Un des tee shirts que j'ai trouvé à Zara lors de notre virée shopping de la dernière fois. Comme promis, il est rose fraise tagada, doux comme un pyjama et possède une petite originalité dans son dos (… une clim intégrée quoi)
One of the tee shirts I found at Zara during last time's shopping outing. As promised, it's strawberry candy pink, soft like pyjamas and has a small originality in the back (… a sort of integrated AC)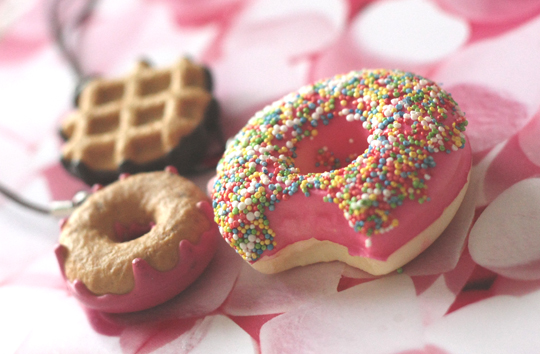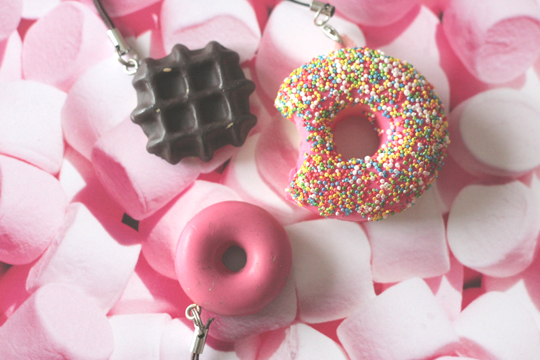 Porte-clés « gourmandises » trouvés dans le Marais
Des porte-clés plus vrais que nature trouvés dans la fameuse perlerie du Marais dans laquelle nous avons vadrouillé pendant un moment la dernière fois aussi (Je me souviens de l'adresse: 22 rue du Temple ! ). Bon appétit et bonne semaine !
Some very true-to-life key rings found in the famous pearl shop of the Marais where we wandered around for a while last time as well (I remember the address: 22 rue du Temple !). Bon appétit and enjoy your week ! (English translation by LN)