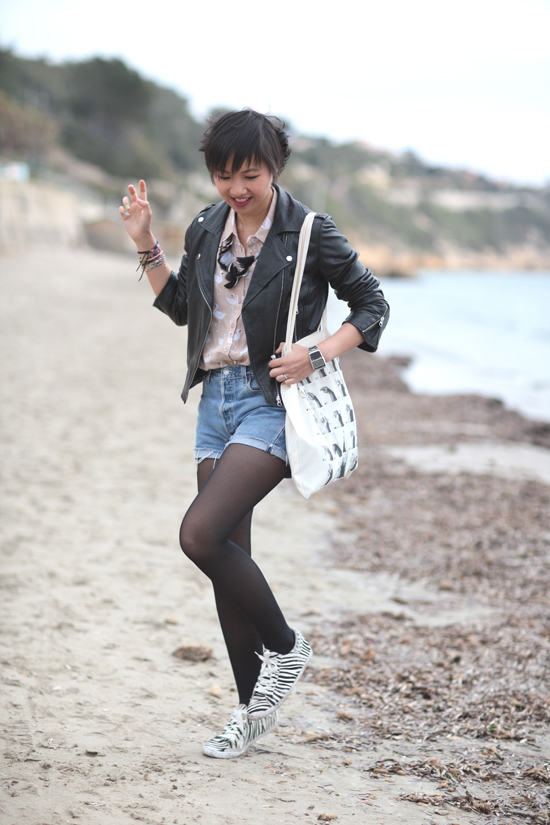 Je ne me suis pas encore laissée tenter par les imprimés à grosses fleurs cette saison. Je ne sais pas pourquoi mais pour l'instant je préfère regarder ça sur les autres. Les imprimés, on s'en lasse vite mais vous remarquerez que je succombe souvent parce que selon moi, c'est ce qui arrive à rendre une tenue moins ennuyeuse.
Ce jour-là, je devais me trouver très ennuyeuse puisque j'ai associé deux imprimés animaliers qui n'avaient pas grand chose à voir l'un avec l'autre : ma chemise  « cygnes ayant subi un cross-over avec des flamants rose » et mes baskets « zèbre » . Quelques plumes de je ne sais trop quelle gallinacée et ça a donné une tenue parfaite pour le week-end. Pas tout à fait parfaite pour aller se baigner mais ça tombe bien , il faisait encore un peu frisquet.
I still haven't succumbed to the big flower prints trend this season. I don't know why, but for the moment, I prefer seeing it on others. Prints are quick to be tiresome, but you'll notice I do give in pretty often, because according to me, it's what makes an outfit less boring.
That day, I must have found myself incredibly boring, since I associated two animal prints that didn't really have much in common: my « swans-flamingo mutation » blouse, and my zebra sneakers. A couple of feathers from some random bird, and you have a perfect weekend outfit. Not really one to go swimming, but it's all good, it was still too chilly to take a dip anyway. (English translation by Bleu Marine)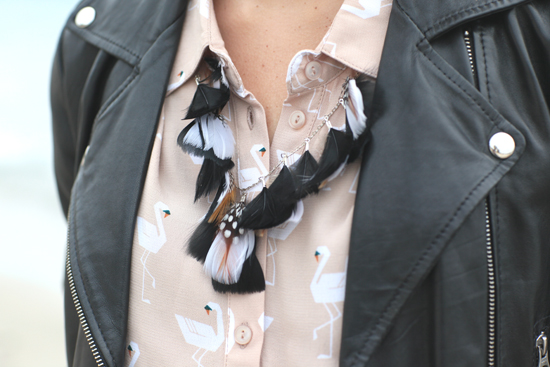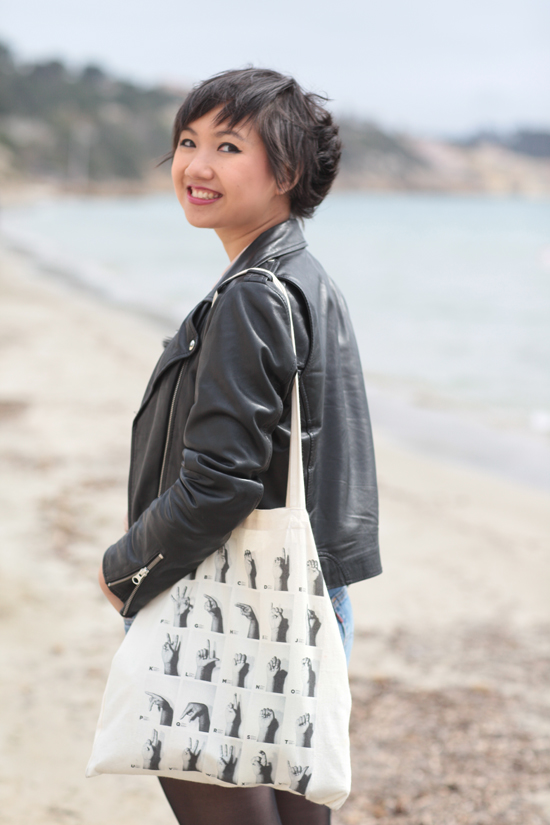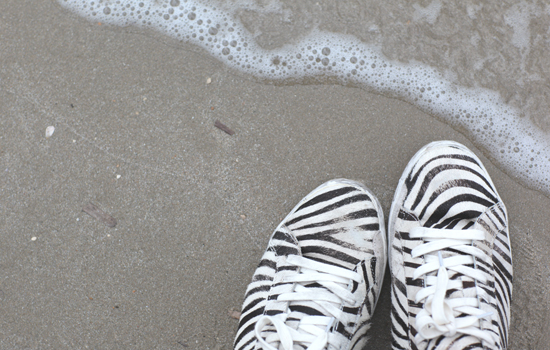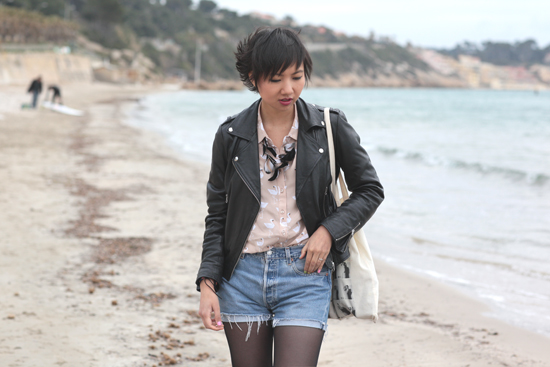 Chemise / blouse Oasis
Perfecto / biker jacket Paul and Joe sister
Shorts Levi's vintage
Collier plumes / feather necklace H&M
Sac / bag Borders & Frontiers
Sneakers Ash
PS : Je continue la tournée de dédicaces ce SAMEDI 24 MARS à la FNAC de STRASBOURG de 14h30 à 18h30 ! Hâte ! Hâte !